FROM THE HORSE'S MOUTH 

– April edition 2016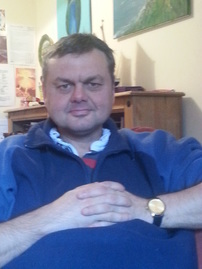 Hello.
I hope you are well. I had a bad patch with OCD but hopefully I have recovered now. In this edition there are some interesting interviews including one with the parents of an autistic child. I would appreciate it if you would be kind enough to send items to be considered for publication, as the idea of the magazine is that anyone can contribute to it. Please contact me through: deancharltonmag@gmail.com         Dean
---
MY NOT VERY SERIOUS STARS
Scorpio 24 Oct – 22 Nov
Don't be afraid of being labelled a geek if you're following your passion. Someone who used to sniff glue at school may come back into your life and now be a respectable member of the community.
Sagittarius 23 Nov – 21 Dec
If you meet an antique dealer this month challenge them to do something creative themselves – instead of just being a parasite living off of poorly paid craftsmen and women. An old friend may die this month leaving a temporary void in your life.
Capricorn 22 Dec – 20 Jan
A driving examiner may show you that they can act like a human being this month. Someone who is partially sighted may astound you with their knowledge of classical music. A child may need your help at this time.
Aquarius 21 Jan – 19 Feb
A woman with a twitch may swear in your presence but don't be alarmed as she may have Tourette's syndrome and mean nothing by it. Consider booking a trip to a hot destination so you can show off your winter gym work.
Pisces 20 Feb – 20 Mar
Now is the time to consider shaving your head instead of walking around with a nest on top of it. Your gambling is getting out of control so why not seek professional help? A giant leek will come into your life so make the best of it and make some soup.
Aries 21 Mar – 20 Apr
This month you may fall in love with someone who you previously thought wasn't your type. If you're a non-smoker don't be so hard on your partner if they are addicted to the dreadful weed.
Taurus 21 Apr – 21 May
Redundancy may be an option in the near future. It is a good time to start learning sign language so you can then connect with the deaf world. An African woman may let you down this month – but this doesn't mean she is a bad person.
Gemini 22 May – 21 Jun
The amount of repeats on T.V. may really annoy you this month so reading books and magazines may be an interesting alternative. A friend may declare his love to you and put you in a difficult spot as you are already in love with someone else.
Cancer 22 Jun – 23 Jul
A woman with enlarged breasts may try and get your attention this month, but you must be clear what you really want out of life. You may also realise how clever a deaf acquaintance is and start to appreciate them more.
Leo 24 Jul – 23 Aug
Someone may give you something that money can't buy – so be grateful. Try and save up for something you want – instead of getting into debt to buy it. A woman with a headscarf may make you laugh with her stupidity.
Virgo 24 Aug – 23 Sep
It is a good time to go on a diet as you are clearly very fat and could do to lose a couple of stones. Now would be a good time to retire if it's possible – to give you time to pursue your hobbies before the reaper comes for you.
​
Libra 24 Sep – 23 Oct
A windfall may completely change your life this month.  The discovery of an old love letter may leave you wondering if you chose the right partner with whom to spend your life. It's a good time to start collecting postal stamps.
---
INTERVIEW ABOUT AUTISM WITH ILLONA AND PETER METCALFE
I understand that you have brought up an autistic child – can you tell me a bit about autism?                       
(Illona) Autism is a condition where a person has deficits in communication, imagination and social issues – they lack interaction with other people. If people have two or more of these deficits, they are categorised as being autistic. Our son Aiden has deficits in all three areas so he's unable to imagine himself in someone else's position – but having said this, when he was a young child he had periods where he thought he was Peter Pan and he actually fell off of a banister and hurt his head.
Is he in a world of his own then? (Peter) Yes, a lot of the time. He also has OCD to do with cleaning and remembering bad things that have happened in the past – he'll go on and on about it.
Has he had any education? (Illona) Initially, we home-schooled him when we lived in Oman when he we was little. At the age of two we diagnosed him as autistic ourselves, and then at three and a half, we had him formally diagnosed. After that I was looking to help him and found something called Verbal Behaviour – until then he had no language at all and didn't even understand his own name. He had no baby words and at two and a half was like a two month old baby with no communication and social interaction.
Fortunately, when he was three I went to America and did some courses in Verbal Behaviour and when I returned, I started to work with him teaching him basic communication using sign language and normal words. One problem with Aiden was that he only wanted to learn words for things he was interested in like: video, juice, sweetie etc. It was a lot of work but between the summer of 2003 and November 2004, we realised all the effort was working as he was signing and saying the word in his sleep – I burst into tears. There was another big moment in France in 2005 when he said "bye house" – it was like a light coming on and he understood what was happening. It was good to hear that.
When all this was happening did you have any reaction from the public? We just got on with it – but I never cared what people thought. Interestingly, when we were in the Middle East there was less social convention which helped Aiden to fit in more. He gave me a massive meaning in life – before Aiden I was very shy and he pulled me out of my shell and now I'm a totally different person.
Did Aiden go to school in the Oman at all? Eventually he went to the Indian School (which taught in English) as the British and American schools wouldn't accept him. The school had a special needs unit which catered for all kinds of people; it was run by a couple of trained people and the rest were volunteers.
Did he actually learn anything at that school? It was limited what they could do for him and so we left Oman and brought him back to the UK.
When did you come back to the UK? May 2011.
Was Aiden the main reason you came to the UK? (Peter) Yes and also because my dad was in poor health. I'd like to say that we have a daughter called Amber who is 17 months older than Aiden and she has helped out a lot with him.  To illustrate how much of a challenge it has all been: at the age of four he wasn't toilet trained so we sat him on the toilet for 3 or 4 days and when he did something he was rewarded – he could eat something or watch a video for ten minutes and then he was back on the toilet. He then began to associate going to the toilet with a reward and this is how we toilet trained him.
Where did he go to school in the UK? He first went to a special needs school in Luddenfoot and then when he was older he went to Ravenscliffe in Halifax.
Does he fit in at Ravenscliffe? (Illona) He loves it. He'd just turned twelve when he went there and when it came to half-term he cried because he missed the school so much.
Does he have any friends there? No, he's still not interested in having friends although he now has two associates who he likes being with. It's a wonderful school and the people who work there and the kids are all happy.
How do you see Aiden's future? (Peter) We just want him to be happy whatever he does; we want him to be as independent as possible perhaps living on a farm for autistic people. Also we would like him to cope better with everyday life and have a better understanding of things like money and time – he can't tell the time though he has a fantastic memory for dates and calendars. We've found if Aiden is interested in something he learns immediately but it's a different story if he's not interested. He loves cooking, cleaning, listening to music, and non-competitive sports like going on his scooter – and he also like being on the computer.
---
RECIPE FOR BASIC ITALIAN TOMATO SAUCE
Ingredients:    1 medium red onion
2 garlic cloves
2 tins of tomatoes
175 ml red wine
Handful of chopped fresh basil
2 tbl spoons of tomato puree
2 tbl spoons of oil
Method:         Heat oil, soften onion and add puree and chopped garlic. Add remaining
Ingredients and cook for approx. 20 mins. Blend and Enjoy!
---
BASIC PIZZA RECIPE (for one)
Ingredients:      1 cup of self-raising flour
½ cup of water
1 tbl spoon of olive oil
Desired toppings
Method:           Mix to a soft dough, roll out, add toppings and put in the oven on a moderate
Heat.
---
MORE RAW VEGAN RECIPES
Raw Parsnip Sushi Rice
Makes 4 nori rolls, or about 2 1/2 cups rice
4-5 parsnips, peeled and roughly chopped
2 tbsp. raw almond butter
1 tbsp. tamari or nama shoyu
1 tspn toasted sesame oil (optional)
2 tsps. apple cider vinegar or rice vinegar
Pepper to taste
1) Place parsnip in a food processor and process till it's quite broken down, but not quite "rice" sized in texture yet.
2) Add remaining ingredients, and then pulse until the mixture does resemble rice.
3) Serve over salad, in lettuce cups, as a side dish to a raw entree, or stuffed into nori rolls.
---
Avocado Lime Soup
2 avocados
3/4 of a medium cucumber
1 stalk celery
Juice of 1 lime
Small handful of fresh coriander (cilantro)
2 teaspoons cumin
1 teaspoon ground coriander
1/2 teaspoon salt
1 teaspoon tamari
1 cup water (if wanting warm soup use hot water)
Sour cream and chopped chives to garnish
– Blend all ingredients in a high-speed blender until smooth.
– Transfer to a serving bowl and garnish with sour cream and chopped chives.
Sour cream
1 1/2 cups cashews
2 tablespoons lemon juice
1 tablespoon + 1 teaspoon apple cider vinegar
1 cup water
1/2 teaspoon salt
– Blend all ingredients in a high-speed blender. Add a little extra water one tablespoon at a time if you're having trouble getting the cashews smooth.
– Transfer to a bowl or squeezy bottle keep refrigerated. Will firm up a little in the fridge which makes an excellent dip for crudité.
---
WHAT DO YOU SEE?
From Rumbie Mapanga
Moreover the word of the LORD came to me, saying, "Jeremiah, what do you see?" And I said: "I see a branch of an almond tree." Then the LORD said to me: "You have seen well, for I am ready to perform My word." (Jeremiah 1:11-12 NKJV)
One of the questions I have been asked after writing about fear, was how one can overcome fear in the middle of adversity? How do you keep on going when life keeps on taking from you? When it's all apparent to the naked eye that you are not educated enough to get a well- paid job, when your friends and family tell you to quit because it's too hard for you. When your haters are laughing and saying you will never amount to anything. What do you do when it seems like there is no hope?
All these and more used to be questions ringing in my thoughts and mind. I knew there was something more to life than the situation I was facing. In Jeremiah 1:4-6, we see God speaking to Jeremiah telling him that he was called to be a prophet, of which Jeremiah's response was: "I am only a youth". In other words he was saying how could this be when Israel is full of old, mature white- headed people who were known to be men of valour and full of wisdom. I believe he was echoing Gideon's words in the book Samuel: "I am the least of them all". In his own eyes there was no way he was going to have a voice which would be heard to proclaim the oracles of the Lord.  But God was seeing beyond the circumstances – he was seeing the possibility and what was already deposited inside of him. He was looking at a prophet who was to prophesise the coming of the messiah and would bring hope to Israel.
God was not looking at his stature and capabilities but at what he was to become.
Whatever it is you are afraid of make sure that you are seeing well. For when you see well, you will be able to overcome the problem. What I love about the word of God is I can see myself in the word, and realise that God loves me – so it doesn't matter who rejects me, for He has promised to never leave or forsake me. Every time I see myself in His word and by His stripes I am healed, then I cease to be intimidated by the prevailing situation which is subject to change – and I start seeing myself as He sees me.
I have learnt that situations, circumstance and even life can speak and tell you that you will never accomplish anything because of who your parents are or what you did in your previous life, or even what other people say about you. However there is a greater truth than all that for the word of God is a more sure word. He said in Jeremiah 29:11 that He has plans to do us good and not to harm us and those plans include peace, prosperity, perpetual healthy, a fulfilling life with a purpose – it includes nothing missing and broken in our life.
When you have this sure conviction and confidence in the Word, you practically see His word being the blue print of things to come, then when trouble and tribulation comes your way the Word of God says: He will prosper the work of your hands, and will be the sure anchor that even if you fail the first time, second or third, you will surely rise again and put your hands to plough with the firm conviction that His word will come to pass. In other words you will be bold as lion to go again and again and tread in places where others tremble and stagger. You will do what needs to be done despite what you feel inside – for being bold and fearless has nothing to do with emotions, but being able to forge ahead irrespective of the giants you are facing.
David was able to kill Goliath not because he was bigger and more intimidating than his opponent, but because he believed that His God was bigger and stronger than Goliath. He trusted God to fight for him. In Daniel 3:16-18 Shadrack, Meshach, and Abed-Nego trusted God and he was able to deliver them from the burning fiery furnace. Under natural circumstances, and the prevailing situation at the time, their fate was seen as sealed and doomed.  But they saw what God was going to do for them even before it happen and that caused heaven to align with their words.
What do you see for your life? Has God promised you something in His word?  Friend if you have seen a promise of God about healing, then stop fearing that you will never be healed. Instead start confessing that by His stripes you are healed for He has promised that His word will never go out and come back empty handed but it will accomplish that which He intended it for.
My prayer is that the God of our Lord Jesus Christ, the Father of glory, may give to you the spirit of wisdom and revelation in the knowledge of Him, the eyes of your understanding being enlightened; that you may know what is the hope of His calling, what are the riches of the glory of His inheritance in the saints, and what is the exceeding greatness of His power towards us who believe, according to the working of His mighty power. May he cause you to walk boldly without fear, guilt or inferiority proclaiming his goodness and kindness towards mankind. May you become sure footed like a mountain goat and scale upon high places of tribulation and trouble.
---
A SHORT STORY BY ZENA CHARLTON AGED 15
I, my mum and my dad had always been a little family, just the three of us. My parents were like my best friends and I could tell them anything, I loved spending as much time as I possibly could with them. From been a small child to the age of thirteen they entertained me in as many ways possible. I used to love our family trips to the beach and the shopping centre, I loved going out for meals with them and having such good fun chatting about everything and anything whilst waiting for our food to be served. I also loved being at home with them, watching films on a night all around the fire and helping mum make us all food. I also didn't mind helping my dad – I used to clean the car for him and water the plants. Everything was just doing great!
When I was around the age of twelve and a half, I noticed that my parents became more distant from each other and more distant from me. I wondered why my mum always told me 'not today' when I asked for us three to go to the beach, or do something altogether… as a family. Dad stopped sitting down for meals with us and he began buying readymade meals that you just heat up in the microwave whilst mum made me and her real, cooked food. She never wanted me to help her make the food anymore because she said that there was nothing for me to do as she was only cooking for two. Although I used to always go get the potatoes from the garden for her as I felt she was making too much effort herself. Dad never sat downstairs with us after a while of slowly weaning himself out of it; he went to the pub with his mates or just had an early night. He stopped speaking to mum when he came through the door on a night after work or from the pub but he used to just walk past me and ruffle my hair. He sometimes said he would come say night to me when I went up to bed but he always seemed to forget.
In July 2014, I was with my friend Annabelle walking down the high street where I live. I saw my dad across the road, but he seemed to be looking in a shop with houses and flats for sale. I ran over the road and asked my dad what he was doing; I asked him if we were moving house. My dad didn't look at me, he didn't reply for about a minute he just stood in silence staring down at the floor. I nudged him then he quickly looked up, he sniffed really loudly then told me that he was just browsing at houses in the area as he was just passing. He had a strange look on his face, a sort of sad look. I accepted his reply then told him I would see him back at the house tonight. I walked away up the high street still running my mind through many reasons why my dad was looking at new houses.
Later on, I went home to find my mum cooking me some fish. I told her that it smelled lovely. Mum didn't look at me either when I walked in the house she just smiled whilst looking down at her phone. I walked into the sitting room whilst the food was cooking.  When I heard the timer go off I quickly stood up and ran to the kitchen and I got out two cups ready to pour me and mum a drink for our meal. Mum quickly stopped me and said that I would need to get three glasses out tonight because dad wanted to sit with us for a very important reason. I carefully got another glass out of the cupboard and started to pour diluted blackcurrant juice into the bottom of the cups. Mum stopped me again and told me that I needed to put white wine in her cup and dad's cup. So I did and then I took them to the freshly set table.  Dad wasn't yet home at this time and mum placed the plates of food down on the table and sat down. Dad still wasn't at home. Mum told me that I had to wait until dad got home before we could eat.
Fifteen minutes after we had set the plates out, Dad arrived home.  He sat down at the table with us taking a large gulp of wine before picking up his knife and fork. "Let's eat." He said before slicing into the fish. Mum glanced at me; I was sort of sat there with shock on my face at the awkwardness between a family which has always been so close. I then brought up that I saw dad looking at houses earlier and I got mum's attention fast, she looked from me to dad curiously. Dad raised his eyebrows at me. "I was only browsing, am I not allowed to?" He was scowling now. I minded my own business for a few seconds placing a chip into my mouth.  "But let's be honest dad, if you weren't looking for a new house, why did you stand there in silence looking at the ground for like a minute after I asked you what you were doing?" My dad slammed his knife and fork down on the table and stood up fast with fury on his face. "Why do you have to stir things? Why? This is what this meal was about, the fact I want to explain to you that I am no longer happy with us three being a family, your mother doesn't appreciate me anymore and nothing is working out between us as a family. You need to understand that because I do not want to live with you anymore and I'm sorry but I do not want to be married anymore."
Mum's face had dropped after dad had just said that. My heart was burning in my chest and I stood up in fury and anger. "You are a waste of space, how can you do this to me and mum? We have not done anything wrong to you ever, we have been such a good family since I was born just the three of us and you're tearing it apart like this!" Mum was still sat down with her head in her hands; I put my hand on her shoulder to comfort her.  My dad walked upstairs and left mum and me at the table. I told mum to go sit down in the sitting room. She did. I cleared the table, scraping the barley eaten food into the black bin and loading the dishes into the dishwasher.
I stormed upstairs to see where my dad was and I walked into his room to see him packing all of his clothes into a suitcase and all of his belongings into a large bag. I grabbed his bag and threw it across the room. I was so mad! I had never felt so betrayed in my entire life. My dad picked the bag back up and put it on the bed. "Look, just because I don't want to live here anymore it doesn't mean it is your fault, it's nobody's fault. Things sometimes happen like this, I'm sure your friends have parents that live separately. I just don't feel about your mother the same as I used to do, we don't get along anymore at all. This doesn't mean I will lose contact with you because in my new house you can have your own bedroom with your own things in so you have nothing to worry about" Dad explained to me trying to edge closer to me so he could put his arm around me.  I stood up and I walked out of the door stomping my feet on the ground I slammed the bedroom door after myself. I then went back downstairs to my mum.
It took me a long time to forgive my dad for what he did to me and mum but about a year later when I was nearly fourteen, I began seeing my dad again. He called my mum asking to speak to me and she put me on the phone. My dad told me that he was now living in London, in the centre in fact and it was all very interesting. He told me he had met a new woman with two children who were both girls. He told me that they were called Ruby and Joelle, they seemed nice the way he explained them. London is a long way away from where I live. This would mean many long train journeys down to see my dad and his new family. But the time came around when my dad sent my mum tickets for my long train journey down to London, four hours to be precise.
When I arrived in London, my dad was waiting at the train station to pick me up and take me to his new house. He saw me and a huge grin appeared on his face. As I walked down the platform towards him all the memories of my mum and dad together rushed through my head and made me shiver but I was sort of pleased to see him. When I finally got to him he gave me a huge hug. "Look at you!" he said, "all grown up, I can't believe it's been this long darling. You will love Freya, my new girlfriend and her two children! Now come on and get in the car whilst we drive home, you can tell me all of the things what has been happening back at your house."
The car journey wasn't very long at all, about fifteen minutes but I told my dad all about my mum and how she hasn't yet met a new man but she has been out with a few from work and the pub and she seemed to get on with a few of them pretty well. I also told him about Harriet moving in with us to keep mum company as her husband had left her a few months ago and decided to claim the house for himself. Harriet is my mum's best friend by the way. Dad seemed happy for once, he was singing along with the radio and he acted pleased to hear that my mum was doing well and that Harriet was keeping her company. We then arrived at the house, it was big… massive in fact. When I first saw it I said to dad, "I'm guessing this was Freya's house because I know for well you wouldn't be able to afford something like this." Dad sniggered and nodded his head. He dragged my large suitcase out of the car boot. He had booked my train ticket home for in 3 weeks so I needed a lot of clothes and stuff.
I entered the large house through the front door and Freya came rushing to the door as I arrived. "Hello, you must be Poppy, wow your extremely beautiful I can see why you're dad spoke about you so much, come on in and meet Ruby and Joelle, they can't wait to meet you." My dad hauled my bags through the door and placed them at the bottom of the twirling staircase. Freya shouted Ruby and Joelle down to meet me. A few moments later they both came down the stairs. "Poppy, this is Ruby; she is nearly fourteen like you. And this is Joelle, she is sixteen. I'm sure you will all get on very well, say hello girls!" Freya said. Both of the girls looked me up and down a few times from head to toe before saying hello to me. They both had a really rude, smug look on their faces which gave me an uncertain feeling about them. They weren't exactly ugly but they weren't the prettiest girls you could meet.
The first few days were a nightmare… Ruby and Joelle were awful to me. They thought it would be funny to hide my towel when I was in the shower, they thought it would be funny to spill black paint all over the white carpet at the top of the steps that had just been put down, then blame it on me! I had had enough of it all, they treat me awful. But then things kept getting worse and worse. They cut my hair out in my sleep so I would find it on the floor the next morning. They also stole my money from my bag so I had none and then they would lie to my dad and Freya that I had taken their money and spent it all on things totally irrelevant. I honestly thought I would come to London and have a great time but I didn't I absolutely hated every moment of it and I can assure I will never be going back.
​
On my second to last night before I left my dad sat us all down at the meal table and told us he had a huge announcement. We all had to dress smart and have good behaviour and manners. Freya looked amazing. My dad tapped his glass with a spoon so we all had his attention, this moment reminded me when my dad walked out on me and mum. He stood up in the same manner but without the angry face. He then looked Freya in the eye. I knew straight away that he was going to propose to her. I got mad; a sudden rush of anger fell over me. I stood up fast just like my dad did at home, his real home! "No dad, I'm sorry to ruin it for everyone but you're my dad and you should have run this by me first. You can't propose to Freya dad… you can't marry into this family, I should have a say in this so I will say what I have to say now. You can't marry her. Ruby and Joelle have treated me awful for these past three weeks and I have had the time from hell. They have cut my hair off, accused me of stealing money and done terrible things accusing me of them. You can't bring me into a new family with people like this. I'm sorry dad."
​
That was the last thing I said to my dad, I got a bus to the train station and got the first train back home. I don't know if my dad did marry Freya but I'm glad I'm not part of their family.
---
INTERVIEW WITH JOHN CHUN TONG KIT
John, can you tell me a bit about yourself? I'm 44. I was born in Leeds, in England, but I am of Chinese origin. I have lived in the UK for most of my life although when I was about 5, I spent two years in Hong Kong as my parents went to work in a Chinese restaurant in Belgium – and I was left with grandparents. My dad was the first to come to England when he was 16.
Did he come on his own? Yes he came to England to support his family (my grandparents never worked). After a few years, he went back to Hong Kong where he met my mum – they then married and came back to England together.
Does your family originate from Hong Kong or China? They are originally from South China.
What was it like living in Hong Kong? I was just a kid then and we lived in a small village with six or seven other families. Interestingly, our surname 'Kit' comes from a small family unlike a lot of other Chinese surnames. When you address someone in Chinese it is always by their family name.
What's it been like being part of a Chinese family in the UK? It's not as hard as when my dad came over as people racially abused him and even spat at him in the street – he couldn't really defend himself as his English was so poor. At school, a few people were racist towards me, but as the UK became more multi-cultural, racism has become less of a problem.
Are you married? I was. I was married for three years to a girl who came from China.
Where did you meet her? I met her when I was working in a restaurant in Leeds – a group of us used to go out for a drink and so our relationship developed and we got married.
When did you get married? In 2008 and got divorced in 2011. I do think we had some problems because I was more westernised but ultimately, I think the relationship failed because of personality differences.
Do you have a partner now? Yes and I've been with her for about two years though we've known each other for about five years – she was born in Hong Kong but has lived also in the UK.
Where did you meet her? I met her when I was working in a bar in Huddersfield and she was one of the customers.
Would you ever go out with a non-Chinese lady? I have done but it wasn't serious.
Do you think mixed-race relationships can really work? Yes. I've a lot of Chinese friends in mixed-race relationships. Personally, I think I prefer Chinese women but I would never discriminate. In my parents' case, not knowing much English, it made sense to stick to people who spoke their language.
Are there a lot of Chinese people in the UK? Quite a few – but not like America; in  places like San Francisco there's the biggest concentration of Chinese people outside of China.
What do most Chinese people do here? They do normal nine-to-five jobs in offices and in other jobs – unlike my parents' generation who found their niche in the food industry. In America, first generation Chinese tended to work in launderettes.
What are you doing with your life now? Well in the past, I've worked in restaurants and had my own takeaway, but now I'm a barman – I've been with the same company for five years.
Do you like your job? Yes because it's more varied work than in a restaurant and I meet a lot of interesting people.
What are your plans for the future? Hopefully, I well get married again and have kids – but we need to talk more about this!
Do you think you'll stay in the same job? No, I'll stay here for another year or so and then look for something else. At the moment, I work six days a week so I would like to work less  if we have a family – when I was a child I never saw my dad as he always worked nights and I was at school during the day – so I didn't see him much. I don't want to have the same kind of relationship with my children.
---
I KNOW IT'S ONLY ROCK AND ROLL – BUT I LIKE IT
Written by Paul Brady
I have been reading this magazine for just over a year now, having picked up the details from a leaflet in a Todmorden café and admired the initiative and the sentiment behind the magazine, a sort of therapeutic outlet.
I have enjoyed the very eclectic mix of articles and interviews with random people, all of whom have their story to tell so I hope that you don't mind me adding to that mix.
Just recently I have been writing a blog upon a subject which has been near and dear to me for fifty years, that of music and to be more specific that of rock and roll music.
I enjoy other forms of music but it is this genre that really has been with me all my life. You only have to hear a piece of music for it to transport you to a place in your mind or a time. Memories of good times and the circumstances of your life, way back when, instantly spring to mind triggered by that piece of music.
For me, I was seven years old in our house in Manchester when I was playing a bunch of 78 rpm records. You know the type, thick and heavy discs onto which you dropped a "needle" the size of a small nail to play. There were two that I recall playing at that session. One was by Elvis and was "Heartbreak Hotel" interesting enough but the next one was noisy, loud and wild and was to trigger a lifelong love of the music. That one was by Little Richard and was "The Girl Can't Help It" I played it several times though the rest of the household did not share my wonderment at this untamed noise.
Music gets you through good times and bad and I moved on to rock and blues and all manner of stuff. My collection houses vinyl, cassettes, cd's and has grown in quantity over the years.
But back to rock and roll. I recall Chuck Berry's "Roll Over Beethoven" accompanied by a black and white clip of film on early 60's television and thought that was wonderful, too.
My grandfather had been a sales representative for HMV and we had numerous 78 discs, most of which were of little interest to me.
I feel that as you get older memories and experiences become very precious and will one day be lost. This modern, digital world is complex and our life in the 50's, 60's and 70's contained many things that are now gone.
Who remembers lighting a coal fire in the morning? The bus had a conductor to take your fare, television was (when you first got one) black and white with colour too expensive until much later. Radio transmitted "Workers Playtime" on the "Light" programme before Radio 1 etc. Pop music was left to be pioneered by the pirate stations. These were old merchant ships equipped with tall masts and anchored outside British Territorial waters transmitting to us listening on our tiny transistor radios, the sound fading in and out. My wife actually campaigned to keep these ships going.
Other than that there was Radio Luxembourg which you could listen to in the evening if you could get a strong signal. It all brings back happy memories for our generation listening to the music of that time.
Amazingly many groups are still as popular today as then, forty or fifty years ago with today's generation still listening to Rolling Stones, Who, Beatles, Kinks and many more.
​
Rock and Roll was the first music that was for, and by, the new generation known as "teenagers". It was a music that was thought to be a short term fad that would simply fade away. It didn't, that is for sure.
​
So, get out your Jerry Lee records, bop to Gene Vincent and even rock around the clock again with Bill Haley and enjoy those great sounds.
I would welcome your company on Facebook, Loverockandroll or even look in and share your memories and likes on my blog www.Loverockandroll.co.uk.
---
Sent by Michael Blackburn
Some time in about 1941/2 when I was 9 or 10 I saw the King and Queen. I was in Manningham Park, Bradford, which was just across the road from where we then lived when word went around that the King and Queen were in the park attending an armed forces demonstration. I recall hearing lot of bangs so there must have been a combat demonstration which no doubt were shown wherever they went! After a short while they walked up a path in front of me (no crowds just me and the King and Queen). Perhaps I should have shouted: "Hurrah" or something appropriate but I just kept quiet as they walked by just two feet from me. I rushed home to tell my Mother what had happened. Perhaps she didn't believe me but she didn't seem at all surprised.
AIR TRAVEL IN 1955
In 1955 my cousin, Tony, and I flew from Lisbon to Heathrow in a Dakota aircraft. That had been an aircraft used in the war and had been converted for commercial use. Its passenger capacity was very small (about 32) compared to today's Behemoths!
When we got to Lisbon airport we found that the ground staff was on strike so we had to carry our own luggage onto the plane and stacked it all at the rear. Soon after take-off the stewardess came and asked Tony and I if we could carry the luggage up to the cockpit as the plane was too weighed down at the rear and couldn't get up speed! So we made several trips transferring the luggage into the cockpit surrounding the pilot and co-pilot.
We returned to our seats which were near the rear of the plane when the stewardess came again and asked if we could please change place with two small old ladies who were sitting towards the front of the plane. This was to allow the plane to become 'more stable' and help us to reach Heathrow on time!
It worked and we arrived safely on time.
But compare that with plane travel today. Wow, what a difference!
PIET DERKSON THE FOUNDER OF CENTER PARC VILLAGE HOLIDAYS
We have just returned from a four day break at Center Parcs. (To celebrate my safe return from the 1998 Holy Land Pilgrimage).Whilst there I learnt something about the man who first had the idea of the Forest Villages. He was a Dutchman called Piet Derkson. He was a Catholic and he was not afraid to let everyone know. At the entry to all the Forest Villages is a very large Cross which can be seen by everyone entering the village. Also on one of the main paths in the village is a statue of the Sacred Heart in a glass case (like a large reliquary). It is illuminated at night…..very impressive. A few years ago Piet's wife became ill so he took her to Lourdes and she was cured. That made him decide to give away the large fortune which his Forest Villages had helped him to amass. He died in 1997. He was a very private man and I have not found it possible to find out any more about him. There are some wonderful stories where we least expect to find them.
Secularism has dealt a blow to Piet's original ideas. The large Cross at the entry to the Parcs no longer exist nor do the statues in the Glass Case.
A LESSON IN ECUMENISM
​
An Obituary of the Abbot of Downside (May 1997) told of when he was put in charge of the parish of Bexley. At that time the local Council were in turmoil. The Abbot along with others were asked to put their names forward as Independents for the local Council Elections. All the Independents were elected but were immediately faced with the problem that there was no obvious person in line of succession to become the next Mayor. The Abbot was asked to take on the position.  He accepted and as his Chaplain he chose a Salvation Army lady officer. Wonderful Ecumenism!
---
SO MANY LIVES UN-DREAMED
Written by Sally Kidd

I found a man
on the beach today,
his hair was moved
by the waves.
His clothes were torn,
his hands were bloody,
his skin was cold.
He said "Have pity."I couldn't leave him there,
all on his own,
So I helped him up
and took him home.
He said his son was dead,
his wife was gone,
he had lost all that he had loved,
he was alone.I held him, and told him
he was safe,
that he would find his hope,
he would re-gain his faith.
Trembling he thanked me,
over and again
blessed me from his God,
said I'd eased his pain.I said it was nothing,
all anyone would do.
Who could see such suffering
such hurt and not be moved?
Sadly he smiled and shook his head,
But I told him it was true,
None could leave another
in such a plight as you.If you really mean this,
if your heart is true
then come along with me,
I have much to show you.
Back along the road,
behind his faltering feet
across the fields, down
to the beach.
I saw the wreckage then,
beyond where we had met,
and when I turned,
saw his regret.
Wrapped in foam, washed
up on the shore,
all along were
more and more.
The old, the young.
The live, the dead.
I backed away and shook,
I can't do this I said.
They are like I was, and
you have helped me so
help my fellow sufferers,
you can. I know.
My weakness bowed me
to my knees,
my heart cried out,
for courage, please.
And as I knelt and looked
in endless lines it seemed,
so many souls to save
so many lives un-dreamed.
---
Editor's Final Word: I hope you have enjoyed this edition of From The Horse's Mouth and remember you can get involved by contacting me at: deancharltonmag@gmail.com   Dean