FROM THE HORSE'S MOUTH – August 2015 edition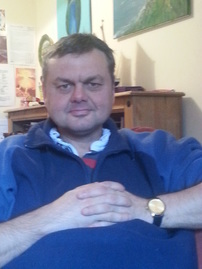 Hello again.
I hope you are feeling good. Remember if you want to have something published you can send it to: deancharltonmag@gmail.com and I will obviously consider putting it in an edition of From The Horse's Mouth.
Can I just take the opportunity to thank you for reading the magazine and if you have any suggestions to improve it please let me know.
I would also like to thank people who have submitted items for this publication and thus made it possible.
Please also note that you are very welcome to enter the magazine's short story competition: win from a range of fantastic prizes!
---
Creative Writing Competition
Send me your Short Story
Enter my Competition now!

Prizes:  £100  *  £50    *  £25
Get your short story shown in my FREE monthly magazine: From The Horse's Mouth 
Get your work published on this website
---
Send your entry to my email : deancharltonmag@gmail.com
Up to 2,500 words (in English)
Closing date: 30th November 2015
---
MY NOT VERY SERIOUS STARS
Scorpio 24 Oct – 22 Nov
A man with a ponytail may try to sell you insurance but don't trust him. A holiday in the sun may help you to forget your mortality for a while.
Sagittarius 23 Nov – 21 Dec
A close male friend may be desperate for a wife but tell him not to worry as he can always 'buy' a Thai bride. You could do to lose a few pounds.
Capricorn 22 Dec – 20 Jan
You may feel inclined to support a charity appeal which is good – but be aware that once they have your details they will plague you to death. You are a lovely person but stop letting people take advantage of you.
Aquarius 21 Jan – 19 Feb
This month is a good time to stop drinking alcohol if you are continually making a fool of yourself when drunk. A friend may let you down badly.
Pisces 20 Feb – 20 Mar
You may hear a song that triggers off good memories – but accept your life has moved on. Remember everything you do now will influence your future.
Aries 21 Mar – 20 Apr
It is time to express yourself by joining an art or craft group. Well thought out plans may go badly wrong and leave you with egg on your face.
Taurus 21 Apr – 21 May
Think twice about buying the new car you have your eye on as is it really worth the money and sacrifices you will have to make to afford it?  A man with a huge beard may try and do you a huge favour.
Gemini 22 May – 21 Jun
Your deodorant will run out this month but you won't need to replace it if you wash on a regular basis. A tramp will tell you an interesting story if you give him the time of day.
Cancer 22 Jun – 23 Jul
You may soon discover that you have failed an exam that is important to you, but the pain will soon subside, and you will start to realise that you can't be the best at everything you do!
Leo 24 Jul – 23 Aug
This month you must take a serious look at yourself as you are not getting the most out of your life due to procrastination. A new neighbour may become a very good friend.
Virgo 24 Aug – 23 Sep
Someone may tell you that you look like a cod this month, but don't take it to heart as they are only jealous of you. A gift from abroad will make you very happy this month.
Libra 24 Sep – 23 Oct
You may be envious of your neighbour's new big car but how do you know they have even paid for it? A snob may get on your nerves but tolerate them as they will soon prove that they have other endearing qualities.
---
INTERVIEW WITH ILLONA METCALFE ABOUT REFLEXOLOGY
Illona, what is reflexology? Reflexology is a science and an art – of working on the reflexes on the hands and feet which affect other parts of the body to bring it to a state of balance. This means it can be used to bring relief from pain and improve functioning of that part of the body.
So it can help with things like headaches? It can help all sorts of things including headaches and back problems. A reflexology treatment would usually work on reflexes for the whole body covering the entire feet, so it's a bit like giving the body a once over or an MOT. But you could also do a little bit for yourself on your own hands or feet for things like a bad attack of sinusitis or back pain or a headache if you knew where the reflexes were and the technique. I used to teach a class in self-help reflexology to empower people to take their health into their own hands. It can make SUCH a difference.
Would you do both the hands and feet in one session? Usually, reflexologists use the feet because the hands are a lot smaller than the feet – you've got a bigger surface area to use with the feet – people don't realise that the hands and feet mirror the body so closely. Think of your foot: your toes represent your head; the balls of your feet represent the chest; the arch of the foot represents your torso and your digestive system; the heel is more the pelvic area while the outside of the feet reflect the arms and legs. In addition, the inside of the feet contain all the reflexes for the head. It is important to note that the right foot reflects the right side of the body while the left foot reflects the left side of the body with the inside of the feet reflecting the spine.
I know that you have Pennine Provisions in Hebden Bridge but do you also practice reflexology now? Yes I do.
What sort of people come to you? People with injuries like pulled muscles and chronic problems like migraine and diabetes and some people come because they enjoy it – a bit of reflexology now and then can keep the body healthy and vibrant.
Is it like massage? No, it's a certain technique which involves putting pressure and movement on a particular area and covering it from every angle and as thoroughly as possible whilst visualising the specific organ.
Who actually first started using reflexology? It's a technique that's been going for thousands of years – the Chinese and Egyptians have been using similar techniques for years. Reflexology was brought to the west by a man called William Fitzgerald who was a surgeon in America using a form of reflexology called Zone Therapy – he realised that by pressing one part of the body he could affect and anaesthetise another part of the body. It was a nurse called Eunice Ingham who developed the technique into what she called reflexology.
If anyone is interested in having reflexology with you how can they contact you? Well I have been doing it for over twenty years and you can email me at: pennineprovisions@gmail.com or ring me on: 07825185762.
---
In the last issue, Michael Conneely introduced his on-going series on Hinduism with an article on the Hindu Goddess Kali, in this issue Michael writes about the Hindu God Vishnu…
Vishnu:
Vishnu is a deity with a very different energy from Kali: a very different 'face of the divine'. I now describe a puja to this very different deity to further convey to you the power of Hindu devotional puja in bringing into yourself the energy of a god.
Imagine what it is like being Vishnu. The god, Vishnu, lies back smiling in timeless immeasurable bliss, reclining sublimely on the coils of the world-snake, Ananta (endless), dreaming in ecstasy – utterly beyond, creating new universe after new universe, sustaining them until they fall away from perfection (go too far from the divine source), then reabsorbing and dissolving them – for fresh creation to occur.
The Vishnu temple at Skanda Vale offers another irreversible irruption of deity into our human consciousness. Ineffable, the God reclines in beatific ecstasy on the coils of the snake. Ananta's heads loom protectively over him and he rests eternally on the cosmic waters. The image is situated in a small lake. Around it wild birds fly and call. The God sleeps with a smile of blissful oceanic abandon, dreaming new universes in and out of being over unimaginably vast aeons of time. Around his sacred landscape gather other deities in endless silent watch: Ganesha, Skanda, Jesus, the Buddha, Shiva, Krishna, Saraswati. Next to him is Lakshmi his consort, voluptuously smiling, sensuously big-breasted, proud, beautiful, protective and beneficent.
The lake is in wild Welsh countryside and the cries of birds and the rush of waterfalls epitomise the ecological connection of Hinduism. Conches are blown and bells rung when the god realm opens. In puja, as with Kali described in the last edition, the god is welcomed, bathed, anointed and praised. The litany of the holy names is recited. The god is offered fire. The essential quality of Vishnu is the sense of unlimited peace: peace that creates its own world. You can always carry it with you and go back to it. You can bring to your consciousness at any time the immensity of the sacred, the vast transcendent Vishnu-intelligence that creates a consciousness-shift to a state of perpetual godlike calm. Tears of weeping at the satisfactoriness of the world dry and are forgotten at the sight of his ecstatic face; the cares of the world recede, because Vishnu can simply dissolve any conflict by a blissful movement of his hand.
Although it was January and bitterly cold in the open-air temple, one aged Sri Lankan woman, certainly in her late eighties, fresh from the exile boat from the devastating war in Sri Lanka, penniless and a fugitive, attended the puja barefoot. She made a tottering, arms-wide-open gesture of welcome when Vishnu was summoned, the conch-shells blared. Tears were running down her face at the almost painful beauty of Vishnu, the immensity of his grace, and she kissed the frozen paving stones of the temple as she took the prasada of the god and limpingly departed at the end, supported by the younger members of her numerous exiled family.
---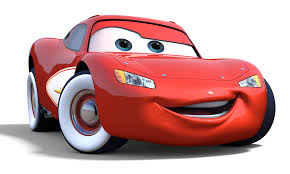 CARELESS = CAR LESS
Written by Michael Blackburn
As I drove towards the junction I was being very careless. "Aren't you going to stop?" said my wife to which I replied "Why should I?" "Well firstly" she said "the traffic lights are at red, secondly there is a zebra crossing and thirdly a little old lady on the crossing". My emergency stop saved an awful disaster!
My next words were "I must stop driving". True to my word I sold the car, returned my driving licence to DVLA and haven't driven since. Some thought I had been too hasty but when does one know when to stop? Do you wait till you have knocked someone down or do you accept when your reactions have slowed down (I was 76)?
Since then I have learnt the tremendous advantage of not having a car. Cars are very greedy and steal your money in vast quantities. No sooner have you bought
one but it 'depreciates' which means it steals from you. Then there are the many ways which cars steal: fuel, oil, licence, insurance, MOT, servicing, batteries,
tyres, exhausts, starter-motors, light bulbs and electrical faults – the list goes on and on.
Then there is parking. Having driven your car into town you have to find somewhere park. Often one sees cars going round and round with the drivers becoming more and more frustrated. When you find a parking space there is the cost; plus even more cost of fines if you overstay. So while you are shopping you have the constant worry at knowing your time is limited. You cannot shop in peace.
Then there are the Rules to be obeyed. Not fastening your seat belt, not smoking with children in the car, not parking on the pavement, speeding and drink/drug
driving. The savings in not having a car allow my wife and me to use taxis wherever we want to go and we are saving money. Cars are greedy. We are very happy without one.
---
DO YOU KNOW WHO JESUS CHRIST IS?
Written by Rumbi Mapanga
Most people don't fully comprehend who Jesus is. They have the basic knowledge that He was of a virgin birth, but don't know what it means and the reason why He had to be born that way. More so they are not sure whether He was there at the beginning or He only featured in the New Testament where we are given an account of His birth, death and resurrection.
If you read Genesis 1:1 it says in the beginning God created the heavens and the earth and as you continue reading you will realise that God used words to create, for example he said let there be light and there was.
John 1:1-2(Amp): 
1 In the beginning [before all time] was the Word ([a] Christ), and the Word was with God, and the Word was God [b] Himself. 
2 He was present originally with God.             
The above verses clearly state that Jesus Christ was there in the beginning, he was with God and nothing was made without him, thus why Genesis 1:27 says lets us create man in our own image, God was not talking of himself alone but also of the Word who was with Him, for everything that came into existence was through Him. John also goes on to say that this same Word that was in the beginning is the Word that became flesh and dwelt among us and His name is Jesus Christ.
When you fully understand that Jesus Christ (the Word) is the same deliverer Isaiah talked about when he said in:
Isaiah 9:6(KJV) 
For unto us a Child is born,
Unto us a Son is given;
And the government will be upon His shoulder.
And His name will be called
Wonderful, Counsellor, Mighty God,
Everlasting Father, Prince of Peace.
Then you will fully comprehend why His conception was different to what the world knows; there was a need of a saviour one born of God, not tainted by the human blood so that he could destroy the powers of the wicked once and for all. In Luke 1:35 we see the angel of God saying to Mary: "The Holy Spirit will come upon you, and the power of the Highest will overshadow you; therefore, also, that Holy One who is to be born will be called the Son of God. Just by accepting the Word of God Mary became pregnant.
Jesus had to be a full man so that he could feel and fully understand our infirmity at the same time be a full God so that he could redeem us from the curse of the law and break the power of hell, which was overpowering us.
Ever since the time of Adam and Eve when sin came into existence man had lived in bondage and the blood of animals was not strong enough to appease the wrath of God. There was a need for a saviour. A man who had no sin to die for the sins of the world so that in Him we can also have life in abundance till it overflows. God after realising that all the sons of man were feeble and lacking, orchestrated a plan of redemption where he had to come down as a man and rescue his people once and for all.
His love is so deep in that He came for the whole world. He does not show any partiality but embrace whosoever chose to accept Jesus Christ as their Lord and saviour. The price is already paid, what's left is for mankind to make a decision on whether to follow him or not. He is such a gentleman that He will not force you, you must make a decision about who you will follow; either God or the devil. Heaven is real and hell is real so choose wisely, for he is ready to receive you with open arms just as you are.
---
MORE RECIPES FROM JUNE CHARLTON
Yorkshire Puddings
Ingredients:  4 oz plain flour
Pinch of salt
1-2 eggs
½ pint of milk
Method: Put on the oven for about ten minutes at 450 – 500 degrees or Gas mark 6.  Put eggs into the flour; add a drop of milk mixed with a drop of warm water to make it lighter. Beat very well and the resulting batter should be of a dropping consistency and not too thin. Put a bit of oil into a baking tray and put in the oven for ten minutes before adding batter and putting back in the oven for another ten minutes until it has risen. Serve as required.
---
Moussaka
Ingredients:  1lb potatoes
½ lb mince
Salt and pepper
½ pint of veg stock
Corn flour to thicken
Pinch of mixed herbs
2 tablespoons of tomato puree
1 oz marg
Method: Slice potatoes and cook until tender then lay in a casserole dish. Fry mince in marg and drain of fat and add stock, herbs, seasoning and puree. Simmer for ½ hour in a covered pan. Thicken with corn flour, make cheese sauce (blend flour with a little water and milk  and grated cheese – blend until smooth but not too thin) and pour over meat. Bake for ½ hour at 400 – 450 degrees.
---
Potato Hotcakes
Ingredients:   2lb potatoes
2 tablespoons of flour
1 level dessertspoon of powdered mustard
2 tablespoons of finely grated onion
2 small eggs
Cooking oil
Method: Peel potatoes and soak in cold water for 30 mins. Then grate and drain away all liquid. Add flour, mustard, onion and the beaten eggs. Mix thoroughly and season. Melt fat in a pan and drop in the mixture in spoonful's. When brown on one side turn over and brown the other side. They are now ready to eat.
---
I WOULD CHOOSE 
Lyrics by Dean Charlton 
Of all the people in this world of ours
I would choose to be with you and
Of all the people in this world of ours
I would choose to sleep with you but
I will not tire of D.I.Y. sex
I will not tire of having some space
Yes the time has come
To come with someone else and
Yes the time has come
To be with someone else so (Of all the people…)
I do not seem to be a good catch
I do not seem to have many things
But the time has come
To show my true colours and
Yes the time has come
To speak out loud my thoughts for (Of all the people…)
(From the album If You See Me In Heaven by From The Horse's Mouth)
---
I WILL BE YOUR HERO 
Lyrics by Dean Charlton 
I will be your hero though sometimes I will fail
I will be your hero though sometimes I will lose
I have known disaster I have known some breakdowns
I have seen some bad things I have had some bad thoughts
I will be your hero though sometimes I am lost
I will be your hero though always I will try
This life only lasts for a short time
And none of us know when it will end
Though we may meet in some other place
I so want to do what I can now
I will be your hero though clearly I have flaws
I will be your hero though I am just a man
(From the album If You See Me In Heaven by From The Horse's Mouth)
---
DOES THE QUEEN REALLY PASS WIND?
Written by Alison Foggerty
Like an earlier contributor people like me seldom have an any influence on British society – never mind a voice! So I thought I would just write a bit about what I think of British society and the Monarchy.
Even though I only went to a state school and not a privileged, fancy and expensive private school that successfully churns out a succession of oddballs who go on to control our society, I do feel what I have to say is worth listening to even if you don't agree with me. How can anyone from an ordinary background realistically rise to be in power? – And those who climb the social ladder usually pull it up from below them and adopt a 'I'm alright Jack' mentality. What I am saying is that the game is rigged and the system we have is a clever illusion of democracy.
From being a young girl, I was bombarded with glorified images of a very rich and powerful group of people called the Royal Family. Whenever I saw them on T.V. (and still today) they were portrayed as super-humans who were better than everyone else and to whom we should all bow and look up to.
As an adult, I can now see that the royal family attracts tourists who are seduced by all the colour and splendour that surrounds a royal occasion – but I do wonder if any of the money that is generated really trickles down to the man on the street? Are they not just like us I ask myself – surely they need to nourish their human bodies and expel waste even if it is on a golden throne? Surely, even though they lead pampered lives, they will all die and have to face God like the rest of us?
On the other hand, I feel sorry for Elizabeth as she has never been able to lead a normal life and will never do so.
If we do get rid of the monarchy, who will we choose to be Head of State? It would, in my opinion, be right to have a democratically elected Head of State but who is fit for the job? – would we follow the lead of an immoral and corrupt country like the U.S.A. by having a President who fulfils these duties? I think firstly, what we need, is a complete overall of British society in which there is a more level playing field that allows for all types of true progression. What I am really saying is that we need a type of capitalism that is called Fairism (we all know what is right and wrong and fair and unjust deep down) which will allow anyone from any background to rise to become Head of State or anything they are good enough to do.
But if we gently get rid of the Royal Family in the near future, it would be difficult to imagine how they would cope and function as normal human beings – they must not be harmed for they are themselves victims of a corrupt system. If we really had a choice whether to keep the British Royal Family and chose to do so, would the taxpayer continue to finance their every whim, and if so, why would they really need to have huge amounts of money if they truly want to serve the country? Also, should elitism not be extinguished from the Royal Family and they be allowed to marry someone from a poor, disadvantaged background – Kate Middleton wasn't exactly brought up on a rough Yorkshire council estate was she?
Thank you for reading my article and I hope you agree with at least some of it.
---
INTERVIEW WITH MAGGIE PASHLEY
Interview by Michael Conneely

So Maggie, you're widely reputed to be a one-woman healing centre – is this true?

Well
I
do quite a lot of things mainly because I've been working in this field for many years. Initially, I started with Shiatsu and then I got very curious about other body-based ways of working such as aromatherapy and reflexology. Some people are focussed on practising one particular therapy and that works for them, but I wanted to have more of a multi-dimensional approach because one thing is not going to work all the time – so it's always good to have choices.
Your work is divided between distance healing worldwide, and face-to-face healings in Silsden, W Yorkshire isn't it?
 Yes it is.
What does the distance healing involve?
 I work worldwide with Skype, or on the phone. Skype obviously has the advantage of people being able to see me and I being able to see people if they want me to – I prefer to do this rather than communicating by email as there is more interaction. The things I offer in this way are: Emotional Freedom Techniques, Body Code, Emotion Code and Hypnotherapy which I find works very well at a distance as people can relax in their own homes and not have to travel to see me.
Then there's Heart Wall Clearing. What is that?
 Heart Wall Clearing is part of the Emotion Code which was developed by an American chiropractor called Bradley Nelson who came to the conclusion that a lot of things that were troubling people were emotional or stress related in their origin. He came across people who had been hurt in some way and needed some protection around their heart so they didn't get hurt again and he called this protection a Heart Wall. It starts out with a good intention to allow us to cope with life but it ends up numbing us out in some way, cutting us off from love and even from a good relationship with ourselves. There are stories of people having their Heart Wall cleared and then being able to get into a relationship for the first time in many years. That's what actually happened to me.
He went on to develop Body Code didn't he?
 Not really he just thought initially that Body Code was too much people to handle so he shared part of his knowledge in the form of the Emotion Code until he got the nudge from spirit that he should release all that information and make it available to anyone who wanted to learn it.
What's Body Code about?
 Well, Body Code is not looking for any medical diagnosis – it's more about being open to understanding what energetic imbalances might be making a person feel limited. There are six main areas that he looks at: Energies, Circuits and Systems, Toxins, Pathogens, Misalignments, Nutrition and Lifestyle. When we hold emotions in our body they are going to really limit the flow of energy, which can affect how we show up in our life and can even create discomfort or disease.  Body Code works with trapped emotions which are basically emotions that overwhelm us at the time we experienced them – that often happens when we are quite young as we haven't got the resources to deal with them. Sometimes they aren't even our emotions but ones we've absorbed from those around us or even from or ancestors as we can inherit restrictive patterns from them.
But you also do certain other healings as well where the person has to come and see you? Yes, there is obviously something nourishing and nurturing about having hands-on work and doing things that you can't do at a distance. As my original training was in Shiatsu I did a lot of hands-on work for a lot of years. The kind of bodywork I do now tends to be quite eclectic: I use some gentle release moves that are good at releasing tension and things like Reiki – whatever I'm drawn to use in a session.
I also do something called 'Access Bars' which involves touching 32 points on the head. Each of these points relates to an area where we might hold limiting viewpoints and invites us to let go of those limitations whatever their source. There are points which relate to like money, creativity. sexuality, ageing etc. It might sound weird but it works and it is so relaxing to receive. You can feel freer and more spacious afterwards.
Have you learnt any more techniques that we've not mentioned? Yes, I use another technique called Metamorphic Technique which involves very gentle touch on the feet, hands and the head. Again this involves letting go of obstacles which prevent us realising our potential. It's quite a wonderful healing.
Thank you Maggie, how can people contact you if they want your help? They can call me on 01535 957493 or 07939118136, or they can email me at:  maggiepashley@gmail.com
My websites are: www.bodycodehealing.co.uk, www.changeforlife.co.uk , www.metamorphicwings.com
---
"WHAT'S ALL THIS?"
Written by Abigail Fremantle
Well, I was watching the television. Just fancied a breather between tasks and phone calls and running about and doing stuff and I put on the television.  Normally I have a busy schedule and so record the current "must see" drama to watch when it can be fitted in. I like interesting documentaries on an eclectic range of fascinating subjects but this day something unusual happened.  Instead of going to my normal viewing I began strobing through the channels.
Spending not very much time on each and any channel the dipping in went on for some time. Once I started I began to notice patterns. First of all was a programme covering the lives of well-manicured and highly coiffured young people in the south of England who concerned themselves in endless romantic relationship ups and downs.  There was a Big Sibling type programme which was populated by similar young people living in too close a proximity and not getting on at all. On another channel a soap opera was in progress with emotions on high and drama every single minute.  Watching this for 4 minutes was emotionally draining.  Do people really live at this pace of emotional drama and occupy such lovely country settings and occupy beautiful homes?
Spending a couple of interesting minutes watching a person who had a hoarding problem, a couple sharing meals despite the fact that they had reverse eating problems and people going through their rituals of OCD cleaning – I was surprised to find that having a clean home is seen as a problem! I didn't get that! Clean and organised homes are an undesirable objective.  Err No! Transgender children. Child Genius. My Mad Fat Diary.
One of the most enjoyable programmes was one of families and couples sat on their sofas being recorded whilst watching some the programmes transmitted last week.
Quiz programmes and Celebrity Chase and Pointless and Who Wants To Be A Millionaire. Films and horror movies, Bond and then Lemon-ish, comedy night and the mystery programmes CIS, Murder She Wrote and Body Of Proof.  Humans, Black Work and Mad Men.  Every vice is catered for – gambling and adult programmes.
Then there was the series of adverts!  Where to start……
What a richness in variety. I have only mentioned just a sample of what was available and yet……instead of a sense of abundance there was a feeling of great dissatisfaction.
Endemic throughout was a focus on the worst of human nature with a poor man's version of integrity and truth to counter or raise the focus.
The English grammar police should be called as it was largely missing from many programmes. Even in the adverts Keith Lemon said "pacifically" where "Specifically" should be (or have I lost my sense of humour?).  I heard "lesser" for "less" and "less" and "more" and "bestest" used when they were completely redundant.
Isn't that surprising when you think we have an education system which is the envy of the world?  There are all those immigrants risking life and limb to gain for themselves the advantages of our systems and lifestyle. Students from all over the world are coming into our country for UK Degrees in all manner of subjects so that they can lance their country from the past to the forefront of commerce, science and technology….. but our own reject education, language and grammar, creativity, higher thought and ideals.  Or is that what the programme planners think we are like and pitch our programming accordingly?
In fact the quality of the language used on some of these programmes was deplorable with swearing used at the same frequency one would normally expect punctuation to occur.
Interestingly the swearing was worse in oldish movies, adult quiz shows than in Babe Station.  However the latter was filled with lots of images that I would rather forget and may contribute to my next breakdown!  I guess you either do it or talk about it.
Pizza adverts, gambling and shopping channels had the least offensive language and surprisingly the least verbal sexual references.  Downton Abbey and The Big Bang Theory had the widest range of linguist variation and variety of historic and scientific terms used.  By contrast a kitchen paper, yoghurt advert or a hair shampoo advert was overloaded with double entendre (One Sheet) and female bodies.  Clearly the advertiser's confidence in the product was not strong enough to ensure sales.
Whichever channel or programme it is noted that almost entirely the focus was on the matters pertaining to the earth – relationships, habits, opinions, prejudices, addictions, crimes, general knowledge, commerce and even the philosophical or spiritual programmes convert everything to the earthly point of view.  Surely that is the wrong direction.
Speaking of the spiritual: what was really in your face was the routine use of blasphemy across the board from adverts to soaps or to quiz shows – OMG!  being the most popular. What is going on? What happened to the basics of respect for our own national Religion?
If you are of a certain age you may remember early television being used to raise the consciousness of the viewers; to educate and inform viewers as well as to entertain them.  Producing a programme was a task of great responsibility concerning as it did the mental and moral upliftment of a whole population.  Later this was seen as censorship.
Of course things have changed, the ownership of TV has changed and the scope of its brief has expanded.  Financial issues are more important than the quality of the content. Censorship may not be desirable but really have we gained anything of value with the so called freedom of choice available today?
As a people we are watching more television despite the loss of quality and the number of repeats. We have more ill health, whether physical, emotional or mental health, crime and unhappiness than ever before. The time spent in front of the TV reduces the time people have to actually experience life, to produce and to achieve, to read, to converse, to run and to play, to spend time enjoying our world.
It is unlikely that my point of view will be unanimously acceptable but there may be shades of agreement with my observations.  Commercial television for the sake of profit is presiding over the, if not leading, UK viewers to degeneration and demoralisation.  I recommend a reduction in dosage particularly for anyone over the age of two.
---
Astrology Forecast for August 2015
From Michael Conneely
This report highlights the energies we will all feel during August.
And remember, how you personally will experience these energies will partly depend where the August planets fall in relation to your personal birth chart. It's different for every person.
And the point is: Astrology can bring good perception. And perception is valuable. But you also need to APPLY this perception. You need to work with it. If necessary you can use transformation and embodiment and use healing methods to grow and transform.
This is actually the purpose of the energies coming to us from the planets: they are giving us a call to heal and grow and become the best self we were born to become!
You can ask me for an in-depth astrology reading or join one of my courses. And please see my website for a list of powerful linked healing modalities: www.starwheelastrology.com.
Here are the Moon Phases in August:
New Moon            14.8.2015    14.54  at  21 Leo 31
Full Moon             29.8.2015   18.35  at    6 Pisces 07.
Here are the Planets' Movements through August:
Sun             moves from 8 Leo to 8 Virgo.
Mercury       moves from 17 Leo, through Virgo, to 5 Libra.
Venus          moves from 29 Leo to 14 Leo: Retrograde.
Mars            moves from 24 Cancer to 14 Leo.
Jupiter          moves from 27 Leo to 4 Virgo.
Saturn          stays at 28 Scorpio all month. Starts August Retrograde but is Direct from 3rd Aug.
Uranus         moves from 20 Aries to 19 Aries: Retrograde.
Neptune       moves from 9 Pisces to 8 Pisces: Retrograde.
Pluto            stays at 13 Capricorn all month: Retrograde.
North Node   moves from 3 Leo to 2 Leo.
Chiron          moves from 21 Pisces to 20 Pisces: Retrograde.
Saturn on station: A big feature is that the planet Saturn is practically stationary in the heavens all month at 28 deg Scorpio. Saturn on station will really slow everything down. We will be forced to confront and deal with issues – often the big deep issues of our life. Saturn is inescapable and he calls for discipline and patience. This will affect everyone, but especially Scorpios and Taureans. Saturn calls us to respect limits and duties and act patiently. His energy can be grim or remorseless. Many people will feel very tense. Deaths are more likely. Saturn is Lord of Karma. It is Saturn's job to build and manifest, and to hold the integrity of our life-structures on various levels. But we so often try to use Saturn's energies is to resist change – even grimly!
How to deal with Saturn retrograde or stationary? It is a good idea to attune to what you are really feeling and experiencing and spend some time and effort to identify and review. You can draw what you feel. You can try embodying it. You can use healing modalities to heal what is coming up. If we discover what we are really feeling about our main challenges of the moment, we are far more likely to be able to deal with them.
It is a good idea to review areas of blocks, resistance, doubt or hesitancy in your life. Look at your unconscious beliefs. Identify your limiting scripts. Make a vision statement. Draw up a statement of intent. Deal with fear, limitation or denial.  Identify how you oppress yourself with false beliefs? This exercise will actually yield renewed strength, more energy and new direction!
Venus and Mars conjunct: Another big feature is that Retrograde Venus and forward-moving Mars move closer and closer all through month, ending up in conjunction at 14 deg Leo. The truth is that Venus and Mars don't get along at all. Venus likes the soft and gentle. Mars is brash, violent or impatient. So their combination means very tense relationship issues and rows for everyone: especially for Leos and Aquarians. Take the time to identify what your challenges in love are. Do the work to resolve them.
The Uranus-Pluto Square: Uranus is square Pluto all month (Uranus 20 Aries; Pluto 13 Capricorn). This square is a wide one (not close orbs). This is most powerful revolution if you have planets at these points. I cannot say this strongly enough. Embrace it. Clear the decks for it. Old habits can die hard, but be aware the breath of revolution could be coming your way. Work with the needed new change. Let it flow.
Saturn is square Jupiter all month (Saturn 28 Scorpio; Jupiter 27 Leo): Depending on how this aspect which is transiting in the heavens falls in your natal chart, you may be challenged to make progress now due to obstacles, so the call is to be patient and structured and determined. Please do note that events will likely occur that restrict your movement in some way so that you must reduce your pace, especially if you have exceeded your limits. You will need to balance those areas that may have developed too fast and too soon. Make more realistic assessments. Develop good overall perspective.  adjust your sights. Even question the wisdom of certain choices. Confidence can ebb now. take a long and hard look at what you may be neglecting. Wherever you skip details, this period likely will make them stand out in your face! take your time during this period. Reduce the number of commitments.
Mars changes Sign: Mars transits from the end of Cancer into Leo on August 9th. While Mars is in Cancer this requires careful management of emotions. Mars in Cancer is deeply protective. But he is easily triggered into battle. Mars in Leo behaves like a Solar Warrior!  Can you be your own Solar Warior???
To make you even more irritable and impatient, Mars is moving into a square aspect with Uranus! What do we do to reduce indiscriminate expression of our irritation???
Chiron is Retrograde from 24th June to 27th November: around 20 Pisces in August
Retrograde Chiron, the Wounded healer, will make us focus on what needs to be healed in our lives/bodies at the moment. The Wounded Healer can offer us visions of the buried gold to be found in our wounds. He may lead us to set new standards in health and functioning in life. He calls on us to identify to causes of our wounds and illness. Some will discover amazing abilities to heal themselves around some key wound or health issue. We are all wounded/broken to some degree; now is the time to let in the light. If we allow the life force to flow through us unbounded, this enables us to heal and express our Essence.
We must each decide for ourselves what healing truly means. Resolve unfinished business now. Face difficult emotions. Make changes in our life scripts. Ancestral scripts may be running in our life, and these need exploring and healing and our lives re-shaping and empowering, so that we express our Essence and our personal connection to Spirit, rather than just responding to the ghastly ancestral scripts. Shocking events can be seen as a doorway to healing and empowerment, where we will each come to embody our own unique incarnational life purpose, our own unique expression of Sacred Source, our own expression of the strengths that we incarnated to manifest. A healing of the negative karmas that were constellated in to our life scripts this time.
Neptune is Retrograde from 12th June 2015 to 18th November 2015: He's at 9 deg Pisces today, June 27th 2015.
It depends on our level of awareness how we will experience Neptune Retrograde. Any Retrograde planet makes us look deeper and stronger at how the energy of that planet is manifesting in our life.
Negatively, Retrograde Neptune can mean an intensification of our delusion or denial. We could have a 'lovely' meeting with a liar or a deception merchant, a flight into unreality, avoidance through self-deception.
Positively, Neptune calls us to identify and embody our guiding vision about who we are and what our life is. Positively Retrograde Neptune can mean increase in vision and intuition, increase in compassion, embracing the divine love and meaning of things that happen to us. Obviously what we experience during Neptune Retrograde will depend on which House in our birth chart. Have a look at your chart: which House is this Retrograde Neptune in Pisces transiting through. And of course our Neptune experiences are also affected by where Neptune is in your birth chart.
I feel Neptune is a vastly powerful energy, and he can be catastrophic around self-loss, deception or delusion or alcohol. However, when Neptune was strongly influential in my own life, I developed clair-vision and clair-audience. I saw the world through a 'transparency' of scenes from some Hunter Gather age. I heard words and lyrics and wrote these down into my Novel: Vision Holder Munay Ki see: www.inspirationalnovels.org
A special indication of a period of special power of Neptune in our individual life is the 'individuation Age Point' and the 'Nodal Age Point' which you can learn about in my worldwide psychodynamic astrology course: www.enlightenedastrologycourse.com
Neptune Retrograde can bring deep peace and faith, to withdraw into the realm of inner space.
My astrology readings website is: www.starwheelastrology.com. My Vedic astrology course website is: www.mastervedicastrology.com. My western psychodynamic astrology course website is: www.enlightenedastrologycourse.com
---
Editor's Final Word:
Thank you for reading this edition of my magazine and I hope you enjoyed it. Also, as I said, enter my short story competition which will have cash prizes but more importantly may allow you to get your story published.
Dean