FROM THE HORSE'S MOUTH –
August 2017 edition No 32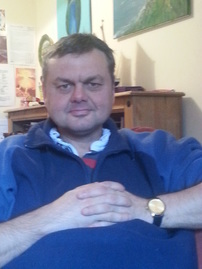 Hello again.
I hope you are okay. My friend Brenda Condoll and I were lucky enough to recently visit Krakow in Poland – this edition contains articles about our experiences there.
​
Anyone can contribute to this e magazine and should send stuff to be considered for publication to: 
deancharltonmag@gmail.com
  also, please note that our poetry competition closes at midnight on the last day of August. Dean.
---
MY NOT VERY SERIOUS STARS
Scorpio 24 Oct – 22 Nov
It is a good time to take up snooker if you are male and celibate. A foreign holiday would be a good idea at the moment unless you don't really like foreigners. Take a good, long look at your diet if you want to avoid episodes of gout, at some stage in your life. Eat more broccoli. Soon you may be a millionaire.
Sagittarius 23 Nov – 21 Dec
You will make a bad mistake this month but remember you are only human – so do forgive yourself. It really is time you did something about your appearance as you have recently let yourself go and people are starting to talk. Do stop putting off a visit to the doctors as it is better to suffer a bit now than a lot later.
Capricorn 22 Dec – 20 Jan
You are not in a good place at the moment but do not lash out at your loved ones just because they are an easy and forgiving target. Do stop judging other people's efforts and try and do something original and creative yourself – remember anyone can be a critic. Change from eating salted peanuts to monkey nuts.
Aquarius 21 Jan – 19 Feb
The position of the planets this month means you will experience a great growth of facial hair which needs to be addressed – especially if you are a female. Do not rush to take the loan you have been considering applying for, as debt hangs around like a bad smell. Someone will tell you have a face like a smacked arse but do not take this to heart. Keep ignoring that silly old man.
Pisces 20 Feb – 20 Mar
You are drinking far too much coffee at the moment but at least you're not pouring as much ale down your neck. A friend may offer you some sound advice that is not particularly palatable but do not reject it out of hand. A good time to start putting some money aside for Christmas presents.
Aries 21 Mar – 20 Apr
Maybe it's a good time to have the facelift you have been considering as you do look very haggard and much older than your years. It is a good time to learn a new skill as no job seems secure these days. A friend may offer to teach you to drive but don't accept unless you are tired of being their friend.
Taurus 21 Apr – 21 May
A younger person may boost your ego by showing you attention but be genuine about your feelings towards them. A spot of gardening may do you good but don't overdo it. Now is the time that you should develop your spiritual side if you want to avoid a trip to hell.
Gemini 22 May – 21 Jun
You really must get your drinking under control as it makes a fool of you on a regular basis. An older man may show you kindness without having any ulterior motive. You are finding it hard to be someone but don't just rush into a crowd for safety and lose your identity.
Cancer 22 Jun – 23 Jul
Your popularity will soar this month but do not let it go to your head as things tend to fluctuate. A holiday would be a good idea if you feel the need to get away from it all. You really should start to wear less makeup and concentrate instead on being nice to people around you.
Leo 24 Jul – 23 Aug
It is really important that you start to be nicer to all people and to all living beings – when it comes to that. If you are unhappy with some of your partner's habits be straight with them – but choose your moment carefully. You really should do something about being so fat.
Virgo 24 Aug – 23 Sep
A woman with a religious bent may come into your life and the key to getting on with her is to just appreciate her lovely qualities and ignore her preaching. Someone with very right-wing views may shock you with their kindness and make you question your own rigid political views. Be careful when you talk to yourself as you may give away important secrets.
Libra 24 Sep – 23 Oct
​
You really need to start showering more if you intend entering into a physical relationship. If you gamble, now is the time to quit before you lose everything you hold dear. An unemployed person will come along and show you that what really matters in life are love and friendship. Try to walk more upright.
---
OUR MUM
Written by Brenda Condoll

Our mum was a good mum in her ways. She worked hard.
She sent for me to come to England so I could get an education – I am very grateful for this.
She tried to help us all out in what little way she could.
She is at peace now and all the suffering has ended.
May she rest in peace and rise in glory. God bless her.
---
FORGET ME NOT CHILDREN'S HOSPICE
Written by Michael Blackburn
This story starts with the idea of one person: a local Huddersfield Mum whose son, Russell, had a life-shortening condition and needed hospice care. She became aware of the lack of local support near Huddersfield and, through her hard work and determination, 'Forget Me Not Children's Hospice' was born. In recognition of her work the hospice building is named after her son: 'Russell House'.
The hospice now offers a variety of high quality services, tailored to the needs of the child or family. Services range from "hospice at home" and respite care to play sessions, hydrotherapy and music therapy. The hospice also supports mums in pregnancy if they are diagnosed at this time.
To keep providing care to children and families, Forget Me Not needs around £4 million a year. With only 4% of this funding coming from the government, fundraising is paramount. Thankfully the local community continue to support the hospice by fundraising, making donations and volunteering. People do all sorts of wonderful things to support the hospice from jumping out of a plane or running the London marathon, to holding a coffee morning or golf tournament. Another way of supporting Forget Me Not is through their weekly lottery. For just £1 a week, you can win up to £10,000. Find out more about supporting the hospice at:  www.forgetmenotchild.co.uk
You could also pop into one of Forget Me Not's Charity Shops which are located in Almondbury, Brighouse, Golcar, Hebden Bridge, Heckmondwike, Holmfirth, King Cross (Halifax) and Lindley – along with their new Superstore on Manchester Road in Huddersfield. The shops sell good quality clothing, accessories, toys and furniture, all at a reasonable price.
Since starting in 2000, the hospice has grown to care for over 300 children and families across West Yorkshire. However, there are over 1,300 children living with life-shortening conditions in the area covered by the hospice, so there is a lot more to do. If you live in West Yorkshire and you think you and your family could benefit from children's hospice care, please get in touch at 01484 411040 or e-mail care@forgetmenotchild.co.uk
---
KIRSTY FRANKS AND PETER BRANSON TELL US ABOUT THE FORGET ME NOT CHILDREN'S HOSPICE
Kirsty, can you tell me a bit about the charity you work for? Yes. My name is Kirsty Franks and I'm Head of Marketing at Forget Me Not Children's Hospice, in Huddersfield. We look after children with life-shortening conditions and their families across West Yorkshire: Kirklees, Calderdale, Wakefield, Bradford and Leeds. The charity was started in Huddersfield by a local mum who realised that there wasn't a children's' hospice and provision of care in the local area for her son – she had twin boys and one of them had a life-shortening condition. So we opened and started looking after children in the area in 2010. The hospice building was built from scratch and was the result of fundraising from the local area in 2012.
Now we are supporting over 300 children and their families and we actually start supporting mums in pregnancy if she is diagnosed with a problem at this time. We look after children right up to their 21st birthday and the children have a range of diagnosis and conditions.
We do however look after the whole family i.e. the child who has the condition, along with their mums, dads, brothers and sisters, who are all brought into our Forget Me Not family. We do this through what we call our 'hospice at home' service which is where we go out into the community into families' homes and offer them respite care, play sessions or just help out the family in any way we can: we offer services here in the hospice like overnight stays and we do lots of different groups, hydrotherapy and complimentary therapies etc. Obviously there is end-of-life care within the hospice as well.
The key thing is that it's a children's hospice and it may not be what you imagine – a lot of people think of a children's hospice in two ways: cancer and end-of-life care and, whilst there is an element of this, what we're really about is giving children a childhood, making happy memories and bringing the family together at the darkest time of their lives.
How are you funded? We get less than 4% of our funding from the government so the rest of the funds which we need to raise (around £4 million pounds a year) all come from fundraising: we have ten retail stores currently around the Huddersfield area but we are expanding those into Wakefield, Bradford and this side of Huddersfield. We also run events which include wonderful, crazy people jumping out of planes, people running the London Marathon and people walking the Three Peaks. Interestingly, we also organise things like our Colour Run when 1,500 people come along and get involved.
What's a Colour Run? It's a 3K run for the whole family and there's different paint stations along the course so everyone gets covered in paint – it's a great day out for the family! It's good fun and a great fundraiser and it's also a good way to bring the community together. So we have lots going on with fundraising but we do also work on getting grants from trusts and foundations.
Also we have a Celebration Wall, within the hospice, and a supporter can buy a glass box and dedicate it to someone in the hospice. In fact, there are various ways in which people can support us and all the relevant information is on our website:
www.forgetmenotchild.co.uk
Do you work in tandem with the NHS? We are Nurse Therapy led but G.Ps and consultants from the NHS come into the hospice so we work very closely with them and are an addition to their care.
Peter, is there anything you would like to add? Yes, I think it's important to say that although we have come a long way, we still have a long way to go. We currently care for 300 children and their families. However, we know that there are about 1,300 children across the area we cover who need our support – so we have an awful lot more to do.
We have phenomenal support from the local community but we are going to need that continued support as we reach out to even more children and families. Almost on a weekly basis we have more and more referrals and it's vital we are there to say 'yes' to all of those children and that we're able to offer them care as well.
As an organisation we feel that we are at the start of a journey and have a long way to go to reach many more children and families. Within the next five years we hope to get to about 700 of those children and families who need our help. We need to keep growing and expanding in this area.
How do you cope with getting attached to the children? What we do is very challenging emotionally but it is also very rewarding to make such a positive contribution to the lives of children and their families. It is an immense privilege to do this. We get to know the children and their families and while they are here, we try to focus on the positive aspects of what we do and all the joy and happiness we bring to the children, whilst creating good memories for the families.
(Kirsty) We wouldn't be doing the job we do and we wouldn't be doing it well if it didn't affect us. Speaking personally, I would never want to stop feeling emotionally attached and it is this which pushes us on to reach more children and families and see every day the difference that our help makes.
Does this organisation have a religious background? We're a multi-faith organisation and we have various quiet spaces throughout the building where people can be alone with their thoughts/prayers. We also have a Reflection Garden which is a beautiful space where families can take some time out together.
How can people get in touch with your charity?
Email: kirsty.franks@forgetmenotchild.co.uk
Website: www.forgetmenotchild.co.uk
---
OUR HOLIDAY IN KRAKOW, POLAND 
Written by Brenda Condoll
So far everything is ready for our trip to Poland i.e. tickets for the flight and the hotel. We will be visiting churches, cafes and restaurants so here goes …
We arrived safely in Krakow following a short flight from Manchester Airport but I was feeling low as I had only just learnt of the passing of my mother through gangrene – I lit a candle in a local church and said prayers for her every morning.
The flight was good and it was nice weather when we arrived at Krakow Airport.
Whilst we were there ( for a week), we did lots of walking and as anticipated visited Polish cafes and an excellent restaurant called the Black Duck where we had lovely mushroom soup, potato pancakes with vegetable goulash and ice cream as dessert. On two occasions, we also went to a very good vegetarian restaurant called Green Day. It was not expensive to eat out in Krakow.
The hotel we stayed in was three- star but it was quite adequate and very clean.
Dean will tell you about our trip to Auschwitz in the following article.
​
I would recommend anyone to visit Krakow as it is not expensive and the people are nice and friendly. It was also very green like England which I liked.
---
PHOTOGRAPHS OF AUSCHWITZ CONCENTRATION CAMP
Written by Dean Charlton
On Wednesday 14th of June, 2017, Brenda Condoll and I were fortunate enough to visit Auschwitz Concentration Camp in Poland – we were also going to visit Birkenau but were unable to do so as Brenda wasn't feeling too good.
In this article I want to tell you a bit about Auschwitz and I am indebted to Wikipedia, which I used, to research it. You may be shocked by how nasty and vindictive the Nazis really were and how they murdered and tortured Poles, Gypsies, Russians, Homosexuals, Ethnic people, and of course Jews.
There were three main camps at Auschwitz and 48 smaller ones: The first was Auschwitz 1 which was the main camp and held prisoners from 1940-1945. The second, which was called Birkenau, was the largest extermination camp. Then there was Monovitz and the sub-camps which were where prisoners worked in forced labour camps as slaves.
The Auschwitz camps were in a town called Oswiecim but which was called Auschwitz by the Germans.
The SS (Schutzstaffe) were very brutal and ruthless people and those that ran the death camps were led by the infamous Heinrich Himmler. The commanders of the camps were Rudolf Hoss, then Arthur Liebenschel and finally Richard Baer.
It is estimated, that between 1940-1945, the Nazis sent 1.3 million people to Auschwitz and of these 1.1 million died or were killed there.
When a prisoner arrived at Auschwitz, the SS immediately carried out a selection process to determine people's fate:
All children, most women, all elderly people and people who looked sick or incapable of work, were killed immediately in the gas chambers using a form of hydrogen cyanide called Zyklon.
2. Healthy people were forced to work at Auschwitz 1 and at an L G Farben factory at Auschwitz 3, and at munitions factories in             the sub-camps. Between 1940-1945, of 405,000 people, who worked as slave labourers, it is estimated that 300,000 of them             died (84%). It is worth stating that a German business owner called Oskar Schindler, saved about 1,000 Jews from Poland, by           sending them to work in his factory.
3. The SS created a third group of people that they could use to perform certain jobs or upon which medical experiments were               carried out on – a camp doctor called Joseph Mengelle carried out experiments on twins and dwarves.
Violent criminals called Kapos were used by the SS guards – of which there were only 7,000, to help run the camp. Other people called Sonderkommando were chosen to work in and around the gas chambers and crematoria.
Initially, the original Auschwitz camp was populated by 728 people from Poland, then 48 homosexuals from Germany, and then Jews who were mostly sent to Birkenau.
The whole process was aimed at dehumanising the prisoners e.g. at Auschwitz 1, prisoners were tattooed with a serial number and consequently only addressed by this number by the SS. Also they were made to mark their uniforms to indicate why they had been sent there i.e. Jews wore two yellow triangles to form the Star of David, while homosexuals had to wear a pink triangle.
The living conditions at Auschwitz 1 were terrible and many people died through starvation, disease or froze to death.
The SS were certainly brutal and nasty to the prisoners and even built many types of rooms in which they could punish and torture them:
Standing Cells that were 1.5 sq. metres and where four people were made to stand, crammed together overnight – and then expected to work the next day.
2. There were Starvation Cells in which prisoners were left to die through lack of food and water.
3. Suffocation Cells in which people died through lack of Oxygen.
The SS did other terrible things to some of the prisoners like tying their hands behind their back and hanging them by their wrists, in order to break their shoulder joints. Also people were hung by the neck in order to kill them in a slow and painful way.
In addition, the SS realised that gassing people in a gas chamber at Auschwitz, was much quicker than shooting them: from 1941-1942, 60,000 people were kill in this one gas chamber. Ironically, this chamber of horrors became an air raid shelter in which the SS hid, after 1942.
When we visited the museum at Auschwitz, we went inside the re-built gas chamber and it wasn't a nice to think what had happened there.
From 26/03/42 there were women sent to Auschwitz and the fate that awaited them was horrific i.e. Nazi Dr Carl Clauberg conducted medical experiments on them to find a way to sterilize millions of people who did not fit the "Aryan" criteria.
Heinrich Himmel ordered the creation of a brothel (not Jewish women) which Kapos and chefs were able to use as a reward for their compliance.
In October 1941, because of a problem of overcrowding at Auschwitz 1, the camp called Brikenau was built. This camp had four gas chambers that were made to deceive prisoners by looking like showers, and these were able to kill 2,000 people every 20 minutes.
It is important to realise that by 1943, some resistance groups were formed in Auschwitz camps and these helped prisoners to escape and brought information to the world about what was happening there. These activities triggered extreme repercussions from the SS – prisoners were killed and often the whole of an escapee's family members were brought to Auschwitz.
​
In this short article, I have attempted to introduce you to some of the terrible things that went on at Auschwitz, and maybe inspire you to do some research of your own. If you are fortunate to visit beautiful Poland, then I would advise you to visit the museum at Auschwitz – it's not pleasant seeing the gas chambers or human artefacts that belonged to people who were killed, but it is an education.
---
ONE LOVE: Let's create a peaceful world together
Written by Becky Rozanski
As recent events around the world incite fear and anger, I promote a different path.
Instead of taking on this fear and suffering and reacting in anger, however justified it feels, I believe the way forward is to act in love. In the event of any tragedy, let us pray for the healing, peace and happiness of all involved. Let us set our own example, through our lives and the choices we make, of the world we wish to create together. Let us imagine the peaceful world we wish to live in and contribute to this with our thoughts, words and actions.
"My life is my message" (Mahatma Ghandi)
Peace on earth starts with peace within. When we realise that there is only unconditional love at the core of our true selves, we realise we no longer need to act in any other way than that which is in harmony with world peace. We realise we are all one, all connected by God's love, the source energy which runs through everyone and everything, and so what we say and do to others is the energy we also give to ourselves and our world. When we find inner peace through self-love and acceptance and connect with the guidance from our higher self, world peace will naturally flow. We are all co-creators of our world, we choose who we want to be in each moment, with each new decision.
Pray for peace
1.Create a quiet space and close your eyes
2. Take a few slow deep breaths to centre yourself
3. Place your hands on your heart
4. Bring in to focus in your third eye the situation or people you would like to pray for, imagining the full health and healing for the highest good of all involved
5. An intention of unconditional love in this direction is all it takes
You may also wish to say to yourself or out loud…
Dear God/Jesus/Angels (or any other being which represents unconditional love for you) please be with (person or situation you are praying for) to bring about the greatest healing for all involved.
We can't take away suffering through anger, hate or blame towards others, but we can transform suffering through love and forgiveness. We can choose to be the people we were born to be and come together to create powerful change in the direction of love, peace and connection for our world.
We are all human experiencing natural emotions and as we are kind, empathetic individuals, we may react strongly when we feel others have acted wrongly. I say let us feel and use these emotions but channel them in the most positive and productive way, to stand up for what we believe in and be true to our hearts.
 "Act as if you were separate from nothing, and no one, and you will heal your world tomorrow. This is the greatest secret of all time." (Neale Donald Walsch)
The recent One Love Benefit Concert in Manchester was an amazing example of the power of humanity coming together to shine a light on the world showing how love, peace and unity conquers fear. Creativity, love and connection is an expression of our true nature and a bitter sweet blessing from the tragedy commemorated by this concert, is that it has brought people together in love and reminded us of who we truly are and will make waves for peace in our lives to come, creating the kind of future we would rather see. For everyone who has suffered during this time we can be truly thankful for their strength and courage and contribution in sharing the truth about the power of love.
 "What will nurture the creative vision necessary to turn around a world possible heading towards its own destruction? Music"
(Lorin Hallander, as cited in 'The Vein of Gold' by Julia Cameron)
​
Our light is needed now more than ever. Let us commit to shining the light of our true selves in dark times and light up the world together.
---
A POEM BY TEN YEAR OLD HARVEY CHARLTON
As the grey storm rose upon us
The clouds flew lower
With a flash of lightening
I found it so frightening
I thought it would be fine
It had arrived
Would I survive?
There was no time to think
It was over in a blink
The weather had passed
I couldn't believe how fast
And all this time
I've been struggling to rhyme!
---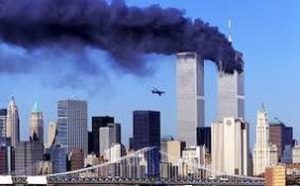 AND SAFETY VANISHED (This appeared in a newsletter in 2001)
Written by Alex Duncan 
(The following reflection is a description of how I 
 felt on Friday, September14, 2001.  Three days had 
 passed since the attack on the World Trade Center).
Friday, September 14, 2001 was not a normal day
Not—if you lived in New York City.
The long trip on the subway seemed to take forever. I
was in a daze—numb inside like a cold icicle.
When I arrived home to my apartment—my wife hugged
me – and yet there was a void.
Charley—my cat—crippled and crumpled—lay on the
floor – staring with large yellow eyes yearning for
affection.
Time had turned:
Before and after September 11, 2001—never to be the
same.  The World Trade Center towers had fallen and a
safe-haven had been lost.
It seemed to me that everyone was trying to share – that
everyone was trying to be close –  and yet –  it was so
difficult.
Darkness descended and my wife and I joined our
neighbors in front of our apartment building for a candle
light vigil.
An elderly upstairs neighbor whose husband – a real
sweetheart – passed away recently from cancer spoke of
how terrible it was that sorrow had brought us together 
and yet we are neighbors – "I've been in the building 30 
years.
Maybe you should be 30 years in the building," she said 
to the young blonde artist who lives above me and had just
moved in.
"Maybe," she (the young artist) replied.
A young man straight and bronze – his wife beside 
him – shared with us his pain – 30 of his fellow workers
went back into the World Trade Center Building to 
retrieve belongings and perished.
The next day my wife and I searched for a flag or a flag
lapel or something –
We did find something—-something to hold onto.
In the neighborhood park people gathered.
The local City Councilman spoke—his words drowning
in the wind—and the flag waving on a pole above.
Behind us the Hudson River expansive—flowed to the sea.
A Priest and a prayer.
A Rabbi and a chant of mourning.
Songs.
We're trying to hold on—but safety has vanished.
---
TWO MORE GOOD RECIPES FROM KITTY LYNNX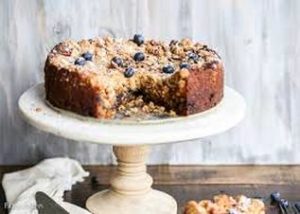 Blueberry Crumb Cake
Ingredients:                     6 tbsp of softened butter
¾ cup of sugar
11/4 cups of all-purpose flour
1 tspn baking powder
1 tspn of baking soda
Lemon rind
2 eggs
2 tspn of vanilla essence
2 tbsp of sour cream
1 cup of blueberries
Method:                          Cream butter and sugar together and add beaten eggs. Mix dry
Ingredients together then add to wet mixture. Pour into greased tin.
For Crumble Topping:   4 oz of softened butter
¼ cup of sugar
1/3 cup of brown sugar
Pinch of nutmeg and a pinch of cinnamon
1 1/3oz of plain flour
Method:                         Mix butter with flour well and add other ingredients, then sprinkle
over batter  mixture. Bake in oven at 350 degrees or gas mark 4
for 40 mins.
---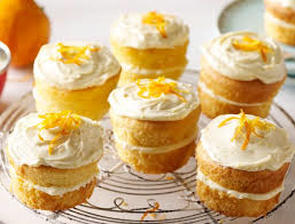 St. Clements Lemon Muffins
Ingredients:                  200 grams of plain flour
140 grams of white caster sugar
1 tspn of baking powder
¼ tspn of bicarbonate of soda
Zest and juice of one small orange about 85 ml
1 tbsp of sunflower oil
½ tspn of vanilla extract
150 grams of plain yoghurt
1 large egg
9 tspn of lemon curd
Method:                      Heat oven to gas mark 6 or 200/180 degrees. Line muffin tin with 9
cases. Tip flour, sugar and baking soda into a bowl and mix well.
Whisk together orange juice, zest, oil, vanilla, yoghurt and eggs until
blended. Lightly stir in flour mixture. Using an ice cream scoop put
half of the mixture into each muffin case and then apply lemon curd –
a teaspoon in each muffin. Then place the remaining mixture on top of
muffin. Bake for 15-20 mins until firm and golden.
---
GOD OR NOTHING?
Written by Michael Blackburn
Let's try a bit of logic and see where it gets us.It seems to be universally accepted that the Universe started with 'Big Bang'. What we have to decide is how the 'Big Bang' started. Scientists say that it happened by some automatic cause without any intermediary – which would mean that space and all that is in it came from nowhere. The alternative is that there is a God who caused the 'Big Bang'. Our puny brains can't accept either of these versions because in the scientists' case something came from nothing and in the alternative case where did God come from? We are in a dilemma and must come to a decision regarding one or the other.Stephen Hawking in his book 'A Brief History of Time' said that the 'Big Bang' had to be carefully controlled. 'If the rate of expansion one second after the big bang had been smaller by one part in a hundred thousand million (1 – 100,000,000,000) it would have re-collapsed and we would have had no universe. On the other hand, if it had been greater by one part in a million (1 – 1,000,000) the universe would have expanded too rapidly for the planets to form'. (These words make the recent stories of 'Answered Prayers' appear insignificant).
I recall the story of a science teacher who was mocked by his students because he left them in no doubt that he believed in a God having created the universe. On one occasion, when some of the students visited the teacher's house they saw that he had an Orrery (mechanical model of the Solar System). "That's amazing" they said "Who made it?" "No-one made it" replied the teacher "it just happened". Whether his words won the students over is not recorded but they must have understood his motive – things don't 'just happen'!
To help us make a choice between Science and God we can take into account 'miracles' which have occurred on earth. The dictionary definition of a miracle is: An event contrary to the law of nature. These happen through the intervention of a God.
Let's examine some:
The Miracle of the sun at Fatima Portugal 
On the 13th May 1917, three shepherd children aged 7, 9 and 10 had a vision of a lady who said she had "come from heaven". She asked them to pray the Rosary and to return on the 13th of the month for the next six months. Local people heard of the visions and started to gather on the 13th of each month. The local authorities took over. They interviewed the children separately telling them to stop telling lies and even threatened to kill them in a vat of boiling oil but the children would not change their story. The mother of the 10 year old beat her daughter mercilessly due to the 'lies' she was telling. She later deeply regretted her action. During subsequent 'visions' the lady promised the children a 'miracle' at their last meeting.
On the night of the 12/13th October a tens of thousands from all over Portugal and beyond had gathered at the site as they had been told that a 'miracle' would take place. The weather that night was appalling. As the children made their way through the crowd it was through puddles of mud with all around them rain-soaked blankets, wilting sombreros or black umbrellas. Some of the crowd were in an ugly mood. If the promised 'miracle' didn't happen they would want some revenge for their waste of time and effort. The children were aware of this but knew that the lady would keep her word.
At the appointed time, the lady came. She said "I am the Lady of the Rosary. People must amend their lives, ask for pardon for their sins and not offend Our Lady for He is already too greatly offended". As the Lady left she opened her hands and from them rays of light extended in the direction of the sun. "There she goes!" shouted the 10 year old and her words found echo in a great cry of astonishment from the crowd and they observed the awe-inspiring miracle of the sun.
Gradually the sun grew pale, lost its normal colour, and appeared as a silver disk at which all could gaze directly without even shading their eyes. Then, to the astonishment of a present, rays of multi-coloured light shot out in every direction: red, blue, yellow and green – every colour of the spectrum. Meanwhile, the very heavens seemed be revolving as the sun spun madly on its axis light a gigantic wheel of fire. Then, while the crowd went to their knees in abject terror, the sun seemed to be torn loose from its place in the heavens. Down it hurtled closer and closer to the earth. Staggering as it zigzagged through the skies while from all parts of the terrified crowd arose with cries of repentance and appeals for mercy. Some thought it was the end of the world. As suddenly as it had started its downward plunge the sun started its way back to its place in the sky.
When the people got control of themselves they discovered another miracle. Their rain soaked clothes were dry. Everyone felt comfortable. It was an additional miracle in the wake of the greatest miracle our generation has ever known.
A Miracle at Lourdes
Since 1858, when a lady calling herself: 'The Immaculate Conception' appeared to Bernadette there have been about 7,000 cases of unexplained cures but of those only 69 have been recognized by the church as miraculous. The church never rushes into declaring a miracle.
The most recent 69th case was in 1946 when 43 year old Mrs Danila Castelli with severe and life threatening bowl cancer and high blood pressure felt an extraordinary feeling of well-being after being immersed in the Water of Lourdes. She reported her 'cure' to the Office of Medical Observations. After five meetings (1989, 1992, 1994, 1997 and 2010) the Bureau certified with a unanimous vote: "Mrs Castelli was cured, in a complete and lasting way, from the date of her pilgrimage to Lourdes 21 years ago".
Miracle of the Rosary Chain
During a visit to Medjugorje the silver links on my Rosary turned to a light gold colour when I had climbed the hill of the apparition. This is a phenomenon which is known to happen.
Miracle of the tangled Rosaries
I had received a bundle of 462 Rosaries all tangled together, which was taking me hours to disentangle them. In desperation I held a bunch of the Rosaries, looked at a picture of Mary and said "Mary I need your help". At that very moment the Rosaries fell apart as if they had never been tangled…
So above we have four miracles. Fatima, Lourdes, Gold Coloured Chain and Tangled Rosaries. There could be many more but these four are enough for our Logic.
Now comes the time when we have to put logic to work. What we have to ask ourselves is whether these miracles are more likely to have come about due to a God or to natural causes. In either case we have to overcome the 'impossible' situation of a God who was never previously created or the 'impossible' of space and a big bang which was never previously created.
To me, logic says that only a God could have made those miracles happen.
​
What do you think?
---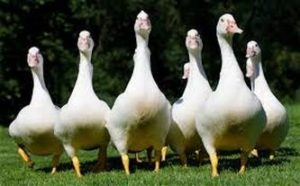 JUNE CHARLTON TALKS A BIT MORE ABOUT HER CHILDHOOD 
When I was a young girl I used to go to my auntie's who lived down the Potteries, in Castleford. To get to her house, I took a short cut and walked across a big field – I went out of my way to get there because there was a farm which had geese, and when you walked by them they would run and hiss and try to peck me. I was quite nervous which made things worse for me.
My aunty would be waiting for me and said "you've been a long time getting here." When I told her about the geese she told me to come the road way. When I arrived, my auntie Phyllis would be setting or perming somebody's hair as she was a hairdresser until she got married and started a family. When her children were older she started doing hairdressing at home as she needed the money. I always got my hair cut free because I helped her round the house or went to the shops for her.
Where Auntie Phyllis lived, there was a river nearby and at weekends there were lots of people walking past her house. I remember clearly older lads swimming in the river, and once there was a tragic accident and people were stood watching as they pulled a young boy out of the river – sadly he died.
Once, when I was walking up to school at Three Lane Ends, Castleford, there was a road accident and people flocked round to see what had happened and this was also a tragic accident. There was always plenty going on where I lived as my house was near a main road.
​
I left school at fifteen so I no longer had time for visiting people. I first got a job at Bellamy's sweet factory in Castleford, and I found this very interesting work as they made Liquorice products. Then just down the road at Queen Street, they opened the chocolate factory where they made After Eight Mints and Quality Streets. I worked there and liked it because we were able to buy misshapes which were not good enough to send to the shops – you could buy them really cheaply! I worked there for 15 years and left to have my first child – and the start of a new life.
---
The following article is taken from 'Overgate News' Spring/Summer 2017:
25th ANNIVERSARY CELEBRATIONS FOR THE OVERGATE HOSPICE CHOIR

Written by Carol Armitage (Chairman)

We are well into our Silver Jubilee Year now having had an extremely successful concert at Christmas, which raised over £7,000. Many thanks to all those who came to support us.
On 22nd February, the choir held its Annual General Meeting and presented the Hospice with a cheque for £12,000, the proceeds from the last two concerts and sales of our Christmas CD. We are confident that we shall achieve our target of £300,000 raised for the Hospice since the choir was formed 25 years ago.
"Breezing' Down Broadway" was the title of our Spring Concert which was held at All Saints Church, Elland, on Saturday 3rd June, and we were delighted to have Hammonds Saltaire Brass Band as our guests. We sang lots of favourites from stage and screen.
Please see our website:  www.overgatehospicechoir.co.uk
On Saturday 14th October, at Halifax Minster, we shall be performing the Faure Requiem and choral works by Faure, John Rutter and others. Accompanying us will be the National Festival Orchestra, with baritone Quentin Brown, harpist Angelina Warburton and the choristers of Halifax Minster.
We all continue to enjoy singing together and at the same time raising much needed funds for such a worthy cause.
IT JUST ALL DEPENDS ON HOW YOU LOOK AT SOME THINGS…
Judy Wallman, a professional genealogy researcher in southern California, was doing some personal work on her own family tree. She discovered that Senator Harry Reid's great uncle, Remus Reid, was hanged for horse stealing and train robbery in Montana in 1889. Both Judy and Harry Reid share this common ancestor.
The only known photograph of Remus shows him standing on the gallows in Montana territory:
On the back of the picture Judy obtained during her research is this inscription: 'Remus Reid, horse thief, sent to Montana Territorial Prison 1885, escaped 1887, robbed the Montana Flyer six times. Caught by Pinkerton detectives and convicted and hanged in 1889.'
So Judy recently e-mailed Senator Harry Reid for information about their great uncle.
Believe it or not, Harry Reid's staff sent back the following biographical sketch for her genealogy research:
"Remus Reid was a famous cowboy in the Montana Territory. His business empire grew to include acquisition of valuable equestrian assets and intimate dealings with the Montana railroad. Beginning in 1883, he devoted several years of his life to government service, finally taking leave to resume his dealings with the railroad. In 1887, he was a key player in a vital investigation run by the renowned Pinkerton Detective Agency. In 1889, Remus passed away during an important civic function held in his honor when the platform upon which he was standing collapsed."
NOW That's how it's done, Folks! That's real POLITICAL SPIN.
---
DEBBIE WRIGHT'S DESERT ISLAND DISCS
Songs:
Family Portrait (Pink)                             Cos it reminds me of my dad.
Things Can Only Get Better (Dream)       Reminds me of passing my driving test.
100 Miles (The Proclaimers)                      Makes me think of when me and my mam went to
Scotland about 12 years ago.
I Have a Dream (Abba)                           Reminds me of my friend who passed away who was
always watching Mama Mia when I visited her.
Moving on Up (M People)                      Makes me think of when I used to play pool for the
Masons Arms.
Take on Me (A-ha)                                 Takes me back to when I was 13 and had a pen pal,
through school, in Germany.
Crazy Frog (Axel F)                               One of my old managers used to play it at 4.30, on a
Friday, when we finished work.
Our House (Madness)                            Makes me think of when I was 18 and of the friends I
used to hang around with.
Book:
Bone Collector (Lincoln Rhymes)          I love the film and have read the book loads of times.
Luxury Item:
It would be ear plugs – so that I can get a good night's sleep without hearing all the weird noises.
---
Please Help to Keep From The Horse's Mouth Going with a Donation
---
ANOTHER FUN QUIZ FROM THE HORSE'S MOUTH
Questions:
(1)   Who played the leading role in the comedy 'Open All Hours'?
(2)   What is the official currency of Portugal?
(3)   What is the main element in diamonds?
(4)   Where is the Suez Canal?
(5)   Who invented the first X-Ray machine?
(6)   What is a 'gilet'?
(7)   Who was the first James Bond?
(8)   What nationality is the actress Nicole Kidman?
(9)   What is the fear of foreigners called?
(10) What is the official currency of Hong Kong?
(11) Where is Ecuador?
(12) What does LSD stand for?
(13) Who is credited with inventing the helicopter?
(14) What chromosomes does a male have?
(15) What is Manchester City's football stadium called?
(16) How old is an octogenarian?
(17) Who was the first US president?
(18) What is 7 15 pm on the 24 hour clock?
(19) Who said: "I think therefore I am"?
(20) What does the word corazon mean in Spanish?
Answers:
Ronnie Barker (2) Euro (3) carbon (4) Egypt (5) Williem Ronsten (6) sleeveless jacket resembling a waistcoat or blouse (7) Sean Connery (8) Australian but born in Hawaii (9) xenophobia (10) Hong Kong Dollar (11) South America (12) Lysergic acid diethylamide (13) Igor Sikorsky (14) one Y, one X (15) Etihad (16) between 80 and 89 years old (17) George Washington (18) 19:15 (19) Rene Descartes (20) heart
---
Editors Final Word: Thank you for taking the time to read this edition of our magazine. We hope you will feel inspired to send in something to be considered for publication to: deancharltonmag@gmail.com  Thanks, Dean.