FROM THE HORSE'S MOUTH
– December Edition 2015

Hello.
I hope you are well when you are reading this introduction. This is the final edition of my magazine for 2015 and I would like to take this opportunity to thank you for your support during this first year. I would also like to thank some individuals who have been a great help to me as I struggled to get this project off the ground – namely: Michael Conneely, my parents, Brenda Condoll, Rumbi Mapanga, Dzogden, Alison Jones, Michael Blackburn and Robert Williams and some other friends. Anyone can write in this magazine and you can send your articles, jokes, recipes, photos of original artwork etc. to deancharltonmag@gmail.com   I do hope you have a good Christmas and next year is a peaceful one for you.
---
MY NOT VERY SERIOUS STAR SIGNS
Scorpio 24 Oct – 22 Nov
Your luck is about to change and you can do no wrong at the moment. Try and start walking more if you want to be healthier and live longer. A marriage proposal may leave you dumbfounded.
Sagittarius 23 Nov – 21 Dec
Someone from a different culture will cross your path but treat them as an individual instead of just generalising. Think carefully before starting a new relationship.
Capricorn 22 Dec – 20 Jan
You may wonder if you're gay this month but don't be freaked out by this dilemma as it doesn't really matter either way. Start using ground coffee instead of instant.
Aquarius 21 Jan – 19 Feb
Try and support a worthwhile charity but don't let your generosity leave you short yourself. You really should eat more roughage and follow a more balanced diet.
Pisces 20 Feb – 20 Mar
This month is the right time to reach for the stars but make sure you have a back-up plan. An unexpected pregnancy may shock you but in time you will come to terms with it and even embrace it. Book an exotic holiday for next year.
Aries 21 Mar – 20 Apr
It is a good time to take up yoga if you're feeling stressed out with work. A farmer's wife may want you to fertilize more than her top field. Someone with a degree will reveal how stupid they really are.
Taurus 21 Apr – 21 May
A man from the clergy will try and convince you that he has all the answers. It is a good time to study a foreign language with a view to living abroad in the future.
Gemini 22 May – 21 Jun
False eyelashes may give your face the lift that it so badly needs. Someone from the past will surprise you by how much weight they have lost. Is it really better to be a tart than on your own?
Cancer 22 Jun – 23 Jul
A devious cow will try and milk your innocent kindness. It is a good time to take up rock climbing or cake decorating. A member of the royal family may even look in your direction.
Leo 24 Jul – 23 Aug
This month start drinking plenty of sparkling water instead of the junk you usually drink. Stop worrying about your weight as you look fine and you're alive!
Virgo 24 Aug – 23 Sep
You seem to be preoccupied about growing old but you are wasting your precious time thinking this way. A dwarf may impress you with the size of his ambition and a blind acquaintance may shock and annoy you by letting you down.
Libra 24 Sep – 23 Oct
It is a good time to go on a long train journey. You will realise this month that you have so much compared to some people, so do more than think about giving something to someone who is worse off than you.
---
Want to Support the Magazine Further, then please give generously below:
CHRISTMAS FROM A CHRISTIAN'S POINT OF VIEW
Written by Rumbi Mapanga
Isaiah 9:6-7 (Msg)
For a child has been born—for us!  The gift of a son—for us! He'll take over the running of the world. His names will be: Amazing Counsellor, Strong God, Eternal Father, and Prince of Wholeness. His ruling authority will grow, and there'll be no limits to the wholeness he brings. He'll rule from the historic David throne over that promised kingdom. He'll put that kingdom on a firm footing and keep it going with fair dealing and right living, beginning now and lasting always. The zeal of God-of-the-Angel-Armies will do                                                                          all this. 
To most people Christmas is a day when they don't go to work and can over eat, give extravagant gifts and show an act of kindness to their neighbours – but without really understanding why they are celebrating.
For a Christian, Christmas is a time when the love, mercy and grace of God towards the world at large and his unmerited favour which he bestowed upon the world is celebrated. This is a continual thing in the life of a Christian which is only more highlighted on Christmas day as it was the day which was chosen to celebrate the birth of Jesus, God's only begotten son.  To fully understand why Christians give glory to God every time for the birth of Jesus you will have to first recognise God 's original plan for mankind and how it was sabotaged by the devil in the form of a serpent who lied to the first man Adam and Eve, therefore introducing sin into the world.
When God created man He wanted him to have dominion over the whole world and everything in it as is indicated in Genesis 1:26
And God said; Let us make man in our image, after our likeness: and let them have dominion over the fish of the sea, and over the fowl of the air, and over the cattle, and over all the earth, and over every creeping thing that creepeth upon the earth.
His intention was for man to function to his full capacity totally in control of his environment just as he functioned. Before Adam and Eve sinned we see him performing exactly just like God. Adam is given the authority over everything on earth and he acted accordingly without questioning or doubting what God had said. He was like a little child who trusts his father unconditionally believing that whatever he does or says will not cause him harm. In other words, man was naked and unashamed before God and could commune and have fellowship with God.
But all this was destroyed by one act of disobedience when the serpent lied to Adam and Eve and caused them to eat from the tree of life. This act of disobedience caused man to be separated from God and because God could not go back on His word and take over dominion from man, He could not rescue man from his sin without the redemption plan. He needed a man on earth who was without sin or blemish to have the government on his shoulder – in other words someone who had dominion to take over the running of the earth.
The birth of Jesus was God causing the redemption plan to come to pass so that man could be reconciled again to Himself. God had to send His son, to lower himself and come down on earth born of a virgin woman so that He could be both a full man and God at the same time.  His birth brought back hope, prosperity and peace to the world which was condemned to sin.
As a Christian, I celebrate Christmas remembering that it due to God's unmerited favour which I don't deserve. He decided to let His son be born of a woman and come to walk and live as a mere human on this earth so that through Him I now can have access to the father, not because of what I can do by myself but because of his love, mercy and grace towards me.
​
Christmas for me is now not just a holiday on the 25th of December but it is the inner knowledge that because God loves me I have the same dominion to live this life as Christ lived on this earth. I am now fully persuaded that sin has no hold on me, yes trouble and tribulation may come while I am on the way, but Christ has become an anchor to my soul. His grace, mercy and love are sufficient to make me whole. I celebrate the King of kings and the Lord of lords each and every moment I remember his love towards me.
---
'ONE KILLER AT A TIME'Written by Mandi Solk
Every time I say this prayer
Transforms one killer into one who cares
And STOPS whatever harm they're doing
And saves another life from ruin.
I thank you Father with every atom of my Being
That a violator now 'awakens' with God-like seeing
So all they suddenly want to do
Is be loving – and totally transform into
A harmless Soul who longs to heal
And truly cares how other's feel
Ceasing their blind and violent ways
And serving God his remaining days
And truly getting that God is LOVE
And not some cruel tyrant from above
Right NOW they change the way they behave
By spending every moment they can to save
All the victims of their cruel regime
And stop the carnage – themselves redeem!
And do everything they can to put right
All the devastation they caused in their fight
Right this moment they let go and FREE
All people they've been torturing with their crazed ideology
Thank God! Now sanity's restored anew!
And replaced their warped point of view
And every time I say this prayer
Transforms one killer into one who cares
And STOPS whatever harm they're doing
And saves another life from ruin.
Then you say:
"Already done! Already done! ALREADY DONE!"
---
INTERVIEW WITH DR. ALWEENA AWAN
Can you tell me a bit about yourself? Initially, I trained to be a P.E. teacher in England and that's why I'm so interested in physical literacy and movement. Unfortunately I broke my neck and back in a car accident and therefore couldn't teach P.E. anymore.
I then went to teach in a primary school and noticed that there were some children struggling to learn and socialise who had things like challenging behaviour. I did a lot of PE with them and always found that they read very well in my class.
After 23 years of teaching I ended up doing a P.H.D. on movement and sound therapy to see if the PE was having an effect on their learning. After 15 years of pain, I had a kinesiology session that reduced my pain by about 70%. Consequently, at the same time as I was doing my P.H.D., I started to learn kinesiology and my son was diagnosed as borderline Attention Deficit – so what I was learning fitted in with helping him and I was able to use sound therapy and movement to integrate his reflexes. My research showed that one of the underlying causes preventing children assessing information was primitive reflexes not being integrated and poor auditory processing. These were the underlying issues as to why the children were not able to access the education. So once I had learnt all about this, I started running my own centre (the Child Centre) in Keighley, in the north of England.
How long have you been running your centre? Since 2004 when I set up and started working with individual children using kinesiology and neuro-organisational technique, movement and sound therapy. The kinesiology part comes from chiropractic background and is a way of assessing information in the body by muscle testing.
How do you test muscles? By seeing whether a muscle is organised or disorganised – it's a physical test.
Can you tell me a bit about yourself like where you did your P.H.D.?
In Liverpool, but I did it all in a school in Dewsbury where I looked into movement and sound therapy. I found movement helped the children to learn and sound therapy helped them to read much better.
Are you married? Yes and I have three children.
Were you born in England? I was born in Kenya.
How did you come to be in England? Originally, my grandparents were taken over to Kenya from Pakistan to work on the railways. In 1969, there were problems in Kenya but because the British had taken over, we had British passports and came to England when I was nine.
You also do something with crystals don't you? Yes, I have a crystal bed so I offer crystal healing with colour and crystals.
What kind of people come to you? People from all backgrounds – both adults and children. Children come with problems like Autism, Dyslexia etc. and I also have some children with Bi-Polar, emotional problems and learning problems. I also work with adults as primitive reflex problems are always there and need treating at any age.
Do you still work in schools? Yes, I train teachers to use the movement programme in order to help children learn better. I also lecture at Leeds Beckett University part- time on Physical literacy and its importance to literacy.
Do you want to add anything else to this interview?
Yes, there are lots of children who are labelled as autistic, with Asperger's and Dyslexia etc. The problem is that no-one's really looking at primitive reflexes and how they are affected by them. They are hypersensitive to light, sound, taste, touch, heat and are therefore always in a fight or flight mode and as anything can trigger an emotional outburst, this can affect their emotional behaviour and consequently they are distracted and can't focus on one thing.
Do you try to de-sensitize them? I use techniques to integrate their reflexes which cause the problems – in one or two sessions, or I can give exercises for parents to do with their children. I'm also training therapists and teachers in Ireland and England the Child Centre Method to integrate the reflexes.
What makes you realise that there is a problem with a child? Children are brought to me with things like: bedwetting, sleeping problems or behavioural or emotional issues etc. I then do a full scientific assessment to determine what the underlying problems are and then use different techniques and modalities to help them . For example poor balance and lack of gravitational security can affect reading. Gravitational security i.e. how you control your body in the environment can affect self-esteem and confidence. With poor balance you will always be in a fight or flight mode. So sometimes if you sort this out as well as the reflexes and auditory processing a child's label can be removed.
If people are interested in your work, how can they contact you?
Contact me via alweena1@aol.co.uk or call 01535275851 or 07751529731 or visit the websitewww.childcentre.net 
---
NOW LET'S HEAR FROM KITTY LYNN
Hello, my name is Kitty Lynn and I live in Halifax, England and have known Dean for several years.
I was brought up in an old country inn in Barkisland, W Yorkshire which was built in 1642 – the inn was called the Griffin Inn and it is still there today.
It was a good life full with people and local characters with full Yorkshire dialects which I didn't always understand. We lived there for forty years and my parents worked very hard and ran a successful business. Later in my teenage years, along with my brother and sister, we were recruited to help and we did waiter service.
The pub was divided into separate rooms: the tap room, the best room and the snug which has the date imprinted on the fireplace – 1642. Later when I was twenty, the pub was modernised to some extent and a bar was fitted and had fitted seating in the rooms.
My mum loved antiques and very fittingly the inn was full of them. I have some lovely photographs of my parents' retirement party thirty years ago and the inn looked at its best full of lovely people from Halifax, Huddersfield and the local village.
In those days, eight pints a night was the norm for a man and spirits and soft drinks were consumed by the ladies – there was no drink-driving then as everything flourished. I can remember cigarettes being eleven pence a packet and really everyone seemed to smoke.
These days with all the legislation on drinking and smoking, the inn has to rely on serving food in order to survive. We served pies and mushy peas and beef sandwiches of which we served a lot.
​
I have very fond of my years at the Griffin Inn and the people who came in. My parents won the best beer title – my father was very proud of this fact.
I go back occasionally there these days as my son lives near the Griffin Inn and I hope it continues to survive for many more years.
---
MY TWELVE DAYS OF CHRISTMAS
Written by Mr E R Colthorpe of Slough.
​
My Twelve Days of Christmas.
On the first day of Christmas,
my true love said to me
"I'm glad we bought fresh turkey,
and a proper Christmas tree".
On the second day of Christmas
much laughter could be heard
As we tucked into our turkey,
a most delicious bird.
On the third day
we entertained the people from next door
The turkey tasted just as good,
as it had the day before.
Day four, relations came to stay;
poor gran is looking old
We finished up the Christmas pud,
and ate the turkey cold.
On the fifth day of Christmas,
outside the snowflakes flurried
But we were nice and warm inside,
for we had our turkey curried.
On the sixth day, I must admit,
the Christmas spirit died
The children fought and bickered,
we ate the turkey rissoles fried.
On the seventh day of Christmas
my true love he did wince
When he sat down at the table
and was offered turkey mince.
Day eight and nerves were getting frayed;
the dog had run for shelter
I served up turkey pancakes
with a glass of Alka Seltzer.
On day nine our cat left home,
by lunch time dad was blotto
He said he had to have a drink
to face turkey risotto.
By the tenth day, the booze had gone
(except our home made brew)
As if that wasn't bad enough,
we suffered turkey stew.
On the eleventh day of Christmas,
the Christmas tree was moulting
The mince pies were as hard as rock
and the turkey was revolting.
On the twelfth day.
My true love had a smile upon his lips
the guests had gone, the turkey too,
and we dined on fish and chips.
---
MARIA BIBI TALKS ABOUT THE HOMELESS CHARITY SMARTMOVE
Maria, can you tell me what Smartmove is about? SmartMove is a homeless charity. We support people who are homeless or who are being threatened with homelessness, and we also support people who are already in an accommodation but are struggling to maintain their tenancy which could be for a number of reasons such as: learning disability, mental health or issues around domestic violence. We help people find a place to live through social housing or through the private route. We also provide bonds of up to £350 for single people and £500 for families to help secure tenancies for the vulnerable.
Does the bond belong to SmartMove? It is a Written Guarantee Bond that SmartMove issues at the sign-up of a tenancy, this secures the tenancy for the client and also is a reassurance for the landlord, for example in instances whereby the landlord maybe left with rent arrears or repairs due to a breach of tenancy.
​
Where do you operate? We work in the Calderdale area. We work with anyone who is over 18 and who is vulnerable in some way and needs housing support to help manage their tenancy.
Do you help people move into the Calderdale area? We only work with people who are in the Calderdale area – they may have a 'care-of' address in Calderdale and be living in Calderdale or living around different areas outside Calderdale because of homelessness and what we call 'sofa-surfing'.
How else do you support people? We support people with re-housing, benefit applications, starter packs, furniture, budgeting and setting up things like payment plans. A client could have other support needs around mental health problems or learning difficulties or suffer from domestic violence, or they may just have had 'bad luck' and in these cases we will work closely with other agencies to ensure additional support is put in place for them to manage their lives better.
What other things does the charity offer? We have a drop-in service three times a week: Monday 2pm – 4:30pm, Wednesday and Friday 10am – 12:30pm.  We also have an outreach service in Todmorden.  As we are a charity we do a lot of our own fundraising, and hold fundraising events throughout the year to help pay for things like a bed or bedding for people who have nothing. We also have a team of volunteers who help out with various things.  SmartMove also has an Adult learning Programme to support people with basic life skills, social isolation, and education and getting into employment.  Generally, we offer a holistic support service. We work closely with schools around Calderdale, who have been very generous and kindly made 'harvest donations' (food, towels, bedding etc) throughout the years and continue to do so.
So do you also prepare people for the working world? Yes, we support people around employment; we hold work club sessions which support people with CVs, job applications, interview preparation.
What is your specific role in SmartMove? I'm a Housing Support Worker and I support people with their housing issues.
Who funds SmartMove? We get funding from the Council's Health and Social Care, grant applications, fundraising events, public donations and we also get support from individuals.
​
If people want to contact SmartMove and/or maybe make a donation, how can they do this? They can do this via Local Giving (link below), or call us on 01422 361515.
Here is our local giving page: http://localgiving.com/charity/calderdalesmartmove
---
For CV and Resume Writing skills please click here
MORE RECIPES FROM JUNE CHARLTONCauliflower Cheese
Ingredients:             1 cauliflower cut into small pieces
Baked potato (put aside)
White or wholemeal sauce
1lb cheese
2 oz of melted margarine
2 oz of flour
Method:                  Rub flour and melted margarine together and put onto heat in a pan.
Add milk and boil one pint of milk very slowly, return to heat until it
thickens. Add ½ lb grated cheese and stir until thick.
Cook the cauliflower and put into a casserole dish. Pour remaining
cheese on top and put in oven with baked potatoes. Add onions as
extra if required.
Cheese Straws 
Ingredients:              2 oz of flour
3 oz grated cheese
1 level tablespoon of baking powder
2 oz of butter or margarine
Method:                    Put flour, cheese and baking powder into a bowl. Cut butter into
cubes and rub into the flour. Separate egg yolk and add to the
mixture mixing it with a spoon until it is dough.
Shape dough and cut into sticks. Bake at 425 degrees for about 12
minutes.
Chicken and Rice
Ingredients:                Cooked small chicken
½ lb mushrooms
Small tin of peas
Stock made up to 1 pint
Quick boil rice
Method:                      Add 1 cup of rice to 3 cups of water and add a bit of salt and pepper.
Cook in a pan. Arrange rice round the plate and put chicken and
mushrooms in the middle. Serve with green peas.
---
MY THOUGHTS ABOUT CHRISTMAS
Written by Shaun Wilson
Giving:                  to family and people who have served us all year.
Receiving:             nice to be given things especially when a child.
Excess:                chance for people to eat and drink to excess without worrying or feeling
guilty – a blowout!
Occasion:             time when people go to church e.g. midnight mass – boosts churches'
coffers.
Economy:             many shops depend on it for survival.
Break:                  time to have a rest and be with family.
Hassle:                 pressure to buy presents, a lot of work for working women before and after.
Expense:              can be very expensive time for adults – people can get in debt.
Jesus:                  symbolic marking of the birth of Jesus – really a pagan festival.
Children:               magic time for young people – maybe worth it for this alone?
Commercialism:    to some Christmas has drowned in a sea of commercialism never to
resurface.
​
Parties and fun:     think about past and present whilst enjoying the moment.
In conclusion, I think Christmas is a time for giving and forgiving and for getting and forgetting wrongs done to us.
---
AUTUMNBy Brenda Condoll
Autumn has just begun and the clocks will soon go back and the days will soon get darker earlier in the evening
Soon it will be colder and we will have to wrap up and keep warm as winter draws nearer and nearer
We will have to stock up on groceries and fuel as winter closes in – and keep active and warm until spring comes once more and then the warmth of the summer sun will hopefully return
---
CHRISTMAS TIME
By Brenda Condoll
Christmas comes every year
It is a time when everyone prepares for the big day
Midnight Mass to attend – turkey roasting in the oven
With parsnips, potatoes, Brussels sprouts and carrots on the cooker
There's wine or sherry and Christmas cake
Mince pies and Christmas pudding with rum or brandy sauce
We sometimes look forward to having a white Christmas
Presents to open afterwards
It will be a lovely day to remember
---
MY TREEBy Mary Pate 
As I look out of my window
A lonely tree I see
It sways and sways
And I feel it seems to
Talk to me, I saw it when it
Had a lovely rich green leaf and now
It's turned to gold it tells me that
Autumn's here that's why it has turned cold
And soon the leaves will fall
Then my tree will say I'll be back again
Next year to talk to you again
---
LETTERS PAGE
​ Dear Editor
I am fed up of people putting luggage on a second seat on a train or bus when clearly they have only paid for one seat – and happily let people stand on the crowded vehicle.
Simon Wright, Hartlepool
Dear Editor
Does anyone else think that lottery scratch cards are a rip-off? I have bought about ten of the same card and not won a thing!
Paul Smith, Hebden Bridge
Dear Editor
I am writing to complain about electrified busking which completely drowns out everything else within a 50 metres radius. Why can't the authorities do something about this anti-social behaviour – busking is arguably just a more sophisticated form of begging.
Sarah Fowles, Norwich
Dear Editor
Would it not be a better world without any religions? So much trouble is caused by religion. I think we would all be better off if we followed a strong and reasoned moral code rather than believing in something that cannot be proved. I also think any God would be bemused by people following man-made religions.
Stuart Bottomley, Manchester
Dear Editor
I think that it is good that Britain has accepted refugees, but how do we know that we are not
letting in terrorists, murderers and criminals as well?
Dear Editor
People talk about the minimum wage being a good thing and it's certainly good when poorer people get a few more crumbs from rich people's table. Do you really think David Cameron or George Osborne would ever work for the minimum wage? I think not.
Alison Draper, Leeds
Dear Editor
I agree with a past contributor who questioned whether it is a good thing people follow fashion even if it involves exploiting people in the third world. Does anyone else think we should we should buy with a conscience instead of being fashion sheep?
Dear Editor
Two things that constantly irritate me are: rude people who ignore you when you greet them and people who are constantly talking on their mobile phones whilst ignoring 'real' people around them.
Steven England, Pontefract
Dear Editor
I am writing to moan about how all the British energy companies are now owned by foreign companies. I think that the people who have sold off what is not theirs to sell just want to make a quick buck with no thought about the future of the country. Is there really any point in being patriotic?
Tony Bradshaw, Wales
---
A CHAT WITH MANDI SOLK ABOUT THE ASSEMBLAGE POINT
Mandi, can you tell me a bit about yourself? I'm originally from Leeds. I lived in Hebden Bridge for eighteen years and then I moved to Huddersfield. I do a variety of things which include teaching about being happy and living life 'as it is'. I also do 'Body-Tuning' which is healing with sound, plus various other practices, all of which can be found on my website: www.seeingthingsforyou.com
What would you like to talk about today? I'm really passionate about The Assemblage Point technique. I'm an Assemblage Point practitioner, which is concerned with absolute transformation of mind, body, heart and spirit in 'one fell swoop' through the adjustment of The Assemblage Point and putting it back into alignment with Source, (or which other term is preferred, such as: God, Divine-Spirit, or simply 'one's pure nature'.) Correct Alignment with Source causes huge benefit on all levels of being; although many people have still not heard about it, as very few of us are trained to deliver it – in fact, just three of us in the UK! And only since 2004.
What is the Assemblage Point? The Assemblage Point (or 'AP') is the point in the body where the life-force assembles in embryo, then, as we grow up, it has its position in the naval and as we mature, it rises to the centre of the chest, it's optimum position, where it should reside. 'Life' flows in through this point, in the centre of the chest, and out through the back in a continuous circulating stream of energy which forms an egg-shaped pattern around the body.
Who proved the existence of the Assemblage Point? The discovery and the technique of shifting the Assemblage Point originally came out of the Native American and Shamanist traditions, but there was not enough real proof or knowledge to make practical use of it. Jon Whale P.H.D., an electronics engineer producing medical equipment, actually discovered the definite existence of the Assemblage Point after having been fascinated by its possibilities for years. He applied his work to rigorous tests and experimentation, eventually working in a clinical environment with a British physicist and a team of British doctors… The biggest finding was that the 'Assemblage Point' can shift, and depending WHERE it shifts to, can create various unwanted conditions in people.
Who can benefit from a correctly positioned Assemblage Point? Basically, just about everyone on the planet will have a shifted Assemblage Point – this occurs through life traumas, such as: abuse of any kind of (to the mind or body) grief, loss, shock, accidents or operations, depression – the list is endless. Also, if the Assemblage Point has moved, a person is operating at only half their quota of energy. This creates emotional unhappiness and a sensation of 'never having felt quite right', as many people report.
For instance: if the 'AP' has moved from its home in the centre of the chest and up towards a top right position, stress, and anxiety or even panic attacks can be experienced. If someone has experimented with heavy drugs to a very large degree, even if it was years ago, but has never felt the same since, this would be a case of the 'AP' moving to the top right position.
Or, someone who experiences a lot of anger, rage, or exhaustion and M.E etc. can be due to a 'low right' position.  Lack of confidence and low self-esteem can definitely be caused by a misplaced Assemblage Point. The good news is that the Assemblage Point, can be re-positioned by a qualified practitioner, and once it's been adjusted back to centre, it generally stays put, (although a regular 2-3 monthly check in the 1st year is advisable, while it is stabilizing.) THIS IS A TRULY LIFE-CHANGING TREATMENT. It is also relatively new, therefore still largely unknown, since it was so recently clinically discovered. (However wise men, Shaman sages, American Indians and the Carlos Castaneda books have been writing about the existence of the Assemblage Point for hundreds of years!) THE BENEFITS are as varied as there are individuals.
However, there are some results which just about everybody can expect. You will simply feel centred and have an increasing sense of WELL-BEING– because you will have been centred, by having your AP re-positioned. To live a Centred life is to live life with considerably more ease. Most people are un-centred – so they are always too something e.g. too angry ,too anxious, too much in their head and thinking too hard, too easily offended, too tired , too afraid what people will think, too shy, too vulnerable, too fearful or worried, too depressed etc. etc. etc.
After your Assemblage Point has been correctly placed, one can still feel all of the above from time to time, but far more mildly – and the negative feelings do not hang around for nearly as long, and there is far quicker recovery. The Assemblage Point draws the nature back to the centre – and then a much greater peace is felt. Having treated hundreds of people since my training, I have had the privilege to witness a great number of life-transforming results. Rage and excessive angry outbursts, fear and anxiety, panic attacks, various addictions, low self-esteem – to name but a few conditions, have become a thing of the past for a great many sufferers.
For the majority of people coming to me for an Assemblage Point Shift, they often tell me beforehand, that they don't feel ' quite right', 'off kilter' – they 'don't fit in', are 'sad a lot of the time', 'like something's missing', and so on. After they have the treatment, it's often remarked: "I felt like I had the carpet pulled from me a long time ago, and now it feels like it's been 'put back' " or "it felt like a piece of the jig-saw was missing and now it feels like it's been put back', or "I felt like Humpty-Dumpty that fell off the wall into a hundred pieces and now I feel like I've been put back together again – all in one piece" etc.
So it's very common to feel that something's been put right. The Assemblage Point is a unique, scientifically proved and permanent cure for all prolonged forms of stress, anxiety and panic attacks; also grief, resentment, anger, depression, low self-esteem and confidence issues, in fact for the permanent relief of all habitual and long-lasting negative states of mind.
Prolonged negative emotions are caused by lack of spiritual, mental and emotional balance. This is completely rectified by having the epicentre of our energy-field re-aligned in the centre, where it should always reside. The benefits of a properly aligned Assemblage Point are huge and limitless, but to put it simply, it brings PEACE at last and 'stills troubled waters' forever. A far greater calm, confidence and assertiveness is felt which increases in depth throughout the lifetime.
Would you describe The Assemblage Point as a therapy?  No, it's not a therapy, it's a technique. And if clients commit to coming just a few times in the first year for appointments until the AP has stabilised in the centre, then it is a permanent cure. If you are not properly aligned with your Life-Source, then this technique corrects it. When your Assemblage Point is positioned correctly, you're in sync with God, Source, and Own Nature – whatever you want to call it. When this has been achieved, other therapies like Reiki, reflexology and all others will become far more effective and long-lasting.
What can people expect when they come to an appointment?  The appointment lasts approx. two hours and begins with a consultation and a chat together about the person's life, after which I proceed to look for their Assemblage Point, which I have to feel for on both the Torso area and above the upper chest area, and also on the back. Then I deliver what is called ' the Shamanic blow' on the back 3 times, in the centre area just below the shoulder blades, whilst holding a very large crystal wand at the front of the chest where we want the assemblage point or points to move to. This is because when the blows to the back are delivered in a certain way, whilst the client is holding his breath, this releases the Assemblage Point (or points) from where they are currently residing, the wand, over a period of time afterwards, draws the energy of the assemblage points into the centre where the wand is being held. This centres the Assemblage Point perfectly.
So do people see you more than once? Yes, because the first alignment only lasts 10 to 12 days, so then the next appointment is made for two weeks after the 1st, then the 3rd is a month's time and then in three months, and finally once or twice a year, just to ensure it is always in alignment.
How can people contact you? At: www.seeingthingsforyou.com; or by emailing me at: mandi.solk@sky.com or by phone: 07881665909
---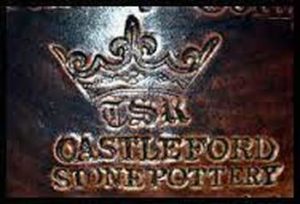 WHEN I WAS A CHILD DOWN THE POTTERIES IN CASTLEFORD, W YORKSHIRE, ENGLAND
Written by June Charlton
We didn't have much money when I was young because my dad liked to go to pubs and get drunk. When I got into my teens and was working and earning a wage, things started to change. I always tipped my wage up and got pocket money from my mam. I used to get very angry when I'd been working all day and come home to see my dad drunk – one day I came home from work to find my dad drunk again and was so angry that I got my dinner that I was just about to eat and threw it over him; he just said: "why did you do that, I've got my new suit on".
There were days and weeks when my dad was teetotal and never touched a drink, but it only took one of his mates to get him to go out. When he was sober he was a really nice person, but when he'd had too much to drink, he used to be always accusing my mam of seeing other men when, in reality, she'd never been out of the door. But me and my sisters knew how to handle him and got him settled down.
As I've already said my dad could go without a drink for weeks; he used to go to Wales and come back with loads of money that he had earned. He dealt in metal and scrap so made a lot of money and used to spread £1 and 10 shilling notes on the table – in our family, it was feast or famine.
I thought my mam was a hero for putting up with his drinking, but she finally got fed up of it and, after many years, told him to get out though he still came back as she used to leave the door open for him so that he had food to eat. She was a very kind person but too soft for her own good; she told him to go, but she knew he was coming in on a night. In those days, people often left their doors unlocked unlike today when people are afraid to leave their doors unlocked.
What I liked about living down the potteries was that it was near the town. Where I lived there was Fryer's shop, Sez Bowings fish shop, Miss Marshall's chemist and also a newsagents owned by Mrs Tolly and then later on, her daughter Margaret. There was a fish shop called Sykes which did the best fish and chips around. There were two potteries: Clokies and Hartley's which supplied all the pots, cups and saucers, basins and much more. At the end of the working day, they used to throw out all the rejects and us kids used to go and get some. I loved living down the potteries as there was so much to see and do.
I used to love going to the welfare where there were swings and roundabouts and different things to ride on. I lived just across from the Eagle pub and used to love to watch them all coming out on a Saturday night.
As I got older, I loved going to the fairground when it came to Castleford and also to the Kiosk dance every Monday and Saturday night; also I used to go to Pontefract on a Friday night to the Embassy Dance Hall. I really enjoyed my teenage years.
My grandma used to go to a pub called The Dog and Gun which was just up from Raglan pub and also a pub called The Dog and Mutton. I liked going to The Jug and Bottle Hole, as it was called, where my grandma bought me lemonade.
I also remember that I used to go and stand looking through the window at the Bateson's bakery, watching the tarts being cut out and coming down a conveyor belt. We got the reject tarts which were out of shape.
​
There was a wood yard called Terry's Wood Yard where you could buy cuts of wood. Then there was Lumbs' Glass Factory where you could also buy things.
I worked at Bellamys in the liquorice department which I enjoyed and that was down Wheldon Lane until it was closed down and we moved to Mackintosh's Chocolate factory which was situated in Queen Street, Wheldon Lane. THEY WERE GOOD TIMES.
---
Astrology Prediction for December 2015 by Michael Conneely The Planets movement through the Heavens in December 2015 is as follows:
Sun moves from 8 deg Sagittarius to 9 deg Capricorn
Mercury moved from 15 deg Sagittarius to 29 deg Capricorn
Venus moves from 25 deg Libra to 2 deg Sagittarius
Mars moves from 10 deg Libra to 28 deg Libra
Saturn moves from 7 to 11 deg Sagittarius to
Uranus is Retrograde occupying 16 deg Aries
Neptune occupies 7 deg Pisces
Pluto moves from 14 to 15 deg Capricorn
Rahu (North Node) is Retrograde and moves from 28 to 24 deg Virgo
Chiron moves from 17 to 18 deg Pisces
Moon Phases: 
The New Moon is on 11th December at 10.29 am in UK at 19 deg Sagittarius
The Full Moon is on 25.12.2015 at 11.11 am in UK at 3 deg Cancer.
Winter Solstice:
22.12.2015 at 04.48 hrs am. The Sun enters Capricorn. The shortest day. The death of the old Sun; the birth of the new Sun.
December 2016 is a challenging time for people with planets in Virgo.
Towards the end of December, Moon is at 26 Virgo, Rahu (North Node) is at 24 Virgo and Jupiter is at 23 Virgo. This means that we will all need to watch the purity of our minds, consciousness and our spiritual path. Rahu the North Node is an obsessional and driven energy that can be associated with compulsion, darkness or mass movements, and it can tend to sully the purity of Jupiter, thus taking our minds down dark pathways unless we are careful and take steps to keep our mind stable. This tendency gets worse over coming months and last until August 2016.
To make matters worse for our Minds, Mercury in Capricorn moves into a square aspect with Mars in Libra by the end of the month producing mental tension, irritation and impatience. Something to be prepared for and to take calming steps.
People with planets in the middle of Pisces or the middle of Virgo may well find themselves in situations where they can make healing progress, if they look at situations the right way.
Mars moves through Libra in an angry, irritable opposition to Uranus in Aries all month, worst tension is mid month, and to make things even potentially violent in Libra, Aries and Capricorn, Uranus is square Pluto all month.
In fact there is a higher possibility that can be found out of this energy. This is the last throes of the long-running Uranus-Pluto square (running on and off through seven peaks since 2012). Uranus is the awakener and the Liberator. With Uranus in Aries, people with planets in Aries and Libra have been pushed to reinvent themselves and face sudden changes. They need the courage to accept their old selves don't fit any more and make the needed change or face unpleasant consequences. With Pluto in Capricorn, Capricorns are breaking out of their traditional caution and are being offered pretty heavy duty transformation.
To varying levels all of us may feel edgy, jittery, or impatient, and you likely are picking up on these looming shifts you need to achieve. Uranus frees us from old baggage and the dead husks of what we no longer want. Pluto empowers us to make our own choices and live by our souls' desires and needs.
See details of Michael Conneely's Astrology Readings – And Christmas and New Year Special Offers: www.starwheelastrology.com
​See details of Michael Conneely's worldwide Astrology Courses in Western and Vedic Astrology – including four worldwide webinars to support your learning each week:
​Level 1 Western Astrology Course: www.enlightenedastrologycourse.com
Webinar: Every Saturday at 17.00 hrs UK time. Starts Saturday 6th February 2016
Level 1 Vedic Astrology Course: www.mastervedicastrology.com
Webinar: Every Saturday at 19.30 hrs UK time. Starts Saturday 6th February 2016
Level 2 Vedic Astrology Course: www.nakshatrasadvancedcourse.com
Webinar: Every Thursday 19.00 hrs UK time Starts Thursday 4th February 2016
Level 3 Vedic Astrology Course: www.advancedvedicastrologycourse.com
Webinar: Every Wednesday 21.30 hrs UK time. Starts Wednesday 3rd February 2016