FROM THE HORSE'S MOUTH
 – December 2016 edition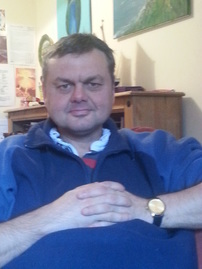 Hello.
I hope you are okay. Here is the 24th edition of the magazine so I'm pleased. Many people have contributed to various past editions but in particular I would like to thank the following people: Michael Blackburn, Rumbi Mapanga, Robert Williams, Brenda Condoll and my mother June Charlton. Anyone can write in this magazine and you should send your contributions to us at: deancharltonmag@gmail.com Thanks, Dean. 
Please note that our current short story and poetry competition is running until midnight of the last day of this year. Here are the details:
Short Story (in English, up to 5,000 words) – prizes of £100, £50 and £25.
Poetry – one prize of £50 (sponsored by Brenda Condoll).
More details on this page www.deancharltonmag.com/writingcompetition
​
All winning entries will appear in an edition of this magazine.
---
MY NOT VERY SERIOUS STARS
 Scorpio 24 Oct – 22 Nov
A very fat man may prove to be a very good addition to your circle of friends. Someone with money may try to buy your friendship but don't sell out. Give a stranger the benefit of the doubt as this may pay dividends.
Sagittarius 23 Nov – 21 Dec
You may suffer poor physical health this month but don't let it dampen your high spirits. A man in a dress may try to deceive you but trust your instincts. Give a bit of money to a cause you perceive to be a good one. Let down a suitor gently.
Capricorn 22 Dec – 20 Jan
Don't go to a social function looking like mutton dressed as lamb – you are nowhere near twenty-one now and everyone can see that! Be nice to someone who has been badly hurt as you never know when you will need a shoulder to cry on. Your chocolate diet is doing you no good at all.
Aquarius 21 Jan – 19 Feb
Try and not eat all your chocolate bars at once as you are already fat enough. A good job opportunity will emerge in the second week of the month. Think about growing a moustache and having your hair permed. Consider taking any job if you are out of work.
Pisces 20 Feb – 20 Mar
You may be inspired to take up jogging this month. The diet you are following will make you very irritable so be careful what you say as you may regret it at a later date. Why not treat yourself to a full-body massage or liposuction? Wear less make-up as you don't need it.
Aries 21 Mar – 20 Apr
A tree may fall on you in the near future so be careful where you go for walks. Someone with dandruff may impress you with a business idea so be receptive. A person on the street may genuinely need your help so don't just pass them by. Buy a nice present for someone who has helped you out this year.
Taurus 21 Apr – 21 May
Diabetes may run in your family so be careful what you eat even if you have a sweet tooth. You may be asked to go to a fancy dress party, and if so, choose your costume carefully. It may be a good time to have laser treatment if you are fed up of wearing ugly spectacles.
Gemini 22 May – 21 Jun 
An unexpected meeting with a nun may put you on a new spiritual path. It is a good time to take up boxing and learn to knock someone senseless. Consider getting an allotment to be nearer to nature. Someone who you have fallen out with really needs your help.
Cancer 22 Jun – 23 Jul
A hairdresser with one hand may give you an excellent cut and dry job. A train journey may lead to you possibly meeting the love of your life – but do take time to make sure they are not already married. A holiday to get away from all the Christmas stuff would be a good idea.
Leo 24 Jul – 23 Aug
Consider having your teeth removed and replaced by some good, modern false ones. Don't listen to the health freaks who tell you what you must eat – moderation is always the key to good mental and physical health. Be careful what you wish for in your Christmas stocking.
Virgo 24 Aug – 23 Sep
A phobia you have had for years needs overcoming if you are to take your career to the next level. A poor musician may strike a chord with you, but although he is very talented, he will only become a financial liability. Get plenty of mince pies down your neck.
Libra 24 Sep – 23 Oct
​
A Welsh lady may breath fire into your latest project but don't let her take it over. Make sure you're in good physical shape to take advantage of a new opportunity. Are you aware that your breath still reeks?
---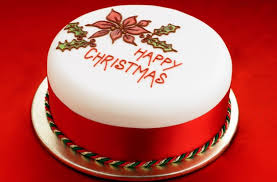 A SPECIAL CHRISTMAS CAKE RECIPE
Ingredients:                 225 grams margarine
225 grams Demerara sugar
4 fresh eggs
300 grams of plain flour
225 grams sultanas
450 grams currants
60 grams mixed peel
60 grams ground almonds
¼ teaspoon all spice
¼ teaspoon of carb of soda
¼ teaspoon of baking powder
Pinch of ginger
Method:                        Mix ground almonds, all spice, ginger, carb soda and baking
powder together in a plastic bag. Beat margarine and Demerara
sugar to a cream and sieve plain flour, mixing in slowly.
Mix in contents of the bag, mix, then add peel, mix in, then eggs
and stir well. Finally add fruit and stir thoroughly.
Line cake tin with grease proof paper. Put in the mixture, and bake
in a medium oven. Test with skewer or knitting needle, nothing
should stick to it when it is done.
---
MY CHILDHOOD IN THE FIFTIES AND SIXTIES
Written by Ruth Minich
I was born in my grandparents' home in Heckmondwike on a hot June morning in 1955, my Grandpa set the chimney on fire – lighting a fire to produce the hot water everyone says is needed. The firemen were mainly his old pals from fire watching during the war so they all stopped and had a good chat.I arrived a 9lb breech bum first – the midwife was ready to walk out when the doctor wanted to cut, she had delivered over a thousand babies without ever having to stitch a mother, she didn't cut and we both survived intact.My childhood was spent during the 50's and 60's in Dewsbury Moor – quite a rough and ready part of Dewsbury. I was one of the posh kids whose parents could afford carpets, light shades and drank pop from glasses not jam jars.  I spent my time wandering the streets, fields and moors from Batley to Mirfield – swinging on pulleys in an abandoned mill and jumping on the bales, sliding down hills on cardboard and corrugated iron (once a tin bath), climbing trees or anything there to be climbed, collecting frogspawn from the mill dam – ordinary pastimes to us – but children aren't able to do such things now.Our mums would send us off for the day with jam butties and a bottle of liquorice water – a stick of hard liquorice steeped in water overnight, bottles of squash were quite new and for the more well to do.  If our mums needed us, they would just yell – my mum didn't have a particularly loud voice so our neighbour Beryl would stand in the yard and bellow, it echoed around the hills and valley.I attended Dewsbury Moor Council School – my mum wanted me to go to a church school up the road as the council school was considered rough, it took in children from the estates and back to backs around, plus children from the local "Cottage Homes"(children's home) – most of the children around were hard, but the Cottage Homers were hard as nails – Dad said it would toughen me up, apparently he thought I needed it……. Most afternoons ended with "feyt, feyt, feyt" (fight) outside the school gates – boys and girls equally.We had dedicated teachers led by headmaster Mr Holt (always one teacher to a class of 40 plus – it reached 50 pupils one year), he would use the cane, always on the naughty boys, never the girls, we all were scared of him and loved him equally.  Mr Holt took the top half of the class in our final year and fifteen of us passed our 11 plus to the local grammar school (nine girls, six boys – most other schools sent 1 or 2), plus nine to the Tech – a record achievement. When I went through my first year at grammar school I realised he had already taught us most of the syllabus.
I enjoyed my years at the Wheelwright Grammar School for Girls, although I confess I did not work hard. I could always put my back into something I was passionate about, and that seemed limited to English literature (which I adored), Religious Studies, home economics, music and anything to do with drama and dance – which was generally extra-curricular, but mostly I loved making people laugh and playing the clown. Going to school each morning I had to run fast through the estate with my school beret crammed in my pocket before any of the younger residents spotted me.
When I was 14 I was told I needed to earn my own pocket money, so I found a job on Dewsbury market working for Sid.  Sid was an Austrian Jew by birth and had arrived in England during the war as a child, he sold handbags, purses, shopping bags and suitcases at different markets on different days – Saturday and Wednesday were Dewsbury market days, so I worked there every Saturday, and Wednesdays in the holidays.
Dewsbury market in those days was extremely busy and Saturdays were heaving. We had to be there by 8 o' clock to set up the stall, fixing heavy rusty iron bars together and dragging the covered trailer out of a shed and through the market to our outside stall, then displaying our wares.
Cash was the only currency and had to be added up in our heads – pounds shilling and pence at first. This gave me my first taste of trading and I have loved it ever since. My wage was 22 shillings and sixpence for the day which was good for the time – it eventually went up to £1.50 – but putting it into context, my first pair of Wrangler jeans were 42 shillings and 11 pence (about £2.15p) – my friend Linda and I bought them from the local department store, we had to buy men's because they didn't make them for women then.
Sid was a great raconteur, issuing pearls of wisdom, debating the great philosophical questions of the age and serenading us regularly with the old songs. Whenever I catch a whiff of a cigar I think of Sid.
Youth clubs were big in those days – most of our time in the 60's was spent socially, out of the home; houses were cold apart from the front room, so it wasn't much fun shivering in the bedroom.  I first learned to smoke at St. John's Youth Club Westborough, teenagers and adults all smoked inside (including inside the youth club!), it was normal  – I never let my mum and dad know, they would have been dead against it but a lot of my friends smoked at home from an early age.
Dewsbury Parish Youth Club was on Sunday evenings and they had live bands and rock music – happy days – dancing, mini-skirts, wet look boots. We had to have the back of our hands stamped if we went out to a coffee bar. Walking through Dewsbury one cold foggy November night with my friends, a car pulled up and my mother's face appeared through the window "Ruth! Get your coat on!" – The shame of it!
My friend Sue lived opposite me and we both had to be back from The Parish on the 10 o' clock bus out of town, we would walk up the hill from the bus stop to be greeted by my dad and her mum, standing at the front gates, arms crossed.
Children had a lot of personal freedom in those days, we worked hard and played hard and were brought up to be very independent. We liked fashion but did not agonise over body image – most of us were slim because we walked everywhere or caught the bus, my childhood was mostly working class, and it did differ considerably from my neighbours in other ways, mainly due to my parents' political activities – more of that another time.
---
'DESERT ISLAND DISCS'
I imagine that everyone will have heard of 'Desert Island Discs'. It was started in January 1942 and was the brain child of Roy Plomley. It was only intended to run for eight programmes but is still going strong seventy-four years later. It is meant for celebrities who can choose their eight favourite recordings to take to the mythical Desert Island along with one book (not the Bible or Shakespeare which are already on the island) and a luxury item.
Being for 'celebrities means that there is no chance of you or me having the choice. I have decided to put this right by having a 'Desert Island Disc' column in my monthly magazine. There will be only one entry per month and it will be on a first come first served basis. This is therefore open to anyone so have a go! You can send your choices to us at: deancharltonmag@gmail.com
Here are my choices:
My Eight Recordings:
(1)  I'm Not in Love (10cc) – 10cc are my joint favourite band along with the Beatles.
(2) Hey Jude  (Beatles) – Such a powerful song that is calming and melodic.
(3) Us Kites  (From The Horse's Mouth) – song about how whatever happens in life we are basically all the same with the same needs and fears etc.
(4) Before The Reaper Comes (From The Horse's Mouth) – I like this song as it is about making the best of your life without being hedonistic.
(5) True   (Spandau Ballet) – nice song which reminds me of when I used to go out drinking alone when I was about nineteen.
(6) Dreadlock Holiday   (10cc) – a nice change from Bob Marley and an interesting story.
(7) Something   (Beatles) – powerful and melodic
(8) Riki Don't Lose That Number  (Steely Dan) – reminds me of the good and bad times I spent with David Collins.
The Book: The Outsider (Albert Camus). I studied this book at French 'A' level and got a lot out of it. It's a good study of how always telling the truth can put you in extreme danger.
Luxury Item: A Desert Spoon. I would take a spoon as I eat most food with one – I don't eat meat, fish and poultry (unless I was starving to death).
---
LET'S FOCUS ON JEREMY CORBYN
Written by Philip Wilson
Jeremy Corbyn, leader of the Labour Party, is one of those people who seem to provoke extreme reactions especially between traditional Labour voters and the right-wing British press who constantly try to vilify him. Let's begin by looking at some facts about his professional and personal life as we will then have a clearer picture of what kind of man he is:
He was born Jeremy Bernard Corbyn on 26 May 1949, in Chippenham, Wiltshire.
He attended Adam's Grammar School (where he achieved two E-grade 'A' levels) and went on to North London Polytechnic where he began to study for a degree in Trade Union Studies. He left the course having disagreed with his tutors about the curriculum.
He has always had an interest in 'left-wing' politics and was an active member of his local Labour Party, The Wrekin  constituency Young Socialists and also was a member of The League Against Cruel Sports.
He became vegetarian following two years doing Voluntary Service Overseas in Jamaica, where he did some work on a pig  farm.
He has always heavily been connected with the Trade Unions and in 1971, worked as an official for the National Union of   Tailors and Garment Workers. He also worked as a trade union organiser for the National Union of Public Employees and   Amalgamated Engineering and Electrical Union.
When he was 24 he was elected to Haringey Council in the South Hornsey Ward and successfully supported a motion calling for dentists to be employed by the NHS rather than by the private sector.
He has been married three times to: Jane Chapman, Claudia Bracchita and to Laura Alvarez. He has three sons from his  second marriage. He is not forthcoming about his religious views as he thinks this is a private matter, he rides a bicycle, supports Arsenal FC and interestingly, he speaks fluent Spanish.
In 1981, he worked on Tony Benn's unsuccessful deputy leadership campaign.
Significantly, he was elected MP for Islington North in 1983. When discussing the House of Common's dress code he stated:  "It's not a fashion parade, it's not a gentleman's club, it's not a bankers' institute, it's a place where people are represented."
Some other political activities he has undertaken are: campaigning against apartheid in South Africa, working on behalf of the Guildford Four and the Birmingham Six, and in 2001, being elected to the Stop The War Coalition. He has vehemently opposed the war in Afghanistan and Iraq, and feels the way to deal with IS (Islamic State) is through dialogue.
He has constantly opposed further austerity and thinks rail franchises should be taken back and public utilities taken out of private hands.
He put himself forward to be Labour leader when Ed Milliband resigned saying: "This decision is in response to an     overwhelming call by Labour Party members who want to see a broader range of candidate and a thorough debate about the  future of the party. I am standing to give Labour Party members a voice in this debate."
Although he had the lowest number of nominations from other Labour MPs of any Labour Party leader, he was elected party  leader in a landslide victory of 59.5 % and consequently, became the Leader of the Opposition. From the beginning he did things his way i.e. there were more women than men in his Shadow Cabinet and at his first Prime Minister's Question Time, he asked six questions on behalf of members of the public.
Although he disagreed with air strikes on Syria, he gave Labour MPs a free vote on the issue which resulted in 66 Labour MP's joining the government in sanctioning military action (Hilary Benn was one of them – I bet his father Tony was turning in  his grave!). Please also note that Corbyn has been chairman of CND in the past.
In the summer of 2016 when Brexit was announced, he was criticised by other Labour MPs for not doing enough to promote Labour's 'stay' stance and not doing enough to encourage people to vote to remain in the EU. But he was honest enough to  admit he was only "seven or seven and a half" out of ten in to staying in the EU. Subsequently, MPs Margaret Hodge and Ann  Coffey tabled a motion of no confidence in his leadership although Corbyn still had the support of unions like GMB, UCATT and CWU.
Initially, the new leadership contest was going to be between Corbyn and Angela Eagle but the latter withdrew once Owen  Smith entered the frame. The result was that on the 26 September 2016, Jeremy Corbyn was re-elected as leader with 61.8 % of the vote (he won the support of 59 % of party members, 70 % of registered supporters and 60 % of affiliated members).
He has actively campaigned for a higher tax rate for the wealthiest. He does not claim to be a total pacifist citing examples where force was needed e.g. the Spanish Civil War and the British naval blockade to stop the slave trade in the nineteenth  century. He is a republican but realistically knows there is little he can do whilst the British Royal Family remain so popular.
If you have managed to plough through all these facts about Jeremy Corbyn, you may agree with me that he is a thoroughly decent man who deserves respect and not ridicule. I do think he is a threat to the status quo and I think this is a good thing.
---
PHIL ELLIOTT ANSWERS SOME QUESTIONS ABOUT BUDDHISM
Phil, I understand you are a Buddhist – what does this entail? Yes, I am someone who tries to understand and follow the teachings of Buddha. Some see it as a religion, others as a philosophical system, or as a psychological theory or therapy.
​
One characteristic of Buddhists is that they will not tell anyone that their view is incorrect, that their beliefs are wrong.  No one of different religious views would be turned away from a Buddhist centre or meditation class.  I see it as a profound spiritual teaching which gives great meaning to our lives, to an understanding of the nature of reality, and provides a foundation for living a good life.
It involves an individual undertaking a spiritual journey, through learning to meditate, and through studying teachings. This is a transformative experience which leads us to an understanding of our true nature, which then leads us to cherish every living being as infinitely precious.  All the Buddhists I meet have this aspiration, that despite personal limitations and obstructions, we have the intention never to harm any living being, to develop compassion for all, and attempt to become the best person we can.
How did Buddhism start? Buddha Shakyamuni was an extraordinary person born in India in 624 BC.  He was a royal prince and so had a privileged existence as a child, sheltered from the hardships of the lives of ordinary people. But on a rare outing from the royal palace he saw that people were deprived of what he had. He witnessed the hardships and sufferings of ordinary people, and was moved to question his own privileged life.
But beyond that, he wondered what could possibly be the meaning of any human life with all its suffering, sickness, ageing and death.  What was the reason for all of this, and might freedom from such an existence be possible? He dedicated his life to finding answers.
What was Buddha's original name?  His parents named him Siddhartha, but we know him as the Buddha and this is the name that was attached to him in later life by his disciples as it was a phrase that means 'enlightened being' or 'awakened one'. This takes us to the heart of his teaching, that all living beings have Buddha seed, or Buddha nature within them. All the ordinary beings we see, including ourselves, have the potential for awakening to a state of enlightenment beyond suffering. Further, this implies that other 'ordinary' people have attained such a state, and more will do so in future. The next person or animal we come across might be a Buddha! This is another reason why Buddhism teaches us to cherish and respect all living beings. We are not superior to any of them.
Is it true he meditated under a tree for many weeks? Yes, Prince Siddhartha abandoned ordinary life in his early twenties, leaving his wife and family and all the trappings of wealth. His mother understood what he was doing.  As a mother, she had seen this quality in her son since earliest childhood.
He spent many years searching for answers to the questions about life which had arisen for him.  Rather like modern people trying out different spiritual practises, Buddha tried out the spiritual methods of his time, following a course of asceticism that led to him starving himself  in an attempt to develop his spiritual nature.
But he reached the conclusion that none of this was of any use to him.  Neither in himself nor in any of his fellow practitioners did he see any sign that a higher spiritual state was being achieved.  He didn't find that any existing religious practises provided the answers he sought.  From now on he would live moderately, eating normally, avoiding extremes of behaviour; the spiritual journey and practice was to be an inner one.
The story goes that he did indeed sit under a Bodhi tree, taking his meditation practise to ever higher levels of concentration.  Famously, he did ultimately attain a state of enlightenment, an awakening from the ordinary human condition of ignorance and delusion. It was an inner journey examining the nature of his own mind, the self, the lives of others, birth and death, the nature of reality.  It's said that the descendant of that Bodhi tree is there to this day, and is a shrine at the temple at Bodh Gaya in northern India.
​
What kind of things did Buddha teach? He taught that the true meaning of our lives wasn't to be found in worldly activities, but that we should seek to reduce distractions and get in touch with our true nature, which is an inner realisation.
The term Buddhist in fact means 'inner being'. What he found was an understanding that our ordinary lives and the ordinary world are appearing to us as a result of our state of ignorance. It is as if we are sleeping and not seeing the true nature of things.  To this mistaken mind, all of our life is unsatisfying at best, and at worst, consists ultimately only of suffering of greater or lesser intensity.
Liberation from suffering might be one way of defining what Buddhism is about. Buddha said that if we realize our own minds we will achieve liberation, and that such enlightenment is not to be found anywhere else. As Buddhists we get glimpses of such an awakening through our meditation practise, which aims to develop our concentration and peace of mind.
But in daily life too we start to see what we could become if we developed this inner being, and we start to see true Buddha nature in everyone we meet.  We stop judging people in ordinary terms and we see beyond ordinary actions and behaviour and recognize people's true worth.  Realizing this, we strongly wish to develop a loving, compassionate mind towards them, knowing that they all share the same experience that we do, of suffering caused by strong delusions.
At the same time, we try to develop a mind of gratitude to all beings, because without them we would be nothing.  Others have provided us with everything good that we know, from our homes to all that is best about the society we live in. There's nothing appearing to us but what has been given through the kindness of others. In this way Buddhism is a very engaged and down to earth way of life, in which we aim to change and improve ourselves as human beings in a very concrete manner, which will affect the way we relate to others for the better.
In all of his teachings Buddha made it clear that people must not blindly accept what they are taught and must investigate things for themselves. So you can listen to his teachings but you must develop spiritual realisations from your own efforts. Not even Buddha can do that for us, it is down to each one of us!
But do Buddhists 'hang out' with other Buddhists? Yes, because we have similar views and a strong wish to develop our knowledge of the teachings, or dharma as we call it.  As in other religions, Buddhism has many formal aspects, such as shared prayers in the meditation room in front of a shrine on which are representations of the Buddhas, beautiful images and offerings. Here there can be either solitary meditation, or group participation in prayers, or listening to teachings.
Although in talking of Buddhism we tend to stress the aspect of meditation and personal development, in reality it is a very sociable religion which helps us to develop positive relationships with others, whether Buddhist or not. This is the reason why Buddhist meditation and teaching classes here in Halifax attract so many people of different beliefs or none! No one feels their own beliefs are being threatened. Rather, it is an accepting and encouraging meeting place which allows you to be yourself in your own way, among friendly people.
If you have attained enlightenment do you live forever? This is quite a big question! The aim of meditation is to get to know ourselves, and to realise that we in fact have more than one kind of mind, strange as that may sound!  Buddhism teaches that our ordinary waking mind is only a mistaken mind which chains us to a distorted view of reality.  Our true self is our very subtle mind at our heart, which we can begin to discover through studying teachings and meditation practise.
This mind has been our true self since beginingless time; it preceded our birth and does not cease at our death.  Ordinarily we have no understanding or experience of this.  Some people sense it or know it intuitively, but only by realizing our own mind, becoming enlightened, will we really understand.  So in that sense, yes you live forever, but not as the ordinary everyday self that we know at present.
So do Buddhists believe we have many lives until we achieve enlightenment? Yes, in the sense that our true self is enduring, we endlessly go through the cycle of death and rebirth.  All ordinary beings experience this, without necessarily being aware of it, as our mind and understanding are quite limited.  And it isn't a given that we escape from this cycle.  Unless we set out to do so, we will never realize our mind and achieve enlightenment.
What happens to an enlightened person when they die? One way of stating this is to say that a real person is an enlightened being and is beyond death already.  I believe that's another term for enlightenment, it's someone 'gone beyond'.  What this means is that our present ordinary reality is one of mistaken appearance; our idea of our self which is born and will die, is part of a false view of reality, often referred to as samsara.
At the core of Buddhism is that we have a mind that manifests itself in this life and the ones that came before. It's important to realise that our own true inner being doesn't cease to exist when we die and continues afterwards, taking different forms.
Can you remember any of your past lives? No. It's quite funny really, because many people talk about past lives as if it's the same ordinary person, such as myself Phil, experiencing a different lifetime. In reality it's rather more subtle than that.
There is no sense in Buddhism that our ordinary self-endures beyond death.  This self-called Phil ceases entirely at death, all my actions and memories.  However, the true self never ceases, and the form it takes at rebirth is affected by how that person lived his or her life. Did they try and develop moral discipline, compassion and love, and develop spiritually, and avoid harmful actions?
Can you tell me a bit about karma? Karma means 'action', but specifically with respect to the law of cause and effect. Buddha said that if we believe good actions lead to good results and harmful actions lead to bad results then we believe in the law of karma.  Every action will have its effect and in Buddhism this is closely related to moral values. No action is wasted, which means that everything we do, good or bad, matters a great deal.
An understanding of karma will directly increase our concern for behaving morally and with consideration for others. We start to understand that we can directly shape our own karma, or call it destiny if you like.  By practising moral discipline and showing consideration for others, avoiding harming anybody, for example, we are directly shaping the course of our life.
Did Buddha introduce his own moral code? It might be said that what Buddha taught, simply provided the foundation or explanation for where our sense of morality comes from.  He said we all know what virtue is innately; we all know what is good and what is bad.  And these moral values are found across many religions, philosophical systems, and societies.
Is it true that the intent behind your actions or thoughts is all important? Yes, this is part of the concept of karma.  Intention is all important.  If you are rich and giveaway lots of money to impress people, this won't do you any good as this is not a virtuous action, the intention was non virtuous.
We have to understand how important it is what our mind is doing, what we are thinking and what motivates our actions.  Our thoughts are mental actions. A small gift or a bit of help you give to a stranger may be much more important, if you are motivated by kindness or genuine selflessness.
As a Buddhist, do you believe in a supernatural being that some people call God? No, theism or belief in a creator God doesn't arise in Buddhist philosophy.  This makes it very different to many people's ideas of what religion is about. My own personal thoughts on this are that I`ve never had a feeling for such ideas, they spark no recognition within me.  For me that would be like looking outside ourselves for answers, when Buddhism teaches us to look within, and start from our own daily experience.
Buddha's teachings about the meaning of our human life, the nature of suffering, birth and death, the absolute importance of love and compassion, and for working out our own liberation…. this always appealed to me!  In no way is this a dismissal of those who hold other beliefs, whether about God or anything else.
Spiritual life isn't about forcing views onto others, or about fanatically clinging to one's own beliefs. One way of stating Buddha's view is to think of mind, our mind, as the creator of everything.  We have the power to transform our lives from this basis.  Right now we are generating our version of reality, most of us doing it with deluded minds, creating a world of violence, war and hatred.  No one's doing this to us, and we can change our minds and actions for the better if we choose to.  Everything's possible!
Do Buddhists pray to Buddha? Yes. When we think that an enlightened person is someone who has realised their own mind, we're talking of a person in a very different sense to the everyday notion.  Such a being is timeless and always present to us, and that's how we think of the spiritual teachers of the past and Buddha Shakyamuni.  In fact they're not figures from the past but are ever present.  We can receive help from them.  Someone said prayer is the natural attention of the soul. That gives a sense of how prayer might work. Those minds are always present, they never cease.
Do Buddhists eat meat? Many Buddhists are vegetarian.  I've never been to a Buddhist centre where eating meat has been allowed.  It is a key tenet of Buddhism to have compassion for all living beings and never to harm or kill them.  But it's down to the individual to decide rules of behaviour for themselves.
Are you an enlightened being? No, far from it! But I try in my own way to practise Buddhism. Being human I often see a huge gap between myself and Buddhist ideals.  But it's a very empowering and inspiring view of life, and I have found it builds confidence, peace of mind and contentment.
​
Everyday wisdom might be thought of as reducing harmful thoughts, and if I find I feel better towards people generally, with less ill will, then that is progress on a spiritual path.  After all, the Buddha and all enlightened beings were ordinary people like you or me. The highest spiritual attainments are possible for any one of us, we already have everything we need to achieve this. Did I forget to mention, it's all about happiness!
---
'SPORT'
Anonymous
One of the dictionary definitions of Sport is 'the enjoyment gained from a pastime'. A definition of Sporting is 'behaving in a fair and decent way'. Thinking of the game 'League Soccer', am I alone in thinking that these definitions are far from the truth?
The object of League Soccer seems to be win-at-any-cost and has nothing to do with sport. To fall down in the penalty area is a 'must do' if it is going to result in a penalty. Arguing with the referee is considered acceptable behaviour. If you think the referee or linesmen aren't looking then head-butting an opponent is a useful ploy as is risking a hand-ball if the situation is desperate.
So what can we call the League Soccer game? It is 'Gamesmanship' for which the dictionary definition is 'winning by cunning practices'. Can we be proud of this?
---
MORE RECIPES FROM JUNE CHARLTON
Scones
Ingredients:                8 oz Self-Raising flour
3 oz sugar
3 oz of soft margarine
3 oz chopped dates
1 egg beaten up in ¼ or ½ cup of milk
Method:                      Mix everything together. Roll out mixture. Bake at 350 – 375
degrees on top of the oven. Bake until done trying them after
ten minutes. If not quite finished bake for a further five –
ten minutes.
---
Minestrone Soup           
Ingredients:                 1 oz of butter
2 rashers streaky bacon, cut into small pieces
1 stick of celery or celery salt
1 carrot
1 leek
1 onion
Method:                       Put butter and bacon in a pan and lightly fry. Add diced veg.
Add clove, garlic or garlic salt, ¼ teaspoon of basil, salt and pepper.
Cook for five minutes. Add 1 tablespoon of tomato puree and 1 ½
pints of stock. Simmer for twenty minutes. Then add 1 or 2 oz of small
pasta, 2 oz of baked beans, a few peas and 1 tablespoon of chopped
parsley. Cook for twenty minutes and thin down if required.
---
Salmon Bakes   
Ingredients:                4 potatoes baked in jackets
2 oz of butter or margarine
8 oz of salmon
Tartare sauce to moisten
Salt and pepper
Method:                     Cut the baked potatoes in half lengthwise. With a spoon, scoop out
the potato into a bowl, add butter, salt to potato and mash well. Fold
in the salmon and tartare sauce and return the mixture to the potato
shells. Bake at 375F (190C)/Gas mark 5 for 15 minutes or under a hot
Grill.
---
OVERGATE HOSPICE NEWS
Light up a life returns this winter inviting you to dedicate a light on the hospice tree to remember a loved one at this time of the year. The campaign last year raised over £13,000 and we welcomed hundreds at our 'in memory' services. We hope that you will join us again at one or all our services:
Overgate Hospice – Sunday 4th December at 4:00pm
Hebden Bridge Town Hall – Wednesday 7th December at 6:30pm
Overgate Hospice – Thursday 15th December at 6:30pm
Please join us as families and friends come together to remember and celebrate the lives of loved ones. The services are open to anyone, not just people whose loved one was cared for by Overgate. The services include the lighting of candles, carols and musical performances from the West Yorkshire Police Band, the Overgate Choir and our very own Hospice Hi-Notes. Following each service will be the opportunity to join us for refreshments and festive stalls.
There is no minimum donation to make a dedication and you can donate now by visiting: lightup.overgatehospice.org.uk or call fundraising on 01422 387121
---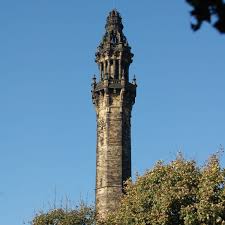 WAINHOUSE TOWER
Written by Michael Blackburn
I have a special interest in the tower as it was once owned by a relation of mine. More about
that later.
There are three possible stories as to how the tower came to be built and one fairy story! John
Edward Wainhouse owned the Washer Lane Dye works which was towards the bottom of the
valley. Smoke from his chimney led to complaints from residents at the top of the hill that
their washing was sullied by dirt from the chimney. To overcome the problem he built a
chimney 7'0" in diameter at the top of the hill and intended to connect it with his dye works
boiler through an underground flue.
But, as the story goes, the residents continued to complain so in a fit of pique he decided to build the tower.
The second story is that the tower was built to conform to the Smoke Abatement Act of 1870 which required tall chimneys to carry smoke out of the valleys.
The third story is that John Wainhouse had a conflict with his neighbour, Sir Henry Edwards, over water rights and a feud had grown between them. Sir Henry was said to be an extrovert and boastful man who claimed that his private estate at Pye Nest could not be viewed from any house on the hills. The building of the tower made Sir Henry's boast useless! Which leads to the fairy story, a man had a beautiful daughter and to make sure that no-one could see her he built a high wall around his property. Next door lived and handsome young man who heard about the beautiful girl and in order to see her he built the tower!  I suspect the third story of the feud with the Sir Henry be the true reason for the tower being built.
Wainhouse wasn't a man for cutting corners and he asked for a chimney to be built 1,150 ft.
up the hillside which would be aesthetically beautiful. As the architect for the chimney he
chose Mr Isaac Booth (who was also Sir Henry's architect!).  But before it was completed he
had sold the dye works and the new owner had no interest in the chimney. So the chimney was never connected to the dye works and as such is a 'folly' (a building built to satisfy a fancy or conceit often of an eccentric kind).
Left with an incomplete chimney Wainhouse decided to have a tower built and once again he
wanted the best. Isaac Booth surrounded the chimney with a square base and on top of that
an octagonal tower with a spiral staircase leading to a balcony. Work started in 1871 but
by 1873 the feud between Sir Henry and John Wainhouse had escalated to the point where
Isaac Booth decided that he could no longer work for either of them.
​
John Wainhouse appointed Richard Swarbrick Dugdale to complete the tower which he did
with a new corbelled and balustrade balcony the whole surmounted by a lantern dome and
finial.  It is estimated that 9,000 tonnes of materials were used. Some cement was used but
many of the stones are dowelled together, probably with copper pins.  The stones were hauled
up the inside of the chimney by a harness attached to a horse.
Abraham Buckley, the son of the foreman, lost an arm when a stone fell on him.  Long before the days of prosthetics a heavy leather contraption allowed him to continue working and he died just before the turn of the century. The tower was completed on the 9th September 1875 at an estimated cost of £15,000.  I've tried to find the equivalent value of that today and suggest that it might be £1,274,000.
John Wainhouse died on the 26th July 1883 aged 66. The tower and three acres of surrounding land was offered for sale by auction and was sold on the 1st January 1887 for the sum of £535 equivalent to £25,000 today.  It then passed through several hands till on the 2th December it was sold to my great, great Uncle, George Aked Blackburn.
George Aked Blackburn was a grocer whose shop was somewhere in the vicinity of today's Bus Station or Woolshops and he paid £850 for the tower.  Why he bought it and what he intended do with it, is a mystery. Perhaps it was just a status symbol. In January 1893 it was announced that the tower was to be pulled down but it never happened. In 1912 he put the tower up for sale but it did not sell. George died on the 25th July 1917 aged 77 leaving £18,525 to his daughter Hilda Mary Blackburn. That equals £810,000 in today's money. That is a lot of money to come from running a grocery business. We must assume that he was an entrepreneur making money from other sources.
In May 1919 Hilda sold the tower to the Halifax Corporation for £450.The Corporation had
collected a total of £1,000, raised from a £1 subscription fund needed for the purpose of
acquiring the tower and putting it in good repair.
Since then the tower has been used and abused! In both world wars it was uses as an
observation post. The observer would have to climb the 403 steps. I have climbed it many
times but especially in 1975 when there was the celebration of 100 years since the tower was
completed. On that occasion all the climbers received a certificate as a memento of the event.
In 1963 a nuclear disarmament sign was daubed in paint half way up the tower. In 1964 it
was painted over. Graffiti artists carried out their work at the base of the tower which the
Local Authority removed. On special occasions the top of the tower is illuminated by
coloured lights. The tower is reputed to be the tallest folly in the U.K.
In 2006 it was closed to the public for safety reasons. Repair work commenced in July 2008
and took about five months. During restoration the ornate top of the tower was partly
dismantled and rebuilt. Drainage systems were improved, corroded ironwork replaced and
cracks in the base of the tower fixed. The tower reopened to the public on the 4th May 2009.
The restoration work cost £400,000.
The tower is open to the public on Bank Holidays from 11 am to 4 pm (last ascent 3.30p.m.)
Adults are charged £2.50, children under 16 £2.00 or a family ticket at £7.00.
Now an amazing occurrence, In 1954 I was in Canada working for the Bell Telephone
Company. While I was there I was sent to the small town of Prescott Ontario. I obtained
lodgings and when I opened a drawer to unpack by belongings I was stopped in my tracks!
The drawer was lined with newspaper and on the paper was a 'Ripley's Believe It or Not'
referring to the 'Folly' of Wainhouse Tower in Halifax England. How many 'millions-of-
chances-to-one' are there at such coincidences?
​
Information for this article has come from the Wainhouse Tower leaflet obtained from
The Halifax Tourist Office and also from Wikipedia. Information regarding the Blackburn family has been provided by my nephew, John Paul Critchley, in South Australia. John is an expert genealogist and has been able to trace my paternal family tree back to the fourteen century.
Finally in 2011, The Huffington Post included the tower in its list of the 'Top 10 Pieces of
Folly Architecture'. The Telegraph included the tower on their top 15 list of 'Britain's Best
Architectural Follies'.
---
BRENDA CONDOLL'S END OF YEAR THOUGHTS
The winter is drawing nearer upon us
We will have the heating on to keep the place warm
as it is getting colder and colder.
We will have to have cups of tea, toasted teacakes and hot soups and bread
to keep out the cold.
Christmas is on its way and is something to look forward to –
All the festivities to be had.
---
FUN QUIZ FROM THE HORSE'S MOUTH
Questions:
​
(1)   What is the capital of India?
(2)   What is the gestation period of an African bush elephant?
(3)   How many pillars are there in Islam?
(4)   Which political party did Ted Heath belong to?
(5)   Where was the Sculptor Henry Moore born?
(6)   Which architect did Simon and Garfunkel sing about?
(7)   Which team won this year's Superbowl?
(8)   Who wrote: The Tale of Two Cities?
(9)   What was Madonna's first album called?
(10) Who played Rodney in Only Fools and Horse's?
(11) What was the name of the band that Gerry Marsden fronted?
(12) What was the war between Yorkshire and Lancashire called?
(13)Who introduced the British Police Force?
(14) Where does Leeds United play their home games?
(15) Which famous public school did Gerald Grosvenor (6th Duke of Westminster)   Attend?
(16) Who is currently the Australian Prime Minister?
(17) What does the medical term ECT stand for?
(18) Who invented the telephone?
(19) Who is the patron saint of Scotland?
(20) Where are the Menai Straits?
​Answers: (1) New Delhi (2) 22 months (3) five (4) Conservative (5) Castleford (6) Frank Lloyd Wright (7) Denver Broncos (8) Charles Dickens (9) Madonna – 1983 on Sire Records (10) Nicholas Lyndhurst (11) The Pacemakers (12) The War of The Roses (13) Sir Robert Peel (14) Elland Road (15) Harrow (16) Malcolm Turnbull (17) Electroconvulsive Therapy (18) Alexander Graham Bell (19) Saint Andrew (20) Between Anglesey and Wales
---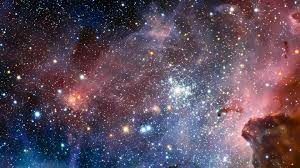 SPACE PROBE TO JUPITER
Written by Michael Blackburn
The ingenuity of scientists must surely have reached its zenith in the task of sending the Juno space probe to Jupiter. Though this was not the first time that Jupiter had been visited. In 1989 the Galileo spacecraft went there. Its investigations were in two parts. The space craft was designed to orbit and study Jupiter and its moons. But it also carried a probe which was sent down into Jupiter's turbulent atmosphere. It survived for 78 minutes before it was crushed by the huge pressure though it carried out nine successful experiments.The space probe stayed in orbit sending information back to earth. Eventually, in 2003, it was sent on an intentional collision with Jupiter. This was to ensure that it did not accidentally contaminate any nearby moons by crashing on them. This is something which scientists have to be wary of. If a bug was discovered on Mars the initial reaction would be quickly dispelled if it were found to have been deposited there by a Mars Rover!Back to the present Juno space probe to Jupiter. It was launched in August 2011 and arrived at Jupiter in July 2016. It travelled a total of 1.74 billion miles. It was an amazing achievement to slow the probe down so as to enter an orbit around Jupiter. When the probe went into orbit there were scenes of jubilation from the ground crew who had made it all happen.The plan is for it to make 37 orbits extracting information about the giant planet which should give scientists a better understanding of how the planet works. Jupiter holds a special place in our Solar System as it is an immense size and its gravity enables it to act like a sweeper for the Inner Planets. It attracts any rocks and debris coming in from outer space. It acts like a policeman protecting us.Latest update on Juno. August 29th. On a fly past the probe it made got within 2,600 miles of Jupiter. In astronomical terms that's very close indeed. All the many instruments were working (when the probe is away from Jupiter everything is switched off to conserve fuel and only switched on when needed and all this switching is done from earth. Would it be too much of a pun to suggest that this amazing technology is out of this world! ). Ground control is now waiting for the information to be relayed to them from the probe which will then be analysed.LATEST NEWS REGARDING DEEP SPACE TRAVELWhen astronauts return to earth they are carefully tested regarding whether their experience has affected their health. It was discovered that those who orbited the earth at low level (i.e. the Space Station) had no more health problems than anyone else. But some of those who had travelled to the moon died of heart complications. This gives the impression that deep space travel causes high levels of space radiation. Unless NASA can come up with some answer to this problem then a manned mission to Mars is made more difficult.
HOW MANY SPACE STATIONS ARE THERE?
There are eleven old space stations which are in longer in use. The first, Salyut 1, was launched by Russia in 1971 followed by Salyuts 2 to 9 from 1971 to 1986 – though only six of them were able to carry astronauts.
NASA joined the space race in 1973 with Skylab which had space for three astronauts. It remained in orbit till 1979 when it re-entered the earth's atmosphere. In 1986 Russia commenced the building of a space station as we know them today. It was completed in 1996 and had space for three astronauts.
The end of the Soviet Union brought American and Russian programmes together and they jointly flew missions to Mir paving the way for today's International Space Station (ISS). The first part of ISS was launched in 1998 and it has been continually occupied since the first crew arrived in October 2000. It is expected to be operational till 2024. It has space for six astronauts at any one time.
Due to be launched in 2022 by China is the Tiangong space station. It will be able to carry three astronauts. So the full answer to 'How Many Space Stations are there?' Is that there have been eleven. There is now one ISS and one proposed. For the future, an awful pun 'watch this space!'
​
Ref. Wikipedia
---
LETTERS PAGE
Dear Editor
I am friends with someone who got pregnant, was abandoned by the man (who turned out to be married) and left to bring up the child alone – with the help of the British taxpayer. I understand that men are programmed to make babies, but I think a modern man should be more responsible for their actions and not just have their 'fun' and walk away leaving others to pay.
David Miles, Leeds
Dear Editor
Can I just express the idea that people who are fanatic about their religion are missing the point i.e. they accept exactly what they are told and have stopped thinking about things for themselves. It is important that people are not mental sheep who allow themselves to be manipulated by their religious leaders.
Ann Stones, Carlisle
Dear Editor
I have a friend who questions whether it is right to make an effort to save endangered species, as extinction is just another part of evolution. What do you think?
Michael Whiteside
Dear Editor
When I am lucky enough to holiday abroad, I must say I am often dismayed by the attitudes of other English people who make no effort to speak the country's language and expect things to be like Britain with sunshine thrown in. Why don't these people just holiday in Britain and stop giving us all a bad reputation with our world neighbours?
Mary Carter, Wigan
Dear Editor
I work incredibly hard and must say I am dubious of many people on Disability Benefits e.g. youngish men on council estates walking around with walking sticks. I do welcome the government's attempts to retest people.
Jane Downes
Dear Editor
Some people seem to turn up their nose at alternative remedies and put all their faith in conventional medicine. I am an alternative therapist and believe that both can have beneficial aspects in their own way – it's true some illnesses like bipolar can be successfully contained by conventional medicine while alternative medicine has much to offer in other ways.
Steve Pirlo, Stoke
Dear Editor
As a lifelong Labour supporter, I believe that Jeremy Corbyn is a lovely, genuine man who is really too nice for the world of politics. However, I think he lacks the charisma to lead Britain and would be much more effective as an advisor than as an ineffective leader.
Diane, Hebden Bridge
Dear Editor
I am a newly divorced man and am relieved to be so! But if I am honest, the whole process of divorce has been very painful and has cost me a fortune financially – and will continue to do so for many years to come. When are men going to be treated more fairly in the divorce courts?
Jon Raynor, Huddersfield
Dear Editor
I had a vasectomy a few years ago and have now met a lovely, younger woman who would love to have a family with me. Unfortunately, unless I take a chance and pay a lot of money to try and have the operation reversed, I fear I cannot give my partner the child she craves. Think carefully before you take the drastic steps I did!
Steve Williams, Nottinghamshire
Dear Editor
Does anyone agree with me that they would not give houseroom to many of the expensive objects they see on antiques programmes? Just who is kidding who?
Pam Fox, Middlesborough
Dear Editor
Can I just say how much I am fed up of people with pushchairs and umbrellas hogging the pavement, and always expecting others to move out of the way to accommodate them. These people should consider other pedestrians – and don't get me started on people riding bicycles on the pavement with scant regard for pedestrians!
Mandy Pringle, County Durham
Dear Editor
A few editions ago someone wrote in about how women's football is being shoved down our throats in an attempt to pursue the goal of equality. Women's football will never be as important as men's football however they try and sell it to the public. When I read teletext and think I am reading an item about men's football only to realise it is about women's football, it annoys me. Surely the news about the two should be clearly kept apart.
Jon Faulk, Manchester
Dear Editor
I am a reformed binge drinker and have not had any alcohol for many years. Since I stopped drinking, my health has improved, my finances have improved, no more dreadful hangovers and I no longer have to spend time apologising for my drunken Behaviour. Give it a try – it's worth it, I promise.
Belinda Hardcastle, Dartmoor
Dear Editor
I am a woman who finds the efforts of some small, thin men to bulk up laughable. It is so obvious what they have done and it may give them confidence, but I think they look absolutely ridiculous and should do something more useful with their time, energy and money! Not for me thank you.
​
Jade Winston, Leeds
---
WHICH SIDE AM I ON?
It's time to get up
I don't want to get up.
Do what you are told. I'm the one in charge.
I'll have a thunk about it.
That should be 'think' not 'thunk'.
So now you are dictionary are you? Anyway I know where we are. You don't.
O.K. we need each other. Without you I'd be lost.
And you wouldn't understand music.
So are we going to get up together?
Say 'please'.
O.K. please get up.
Alright. Up we get. What are we going to do today?
Same as yesterday and every other day.
Which means you bullying me.
Yes, but you deciding where we are; enjoying fine things.
Let's go for a walk.
Oh no. Not one of your energetic walks.
Come on don't be lazy.
O.K. if we must.
Come on stride out.
Look at the scenery. It's beautiful.
You and your scenery. Hurry up I have a TV programme to watch.
O heck, one of your boring discussion programmes.
It's educational.
I want to watch a Tchycosky programme.
That should be Tchaikovsky. But not likely.
I've had enough. I'm going to sleep.
Oh no. Don't do tha………………..
(What's happening here? Don't ask Dean he doesn't know. No prizes except you can feel proud if you have the correct answer which will be in next month's magazine).
Anothermouse or Anonymous.
---
Advertising
---
Editor's Final Word:
 Thank you so much for reading this edition of From The Horse's Mouth and for supporting the magazine. As you will probably be aware anyone can contribute to this magazine as long as it is not racist or intentionally offensive. I do hope you enjoy the Christmas break and that you have a good year in 2017! Dean