FROM THE HORSE'S MOUTH

 – 

December 2017, edition No 36
Hello. I hope you are well and enjoy the forthcoming festivities. I would like to take this opportunity to thank everyone who has contributed to the magazine this year, especially: my parents, Brenda Condoll, Michael Blackburn, Kitty Lynn, Ruth Minich, Kate Cullen – and Robert Williams for all his invaluable help and advice.
Thank you also to all of you who have taken the time to read and follow this publication as without you, there would be no point in producing it.
​
If you would like to feature in a future edition of the magazine, please send your stuff (not racist/offensive in nature) to deancharltonmag@gmail.com thanks, Dean.
---
MY NOT VERY SERIOUS STARS 
Scorpio 24 Oct – 22 Nov
Learning a new language will open up a whole new culture to you. A neighbour will do something that annoys you – but don't let the situation get out of hand and nip it in the bud. A friend's birthday will be the perfect time to show them how much they mean to you. A vegetarian may bore you to death with their sanctimonious preaching. Buy a beret.
Sagittarius 23 Nov – 21 Dec
You may receive some very bad news this month, but do remember every cloud has a silver lining. People may think you are getting fat but be too afraid to tell you to your face. If you are single, step up your efforts to find a mate before you are over the hill. You must really stop judging people if you are to make new friends. Live and let live.
Capricorn 22 Dec – 20 Jan
Your physical fitness is poor at the moment, so some gentle exercise would do you good. Buy yourself a new laptop. Enter a talent contest even though you will probably come last. If you have troubled thoughts at the moment, be careful who you confide in. Why not book a foreign holiday for next summer so you have something to look forward to this winter?
Aquarius 21 Jan – 19 Feb
Even though you are dead ugly, someone of the opposite sex will find you irresistible at the moment so capitalise on this situation. It is a good time to develop your culinary skills. A trip to the opticians may explain your recent headaches. Consider changing your daily newspaper to one with more balanced views. You may also suffer from athlete's foot this month.
Pisces 20 Feb – 20 Mar
A member of your family may be mentally unwell so support them and do not turn your back on them even if you don't understand their illness. If you are eating lots of roughage at the moment, make sure you are always within reach of a toilet and be discreet when passing wind. Remember many combinations can make a successful relationship.
Aries 21 Mar – 20 Apr
Your dream of being rich and happy is about to come true. All is great for you this month. With Christmas around the corner, it is a good time to show how generous you can be. A man who smokes a lot may give you some good advice about smoking so listen to him.  Look into having a facelift as you look extremely old and haggard.
Taurus 21 Apr – 21 May
The acquisition of a new car will make you temporarily happy. You must really do something about your bushy eyebrows. If you want to be promiscuous then do be careful and don't hurt yourself or other people.  You really need to find a new hobby instead of just ruminating about things you can't change. Someone will buy you an expensive gift but be aware that they may have an ulterior motive.
Gemini 22 May – 21 Jun
Christmas is here again and it's time to have a well-earned rest with friends and family – but do give a thought to those who have nothing. A new hairstyle would be a good idea. Why not put a ring on a loved one's finger? It is a good time to enter competitions that have cash prizes. Try smiling at strangers and you will be amazed by their positive reaction.
Cancer 22 Jun – 23 Jul
Your partner's request to redecorate your bedroom before Christmas may lead to unexpected pleasure – if you go along with it. You are drinking far too much coffee at the moment but wait until the New Year to cut down. Am email from abroad may bring a smile to your face. A world cruise next year would be a brilliant idea if you can afford it. It is time to be hedonistic.
Leo 24 Jul – 23 Aug
You are watching too much TV whilst your life is just ebbing away – maybe we do only get one life so use it better. An old lady with no teeth will tell you something important that will benefit you. It is time you embraced technology and stopped hiding your head in the sand. You will get help this month from some unexpected quarter.
Virgo 24 Aug – 23 Sep
You are too judgemental – and what makes you think you are so perfect anyway? We all have flaws. It is a good time to buy some new lounge curtains. Someone will give you a Christmas gift that completely blows you away. You could start thinking about buying some new clothes as you have put on weight this year and your current clothes are getting too tight.
Libra 24 Sep – 23 Oct
​
Christmas is almost here so get ready for the partying! Do let your hair down but be careful who you snog at the office party. An Australian male may show you his sensitive and caring side. It is a time for reflection but don't let the present pass you by. You should think of having a baby but remember that a child is for life and not just for Christmas.
---
E

VENTS IN DECEMBER FOR FORGET ME NOT CHILDREN'S HOSPICE
02 Dec 2017 10.00 – 12.00 Magical Festive Train Ride
Hop aboard the Forget Me Not Express this December at Kirklees Light Railway for a truly magical way to begin the holiday season. Join in with the festive fun as you take the steam train to the Winter Wonderland and meet Santa Claus!The prices are: Adults (18+) £15
Children (3-17) £15
Children (1-3) £13
Under 12 months (different prices available)All profits from the day go to Forget Me Not Children's Hospice.Location: Kirklees Light Railway, Park Mill Way, Huddersfield. HD8 9Xj
Contact Details: 01484 865727
03 Dec 2017 10.30 – 11.30 Huddersfield Lions Santa Dash
The Lions Club of Huddersfield traditional start to the Christmas period is returning with the Huddersfield Lions Charity Santa Dash 2017. Adults will be putting on Santa suits while youngsters sport festive reindeer antlers and flashing nose, and  all will be dashing (running, walking, skipping or hopping) for 1 mile, to raise funds to support others. Join in and raise sponsorship for Forget Me Not Children's Hospice. The event is suitable for both wheelchairs and pushchairs.
Online Entry Prices: £7.50, to include 5 piece Santa outfit; Children under 11 years of age £4.00 and receive a pair of Rudolph's antlers and a red nose; A Family ticket for 2 adults and 2 Children under 11 years of age for £20; Group ticket for 4 adults or Children 11 years of above for £27.
Register on the day: entry fee of £10 for adults and £5 for children (under 11).
Please contact the hospice for a sponsor form to raise funds from your participation in this event or set up a just giving page via:
www.justgiving.com/forgetmenotchildrenshospice
Location: The Slug and Lettuce, 40/44 King Street, Huddersfield. HD1 2QT
---
LET'S TALK TO A VERY INTERESTING MAN CALLED JOSEPH NORRIS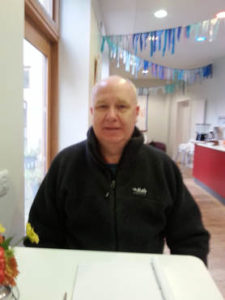 Joe, can you tell me a little bit about yourself? I'm 64 years old and next year I'm 65 and that's the age of retirement. But I'm not going to retire as I don't feel 65 and  I don't look 65, so I'm going to work for as long as I can.
Doing what? I fulfil the role of caretaker at the Town Hall in Hebden Bridge and I came to work here in 2014. I have recently been discussing carrying on my duties with the director Graham Mynott and he would like me to stay as long as I want to work – it's nice to be wanted and to be part of a very professional team.
What does your job as caretaker entail? I'm responsible for the upkeep of the building. I look at my weekly calendar at home before I come to work, and that tells me which events are happening on a particular evening. So when I start work at four o'clock, I have a meeting with my line manager Rachael and we decide what needs to be done. For example, if there are four events happening in the town hall that evening, I've got to go and clean the relevant rooms; I've got to get the tables and chairs set up and put out any required equipment like a projector etc. I have to make sure that everything is ready for each group which run between five and eight o'clock.
What kinds of groups use the town hall? An Alzheimer's group, the Women's Institute, an arts and crafts group, dance classes and the Calderdale Valley Youth Theatre which is for people aged 7-18.
We also have private tenants who conduct their businesses upstairs but choose to rent rooms for meetings with clients rather than taking them to their office.
How many hours do you work each week? I work roughly 30 hours a week which is not quite full-time, but which suits me.
Where do you live? I live in a little place in Hebden Bridge called Sandbed – It's roughly two miles from the town hall heading towards Todmorden.
Do you walk to work? Yes when it's good weather, otherwise I jump on a bus. My wife uses our car as she works in Halifax.
Have you always been a caretaker? No. I've had to reinvent myself four times.
What have you done in the past? I left school in 1968 and went to work for Burton's Tailors in Leeds. At first, I went into the factory and learnt how to measure for suits and how to cut up materials. After six months, I was transferred to a shop as a salesman to learn the required skills like dealing with customers, measuring for clothes and selling clothes – it was very interesting.
Was the job well paid? My first wage in 1968, was £3.13.4. So I did an apprenticeship and I worked for them until 1972 when I decided I needed a career change.
In 1972, I went to work in textiles and was involved with the dyeing of wools – all the machines were controlled by computer even at that time. I did that job from 1972 to about 1979.
From 1979, I thought what can I do now? So I took a couple of years out and did some general labouring for people. I would also like to mention that I was always very sporty and even played rugby league for Bradford Northern, as a substitute against Castleford, for ten minutes but was not awarded a contract – which didn't bother me. I also took up fell running and because I never joined a club, I was called an 'unattached' runner though I never did any professional races. I also did a lot of cycling and all of these activities were undertaken solely for fun and fitness.
I moved to Halifax from Bradford and eventually in 1986, I went to work for a company called West Riding Camping Centre who were based in Hipperholme, in a building that got burnt down in 1990. I went to work for them selling camping equipment which was something I knew about.
It was a really exciting time as new fabrics like Gortex had come on the market. In 1990 they opened a shop in Hebden Bridge called: West Riding Camping Outdoor Specialists but went on to change their name to: Rock Bottom Outdoor Equipment. I was the manager of this shop and gave people exactly what they needed – as opposed to the most expensive equipment.
We all got the shop going and making money, but in 1999, the owner decided to sell and we were all surplus to requirements when the new owner took over. So I then went to sell motor cars and did this right up to 2013.
Have you done a lot of travelling in your life? Yes I've been to places like Egypt, Tunisia and Algiers.
What were these places like? People were very, very poor but very polite and helpful – we are so well off compared to some people. In Tunisia, I saw a woman begging with a dead baby.
I've also been to the Greek islands of Kos and Corfu and like a lot of people, have done Spain – but not really cared for it, although Mallorca and Ibiza are nice.
If you had one holiday left, where would you go? Back to Austria which is the best place I've ever been to, as the streets are so clean, the diet is very good and there is a healthy respect for the environment.
What are your hopes for the future? To keep fit, keep meeting people; there will come a time when I will have to go part-time with my job. I will also follow other pursuits which involve taking a continued, active interest in the community.
​
Have you any ambitions left? No. I had three ambitions which were to go climbing, play in a rock band and buy my own Harley Davidson. I did go climbing and am a good guitarist but I never got the bike!
---
CHRISTMAS TIME
Written by Brenda Condoll
As we come to the end of the year once again we will say well Christmas is coming and start to make our preparations: stocking up the larder, buying up the presents for family and friends and getting everything ready for the big day.
Christmas is the time of year for kindness to be shown – we can come together to help people in crisis, whoever and wherever they are, and to do the best for one and all.
It is time when baby Jesus was born and to celebrate his birth, we sing carols and praise God on high. Glory be to God in the highest. Peace on Earth. Good will towards all men.
---
KATE CULLEN'S WORD QUIZ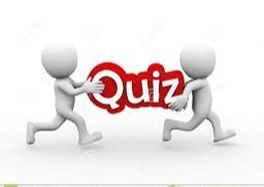 Please make Christmas words out of the following:
(1)   Y R U E T K
(2)   O L H Y L
(3)   T R P N E S E S
(4)   K O S T I S C N G
(5)   U L R O D F
(6)   E I S T M L T E O
(7)   O E C S O G R
(8)   T E I G T R L
(9)   Y A P T R
(10) E D E R E N I R
(11) O B R N I
(12) T F S G F U I N
(13) S E I T L N
(14) A O I T P M E N M
(15) A L C R S O
(16) P O J E S H
(17) A E B L U B S
(18) N A O N S W M
(19) L I G S E H
(20) H T R M C S I S A
Answers:
TURKEY (2) HOLLY (3) PRESENTS (4) STOCKINGS (5) RUDOLF (6) MISTLETOE (7) SCROOGE (8) GLITTER (9) PARTY (10) REINDEER (11) ROBIN (12) STUFFING (13) TINSEL (14) PANTOMINE (15) CAROLS (16) JOSEPH (17) BAUBLES (18) SNOWMAN (19) SLEIGH (20) CHRISTMAS
---
KATE EDWARDS TALKS ABOUT HER ACTING AND PROOFREADING BUSINESS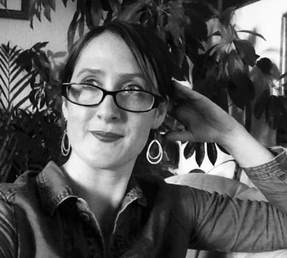 Can you tell me a bit about yourself? I moved up to Yorkshire last year from the Midlands (I'm originally from the Midlands but have moved around quite a lot) because my partner lives here and because I really love the area.
Do you live in Hebden Bridge? I live in Luddenden village, which is a lovely, peaceful spot.
What's the nature of your work? I do a few things. I am part of a touring theatre company and we create our own shows. Also as I studied English and Creative Writing, I teach English and have a proof reading business which is for writers, students and businesses.
Is it correct that you do a lot of proof reading for foreign students? Yes, usually for students at university who might have written a dissertation for their Master's Degree or a thesis etc.  I check for spelling, grammar and send my changes back for approval. We don't change the meaning of anything though; just check for errors.
How can people contact you if they need yours services? At: info@bluepencilproofreading.co.uk
Can you talk about the theatre group that you are part of? We usually make original, devised pieces of theatre for adults, but we have just made our first ever show for family audiences.
What kind of shows do you perform, and who writes them? We all work to 'devise' a show and we might then go away and write up the material we have created through improvisation and experiment. We also work closely with a puppeteer and a musician.
Do people pay to watch your shows? Yes, it's a professional company called Jammy Voo. All of us live in different parts of the country although one of the girls lives in France. However we usually work in Devon because one of the company members is based at the University of Exeter.
How often do you meet up to do a show? A few times a year. We actually worked on the last show in Norway because one of the company members if from Norway. We were there for two months making a show and then touring it, so we got to see quite a bit of the central region of the country.
Where do you get actors from? We were all at theatre school together in Paris and we have been working together for over ten years.
What sort of shows are they? They are all quite different. Usually we start with a theme or an idea and we then develop it into a show. The last show we did was a version of 'Sleeping Beauty' based around a modern-day teenager who just wants to go to sleep forever and we journey into her world of dreams. Before that we did a show based on Hitchcock's 'The Birds' with an all-female cast.
Are all the actors female? Yes the core members of the company are all female, but we do work with a male musician.
Is it run a bit like a co-op? Yes, in that we all take responsibility for the practical side of running the company, as well as all collaborating in a creative way.
Where do you get your budget from? In the past we have received grants from The Arts Council or financial support from theatres.
How can people learn more about the company? By visiting our website at:  www.jammyvoo.com where it will tell you all about our shows and work.
Earlier you said that you had moved around a lot, why was this? I went to university in London as I wanted to experience the cultural life in London for a while, and then I went to drama school in Paris. But I discovered I'm not really a city-dweller, so after that I lived in Devon for a while as I was getting the theatre group up and running.
Did you start the company? Yes, after leaving theatre school. The school taught us a lot about collaboration and making your own work. I decided it was more interesting and practical to make my own theatre, rather than depending on others for work through auditions. We studied clowning and comedy at the school and there were some really funny women in my year, so when we left I thought it would be great to make an all-female clown/cabaret show.
What are your professional hopes for the future? These days I prefer to concentrate on writing rather than performing, and I want to develop the proof reading business as a way to earn a freelance living up here.
Have you done a lot of travelling? Whenever I get the chance. I've been to places like India, Thailand, Norway, Antigua and Australia. I would like to revisit India.
What do you like about India? I think it's a place that you either love or hate. I actively practise meditation and so appreciate the spiritual side of India. The meditation I practise (Vipassana as taught by S.N Goenka) is based on the teachings of the Buddha, so I went there to visit some of the Buddhist sites and Vipassana meditation centres there.
Are you a Buddhist? I don't call myself a Buddhist but I do follow the original teachings of the Buddha. The meditation I do is open to everyone regardless of religion or background.
Have you been practising meditation for a long time? For about twelve years so it's a big part of my life.
How do you meditate? I found that to learn to meditate properly, I needed to do a 10-day Vipassana retreat which takes you step by step through the teaching. We start with the breath to get the mind concentrated and once the mind is focussed, we scan through the body and observe different sensations that occur naturally – and learn to observe them objectively without reacting to them. In effect, you learn to observe your mind and body and the interaction between the two.
What are the benefits of this type of meditation? I've found that it helps me in every aspect of my life. From everyday things, like helping me concentrate and make clearer decisions, reducing stress and negativity and relating to people better, and it has made me an all-round happier person with greater peace of mind.
---
​The Cars 2 article I thought should have a little more Focus, no not Ford Focus and instead a focus more on mainly British Cars and some heritage. Many of you may not know this, I was brought up in a Pub. The first Pub my parents managed was in an affluent part of the South Coast called West Wittering.
There were many of the wealthy and well-to-do that came to drink in the boozer back in the days when there used to be Public and Saloon bars and the pubs shut at 2 30pm and re-opened at 6pm or 7pm on a Sunday.
I remember as a young child that some affluent chap took me for a ride in a Rolls Royce, I cannot remember if it was an old RR or a new RR as I was probably only about 7 or 8, though the one thing that struck me about the experience was how comfortable the car was and how quiet inside. It was like being driven around in your favourite armchair without the engine, wind, road, or other noises associated with driving. Quite an abstract experience in many ways.
Another chap who my parents knew happily announced that he had purchased a TVR and after seeing the great British TVR in all it's gusty glory and listening to the bellow of it's V8 exhaust note, the chap in question, as my father had predicted, wrapped it round a tree within two weeks of owning it. Wrote the car off though lived to drive another.
​
TVR celebrated their 70th year of motoring history this year and here is a brief timeline of that company:
1946 – TVR starts life in Blackpool as Trevcar Motors, a car repair and engineering business founded by 23-year-old Trevor Wilkinson.
1947 – Name changed to TVR Engineering.
1949 – TVR builds its first original chassis for TVR One, a car with a 1172cc Ford engine.
Early 1950s – Wilkinson and partner Jack Pickard launch a new chassis. With a glassfibre body, it becomes known as TVR Sports Saloon.
1955-1958 – New semi-spaceframe chassis is produced. It uses a central backbone and has suspension from a VW Beetle. Aluminium-bodied cars sold in the US as Jomars.
1958 – Better-looking fastback-bodied Jomar coupé develops into the first well-known TVR, the Grantura.
1962 – TVR bankrupt after rising costs, expensive race programmes and low sales. Rescued by associate, Grantura Engineering.
1963 – First TVR Griffith, with 4.7-litre Ford V8 and named after US importer Jack Griffith. Instant hit but import problems scupper US operation.
1965 – TVR Trident appears with Ford V8 power and body by Fissore of Italy.
1965-1968 – Martin Lilley takes control and stabilises TVR. Firm benefits from PR-grabbing race wins by Gerry Marshall; launches new Tuscan V8 and four-pot Vixen.
1972-1978 – TVR growth ebbs and flows, but the company moves to bigger premises in Bristol Avenue, Blackpool, and launches the desirable M-series.
1978-1981 – All-new Tasmin, designed by ex-Lotus man Oliver Winterbottom, becomes fastest TVR yet. Then a new owner, Peter Wheeler, takes control.
1981-2004 – Wheeler changes focus back to V8s. Launches Chimaera, Griffith, Cerbera, T350, Typhon and Sagaris. Builds own V8 and six-pot units.
2004-2006 – TVR sold to Russian investor Nikolai Smolenski, but owners are in retreat due to chaotic quality plus appeal of Porsche Boxster.
2006-2013 – TVR dormant apart from activities of various UK-based restoration operations.
2013-present – Consortium led by entrepreneur Les Edgar acquires TVR and embarks on a new project with Cosworth and Gordon Murray.
​
Notably TVR had some large financial set backs in the 70's almost going under. Fortunately, they lived to motor on and were based for a long time in Blackpool. One of my favourite TVR's is the Chimera and there is a picture of one below
Now TVR have made a new mean machine and essentially a supercar at quite a bit less than Super Car money, many of these TVRs in the first production run and released in 2018 have already been pre-purchased and at around £90,000 you get one hell of a beast:
​
It features 480 bhp and a 1,250 kg weight rating. This should be enough for a 200+ mph top speed and a sub four-second 0 to 60mph time. The gearbox comes via specialists Tremac, a six-speed manual rated to 700lb ft at up to 7500rpm.
---
FRACKING
---
A GOOD MINCE PIE RECIPE FROM JUNE CHARLTON
Ingredients:    8 oz of plain flour
4 oz of butter and lard (mixed)
Pinch of salt
Cold water
4 tablespoons of mincemeat
1 egg white
1 oz of caster sugarMethod:           Make the pastry by sieving the flour into a mixing bowl. Add the butter and
lard and rub in until the mixture resembles bread crumbs. Bind together with
a little cold water and chill. Roll out the pastry and cut out 12 x 6 cm circles
with a plain or fluted pastry cutter. Cut a further 12 circles with a 5 cm cutter.
Place the larger circles in a patty tin and divide the mincemeat between the
cases. Brush the edge of the pastry with a little egg white or water and press
the smaller circles on top. Seal the edges. Brush the tops with egg white or
water and sprinkle each one with a little caster sugar or glaze with a whole
beaten egg for a golden colour. Make a little hole in the centre of each pie.
Cook at 200 – 220 C.
---
TWO CHRISTMAS RECIPES FROM KITTY LYNN
Christmas Cake
​
Ingredients:        1 lb of plain flour
1 lb of dark sugar
1 lb of good, softened butter
1 ½ lbs. of currants
½ lb of raisins
½ lb of sultanas
¼ lb mixed peel (optional)
¼ lb of ground almonds
¼ lb of cherries
3 tablespoons of rum
1 tablespoon of black treacle
6 medium eggs
Method:              Mix butter and sugar. Add flour and beaten well eggs. Add other ingredients
mixing well. Transfer to cake tin that is well lined with baking paper. Cook
Gas Mark 2 for 31/2 to 4 hours.
---
Seasonal Stuffing
Ingredients:         1 lb of sausage meat
1 grated onion
1 Bramley apple grated
2 oz of suet
1 cup of breadcrumbs
1 beaten egg
1 packet of Paxo seasoning
Method:               Mix all ingredients well. Cook Gas Mark 5 for ¾ of an hour.
---
 

JUNE CHARLTON REMINISCES A LITTLE MORE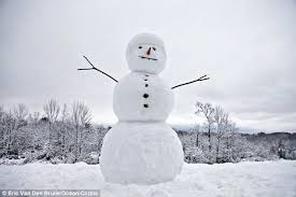 When I was very young we got lots of snow which I loved. We used to make snowmen and throw snowballs at one another – it was really good fun. I remember us making an igloo, with the help of my uncle Tommy, which we used to go inside and pretend was a room. We also loved sliding down the slippery slopes that were very icy and competed to see who could go the furthest without falling.
When it was leading up to Christmas, I got very excited and went carol singing with my uncle Alfie and got lots of money.  People in those days went to the pubs and used to invite us in to sing for them when they had had a few drinks.  People seemed to love Christmas then more than they do today and gave us money and mince pies – it was wonderful!
On Christmas day we were so excited when we saw a filled stocking at the end of the bed. One Christmas day, we went downstairs and were met by a beautiful doll's house with lovely lights. I thought I'd never seen anything so nice and my sisters also felt this way – but as I told you in a previous article, this joy was short-lived as shortly afterwards, my dad swapped it for two barrows of coal, and we were devastated.
We also went singing when it was New Year's Eve and when it got to midnight, the one with the darkest hair, was invited to bring a piece of coal into the household to bring good luck.
​
When I look back we didn't have much but this didn't stop us from having a good time!
---
A HEALTHY BODY CONNECTS TO A HEALTHY MIND
Written by Nick Jenkins
You've probably heard of the mind-body connection, right? But have you thought about what it really means, and how it can help you?
Put simply, this is the idea that the way we think and feel can affect our physical health – for better or for worse.
I know some people are sceptical about this. Some find it hard to believe that the mind and the body do have a connection.
So think about this for a moment. Have you ever found yourself waking up afraid, your heart beating fast, because you have had a bad dream? Well, that is a simple demonstration of the mind-body connection. What was it that frightened you? Just your thoughts that led to the scary dream.
Have you ever cried when listening to music or watching a sad film? That's you reacting physically – with tears – to something in your mind (the emotion created by the drama you are watching).
I think most of us can see the link here between a thought or emotion and a physical reaction.
Here's another one. You know that "nice warm feeling" you get when you do something to help another person? That's not something imaginary.
There's a hormone called oxytocin – sometimes known as the "love hormone", the "cuddle chemical" or the "trust me drug" – which is created for all sorts of reasons. New mothers, for example, produce a lot of it and it helps them to bond with their babies.
But it is also produced by hugging, by social interaction such as smiling, and by random acts of kindness. Hence the "nice warm feeling" you get when you hold a door open for someone or help lift their pushchair up the station steps.
And the good news is that oxytocin is very, very good for you. As scientist and writer Dr David Hamilton points out: "Oxytocin is a cardio protective hormone. Cardio protective means exactly what it says – protective towards the cardiovascular system. It provides this protection in a few ways.
"First, it stimulates production of nitric oxide, which then dilates our arteries. The result is a reduction in blood pressure. This is a well-known strategy employed by cardiovascular drugs – to boost nitric oxide. It was one of the first strategies I learned when I worked in cardiovascular drug development, in fact.
"Second, oxytocin acts as both an antioxidant and anti-inflammatory throughout the cardiovascular system. An antioxidant basically means it is anti (against) oxidation (or oxidative stress), more popularly known as 'free radical' damage. Free radicals harm the heart and arteries, which is why we're encouraged to have antioxidants in our diets through eating vegetables, fruits, and things like cinnamon, dark chocolate, and even olive oil."
So the message here is a simple one: be kind to people and the mind-body connection will help you to live longer.
As a cognitive hypnotherapist, I am a great believer in exploiting that connection to help my clients with both psychological and physical issues.
Many people associate hypnotherapy with issues of the mind: phobias, anxieties, and the like. And, of course, those are problems that respond well to hypnotherapy.
But some might be surprised to hear that I can use the same techniques to bring about a physical change.
Let me give you an example: a man came to see me about a sleep disorder. He was in his late 60s and had suffered from this problem for more than 40 years. He was living alone because his issue had resulted in a broken marriage.
Almost the first thing he said to me was that he had little expectation of success. I was a "last resort". He had seen many experts and had even stayed overnight in sleep labs being observed by scientists. They had given his condition a fancy name but had been unable to actually stop it happening.
He and I talked for quite a long time in my therapy room, and he told me how this sleep disorder affected him and what happened.
There are many ways I can work with a client, but on this occasion I decided to do a classic hypnosis session. So I relaxed him – that's all hypnosis is, and pretty much all of us are capable of sitting with our eyes closed so don't be afraid that you "can't be hypnotised" – and then I spoke to him.
Referring to what he had told me, I spoke to his unconscious mind and asked it to make the changes needed to stop the behaviour that had given him so much trouble over the years.
One session and it worked: after a few nights his head-shaking stopped. It wasn't a miracle – it was just working with his mind to end a physical behaviour.
I believe our unconscious minds are responsible for so much of what we are. So if we want to change what we are, we can – and it doesn't matter if we want to end a behaviour that has been bothering us for 40 minutes or 40 years. All we have to do is be ready to change.
Obviously, not everyone changes quite as rapidly as that particular client, and no reputable therapist will ever offer a guarantee, but cognitive hypnotherapy is intentionally a "brief therapy". Unlike certain other forms of therapy, clients are signing up for a short course of sessions rather than an open-ended commitment that can go on for years.
I saw a good quote the other day that was attributed to Carl Jung: "Until you make the unconscious conscious, it will rule your life and you will call it fate."
It's a good point. We tell ourselves stories about the problems that bother us, believing them to be down to "fate" and beyond our control.
Not necessarily. Even when those problems have outwardly physical symptoms, by working with our unconscious minds we can make ourselves conscious of the power we have to change.
You want to change something about yourself? You can.
---
ALAN TURING OBE, PhD, FRS.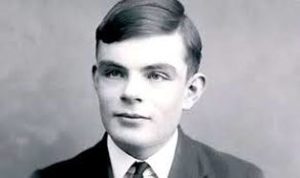 Researched by Michael Blackburn
This genius of a man was born at a time to save the world from Nazi domination but, sadly, at a time when the activity of his sexual nature was against the law.
He was born in London in 1923. His first school was St Michael's, a day school where the headmistress recognised his talent as did many of his subsequent teachers. Between 1922 and 1926 he was educated Hazlehurst Preparatory School in the village of Frant in Sussex. In 1926 he went to an independent boarding school in the town of Sherborne in Dorset. His first day of term coincided with the 1926 general strike. He was so determined to attend that at the age of 13 he rode his bicycle, unaccompanied, 60 miles from Southampton to Sherborne, stopping overnight at an inn.
Sherborne School placed more of its emphasis on the classics so they didn't fully understand Turing whose natural inclination was towards mathematics. The headmaster wrote to his parents: "I hope he will not fall between two stools. If he is to stay in public school, he must aim at becoming educated. If he is to be solely a Scientific Specialist, he is wasting his time at a public school". Despite this, Turing continued to show remarkable ability in the studies he loved, solving advanced problems. Turing came across Albert Einstein's work; not only did he grasp it, but it is possible that he managed to deduce Einstein's questioning of Newton's laws of motion from a text in which this was never made explicit.
From 1931 to 1934 Turing studied as an undergraduate at Kings College, Cambridge where he gained first-class honours in mathematics. In 1935, at the age of 22, he was elected a fellow of King's on the strength of a dissertation in which he proved the central limit theorem which concerns statistics and probabilities. He went on to publish papers which eventually led to proving that a 'universal computing machine' would be capable of performing any conceivable mathematical computation if it were given a set of rules 'an algorithm'. From 1936 to 1938 he was in the USA where he obtained a PhD from Princeton University.
During the Second World War, Turing was a leading participant in the breaking of the German ciphers at Bletchley Park. It was said that to be at Bletchley Park you needed exceptional talent – you needed genius. Turing was that genius. His greatest achievement was the invention of 'the bombe'; an electro mechanical device used to help decipher the German Enigma machine encrypted secret wireless messages.
The German Enigma machine was hard to crack as the settings were changed every day. But, now and then, a less than a careful German radio operator would send out a message without changing the previous day's settings. Even though he may have immediately realised his mistake it was enough for Bletchley Park to slowly start to build up an idea of the settings.
But progress was too slow for Turing who knew that he needed more resources to keep abreast of German adjustments. Eventually, breaking all rules, he wrote directly to Winston Churchill spelling out the difficulties. The letter had an electric affect. Churchill wrote a memo to General Ismay saying: "ACTION THIS DAY. Make sure they have all they want on extreme priority and report to me that this has been done". From that day the rough ways began miraculously to be made smooth.
But as they learned more and more about the German messages they had to be careful how the information was used. If they acted on all the messages they deciphered then the Germans would realise they had been rumbled and would alter their tactics. So someone in high command had to decide when and how the information would be used without making the enemy suspicious.
It has been estimated that the work at Bletchley Park reduced the war by several years. The importance of this becomes clear when we learn that German scientists were working on producing an Atomic Bomb and had been doing so since 1939. Had they succeeded the outcome of the war would have been very different. With this in mind we can appreciate the immense value of the team at Bletchley Park and especially of Alan Turing. In 1946 he was awarded the Order of the British Empire Insignia (OBE) for secret war services.
Turing's personal life was blighted by the fact that he was homosexual. Whilst that in itself was not crime, homosexual activity was illegal and in 1952 he was arrested for homosexuality for which he was found guilty. He was saved a prison sentence by agreeing to chemical castration. The effect on his life was too much to bear and in 1954 he was found dead from cyanide poisoning. He was only 41.
In August 2009, following a petition which received over 30,000 signatures, the then Prime Minister, Gordon Brown, acknowledged the petition and Alan Turing was granted a posthumous pardon describing the treatment he had undergone as appalling.
​
Ref: Wikipedia.
---
WHAT ARE BIRTHDAYS?
The earth goes around the sun once a year. So birthdays represent the number times we have been around the sun.
It's as simple as that.
---
 

WHY DO WE HAVE LEAP YEARS?
Every year the earth goes around the Sun in 365 days and 6 hours. After four years the 6 hours have become 24 which equals one day. To cancel it out a day is added to February and the journey starts again.
---
OVERGATE HOSPICE CHRISTMAS SERVICES
Overgate Hospice – Sunday 3rd December at: 4 pm

Join us as we light our tree and give a short service while our thoughts are with those who can't be with us this Christmas. Following the service, refreshments will be available at Elland Cricket Club.Hebden Bridge Town Hall – Wednesday 6th December at 6:30 pm

Join us for a short service outside the Water Front Hall where we will light candles and remember loved ones at this special time of year. Refreshments will be available following the service in the Water Front Hall.Overgate Hospice – Thursday 14th December at 6:30 pm

Join us once again, as we light our tree and give a short service while our thoughts are with those who can't be with us this Christmas. Following the service, refreshments will be available in Day Hospice at Overgate.
Please feel free to come along and light a candle for someone special.
---
LETTERS PAGE
Dear Editor
I think people who leave Britain for more than ten years should lose their British citizenship and not be allowed to return when it suits them, and not be allowed to use precious services like healthcare and education that they have not contributed towards in their absence. I also cringe when I see people who have left Britain, to avoid paying tax, then wrapping themselves in the British flag to celebrate victory in their chosen sport.
Stephen Bolster, Cheltenham
Dear Editor
I am fed up of hearing about the problems caused by cars and cyclists – they are just not compatible and more cycle lanes should be built immediately. There are far too many accidents between these two modes of transport and obviously, it is cyclists who usually come off worse.
Julia Tordoff, Leeds
Dear Editor
I have always found smoking to be an anti-social activity as it affects innocent people who choose not to smoke. I think it is good that we now have smoke-free public spaces, but I don't now appreciate having to breathe in horrible smelling vapour from imitation cigarettes!
Why don't people realise that they are not only damaging everyone's health by smoking, but are being financially exploited at the same time?
Stella Armitage, Luton
Dear Editor
It is about time that the government of the day were legally forced to renationalise services that should be publically owned. It is clearly wrong that 'fat cat' investors should do nothing but profit from other people's labour. It is even worse that foreign investors now have a large stake in British public services. Where will it all end?
David Brown, Oldham
Dear Editor
Does anyone else think it is time for the Eurovision Song Contest to be scrapped as it is an insult to real music lovers?! Everyone knows that European pop music is far inferior to British and American pop music.
Fiona Charleston, Manchester
Dear Editor
A while ago, I wrote to my local MP and have had no kind of response. I know that they say they work hard, but they should have the manners to acknowledge people who put them where they are. I think MP's should be more accountable.
Michael Monks, County Durham
Dear Editor
I know many adult people who have hang-ups about one thing or another and I think organised religion is to blame for filling people's heads with religious nonsense and unattainable ideals when they were younger.
Religious people have every right to believe what they want to believe, but they have NO right to impose their views on other people. I am not saying we should aim to have a secular society, but I think people should be free to live their lives as they wish – as long as they are not harming any other living being.
Joanna Woods, London
Dear Editor
Like some other vegetarians I am finding it difficult to take the plunge and follow a vegan diet – I like cheese and milk chocolate too much!
I know that cows are exploited and are treated like milk machines, and I know that the milk of a species is intended for its young – but I do like cheese and milk chocolate!
Tony Bridges, Cardiff
---
MORE GOOD POEMS FROM THE RECENT POETRY COMPETITION
NOT SO FAST FORWARD
By Jennifer Nutter
I gaze through my window every morn
Early as it's breaking dawn
See people going on their way
About to start their working day
Alas, no more just a looking glass
Windows is a whole new system
On which to view my apps.
An app (le) I love when nice and ripe
Love healthy eating, I'm that type
Nothing to do with food I'm told
How things change as I grow old.
Goodbye blackberry way
Is what a certain song did say
Now this berry is a phone
Not a fruit which holds a stone
I'll go and try to surf the net
I'm all sea and I'll get wet.
When people say they've got a tablet
Oh, headache or dicky tum, I'll bet
Would you not think that they felt ill?
To me a tablet is a pill.
There is a mobile called a smart
Perhaps we should now take heart
The old one mustn't have been too bright
If we can upgrade to a smart device.
I always thought that a Blu-ray
Was a flashing light across the bay
It is a form of D.V.D.
Confuding for little Luddite me.
A troll was an unglamourous doll
Who bullied three billy goats gruff
Now they follow you on your laptop
To take this in it's such a lot.
Mother, I have got Bluetooth
Child, phone the dentist! Is it loose?
No, it's device to device upon a phone
In my thinking, I'm on my own.
I used to think that Spam
Consisted of chopped pork with ham
I'm quite confused, I really am
Seems it is an internet scam.
Strength

By Ella Caink Age 13
Some say strength is a physical attribute
Your size, shape and power
I say it is a mental attitude
A mind that doesn't cower
We find strength in ironic ways
When we feel our weakest
When we feel we are breaking our backs
When the load gets heaviest
When we feel we are about to crumble
We learn to let go
Of the things that makes us stumble
We learn to say no
No-one has all the answers
But we are all born with strength
---
A CHRISTMAS QUIZ FROM KATE CULLEN
Questions:
(1)   Name four Christmas songs but not carols.
(2)   Name Father Christmas' nine reindeers.
(3)   When is the Feast of Stephen?
(4)   What is a 'manger'?
(5)   Who introduced the Christmas tree into Britain?
(6)   Name four types of meat that are traditionally eaten at Christmas.
(7)   In the song 'Twelve Days of Christmas' what gift was given on the eighth day?
(8)   Name two stars from the film 'White Christmas'.
(9)   Name three characters in Dickens' book 'A Christmas Carol'.
(10) The three wise men are said to have given three gifts to Jesus. Spell the one beginning with 'M'.
(11) Who got stuck up the chimney?
(12) Name four ingredients which go into a traditional Christmas pudding.
(13) What is another name for a sledge?
(14) Who wrote the play 'Twelfth Night'?
(15) Who donates a Christmas tree to England each year and why do they do this?
(16) Who wrote 'The Snowman Story'?
(17) Which church does the Queen attend on Christmas Day?
(18) What are 'pigs in blankets'?
(19) Name five pantomimes.
(20) Which parasitic plant which grows on trees such as hawthorn, apple, poplar, lime and conifers is popular at Christmas and hung from the ceiling for a particular purpose?
Answers:
(2) Dasher, Dancer, Prancer, Vixen, Comet, Cupid, Dunder/Donder/Donner, Blixen, Rudolph (3) Boxing Day (4) a long trough from which horses or cattle feed – from the French word 'manger' which means 'to eat' (5) Prince Albert in 1840 (6) Turkey, Goose, Duck, Pork, Ham or other (7) eight maids a-milking (8) Bing Crosby, Danny Kaye and also Rosemary Clooney (9) Scrooge, Bob Cratchit, Tiny Tim and also the Ghost of Christmas Past (10) Myrrh (11) Santa (12) suet, eggs, cherries, flour, spices, butter, brandy, sugar, nuts orange and lemon zest, sultanas, dried fruit etc. (13) sleigh (14) William Shakespeare (15) the people of Oslo, Norway as a token of gratitude for British support during the Second World War (16) Raymond Briggs (17) Sandringham and occasionally Windsor (18) sausages wrapped in bacon (19) Jack and the Beanstalk, Cinderella, Aladdin, Mother Goose, Snow White and The Seven Dwarfs, Dick Whittington, Sleeping Beauty, Peter Pan (20) Mistletoe
---
NICK JENKIN'S DESERT ISLAND DISCS
Songs:
Tam Lin (Fairport Convention)
John Peel played this on Radio 1 just before my 16th birthday and it has influenced all my musical tastes since. Hard to believe now that it sounded so ground-breaking then, but hearing it that day – just after my mother died – made me see music in a different light.
Andmoreagain (Love)
Love's Forever Changes is consistently named as one of the best albums ever, even though it was hardly a massive hit when it was released in 1967. This is part of the soundtrack of my youth and I never go very long without listening to it.
Cello Concerto (Elgar)
A wonderfully moving piece of music that evokes the tragedy of the First World War. Jacqueline du Pre's versions are possibly the best, but it would have to be a terrible performance/recording to fail to bring tears to my eyes.
No Man's Land (June Tabor)
And on the subject of the First World War (and tears)…Eric Bogle's brilliant song has been recorded many times, but only June Tabor can move me every time I hear it.
If It Be Your Will (Leonard Cohen/the Webb Sisters)
From Cohen's superb Live In London 2008 album and DVD. I could have chosen any track from the album, but Cohen hands over to "the sublime Webb sisters" for a stunning performance of his song.
I'm So Glad (Cream)
The opening track from Cream's Goodbye album – the first full-price album I bought when I was 14. Every note of this extended live recording is familiar, but I never tire of listening to it.
Love Will Tear Us Apart (Oysterband with June Tabor)
A cover and a second appearance in this list for June Tabor, but I love the arrangement here so much that I prefer it to the original. It's bleak, but watch out for the cello solo by bass player Ray Cooper.
Beeswing (Richard Thompson)
Lead guitarist on Tam Lin when he was still a teenager, Thompson is a genuine legend – one of the all-time great songwriters AND guitarists. Hard to overlook some of his rocking electric performances, but this acoustic tour de force has got to be on the list.
The book I would choose would be the collected works of Thomas Hardy.
And the luxury item would be a good quality inflatable camping bed.
---
CHRISTMAS NOTES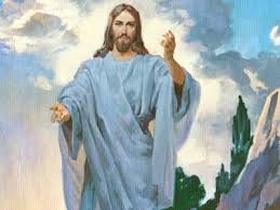 Written by Ruth Minich
Luke 2 Verses 8-14
Luke 2 Verses 15-20
God incarnate – born in human form – In a palace? In modest comfort? – In the humblest of places, a byre for farm animals. He & his parents were about to become refugees, his mother was a single young girl when she became pregnant. His father was a carpenter in a small town called Nazareth – sounds like it was a bit of a dead end place – when the disciple Nathanael is first asked to see Jesus, & is told that Jesus is from Nazareth, he says "How can anything good come out of Nazareth?" (John 1 verse 46)
When Jesus was born in a shed for farm animals God sent an amazing sign – to whom?
Prophets? Kings? Politicians? To shepherds – to farm workers who, when they saw choirs of angels ascending and descending in the sky were terrified. They were told to visit the baby, and they immediately left their precious sheep, their livelihood and their income for the next year. They went to find this special person. In familiar surroundings the shepherds witnessed a familiar sight, the miracle of new birth. The birth of Jesus Christ, son of God, destined to be an ordinary working man like themselves. A man who would work with his hands from boyhood, expected to do a man's work from the age of 13 following his bar-mitzvah, his hands would be as hard and calloused as their own.
God chose to live as an ordinary person, everything that we experience and suffer, God as man has experienced and suffered himself – pain, rejection, false accusations, betrayal, depression, temptation, loss, pain, anger, hunger and thirst. All the good things too – love of family & friends, joy, answer to prayer, wisdom & knowledge, delight in God's word.
After seeing the baby Jesus the shepherds themselves became messengers of good news, they shared their joy and amazement, couldn't stop. Did their friends & neighbours think they were mad? Probably – did the shepherds care? They told everyone & praised God, thanking Him for sharing the good news with them.
The shepherds still have a message for us all – ordinary people in the 21st century. Jesus came for us, to live in us and inspire us to strive and work for others, to give and give. You can't win him over by being good and hard working all by yourself, that doesn't impress.
God calls the unlikeliest of people to work for him – Moses killed a man before he was called, Abraham passed his wife off as his sister, offering her to someone he was scared of, David had a friend killed so he could marry the friend's wife – read the bible, it goes on and on, God loves us sinners and sees the true worth in everyone, he's our dad and just loves us ordinary folk. Jesus and I agree – he lives in me & I'm a work in progress, and he's cool with that.
May God bless you and merry Christmas – Jesus loves a party.
---
ANOTHER FUN QUIZ FROM THE HORSE'S MOUTH
Questions:
​
(1)    In which country is Lyon?
(2)   What is the capital of Nigeria?
(3)   Who was the infamous leader of the Khmer Rouge?
(4)   Who played the lead role in the comedy 'Some Mothers Do 'Ave 'Em'?
(5)   Where is Nestlé's headquarters based?
(6)   What is the official currency of New Zealand?
(7)   What nationality was Napoleon Bonaparte?
(8)   Where do the France Rugby Union team play their home games?
(9)   Where would you find a Koala Bear in its' natural habitat?
(10) Who invented Facebook?
(11) Who had a huge hit with "The Best"?
(12) Where is Trump Tower?
(13) What insect shares the name of VW's iconic car?
(14) What is actor Michael Douglas' father called?
(15) Who wrote the bestselling novel 'Catch-22'?
(16) Who designed Sydney Opera House?
(17) Who is credited with inventing the mobile phone?
(18) What is the main ingredient in a Harvey Wallbanger?
(19) What is the game petanque?
(20) How many years of marriage does paper symbolise?
Answers:
(1) France (2) Abuja (3) Pol Pot (4) Michael Crawford (5) Vevey, Switzerland (6) New Zealand dollar (7) French (8) Stade de France (9) Australia (10) Mark Zuckerberg, Dustin Moskovitz, Andrew McCollum, Eduardo Saverin and Chris Hughes (11) Tina Turner (12) New York, USA (13) Beetle (14) Kirk (15) Joseph Heller (16) Jorn Utzon (17) Martin Cooper (18) Vodka (19) a form of boules (20) 1
---
Editor's final word: Once again thank you for all your support this year. I do hope you have a good Christmas and New Year. Best wishes, Dean.