FROM THE HORSE'S MOUTH
– February 2017 edition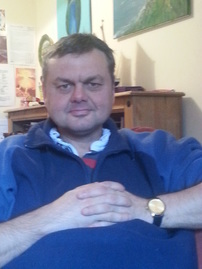 Hello.
I hope you have had a good start to 2017. I have found things a bit difficult as I fell and broke my right wrist before Christmas and have had a pot (aka Cast) on for just over six weeks.
This edition of the magazine features the three winning short stories from my last competition as chosen by the two judges and in the near future I will publish the poem that won the poetry section.
​
Below are details of the latest competition From The Horse's Mouth. If you would like something to be considered for publication in the magazine, please send it to: deancharltonmag@gmail.com
---
PHOTOGRAPHY COMPETITION (Nature Theme)
New competition From The Horse's Mouth. Please send your entries (up to three per person) to: deancharltonmag@gmail.com and subscribe for free, to the free magazine, to be entered into the competition at: www.deancharltonmag.com
Please see this page for more details
All winning entries will appear in a future edition of the magazine.
First Prize (£100), Second Prize (£50) and Third Prize (£25).
Closing date is midnight on April 30th, 2017.
---
WINNER OF THE SHORT STORY COMPETITION (£100):
FRED

By Diana Lawrence Parmar

She gazed out the window observing the construction taking place across the street. She was jolted  back to scenes of construction some years ago. What has become of my dear Fred, she wondered……..
The Promotion

How wonderful it is to walk just 5 minutes to get to work thought Ms Anne as she turned the corner into Greenlane. Ms Anne had just found a studio flat for rent after 8 months of searching and having to share a place with her 2 colleagues. At 35 she'd rather have her own place although she does miss the chit chats she had with her flat-mates at the end of their hectic work day. Her boss, Mrs Smith has informed her of the vacancy at their branch in Greenlane and she took up the offer for the transfer. How lovely to be able to walk to work and not get muddled up in the rush hour madness on the train.
She had visited the Greenlane Tiny Tots last Wednesday and met up with Ms Angela, the head teacher there. Since it's coming towards the end of the school term, Ms Anne will be helping Mr. Andrew and Ms. Lisa in the Green group.
She loves working with children. She has been working for 10 years now and has crossed paths with so many different characters, shapes and forms of children from various colour and nationalities. Some remain fond in her memory while some were challenges that helped her become a more competent teacher. All in all each day had something special to offer.
The following day, just as Ms Anne walked through the kindergarten doors, Ms Angela asked her to come into the office.
"Ms Anne, how was your first day? I hope you're settling well here", asked Ms Angela in a freindly tone.
"It was amazing Angela. It's also nice to come in at a quiet time like this when there are not too many children. It gives me a chance to get closer to the ones that are here." replied Ms Anne, enthusiastically.
" That's wonderful to hear! We will be having a team meeting this Friday after work to discuss about the next term. We have 12 children going into schools so with new children coming in we will need to reshuffle the group to have a good balance." continued Ms Angela.
"Will we still have two groups then?" questioned Ms Anne.
" Well, that's what I wanted to discuss with you about. There will be a new group after the holidays. The renovations should be completed by end of this month so we will have 3 groups. I heard so much about you from Mrs Smith and with her positive recommendations; I would like to appoint you as the group leader for the new Yellow group. You will be with Ms Grace, our teacher from the nursery group who has requested to move into Kindergarten." she spoke so swiftly that it took a while for Ms Anne to digest all the information.
"What do you say, Anne, are you ready to take on the challenge?" she persisted.
" It sounds like a challenge alright. I actually love the sound of it. Being new here in a new group………..I……I accept the challenge Angela but with your help and support of course. And the rest of the team's too." she added
" That's settled then. Welcome aboard Anne and don't you worry we have an excellent team here. You will get a chance to meet everyone on Friday. Now, let me show you your new classroom. Just mind your step as they are still working in there. I'm sure you will love it!" she said, leading the way.
The Meeting

Once Angela with her assistant Melanie arrived, the meeting began. Ms. Anne and Ms. Sue were offically introduced to the team.
After discussing several outstanding matters, the topic moved to the new groupings. Melanie and Sarah will remain in the blue, Andrew and Lisa in the orange and Anne and Grace will be in the new yellow group.
They were then given the list of children and their ages including the new ones. Some of them from the blue and green groups will be absorbed into the yellow group. At the heat of the dicussion, someone mentioned the name Fred!
'I think its good for Fred to move to another group. He's been with me for two years." said Melanie.
"No. Thank you, I'm not having him. With Martin and Jason I have my hands full. No, not Fred please!" Andrew responded.
"I'll take him." volunteered Ms Anne.
Suddenly the room was quiet and everyone turned to look at Anne. She was embarrased but trying not to show it, she quickly asked, "Did I say something wrong?"
Angela and Melanie exchanged glances  and with a big grin on her face Angela decribed Fred.
"Mrs Smith did mention that you are quite firm with the children in a positive way. If you think you are up to this ultimate challenge, it would be great for Fred and the rest of us." Angela reassured.
The Encounter

Ms Grace should be arriving any moment now so she went down to the kitchen to make them both a cup of coffee. They sat down in the classroom with their coffee mugs in their hands and went through their planned activities for the day. It was nice to have some quiet time before the children arrive.
"I was talking to Melanie, you know, just asking her more information on Fred. Sounds like we are going to have an 'exciting' year with him in our group." Ms Anne admited to Ms Grace.
" It really is going to be a challenge from what I gather about him. I've heard quite a few complaints from the other teachers as well as some parents. Tim's mom was frantic when she was called to pick her son up last Halloween. Fred had 'accidently' slashed his forehead with his plastic pirate sword. You can still see the scar on his forehead." explained Ms Grace.
"I think we should be quite firm with him. I will have a chat with him as soon as he gets here this morning." said Ms Anne.
Just as they cleared their mugs, the children started trickling in. They were allowed to have some free play before circle time. The group had already met together for orientation the previous week so they were familiar with the classroom and each other.
Ms Anne was in the story corner, reading 'The Gingerbreadman' to Marissa, Luke and Tina when Fred arrived with his mom. Ms Grace greeted them at the door and he waved his mom goodbye as he scanned the room looking for Lewis.
All was going well until they were hit with a loud crash, followed by shouting and crying coming from the building corner.
"What's going on here?" demanded Ms Anne who rushed to see what the ruckus was about.
"Fred crashed my tower! He is mean." cried Lewis.
"I did not do it on purpose. I was playing with the police car and it crashed into the tower. It's not my fault." Fred said, defending himself.
"Why don't you apologize and help Lewis rebuild his tower and remember that this is the building corner. You stay on the other side if you want to play with cars." she instructed him while comforting Lewis.
She looked up to see Ms Grace looking down at her and although they did not exchange words, there was that look that said….'here it goes'!
Right after circle time the children helped  Ms Grace cut some fruit for a snack. Just then Ms Anne took Fred to the reading corner to have a 'chat'.
"Did you have a nice holiday Fred?" she began.
" Yes. I went to the zoo. It's so cool as I got to ride on the pony and feed the penguins. The fish smelled awful and they slipped right through my hands. It was so funny." he replied animatedly.
"How do you feel about moving to the Yellow Group? she asked.
"Don't know. I miss my friends from the Blue Group but Lewis is here so it's not bad I guess."he answered.
"Do you know why you're here? she questioned.
He shrugged his shoulders and adjusted his glasses while looking at Ms Anne.
"Well, this is a new group and I am new here too. Although some of you have already been in this Kindergarten, there are quite a few who are new. I spoke to Ms Melanie and told her I needed someone to help me out. You are older and from what I hear, a good leader. I hope that you will be able to assist me and Ms Grace here in the Yellow Group. Do you think you're up for the challenge?"
"Me? ….Well….I do know my way around here. I like it here. I don't like to go to school. Thats why I am still here you know…….sure, sure I can do that." he replied, his face beaming with pride.
"That's great but do remember that the other children are looking up to you so, you must lead by example."she added.
He nodded and was pleased to have such an important role placed on his shoulders.
The Talents

Ms Anne had just announced at morning circle that they will be having an exhibition of the children's work during Parents Evening. Everyone is encouraged to work on something they would like displayed at the exhibition.
Fred was excited……he immediately went to the building corner and looked into the big box of blocks. Lewis followed closely as he always did. He worshipped Fred and of course…..Fred used it to his advantage. Typical Fred.
"Can I build with you?" asked Lewis.
"You're no good at it! Just help me sort the blocks out will you and do as I say" her replied rather harshly.
"Alright then Fred" Lewis obediently followed Fred's instructions and no one else was allowed to come close to the building area.
Fred was in his comfort zone and the end product…….it was amazing.
Ms Grace quickly grabbed the camera from the teacher's cupboard and took some shots from various angles to put into Fred's portfolio, together with the dozen incredible photographs already in there.
This boy is truly talented. He is special in his own way. There was just something about him that wasn't quite right……
 The Parents

Ms Anne sent a note home for Parent's Evening. Sadly Fred's parents could not make it so she set another date to meet with them. It would also be a great opportunity to get to know them and their situation better.
"Good evening,  Mr and Mrs Evans. Its nice of you to make it today. Could I offer you something to drink?" Ms Anne began.
"Just water will do," replied Mrs Evans as she turned to her husband for confirmation.
She filled two glasses with water and offered it to them.
"Thanks Ms Anne. So…..how's our Fred doing in his new group?" asked Mrs Evans.
"What has he told you?" asked Ms Anne.
"Whenever we ask him about Kindergarten, he just shrugs and says fine. It's difficult to get anything out of him." replied Mrs. Evans.
Ms Anne noticed that Mr Evans seemed distracted and fidgety hardly contributing to the conversation or responding to the questions.
"I think he is adjusting quite well and he is very helpful. He has strong leadership qualities too." said Ms Anne.
"That's nice to hear. I was hoping that this meeting wasn't to complain about his behaviour. We have been called in far too often for that." added Mrs Evans.
"Oh no. Not at all. He is learning to manage his anger now although it sometimes takes control of him." continued Ms Anne.
"Somehow its our fault. You see, he often gets his own way at home…..just to keep the peace. I know it's not the best way but it makes it easier for us to manage him." Mrs Evans confessed.
"I can see he struggles to adhere to rules but by showing him that there is always consequence to his actions, he is starting to realise that it's best to go with the flow. I know he doesn't like my firm actions but he is learning to compromise. He is very intelligent and with the right support he can succeed. By the way,  have you heard anything from the school?" asked Ms Anne.
"Yes, yes we did. We just received a letter to say that he will be tested in January to see if he is able to go to school next September. They will test him in January and then again in May before making a decision. I don't think he wants to go to school. He likes it here." she added.
"He has been here for more than 2 years and has many friends who will be going off to school next year so that could be a strong motivation for him to move on. We will do our best to support him. Thank you for taking the time to come and do keep me posted. Oh….yes before I forget, here's Fred's portfolio. I wanted to show you photos of some of the work he has done. You have a very talented son." she said as she handed them the file.
Ms Anne cleared the empty glasses away while giving them some time to look at the beautiful creations made by Fred using Lego blocks and some where he created the train layout including the stations and surrounding landscapes. These were captured in photographs taken by Ms Anne and Ms Grace. There was one where he was in the role play corner putting on an entire circus, entertaining his teachers and friends alike.
She saw the pride in their faces as they both exchanged looks, surprised to see a different side of their son, the side they hardly knew about.
 The Test

Fred arrived earlier that usual this Monday morning. Ms Anne, who was on morning duty greeted him and his dad at the door.
"Good morning Mr. Evans! Good Morning Fred!"
Mr. Evans just nodded. He rarely spoke. It's usually Mrs Evans or Gran who brought him to Kindergarten.
Fred looked different. He seemed sad as he waved his dad goodbye. He went straight to the reading corner, picked his favourite dinosaur book and sat himself there.
Ms Anne was about to go to him, just to have a chat, when the phone rang. Mornings were quite hectic and so it went on with children trickling in and breakfast being served that Fred was soon out of her mind…..
At nine am all the children moved into their own groups and as she was gathering her lot from the Yellow group, she noticed something unusual……there had been no complaint or bickering or fighting since Fred arrived. Now that's definitely unusual.
They got ready for morning circle and Ms Grace was there too. The children were excited to share their weekend stories but again something unusual happened. Fred did not interupt, laugh or make fun of anyone, not even Emily who stammers, and was constantly the victim of Fred's mean jokes. Nothing at all……and when it came to his turn, he passed. Even the children sensed that something was just not right.
Right after morning circle, Fred moved quietly to the building corner and was lost in his own world.
"Where's our Fred today?"asked Ms Grace.
"He's been like that since he came in with his dad. Must have been a bad weekend." assumed Ms Anne.
"Did his dad say anything about the test?"
"What test, Grace?"
"He sat for the test last Friday to assess if he's ready for school. That's the test he failed last year." explained Ms Anne
"Oh dear. Was it on Friday? Let me talk to him." said Ms Anne with a worried look on her face and as she approched the building corner she froze at the scene in front of her.
There in the corner of the room was a tent made from little chairs placed in a circle with a huge blanket over them secured by big wooden blocks.
It definitely had Fred's trademark written all over it but instead of the usual sounds of adventure and excitement associated with Fred, there was an eerie calmness. Quite unusual, thought Ms Anne as she crawled into the tent in search of Fred.
The bubby six year old who was always surrounded by his faithful fans and followers was curled up in a corner looking forlorn and all alone.
"Love your tent Fred, mind if I join you? It seems so cosy in here."
All he did was shrug his shoulders.
"How was your weekend? Did you do something fun with Lily?" Asked Ms Anne.
Lily, his four year old cousin who lived in the next block of flats from Fred and they often played together.
'No……..I wasn't allowed to play with her."
"Did you both have a fight?" prodded Ms Anne
"No…….I was not allowed to go out at all. No TV. No toys. Nothing." he answered with his head hung low.
After a few moments of silence he asked, "Ms Anne, am I a bad boy?" so softly that she barely heard him.
At this point all she wanted to do was hold him in her arms, to soothe all his troubles and bring back the joyful, mischievious glow that was missing today, but she knew she had to move slowly. Fred's not one for hugs and outward displays of emotions. Going slow was the best option here.
"Sometimes we do things that may hurt other people's feelings. That does not make us bad. It's our bad actions and behaviour that can cause problems.''
"But……but what if I did not do anything wrong?"
"Is this about the school test?"
He nodded as he adjusted his glasses.
"What happened Fred?"
"My dad was really mad. He thinks I am useless and he hates me. Just because of that stupid test," his eyes welled up with tears.
Ms Anne's heart sank to see the pain in his words. She reached out and he allowed her to comfort him.
The Agreement

Ms Anne stayed back after work so that she could meet Mrs Evans when she came to pick Fred up.
"Hello there Mrs Evans. Could I possible have a few minutes with you before you fetch Fred?"
"Sure Ms Anne. Has he done something?" she asked with a worried look on her face.
"No..no. Actually he's not been himself all day. Why don't we go to the meeting room. We could have a chat away from all this noise." Ms Anne suggested, trying to get away from the ruckus of children getting ready to go home.
As they sat down facing each other, Ms Anne wondered how she could best approach the subject which was quite delicate.
"I heard about the test. So its not good news I gather." she began
" Ah yes, the test. I don't understand. He seems like a very smart boy. I just don't get why he failed the test. His dad was really upset." explained Mrs Evans.
"Fred was not himself at all today. He was reserved and sad and he did say that his dad was quite upset. I think he is quite shaken by his reaction. I've never seen Fred like this." said Ms Anne sadly.
" I know. I spoke to my husband yesterday. He was really upset when the school suggested we put Fred in a 'Special School'. You know Fred….he does not need a special school. I really don't know what to do now."
"Does he still get another chance?" asked Ms Anne.
"Well, they explained that there will be another test in May and after that, if he fails to get thorugh, he will be sent for further evaluation to determine which school will suit him best. What can I do? He loves it here and has no interest to go to school at all." explained Mrs Evans, tears threatening to flow from her sad eyes.
"Do you have them? The test he sat for……did they give them to you?"
"Yes. I have it at home. Why do you ask?"
"Could you please bring them in. I would like to see what happened. I am going to try my best to help Fred pass the test in May. I know he can do anything he sets his mind to accomplish. I just need your help and support." assured Ms Anne.
"That will be great Ms Anne. What can I do to help?" she asked
"The entire family needs to support and encourage him in a positive way.   He is just afraid of letting go of what's familiar to him. Beneath that confident, boisterous boy is a scared child who wants to stay in his comfort zone. Can we help him…..together? I am confident that we could help him but we need to be on the same course."
"Thank you for your confidence in Fred. He talks about you all the time. Says you're strict and all but I think he still likes you. I will bring the test papers in tomorrow. Please call me if you need to update me. I feel so much better now. Thanks Ms Anne." she added just before going to fetch Fred.
It was a positive meeting for both parties.
 The Confrontation

As she went through the test paper, thoughts kept running through her mind. She could not understand why he failed. She knew him well enough to know that these questions were definitely not beyond his ability.
Why did he not get them right?
Just after morning circle, the children got dressed to go out to the playground. Ms Anne had asked Fred to stay in with her as she wanted to talk to him.
''Your mom passed these to me this morning,'' she said as she showed him the paper.
''That's the stupid test,'' he said.
''Fred, can we talk about this…..please?'' she pleaded.
Silence followed……..
''I know you well enough to know that you know the answers to these questions. Why did you do it?'' Ms Anne asked.
''Do what……what are you talking about?'' he asked innocently.
''You know quite well what I'm talking about young man,'' she said sternly.
Silence again…………..
''I don't think you want to stay in here all day while your friends are out there having a great time, would you?'' Ms Anne asked again, hoping that he would open up.
Silence………..
''Why can't I just stay here in Kindergaten. All my friends are here. I know YOU don't like me. Is that why you want me to go away,'' he answered.
''What makes you think I don't like you? Is it because I am strict with you?
You know I am very strict but I love each and everyone of you so much. Remember when I was away for Christmas. I brought back a dinosaur book for the class just because I knew how much you love dinosaurs. You are very special to me and that's why it makes me sad to see this,''she said pointing to the paper.
Silence………
''Fred, all your friends will be going off to school. Nobody stays in Kindergarten forever. I know its quite scary to think of new beginnings. New building, new friends and new teachers but think of all the new adventures you will experience. Whenever you feel like visiting us, we will be right here. You will be a famous and successful  person one day and I have no doubt about that. Then, I hope you will remember what I told you today.''
She held out her arms and he welcomed the long, warm hug. That day meant the world to him. He felt loved. He was determined to prove Ms Anne right.
 The Gift

It was the last day of Kindergarten and there was a huge class party today. Everyone was in such a happy mood. The parents came in with food for the party and Ms Anne and Ms Grace were busy getting everyone together for the group photographs.
There was a certain sadness that crept in… between all the laughter. It will not be easy to say goodbye to the lot heading off to school. This was the most painful time for Ms Anne each year. She was sorting out their portfolios and lingered a while longer browsing through Fred's. That boy has come a long way since their paths had first crossed.
''Fred, come here for a second?'' she called out to him.
He  jumped up onto her lap.
Then, removing something from her pocket, she gave it to Fred. It was a sealed envelope.
''May I open it now?'' he asked
''Sure you may,'' she replied
Inside the envelope was a card. It read, ''YOU ARE AMAZING!''
He opened the card and out fell a little blue wind-up dinasaur, the size of Fred's little finger.
''Do you like it?'' asked Ms Anne.
He smiled as he nodded, obviously happy with his gift.
''Whenever you feel down just wind him up and he will cheer you up,''she added.
He turned around and gave her a big hug as she whispered in her ear.
''Thank you, Ms Anne. I love you.''
''I love you too Fred!''
The Award

It was a special day for Fred. As he heard his name being called out, he walked towards the stage with his head held high.
He looked back at his parents, both smiling back at him, proud of the man he's become.
He accepts the award.
'Frederick Evans: Architect of The Year 2016'!
He reached into his pocket and took something out, something small but special, something quite meaningful to him…..then he began his speech.
---
MY NOT VERY SERIOUS STARS

Scorpio 24 Oct – 22 Nov

This month you should cherish yourself as you seem to spend all your time helping others. You have done well abstaining from alcohol but don't relapse as this would be a disaster. An old person needs your help this month so don't shirk your responsibilities.
Sagittarius 23 Nov – 21 Dec

You hear that a witch doctor you once spent time with has died and did not live to be 150 as he predicted. Give more thought to the idea of going to live in France as this was once your dream. Someone you love needs to be told so.
Capricorn 22 Dec – 20 Jan

You are disappointed that you never became as star, but it is time to count your blessings and realise that we all have different roles to play in society. A new soap on the market could help improve your skin. Your dandruff also really needs attention.
Aquarius 21 Jan – 19 Feb

The discovery of a close friend's affair will leave you in a quandary and unsure what to do – if anything. Your life has been interesting and it may be worth writing about it. A garden fork may be an unusual but very useful present. Stop meddling in other people's business just because you think you know best.
Pisces 20 Feb – 20 Mar

Someone may try and give you a fake banknote so be on your guard. A posh woman may try and make you feel inferior but remember she too uses a toilet.  It is a good time to buy a collection of antique hat pins or invest in some psychedelic clothes.
Aries 21 Mar – 20 Apr

Don't be too hard on a woman who has had a ridiculous boob job as she is still a nice person. A job opportunity may not be everything it seems. Consider giving a bit of money to your favourite charity.
Taurus 21 Apr – 21 May

Good fortune is just around the corner for you. It is a good time to buy a family pet now that you have more spare time and the money to care for it. A foreign holiday in the sun would benefit you and your family.
Gemini 22 May – 21 Jun

A ghost will begin to appear in your bedroom on a regular basis – but don't be afraid as it only a deceased relative who wants to be near you and to help you. If you're short of money, consider eating dog biscuits.
Cancer 22 Jun – 23 Jul

You may do something this month that embarrasses your teenage daughter and you should really know better. You must decide to sell a family heirloom to raise much needed cash or keep hold of it for sentimental reasons. A good time to make some vegan soup.
Leo 24 Jul – 23 Aug

It is a good time to start drinking sparkling water instead of sugary drinks. If you have worms don't hesitate to go to the pharmacy. Someone from the past will appear with good news that will positively change your life.
Virgo 24 Aug – 23 Sep

Someone who has had everything on a plate may try to preach to you, but just politely listen and bite your tongue as they may possess some pearls of wisdom. Beware of taking horoscopes too seriously as some of them are just made up by cynics.
Libra 24 Sep – 23 Oct

An extremely ugly woman may do something that makes you realise how she is full of inner beauty. A friend may suggest you wear less make-up and it is worth considering. Big changes to your lifestyle are not recommended at the moment.
---
A COUPLE OF WINE RECIPES FROM JUNE CHARLTON
Potato Wine
Ingredients:                                4 lbs. of potatoes
6 pints of boiling water
1 ½ oz ginger
(to each gallon of water)            2 lbs. of sugar
4 oz of raisins
8 oz of pearl barley
½ oz of yeast
Juice of 1 lemon
Juice of 1 orange
1 slice of toast
Method:                                Wash and slice potatoes but do not peel. Pour the boiling
water over them adding the ginger. Leave for 4 days to
infuse. Measure the liquid and add sugar, raisins, pearl
barley and yeast. Spread on toast and add the lemon and
orange juice. Leave in a warm place (65F – 75F) to
ferment. When bubbling has ceased the wine should be
stirred. Leave for a further 3 days to settle then strain through
a flannel or very thick muslin cloth into a cask and cork and
leave for 6 months. Pour into bottles, cork and store in a cool
dark, place – if it does not clear strain through a thicker
muslin.
---
Sparkling Beetroot Wine
Ingredients:                           4lbs. of uncooked beetroot
6 pints of boiling water
2 oz of root ginger
(to each gallon of water)       2lbs. of sugar
½ oz of yeast
Juice of two lemons
Method:                               Wash and slice beetroot. Pour the boiling water over the
beetroot and add the ginger. Leave for 4 days to infuse.
Measure the liquid and add sugar, yeast and the lemon juice.
Leave to ferment in a warm place (65F – 75F). When
Bubbling has ceased the wine should be stirred. Leave for
Further 3 days to settle. Strain through flannel or thick muslin
and put into a cask, cork and leave for 8 – 9 months. Pour into
bottles, cork and leave in a cool dark place.
---
LOUISE WOOD-IVES' DESERT ISLAND DISCS
​(1) Always with you, Always with me    – Joe Satriani(Because it was the song I walked down the aisle to with my dad when I got married.)
(2) Legs                                                           – ZZ Top
(I like the guitar sound in this song)
(3) Bridge Over Troubled Water                   – Simon and Garfunkel
(I like the lyrics in this song)
(4) Don't Stop Believing                                – Journey
(The whole sound of this song makes me smile and want to dance)
(5) Forever                                                     – Chris Brown
(I like dancing to this song)
(6) The Boys of Summer                              – Don Henley
(This song is great to listen to in winter when it's cold and miserable because it makes you think of summer and sunshine)
(7) Romeo and Juliet                                    – Dire Straits
(I love the sound of the guitar and the voice and lyrics of Mark Knopfler)
(8) Is This Love?                                           – Whitesnake
(I worked in a Rock pub when I was younger and this song was always on the Juke Box – I just love it)
If I could only take one song it would be number one.
Favourite Book: Angela's Ashes by Frank McCourt.  It is a good true story of survival.
Luxury Item: A Blanket
---
ADVERTS
From Michael Blackburn
Am I alone in disliking adverts on the TV? I'm sure the advertisers know that they disturb the programmes so it is up to them to make the adverts interesting in an attempt to calm us down. They fail miserably.The meerkat advert – awful. I quickly change stations.The man with the big moustache who sings loudly – I turn the sound off.Car adverts – I don't have a car and don't want one. Anyway they are just tin boxes with wheels. They are all the same and boring.
Beauty Products – How much make-up can a woman's face take?Cleaning Products – They claim to be 'New Enriched' etc. and all seem to have the 99.9% ability to rid your house of germs. Why doesn't some manufacturer produce a product to rid of the 00.01%?Travel adverts – They all claim to have the best value. It's impossible to make a choice.Hotel Adverts – all claim to give you the cheapest price. But can they ALL be the cheapest?Broadband and Electronic Adverts – I've no idea what they are trying to sell. We'd have to take a Degree in Science before any of it makes sense.BOGOF food adverts – A good way of buying too much and throwing it away later. Instead, why they don't reduce the price?
One advert has a bully who pushes people out of the way to show his product. If the advert was any good then I should be able to know the product. I don't so the advert is a waste of time.
Adverts telling you that they want to help you and their service are FREE. They are only FREE if, in the process, they can make money for themselves.
Cashback. I don't understand it. Why don't they just reduce the prices?
APR Representative. I haven't a clue as to what it means. Such abbreviations are used without explanation. How are we meant to understand them?
Even if we don't like the adverts they should leave us knowing the products. They don't so they fail.
The only value they have is giving the chance to have a good grumble!
---
Advertising with #FTHM
Please feel free to contact us if you wish us to Advertise on our 
Adverts page
 for you. This is a useful tool that is currently free.
---
SECOND PLACE IN SHORT STORY COMPETITION (£50):
MY FATHER'S DARKNESS

By Laura Widener
The doorknob felt cold in my hand, despite the sauna-like heat commanding sweat from every pore. I willed myself to turn it and push away the door, its color faded like dried blood.
The door was brighter in my mother's stories where I learned of it, instead of from my own memories, as it should've been. She told me of the jagged sketch upon thick lines of notebook paper, scrawled by her eight-year-old hand—a yellow two-story with a red door, behind a white picket fence. Decades of life packed in and out of boxes and homes had misplaced the drawing, but my mother's vision was not lost. Her sketch had become a reality, built by her childhood sweetheart—my father.
The house's wooden siding signified its age much beyond my 24 years, with paint that looked more like an overripe banana than the sun yellow crayon from my mother's youth. The picket fence too was sullen, begging to frame the love that was once within.  Even the trees wept, their branches sagging and barren. I wondered how long it had looked like this, as if sadness had rolled across like a wave and drowned the life out of all the living things.
I took a deep breath, releasing a shakiness I hadn't noticed before, and pushed the door open. The stale air crept into my nose, reminding me of the way my grandmother's house had smelled in her absence while she laid in the nursing home. It was a smell of emptiness; musty and thick. My chest thudded faster as I stepped in, the open door illuminating only a few feet of the foyer, leaving the rest of the house in darkness. I didn't close the door behind me until I found a switch on the wall. It chased away the blackness, but not the uneasiness that tingled on my skin.
It looked cosier than it felt. The living room stretched before me, a matching beige sofa and loveseat nestled around an oak coffee table in the room's center, and a television in a corner next to a brick fireplace along the wall. The red flannel pillows and matching throw draped over the sofa drew my gaze. They were unlike anything my mother owned, and if she hadn't told me, I wouldn't have believed she lived here—or that I had lived here, too.
I tried to picture it—my young accountant father leading my mother from the car, her sight covered, but her steps willing. Open them, he would've said. And when she did, her eyes would shine as her dream came into view before her. She might've pinched herself, questioning whether it was real, as her eyes welled with love and joy. She would've crushed into him, wrapping her arms tight around his neck. Do you like it? He would've asked. Yes! She would've exclaimed. Then they would envision their life together, even the spot where they would hang the swing, swaying back and forth, nestling their gray hair and wrinkled skin together. They did this because their love was young and naive.
The hardwood groaned under my feet as I moved across the space between living room and kitchen. I squinted as I tried to find the exact spot in the Polaroid from my baby book, titled First Steps with a dozen exclamation points. When I looked up again, I found the penned notches on the side of the wall that opened before the hallway. Uneven lines and incremental dates laddered up the wall, beginning with my first birthday, and ending sometime after my fourth. The incompletion should've stung, but it didn't.
Somewhere in between the gift of a dream home and my fourth birthday, my parents' marriage deteriorated. My father became absorbed in himself and in his work, my mother said. A homebody with utter disinterest in being outside the walls of their home. I thought you liked our home? He shot at my mother one day, wielding guilt in a feeble attempt to keep her home. It didn't work. My mother's definition of living wasn't solely behind the walls of home, nor did she want that life for me.
We never heard from him again. He didn't show up to the divorce hearing. Nor any of my volleyball games or dance recitals. Just my mother, alone among the pairs of parents. The only way we knew he was still alive was through the constancy of monthly child support payments. My mother's insurance agent salary was plentiful for just the two of us, so once the payments ended; the accumulation had put me through college and purchased a car for me. Every time I drove my car or stared at my framed nursing degree, it reminded me of my estranged father—and the resentment that burned within me.
The halls of the house were empty. I didn't have a clue of what I expected to find, yet seeing the blank walls stirred some surprise. I was accustomed to the framed photos of my mother and I lining the halls at her house. My father didn't care enough about anyone to display their photos, I decided. The first door exposed a bathroom, decorated in an under-the-sea theme of fish and coral reefs. Beyond the second door was a room containing only a bed and a dresser, likely for the guests that never came. I caught my breath when I peered through the third door.
My mother and I didn't talk about my father much over the years. She feared the topic would be too difficult or painful for me. Only when I had random—and seldom—questions did his name come up. I assumed my father had remarried and had more children, perhaps to redo the life he failed at. I imagined siblings with thick brown hair like mine, like the pictures of my father stashed away in a box under my bed. My mother only said she didn't know.
We were both wide eyed and frozen when the thick manila envelope came, the contents informing us of his death. Accompanying his will, the keys to his home—my mother's dream home—left to me. They said it was a car accident. It took a few weeks to muster the courage to go to the house, while scanning the weekly newspaper. No obituary. No sign of a family left behind.
Without a doubt, I was the intended tenant of the third room. It was unlike the meticulous design of my mother, a perfect pink ballerina theme with matching white crib, dressers, and rocking chair that I'd seen from our photo albums and my baby book—yet that was, unquestionably, the inspiration for what it was now.
The walls were white instead of a soft baby pink. Instead of the crib was a full-sized sleigh bed covered in a solid pink comforter with tutu-like ruffles; the pillowcases and curtains matched. The walls hung framed artwork depicting a series of ballet poses. Like the bed, the dressers were white, but larger than the ones that had filled the nursery. An office chair and desk sat in the corner where the rocking chair once was, its surface empty except for a porcelain ballerina lamp topped with a white shade.
Why would he do this? I couldn't will myself to open the dresser drawers or the closet. Would they bear more things intended for me? As a crushing weight fell upon my chest and I felt it harder to breath, I fled the room. My fingers trembled as I closed the door, leaving behind the thoughts of what could have been.
The last room at the end of the hall behind double doors was the master bedroom, I deduced. Either my father was a neat freak, or the master bedroom was the only room he truly lived in. There was no sign of disruption anywhere else. I might have questioned whether he actually lived here, except that it was too clean to be vacant. Dust seemed to accumulate in vacant houses in a thick layer, floating steadily in the air against the exposure of light. There was none of that here, as if my father had just been here the day before. Except the stagnant air reminded me that he wasn't.
The door creaked slightly as I opened it and took in the room. It was clean, yet cluttered. The room was rectangular, and lining one of the long walls was what must have been a dozen file cabinets and a roll-top desk. The last time I'd seen this many file cabinets was at the county registrar's office when I'd had to get a replacement for my lost birth certificate. My father didn't seem like the type to repurpose file cabinets. What kind of person had that many files to organize?
I barely noticed the bed along the short wall, a smoothed blue satin duvet on a four-post frame and nightstands on both sides. The opposite short wall had doorways to the closet and bathroom, both meaningless to the magnetizing file cabinets. I had to know what was inside.
Upon closer inspection, I realized that there were actually nine file cabinets, all with four drawers numbered according to years. I moved to the earliest; the first in the row. The two lower drawers were designated "1989" the same year my parents married, while the two upper drawers were "pre-1989." The adjacent cabinet had just one year for all four drawers: 1991. The year I was born. I pulled open the first 1991 drawer, revealing stuffed hanging folders titled Photos, Records, and Letters. I felt for the first photo in the folder: a snapshot of my mother's beaming smile as she held up a pair of baby shoes. I'd seen it before in our albums, and I wondered if my father held a copy of every photo before the divorce.
I drew an envelope from the last folder. The handwriting was foreign, certainly not my mother's. It was neat print with occasional morphs into cursive. The lines of the letters were smooth, drawn by a steady hand in a purposeful motion. The date was a little over two months before my birth.
Dearest Noelle,                                                                                 March 21, 1991.
                                                                        
You are not even born yet and I already love you. I love the joy you have already brought into our lives and the purpose you have given us. We have finished your nursery and are eagerly waiting your arrival. I am ready to be the best father I can be for you… 
I stuffed the letter back into its envelope and into the folder, feeling my throat tighten as I did so. I already knew my father had begun as the doting type, enthralled by the blessing that he called my birth. What happened to him over the years was what I didn't know or understand.
I moved along to 1995, the year of the divorce. The Photos folder was much smaller, but the Letters folder much larger. I removed an envelope.
Noelle,                                                                                                 September 16, 1995
            These last few months have been agony without you and your mother. I miss your smiles and giggles, and the way you could make my worries disappear. Our home is so empty and lonely. We were supposed to be here together. I'm supposed to be your father and protector. But I can only do that if you're here, and you're not….
"That doesn't make any sense!" I yelled to the paper while I crammed it back in, and then slammed the drawer shut. I pulled open more drawers, now desperate to find answers I didn't think I cared to find.
Noelle,                                                                                                 April 5, 1996
I'm miserable here. I've been miserable every day you've been gone. Your fifth birthday is coming up and I'll sadly miss it unless you come home. I'm so lost without you and your mother. Being alone is terrifying. You were the light in my darkness. I'm sorry I'm so weak. I'm sorry I failed you…
Julia,                                                                                                   March 9, 1998
I'm trying so hard to work on myself and become stronger for you and Noelle. I want us to be a family again. I've been having video conference sessions with a therapist to help with my issues. She says agoraphobia is treatable. It's the first good thing I've heard since the last time I heard your voice. I hope we will be together again soon…
My love, Julia,                                                                                     July 12, 2001
Our anniversary has just passed. It would have been our 12th. I cannot imagine myself as a divorced man, no longer your husband. I still hope you will come home to me, and we can reclaim the happiness we always dreamed we'd have. I miss my family. I will be here waiting, ready to pick up where we left off. The only love I want in this life is from you and our sweet Noelle. I'm still working on myself, trying to overcome these fears. I'm trying another medication. None of them has been effective, but there are still more to try…
Noelle,                                                                                                 December 25, 2003
My sweet daughter, my heart is broken that we cannot be together yet another Christmas. Our home hasn't seen joy since we were all together as a family. I'm so overwhelmed in sadness and worry; I can hardly make it out of bed anymore. My fears are crushing me. I'm too weak and too scared to overcome it. I'm so sorry… 
Julia,                                                                                                   November 11, 2006
My therapist has been coming to the house for treatment sessions. Since nothing else has worked, she said I was a candidate for something called EMDR—eye movement desensitization and reprocessing. She asked about my most distressing images. I said one was my wife and daughter leaving me. Now it's part of therapy and I have to recall it constantly. It's not helping. It's making things worse. I want to die, more than I thought I did on the medications…                                     
Noelle,                                                                                                 June 22, 2009
I never imagined I would miss your childhood, or your teenage years. I never imagined I'd be a prisoner to my own mind and home. I hope you're nothing like me. I wish I had done things differently. Please don't make the mistakes I made. Whatever you may become in life, be honest and kind. Seek help when you need it. Maybe if I had, you would be here with me… 
Julia,                                                                                                   May 19, 2011  
My heart is broken—in every sense of the word. The doctor said it's failing, and the medications haven't had any effect so far. I'm less scared of death than I am of being alone. I hope you moved on and lived your life. At least one of us should have. My life is so full of regrets and mistakes. And yet I will die without fixing any of them…
Grief I had never felt before ripped through me with sobs that rattled my bones, a flood of tears I could hardly see beyond, and pain that made my head and chest feel as though they were on the brink of explosion. Nothing in my life had made me feel like this. Not when I broke my ankle after my bike slid on gravel and I fell on top of myself at nine years old. Not when my first boyfriend dumped me at 19. Not when a fellow nursing student blew out my vein during IV practice. This was pain. Grief. Longing. Dozens of other feelings and emotions all swirling around me like a tornado and trapping me in its destructive winds.
I didn't know how long I sat there, crumpled into a ball on the floor, until my eyes finally dried. There was no way to gauge how much time had passed. Sunlight couldn't penetrate the covered windows, and the walls didn't bear a single clock. I wondered how much the dungeon-esque feel of this room had to do with my father's entrapment. In that moment, the sudden urge to drive myself home where I could wallow in my own bed was overwhelming.
I blinked hard as a thought hit me. Car. The medical report said it was severe trauma resulting from a car accident. He left. I sprung from the floor with speed I hadn't realized I could attain. I ripped open the last file cabinet drawer and clawed my way to the last letter in the most recent folder.
Noelle,                                                                                                 January 15, 2016
I don't know why I have lasted this long, but I have. I can feel that it won't be much longer now. It's amazing how reflection and soul-searching takes place when faced with death, as though it's of no importance in life. I noticed too that dying changes perspective. Some things, some fears, they just don't matter anymore. People say that everyone has a purpose in life. I've been trying to figure out what mine is. Maybe it was helping bring you into this world. Actually, that's the only good thing I ever did. The only thing I don't regret. I just can't go yet with this many regrets in my life. I have to see you once before I go. I have to tell you everything, so maybe we can both have some peace. I found your address today and I think I still remember how to drive…
---
LETTERS PAGE
Dear Editor
I am writing to say how much I agree with the person who said they felt Christmas is a good thing – even if you're not a Christian. I too do not follow a recognised religion but really look forward to a winter break with family and friends and enjoy seeing the happiness it brings to many children.
Margaret Homes, Chelsea
Dear Editor
I am not a catholic but I am really opposed to abortion whatever the circumstances of conception, and conditions an unborn child may have. Once a life has been created it must be respected. We have no right to play God.
Sidney Jones, Glamorgan
Dear Editor
I would like to say that it is about time that Sunday Opening Hours were abolished – we are living in the twenty-first century after all! People should be free to shop whenever they want to, and the emphasis should be on creating a more secular society – not one that is influenced by outmoded minority views.
Gary Fryston, London
Dear Editor
I have a friend who is two people: one when he is sober and one when he is drunk. The change in him is quite remarkable when he is drinking alcohol, and he quickly goes from being a nice affable bloke to a monster. Alcohol is such a powerful drug which causes widespread damage to many people and more publicity should be given to illustrate the serious effects it not only has on an individual, but also innocent family members.
June Monks, North Allerton
Dear Editor
Can I just say what a wonderful job the police do in keeping us safe (most of the time) from some very wicked and selfish people who would hurt us in any way possible. I don't appreciate it when they are used politically e.g. the Miner's Strike, but we would really be in a mess without them.
​
Isabel Joyce, Wellingborough
---
THIRD PLACE IN THE SHORT STORY COMPETITION (£25):
THE NIGHT WATCHMAN – a double life

By Ian Gill

The mist was clearing as the figure, dressed in a long trench coat and a wide-brimmed hat lit a cigarette. The light at the end of the peer gave added illumination to the full moon, half covered by cloud. There was a flutter of wings as a seagull landed nearby; it had spotted some scraps of food left by a careless visitor. He could see a figure approaching. Is this the contact he was waiting for? His heart was beating faster for he was to receive a package, a package of which the contents was of great importance and had to be kept secret. A burden on himself for if it was lost to the enemy, the battle for freedom would be lost.
The approaching figure drew closer towards the night watchman, but something wasn't right. The signal had not been given. The watchman was on his guard now and wary. There was a splashing sound behind him; the sound was not unfamiliar to him for it was the ores of a rowing boat dipping in and out of the water. He looked down and could make out a single figure with long hair blowing in the wind underneath a beret. He started to feel uneasy now as the figure on the peer was drawing closer. – "Bradley" someone shouted from the other end of the pier, and the approaching figure turned and made his way back. The watchman wiped his face, "panic over, now calm down" he said to himself.
The boat had just pulled up by the pier; "there's the signal" he muttered to himself and made his way to the boat. The courier handed the package over without saying a word, she just smiled and climbed back into the boat and headed back in to the darkness. There was a strong smell of alcohol in the air, but where was it coming from for there was no one about, or so he thought. "What you got there then?" came  a voice from under the pier. "What, who are you? Where are you, come out and be identified". "OK here's who I am. And I say again what ya got there then?" "Who are you?" "You know who I am", said the drunkard. "And I saw everything that just happened".
The night watchman said nothing for he knew what was at stake. The drunken man started to tease him a little then said "the truth is, it is a lie but no one knew the lie was not the truth". You're drunk and not making sense. Then he remembered, and replied "if the truth is a lie then we are all doomed". "So be it, sorry to put you through that but we had to make sure we had the right man for the job". The night watchman sighed and said "this is for you then?" "Yes it is".
He handed the package over, they shook hands and the drunkard made his way along the pier singing to himself a merry little song. The night watchman smiled and looked at his watch. It was 3 am. Only another 3 hours to go he thought. Time for a cup of tea. He poured from a flask which was in his backpack and finished the last of his sandwiches. 6 o'clock soon arrived and it was time to go home for a well-deserved rest.
---
FUN QUIZ FROM THE HORSE'S MOUTH
Questions:
1.     Who played the lead role in the film Cool Hand Luke?
 2.    Who painted the Mona Lisa?
     Van Gogh was born in which country?
     What is the largest spider in the world?
     Where are the Galapagos Islands?
     What was David Bowie's real name?
     Who played the lead female role in the musical Grease?
     In which country was Freddy Mercury born?
     Who painted 'The Haywain'?
     What is the capital of Canada?
     What nationality was Shirley Temple?
     Where was Stan Laurel born?
     What is the capital of Belgium?
     What is the currency of South Korea?
     Where is Kempton Park?
     What did Virginia Woolf do?
     How do you say "hello" in Spanish?
     Who played Debra in 'Everyone Loves Raymond'?
     Where was Frank Sinatra born?
     Who plays Rita Fairclough in Coronation Street?
Answers:
Paul Newman (2) Leonardo da Vinci (3) Netherlands (4) Goliath Bird Eater Tarantula (5) South America (6) David Robert Jones (7) Olivia Newton-John (8) Tanzania (9) John Constable (10) Ottawa (11) American (12) Ulverston, UK (13) Brussels (14) South Korean Won (15) Surrey, UK (16) Writer (17) Hola (18) Patricia Heaton (19) Jersey City, New York (20) Barbara Knox
---
Editor's Final word: thank you reading the magazine and I hoped you enjoyed it – back copies can be found at: www.deancharltonmag.com     Remember you can send things to be considered for publication to: deancharltonmag@gmail.com  Dean