FROM THE HORSE'S MOUTH

 – 

January 2017 edition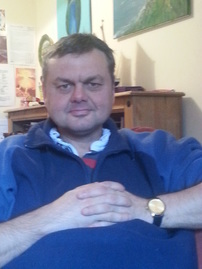 My mother June hopes you all have a Happy and prosperous New Year and experience good health this coming year. She also hopes you manage to keep your New Year resolutions!
Anyone can write in this magazine as long as it is not racist or offensive. Please send your contributions to us at: deancharltonmag@gmail.com      Dean.
​
---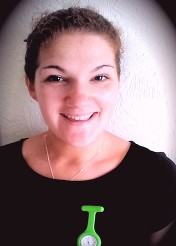 INTERVIEW WITH MASSAGE THERAPIST MELANIE WARBURTON
Can you tell me a little bit about yourself? I live in Greetland (Halifax) and I've lived in Yorkshire for nine years and before that I lived in Liverpool. I come originally from Cheshire. I have a son who is 7, my life is pretty hectic.
Where do you work? I work in Sowerby Bridge at The Wellness Centre – 23 Fairbanks, HX6 2AB, which I opened April 2015.
I have been based in Sowerby Bridge for six years. I've been a massage therapist for over ten years – I specialize in bodywork and I also carry out relaxation treatments as well.
How did you come to be based in Sowerby Bridge? I got a job in Sowerby Bridge High School as a learning mentor working with special needs people so my background is around autistic teenagers, HI students and SEN students. I don't work with students anymore, now I run the wellness centre and enjoy doing my hobby for a job.
Do you just concentrate on massage? I'm a massage therapist and I also offer baby massage and pregnancy massage as well. I'm an Arbonne consultant and this involves natural skin care, health and beauty ProdYou that you can't find in the shops – if you are interested in sampling or purchasing any of these products please contact me.
I use products in the treatment I do and for my personal use. The products can be sampled at the Wellness Centre, where you will also find Sissel products, pure Aromatherapy essential oils and much more.
What attracted you to doing massage? It was a hobby at first and then people were saying how good I was – and I was also interested in the human body. I went to the Netherlands when I was training and I stumbled across something called The Human Body Exhibition where people donate their body to science. So that's what got me into massage as I have always thought how incredible the human body is.
What does being a massage therapist entail? I look at people holistically and understand their needs through doing a detailed consultation with them. I look at their past history, diet, lifestyle and things like their posture and their occupation. I also find out if they are stressed and what their general mental health is like. So I try to help them and give them advice. I then concentrate on giving them a deep body tissue massage.
What is that type of massage for? Massage can help and ease sciatica, knots in the body and general aches and pains. I do deal with specific problems that people have such as a frozen shoulder. Also I have recently qualified as a reflexologist and as that involves working on people's feet  (as they mirror your body) , this entails stimulating the nerve endings in your feet and through this I can detect build up in internal organs and relieve physical and mental symptoms – so I can not only assess them through massage but also through reflexology.
How long does a massage with you last? About an hour although that is dictated by the length of the consultation e.g. if someone comes with a lot of medical history then it takes a lot longer. After the consultation we make a joint decision about what is the best treatment for them. When I carry out Swedish massage it's a twenty minute workout with them lying on the couch and this can repair many problems – my hands are healing! I think it's important to add that I always put the clients first and do not 'clock-watch'.
Do you ever work in conjunction with other therapists? I network with other therapists and refer clients when needed to the relevant professional. If a client comes with hip and lower back pain, I would assess and look at alignment and if I think the client is out of alignment and the skeleton needs adjusting, I would refer them to the in house osteopath.
Do you cater for people with arthritis as well? Yes, I have quite a few clients with rheumatoid arthritis and osteoarthritis. It can help circulation, flexibility and ease pain. There are also lots of other benefits to massage like an improvement in metabolism and circulation. I treat the client as a whole as, for example, someone with back pain may have problems elsewhere in their body hence looking at people individually and holistically is useful.
What do you hope happens to your centre in the future? I would like to open a training centre to teach people massage and how to use their hands. Also people must be taught to treat people as individuals so that every massage is bespoke as every individual is different and people's mental health differs. I also see my role as a bit of a counsellor as well as massage therapist because you have to understand people to determine what is wrong with them.
When people come for a massage, do people have a series of massages or a one-off massage? It depends. Some clients come every week or monthly, some come to relax but the majority of clients come with specific problems such as pain in the muscles, joints, stress or depression – and much more.
Please note clients can block book treatments and receive a 10 % discount.
What kind of people come to you? People from all backgrounds, young and old, different occupations including professional people.
Can you talk a bit more about The Wellness Centre? The centre is an umbrella of specialists treating everyone as an individual and my vision is to have different therapists working in synergy under one roof. We work on the mind, body and spirit.
We have a counsellor, an osteopath and a hypnotherapist who is also qualified in BWRT – Brain Working Recursive Therapy. There's always room for enthusiastic therapists who would like a warm and calm environment to work in.
How many rooms are there at the centre? There are three rooms and a space which can be available for small workshops /events.
How can people contact you?
Email: mel@metimemassagetherapy.co.uk
Phone: 07702404915
Our Address is:
The Wellness Centre
23 Fairbanks
Sowerby Bridge
HALIFAX
HX6 2 AB
​
You can also find me on Facebook where you can see information on topic of the month /massage of the month and catch special offers, don't forget to like and follow us!
---
DEAN'S NOT VERY SERIOUS STARS
Scorpio 24 Oct – 22 Nov
Criticism from a loved one may leave you feeling deflated but do seek a second opinion as they may just be jealous of you. You must stop ignoring that rash and have it looked at. A new car may be a good idea.
Sagittarius 23 Nov – 21 Dec
A beautiful woman may make a beeline for you but she is only interested in what you have and not in you. This month an ex-criminal may approach you with a business opportunity but trust your intuition and proceed with caution. Eat more fruit.
Capricorn 22 Dec – 20 Jan
You must decide whether to buy some new clothes and accept you are getting fatter and fatter. It is time to change the café you frequent as the owners don't really appreciate your loyalty. A butterfly-lover may come and go in your life this month but enjoy them while they're around…
Aquarius 21 Jan – 19 Feb
A trip to London may seem an exciting prospect, but it will end up costing you a small fortune. However, some unexpected windfall will come your way and open new doors for you. A woman with a beard will tell you that she wants you. Try not to be so patronising to younger people.
Pisces 20 Feb – 20 Mar
A man with nice legs may impress you, but be aware that he has a lot of problems. A Muslim friend will do you a huge favour. A holiday now would do you good and you can afford it so treat yourself.
Aries 21 Mar – 20 Apr
A bus not turning up one day this month will result in you bumping into an old friend to whom you have not spoken to in ages. Your boss with B.O. needs to be tolerated if you are to gain the promotion that you crave.
Taurus 21 Apr – 21 May
Your son's ambition to be a professional footballer needs to be respected, but do continue to encourage him with his education as anything can happen in this life. Buy more food from your own country. Be careful who you let into your life as you are very vulnerable at the moment.
Gemini 22 May – 21 Jun
You will lose some money this month but don't cry over spilt milk as you will taste cream again. A young person may astound you with their wisdom and good advice. Stop worrying about the reaper coming as it won't be bad when he does come.
Cancer 22 Jun – 23 Jul
A project you are involved in will seem very difficult but you must persevere and things will get easier. If you have money to burn why not spend some of it to bring some warmth into someone else's life? Try to eat with your mouth closed.
Leo 24 Jul – 23 Aug
A taxi driver may offend you with his rudeness this month. Do remember you are a citizen and not a subject of another human being and act accordingly. It is time to increase your fruit intake even though you don't have a lot of what doesn't grow on trees.
Virgo 24 Aug – 23 Sep
It is a good time to treat yourself to a new coat. A spotty child may cause you problems so tread carefully. The Botox you have been promising yourself is not a good idea. It may be a good time to have your eyes tested though.
Libra 24 Sep – 23 Oct
​
There may be a rumour about you going around but it's nothing you can't handle – you know if you want the truth get it from the horse's mouth. A gay woman may astound you with her kindness towards you.
---
BRENDA'S NEW YEAR THOUGHTS
Written by Brenda Condoll
​
As the New Year rolls in, what is our New Year's resolution?
Winter is still upon us.
The sales are in full swing.
Some will have a new home to live in. Some will have a new baby to cater for.
This means new furniture and clothes for the baby and the baby's room.
For the New Year I would like to get a new toaster and start to save up a bit harder
for things that I will need as I get older e.g. painting my lounge and  perhaps my
bedroom and bathroom too.
I think that will be all for now. I also want to make sure I keep in good health.
---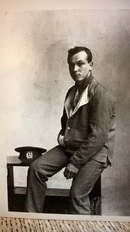 HERE'S SOMETHING STRAIGHT FROM THE HORSE'S MOUTH:  THE STORY OF BERT – AN ORDINARY MAN
Written by Ruth Minich
We often read about the lives of famous people but Bertram Allsopp was an ordinary man who happened to be my paternal grandfather.
For the first 18 years of his life he was called Bert Chapel and was the eldest of a large brood of siblings. When Bert was 18 he was called up to fight in the First World War, he was told in a letter to attend the recruiting office and to bring along his birth certificate—that's when he discovered he wasn't Bert Chapel and he wasn't the eldest child of the family, he was Bert Allsopp. He didn't speak a word to anyone for two weeks.
It turned out his aunt whom he visited most summers and who was in service in the Isle of Man was actually his mother, and his parents were his aunt and uncle. It was scandalous in those days to have a child "out of wedlock", the illegitimate child would also be stigmatised so this was our family's way of dealing with the situation. Bert's aunt and uncle moved from Bradford to Ossett to start a new life with their new baby. His mother emigrated some years later to America and they lost touch with her.
Bert was injured and sent home three times during the war but ultimately survived. I think it damaged his lungs though and I can remember him sitting by the fire with squares of newspaper under his cushion, he would cough into a paper and throw it onto the fire.  He definitely had bad health for the rest of his life, working in the mill when he could. Dad remembers him bringing home at best £4.00 per week; the rent was £4.00 per month.
The room Dad and his two brothers slept in was so cold in winter, they called it "the ice box". There was no Christmas turkey for Bert and his family during the 1930's, a neighbour fattened up rabbits for people to buy for Christmas dinner. The doctor had to be paid in the days before the National Health Service existed. Dad says he can remember a bearded elderly spinster lady used to collect weekly payments door to door.  Bert and his wife Dora (who suffered severely from asthma) were still paying their doctor's bills for years after the health service was free.
Later in life, Bert tried to contact his mother as he was in possession of a Penny Policy of hers (life insurance) which had matured. Bert actually traced his mother to Los Angeles and she posted a note back to him, scribbled on a torn piece of paper saying "Don't contact me again".
Life wasn't all bad for Bert; he happily married Dora when on leave – actually on Christmas Day. The vicar had forgotten and was just tucking into Christmas dinner when Bert banged on his door to get him to open the church, a story he loved to tell—talk about telling stories—I remember as a child I could hardly understand a word he said! It certainly took me a while to tune in.
West Riding people of Bert's age spoke with "thee"s and "tha"s, Bert called a starling a "shep", a sticking plaster a "spetch", if something was a bit "off" it smelt "warfy", many words were still used during my childhood—we still went "laking aht" not playing out, and ate "spice" or "spoggs", never sweeties! I can still remember my bafflement once when he said (very quickly) "Sithee (Can you see) lass, sithee yon mill chimney ovver yonder (over there)". I doubt many people would understand Bert today or that Bert would understand us! I cannot believe how quickly we have lost so much of our native (Yorkshire) language just over three generations.
I remember Bert as a lovely man and a loving grandad.  Grandma said that she couldn't ask him to quickly fetch a loaf of bread from the bakers; it took him ages as he had to stop and talk to neighbours both there and back, a trait I have inherited.
I think retirement was an easier time for them both with the welfare state finally in place. I was always led to believe that neither of my grandparents touched alcohol, although Grandma confessed to me in later years that Grandad like a drop of hot beer at home in winter, Grandma heated it with the red hot poker straight from the fire.  I know Bert and Dora both enjoyed their children and grandchildren in retirement; they holidayed in Mablethorpe and regularly visited a sister in Blackpool. They moved into an old people's bungalow in the 1950's and had electricity, a bathroom and a garden for the first time in their lives. Bert died in 1967.
I don't think Bert's life was much different from his neighbours, apart from his bad health maybe, he was simply a northern working class man of his time and that is how things were then.
Post script: Bert would never discuss the First World War at all (neither would my other grandad), maybe it was too soon and too raw during their lifetime. When the media showed all the programmes in 2014 commemorating 100 years since the start of the war, Dad remarked that he was sure his parents would never have watched them.
---
ANOTHER FUN QUIZ FROM THE HORSE'S MOUTH
Questions:
1. Who played the lead role in the 1960s film Billy Liar?
What is the German word for water?
If you were having a 'crew cut' what would you be having?
Which American football team did Frank Lampard play for?
Who was Marilyn Monroe's first husband?
Which record company infamously turned down the Beatles?
What is the chemical sign for sodium?
If you were having a 'sex on the beach' what would you be doing?
Where was Adolf Hitler born?
Who did Adolf Hitler marry?
What is a BLT?
Where does Liverpool FC play their home games?
What is the official currency of Luxembourg?
Who won the men's 10,000 m in Rio?
Where did the Morrisons food store start?
In which country is Marrakesh?
What is a portemanteau?
Name all three primary colours.
To which James Bond film did Paul McCartney sing the title song?
Who was Madonna's first husband?
Answers: (1) Tom Courtenay (2) wasser (3) haircut (4) New York City FC (5) James  Dougherty  (6) Decca Records (7) Na (8) a cocktail (9) Austria (10) Eva Braun (11) a sandwich: bacon, lettuce, tomato and bread (12) Anfield (13) Euro (14) Mo Farah (15) Bradford (16) Morocco (17) a large travelling bag (18) Red, Blue and Green (19) Live and Let Die (20) Sean Penn
---
CLASS OR COST?
Sent by Michael Blackburn
​
In 1953, I was twenty-one years old and at New York Central Station where I was clutching my ticket to Montreal. I approached a black porter and asked "Please which is the third class". He replied "There ain't no class in this country boy". I looked into the carriage we were standing alongside and saw easy chairs, lamps on tables and every possible comfort. I made to board the train but the porter stopped me "You can't go in there" he said "That costs more"!
---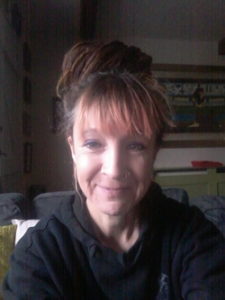 LISA TALBOT TALKS ABOUT HER LIFE AND WORK
​
Lisa, can you just tell me a bit about yourself? 
I'm a holistic aroma therapist and do aromatherapy based on people's physical, mental, emotional and spiritual health. After a consultation I make them up lovely potions, bath oils, face oils etc.
What are these products made of?
 They're cruelty free, vegan and contain no palm oils or chemicals – nothing that will irritate the skin. They are made bespoke for each individual. What I give them depends on their skin type and their mental and emotional health. All those things are important.
But can you tell me a bit more about your life?
 I'm originally from Somerset. I've got one daughter who is twenty-six and lives in Bristol. I'm married and my husband works in Huddersfield at Greenhead College and we've been living in Hebden Bridge for about five and a half years. In the past, I've worked in Bradford with drug users but I decided to leave this type of work as I felt I'd done as much as I could. As I already had a degree in Health I began to look at the holistic side of health.
What was it like working with drug users and how long did you do this kind of work?
 I worked in Bristol for 11 years, and then in Bradford for 5 years and saw the way that drugs negatively affects people. I witnessed people suffering from horrendous problems like HIV, abscesses and infections etc. I liked the work but I just felt that I was throwing oil onto an ocean of complexity. Now that I do aromatherapy and massage I feel that I can do something for someone and see a marked difference in them afterwards. It's a hands-on way of using plants and the power of touch, to help individuals improve their health.
Is your work governed by any official body?
 There is legislation which is why a consultation is necessary and all oils I use are Aromatherapy Trade Council approved. I am insured and a full member of the IFPA (International federation of Professional Aroma therapists.)
Can you talk a bit about your shop downstairs?
 The shop is on the ground floor (here in Hebden Bridge) and about nineteen different artists contribute to it. Most of the artworks, jewellery, candles, and soaps are handmade by people who are vegan or vegetarian. As we are a cooperative, there's no boss here and we all have a say in what happens. It's fantastic!
What is a typical day like here for you?
 I don't work much in the shop as it's not really my area. But I do go down and relieve other members of staff and cover for people who are off work sick. I prefer not to have back to back appointments as I do have other projects on the go e.g. I've just had my soap legislated – it's all animal-free and contains no palm oil. There's no rubbish in it and it does not contain alcohol which is used to make soap clear or chemicals which are used to preserve it.
Talking of alcohol, do you drink it?
 Not a huge amount – just a glass of wine here and there. I do however think alcohol is one of the most dangerous drugs out there.
What are you hoping to achieve through this cooperative?
 Well we're not here to make huge amounts of money. We want to work in a very ethical way that doesn't involve the exploitation of animals or harm to them.
What do you do with the money you make?
 We pay the artists who contribute stuff and of course we must pay the rent!
So you also do massage? 
Yes, I do a full body massage which takes up to two hours: people have a proper consultation, a 75 minute massage, time to 'come round' and time to sit down afterwards. I also make them a personalised aromatherapy blend.
Are the artists part of the cooperative? They are part of the community but there's only a few of us in the cooperative.
Do you find being a vegan easy? Yes and when it comes to things like milk chocolate, there are plenty of good alternatives.
Have you any interests outside of work? I've got an allotment so I grow my own food and herbs. I make herb tea which is much nicer than shop-bought tea. I also like walking my dog.
How did the floods in 2015 affect you? At the time we had the basement which flooded up to the ceiling and half way up the shop above.
If people are interested in your work, how can they contact you?
Lisa Talbot "The Loft" @ the V & A Collective
7 Albion Street
Hebden Bridge
HX7 8AH
---
ANSWER TO LAST MONTH'S PUZZLE:
Which Side Am I On? The answer is 'The Left hand side of the Brain talking to the Right Hand side'. Each side has its' own special characteristics and they are emphasised in the conversation. The Left hand side starts the conversation.
---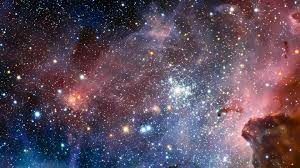 SPACE CONTINUED AGAIN
Written by Michael Blackburn
In Dean's October issue I threatened more about Space unless Dean told me not to. He hasn't. So here goes for the last time.
Referring back to the September issue I mentioned concern at anyone who might contemplate making the journey to Mars. Both the USA and China have plans to send astronauts to the Red Planet.
In 1961, President Kennedy asked Congress for $7 to $9 billion dollars to achieve the goal of landing men on the moon and bringing them back safely. On the 20th July 1969, that goal was achieved by Neill Armstrong and Buzz Aldrin with Michael Collins as the Command Pilot. They safely returned to earth four days later. Perhaps President Obama was trying to emulate President Kennedy's success when in 2010 he suggested that the USA should send humans to Mars by 2030.
What the President presumably didn't know, is what NASA is aware of, and are the dangers of radiation. Astronauts who spent time in the International Space Station are protected from cosmic rays because they are deflected away by the magnetic field surrounding our planet. But no such protection exists further out in space.
Those who went to the moon would have been affected only for a short time and not enough to do permanent damage. But travelling to Mars which is 34 million miles away would mean a round trip of between two to three years. During that time radiation would cause brain damage which would affect memory, cause anxiety and depression, and impair decision making. The last three: anxiety, depression and impaired decision making are the last things you would need on a dangerous mission. NASA has said "work will now be done to seek solutions for the problem". Man's ingenuity is boundless and it would be foolish to suggest that a way cannot be found.
China hopes to have astronauts in Mars by 2040 – 2060. They will face the same problem as NASA. The United Arab Emirates is planning to send probes and landers.
What is surprising is that I have not heard any mention of setting up a trial on the moon where the possibility of living without oxygen can be tried out over a long period. Such experiments have been tried on earth where a team of volunteers have lived for a year in a capsule-like structure in an arid environment. Whenever they went out of the capsule they had to put on space suits so it was made as realistic as possible. But it can't begin to match the dangers of the real thing.
I can understand the reasons for not attempting to start the journey to Mars from the Moon. The logistics of building a rocket launcher on the moon would be almost impossible. If, and when, it is launched it is going to be a massive rocket. It will need to carry six colonisers with their oxygen, luggage, food, medication, plus heaven knows what else you need when you are going where someone has never gone before! I find it frightening.
There is a possible alternative. The advance in the manufacture of Robots is going in leaps and bounds. There are now Robots which have voice recognition and can answer questions. As the manufacture improves it should be possible to send Robots to Mars with all the equipment necessary to construct all the necessary accommodation for the colonisers.
It is sixty-three years since Everest was conquered. Since then over 2,500 have climbed it. But the numbers who have died attempting the climb are hard to find. Perhaps those making money from organising the event don't want anyone to know the risk. (It is estimated at £35,000). The danger of the journey to Mars is much greater. Has there been any assessment of the number of lives to be lost? Does anyone care as long as the goal is achieved? Some compassionate climbers are returning to Everest for the sole intention of burying bodies which are decomposing on the mountain.
Finally let's look at the cost of all this. The total cost of the International Space Station over 10 years comes to E100 Billion (E = Euro). That sound like bad news. The good news is the European share of the E100 Billion is E8 Billion which amounts to just one Euro spent for every European every year: less than the price of a cup of coffee in most of our big cities.
Hoping you have enjoyed reading these Space articles as much as I have enjoyed researching and writing them.
Over and Out!
​
Ref. Wikipedia
---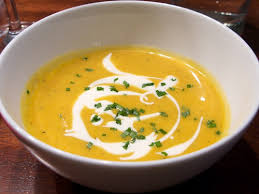 RECIPE FOR SPICY SRI LANKAN PUMPKIN OR SQUASH SOUP FROM ILLONA METCALFE
Ingredients:                              1 lb pumpkin or butternut squash
1 tspn vegetable bouillon powder or stock
1 tbsp vegetable oil
½ tspn cumin seeds
½ tspn black mustard seeds
8 – 10 curry leaves
½ tspn turmeric powder
½ tspn chilli flakes or to taste
1 small onion chopped small
1 clove garlic grated
1 tspn grated ginger
1 fresh tomato chopped small
A bunch of fresh coriander leaves chopped
1 small green pepper chopped
Salt and pepper to taste
Method:                                    Peel and chop the pumpkin or squash into 1 inch cubes.
Put them into a saucepan with the bouillon powder or stock
cube and just cover with boiling water. Bring up to boiling,
then put the lid on and simmer till the cubes are tender.
Put the oil in a pan on medium heat and tip in the mustard
seeds as soon as you hear them pop add the cumin seeds and
let them sizzle for a few seconds. Take care not to let them
burn. Then add the curry leaves, turmeric and chill flakes and
and give them a few seconds as well.
Next tip in the onion, garlic, ginger and chopped green pepper
and sauté adding a little sprinkle of water to create some
steam so that they cook with the lid put on the pan and the
heat turned down. When they are softened, after about 5 – 10
minutes, stir and mix in the chopped tomato and ½ tspn of salt.
Cover once again and leave to cook on low to medium heat
till the tomatoes go soft and pulpy.
Finally, add the cooked pumpkin or squash with all the liquid
And fresh coriander leaves to the curried tomato pulp and stir
and heat through. Blend the soup to a smooth puree or mash
roughly with a potato masher for a more chunky texture.
Adjust the seasoning and serve with more chopped coriander
leaves to garnish along with some good crusty bread. Mm mm
enjoy !
---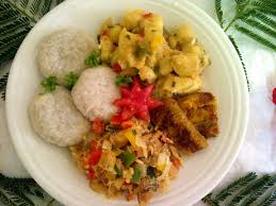 THE NATIONAL DISH OF SAINT KITTS AND NEVIS – STEWED SALTFISH WITH SPICY PLANTAINS AND COCONUT DUMPLINGS
Provided by Nicolla Fraser

COOK TIME
1 hour 30 mins
TOTAL TIME
1 hour 30 mins
Serves: 4
INGREDIENTS

Stewed Salt fish
450 g salt fish
1 green bell pepper, diced
1 red bell pepper, diced
1 yellow bell pepper, diced
450 g tomatoes, chopped
5 cloves garlic, chopped
4 tbsps vegetable oil
2 tbsps butter
6 spring onions, finely chopped
1 small onion
salt
black pepper​
Spicy Plantains
3 plantains cut into halves
2 tbsps grated ginger
1 small onion, grated
¼ tspn salt
¼ tspn chilli pepper, finely chopped
vegetable oil
Coconut Dumplings
75 g coconut flakes (around ½ cup)
220 g wheat flour (around 1½ cups)
¼ tspn salt
1 tbsp vegetable oil
1 tbsp butter
125 ml water
​
Seasoned Breadfruit
500 g breadfruit (unsalted and chopped into 2 ½ cm pieces. Roughly 3 cups)
2 tbsps vegetable oil
1 tbsp butter
⅓ red bell pepper, diced
⅓ green bell pepper, diced
⅓ yellow bell pepper, diced
1 onion, chopped
4 garlic cloves, crushed
125 ml chicken broth
¼ tspn salt
¼ tspn black pepper
INSTRUCTIONS
Chop, dice or grate the ingredients according to the ingredient comments.
Stewed Salt fish
Soak the salt fish overnight. Boil the fish in fresh water until tender, for about 20 minutes.
Drain it before removing bones, scales and flakes.
Heat the oil in a large pan. Add peppers, spring onions, onion and garlic. Cover and cook over low heat for 5 minutes, stirring occasionally.
Add the tomatoes and simmer over medium heat for 2 to 3 minutes.
Add salt fish, butter, salt and pepper. Cover the stew and simmer over low heat for 5 minutes.
Spicy Plantains
Combine all ingredients in a bowl. Toss until mixed. Fry in batches until golden brown and cooked. Remove and drain on paper towels.
Coconut Dumplings
Place flour, coconut, salt, butter and oil in a bowl. Gradually stir in water to make a stiff dough. Turn onto a lightly floured board and knead for about 2 minutes.
Make dumplings in desired shape. Slide dumplings into boiling water. Cover and cook for about 10 to 15 minutes.
Seasoned Breadfruit
Melt butter in a heavy pan over medium heat, then add oil. Add onions and cook 5 to 8 minutes until golden, stir often. Add garlic, thyme and chopped peppers, sauté for 30 seconds. Remove from heat and add breadfruit with chicken broth or other prepared liquid. Toss gently to blend and heat through. Season to taste with salt and pepper.
Serve with dumplings, salt fish and spicy plantains.
---
Advertising with #FTHM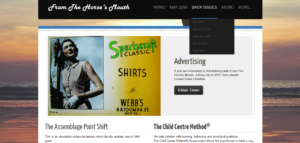 ---
THE PASSING
​
By Alexander Duncan
Remember the significance of a particular moment, even if long anticipated, is difficult to
clarify. Now several months have passed, and still I grapple with that long goodbye that concluded in Florence, Italy and the sweet memories that will forever linger. I thought that night would never come, and yet it was always just around the corner waiting to arrive. I had not seen my cousin in years, and yet there was a bond between us fused in the innocence and wonder of childhood and adolescence.What place could have been more perfect for this last moment than Florence? My cousin, the
beautiful, expressive dancer twirling with the wind, and this exquisite gem of renaissance aspiration and glory on the Arno – brimming with masterworks of art and architecture. You can touch the face of Florence. It is totally accessible, freely offering its' gifts to the soul and mind – the beauty and subtle wildness of the hills and foliage, the narrow dark and intimate cobblestone streets, the often surprising and majestic buildings, the artistry in the leather market, and the joyful openness on the street.Two open spirits – my cousin and the city of Florence – how appropriate that the twain should meet on a warm summer day in late June, 2014. My cousin and I had been looking forward to this meeting for several months. In my mind, the trip had a certain surreal quality.The reality of the situation was difficult to grasp. My cousin was dying of cancer. Soon the disease would remove her from the world. She would fade like the falling leaves of fall into the dust of winter, and each of us would be left with the memory of an upward-reaching and joyful artist.On that day, I remember being possessed of an inner calm as I looked out over the lush vista of plaza, church tower, the Arno River, and reddish stucco rooftops amidst the deep green forested hills of Tuscany. And how perfect that this long awaited meeting with my cousin took place in this beautiful city of art and history while staying at our gem of a hotel. A home away from home with a wonderful spacious room and a very large window overlooking the Arno River.A cathartic meeting taking place on a special trip to Rome, Florence, and Paris. Over the years my wife and I had taken a number of trips to Europe – mostly to Paris. From the moment we arrived in Rome, the upcoming rendezvous with my cousin was ever-present in my mind. I was aware of the passage of time. While staying in Rome, I couldn't help but think of the arc of western civilization.Rome, for me, has always acted as a historical backdrop. So when we arrived in Florence I was fully expecting a meaningful moment.The whole day was spent in expectation. The last meeting – I could close my eyes and visualize this thought – the last meeting. I imagined the four of us – myself, my wife, my cousin, and her gentle scientist husband – sharing our aspirations and memories while sitting in a small, dimly lit, intimate restaurant off of a narrow cobblestone street in Florence.Sometime in the afternoon my cousin called the hotel. It was with a sense of unreality that I
picked up the phone. Was my cousin really at the other end of the line? We arranged to meet. And a meeting that had been anticipated for months was about to happen.The clock ticked, and time inched towards that much sought for moment. My heart beat rapidly and each second seemed to take forever. At the mirror, my wife meticulously prepared herself for the evening. She wanted to be at her best. She flashed a warm girlish smile in my direction. As she is my spiritual guide and soul mate, I couldn't help but return the smile. I also wanted to be at my best. So – I changed shirts from the yellow difficult to iron shirt, to the metallic blue with the flap pockets. Combined with my stylish light colored pants, and my recently purchased brown leather belt (direct from the Florence leather market) – with the thin dark brown strip and the heavy gold buckle. Attempting to look and feel just right is difficult.
How do you look and feel right for that last goodbye? I suppose just showing up is enough. The bond between us had been formed in childhood and nothing was going to break it. Looking back in time the origin of that bond is easy to find. In my mind's eye is a photograph of my cousin and I at about age five. That photograph is fading and will soon vanish. Memories – dreams – aspirations – all of these are tied into my being and into the memories of my cousin. Those innocent tow heads smiling uncertainly into the camera. What happened to the two blonde little angels? They grew up – became old – and now one – was to pass-away. How could that be? That is the nature of life. Eventually, each of us becomes someone's memory.
The clock ticked and the magic hour arrived. My cousin and her husband were waiting downstairs on the cobblestone street. He stood beside her decidedly the proper Englishman, and very much her protector. She was thin – very thin – and although she wore a scarf around her head – I still perceived her as a blonde. My wife and my cousin's husband joined us in a light-hearted mutual greeting. A casual observer would not suspect the tragic circumstances surrounding this sweet street-side scene.
My cousin smiles and swivels on her foot as we turn to walk the short distance that leads to the restaurant.
It is a magical evening that I will always remember. As we enter the restaurant, it is quiet, pleasant, and with its' heavy brick interior – quite Florentine. We found our way to a back booth. It was our private enclave. The four of us were ensconced on a private island – away from the trials and turmoil of the world. Whether anyone else came in, I don't know. We were alone within a private space, and our conversation was of private concerns and memories.
Much of the conversation revolved around the performing arts, as my wife and I were in the theater most of our lives. The actual dining was not important. What was said, thought – and how we touched upon each other mattered. Those fleeting moments of summing up will always stay with me – memories of the theater, of performing – of a life of searching, exploring, and waiting – always waiting for the next opportunity – and my cousin reliving her hectic experience as a prima ballerina in a company traveling to Scotland.
I recalled her as a young girl dancer turning and turning on an open-stage in British Columbia. That was long ago. How had so much time passed? My cousin mentioned how well my wife looked, "You don't age, you look the same." My wife was uneasy with this comment – not finding it quite believable.
She shifted on her seat, and took the compliment with an embarrassed graciousness. That night in Florence was an evening of easy banter between the four of us. My cousin's husband brought up his enthusiasm for bird watching. My cousin and he live near a park in London where it is easy to observe many varieties of birds. We talked of long ago summers on Lake Okanagan in Penticton, British Columbia. Summers where I still remember the fresh taste of chips with white vinegar and salt. Penticton was a special place during childhood and adolescence. I remember the light colored sand of the beach, and the seeming endlessness of Lake Okanagan – and my charming, playful, yet serious cousin.
After dinner we wandered over to the Ponte Vecchio and Arno River. It was a warm crisp night. A young couple sat casually on the wall overlooking the Arno, while all of four of us enjoyed Gelato, Italian ice cream. Gelato and Florence is a perfect match. Savoring Gelato in Florence provides a great joy and a certain calmness. This is true whether you are sitting at a cafe in Piazza Signorina or walking down a cobblestone street near the Arno.
I don't know how that moment happened. But for a moment, my cousin and I were alone. For that moment – the distance between the five year old blonde angels in the faded photograph and the aging travelers on a European street on a warm summer's night – was minute.
In the early part of January, I received a call from my sister informing me that my cousin had left us. She is gone, and yet the memory of a warm summer's night along the Arno in Florence lingers – and my cousin is still turning, turning lightly and quickly.
---
LETTERS PAGE
Dear Editor
I am writing to say how disgusted I am with people who have clearly paid for one seat on a train or a bus but take up two seats on a busy vehicle. I do think the train conductor or bus driver should challenge these people as they have the authority to do so.
Paul Bowles, Stockport
Dear Editor
I am one of those people who voted for 'Brexit' and as yet, I have no regrets or second thoughts. I do however think it is important Britain continues to welcome visitors to our shores, but it really is time we started moderating the number of people who come here to live. Also I think something should be done to stop people marrying to come into Britain – I would say more but I know I would be attacked by the politically correct brigade.
Maria Stokes, Hull
Dear Editor
I live near a special needs school and when I see so many teaching assistants with only a small group of students, it makes me wonder how much these schools actually cost to run. I fully believe that we should cater for the vulnerable in society (this is surely how we measure how civilised we really are), but it seems that there is an endless amount of money to throw at these people, who will obviously never play an economic major role in life. Surely a happy medium needs to be found.
Gail Knowles, Liverpool
Dear Editor
Every year we seem to spend more money on space exploration and I think this money could be better spent on projects on Earth. I understand that scientific breakthroughs have been made through space research but I think that time has come when we need to address things like famine and poverty here – if we did find life elsewhere we would just probably try and kill it anyway!
Fiona Cooper, London
Dear Editor
Just lately I have been thinking about the issue of age differences between some couples. I have come to the conclusion that people should concentrate on having quality time together while they can. For example: ten quality years of love and friendship is arguably better than twenty five years of a humdrum relationship.
Sarah Cairns, Dagenham
Dear Editor
I am a Christian and try to love everyone. I must admit however, that I can't get my old head around homosexuality and bisexuality although I want to make it clear that I do love individuals in gay relationships and I know that I must work harder to try and understand how they feel. I do also agree with a friend who says it's not important who loves who. Can anyone help me?
Michael Wade, Todmorden
Dear Editor
I would like to say that I agree with having a democratically run country even if mistakes are made by a minority of people, who I would argue, act mostly out of self-interest. I would ideally like to see more referendums for major issues that affect us all for year on every level e.g. trident.
Dean Pratt, Colchester
Dear Editor
I am absolutely fed up of single mothers being criticised and looked down upon as it obviously takes two to make a baby, and the two people involved should be responsible for its care and upbringing. I am aware that many men do try and play a positive role in their child's life even if they are no longer with the mother, but others try and wriggle out of their financial commitments and other paternal responsibilities. All I can say is that men should step up to the plate and should do their bit and we all should stop judging single mothers.
Terence Smith, Pontefract
Dear Editor
Some say it's up to the individual whether they start smoking or not and that they are more aware than ever of the consequences of smoking. So why do some young people, who have all the information about smoking, still go ahead and do it? I think they are incredibly stupid and should look at alternative ways of looking cool.
Charlotte Jones, Edinburgh
Dear Editor
I have just driven home from a hard day at work and have been stuck, for what seems hours, behind cyclists riding two abreast on a narrow road. I really don't understand this mentality as many of them will also be motorists and know the frustration that this type of cycling can cause as it makes overtaking impossible and holds everyone up.
Tony Broughton, London
Dear Editor
I often see young people on mobiles ignoring each other. Mobile phones have become so popular and can be very useful – especially in an emergency. But I think the art of conversation is being lost and maybe schools should give lessons to encourage people to talk face to face!
Amanda Trousedale
---
MICHAEL BLACKBURN'S DESERT ISLAND DISCS
(1) A medley of piano music by Charlie Kunz. Charlie Kunz with his particular style of piano playing were the only discs my father played. So I need that to remind me of my childhood.
(2) In my teens I collected Sidney Bechet records. He was best known as a saxophonist but could also play the clarinet, cornet, piano, and drums. He was American and played with Louis Armstrong. He had a rough side to him and was twice imprisoned, once in London where he had assaulted a woman and once in Paris where a women was wounded in cross-fire caused by a dispute with a fellow musician.
(3)    In my thirties I moved on to Classical Music and stayed there. My first record was Dvorak's New World Symphony. I need that with me to remind of those years.
(4)     Greatly enjoy Jean Sibelius Second Symphony and would want that with me.
(5)     Elgar's 'Enigma Variations' are a must. Perhaps I would have time to work out the Enigma!
(6)     Franz Schubert 'Impromptus' are a joy to listen to.
(7)     I must have Gustav Maher's Symphony No. 5. The 'Adagietto' is very beautiful.
(8)    My final choice is Beethoven's Choral Symphony and is the recording I would take if I were only allowed one.
The Book: 'The Phoenix Book of Wit and Humour'. It contains 'The Cricket Match', 'The Etiquette of fouling', 'Abbie at the Zoo', 'History England Test Papers' and pages and pages of laughs.
Luxury item: A Piano. My parents tried to get me to learn the piano and I failed them. On the Island I would practice hard hopefully and make them feel proud of me!
​
Anyone can send their selection for consideration to: deancharltonmag@gmail.com
---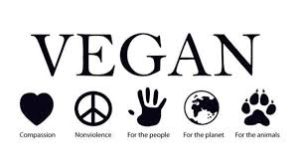 INTERVIEW WITH SAM ABOUT VEGANISMCan you give me your definition of veganism? Yes, if you're vegan, you try your best to avoid using any animal products, in any exploitative way. You don't consume them, you don't wear them and you don't use things that have been tested on animals.
So is it much harder than being a vegetarian? It's not hugely different from being a vegetarian –although you'll be looking for hidden stuff in food more than vegetarians.
Do you find yourself having to be very vigilant from a dietary point of view? Not really as I've been vegan for a very long time so I know what I'm looking for; there are a lot of online resources and guides you can use to help you with your shopping. Most supermarkets now produce vegan lists.
Do you think the dairy industry really exploits cows? Absolutely, it's horrific. The boys are useless so they are either shot at birth or used for veal; the calves are taken away from their mother at birth so that we can have their milk. Cow's milk is not good for you and most people have a lactose problem. We really don't need the milk of another species.
Do you not like things like milk chocolate? Well we don't have milk chocolate and I've been vegan for twenty-eight years so it's a long time since I had any. There are lots of alternatives on the market like soya, coconut-based chocolate, oat milk, rice milk etc. so it's unnecessary to consume milk chocolate.
Where do you buy these products? From most supermarkets including Aldi and Lidl.
What would you say to someone who says we are top of the food chain and therefore should eat meat? We're not top of the food chain, we wouldn't really survive too long up against apex predators and we really should have more of a conscience regarding others if we truly believe we are at the top.
Yes but they all eat meat – are we different from them? We don't need to eat meat as we have a choice in our environment as we have agriculture. In most places you can get vegan food. In peasant cultures, the diet is vegan and meat is a treat. In the past, most of your meals would have been predominantly vegan or at least vegetarian.
Do you think it is unethical to eat meat? Yes, animal agriculture is disgusting because you're treating sentient beings as a commodity. Small farmers say they treat their animals like their own family – if this is the case, I wouldn't want to be their family!
Do you think it is okay to eat eggs and if not, why not? The global egg industry destroys 6,000,000,000 new-born male chicks every year. Male chicks born to egg-laying hens cannot lay eggs, and are not the breed used for meat. Hatcheries separate males from females through a process known as "sexing." Since males are worthless to the egg industry, they are disposed of like trash, either suffocated to death or ground up alive in large industrial macerators. Eggs sold under organic, free-range, and humane labels, and even chicks sold to backyard chicken keepers, also have their origins in these killing hatcheries.New born chicks are more intelligent, alert, and aware of their environment than human toddlers, according to recent scientific studies. In fact, many traits that were previously thought to be exclusive to human / primate communication, cognition and social behaviour have now been discovered in chickens.
What about fish from the sea? Like any other animal, fish feel pain and have a will to survive. The consumption of fish flesh is also harmful to humans. Both wild and farmed fish live in increasingly polluted waters, and their flesh rapidly accumulates high levels of dangerous toxins. The most prominent of these are polychlorinated biphenyl (PCB) and mercury, which can harm the brain of anyone who eats them.
​
Someone said to me that if people stopped eating meat, there would be no animals in the fields – do you agree with this? No, they would find their own level. People also say that if we didn't kill animals we would be overrun with them. This is untrue as they don't reproduce naturally like they do in an artificial, farmed environment.
What do you feel like when you pass a butcher's shop? It's horrible to look at but at least with the old style butcher's shop you have the animals in the window and the connection to the beautiful baby animals is there. It's horrific and heart-breaking – and rightly so.
Do you not think lots of people would be made unemployed if the dairy industry and animal farming came to an end? No, as other industries would emerge. Veganism has grown 360% in the last couple of years and lots of huge industries have grown up as a result of this change. There are so many alternatives now.
Do you think there is anything wrong with using wool? Yes, as lambs are genetically modified to produce more wool; the dunking of them in pesticides is unethical and the way that people shear them causes them pain – they view them as a commodity and don't treat them with respect.
What do you think about using leather from animals that have died naturally? There's no need as there are good alternatives available and now stores like Marks & Spencers and New Look have a vegan range. We really don't need to exploit animals.
What do you think society would be like if we didn't use any animal products? Well, cafes for example wouldn't need to be very different as you can use soya products in drink-making, and all the food can be veganised. There is a substitute for all animal products.
What do you have when you have something like a sandwich? You can get different vegan cheeses and you can buy alternatives for most animal products which don't involve the animal dying! Meat and dairy just isn't good for us! There are easily available spreads and pates and there is usually humus.
​
Ultimately, if you can live a happy and healthy life without harming others, why wouldn't you. If you already feel that you are living a kind life and you are not vegan, please watch this: http://documentary-movie.com/earthlings/
---
Editor's Final Word:
 Thank you for reading this magazine and I hope you can find time to send in some interesting and original material which we will consider for publication. You can send things to us at: 
deancharltonmag@gmail.com
      Dean.