FROM THE HORSE'S MOUTH – July edition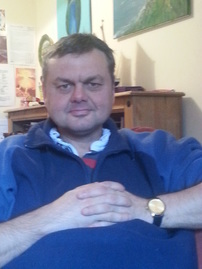 Hello,
I hope you are well. I've not been too good since the last edition but I am feeling a bit better now. I hope you are enjoying the magazine and do remember that it aims to be inclusive and invites anyone to contribute as long as it is not offensive or racist. If you think you would like to send in creative writing, jokes, letters, information or photos of original artwork etc.  then you can at:  deancharltonmag@gmail.com.  Please note that it is free to subscribe and I won't share your details with anyone else.
---
NOT VERY SERIOUS STARS
Scorpio 24 Oct – 22 Nov
If you're single, a marriage proposal may be heading your way. If you're married, your marriage is about to enter a purple patch which you will enjoy immensely on a physical level.
Sagittarius 23 Nov – 21 Dec
This month the artistic side of your personality will come to the fore which will attract a whole new crowd of friends. A man with a briefcase will be the bearer of good news.
Capricorn 22 Dec – 20 Jan
Someone you love may take up a dangerous sport but remember it is their decision and worrying about it is a waste of time and energy. Think about changing your partner if you are bored of them.
Aquarius 21 Jan – 19 Feb
July promises to be a good month for you so it might be worth buying a lottery ticket as the planets are all in your favour. Someone who is close to you may do something which leaves you gobsmacked.
Pisces 20 Feb – 20 Mar
An anonymous love letter may arrive unexpectedly and set your pulse racing. A new baby may inject happiness in to a friend's life but be pleased for them and not jealous – we all get what we're meant to have.
Aries 21 Mar – 20 Apr
This month you will have the chance of a steamy one night stand and you must decide whether it would be worth it. Someone from the past will come back into your life and turn your world upside down.
Taurus 21 Apr – 21 May
Someone who has only your best interests at heart may upset you without meaning to so don't hold it against them. A person you have long admired may show interest in you this month so believe in yourself!
Gemini 22 May – 21 Jun
You may have several nightmares this month but don't hold onto them and concentrate on your waking life, which will prove to be very enjoyable if you let your hair down.
Cancer 22 Jun – 23 Jul
You must be forgiving this month and not turn on people who do not meet your high standards. Make the best of your assets in the summer sunshine.
Leo 24 Jul – 23 Aug
It's time to take stock and cherish the things you have and not crave for more things which will only bring temporary happiness. Try walking with a limp for sympathy.
Virgo 24 Aug – 23 Sep
This month a possible partner will emerge but be ready to stick to your guns if you really don't want to have children. A sex worker will surprise you with an act of kindness.
Libra 24 Sep – 23 Oct
A beautiful person wants to be your lover but can you cope with their rancid bad breath? A lost lottery ticket may be worth finding as it could change your life forever.
---
INTERVIEW WITH CARINE VISSER
Carine, where do you come from originally? Groesbeek (near Nijmegen) in the Netherlands.
Can you tell us a bit about yourself? I'm 43 years old and have been in the UK for ten years; I like knitting, reading, walking and I have an interest in classic cars – I had a Hillman Super Minx from 1963.
Do you work in England? Yes, I'm a Signalman on the railway.
What are your impressions of England? I love England because people are relaxed here and like a laugh. I like the whole feeling of it.
Do you think you'll spend the rest of your life in England? Yes. Absolutely.
Where do you see yourself in five years' time? Hopefully still in the same job as I love my job. I might have moved on to another area though because of work. I hope to stay in the same job and the rest of my life won't have changed a lot.
Where do you live now? Sowerby Bridge.
How did you come to be in England? I was a Depot Driver in the Netherlands and that's how you start as a train driver in the Netherlands – you do it for one year before moving onto the mainline. They asked for drivers who want to move to England and I applied and nine weeks later I was in Brighton.
What did you think of Brighton? In the beginning, a bit run down but they've done it up and though I wouldn't go back to live there, I like visiting and I'm glad I spent six years as a driver there.
What do you like about your new job as a Signalman? The responsibility.
What's a typical day in the power box like? Lots of tea and banter but the moment something goes wrong everyone is deadly serious – but I'm still in training.
When will you finish your training? End of May or beginning of June and it will have lasted seven months.
How long have you been in Sowerby Bridge? For over two and a half years – I moved here for work.
Would you like to get married? I wouldn't mind finding someone – but if I stay on my own it's ok as well.
---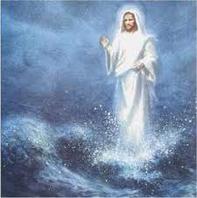 FEAR NOT
Written by Rumbi Mapanga
Fear not [there is nothing to fear], for I am with you; do not look around you in terror and be dismayed, for I am your God. I will strengthen and harden you to difficulties, yes, I will help you; yes, I will hold you up and retain you with My [victorious] right hand of rightness and justice. (Isaiah 41:10 AMP)
When I accepted Jesus as my Lord and saviour I thought to myself no more troubles and tribulations. I have the creator of the universe living in inside of me and He directs and measures each and every step I take therefore nothing and no one will ever attack me again. How many of you know that I was deluding myself? The reality is when you have accepted Jesus as your Lord and Saviour all hell will break loose. The devil knows the significance of your decision and whilst you were in the world doing worldly things there was no need to attack and persecute you, but as soon as you took a stance to follow Jesus he unleashed all the power of hell to attack you.
For we wrestle not against flesh and blood, but against principalities, against powers, against the rulers of the darkness of this world, against spiritual wickedness in high places. (Ephesians 6:12 KJVA)
For me the biggest persecution I have ever faced in my Christian life was through my immediate family, the same people who used to drag me to church when I didn't want to go, and the same people the devil used to persecute me. All of a sudden I could never do anything right and became their worst enemy without any explanation or incident to mark where I had failed or offended them. The persecution spread like a fire amongst all my family members and friends. All of them pointed the finger at me wanting to know what I had done. For a time the fear paralysed me, all of a sudden I started doubting myself and also second guessing all the people with whom I had come into contact with. Because of this I was finding it very hard to relate to people, which left me feeling vulnerable and lonely.
If ever you are in a similar situation or you are being persecuted in your health, finance or any other area of life, Isaiah 41:9 – 16 is your verse. He said FEAR not, there is nothing to fear, FEAR is:
False
Evidence
Appearing
Real
Yes naturally the evidence was real and my family still didn't want to have anything to do with me, fingers were still pointing at me and no explanations were given as to what I had done. The jury had tried me without a hearing and the sentence was handed out in my absence. In other words in the natural realm nothing had changed – I was still looked upon with speculation and suspicion. BUT because its false evidence appears to be real God says do not look around you in terror, God himself will strengthen you, He will help you and He will hold you by His victorious right hand of salvation.
[God] disarmed the principalities and powers that were ranged against us and made a bold display and public example of them, in triumphing over them in Him and in it [the cross]. (Colossians 2:15 AMP)
I want you to know that I am writing this from a place of tremendous peace which is only borne out of God. I am doing this to give someone hope that they are not lost or forgotten, but that the God who they serve is not silent and neither has He forgotten them. He has good plans for you today and He wants you to know that He is there in the middle of a situation, leading and directing you by his right hand and He will bring you out into a spacious place. The battle is not yours for God has already disarmed the hand of the devil. Fear not as these problems that you see today you will see them no more. My prayer is God will cause His word to become tangible and real in every area of your life.
---
PUZZLE HALL POETS, GAIA HOLMES AND JOHN
FOGGIN, SOWERBY BRIDGE, APRIL 13th, 2015.
Written by Phil Elliott
Having been a lover of poetry for most of my life, I'd felt for a long time quite remote from the idea of attending poetry readings.  In fact I'd only ever previously been to one.  Several years ago I bought the first collection of the Halifax poet Gaia Holmes, which I greatly enjoyed. And even more recently I came across the work of another Calder valley poet John Foggin, though I'd only seen one or two of his poems online, and heard him read a couple on local radio station Phoenix fm.  And so when I found that both these poets were reading their work at the Puzzle Hall Poets, it was an opportunity too good to miss.Accompanied by a fellow poetry enthusiast, I entered the enchanted domain of the Puzzle Hall Inn.  A small but lively and appreciative audience enjoyed what the two poets described as a game of poetry tennis.  Clasping bundles of published work and more recent unpublished verse in manuscript, Gaia and John each read a poem in instant volleyed response to an idea, theme or image sparked from the preceding poem.  This gave an energy and dynamism to the readings, as well as a warmly comic and social aspect. But this did not detract from the often intense atmosphere generated by both poets' reading of their verse.
Gaia's reading emphasised the richly vivid imagery characteristic of her work, and her frequently amused take on life. She artfully marries acutely ironic observation of the world with a strong emotional response to people, things and places, her vision fresh and conveyed with a highly developed knowledge of and feeling for language.  To hear her read her work brought an added realisation of the vitality and spontaneity of  her response to life, often caught in a single image or phrase, which she forges in a manner uniquely hers.  Similarly, to hear John reading his verse in rich Yorkshire tones opened a doorway to the heart of his vision, evoking a brightly lit and warmly observed world combined with heartfelt recollection of the people, times and places which comprise all our lives – but with a character that is all his own.
It turned out that the audience was also an assembly of poets, gathered from all corners of Calder Vale, and ready to take the floor during the open mic session that concluded the evening's activities.  All in all this was a wonderful evening, and it is so good that we have the opportunity to see and hear poets from our part of the world here on a regular basis.  I recommend these poetry evenings to everyone, and I will certainly be going again.
---
MORE RECIPES FROM JUNE CHARLTON
Suet Dumplings
4 oz self-raising flour
2oz shredded suet
Pinch of salt
Method: Mix together and make into a stiff dough with cold water. Roll into balls and boil for 15 – 20 minutes. They should now be ready.
Short Bread
6oz plain flour
2 oz of caster sugar
4 oz butter
Method: Turn on the oven and set at a moderate 350F (Gas mark 4) and lightly grease a 7 inch round sandwich tin. Line the base with grease proof paper and grease the paper. Sift the flour and sugar into a basin. Cut butter into small cubes and rub it into the flour until the mixture resembles fine breadcrumbs. Then kneed well until it binds together and pat it into the prepared tin. Smooth over with a palette knife and prick it with a fork. (Alternatively, press mixture into a lightly greased shortbread mould to get a clear pattern) Cook in the centre of the pre-heated oven for 30 mins then reduce oven temperature to a slow 325F (Gas mark 3) and cook for a further 30 minutes. Allow to cool. Turn out of the tin and cut right through into sections if you have not used a mould. You can decorate with plaid ribbon.
Homemade Lemon Curd
4 oz butter
8 oz granulated sugar
3 large eggs and 1 large egg yolk beaten together
3 lemons
Method: Melt butter in a double saucepan or basin, standing over a saucepan of gently simmering water. Add sugar, eggs and extra yolk and finely grated rind and juice of lemons. Cook gently without boiling until curd thickens sufficiently to coat the back of a spoon – this is IMPORTANT because if overheated the mixture may curdle and separate. Pour into clean, dry, warm jars and cover like you do for jam. This recipe makes about 1lb. Store in a very cool place and do not keep for longer than two weeks.
Seville Orange Marmalade
2 lb Seville oranges
1 lemon
4 pints of water
4 lb preserving crystals
Method: Wash and shred the fruit and put it in a basin – leave overnight. Put it into a pan, bring slowly to the boil, simmer until the peel is soft and the contents of the pan have reduced by almost half which takes about 1 ½ hours. Add the sugar and, until it is dissolved and boil rapidly until a set is obtained. Cool a little then pot and cover as usual.
Fruit Cake
8 oz self-raising flour
½ teaspoon of salt
4 oz margarine
4 oz caster sugar
2 eggs
2 tablespoons of milk
6 oz dried fruit
Method: Place flour and salt in a bowl and rub in the margarine. Add sugar and fruit. Beat together eggs and milk and mix all together to make a soft dropping consistency. Place in a greased 6 inch or 7 inch tin. Bake in a moderate oven – 350F (gas mark 4) for 1 – 11/4 hours.
---
LET'S HEAR FROM AUDREY SMITH ABOUT A PROJECT CALLED CHOICE
Audrey, where do you work? Voluntary Action Calderdale based in Halifax – we cover the whole of Calderdale.  I work on the Choice Volunteering project.
Who funds the project? It's been funded for the last five years by the lottery and that funding comes to end at the end of December.
What happens then? At the moment we're looking for new funding.
What is Choice all about? Choice is about supporting anybody who wants support.  Anyone who needs a bit of help getting into volunteering. For example, some people lack confidence or may have been unemployed for a long time and just want a chat with someone about what they want to do and how to move forward. So if someone comes through the door to find out about voluntary work I would arrange a chat with them or signpost them to an organisation or relevant website. If someone requires additional support, I may arrange for a mentor to go with them on their placement, until they are more confident. Mentors are the other part of the project. They are people who want to get a bit of experience of supporting other people.
What kind of people volunteer to be mentors? Mentors are people who are motivated to help others move on. Maybe they themselves have had a mental health problems or got through a particularly difficult time and realise that using that experience could make a difference to another person.   A lot of people want to mentor to get experience to change their career. It's a way to get a reference and can be a stepping stone to something new.
How can one contact the Choice project? They can contact me Audrey Smith the Choice Development Officer on: 01422 438727 (direct line)
Email: choice@cvac.org.uk
---
SCIENTIFIC MATTERS
A QUIRKY PREDICTION: King George garden in Seacroft, Leeds was seen on the Space 1999 T.V. series which prompted me (Brenda Condoll) to study the year 1999: The eclipse of sun and moon took place in the year 1999. When there is an eclipse a king will die. The eclipse of the sun and moon takes place every 18.6 years. Science is fact and fiction.
---
GONNA LOVE YOU LIKE THERE'S NO TOMORROW
Lyrics by Dean Charlton
Have waited a long time for someone like you
So not gonna waste this opportunity
Have spent all my life without a partner
Not gonna let this chance slip through my fingers
So I'm gonna love you like there's no tomorrow
And I'm gonna hold you as if it's the last time
Yes I'm gonna love you like there's no tomorrow
And I'm going to kiss you as if it's the last time
Have turned down and have been turned down by women
So I know the value of what I have found
Have been attractive and not appeared too cool
But now it's hard to believe that it's all true
So I'm gonna love you like there's no tomorrow
And I'm gonna listen to every word you say
Yes I'm gonna love you like there's no tomorrow
And I'm gonna tell you what you do mean to me
Can't ignore this attraction, doesn't come very often
Must not change my direction, don't want to miss a moment
Can't ignore this attention, doesn't come along often
Must make clear my intensions and I want you to know too
That I'm gonna love you like there's no tomorrow etc.
(From the album  If You See Me In Heaven by From The Horse's Mouth)
---
SHE'S ALRIGHT JACK
Lyrics by Dean Charlton
She was always the apple of Jack's eye
And going to give them some grandchildren
She was always daddy's little angel
Until she told him how she preferred girls
When she was younger she thought he was right
He was the person who she thought knew life
Now that she's older she can see clearly
That it's up to her who she lets in bed
But she's alright Jack
Yes she's alright Jack
Not a nicer girl
Wherever you look
(From the album One Foot In Front Of The Other by From The Horse's Mouth)
---
MY EXPERIENCE OF ROMANIA
Written by Jan Sloane
About 25 years ago I worked for a company supplying laundry equipment. Whilst there we had an enquiry from a charity which had an orphanage in Bacau, Romania, about supplying machines there. We were to deliver a couple of washing machines and dryers and needed a person to train the ladies who would be using them. The company asked me if I would go and they would pay my wages for a week.
The day dawned and I got to Stanstead Airport for the flight – my goodness, the plane was ancient! On arrival at the grey city that is Bucharest on a fairly cold April day, there was no-one to collect me, so after lots of frantic calls, I was eventually taken to the hotel for my overnight stay before the five hour drive to the orphanage – the bullet holes in the walls were testament to the regime there. We eventually arrived and I can only describe the building as a bleak concrete block and the smell was like I had never smelled before.
I had couple of days before the machines were installed so helped around the orphanage – and what an eye-opener that was – we really do take a lot of things for granted here. The younger children were all in metal cots, having been in there since they were abandoned as children, and the children who were perfectly healthy when they arrived, now had deformed limbs as they had never been taken out. I picked up one of the children who was about 18 months old and placed her in a rusty old pram; she was HIV and couldn't walk. I took her outside into the sunshine – this was the first time she had been outside and my heart broke for her and the others.
And so the week went on in a similar vein. The volunteers were amazing, doing all they could with the lorry loads of aid that arrived – at least it meant that the children had clothes. The training went well, so had the facility now to at least wash and dry bedding etc. It was an experience I will never forget – the bleak conditions, the smell and even the weather.
Even now 25 years on, I still wonder about those poor children. I was watching TV a few years ago, and am sure I spotted one of the boys, now a grown man and it felt nice to know that at least one of them was ok.
---
LET'S HEAR FROM A FOREIGN BIG ISSUE SELLER
Where do you come from? From Romania.
What made you come to England? For have a good life.
How did you travel to England? By coach through some countries.
Was life in Romania difficult? Yes very hard, very poor.
Have you got a family? Yes.
Have you got a husband? Yes and six children – three boys and three girls.
What do you think of English people? Some people is nice and some people not nice.
Is it difficult to sell the Big Issue? Yes difficult for standing all day.
Do you sell a lot? Not a lot, but I have regular friends who buy every week.
What do you hope to do in the future? In the life job – anything – any job. I looking for job now.
Do you want to stay in England? I want to stay in England because children in school.
What do you like about England? Good education and health.
---
MICHAEL CONNEELY INTRODUCES US TO HINDUISM
This presentation includes a few of the very briefest pointers to the spiritual path of Hinduism. There's a presentation of three deities: Kali, Vishnu and Shiva, a mention of the Holy Woman Amma, plus a depiction of a central teaching of Hinduism: the Doctrine of Bandhattva. In this issue we look at Divine Kali.
I encountered Hinduism on and off over five years at Skanda Vale ashram in Wales. This is the spiritual centre for the UK Sri Lankan Tamil community, many of whom fled here from the genocide and civil war occurring in Sri Lanka.
I stayed there as part of a five-year university based social anthropological field study for the Economic and Social Research Council. The research method was ethnography where the anthropologist has to live in the communities and institutions he studies and give them his own voice. You live in a wooden hut in the ashram which is on a Welsh Hill Farm and supports many species of protected animals, including when I was there: an elephant, Pyrenean mountain dogs, sheep-dogs, peacocks, pheasants, highland cattle, hens, goats and pigs. There is even a deer park. Some of the animals such as the boar and the highland bull are very fierce.
A central theme of Hinduism is that this world is not true reality: the true reality is God, and we are in our true nature one with God. But we are here in this life to express our talents and to develop our past life merit, also to learn how to undo the negative karma we created in previous lives. So in that sense, this world and this life is of crucial importance, and we need to develop right understanding and right relationship with it as a place to develop enlightenment.
Hinduism has had a major and decisive influence in modern western spiritual forms. Its gift is immense and I feel this gift is yet to fully bear fruit.
I work worldwide as a Vedic Astrologer – the ancient astrology of India. Vedic Astrology is absolutely vast and takes more than one lifetime to learn, but its accuracy and sureness of declaration is supreme. In the following weeks we will look at a different deity.
Kali
One thing that impressed me in Hinduism in the field study, was the very deep contact you can make through puja (devotional ritual worship) to a goddess or a god. Take Kali, the Mother, for example. Kali is the Divine Mother in her Terrible form. The Dark Mother. She is Kali Ma. Vast transformation of self may be achieved by ritual which imports into your consciousness the vastness and dimensions of a goddess: Kali Ma. How she will transform your understanding of your life's phenomena, how she will help and strengthen you. To appreciate this experience, imagine what it is like being Kali. Kali acts as a furnace for what must die. She forges, she loves, she destroys and then she creates anew. She destroys and then she beckons across the abyss to what must be created afresh. These are examples of the gifts of the gods, the gifts that they make to their devotees who practise deity tantra. Inside the tiny Kali temple, the black stone image of the Goddess towers above the pujari ('priest'). The Goddess dominates the intimate interior space, which is quite dark and still, but is lit with many candles and oil lamps, which are placed before the myriad images of deity ranged round the walls.
At the beginning of the puja, Kali is revealed by pulling aside the flame-red curtain that normally secludes her. She appears at once both shocking and grotesque – almost horrifyingly ugly – yet she is also ecstatically beautiful and lovable – and intimately physical. The primordial intelligence of Kali's brutally deconstructing gaze is fathomless and acute. Her eyes fix on you squarely and pragmatically and her protruding tongue is red with blood. The Goddess clasps in her many hands a cleaver, savagely, matter-of-factly cutting everything down to bedrock reality; a trident; shears (to sever the threads of fate) – and a severed head used as a bowl of abundance. Kali raises her remaining hand in a gesture (mudra) of blessing and boon-bestowal. She has a garland necklace of severed heads dangling to her knees (the destruction of human illusion) and a skirt of gory severed heads and hands. It is with a shock that one next sees that Kali is dancing, rearing up, on the supine graphically-human figure of her consort, Lord Shiva, Lord of the Universe – a many-layered mystery.
The Goddess Kali operates at the irrational, unconscious, energetic levels with her human devotees. To turn away from her, once you have met her, would be to live as a shadow. To face her is to embrace her. Kali has seen it all and she 'holds' matter-of-factly, even the most tragic or harrowing of human experiences and yet, cradling this, she offers a torrent of love. Kali's gift could only be experienced through devotion. She knows that destruction must be accepted and loved – in order to create.
The puja described here is a 'Mahabishekam Puja', where the Goddess' image is anointed physically and repeatedly with many, many precious substances and liquids accompanied with devotional chanting. While Devotees sing Bhajan's (hymns) to the Divine Mother, first, Kali is stripped naked of all adornments, flowers and colour. A searingly powerful torso and an implacably unflinching gaze is touchingly revealed, and then Kali is drenched from head to foot in a blood-red liquid. She is 'killing epitomised', the tantric Goddess of the graveyard. The blood-red liquid is next washed off and Kali is drenched again, this time in a white liquid, death itself. The effect of her terrible face looking out from a wash of blood-red and then death-white is unforgettable. The impact is electrifying – death personified, death calmly epitomised – and held.
The puja holds the attention of each devotee riveted to the image for two hours and more – thus the image of the deity becomes indelibly imprinted in your consciousness, permeating your whole being, altering your outlook, your consciousness and your life-understanding and behaviour, even down to the cellular level. And it is because of this intense concentration, that the Goddess can be brought back to your consciousness, brought back by the devotee, at any time, at any place. This is deity tantra, the method to transform reality at any time.
Incense is next fanned onto Kali using an outrageously huge peacock-feather fan. Coconuts are offered, the pujari first turning to the devotees and holding up the coconut to their gaze, to involve them in the offering. Then, holding a sword in one hand and the coconut in the other, he dramatically severs the coconut with one blow and Kali is then anointed in the coconut milk. Next the coconut is set aflame, and shown to the devotees to bless them. The fire is then repeatedly offered to Kali. After this, Kali is sensuously anointed with dripping yoghurt, honey, butter, milk, sesame seed oil, kurd and syrup. Then she is anointed all over with precious oils. The list is endless. It bowls you over with its 'no expense spared', 'nothing is too good' excess. How could anything be too good for a Goddess? More fire is offered to her. At the end, she is lovingly covered in huge flower garlands and pelted with thousands and thousands of petals, as a litany of the one hundred and eight holy names of the divine is recited.
Finally, Kali is draped in an immense purple cloak, with a huge gold-border of truly barbaric proportions. More flowers than could be counted are then ritually carried in and placed before her. Completely overwhelmed, the devotees then leave, filing forward to her feet and prostrating there before her, kissing the floor of her temple, touching their foreheads to the floor before her. As they depart, they are purified by fire and offered blessed sweet foodstuffs (prasada) that are left over from the food offered to Kali in the ritual.
How the energy of Kali will be experienced will depend on the individual – where he or she is 'at', but its essence often involves pushing aside the old and jumping the abyss to face the new.
Kali is compassion beyond knowing. Kali takes on wrath, she embodies wrath so as to destroy the ignorance and delusion, she embodies the shadow, and draws in all the hatred and negativity – and to do such a monstrous thing as this, takes love so vast that a human could not even conceive of it. And she transforms all that shadow into love. Kali absorbs all of that darkness, all of that hatred, and transforms it as she loves and loves and loves. She says 'bring me your hatred, bring me your delusion, bring me your ignorance, bring me your projections'.
The beauty of Kali is how anybody can come to her. She will say 'come'. She says 'give me your pain, give me your sin, give me your frustration and anger, give it to me!' And she transforms it with love. No matter how much pain you throw at Kali, she will still give you love.
Kali will hold the mirror and say 'look at this, look at this, look at this. Look at what you do. Look at the destruction. Look what havoc you wreak'.
The Hindu view is that the whole earth is an aspect of Shakti. We all have different lessons to learn during our time on earth. That's why we came here. Our soul chooses quite specific and definable reasons for this incarnation according to Vedic Astrology. Some of the realms within are quite hellish, causes and conditions arising; we never know fully what our karma is; we never know what's going to happen. That is the mystery of life. And Kali is very much associated with embracing that mystery. Being in union with that mystery, Kali asks us to surrender to the mystery. And that's not a very rational, intellectual thing to do. She asks us to accept the unknown.
Western people particularly are conditioned to explain and understand, to buy insurance, to minimise risk! – and Kali is half explanation and understanding, but half intuit and surrender! Feel it!
---
INTERVIEW WITH SHRIKANT SUBRAMANIAM – A PASSIONATE HINDU DANCER
Shrikant do you want to talk about Hinduism or your dancing? I think Hinduism is part of my dancing. Sometimes it can be seminal to my dance pieces in my repertoire.
Ok. Where were you born? I was born in Mumbai and did my dance training in India – in Mumbai and Chennai.  Chennai is a city of beautiful towering temples, Carnatic music and of course delectable dosas and idlis.  And Mumbai has its cosmopolitan charm. So I was born in Mumbai and into a Hindu family and I reflect the spirit of both the cities- the city of temples – Chennai and the city of skyscrapers – Mumbai.
Can you sum up what Hinduism is about? For me and everybody Hinduism is a way of life. We do have scriptures and the main one is Bhagvad Gita which is our equivalent of the Bible. Hinduism is about different Gods, Goddesses and Idol worship – these are worshipped with flowers and incense sticks. It is also beyond Idol worship if you know how to practise this religion.
Do you believe in one God? Yes we do but we think that God has many facets so there are an endless number of Gods. In Hinduism, there are many different sects all over India following different ritualistic practises. Rituals are so important in Hinduism and Idol worship is the core beauty – Gods and Goddesses are worshipped in temples and every temple has several deities e.g. Ganesh who is the lord of obstacles. You can actually converse with these Gods and Goddesses as we believe they have immense power – it is about conversing to God in the form of mantras and in sacred texts which are written in Sanskrit.
How old is Hinduism? It started with the Vedic tradition in India- c. 1750 to 500 BCE. (texts that are recited as hymns which can also be sung  – you have to recite them in a particular meter). What is important in India is Casteism and there are 4 castes:
Brahmins (priests – highest class)
Kshatriyas (warriors and rulers)
Vaishyas (skilled traders, merchants and minor officials)
Shudras (unskilled workers, untouchables)
Do people believe they belong to a particular caste because of karma? Yes. They accept who and what they are. Since I moved to the West I have stopped believing in the Caste System. I am a Brahmin and used to believe in it as I was treated in a certain way and told I was the purest form of God's creation and therefore could not engage with lower castes. But I believe in generosity and kindness. I believe in harmony of spirits and connection of souls.
What are the basic differences between Buddhism and Hinduism? Buddhism came out of Hinduism but Buddhists don't believe in Idol worship and they don't believe in a God although they believe in Buddha who they see as an enlightened being.
So let's talk about your dancing now. The dance I practise is called Bharatanatyam. It has a beautiful harmonious blend of facial expressions, hand gestures and sharp angular and geometric patterns of movement. Dance is a form of worship. To me it is sacred and secular. The God is treated in different levels, as a gallant hero sometimes! Sometimes as a little prankster, sometimes an unfaithful lover or sometimes as the great preacher or a divine dancer. All of this is expressed in the form of stories that have been written and passed on as an oral tradition. What is interesting about this form of dancing was that it was taught by men but performed by women. The dance of Bharatanatyam has been through several changes historically! from evolving as a form of worship in the temples moving to the courts of Southern India and to a huge proscenium after India's independence in 1947. One needs another whole interview to talk about its historical evolution, ruptures and its main resurrection during the movement of nationalism in India. But at the core of all those stories lies a form of dance which gives you immense joy and peace at heart.
Where did the original movements of the dance come from? From the South of India, from the Vedas in order to communicate with Shiva who is the lord of dance.
Were male dances heterosexual? Yes and we always had the concept of transgender. Hinduism doesn't talk about homosexuality but it does talk about the God Shiva having male and female personalities. According to me, everything has a male and female energy.
Who do you teach? I teach children in Stubbings Infants School something about nature through dance because Bharatanatyam is rooted in classicism just like the Classical tradition of Ballet in England. Once you know that language you can choreograph several secular pieces too which are not religious but aesthetic in its own right. So there's room for flexibility. At Stubbings infants I teach creative movement about nature. I speak about animals, trees and plants in India and all of this is expressed through dance. Bharatanatyam becomes my tool of expression and not words in English.
Who do you work for? I am the Artistic Associate at KalaSangam in Bradford. KalaSangam is a centre for national excellence for intercultural performances. We are based in the heart of Bradford at St Peter's house.
Where can people see you perform? At KalaSangam or Stubbings Infant School. Can I just add that although I practise Hinduism I'm not a fanatic and I love working with people of all religions. I think a religion should be a way of life and use religious ethos to connect with new people and make new friends and together sometimes we might touch a chord of harmony within us. A good thing about Hinduism is that it is celebratory – there are festivals that celebrate the triumph of good over evil. I think we all need to celebrate life. It's the most precious gift of nature. Listen to your heart beat because if you listen to your heart beat very carefully you will surely listen to several heartbeats around you. We are alive! It's the most joyful feeling ever!
---
Western Astrology Prediction July 2015 by Michael Conneely
Mars conjunct Sun: In western astrology the month of July 2015 starts off with 'Mars conjunct Sun' in Cancer.
Mars and Sun is an irritable combination and Cancer makes it steamy. But the higher meaning is to bring out Courage and Direction and disciplined focussed assertion of you proper goals.
There's quite a fated dimension of expression to be looked for in this because the Sun – Mars conjunction is actually in T-square (90 deg) aspect to the Nodal Axis: North Node of the Moon at 5 Libra, South Node of the Moon at 5 Aries.
If you want to know the planets' positions in July 2015 in both western and Vedic Astrology, go to the ephemeris tables in my Master Vedic Astrologywebsite: http://www.mastervedicastrology.com/astrology-report-july-2015.html this way you can see how the planets in the heavens now are relating to the planets in your birth chart.
In terms of the rules of Vedic Astrology note that Mars has actually been conjunct the Sun from around mid-May 2015 (and especially mid-June) – how did you do with this warrior energy then???
Grand Trine in Fire of Moon – Jupiter/Venus – Uranus: However there's also a very blessing and innovative energy to start of July 2015.
Moon is at 24 Sagittarius, Jupiter and Venus are at 21 deg Leo, and Uranus is at 20 Aries.
It's a Grand Trine in Fire.
If you have planets in your birth chart aspected by the Uranus trine Jupiter/Venus aspect in the heavens, look for that 'Thank the Lord' opening.
Treasure this opportunity because the conjunction is still in orb at the end of July.
Jupiter is Exalted according to the rules of Vedic Astrology until
Neptune is at 9 Pisces, so the Virgoans are still receiving an energy that negatively is alcohol or lies, but positively is sensitivity, spiritual vision and inspiration.
Pluto is at 14 Capricorn, so it is still such a good time for the cautious traditional blocked Capricorns (and also the Cancers) in terms of their empowerment.
Chiron is at 22 Pisces bringing healing crises to those with planets +/- 8 degrees from Chiron and also those with planets opposite in Virgo (Virgo again!!!).
Chiron is also inconjunct (150 deg) to the Jupiter/Venus conjunction at 21 Leo that I mentioned above, so there could be quite a positive healing crisis if you have planets +/- 8 degrees from 21 Leo in your birth chart.
Saturn: Last but by very much no means least: transiting Saturn, Lord Sani, Lord of Karma:
1. Ashtama Shani:  it is a very tough time for those with Moon in their birth chart in Vedic Aries (between 24 western Aries and 24 western Taurus).
This is because they are going through the difficult and dark time known in Vedic Astrology as Ashtama Shani: Saturn going through the 8th House from their natal Moon between 3rd November 2014 to October 2017.
2. Saturn transiting Vedic Scorpio: Indeed there's a challenging tough energy for everyone between these dates. This is because Saturn is calling us to feel and therefore to transform all our deepest most difficult scripts of negative emotions and fixed scripts especially in relationships. This is because Saturn is transiting the Vedic Sign of Scorpio between these dates. In the western signs, Vedic Scorpio is 24 Scorpio to 24 Sagittarius.
3. Sade Sate: And the other people who really do have to hear and understand that they must expect a difficult time are those with their natal Moon in Vedic Libra, Scorpio or Sagittarius.
In the western astrology, these signs are 24 Libra to 24 Scorpio, 24 Scorpio to 24 Sagittarius and 24 Sagittarius to 24 Capricorn.
This is because these people will be experiencing the Vedic predictive phenomenon of Sade Sate. Sade Sate is the seven and a half year period when Saturn transits through the Vedic sign before your natal Moon's sign, through your natal Moon's Sign, and then through the sign after your natal Moon.
It can be very tough and dark, but if understood correctly it is a great opportunity for needed healing.
The experience is one of being cut off from God's grace so as to experience your own merits such as they are – and the level thereof.
It is a time of losing friends and associations that are not right for you and having to face the consequences of your own pride and illusion. It is a time of separations and loss as you go down into a pit. There can be a big move of house.
Reaching the bottom of the pit is when transiting Saturn actually crosses over your birth Moon – which is the centre of the Sade Sate period.
We are not the same person after Sade Sate. It is so helpful if you know that you are in it and what the message is and what the timing of the dates is.
Contact me for a reading locally or worldwide at  www.starwheelastrology.com
Email: michaelconneely@gmail.com
Tel: 07799296821
Readings: My readings are immensely valuable with 20 yrs of experience and unusually, a combination of western and Vedic Astrology. They are recorded. They include Tarot. You receive the charts and can order full reports as well. There is opportunity afterwards for emailed questions/discussion.
Courses: I also teach very special courses in Western and Vedic Astrology.
---
Editor's Last Word:
 Thank you for reading this edition of From The Horse's Mouth and I hoped you enjoyed it and would like to subscribe (free), using the sign-up in the page footer – I will not share your details. The magazine itself seems to be evolving nicely but new blood is always appreciated so please send items to:
deancharltonmag@gmail.com
 .