FROM THE HORSE'S MOUTH – June Edition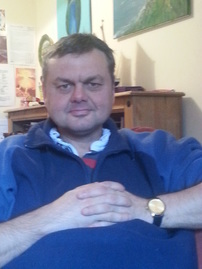 Hello again.
I hope you are well today. Here is the June Edition of my magazine which I hope you will enjoy reading.
Anyone can contribute to an edition of this magazine and to submit articles, poems, recipes, letters, jokes, short stories and photos of original artwork please send them to: deancharltonmag@gmail.com.
If you would like this magazine to be sent automatically to you each month, please subscribe – it is free to do so and I give you my word your details will not be shared with anyone. Dean
---
 MY NOT VERY SERIOUS STARS FOR JUNE
Scorpio 24 Oct – 22 Nov
A woman in a café may approach you with an unusual business opportunity but be careful. Treat yourself to a softer toilet paper if it would improve your quality of life.

Sagittarius 23 Nov – 21 Dec
It is a good time to get a new dog as long as you realise the enormity of the responsibility you are taking on. Time to question whether you should carry on eating meat.
Capricorn 22 Dec – 20 Jan
This month you should try and cut down on the time you spend at your computer. The village idiot may possess some information that may change your life.
Aquarius 21 Jan – 19 Feb
It is not a good time to buy a new house when you don't have a lot of job security. A new person will come into your life but be prepared to accept all their faults as you also have plenty yourself!
Pisces 20 Feb – 20 Mar
Now that it is not the football season, take stock, and decide whether you really get value for money watching your favourite team. A black cat may cross your path next week but you will be okay as long as you touch your toes three times every morning.
Aries 21 Mar – 20 Apr
Now is the time to grow a moustache to make you look more distinguished. Accept that a monkey is better than you at ball games but take consolation in the fact that it cannot cook as well as you can.
Taurus 21 Apr – 21 May
A friend may ask you to do them a favour but it would be better for you if you refuse politely. A bargain may turn out to be anything but.
Gemini 22 May – 21 Jun
A person with a dog may try and seduce you, but be careful, as they may have an ulterior motive that will cost you financially. Think about investing in a new hair style.
Cancer 22 Jun – 23 Jul
This month a friend may confide in you about their real sexuality. The death of another friend may remind you of your own mortality and how you really must make more of your short life.
Leo 24 Jul – 23 Aug
Someone you barely know will surprise you with an act of kindness. Take time to pamper yourself and forget about others for a while.
Virgo 24 Aug – 23 Sep
Drink more water this month. You may wonder who dresses one of your friends but remain silent otherwise you may lose their friendship forever. Clean your teeth more.
Libra 24 Sep – 23 Oct
A trip to the hairdressers may prove to be just the tonic you need this month. Consider putting your work in the public domain but be ready for criticism from people who would not have the courage to do so.
---
SHANAZ TALKS ABOUT HER LIFE AS A DRIVING INSTRUCTOR
What is your full name please? Shanaz Hussain
Hello Shanaz. Can you tell me a little bit about yourself?:  I'm a mother of four boys (Moe 27, Siby 24, Zulq 21, Adam 12)  who are all hearing and I'm a single parent. I work at Calderdale College and I'm a part-time Driving Instructor. So I have two jobs which involve teaching hearing and deaf people.
What do you do at Calderdale College?  I'm a Support Worker for deaf people.
What does being a Driving Instructor entail? I take male/female deaf or hearing students  -I'm a level 6 Communicator and I'm doing my training to be an Interpreter  although I'm taking a year out from studying from university at the moment.
What are the pros and cons of being a Driving Instructor? You can get a huge sense of achievement when you get students through who have failed with another Driving Instructor – it's a challenge especially when you help a special needs student to pass – you NEVER give up on them as the theory test is particularly difficult for some people. Unfortunately, the job involves unsociable hours especially when you've got a family and you have to work evenings and weekends.
Do you think it is a well-paid job? No. I have to travel and I'm the only deaf instructor in the area. I speak: English, Punjabi, and Urdu so I'm well equipped to teach anyone hearing or deaf.
Have you anything to add? Yes, I love both my jobs as I love working with both deaf and hearing people.
Do you ever feel that being a Driving Instructor is a dead-end job? Not at all – but my dream job is to be a Driving Examiner or Interpreter.
Is it expensive to set up as a Driving Instructor? Yes, as you need a good reliable car and have many running costs.
How can people contact you if they want to book lessons and which areas do you work in? They can contact me on: 07815671794 and I work in the following areas: Halifax, Huddersfield, Bradford, Hebden Bridge and Todmorden.
---
TOO MUCH PRESSURE ON GIRLS TO LOOK GOOD SAYS ZENA CHARLTON 
I think that there is a lot of pressure on girls to look good. Most people expect girls and women of any age to try their hardest to look good. Younger girls are more pressured to look good though, this is because of social media I believe. Social media influences girls to become super skinny like the fashion models they see. Girls see these photos and instantly believe they are fat and need to become like these women. The fact young girls want to starve themselves and diet over photos of models is repulsive. These models are not proper beauty, they are made to be skinny by Photo Shop or genuinely have the body type to be skinny.
Another reason girls are pressured to look good could be that if they don't look good they get bullied. The pretty girls who look after themselves always seem to be the bullies of the people who aren't so pretty but who also can't help that they aren't. Recently many more girls aspire to be like the people that they see on social media so that they are seen as someone who looks after themselves and won't get judged for being 'ugly' or 'disgusting'. Girls nowadays think that without make-up, they are not good enough to step outside. Even young girls of the age of 13 do this! This is because they have seen on social media that women and girls who are famous always look completely flawless and these girls want to be seen as that too. Young girls are influenced to do certain things with their hair and make-up from the things they see; they want to look just like famous people or people they see in social media. This is why half of the population have the same hairstyle and the same make-up. Although you do get the other types of girls who are also pressured to look good – but in different ways.
You get the girls who like to wear very expensive coats and shoes and like to make themselves look as posh as they possibly can so that people look up to them; you get the type who like to wear jeans and an expensive track suit top but with their hair and make-up immaculate and then you get the girls who like to wear a full track suit and trainers with it, but their faces always seem to have a decent amount of make up on and they have their hair style the way they aspire to be. All of these types of girls have been pressured to be like this in some way or another. All of these girls will have an idol that they would like to be and that they copy all of their tricks and tips from.
But girls in society should not be influenced by models, celebrities and social media. They shouldn't be influenced by models because they all are way too skinny and have been airbrushed. They do not fully look like what they do on these pictures, but people still aspire to be that skinny. Being that skinny is unhealthy! They shouldn't be influenced by celebrities because most celebrities have plastic surgery to look how they do and have things done cosmetically to look like they do – girls should not be trying to look like someone they're not.
Social media is my biggest argument. Girls that are featured on social media are people who have been edited or are really unhealthy. But recently girls who have been aspiring to be like these girls (who have perfectly proportioned bodies) are upset when they cannot reach that goal. They can't reach it because everyone is different! You can't be someone else! You need to be your own person without having goals of someone else's body because I can guarantee that you won't get the same body as them and you will look different when trying their makeup skills or their hair skills because people are all DIFFERENT. You can't copy someone and expect it to happen the same; you have to think for yourself and not be disappointed with how you look and how you're pressured to be in society.
Girls worry so much about what other girls think of them if they don't follow the fashion or whatever, but you shouldn't do it because how you look and dress is your own option – not anyone else's and certainly not the girls who judge other girls for not following the crowd. It's better not to follow the crowd, and to be yourself without society pressuring you to look good and to be someone you're not!
---
AND NOW LET'S HEAR FROM THE FOOD LADY ALISON JONES
Being Dairy free would admittedly be a REAL challenge to most but a creative culinary challenge has definitely been a very enjoyable and thrilling journey for me over the last 16 years. It's also now SO incredibly easy to pick up dairy free alternatives in every supermarket and their cost has come down considerably now a lot more people are eating and feeling better for cutting out dairy. But I do remember the delightful summer lunch Quiches of the past and wondered if I could ever find a 'can't tell the difference' recipe….? Well I did and here it is! This is indeed as close in both taste and texture as a dairy based one. It's also well worth the trip to the health store and Asian supermarket to source those magic ingredients. And for all of you watching the Cholesterol levels, its fantastically healthy and soya helps reduce cholesterol. It's also packed with nutritious protein.
Enjoy your summer lunch picnic with a cold cut slice and salad.
Egg free vegetable Quiche

Ingredients:
1 batch Short crust pastry, enough to line a quiche dish. Can be home-made or use Jus-Rol
300 g (10 oz) cauliflower, chopped into small florets
2 teaspoons Rapeseed oil
1/4 teaspoon salt
1 medium onion, finely sliced
1 medium red bell pepper, sliced
1 medium green bell pepper, sliced
For the quiche mixture
1 cup (105 g) chickpea flour (Gram Flour)
2.5 cups (600 ml) soya milk
1 vegetable stock cube (A cube that makes 500 ml stock ~ I used Kallo)
1/2 teaspoon sage
1/2 teaspoon turmeric
3 tablespoons (10 g) nutritional yeast (from health food shops)
1/2 teaspoon black salt (Kala Namak), this is optional but it will give more of a taste of egg if used – from Asian stores
Or 1/4 teaspoon of sea salt
Other Ingredients:
4-5 slices of tomato for garnishing and melted vegan margarine for brushing
Note: Please read through this recipe before making the quiche to be sure the directions are followed correctly.
HOW TO MAKE:  
Preheat the oven to 200 degrees Celsius (400 F) Gas Mark 6.
Begin by roasting the cauliflower. Place in a bowl with 1 teaspoon of the oil and the 1/4 teaspoon salt and coat well. Place on a foiled baking tray and bake in the oven for 15-20 minutes until softened and slightly charred. Remove and put to one side.
Whilst the cauliflower is roasting, add the other teaspoon of oil to a frying pan and fry the onions, with a pinch of salt, for 3-4 minutes until they start to caramelise. Add the peppers and continue to cook on a low heat for 7-8 minutes until the onions are very caramelised and the peppers have softened. Put to one side.
Line an oiled quiche dish with the pastry, prick the bottom with a fork and bake blind for 15 minutes. Remove from the oven and put to one side as you prepare the filling.
Now prepare the quiche filling.  In a bowl add the chickpea flour and one of the cups of water. Whisk this together well and put this to one side.
In a wide bottomed saucepan, add the final 1.5 cups of water and the stock cube, nutritional yeast, turmeric, sage and black salt (or the sea salt). Bring to the boil.
When the water comes to the boil, slowly pour in the chickpea mixture and stir continuously. Once all the mixture has been combined, lower the heat and continue to stir continuously for 2-3 minutes until the mixture becomes quite thick and glossy.
Add in the cauliflower and the vegetables and combine everything well.
This will be a very solid mixture.
Pour into the prepared pastry case, levelling with a spatula, and top with the sliced tomatoes. Put into the oven for 20 minutes. Remove from the oven and brush the top with some melted vegan margarine and place back into the oven for a further 5 minutes. Remove and allow to cool completely before serving. Can be served warm or cold. If you are serving warm, then allow to cool and reheat in the oven for 5 minutes.
---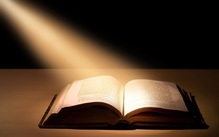 HOW WILL I KNOW IF A CHURCH IS A BIBLE BELIEVING CHURCH contd?
Written by Rumbi Mapanga

Trust the Lord completely, and don't depend on your own knowledge. With every step you take, think about what he wants, and he will help you go the right way. Don't trust in your own wisdom, but fear and respect the Lord and stay away from evil. If you do this, it will be like a refreshing drink and medicine for your body. (Proverbs 3:5-8 ERV)

The bible says the steps of the righteous are ordered by the Lord. Know that you are already righteous if you have accepted Jesus Christ as your Lord and Saviour. Before you go out to look for a church pray that God will lead your steps and direct you to the right church family which help you to grow in the things of God and give you support in everything, a family that will love you despite yourself.
The second thing to do is to make sure that the church you go to preaches the word of God with simplicity and understanding, by this I mean you will be able to find the preached message in the bible. Yes it means you have to learn to read the word of God on your own and check if what is being said is actually written. Also signs and wonders always follow the preached word for no one can hear the word of God and remain the same. Please note signs and wonders are not always supposed to be dramatic, but they can be revealed in the unspeakable joy and peace even in the midst of a crisis. Above all Christ has to be the centre of everything done there.
I am talking of the love of God being demonstrated by the body of Christ – a church where people are treated equally and no partiality is shown because of gender, status, tribe or colour of skin. A place where individuality is embraced and being unique is celebrated, for we are all fearfully and wonderfully made in God's image and each and every one of us is unique and even science has proved that we all share different DNA.
We all are made for a specific purpose not to compete with each other but to complement each other the same way members of a natural body do. For example if a foot is hurt the mouth and the hands won't scorn it and say I told you not to walk that way, instead the hand will quickly grab the leg and the mouth will be blowing on the wound while the brain send signals to stop the bleeding, it's only the leg which is hurt but it's affecting all the other members of the body, thus how a church should be a family who rejoice with you and cry with you, who won't use your mistakes to make themselves feel good.
Having said this it is also important to note that a church is made up of dysfunctional people who all need a saviour including the preacher; the bible says we all fall short of the glory. It's because of God's goodness and mercy that we are saved – not of our on making but only because of Christ Himself crucified, so don't look for a perfect church or preacher but look up to Christ to guide you to the perfect brook where you will be fed and watered. We all know that it's only the sick who need a physician but in the same way understand that those who come to church are not perfect. They are work in progress like you; they have issues which they are dealing with just as you are dealing with your own issues.  Be practical and find a church where your spirit will bear witness that it is home. When you find your brook be planted and start serving the purpose of God in this generation.
---
 
---
FUKI KUGE SPEAKS OUT ABOUT LIFE IN ENGLAND…
Please tell us a bit about yourself: My name is Fuki. This year is my twenty-first year living in Halifax or UK.
How did you come to be living in England? Once upon a time in Japan I met a man who was from Halifax. I was young, adventurous and reckless back then. When his contract was over and he was going back to his homeland I decided to go with him and to see the other side of the world. Ever since I've being living in Halifax.
How does life in England compare with life in Japan? I can't think anything it is in common between the two countries.
Do you think English is easy to learn? I don't know the answer. Because English is the only foreign language I learnt.
Are there any things you particularly like/dislike about England? I am loving the gorgeous weather this spring. The quality/ un-freshness of so-call fresh fish around Halifax is criminal.
Do you still have family in Japan and do you go back to visit them? Yes I try to go as often as possible.
Would you be happy to spend the rest of your life in England? I am not sure if I can cope with the grim English winters in my old age.
---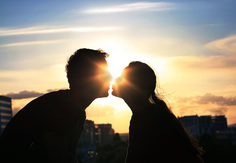 FALLING IN, FALLING OUT
Written by Davne A Silke
We have all got them in our lives.  We have expectations to have them and when we have them we have expectations of them! We crave them when we haven't got the type we want or got enough of them yet when we have too many they are hard to manage.
Some you use, some use you.  Some you want and some you tolerate. Whatever your expectations of them you will have experienced ones you love and adore , some you can take or leave and others that drive you to distraction.  When they go well they'll have you feel blessed and healthy but when they go wrong they can make you ill, break your heart and even cause your death.
Relationships!  They are the juice of our lives and are as normal as oxygen.
They are so important to us. We are born into them and live within them most of our lives.  We work within them and all our entertainment whether cinema, TV, history, science and planet are illustrated almost solely in relation to ourselves and any mutual impact upon each other.
We are fascinated by relationships everywhere.
There is lots of advice available to help us to "fall in" with people and create and maintain successful relationships and when they go well life is wonderful.  In some circles "success" is defined by the quality and number of our relationships.  Even our spiritual lives are determined by the closeness of our relationship with God and vice versa.  Spiritual tomes are full of illustrations of how to make good and avoid bad relationships.  We celebrate the length of relationships and the closer and longer they have been established the more successful they are considered to be and the more approval they attract.
Unfortunately as human beings, we tend to focus heavily upon the relationships that are not working.  Our societal problems are closely linked to relationship problems and breakdowns with each other.  Consider the possible impact of relationship breakdowns in homelessness, divorce, crime, discrimination and fear, violence and war!
Once aware of the impact of a poor relationship on our own lives and those close to us, people want to put things right and get back "in". When we are in the company of someone who has had a "fall out" we can sense the negativity in them.  It draws upon our desire to listen, share and heal.
Negative feelings and emotions affect our whole being and that includes the thoughts we have and how we use our mind moment by moment,
Yet whilst we might "want" to put things right, we may lack the motivation of mind to try.  Doesn't this "fall out" only affect the two of us?  We say to comfort ourselves and "anyway (the other) won't co-operate anyway!"
There may be many "falling out's" along the time line of a single life.  Start to add them all up then the ratio of "falling out's" to "falling in's" may be 40/60 or 60/40.
So if that is the situation for one individual, it is not much of a step to assume that our individual human experience is shared by humans as a whole and assumes that the whole is the sum of the individual cases.   Let us scale up our enquiry.
What is the cumulative impact of all the poor relationships – all that negative thought and emotion – of the human race upon the human race, its systems and indeed on the Earth itself?  If the rest of the human race's ratio for "falling out" were added into an overall total then that 40/60 or 60/40 is a significant amount of negative feelings and emotions released into our earthly atmosphere.
If the whole is the product of the sum of the individual experiences then our world is dependent for its success and health upon our accumulated relationship status and then upon our ability to restore them.  If that status is 40/60 good or 60/40 good it will have a negative or positive impact on the conditions of all people.
If we respond as outlined earlier and want to put this right – we may now have the motivation to "fall in" again as soon as possible especially since now we realise that it is not just  "us" is affected by the "fall out"  and the enormous implication for the whole world – but not the means of accomplishing the desire.
Relationships are complicated to manage.  One way of keeping things simple is –
To know oneself; your strengths and weaknesses.
Be aware of your own intentions at any given time/circumstance.
Keep your ego out of your precious relationships.
Be honest with yourself and others.
Decide on a high standard of behaviour and maintain that high standard for yourself only.
Love people and celebrate their differences and distinctions.
Avoid fear filled and superior judgements of others.
If you have a tried and tested system of maintaining great relationships then please share it with us here on "From the Horse's Mouth".
---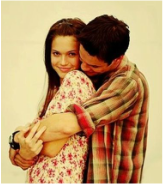 I WOULD GO OUT OF MY WAY
Lyrics by Dean Charlton
I've never been one to chase after women though I have always admired them from afar
I've never been one to be ruled by my good friend Richard – who is alive
I've never been one to fly after a bird.
Some people may say that I must be gay cos you never see me with a woman
All I can say is that I am okay though I hope my life won't stay the same for
I've always been one to hold onto my dreams though I have lived through some nightmares in the past
I've always been one to keep hold of my good friend Richard – who is alive
I've always been one to sleep by myself
Some people may say that I must be mad to turn down women who are beautiful
All I can say is that ever since I saw you standing there I've wanted you and:
I would go out of my way to be with someone like you
I would go out of my way to sleep with someone like you and
I'll never be one to chase after women now I have found you I'll need nobody else
I'll never be one to let go of my good friend Richard who is here
And he's always wanted to meet someone like you
Some people may say that I must be mad to turn down women who are beautiful
All I can say is that ever since I saw you standing there I've wanted you and:
I would go out of my way to be with someone like you
I would go out of my way to sleep with someone like you
(From the album One Foot In Front Of The Other by From The Horse's Mouth)
---
AN EYE FOR SOMETHING
Lyrics by Dean Charlton
You called me a fly by night –  you called me a waste of space
And you kicked sand in my face – you kicked me when I was down
But now that some things have changed you must feel quite silly
Now that you're the ones left with egg on your face
You wrote me off a crook – you wrote me off as a fool
And you told all I was corrupt – you told all I was worthless
I don't believe in an eye for an eye – everyone sees things differently
I do believe in an eye for something – otherwise your kind will always win
That's why I'm pleased to see that it's now your turn to be down
Yes I'm glad that people like you are getting your come uppance
(From the album If You See Me In Heaven by From The Horse's Mouth)
---
POEMS FROM MISS BRENDA DOLORIS CONDOLL
April
April is a month of spring – when it rains it does not sting
Though the weather is cloudy It is still moody.
When summer is really here we'll go visiting places everywhere.
Money
Money is not the root of evil really – without it we are nowhere.
Money helps us out in many ways – without it we are no-one
We have to earn it the hard way
It is good to have a bit of money put by to help us out on a rainy day.
Another Day
Another day is ending. Tomorrow comes once more,
We look forward to the next day and the next – day after day we learn something new.
---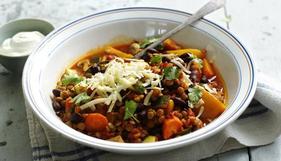 THREE RECIPES FROM JUNE CHARLTON
Chilli for Two
Ingredients:
1lb of mushrooms
1 big carrot
1 medium onion
2 kegs of garlic
1 tin of tomatoes
Squeeze of tomato puree
2 bay leaves
1 tin of red kidney beans
1 tin of baked beans
2 halves of mixed peppers
1 teaspoon of chilli powder
2 teaspoons of marmite mixed in ½ cup of water
Long grain rice
2 – 3 cups of water
Method:
Mix most ingredients together (except for rice) but wait until they are half-cooked before adding baked beans, tomato puree and kidney beans. Cook rice separately.
Sweet and Sour Mushroom for two
Ingredients: 
1lb of mushrooms
Small piece of ginger
1 medium onion
3 kegs of garlic
1 large carrot
2 halves of mixed peppers
Pasta or long grain rice
Sauce:
2 desert spoons of honey
5 desert spoons of tomato sauce
2 desert spoons of lemon juice
1 dash of black pepper
A few drops of soy sauce
1 teaspoon of chilli powder
Method:
Fry onion, garlic and ginger until half-cooked and at the same time fry mushrooms separately.
Add carrots and peppers to half-cooked onion etc.
Add mushrooms to onion, garlic, ginger, carrot and peppers.
Add sauce to the above and serve on pasta or boiled long grain rice.
Vegetable Bolognese for two
Ingredients:
1 tin of chopped tomatoes
1 medium onion
3 – 4 kegs of garlic
2 halves of mixed peppers
1lb of mushrooms
½ teaspoon of French mustard (to taste)
Sprinkle of oregano
A few bay leaves
Spaghetti
Method:
Fry mushrooms separately.
Fry onion and garlic and when half-cooked add peppers.
Add tomatoes to onions, garlic and peppers and then add mustard, a sprinkle of oregano and a few bay leaves as well as the mushrooms.
Serve with spaghetti.
---
CONFESSIONS OF A PART-TIME VEGAN
Written by Dean Charlton
Before I tell you about my efforts to be vegan I think it would be useful to include information gleaned from Wikipedia:
Veganism is the practise of abstaining from the use of animal products, particularly in diet, as well as following an associated philosophy that rejects the commodity status of sentient animals. A follower of veganism is known as a vegan.
The term vegan was coined in 1944 by Donald Watson when he co-founded the Vegan Society in England, at first to mean "non-dairy vegetarian" and later to refer to "the doctrine that man should live without exploiting animals". The British vegan Society criteria for vegan certification are that the product contains no animal products, and that neither the product nor its ingredients have been tested on animals by or on behalf of the manufacturer, or by anyone over whom the manufacturer has control.
Vegan diets tend to be higher in dietary fibre, magnesium, folic acid, vitamin C, vitamin E, iron and phytochemicals; they tend to be lower in calories, saturated fat, cholesterol, long-chain omega 3 fatty acids, vitamin D, calcium, zinc and vitamin B12 – researchers agree that vegans should eat B12 fortified foods or take a supplement.
And now my experience of trying to be a Vegan:
When I was growing up I never questioned what I put in my mouth and where it was sourced from and it was not until about fifteen years ago, when I was washing up in a vegetarian café in Leeds, that I was inspired to become a vegetarian. Shortly afterwards I decided to be a Vegan, from a dietary point of view, but found it increasingly difficult to abstain from milk chocolate even though I was aware of the poor treatment of animals by the dairy industry. I had no problem giving up other dairy products – just milk chocolate! I also have come to the conclusion that the use of wool is okay as it doesn't appear to harm the animal.
At the end of the day, we must all decide what we eat for ourselves and what we wear but also be aware where food is sourced from and how it arrives all nicely packaged in our local supermarket.
---
MICHAEL BLACKBURN TALKS ABOUT BEING A CATHOLIC
Michael I understand you have been a Catholic all your life and were even educated in a monastery? I am a cradle Catholic and part of my education was in a Benedictine Monastery
School. I have maintained my contact with the Monastery by becoming an Oblate
which means that I am a lay member of the Community.
What are the basic differences between the Catholic Church and the Church of England? The Church of England and the Roman Catholic Church are quite close. Some
members of the Church of England regard themselves as the English Catholic
Church. This was emphasised when John Paul II came to the U.K. in 1982. I was at
the Knaves mire (York Race Course) and it was a joy to see that many Church of
England Parishes attended with their Parish Banners. They were treated as very
special and given the space right at the front of the immense crowd.
Are you against abortion? For me not only is Abortion Murder but it does not make economic sense. Since the Abortion Act of 1967, millions of abortions have taken place. Successive governments tell us that there are too few people working to cover the cost of
the retired like myself. Abortions have killed off those who by now would be
working. No-one seemed to have foreseen this.
Do you agree with Catholic priests being celibate? Celibacy is a discipline not a rule therefore it could change. When speaking to priests they often prefer to be celibate so they can concentrate on their vocation rather than have the responsibility of a wife and children. But change has already taken place when a married ex Anglican Vicar converts and becomes a Catholic Priest.
Is it true that you think one should love everybody? Anyone who claims to have a faith and be religious and yet have any hate in their hearts is contradicting themselves. Hate damages the person who is doing the hating but not the person who is being hated. Loving everyone, especially anyone who we consider to be an enemy, is a sign of true faith. Some say that is impossible. It is easy and only our obstinacy gets in the way!
What do you think of the current pope? Holy Father Francis is a man of the poor. His whole demeanour shows he is a man of the people. Long may he remain with us. A wonderful man – a great Pope.
---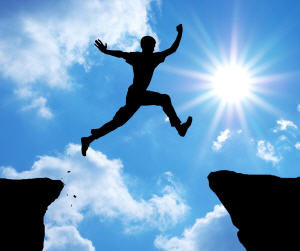 ASTROLOGER MICHAEL CONNEELY TELLS US ABOUT HIS LIFE
Michael, can you talk a bit about yourself? I had a terrible start to life which has left me with many difficulties and I believe my soul chose this very difficult start in my life so that I could grow and overcome the difficulties. Through this I learnt a lot about different spiritual paths and what they suggest about understanding difficulties and how to overcome them.
I was born in very unusual circumstances to my mother who was an eighteen year old Land Girl working on a farm in East Anglia and who was made homeless when she was discovered to be pregnant with me and NOT married. We were actually in a hut in railway sidings for six weeks and she relied on a couple to give her food – but the couple really wanted me – the baby. So, in desperation, she went to the local Catholic Priest and he told her to go to a convent orphanage which she did. Consequently, she had to work for twelve hours a day and if she was lucky, she was allowed to see me for an hour a day. Pressure was put on my mother to have me adopted and she agreed, signed the papers and went back to Ireland. But she changed her mind back in Ireland and went to see the local priest and he contacted my Reverend mother in East Anglia with the result that she suggested a blackmail plot: if my mother made any attempt to go back to England she would be compelled to tell her mother of her lapse in virtue. The result was that my mother didn't come back to England and her local Priest gave her the penance of climbing Ireland's highest mountain Crowe Patrick barefoot.
Is your mother still alive? I think so. In the eighties I found her and she said she was very pleased that I had but she wanted me to be kept a secret from her family. Then, when my son was born she said she couldn't have any more contact in case he called her Grandma and her family would then find out – and she would be ostracised and blacked by the local parish.
I was adopted by a couple (he had Asperger's) and my adopted mother also adopted five other children but it didn't work out and shockingly three of them were sent back to the orphanage! So I didn't have a home until I was five and I was found to be academically very bright and was identified as a future priest. I then won a scholarship to St. Bede's Grammar School in Heaton, Bradford and from there I won a scholarship to Oxford University when I was very young. I intended to do a gap year in Kenya or Israel but that was not meant to be and I ended up staying in Britain.
So what did you do with this time instead? I took a job that Christmas as an Assistant Chef in a country dancing centre. There, the chef was a spiritual woman who ran a spiritual centre in Glastonbury so I ended up there growing organic vegetables for the restaurant in Bristol. Consequently, I learnt a lot about the Glastonbury spiritual scene which was very nice.
I then went on to Oxford on a grant and was the only grammar school person in my group as the rest came for public school. But the weird bills I had to pay took up all of my money on the first day, so naively I joined the Territorial army without  really understanding what  I what I had signed up for – I deserted when I came to my senses.
But you did really well at Oxford didn't you? Yes, and weirdly I was befriended by Iris Murdoch who was a famous novelist – strangely her astrology is very similar to mine. I used to go and stay in her and her husband's flat in London and this opened my mind to things I had never seen in my background. I actually appear in two of her novels!
When I was at Oxford I had to work full-time as a Hospital Night Porter and though I didn't mix with anyone I ended up with a B.A. and a M.A. from there.
I then went to Leicester University where I felt pleased to be in a less privileged setting with the result that I got two degrees there in Psychology and Sociology. But I now think both these subjects are false depictions of the human condition.
I then went into Community Development work and worked very hard building up great resources like: community centres, youth clubs, and luncheon clubs – for all ages. I had a budget of £1,000,000 but fell foul of local politics. So then I set up an electrical business with a someone I had met through work, and although I was good at it, it wasn't for me as it didn't employ my intellect.
By chance, I then got a job for five years as a Social Anthropologist working for Bristol University studying spiritual forms that were new to the west – mainly in Glastonbury. I studied Buddhism, Shamanism, Hinduism, Druidism, and Utopian communities and had to live in each community before producing a final report. At the end of the experience, I wrote a book called: The Backpackers Guide to Spirituality.
But since fourteen I had been studying Western Astrology and when I was about forty I did a course on astrological synthesis with the Huber School of Astrology. In 1994, I then discovered Vedic Astrology of India and was completely blown away by its accuracy and its supreme declaration – it unusually declared the circumstances of my birth which Western Astrology didn't touch upon. It also has techniques which Western Astrology sadly lost through the Catholic Church's persecution over 2,000 years.
When you do a reading do you use both types of astrology? Yes I always combine both: the Western Astrology because it is psychological and you can depict patterns of a person's psychology and also Vedic Astrology because it is so powerful.
Does a reading involve a lot of preparation? A reading usually takes about two hours but the preparation takes two to four hours.
How much does a reading cost? £55 and with reports: £80.
What's a report? It's where I put the reading into written form so that people can take it away with them – they also get a sound recording of the reading.
But what is special about Vedic Astrology? It has predicative periods starting from positions of your birth which Western Astrology doesn't show.
Do you think that believing in God is diametrically opposed to believing in astrology? No because astrology is routed in a sense of the divine and that we can incarnate on this Earth to grow closer to the divine through tasks we were born to do – through often terrible difficulties we were born to face.
Can you understand why some Christians feel that they can't read this magazine because it contains astrology? I understand it because a lot of Christianity is dualistic (believes in heaven and hell) and dogmatic, so a lot of Christians will say that unless you belong to their sect you are damned. While the sense of God that is in Hinduism is not dualistic for they believe God is in everything.
---
June 2015 Astrology Prediction from Michael Conneely
Here is a western astrology prediction for June 2015. First, the Movement of the Planets in the month of June 2015:
Sun moves from                                 10 Gemini to         8 Cancer
Mercury moves from                            8 Gemini to        17 Gemini
Venus moves from                             25 Cancer to          21 Leo
Mars moves from                               13 Gemini to            4 Cancer
Jupiter moves from                           16 Leo to                21 Leo
Saturn moves from                             1 Sagittarius to      29 Scorpio
Uranus moves from                          19 Aries to              20 Aries
Neptune moves from                          9 Pisces to             9 Pisces
Pluto moves from                             15 Capricorn to       14 Capricorn
Rahu, North Node moves from            6 Libra to               5 Libra
Ketu, South Node moves from             6 Aries to               5 Aries
Chiron moves from                            21 Pisces to            22 Pisces
Lunar Phases, June 2015:

Full Moon, 2nd June, at 16.19 hrs, at 11 Sagittarius.
New Moon, 16th June at 14.05 hrs at 25 Gemini.
Retrograde Planets, June 2015:
Mercury is retrograde from 19th May 2015 to 11th June 2015: 13 Gemini to 4 Gemini.
Saturn is retrograde from 14th Mar 2015 to 2nd Aug 2015: 4 Sagittarius to 28 Scorpio.
Neptune retrogrades from 12th Jun 2015 to 18th Nov 2015: 9 Pisces to 7 Pisces.
Pluto retrogrades from 17th Apr 2015 to 25th Sep 2015: 15 Capricorn to 12 Capricorn.
Chiron retrogrades from 23rd June 2015 to 27th Nov 2015: 21 Pisces to16 Pisces.
The Sun in Gemini:
Sun is in Gemini from May 21st to June 21st. generally speaking Geminis are very mentalistic and highly communicative. They are capable of having several distinct personalities, and of being unaware of it! Generally they can't bear to be psychoanalyzed because they are terrified what they will find down there in the world of feelings. Pseudo-psychological clap-trap is fine: s/he will impose a theoretical psychological, social, religious or educational model on anyone – but NEVER will s/he want to really feel and empathize – s/he'll feel this is very dangerous. Gemini seeks help form intellectual maps and systems (and horoscopes), rather than really feeling.
Gemini is inconsistent and changeable, and hates being brought to face solid reality of self and life. They are chatter, charm, unpredictability and won't be tied down. S/he may take refuge in disguise and mimicry. They are interested in many subjects – proficient in few. Even if a Gemini does specialize, s/he will cultivate versatility within the specialism.
Gemini can be superficial and shallow and easily distracted – but can end up with a broad and comprehensive spectrum of knowledge – a bridge builder, not a specialist therefore there's a big career issue here. They won't be told (not by astrologers, anyhow!). They can be the butterfly. There's the risk of heartlessness. They are fascinated with words – and usually s/he talks a great deal. Gemini learns other languages easily. Gemini is the eternal child – a stranger to him/herself.
Human beings aren't really good enough for a Gemini, who seeks his/her lost celestial twin or soul mate – but, remember! – flesh and blood is the reality, and the celestial one a dream! Gemini needs a collision with mortality. S/he needs to find something within herself that is worth loving. Commitment is terrifying to a Gemini. Gemini's challenge in love relationships is to find someone who can love all the different faces and make him/her feel safe and secure. The Shadow Gemini is either the Irresponsible Child and/or The Paranoid Plotter. The risk is that the partner often ends feeling emotionally frustrated, starved of affection and closeness, rejected and shut out. The Gemini ends up feeling oppressed suffocated bored and caged, and even more lacking in confidence.
The optimum outcome is for Gemini to ground him/herself more in a relationship, discover own needs and sensitivities and contact his/her own feelings authentically.
Here are predictions for June 2015 for each of the twelve Sun-signs:

Aries has Uranus still transiting through it, now at 19 degrees, bringing sudden change and indeed on-going revolution. You can experience it passively or you can envision where and how you want this energy to take you. You will be given opportunities to make money. Spiritual opportunities will also present themselves.
Taurus: will be a much better month than the previous one. All your financial, emotional and professional challenges will be taken care of. Your financial intelligence should be good, but deal carefully with any financial disputes which will arise. The month is good for beautifying your home and for academic studies. Shed friendships that no longer support or enrich your life. Health will be good. Take on fitness or exercise routine and improve the healthiness of your diet.
Gemini starts off the month of June forcibly with Sun. Mercury and Mars in their sign. Speak your truth, yes. Communicate successfully – but be careful of being tactless or hurtful. Good for business and financial entrepreneurship.
Cancer continues to experience deep tectonic and fundamental change as Pluto inexorably moves through Capricorn, opposite.
Leo: People with Ascendant, Sun or Moon in Leo have an expansive month in June 2015 due to the transit of Jupiter. So much will be possible for you this month. And Venus forms a blessing conjunction with the planet Jupiter on: in the days running up to 30th June for these people.
Virgo: Neptune and Chiron are both transiting opposite in Pisces. Neptune has been bringing increasing intuition and even psychism to Virgos, though the downside of this energy is alcohol, lies and illusion which need to be treated so carefully. Examine your life from the most enlightened viewpoint possible. Health will be more fragile this month. Reduce stress and aim for peaceful environment.
Libra: Uranus is working his way through Aries, opposite now at 19 degrees, so a swathe of revolutionary change is steadily cutting its way through the middle-end of Libra.
Scorpio: People with Sun at the end of Libra or in the first 24 degrees of Scorpio will have a hard time in June 2015. They will feel that home issues are fraught, and they also need to be very careful to take firm and clear steps to avoid financial loss.
Sagittarius: Take things steadily: Emotional disturbances will affect your family environment till the third week but they will blow over after that. Career prospects are active, but do take care about communicating. Avoid temper or tactlessness. Health will be sensitive. Take breaks and relax.
Capricorn people continue to have deep and fundamental change and growth offered to them as Pluto slowly makes his way through their sign.
Aquarius: It will be better to focus on emotional and home issues rather than career. Marital relationships will be peaceful and harmonious. Relationships with children and parents will be excellent. Health will be better compared to that of previous month.
Pisces: Neptune and Chiron are both transiting through Pisces. Neptune has been bringing increasing intuition and even psychism, though the downside of this energy is alcohol, lies and illusion which need to be treated so carefully. Examine your life from the most enlightened viewpoint possible.
---
Editor's Last Word:
 Thank you for reading this edition of From The Horse's Mouth and I hoped you enjoyed it and would like to subscribe (free) – I will not share your details. The magazine itself seems to be evolving nicely but new blood is always appreciated so please send items to: 
deancharltonmag@gmail.com
 . Next month we take a first look at Hinduism!