FROM THE HORSE
'S MOUTH
– June 2017 Edition     No 30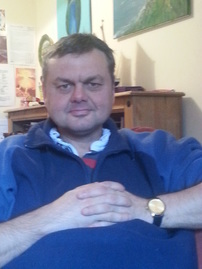 Hello.
I hope you are well wherever you are in the world when you are reading this. Anyone can contribute to this magazine as long as it is not offensive and you can do so by sending your contribution(s) to:  deancharltonmag@gmail.com
Please note that we are still giving away free advertising space.
​
The three winners of our recent photography competition are in this June 2017 edition.
---
Please Help Keep #FTHM Alive with a small Donation 
---
NEW POETRY COMPETITION
1st Prize is £100, 2nd Prize is £50 and 3rd Prize is £25.
You can submit up to three poems per person on any theme.
Closing date is midnight (GMT) on August 31st, 2017.
Please note YOU MUST join the magazine (free) via sign-up form at: www.deancharltonmag.com to enter the competition. Please follow us or like us on Social Media if you are already a subscriber.
Twitter @deancharltonmag
Facebook /DeanCharltonMag
Please tell us which one of these you have done when you submit your entry by email at: deancharltonmag@gmail.com   Thanks, Dean.
---
MY NOT VERY SERIOUS STARS
Scorpio 24 Oct – 22 Nov
A trip to the cinema would do you the world of good at the moment. Don't give a woman with a large moustache the time of day if she tries to sell you an expensive watch, for next to nothing, in a bar. Your political views may land you in hot water with someone you fancy – so maybe it's better to keep your mouth firmly shut.
Sagittarius 23 Nov – 21 Dec
It is a good time to consider whether your selfish behaviour is affecting your neighbours. The death of a friend will shock and sadden you but you know that they would not want you to turn to alcohol for solace. Consuming less red meat would probably prove beneficial to your health. You really should do something about your bad breath.
Capricorn 22 Dec – 20 Jan
This month a trip to the dentist will make you realise that you should have looked after your teeth better – and not eaten all those sweets when you were younger. Your mother may tell you she thinks you were probably switched at birth, so this may explain why she is so successful and you are so dim and boring.
Aquarius 21 Jan – 19 Feb
If you are thinking of becoming self-employed, now is a good time but beware of the risks and have a plan B. Your bowel movements will be very irregular again this month so it may be worth taking a detailed look at your diet. Change your soap powder and see if you can get rid of that embarrassing rash. Ignore that annoying old man you know.
Pisces 20 Feb – 20 Mar
It would be a good time to start a family if you can afford the time and money to do it properly. A day out at the seaside may stimulate you and blow away the fog that is engulfing your mind. Try to be more ethical in general. Start looking after your precious body better.
Aries 21 Mar – 20 Apr
A young woman with dyed blond hair may make you an offer you can't refuse. The discovery of an old family recipe may inspire you to take up cooking again. A goldfish may prove to be the perfect companion who listens but asks for little in return. Do go out with the person you get on well with  – even if there is a big age difference.
Taurus 21 Apr – 21 May
It is a good time to start an Open University course in something that genuinely interests you. A face from the past will reappear and cause you mental confusion. Someone who never initiates anything or creates anything will prove to be your loudest critic – but take no notice. Do have a go at cutting your own hair to liberate more cash for alcohol.
Gemini 22 May – 21 Jun
A so-called friend will you stab you in the back this month, so be careful who you confide in. Your cholesterol is far too high so stop eating so much dairy and look at possible alternatives. Consider buying your other half something that you will know will make them happy – if only for a short time.
Cancer 22 Jun – 23 Jul
You will not be able to buy your way out of the trouble you will find yourself in this month. A bad month all round.
Leo 24 Jul – 23 Aug
Black coffee may prove to be your best friend this month as you are so tired and have so much to do. A win on the lottery will occur but don't go overboard, with your spending, as it won't be a fortune. Someone who picks their nose a lot may prove to be your Good Samaritan when you most need help.
Virgo 24 Aug – 23 Sep
A gay person may shock you this month with their artistic brilliance. Do something about your hair as it looks awful. A business card you will come across may change your life for the better. Eat less salt. Take up yoga.
Libra 24 Sep – 23 Oct
A birth in the family will be most welcome and bring everyone closer again. Your window cleaner may see something you would rather him not have seen, but you can trust him to keep your secret safe if you tip him well. Someone may cook you a meal that is terrible but don't be rude about it – at least not to their face.
---
THE RESULTS OF OUR RECENT PHOTOGRAPHY COMPETITION
Jason Oldroyd       
First Prize (£100)           Jason Oldroyd
---
Amanda Millington
Second Prize (£50)         Amanda Millington
---
Susie Laing
Third Prize (£25)              Susie Laing
---
NICK JENKINS TALKS ABOUT HIS WORK AS A HYPNOTHERAPIST
How would you describe yourself to someone who has never met you? I'm easy-going, approachable, and down-to-earth. I'm perhaps not what one would expect from someone who offers hypnotherapy – I'm just a normal bloke and I've been married for forty years.
Why did you want to come back to Yorkshire? I come from London originally and we'd kind of done London and it was time for a change. We wanted to be somewhere different.
How old are you? 63.
So how would you define hypnotherapy to someone who knows little about it? A lot of people have preconceptions about hypnotherapy i.e. they think someone is going to take control away from them. It's simply a method of helping people do what they want to do like giving up smoking or working with their anxiety. It is important to realise that it's not magic and people really need to want to change – they have to have the motivation to bring about change.
How does hypnotherapy work? I would describe it as we have a conscious mind and an unconscious mind. Quite often the conscious mind knows what it wants to change but is stopped doing so by the unconscious mind. I try and get people's unconscious mind to work more in tandem with their conscious mind.
How do you do this? I use a lot of different methods which is normal in hypnotherapy as we use any method that works. Some of what I do wouldn't be recognised by other people as classic hypnotherapy. We also borrow methods from other areas like CBT – if it works we are happy to use. Normally people come, sit down, close their eyes and I talk to them.
Do you put people in a trance? Yes I do. I do this by talking to them. The thing about trances is that we all go into them all of the time e.g. people's eyes often glaze over in a meeting and their mind focuses on what they are going to do that evening – this is a trance. People will go into varying degrees of a trance and it is then that I address their unconscious mind.
What kind of people come to you? All sorts. I have had young and old, and anybody who has had an issue holding them back.
Are people referred to you? No, not usually. But the NHS is beginning to recognise the use of hypnotherapy for things like Irritable Bowel Syndrome, although, in general, conventional medicine is still lagging behind alternative therapies.
Do you think hypnotherapy can be used to treat psychiatric problems? Yes, especially for conditions like OCD. We can work with people who are depressed but not when they are really low, as they need to be in a position to help themselves. So medication is useful to lift people into a state where they are receptive to the benefits of hypnotherapy. Much of what we do is simply about changing people's thought patterns so this is why it is perfect for OCD.
The ultimate aim is to enable people to take back control of their lives from whatever is controlling them.
Have you anything you'd like to add? One thing I'd like to stress is that you don't have to be physically in the same room as a client to offer hypnotherapy – you can Skype or use Face-Time although is it important for the consultation to be visual. I have worked with people located in other countries and other parts of Britain.
What are your professional hopes for the future? I want to help people in Hebden Bridge and elsewhere. What motivates me is seeing the change in people that can be gradual or quite quick. Also a lot of people think their problems are deep-seated when actually they are not.
Finally, what does the training involve to become a hypnotherapist? I spent a year training part-time with an excellent organisation called Quest Institute, although there are many other good organisations out there. This was a big change for me as I was working as a journalist while I was training. I've now been practising as a therapist since 2005, but only gave up the journalism in 2015 – I was working for the Press Association in London, and I was previously Deputy Editor of the Yorkshire Post and on the Daily Mirror.
How can people contact you if they are interested in your work?
Email: jenkinstherapy@gmail.com
Website: www.nickjenkinshypnotherapy.com
Phone: 07971611363
---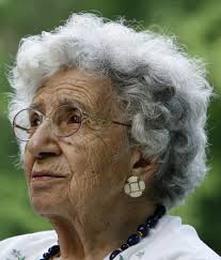 JEAN WHITE TELLS US A BIT ABOUT HER LIFE
When I was growing up I thought it was really good. I liked going out to play with my friends. But when I became a teenager it was exciting. I started going to places on my own which made me feel grown up. From being about 13 or 14 I used to travel on trains to see my relatives.
When I was 17 years old I had a boyfriend called John who lived a long way from where I lived so it was exciting to visit him though it was his parents that I saw mainly when I stayed on a weekend. The reason for this was that my boyfriend was in the army so consequently I only saw him every 3 or 4 weeks – sometimes longer. In reality we were just friends and I also got on with his younger brother and we used to have a bop (jive). I went to John's house for over a year but the relationship came to an end.
Anyway, as I got older I met someone who lived 4 or 5 miles away from my home and we got on really well. We both worked in a factory in Bradford and this is where we met. He got called up for National Service, so we wrote letters to each other and when he came home on leave, we used to go out together on a weekend or maybe once or twice a week. I took him to meet my parents and they liked him and then he took me to meet his parents. From then onwards we got on really well.
After about eighteen months my boyfriend asked me to go to their house for Christmas Day Tea – everything looked really nice with Christmas decorations and a lovely Christmas tree. We sat down to have our tea with his family and a big parcel was passed around with loads of wrapping paper around it. Every time it came to someone they unwrapped it until it came to my turn to tear off the wrapping paper and inside was a little parcel. When I opened the parcel I got a big surprise as it contained a lovely solitaire engagement ring – it certainly was a novel way of getting engaged!
About a year later we got married and I had two boys. I loved taking them in their prams and liked it when people said they were 'lovely'. As they grew older it was nice taking them shopping or to my mother's in Bradford.
Now I am a proud grandma to two lovely teenagers and a ten year old boy.
---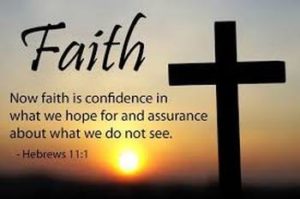 FAITH
Written by Peter Robinson
I don't pretend to have all the answers when it comes to whether there is a God or not, but I have come to the conclusion that organised religion is manmade and not for me. I do however, appreciate that belonging to say a mosque or church is very beneficial to lots of people and not only gives them comfort but also a strong sense of purpose and belonging.
When I was younger I went to church on a regular basis without really thinking about what I was doing and what going to church meant. I accepted what I was told and stood there and sang antiquated hymns that I found uninspiring and tedious.
As I got older I began to think more for myself and question if there really was a God up in the sky looking down on everyone and knowing everything that happened – and judging everyone and every act performed by humans. I started to question whether God really came down to Earth as a man called Jesus and whether so-called 'miracles' were really realistic e.g. can someone really walk on water or turn water into wine? I also felt that going to church was like going to a party that the main guest never attended.
Of course, if you are going to follow a religion then you must have a high degree of faith, that's to say, things that cannot be tangibly proved as true. Many people have great faith and I respect their beliefs but I'm afraid I am going my own way and not listen to what I am supposed to do or think. I find religious rituals boring and time consuming, and cannot understand why people follow them when nothing seems to happen as a result of them. Having said this, I have friends whom I cherish dearly who embrace religion and get a lot out of it – but it's not for me.
I don't know if there is anything after this life, and if there is, whether we are reborn here are in another place, or if there is a place called heaven and Supreme Being called Allah. I do think however, that it is good enough to lead a good life whether you are part of an organised/manmade religion or not, and that we should all develop love towards each other, forge strong relationships and respect all living beings. For me, going to church on a Sunday does not make you a good person – it is how you live that counts.
---
DARLENE STANTON SPEAKS ABOUT HER LIFE AND WORK
​
Can you talk a bit about yourself and your life?  
My name is Darlene Stanton and I have just started my own business "From Grief to Joy."  Which is a talk therapy, with modalities EFT (Emotional Freedom Technique) and Matrix Reimprinting.
The reason I started my business recently was a deep desire to help people who are struggling emotionally in their lives.  There is so much stress and sadness in the world and a lot of people believe they have to live their lives being in that state it and becomes normal for them.From my own experience I know how damaging not processing your grief and negative emotions can have on your life.
My story began when my daughter Melanie, who was 10 years old, was run over and tragically killed on 3rd of September 1997.  The life I had known up until that point was changed forever. My life fell to bits, for years I was in a state of denial and guilt and despair. The If only's began and why me?  A self-destructive pattern formed within me, I divorced, lost my job and my confidence and self-esteem were at their lowest.  To say I didn't cope well is an understatement.Before Melanie died I was married with a nice home and had a good job, a lovely husband and son. After her death I decided to leave the marital home, leave my job and went working around the country in lowly paid jobs.  I now know I was running away from my feelings and emotions that I could not deal with at the time.
Did you have any counselling? 
Yes I had six sessions of CBT which helped at the time.  However, due to my deep rooted emotions I was not in the right place at the time to deal truthfully with my emotions. I did have Reiki sessions and then went on to learn Reiki and this did help with relaxation. I also had a few sessions of hypnotherapy which also helped. The hypnotist used EFT (TAPPING) in the session and something stirred in me that this seemed easy to do and was very helpful for stress and lots of other emotional conditions.  I was now ready to look at my stuff and this is what I did and have never looked back.
What is Tapping? 
EFT (Emotional Freedom Technique) EFT helps mind and body by combining the elements of western talk therapy and eastern energy medicine.  It is similar to acupuncture without needles.  Acupressure points are used on certain parts of the body.  You talk and tap at the same time thus calming your nervous system down, relieving stress and your body starts to relax.  The emotions you are talking about begin to surface and with the tapping we can go ahead and process them through the body and release the energy attached to that emotion.
How do you tap? 
When you first learn to tap you learn the tapping points and how to tap a round. Once you know how to tap on these points, the skill is in accessing the emotions that are causing your difficulties.  You lightly tap with your finger tips on each point and talk.  This starts to release the stuck energy in your body.The main tapping points:
---
​
---
I use Matrix Reimprinting which is a fabulous tool to use in accessing past traumatic memories or events. I used this technique to help me go back to my daughter's memory and work through all the emotions that were stored in my body from the experience. I now can talk about that event without having any bodily sensations or negative emotions associated with the accident. I can help clients come to terms with their own tragic events and it will help them bring resolution and peace.
What do you actually offer as a therapist? Packages are available in a safe and supportive environment both in person or on Skype.  I offer a free 20 minute informal chat over the phone or over Skype. One to One sessions are available.
Where did you train to become a Practitioner? For EFT I trained with Gywneth Moss in Ilkley in 2011.
For Matrix Reimprinting I trained with Karl Dawson in Bolton in 2013 and in Studley, Worcester 2016.
EFT is easy to learn and it would benefit everybody to have this tool in their lives.
Deeper issues need a trained practitioner to help the client work through their processes. EFT can help with bereavement, grief, loss, anxiety, overwhelm, stress, family break up, divorce, separation, pain, and many more emotional issues.
Where are you based? Altofts, near Wakefield. I work from home, however I am prepared to travel depending on distance.
What are your hopes for the future? I want to build my business and help as many people as I can who are struggling with their emotions in many areas of their lives and to move on and live a much freer and happier life.
​
How can people contact you? Mobile: 07857 484491, Facebook: From Grief to Joy, LinkedIn: Darlene Stanton, Email: darlenestanton@yahoo.co.uk, Website: www.darlenestanton.co.uk
---
ELLIE SKETCHER'S DESERT ISLAND DISCS
Songs:
​
Amazed (Lonestar) 
A true classic love song that I could listen to over and over.
Baby I love Your Way (Big Mountain) 
A song that I would always turn the volume up for if it came on the radio. 'Baby I Love Your Way' is such a catchy pop/reggae song.
Three Little Birds (Bob Marley)
Another timeless classic that I never get bored of listening to. 'Three Little Birds' is a feel good song that has an optimistic vibe.
Fix You (Coldplay)
Coldplay has to be one of my favourite bands. 'Fix You' is such a beautiful and moving song and is definitely one of my favourites.
I Can't Help Myself (The Four Tops) 
Such an upbeat, feel good song that reminds me of many parties/celebrations and always makes me want to hit the dance floor.
Just Be (Paloma Faith)
I really like Paloma Faith as she's quirky and has such a unique voice. 'Just Be' has to be one of my favourite songs as it has a beautiful melody and emotive lyrics.
Love Like This (Kodaline)
Kodaline is a band that I discovered more recently. I really like their music and in particular this song. It has such an upbeat melody that is uplifting.
You Can't Hurry Love (The Supremes)
The Supremes have to be one of my favourite Groups from the sixties. 'You Can't Hurry Love' is such an upbeat, feel good song.
Book: 
I'm not much of a reader so I'd probably take something productive like Bear Grylls'
'A Survival Guide for Life' in the hope that it would give me half a chance of surviving
on a desert island.
Luxury Item:
This would definitely be a comfy bed. You can't beat a good night's sleep and it would
definitely beat sleeping on the floor with all the critters.
---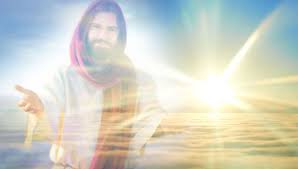 WHERE IS CHRIST?
Submitted by Michael Blackburn
Tom and his wife Mary were going into an exhibition of paintings by a promising young artist when they passed a beggar sitting on the steps.
Mary gave him a few pence but Tom scolded her, saying 'I never give anything to his kind because they only go off and drink it'.
Inside, one painting greatly impressed the husband. It was painting of an old beggar. 'It's so realistic.' exclaimed Tom. 'Look at the patches on the beggar's coat, the dirt on his hands, and the sadness in his eyes.  And best of all the indifference of the passer-by. It's so real. It's beautiful'.
He bought it and paid £450 in cash for it.
We have no problem recognising Christ in church. But when we meet him out on the streets, where he is sometimes sunk in poverty and sorrow, we are reluctant to give him even a penny. Why?  Because on the wretched pretext that it we feed him, we might feed his vices too.
Kind Jesus rid us of all our crazy constrictions.
(Not necessarily true. But close to the truth!)
---
AN INTERESTING RECIPE SENT IN BY KATE CULLEN
​
FrittataIngredients:
                  300g new potatoes (cubed)
100g frozen peas
2 tbsp olive oil
3 trimmed and sliced spring onions
8 large eggs
Seasoning
25g parmesan cheese
Method:  
                     Cook new potatoes. Boil frozen peas for 2 minutes. Heat 2 tbsp of
olive oil in a 25 cm non-stick frying pan. Add new potato cubes
turning often until golden. Add 3 trimmed and sliced spring onions
and cook for 1 minute.Lightly beat 8 large eggs and add seasoning. Add peas and grated
Parmesan cheese. Pour into the pan and mix in with potatoes and
Spring onions.Reduce heat and cook for 15 mins until eggs are almost set. Place
under pre-heated grill until eggs are fully set.Serve hot or cold.
---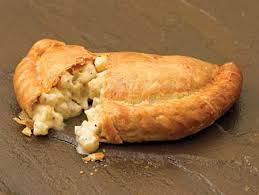 JUNE CHARLTON'S RECIPE FOR CHEESE AND ONION PASTIES
Ingredients:                  2 large onions
2 boiled potatoes
3 oz of grated, strong cheese
½ lb of self-raising flour
4 oz of margarine
Salt and pepper
Method:                       Peel, slice and simmer the onions until soft and then drain them and
mix with grated cheese and chopped potatoes.
Rub the marg into the flour and add enough cold water to make a stiff
paste. Divide into four and roll them out into circles. Put a quarter
of the cheese, onion and potato mixture in the centre of each of the
pastry circles and draw together to make pasty shapes, pressing well
to seal. Brush with a little milk or egg and bake in a hot oven until
crisp and browned.
---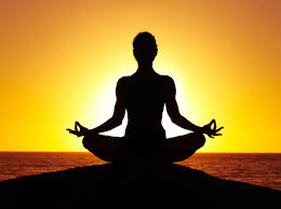 INTERVIEW WITH ANUSHIYE ABOUT HER LIFE, YOGA AND DANCE
Can you tell me a bit about your life and yourself? My parents met each other in Bristol where my mother was doing nursing (she comes from Sri Lanka) and my dad was working in science. They then got married, moved to Wales and had me. I grew up in Cardiff with my brother and sister during the 70s and 80s.
Are you married? I'm separated from my daughter's father. I am a single mum.
How did you come to be in Hebden Bridge? When I separated from my daughter's dad, I wanted to have a good life for her to live somewhere beautiful and peaceful but on the train – as I don't have a car. Somewhere we could walk and explore.
What's your daughter's name? Hepzipah – she's named after a little girl in a novel I love- Silas Marner by George Elliot- It means "My Delight".
Where did you move from to be in Hebden Bridge? I moved from Leeds where I was doing a dance course in Choreography at the Northern School of Contemporary Dance in Chapeltown. I really like the people and culture in Chapeltown – but I love the trees in Hebden Bridge.
So did you intend to be a dancer? I am still a dancer but not a ballet dancer (I'm not attracted to the world of ballet but love ballet and do go to ballet classes). Ballet is my window of romance in the week. To me dancing and life are interconnected.
I understand that you're also a yoga teacher? Yes, I am a professional dancer and continue to perform but it is more difficult to manage when you have a child. I also teach yoga which I started to study at the same time as dance – I didn't expect to like it but it has a made a huge difference to my life.
What is yoga about? I think it depends where you are in your life; it can be about different things depending what your interests are; it's about connecting everything in the way I live i.e. my body, emotions and thoughts and putting them together in a more joyful way, in a fuller and freer experience. Perhaps it's like watching the weather as well as being in the weather.
So are you practising set positions that are established in yoga? I don't really think in terms of positions although there's some kind of form that you can explore to have a relationship with yourself and the world e.g. maybe it's the relationship with your hands and how they move in the world. That's going to connect with how you're feeling. There are patterns – they are patterns that are connecting relationally to nature – to the way we have evolved as human beings through the whole of the natural world and from children – to when we die. I feel the Asanas are relational within and in connection with the world.
So are you talking about a physical relationship with the world rather than a spiritual one? It's spiritual as well – a body is what a spirit lives in and through.
Do you follow any faith? I don't follow but I explore different ways of thinking and feeling through different approaches and stories. I'm not attracted by organised religion – though I was initially brought up as a Buddhist and was very influenced by my scientist father who is very much into evolution.
My mother converted to Catholicism when I was about nine so I was sent to Catholic schools and church. I think all these things have influenced my spiritual outlook and I think everything seems full of contradictions – but in reality they're just different aspects of life. I think for better or worst there is a little truth in everything and, in any case, everything is interrelated even it doesn't seem obvious.
What do you say to a new student who comes to you to learn yoga? I always say this session is for you to enjoy – in your body – sometimes this may seem like a contradiction because as we become more awake to sensation – we may become aware of difficulties or discomfort – perhaps even dormant pain or difficulties in breathing or numbness – perhaps self – judgements arise. It can however, be quite a beautiful meeting and awakening of these things. Sometimes the difficulties are the most precious aspects.  I also say that the session is not about becoming stronger or more flexible but more about being carried by your body in a pleasurable way.
Rather than focusing on flexibility we can think about freedom to move, freedom to be still or freedom to make a choice to move between stillness and movement. In addition, I say that this class is to get what you need from it and to tune into yourself – my teacher Gillian says, "Whatever you bring to your practice is your practice." Therefore it is all to be treasured rather than hoarded – let go of when it needs also.
Where do you hold your classes? Calderdale Yoga Centre and Waterside Gym in Hebden Bridge. Sometimes I take one to one sessions.
Can you tell me something about the origins of yoga? Nobody really knows – it's mysterious as people don't actually know what happened that long ago and therefore we don't have any historical records about the first origins. I like the story of Pat Anjali's incarnation – how he wanted to learn to dance like Shiva- so he was incarnated into the world.
What are your hopes for the future? To make Hebden Bridge my home as it is a wonderful place to bring up a child. I chose here, as being a single mother, I think you can be part of a community and also be connected to the seasons and to nature. I wish to travel and dance more – make works- teach and practice.
How did you find out about Hebden Bridge? Because there is a Steiner school here and I used to love coming for walks here.
If people are interested in contacted you, how can they do so?
---
VOLUNTEERINGWritten by Fiona Carter
In the past I have done lots of volunteering but I would never do it again as I now think it is just another form of exploitation. Not only do you have to follow the same rules as paid staff, but you are lucky if you get a good reference for a proper paid job out of it.
I can understand charities' eagerness to have people working for nothing for them in order to further what they all perceive to be an essential cause, but they do this at the expense of people who are generally deemed by society to be surplus to requirements.
If I am honest, I have met some nice people through volunteering but I would not do it again whilst others get paid by the same organisation. I do think charities need revenue but I don't think exploiting people in second hand shops is the answer – maybe there should be a one per cent increase in direct taxation to give to charities and save us from having our high streets clogged up with endless charity shops?
I do hope some people will read this article and think twice before they give their labour for nothing – sometimes you are lucky to get your travelling expenses! Peoples' time and energy should not be used in this way whilst others at the top of society wouldn't dream of working for nothing. Think carefully before you commit yourself to working for nothing!
---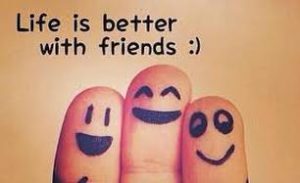 BRENDA CONDOLL'S THOUGHTS ON FRIENDS
​
My friends cheer me up when I am feeling a bit down and sad.
It is good to have friends whether they are near or far.
Sometime I make a call to my friends wondering if they are keeping good or bad.
I have some friends, two of which are in their late seventies and others in their late sixties and fifties.
I also have a friend who has reached the grand old age of 94 and she is a very good friend to me.
I go to church and friendship group where I meet up with friends and we go out for a meal or go on trips together.
My friends are very important to me and I would be lost without them.
---
LETTERS PAGE
​
Dear Editor
Does anyone else think that most tattoos look absolutely ridiculous? Your skin is a precious organ and should not be defaced in this way. I can however, see the point of tattooing your blood group, on say, your wrist and maybe, at a stretch, tattooing your pressure points for acupuncture treatment.
Maude Price, GlamorganDear Editor
I know people who have lived for many years outside of the UK who suddenly turn up in Britain when they need expensive medical treatment on the NHS or free state schooling for their children. Do these people lack a conscience or do they think it's ok to 'play the system' and rip off British taxpayers?
Jo Snowden, OldhamDear Editor
Whilst I am not against people getting together when there is a big age difference between them, I find it sickening when young attractive women are with ugly, wealthy men – normally the woman would not give the man the time of day. This reminds me of older, dysfunctional men who go to poor countries to 'acquire' a pretty but desperate bride.
Andrew Brown, OxfordDear Editor
I fully agree with a past contributor who praised the great work that the British Police Force do, in the face of ever more sophisticated crime as well as the usual violent crimes which are part of modern society. I do think we need to respect and show respect to these people who try to keep us safe.
Janet Greene, Bolton
Dear Editor
Is anyone else sick of seeing young people with a mobile phone either texting, surfing the web or partaking in an old-fashioned phone call? Maybe people will evolve in the future and be born with a mobile phone as part of their hand!
Terence Smith, Pontefract
Dear Editor
Though I would not describe myself as a racist, I think there are far too many immigrants in Britain who are putting extra pressure on our already stretched infrastructure. Immigration is definitely healthy when it is controlled so let's hope Brexit brings about an improvement to this dire situation.
Fiona Carlton, Manchester
Dear Editor
I am a man and can I just say how totally brilliant some women are – they bring new life into the world, work hard and are often caring, compassionate people. I know Margaret Thatcher was arguably an exception, but women in power do not usually cause the problems that men do, and we need more of them!
Simon Bough, Tiverton
Dear Editor
Can I just say how much better public spaces are now that they are smoke-free. But unfortunately, some people still light up in things like bus queues with scant regard for other people's health and comfort.
I acknowledge that smoking is a terrible addiction but this will not go away – especially in the third world where aggressive promotion perpetuates it.
I fear this horrible habit is here to stay and I don't think e-cigarettes are the answer for we do not know yet the long-term danger they may be causing.
Maria Hartley, London
Dear Editor
I would just like to say how the present British government is doing a great job in widening the gap between the rich and the poor in Great (?) Britain. The constant attack on the poor and disabled is disgusting and with the Labour Party being so weak at the moment, there seems little hope for social justice in the foreseeable future.
Jennifer Crystal, Sheffield
Dear Editor
Although I'm not gay or bi-sexual, I am writing in to say what an enormous contribution gay and bi-sexual people make to our society e.g. in the Arts and the business world. In my opinion, the world would be a much poorer place without these people.
Brian Meade, Bristol
---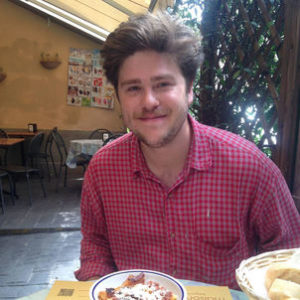 LET'S HAVE A FEW WORDS WITH CARTOONIST JAY BIRKS
Jay, can you tell me a bit about yourself? I'm 24. I'm a cartoonist, illustrator and I do caricatures. I love drawing and mainly illustrate children's books.
How did you start being a cartoonist? I went to Leeds College of Art, after sixth form, where I studied Graphic Design. But I have no formal training as a cartoonist and it is something that comes naturally to me.
Do you do funny cartoons? Kind of, but I'm not that funny as a person. I have done gag cartoons for things like Private Eye but I prefer story cartoons for children's books. I like things like Tin Tin and other similar publications. At some stage I would like to work on things like Disney.
Do you make a living out of doing cartoons? Yes, but I sometimes supplement this by working for my dad who is building his own house at the moment.
You advertise that you do caricatures, what got you into doing that? It's not something I usually do but I was asked to do a caricature of the staff at a local café called Café Solo, and since then people have asked me to do more.
Where did you first see cartoons? Through animation like the Lion King and on videos when I was younger. I obviously noticed them in newspapers too.
Did you like any cartoons in particular? Things like Charlie Brown and things by people like Calvin & Hobbs. I also like Giles. To be honest, I don't like many of the jokes but I appreciate the artwork.
Did you like things like Viz? Yes, the artwork was alright but it was very coarse.
Why do you think cartoons exist? I think they are a good way to express often powerful ideas and they can contain a lot of information. Unfortunately, they can cause terrible problems like those seen at Charlie Hebdo. I prefer cartoons that are a good source of pleasure and escapism.
So do you think a cartoonist has to respect the subject matter when it comes to politics and religion? Well I don't really do political stuff so I can usually do what I want. If I did do this type of work, I'd like to think I would do want I wanted to do although I appreciate this can be dangerous.
What are you hoping to achieve as a cartoonist in the future? I'd like to create a book or a story that a younger version of me would like to look at.
Could you complete a book on your own? I've already written and illustrated a book. At the moment, I have an agent but not a publisher so it's not really a current priority.
How do your family view your work? They are very supportive but I don't think they really understand it.
And your friends? They are positive about it but I think they find it all a bit odd!
How can people contact you about your work? On: 07585905627
---
Advertising with #FTHM
Unlike most platforms where Advertising can cost you an arm and a leg, we are offering Advertising Free at #FTHM
Each month we will feature two Advertisers who have contacted Dean and put a small Ad for them in the magazine.
​Plus a permanent ad in the 
FTHM Advertisers Page
Stoodley Training Mentors
Making computers accessible for all

Drop-in at Hebden Bridge Methodist Church

Mondays 10am – 12

Drop-in at Hebden Bridge Town Hall

Tuesdays 10am – 11am

www.stoodleytm.org.uk
---
ANOTHER FUN QUIZ FROM THE HORSE'S MOUTH
​
Questions:
(1)   Where is the Taj Mahal?
(2)   Who plays Sheldon in 'The Big Bang Theory'?
(3)   Which country exports the most coffee?
(4)   What is the capital of Bolivia?
(5)   What nationality is ABBA?
(6)   Who was the monarch before Queen Elizabeth II?
(7)   Who was the original Dr Who?
(8)   Theresa May is the MP for which constituency?
(9)   Who infamously scored 'the hand of God' goal against England in the 1986 World Cup?
(10) What is the official currency of Brazil?
(11) What is the main language spoken in Brazil?
(12) Who played Sharon in 'Birds of a Feather'?
(13) What is Cliff Richard's real name?
(14) Who now owns Rolls Royce?
(15) In which country is Christchurch?
(16) What is the modern term of manic-depression?
(17) From which country does SAMSUNG originate?
(18) Who was Paul Simon's vocal partner on the song 'Bridge over Troubled Water'?
(19) What is the capital of the USA?
(20) What was Marilyn Monroe's real name?
Answers:
India (2) Jim Parsons (3) Brazil (4) Sucre/La Paz (5) Swedish (6) George VI (7) William Hartnell (8) Maidenhead (9) Diego Maradonna  (10) Brazilian Real (11) Portuguese (12) Pauline Quirke (13) Harry Rodger Webb (14) A subsidiary of BMW (15) New Zealand (16) Bi polar disorder (17) South Korea (18) Art Garfunkel (19) Washington DC (20) Norma Jeane Baker
---
Editors Last Word: Thank you for taking time to read this magazine. If you want to be in a future edition, please send your contribution(s) to: deancharltonmag@gmail.com  Best Wishes, Dean.