FROM THE HORSE'S MOUTH 
– March 2015 Edition 
Hello,
I hope you are well. Here is the third edition of my free world magazine From The Horse's Mouth. I would appreciate it if you would make time to read it and any constructive feedback is most welcome. You can contribute to a future edition at: deancharltonmag@gmail.com Dean.


Subscribe

 at the foot of the page to receive your free copy on the first of every month – use the Subscribe box!
---
INTERVIEW WITH A MIDWIFE CALLED ANDREA HILL
Andrea, how long have you been a midwife?  I've been a midwife for 18 months and the training before that lasted for 20 months – before that I was a nurse.
What does your job entail? It entails looking after pregnant women, women giving birth and aftercare following the birth of a baby. So it entails working on the Antenatal ward with women who are having problems in their pregnancy, working with women in early labour and with women who are actually having their babies.
So you never leave the ward? Not at the moment as I don't do births at home or work in the community. I'm just based in a hospital.
What do you like about your job? I like working with women and their families at this really amazing time in their lives – it's a really special time for women and it's amazing being part of that. I also like that I'm not sat down in an office and that I do something different every day; I meet different women and people from all situations and backgrounds. It's never boring.
What do you dislike about your job? I dislike working shifts, Christmas, weekends and night shifts.
Does your job make you feel broody? No. I do really love new born babies – they are all really gorgeous. When I see a new born baby I just think that it's a bundle of potential – a person with their whole life ahead of them.
Is it true that you're having a baby yourself? Yes, I'm four months pregnant.
Do you think midwifery is sufficiently funded and have the cuts affected the services you provide? This government promised a lot of new midwives and that hasn't really happened in reality, so I don't think there are enough midwives. In Leeds, we are fortunate that one midwife can look after one woman in labour, but in some parts of the country one midwife will be looking after more than one woman in labour at the same time – this situation impacts on the quality and experience of childbirth. More money would mean we could train more midwives and more support staff.
Do you think midwives are paid enough? Well at the moment there is a campaign to make sure midwives are paid properly as we haven't had a pay rise in four years. This year an independent pay review recommended a pay rise of 1% but as the government has ignored this we've been on strike for the first time ever – we just take off a few hours on a morning when certain services are withdrawn for a few hours – but women who still need us still get the care that they need.
There's also a petition people can sign and you can write to your MPs. In addition, you can get involved through Facebook or you can Google the Royal College of Midwives.
Where do you see yourself in the future?  I'd like to stay in midwifery as there are many opportunities within the field like working with home births, working in the community, with asylum seekers, refugees and with teenagers etc.
---
ALCOHOL ARTICLE
By Dean Charlton
 I first experienced alcohol when an errant aunty gave me some when I was four or five years of age. I then remember going to an assistant scout master's home and being allowed to drink cider which I thought was fantastic!
My first alcoholic drink in a local public house was when I was seventeen and it was a pint of Sam Smith's bitter which cost 52p, in 1981.
When I was in sixth form in Brigshaw Comprehensive, I was experiencing mental illness and abused alcohol with my peers and drank bottles of QC Sherry alone – even in Kippax graveyard. One problem was that my friends seemed to be drinking or experimenting with drugs – so it was a cultural thing.
In 1982, because my A level results were poor, I went to Portsmouth Polytechnic to study Literary Studies but I didn't really know what I was doing and again drank with new friends and also alone when I was ill. Unfortunately I wasn't well enough to do a second term and returned home to my parent's house in Kippax, Leeds, England where I recuperated for three months before I got a job as a Clerical Assistant at British Telecom in Leeds. I drank a lot of alcohol after work until I stopped drinking for six months to train for football trials at Bristol City and Bristol Rovers when I returned back to college at Bristol Polytechnic in 1984. I thought I had done really well at City but was not asked back, and I trained a morning with Bristol Rovers players and was told to inform them when I was playing for the Polytechnic team – unfortunately I got very depressed and started drinking again.
As I was drinking on medication and having a breakdown at Bristol Polytechnic, I reacted to provocation from mainly ex- private school students and this resulted in me being banned from every student bar in Bristol for a month – I still have basically the same political views as I had then but express myself differently today – and so I should at fifty!
When I left Bristol Polytechnic through illness, I continued to binge drink mainly to try and cope with my life of illness and poverty.
The turning point for me came over seventeen years ago when I was beat up and hospitalised when I was too drunk to defend myself. Consequently, I realised it was time to change my lifestyle and stop letting alcohol make a fool of me.
My life today is still blighted by bi-polar (I take Lithium to control this) and an OCD type of anxiety disorder when I try and do certain things. I can however, say that my life on the whole is much better without alcohol, I have more disposable income and I don't spend my life apologising for the night before!
---
Please Help to Keep The Magazine Free by Viewing the Site Below
It was 1941 and a group of raw recruits assembled at the barracks to commence their initial training. They were late arriving so there was only time to have a
quick meal and collect their kit before it was time to turn in for the night. As they got into their bunks they noticed one of their number kneel down at the
side of his bunk and start to pray. There commenced the noisiest catcalling, whistling, laughing and buffoonery that one can imagine all aimed at belittling
the one who was praying. He remained on his knees, completed his prayers, got into his bunk and things quieted down.
The next day was a tougher one than any of the new recruits had expected. Marching up and down the barrack square time after time, never getting it right
to the satisfaction of the Sergeant Major who continually berated them for their laziness. When, at the end of the day, it was time to turn in they were wearier
than they ever thought possible. As on the previous night the one recruit knelt to pray. But this time there was a difference. Not a sound was heard. Every
recruit was probably quietly praying with him asking for whatever strength they would need to get them through this tough training period.
When the kneeling recruit finished praying he looked around the room and said 'thanks lads'. From then on he was able to say his prayers in peace.
(This true story was told by one who was there).
---
AND NOW ALISON JONES THE FOOD LADY…
How about this for an idea……..A party where your guests make their own dinner?! I recently had friends over and covered my kitchen counter with plates and bowls containing all the yummy veggie pizza topping I could think of. At the front of the line-up was a stack of my small collection of pie plates with pizza dough lining the bottom. Next came a big pot of pre-made tomato sauce for those who wanted a more traditional pizza. My friends just moved down the line and added whatever toppings they wanted. With all this customizing, we all learned something important in pizza design. Moderation is everything! Put too much tomato sauce, or too many wet toppings on your pizza and the crust gets soggy and you end up eating it with a knife and fork. Put too many toppings in general and you get too many flavours competing for your attention. The best pizzas were those made by friends who showed some restraint and kept their toppings to 3 or 4 ingredients, allowing for some focus of  taste, as well as a nice crispy crust. This party was FUN and better than just bunging bought pizza in the oven. People had personal choice and learnt how SO EASY it is to use great tasting fresh ingredients. My personal concoction was awesome! I hadn't thought of adding broccoli and potatoes to a pizza before! How great to have an opportunity to experiment and share your concoctions with friends.
---
Here's my recipe for:  Sprouting Broccoli, Potato and Rosemary Pizza
1 large uncooked pizza dough base (Homemade is best but packets are easy to buy)
1 large seasonal potato, very thinly sliced with a mandolin if you have one
Extra-virgin olive oil, and a pinch of salt.
250g of Purple Sprouting broccoli, washed and trimmed.
1 large garlic clove, minced, plus 2 garlic cloves lightly smashed but still intact
1/4 teaspoon crushed red pepper flakes
2 tablespoons fresh rosemary leaves
1/2 cup finely grated Pecorino Romano cheese, or other strong tasting cheese – vegan cheeses are now widely available and really tasty for trying first time on a pizza!
Freshly ground black pepper.
1. Preheat oven to 375 F. Toss potatoes with 1 tablespoon olive oil and 1 teaspoon salt in a large bowl. Arrange potatoes in one layer on a baking tray. Bake until edges begin to turn golden brown, 10 to 15 minutes. Remove from oven and let cool. Increase oven temperature to 475 F.
2. Bring a large pot of salted water to boil. Add broccoli and blanch 30 seconds; drain. Plunge broccoli into a bowl of ice water. Cool and drain again. Lay in one layer on a kitchen towel to thoroughly dry. Cut in 2″ pieces.
3. Heat one tablespoon olive oil in a flat pan over medium heat. Add minced garlic and red pepper flakes. Sauté  briefly, for 30 seconds. Add broccoli and pinch of salt. Stir and remove from heat.
4. Lightly brush pizza crusts with olive oil. Rub all over with smashed garlic cloves. Sprinkle cheese over base. Top with one layer of potatoes and broccoli. Sprinkle one tablespoon rosemary over each. Top with more grated cheese.
5. Bake pizza on the hot bottom floor of your oven (or a metal tray that's preheated) Bake until crust is golden brown and cheese is bubbly, about 15- 20 minutes. Before serving, sprinkle with freshly ground black pepper. Garnish with more fresh rosemary leaves if desired and drizzle with extra-virgin olive oil. Don't forget the side of salad.
---
TRUSTING THE LORD
Written by Rumbidzai Mapanga
Lean on, trust in, and be confident in the Lord with all your heart and mind and do not rely on your own insight or understanding. (Proverbs 3:5AMP)
As a new Christian one of the hardest things which I had to do was to learn to trust the Lord. No one had fully explained to me what it meant to trust God when the storm of life was raging around me. Oh yes I had done the prayer of redemption and had confessed with my mouth that Jesus was now my personal saviour and totally believed that God exist and hears me when I pray. However circumstance and the storms of life were screaming at me, asking me boldly if I really believe and trust in the God of my salvation. Life was asking questions like if you are really now a Christian why is this happening to you? Are you really sure that God is listening to your prayers?
If you have ever asked yourself these questions know that you are in the right company. Jesus said in this world you will have trouble but fear not for I have overcome the world. He himself was tempted but He knew who to trust.
I know it's not easy because trust requires us to let go and put our confidence in someone else, it's giving someone else power over us and letting them take over confident that they have our best interests at heart. The best way I can describe trust is the relationship between a parent and child –  the baby will lie in the bosom of the parent fully trusting that they will take full care of them. They don't doubt their parents' capabilities. The child believes their parents are invincible, that they can take on any task and succeed no matter what the odds. Thus the same way God wants us to put our trust on Him.
In the bible one of the best examples given of trusting was demonstrated by David when he faced Goliath the giant who had dared to defy the army of the Lord. Under natural circumstances the situation was hopeless, the enemy was too strong. For forty days the nation was paralysed by fear and felt it was a helpless situation. But all that changed as soon as David, a mere boy, came and stood up to the giant – not trusting in the arm of flesh, but trusting that God would grant him victory. He knew who he trusted and acted on that trust. Another example is that of Daniel's friends facing King Nebuchadnezzar when they refused to worship his idol.
Daniel 3:16-18
Shadrach, Meshach, and Abednego answered King Nebuchadnezzar, "Your threat means nothing to us. If you throw us in the fire, the God we serve can rescue us from your roaring furnace and anything else you might cook up, O king. But even if he doesn't, it wouldn't make a bit of difference, O king. We still wouldn't serve your gods or worship the gold statue you set up."
God wants us to trust Him by completely leaning on him, by completely putting the full weight of the situation prevailing at the moment into His hands so that no matter how the storm is blowing around us, just like little children, we will be so confident and secure that our Father is capable of protecting us and carrying us through.
David put it this way, Though I walk in the midst of trouble, You will revive me; You will stretch forth Your hand against the wrath of my enemies, and Your right hand will save me. [Ps. 23:3, 4.] He understood what it meant to put his confidence in the Father.
This instinct applies even in animals – everyone knows a bear with cubs will protect its young ones by unleashing terror to anything or anyone who dares to come near – let alone harm them. So what makes us think that God will leave us to languish in misery and not fight for us. Like any natural parent he desires to do us good. His plan for our life is to do us good and not to harm us and to give us a hope and a future (Jeremiah 29:11). In fact he desires to do super abundantly above all that we could think, ask or imagine.
I ask you today to put your full trust on God. When circumstances and storms of life try to toss you around be like Jesus and answer it with what it is written. If sickness and diseases are raising their head in your life then answer it with Isaiah 53: 1-5 that He (Jesus) took the punishment and that made us whole.  Through his bruises we get healed. Find the word concerning your situation and speak it out to the elements of life. Show your confidence in  God  by speaking out the word of God to the giant you are facing and watch and see God moving on your behalf.
---
INTERVIEW WITH PETER METCALFE
I understand you're a professional tennis coach – what does this entail? The first thing is obviously teaching people how to play tennis from the beginning, how to hold a racket, how to swing the racket, where to stand on the court and the rules of the game. But also it entails running a club, organising tournaments, giving advice on rackets, maybe organising a league in that area and everything else that is involved in running a tennis club.
Do you work at Todmorden Tennis Club? Yes with the ladies and the juniors.
Have you been a professional player? No, but I've played for Cheshire at Middle County level – there were seven divisions in England and we were in division three or four. I was in the top one hundred in England.
Have you coached anyone famous? Yes, when I went to Oman I met a young Indian man called Mahesh Bhuphati and I started to coach him as he wanted to be a professional tennis player – I told him how difficult this was in the Middle East ( I only worked on a one-court facility) and because there were no children his age to play, he could only play against coaches. When he was fifteen he was at a similar level to me at twenty-seven. Mahesh ended up being number one doubles player in the world and was the first Asian to win a grand slam when he and his partner won the French Open in 1997. I feel I was lucky to be involved with such a good player.
How did you come to be in Oman? I made up a false C.V. and went out there. My friend went to Dubai and asked me if I fancied going there as a tennis coach. At the time, I was working as a Records Clerk for a trade union which was okay but as I thought I had nothing to lose I went but only intended to go to the Middle East for two years – I stayed there for twenty-four years – three months in Dubai and the rest in the Oman.
Didn't you like Dubai? No, it was a very pretentious and soul-less place.
Do you think tennis is a sport played mainly by people with money? Yes, all over except maybe for Scandinavia – in Sweden in 1988 there were twenty-five men in the top one hundred in the world as they got support from local councils. But, in general, unless you've got money it's a non-starter – rackets are very expensive and you need coaching to be good at tennis as it's a very difficult sport.
What do you do when you're not coaching tennis? Me and my wife run a shop called Pennine Provisions, in Hebden Bridge, England where I do the shelves and the accounts.
What are your general ambitions for the future? Spiritual, doing Yoga and to get more peaceful and a lot more flexible. I may teach something deeper than tennis. I've gone from being the best player/coach in Oman to being a below-average shopkeeper which is good for my ego. We will end up in India in an Ashram.
---
MIRACLES WHICH PROVE GOD
Written by Michael Blackburn
The miracle at Knock is Ireland when on the 21st August 1879 a tableau appeared at the end church wall of St John the Baptist. The tableau consisted of Mary, St Joseph, St John the Evangelist, a lamb hovering over an altar and two angels. A Commission of Enquiry was set up and the testimonies of the fifteen who saw the vision, whose ages ranged from six to seventy-five, all agreed. There is no doubt that a miracle had taken place.
The miracle at Fatima in Portugal where on the 13th October 1917 Mary kept a promise to the three visionaries when, in front of a crowd 30,000 people, some
of them sceptical, the sun started to spin in the sky and appear to be coming down towards them. Many were alarmed and cried out in fear. Eventually the sun
returned to its normal place in the sky. Any thought of 'mass hysteria' can be ruled out by the fact that prior to the miracle it had being raining heavily and
everyone was soaked. After the miracle all the clothes were completely dry – a second miracle had occurred.
Miracle of silver links of Rosaries become a gold colour after visiting the hill of apparitions at the Shrine of Mary in Medjugorje. I can personally vouch for
the truth of this as it happened to my Rosary.
Miracle of Olive Dawson who since September 1999 has lived entirely on the Body and Blood of the Eucharist and takes no food or drink. It is impossible to live
without water or food unless a miracle is involved. I know Olive and have been on pilgrimages with her. I know that she has been tried and tested to ensure the
truth of her continuous fasting.
Summary:-
These miracles defy nature and defy science. They require Divine Intervention which is God.
---
MY NOT VERY SERIOUS STAR SIGNS
Scorpio 24 Oct – 22 Nov 
With spring just around the corner, it's a good time to open yourself up to the possibility of romance. May be time to give E-cigarettes a try.
Sagittarius 23 Nov – 21 Dec
Money is a bit short this month, but this doesn't mean you have to be mean with loved ones. A racing tip
may be worth following.
Capricorn 22 Dec – 20 Jan
Nits may be the main topic of conversation in your household this month. A woman with a beard may reveal her inner beauty through a kind, thoughtful act.
Aquarius 21 Jan – 19 Feb
If you feel the need to ask a wealthy friend for help this month, don't be surprised if they refuse as those with the most often give the least.
Pisces 20 Feb – 20 Mar
Romance is just around the corner so embrace it with everything you've got. An old man with a stick may seem provocative but he has your best interests at heart.
Aries 21 Mar – 20 Apr
Your bad breath may be hindering your prospects of promotion at work – so do something about it this month. Also pay more attention to your bowel movements.
Taurus 21 Apr – 21 May
Insomnia may be a problem this month and although it is a nightmare at the moment, it will soon pass – do something positive with the extra time it creates. Eat lots of spinach.
Gemini 22 May – 21 Jun
Watch what you eat as someone you fancy will try and win your heart – and they will want it in good shape. A frog may come into your life.
Cancer 22 Jun – 23 Jul
Someone who you thought was a friend will betray you this month, but don't worry as other friends will step forward to console you. You may find a new use for a banana.
Leo 24 Jul – 23 Aug
You may think you can get away with something this month but remember good and bad deeds always come back like a boomerang. Treat your friends with more respect.
Virgo 24 Aug – 23 Sep
Take time to look for a new clock. The vision of an old woman may appear at the foot of your bed during the night, but don't worry, as she is a friendly soul.
Libra 24 Sep – 23 Oct
A woman in a uniform may come into your life this month, but be aware that she will want to mix business with pleasure. Go easy on the cheese.
---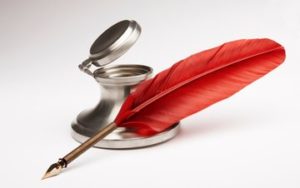 LETTERS PAGE
Dear Editor
When I am driving my bus in England I constantly feel frustrated when I am stuck behind cyclists weaving about in the road. While I think it is good people are getting exercise, I think cyclists are becoming a nuisance to motorists who are obviously terrified of harming them. Why don't we tax cyclists and use the money to build more cycling lanes so that everyone is safer?
Disgruntled bus driver, Halifax.
Dear Editor
Does anyone else find it hypocritical that famous sporting role models proudly represent their country and then the next minute accept money to advertise a foreign product on T.V.?
P Lane, Leeds
---
 INTERVIEW WITH MARLENE BOTELHO
Where do you come from? I am originally from S. Miguel, Azores.
How long have you been in England? I have been in England for three years.
How did you come to be in England? I was in Sweden for four months, and that is where I met my partner, who is English, so I decided to move to England to live with him.
What things do you like about England? I love the history and museums, the beautiful little towns like York, the nice views and the fact that people are so nice.
How does England compare to Portugal? England is completely different from where I used to live. I come originally from a small island in the middle of the Atlantic so when I came to England it was difficult to get used to the fact that there are so many things here, everything is so distant, and the food is different – but especially the weather (I don't like the snow!!).
Where do you see yourself in five years' time? I hope that in five years' time I can follow my dream and work as a makeup artist, and I just think that I just want what everyone wants: a job that you love, a house and car and just to be happy.
---
  BEFORE THE REAPER COMES
    Lyrics by Dean Charlton
When the reaper comes knocking on your door
It doesn't matter if you're rich or poor
There's nowhere to hide, there's nowhere to run
There's no turning back, there's no second chance
That's why we must live from this moment on
That's why we must make hay while the sun shines.
In this crazy world we must sit and watch
Some minor men playing the major roles
There's no time to stew in your own anger
There's no time to rage through all of your days
For no-one knows when their curtain will fall
And no-one knows how the plot really goes.
So before the reaper comes do make sure you have some fun
For this life is far too grave without a smile on your face
Yes before the reaper comes do make sure you make some love
For though he can take our lives, he can't take our love away.
When the reaper comes knocking on your door
It will not seem like the end of the world
There'll be no regrets, or any complaints
There'll be no appeals, no disappointments
For you will have lived from this moment on
And you will have made hay while the sun shone.
---
FROM THE HORSE'S MOUTH
Lyrics by Dean Charlton
I think this life is far too short
To spend it trying to please others
As I'm not here for very long
I do always want to be myself.I would like to add I feel sad
When I see how much money rules you
I can't help thinking you are rich
But that you're also very poor.So let me give you it straight from the horse's mouth
I never want to be like someone like you
Let me give you it straight from the horse's mouth
I never want to be with someone like you.Although money is a good tool
It can't buy the things that really count
As I'm not here for very long
I can't afford to squander my time.From the album 
One Foot In Front Of The Other 
by 
From The Horse's Mouth.
---
I LOVE YOU IN THIS WAY
By Lorena Auguste
Amongst all the chaos
Amongst all the issues
Amongst all the confused and uncontrollable misfortunes
There is still You…
Some things are temporary
Some things are legendary
Some things are as romantic as February
Others are very contrary
Literally you are quickly becoming my passionate missionary
Save me from what I have to often witnessed
Feel my mind and heart of things that are true
Prove to me through your life that freedom and happiness
can occur more than once and can be maintained if just believed in
I have accomplished much on my own and  I know I can do more
But what I truly want is for someone to hold the door
What I truly need is for someone to tell me that I will be free
What I am seeking is a permanent release
Unbound me from these Hippocratic traditions
That were created to enslave the already unfortunate
Observing your creations is like embarking on a new adventure
Here your voice is like a melody sung to a baby
Knowing you is like realizing a dream that was meant to be
It's going to take much more then patience to love me
I am a tormented wave of pain and deep emotion locked away in
a desolate abyss haunted by memories of familiar betrayal. Do you know what you
are doing when you love me?  Do you realize what you are saying when you want to be with me?
I hope and pray you do… for even I am not too sure if you can handle being in my shoes.
I LOVE YOU
I love you
As sure as the sunrise will arrive the very next day
I love you and when things are no longer the same
Remind me even if it's not every day
Remind me that in this gloomy distraught state
Our feelings for each other were natural and the same.
I love you with all of my strength
I love you with all of my pain
I love you in this way.
---
LET'S HAVE A WORD WITH JEUGENIJA SMIRNOVA
Jenny, what's your nationality and where were you brought up? Ethnically I'm Russian but the country I'm from is Latvia.
How long have you been in England and how do you come to be here? I've been here for four and a half years. I came here because there is currently an economic crisis in Latvia that has hit everybody hard.
So you came here for work?  Back in my country we had our own family florist business but during the recession things started to be difficult and a lot of people left the country.
But why did you choose to come to England?  To be honest, a lot of Latvian people were already here so I already had a network of friends here. My dad came first followed by the rest of the family.
But why England? Some immigrants come for benefits but I came here to work as wages are higher here than in Latvia. You can have a better lifestyle – even when we had our own business it was difficult to afford a holiday – but here employees can afford one.
What do you do here? I'm the manager at Costa Coffee in King Cross, in Halifax.
How do you find life here compares with life in Latvia? It's a better lifestyle here but I do miss Latvia as some of my friends are still there – I do Skype them though.
What do you like about England? It's not so cold here in the winter time! The people in England are very friendly compared to Latvia where people are more introverted.
Do you dislike anything? Not really.
Do you think England is a racist country? Some people say it is but that's not my experience and no-one has made an issue of my nationality.
What are your plans for the future? Probably I will get married and a have a family and a dog! I would like to gain promotion within Costa and manage a bigger store because I really like the company.
---
TAKING TIME OUT TO MEDITATE
By Dzogden
If we do not make a firm decision to take time out from our daily activities from time to time, they will never cease of their own accord. Daily activities are like ripples on the surface of water with one immediately followed by another, or like an old man's beard that grows back as soon as it is shaved off. If we wait for a space in which we can meditate to appear naturally in our busy day, we could wait for a very long time! In truth, the only way this space will appear is if we make a firm decision to create it.
It is not selfish to take time out to learn to become peaceful because this will bring benefit not just to our self but also to those with whom we live and work. Through making a fifteen minute meditation part of our daily routine it will not be long before we all start to experience the benefits.
---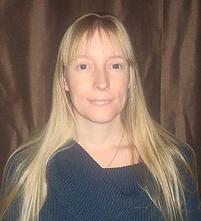 TAKING TIME OUT TO MEDITATE
By Helen Hamilton
We can observe our mind during meditation and, in fact, this is one of the huge benefits of meditation. We develop the ability to be the witness or observe the way the mind works and in doing so we begin to see that we are not our minds.
The very fact that we can be aware of what the mind is currently thinking means that we are not our minds. We can know for certain that there is "something" watching the mind all the time. That "something" is True Self or what we truly are.
To learn the techniques of enlightenment meditation, contact Helen Hamilton at www.templeoflight.co.uk  Helen is based at Earth Centre, Driglington Bradford:  https://www.facebook.com/earthcenter10
Helen's life-changing meditations can be accessed via laptop or phone worldwide as well.
---
HYPNOTHERAPY
By Maggie Pashley
Hypnotherapy is effective in Giving up smoking, Weight loss, Overcoming fears, anxieties and phobias, Boosting confidence and self-esteem, Release from stress, Relaxed childbirth, IBS, Low self-esteem, OCD, Panic attacks, Sleep disorders, Stuttering, Social phobia, Sexual problems, Sports and performance coaching, and much more.
What does hypnosis feel like?
Most people experience hypnosis as a deeply relaxing and pleasurable experience. You remain in control at all times and aware of what is being said. In fact, the hypnotic state is very natural and pleasant altered state of awareness, similar to the feeling you have just before going to sleep.
What is hypnotherapy?
Hypnotherapy is simply therapy done while in a relaxed state of hypnosis. I practice both suggestion and clinical hypnotherapy and hypno-analysis.
How does it work?
This relaxed hypnotic state makes it easy for you to contact a deeper part of you, your Unconscious. Your unconscious mind, as well as storing information and memories and being in charge of many of the body's functions, is also a deep well of creativity and knowledge. By addressing your unconscious mind it is possible to make deep, long-lasting and often permanent changes and find tailored-made solutions to many problems and issues.
How many sessions are required?
It depends on the complexity of the issue. Simple issues may only need one session. I generally find one session is all that is required for stopping smoking. More complex will naturally require longer. My goal is always to help you in the most gentle and effective way possible and I will work in partnership with you, on a session by session basis. I will never pressurise you to have more sessions than you want.
I am a Full Senior Member of the General Hypnotherapy Register and have trained in Clinical Hypnotherapy, Ericksonian Hypnosis, and NLP.  I continually attend workshops to keep my skills up to date and have undertaken further training in Relaxed Childbirth, hypnotherapy for children, smoking cessation, hypno-analysis, and hypnotherapy for pain control.
I practice in Southern Ireland and over Skype sessions worldwide.
Please feel free to contact me on 01535 957493 or 07939118136 or e-mail me at maggiepashley@gmail.com  to discuss how hypnotherapy could help you. See my website: http://www.changeforlife.co.uk
---
  SHAMANIC HEALING
    by Michael Conneely
Certificated worldwide Distance Learning Courses in Shamanic Healing – with Michael Conneely
Enter the powerful world of depth healing, visions, shamanic journeying and power animals. Shed unhelpful
old scripts. Embrace the true self you were born to be. I am your guide to your hero's journey. Empower
yourself to help and heal others.
These courses are practical, well-organised, supportive, caring, skilled and worthwhile. They are fully Certificated.
Shamanism is the ancient bedrock spirituality of humankind. Hundreds of people have made real progress to becoming shamanic healers through working with me.
My teaching is so ethical and caring and encouraging.
I have exceptional learning and wide qualifications in the spiritual healing fields, and thus I am able to Mentor you and guide you with care and love.
Please note that in choosing me for your Healer, I bring an enlightened and skilled ethical consciousness to my healing work. I guide you to bring enlightened consciousness to bear on your life, and I offer quite skilled, vibrant and caring shamanic healings. My focus is on healing and empowering people.
There are three levels to my course from beginner to practitioner. The four modules of my starter Level 1 Course are:
Shamanic Journeying
Power Animal Retrieval
Soul Retrieval
Spiritual Intrusions Healing.
For each Module you receive an audio recording download with information and a guided meditation for your personal healing and development. A Full reading list is provided and there is all necessary opportunity for question and discussion with myself. After working with the audio recording for each module, you then correspond with myself, discussing how you got on, and also how your spiritual life path is unfolding. I then reply to you. This correspondence is completely personal and individual to you.
See my website: www.earthstarweb.com/shamanic-healer or contact me michaelconneely@gmail.com or phone: 07799296821.
---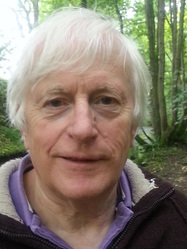 Astrology Forecast:  March 2015 – combining Western with Vedic Astrology
From Michael Conneely
N.B. This report is written for Western Astrology [except where details from the sure, accurate and very powerful Vedic astrology, which are in in brackets].
The Retrograde Planets for March 2015: Jupiter and Saturn have Retrograde motion this month.
The Moon Phases and Eclipse for March 2015:
There is a Full Moon on 5th March, 2015, at 18.06hrs at 14 Virgo 51.
An Eclipse/New Moon on 20th March, 2015, at 09.36hrs at 29 Pisces 28.
SUMMARY for MARCH 2015: 
March and early April 2015 will feel very challenging: the most challenging month of 2015, due to the following factors: The two spring eclipses, Saturn retrograde; Mars, Sun and Mercury conjunct Ketu the South Node – all in Vedic Pisces/western Aries. As always, as much as you can, the key is to develop the most enlightened consciousness possible to bring to the play of feelings and the chatter of the mind.
In summary, those with planets around 15 deg Aries, Libra, Capricorn and Cancer are all in for cutting edge heavy duty revolution.
Those with planets in western Scorpio will have a tense hard time as they will all year, and should practise contentment.
We will all feel we need to test out our learning and our teachers as Jupiter is Retrograde.
People with emphasis around 11 deg Libra will be experiencing quite driven imperative to change and grow and they need to beware obsession or over-ambition and purify their goals to achieve success.
The days around 13th March will be tough and destabilising because Venus crosses what is called the Gandanta zone between Vedic Pisces and Vedic Aries, this is around western 24 Aries, and is caught up in aggressions for Mars and torsion/melt-down from South Node/Ketu at that time. Some will feel this more than others, see below.
Here's a few brief simplified buzz-words for March 2015 for each sign which I hope will be of help if you have a planetary emphases there, these are general indicators:
Aries will have a very tense explosive March 2015.
Taurus will be stable.
Gemini will feel the destiny-hand of Saturn opposite calling them to account especially in marriage and love.
Cancer will have a period of positive results and consolidation. If your emphasis is mid-Cancer, you will feel the steady call to growth offered by Pluto opposite in Capricorn.
Leo will have even more positive results.
Virgo will feel confusion in love and spiritual growth.
Libra will feel impelled by driven ambition.
Scorpio will have a tense tough time and must practice contentment.
Sagittarius will be very much called to account by transiting Saturn: either golden reaping for those who respect Saturn's demands, or downfall, illness or problems. With Moon there they are in the pit of Sade Sate now.
Capricorns will be feeling the tough and separative effects of side Sate starting if they have Moon there.
Aquarius Pluto's presence in Capricorn brings deep positive revolution over a long period.
Pisces will be having a sensitive time of healing crises and increased intuitiveness if their emphasis planets are close to Neptune or Chiron.
You can see my Prediction for March 2015 in more detail at:  www.mastervedicastrology.com
My astrology readings website is www.starwheelastrology.com: skilled and caring worldwide readings.
My astrology courses websites are: www.mastervedicastrology.com and www.enlightenedastrologycourse.com.
My email is michaelconneely@gmail.com
---
Editor's Last Word. 
Thank you for reading this edition of From The Horse's Mouth. I am always looking to improve the magazine even though it is still in its' infancy so please feel free to make a contribution to a future edition at: deancharltonmag@gmail.com
And please sybscribe to receive your FREE issue in the box below!
Thank you, Dean.