FROM THE HORSE'S MOUTH

 

– March Edition 2016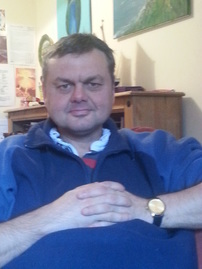 Hello.
I hope you are okay. I have just celebrated 18 years not drinking alcohol so I am pleased with myself. In this edition, there are more short stories from my recent short story competition and some interesting interviews as well some other interesting items. If you would like to submit anything for consideration, please send it to: deancharltonmag@gmail.com
---
Please help to keep the Magazine Free Forever
 MY NOT VERY SEROUS STAR SIGNS
Scorpio 24 Oct – 22 Nov
A policeman may stop and ask you some unwelcome questions but just humour him as he probably needs to feel important. If your doctor prescribes you anti-depressants be sure to take them and don't worry what other people think.
Sagittarius 23 Nov – 21 Dec
Sometime this month a friend will stab you in the back so be prepared for this eventuality. Someone will offer you something nice so don't be slow in coming forward to accept it. A new sports bra may be a good investment.
Capricorn 22 Dec – 20 Jan
It is a good time to expand your horizons and look to develop your individuality. The clown at work may have the last laugh so be careful who you side with. This month eat more prunes.
Aquarius 21 Jan – 19 Feb
A bookworm may reveal herself to be a very attractive bird when you see her at a social event. Be careful what you put in your mouth this month as it may leave a nasty taste. A good time to take up ballroom dancing.
Pisces 20 Feb – 20 Mar
You must stand up for yourself at work if you think your boss is taking advantage of you, but do it in a polite and respectful way. Someone may surprise you with a gift of tinned tomatoes and four kippers.
Aries 21 Mar – 20 Apr
Take time this month to consider the environment and how you can help conserve it – we only have one planet to live on at the present time. You must really cut down on the biscuits unless you want to be described as a fat pig by your peers.
Taurus 21 Apr – 21 May
Now is a good time to reward the loyalty of a close friend who has stood by you during a really rough patch. Someone you previously thought of as a waste of space may start a project which you really respect and admire.
Gemini 22 May – 21 Jun
If you're constantly looking to alcohol for comfort maybe it is time you made some big changes in your life. A child may reveal a truth that you have been too blinkered to see.
Cancer 22 Jun – 23 Jul
It's time you got a window cleaner and created some work for someone else. If you're over 80 maybe it's time to stop driving and use taxis or public transport. A boil on your bottom may need lancing.
Leo 24 Jul – 23 Aug
You may realise now that someone who seemed odd to you at first is in fact a really special and kind person when you get to know them. Time to eat more vegetables and less meat and consider getting a crew cut.
Virgo 24 Aug – 23 Sep
Someone in prison may declare their undying love for you but realise that the warning signs are flashing and that you should proceed with caution. Could be a good time to buy some new curtains and to learn a new skill.
Libra 24 Sep – 23 Oct
​
A new pet may complete your lovely family – but remember a pet is for life and not something to eat at Christmas. A greedy shopkeeper may reveal a kind side of him that you didn't know existed.
---
Please visit our sponsored link below, it really is very good:-
LET'S TALK TO SOPHIA RAZZAQUE-PRIETO ABOUT HER LIFE
Sophia, can you tell me a bit about yourself? I am a mother and have a beautiful little boy called Roman who's just two. I'm currently living in Rossendale in Lancashire and I have a practice at a clinic there called Sunnyside Clinic. However, I'm moving over to Hebden Bridge soon where there are lots of other therapists and holistic practitioners.
So have the floods affected the work I understand you already do in Hebden? No, I have delayed working there until February, being sensitive to the situation and having just launched my practice here. However, Bodyworks @ Organic House is fortunately unaffected by the flooding – the focus has been to get things back to normal so it made sense to delay plans.
So what kind of therapist are you? I'm a Shamanic Healer and I use a number of other ancient practices. I have trained in Kundalini meditation and yoga and I'm a Reiki master, NLP practitioner and nutritionist. Currently I am specialising in Paleo Nutrition and ancient approach to diet and wellbeing. I heal the heart, mind and soul.
What have you done in the past? I have travelled extensively after working in a very pressurised environment in London, in media and advertising. My passion has always been concerned with spiritual matters and I used to meditate as a child. As I travelled the world and made a journey of self- discovery, as much as it was an exploration of our beautiful planet earth, I also uncovered some incredible techniques for healing. I have since developed my own programme to establish healing, wellbeing and peace, self-liberation, emotional freedom and empowerment.
Who do you now work with? A wide-range of clients from varied backgrounds. e.g. I tend to get a lot of professional people with successful careers who are looking to eliminate stress. People who want to achieve life balance. People who are already meditating and beginners. I also treat those affected by trauma or various disorders. I also work with other therapists.
How long did you travel for and where did you visit? I led a nomadic existence for 15 years moving from place to place. I travelled all over from Japan to beautiful Cambodia. Also I went to Australasia, parts of Europe and to Bangladesh where my father is from – my mother is Spanish-Portuguese. I've also visited little pockets and small islands and lived amongst people who are quite excluded from the rest of the world. That gives you a really deep insight into humanity. Borneo and my time in the jungle there was one of the most enlightening – living in the jungle with no amenities. I learnt much from living with amazing teachers who were born and raised in the jungle, like how to be in touch with your own intuition and how to read nature.
What made you stop travelling? I haven't. I came back to visit family but now have a beautiful child and although I plan to do more travelling in the future,  it was best to provide more stability and familiarity for him – I trust this is exactly where I am meant to be now. My son has already done quite a bit of travel with me though!
Have you written anything about your experiences? I am writing two books – one concerned with my travel memoirs and one entitled: The Goddess Birth Method.
Did you always travel alone? Yes, but sometimes with people I met on the way. I've learnt so much on my travels from some great teachers – I think when you travel alone you are more open to meeting other people.
Did anything bad happen to you on your travels? No, nothing at all. I had a fearless existence as I travelled and when you put out such a vibration, you create only situations that are nurturing and loving. I've been offered nothing but warmth and hospitality and made beautiful connections with people all over the world.
Have you visited Muslim countries? Yes, Bangladesh for example. Because my parents were from different religious backgrounds, they gave me the freedom to explore my own spirituality. The only truth that exists is your truth and your own experience of the truth – so in a sense you can develop your own religion. At the heart of it all is love which is all that matters. After travelling for some time, you see people. It's less governed by where they are from or which religion they practice, and so Muslim country or otherwise, you celebrate diversity whilst recognising people are very much the same at the very core of it all. We all want the same things. That realisation is beautiful and important in establishing a deep connection and beautiful relationships with others.
Do you have time for organised religion? I appreciate that people have the freedom to adopt their own belief systems – but with that freedom, outside of doctrination. I have my own belief system which is open dependent upon my own direct experiences of love, life and the world. What I don't agree with is when people have a religion forced upon them. I encourage people to explore truth in any teaching. Faith is really important.
I understand you also do something to do with childbirth? Yes. When I had my little boy I didn't want to follow the usual fearful thought patterns concerned with childbirth –    I wanted to see if the techniques I'd learnt as a therapist made a difference. The result was an incredibly peaceful pregnancy throughout using such things as Kundalini meditation and visualisation techniques – to help stay with your own intuition, touch your higher-self and prepare for motherhood.  Ultimately when a baby is born a mother is born.
Having to go through the process of pregnancy and childbirth on my own as a single parent was a blessing. It allowed me to explore the transitions and fears and how to eliminate them really powerfully. I had such a beautiful and peaceful and fast first birth; the NHS asked me to give a talk about the use of holistic practice and meditation and how powerful some of the techniques can be to eliminate stress and fear associated with giving birth. I want to reintroduce more beautiful and magical experiences of giving birth which is a divine and sacred event. I have a one hundred per cent success rate with my methods so far.
I also do Goddess Empowerment teaching to enable women (and men!) to establish a divine sacred connection to empower themselves and explore their femininity – women in  particular can often find  that hard in places like the workplace.
If people are interested in your work, how can they contact you?
​
At:Sophia@goddessbirthmethod.com or sophiadivine@live.co.uk
My phone number is: 07805824842
My websites are: www.awakeningdivineintervention.com  and www.goddessbirthmethod.com
---
Are you interested in Paleo Nutrition, then

 click here ??

Something written by Mike Hugo

Imagine, friends, a mist enthrottled night
Deep in Yorkshires darkest, leanest lap.
All doors are closed and squinting is each light
Through freezing glass and firmly curtained gap.
Arrives at home of lone but cosy priest
A wand'ring ped'ler- numbed with cold to's core.
His stomach long a stranger to the feast.
He hugs his pack and trudges to the door.
'Pray buy from me a trinket, Holy Father,
I'll feed and warm myself by your kind brass.
Or offer me a bite and mattress rather,
And I'll assist you 'morrows morning mass.'
'But service first! Our Lord above demands us.
Service first!' Said priest. 'Then take your rest.
Be here before the cockerels crow could rouse us.
Good night, good luck, 'till morn, and be you blessed.
His chance of food and shelter thusly stilted,
A steely glint gleams in the ped'ler's eyes.
His hand draws from his pack a mirror, gilded
Gold and silver to the priests surprise.
'Then, 'fore I leave you to your duties Godly,
Might you assist with this my looking glass?
A number 4 is frosted on't most oddly.
T'would melt if you would breathe on it a blast.'
The priest turns eye towards the ped'ler's mirror
and eerie digit there, in ice replete.
'Melt this four with breath, you ask me, Sirrah?'
'Please you, Father. My breath lacks the heat.'
Small task, thinks he and keen to 'scape the cold,
The Priest inhales then aspirates he hot.
What follows… egregious to behold
The spirit, this in witness, fast would rot.
His eyes lock fixed within his own reflection.
Some link then forms twixt lungs and mirrors surface.
Fused like this he sinks in genuflection.
Tongue, then throat sensating Hades' furnace.
Lest details cause disturbance, dearly gathered,
for those with tender sensitivities,
I shan't describe how priest in gore lies lathered –
With his insides on his burned extremities.
The ped'ler, breaching threshold, holds the portal.
'Warmth on nights like these wants wasting least.
Be slow to borrow God's voice if you're mortal.'
Apprises he the pool of putrid priest,
Who joins the creatures of the mire. The peddler shuts the door.
The mirror in his hand now showing 5 instead of 4.

WORLD WAR BRIDE

Written by Jodie Bedford

My eyes full of tears, I wrapped my arms around my beloved husband.  My fingers snaked around his neck.  I just wanted to memorize and drink in his beautifully handsome face.  This was just so unfair.  I glanced at our only son, Bill, who was sat on his blanket trying to figure out why he couldn't fit the square wooden piece into the round hole.  My dear boy, thankfully, was oblivious.

With one last kiss on my nose, he walked down the path, vowing to write every day.   That was it.  He was gone and I was left alone to, how could I describe it, grieve, for my husband.  I scooped Bill up and laid him gently on our bed.  Curled up and crying silently into his neck, I wondered how was I ever going to cope and muster up the strength to carry on?  I quickly decided that I would live day by day, letter by letter.

Each day, the envelope would arrive and I would thank god for every word I read of his beautiful handwriting.  He seemed optimistic that he would be home soon but promised, nevertheless, to keep writing every day.  I missed him and felt terribly lonely.
"Florence, stop giggling!" Elizabeth yelled.  "I'm trying but it's tickling and I feel like a fraud".  Elizabeth was my neighbour, my best friend and my only companion.  "You can't afford the real thing; this will have to do".  I was stood on our rickety wooden chair in the parlour trying to keep still whilst Elizabeth attempted to draw a fine, straight line from the bottom of my buttock to the heel of my foot.  I didn't have enough money to buy extravagant items such as silk stockings and so, at times, Elizabeth and I had to be creative.  She was right.  I needed some time away from Bill and Old Mrs. Crabtree, our other next door neighbour, had offered to look after him.

Elizabeth seemed to bring out the teenager in me.  At the ripe old age of 21, married and a mother, this was exactly what I needed.  "Come on Flo, let's go to the dance, I hear they play Frank Sinatra records, it'll be fun".  So, here I am, Elizabeth drawing on my creative silk stockings to match my Navy blue and white polka dot dress in readiness to experience our first dance.

The Hall had wisps of smoke in the air which was quickly developing into smog. It brought a sting to my eye and I felt that I was in a place that I didn't belong.  "Try a Whiskey on ice Flo, come on, let's be naughty".  Reluctantly I agreed.  I didn't want Elizabeth to feel that her efforts of cheering me up were being wasted.

The first slug warmed my chest, yet the fourth, fifth, eighth? just seemed to outright burn!.  My husband would not approve but I would be editing this very rare occurrence out of my correspondence to him.

"Come, Florence, let's dance".  Elizabeth dragged me by my wrist to the dance floor.  The smoky atmosphere together with my ever increasing woozy head was beginning to make me feel slightly nauseous.  She spun and twirled me to the point where I became a little wobbly on my heels.  But, of course, since William had left, I had simply gotten out of wearing them.  I felt myself relax and loosen up and, actually, found I was quite enjoying myself.  Swishing my skirts and flinging my arms, Elizabeth put her arms around my waist and spun me round.  Laughing, hysterically, I collapsed on to her shoulder.  Wait.  Hang on.  This wasn't Elizabeth.  This was a tall man wearing some sort of uniform, of which I couldn't put my finger on.  Blushing and very embarrassed, I jumped back and straightened myself up.

The sunlight shone through the tiniest crack in my bedroom curtains.    Dry mouth and a splitting headache.  This wasn't good.  Oh god, Bill, where is Bill?  His somewhat shoddy wooden cot was empty?  I leapt out of bed and was beginning to really panic now.  He was too small to get out of his own cot, so, someone must have taken him.  I pulled on my crumpled clothes which were on the bedroom floor and raced downstairs.  All the curtains remained pulled.  What must the neighbours think?  I scorned myself…. how could I be thinking such a thing when my only child is missing?!  Mrs. Crabtree! Shoving my feet into William's slippers, I raced round and banged on her door.  Mrs. Crabtree answered with my dear son in her arms.  Thank god.  How could I have been so irresponsible?
Wait, how on earth did I get home?  Oh my god, where is Elizabeth?

Gently shutting my front door behind me, I flopped on to our sofa.   I heard the familiar sound of the letterbox opening and a letter landing softly on the door mat.  Squeezing my eyes and mouth shut, trying desperately not to cry in front of Bill, a big fat warm tear plopped on to my cheek.  I felt ashamed and embarrassed but really had no idea why.

A gentle rap at the door quickly snapped me out of my little 'moment'.  Scooping up the letter and placing it gently on the sideboard, I peeped around the door.  "Hello Florence, may I come in?"  This gentleman was in some kind of uniform and with my heart racing and trying to prepare myself to hear the worst possible news, I allowed him to stand in the hallway.

He removed his hat, "I just wanted to come and apologize that I acted inappropriately and I should have respected the fact that you are a married young woman and you should be treated as so"

"Please leave" were the only words that left my lips.  It would appear that I had suddenly lost the ability to control my own speech!  Replacing his hat, he turned on his heels and quietly left.

I caught a glance of myself in the mirror above the sideboard in the hallway.  My face looked hard, older somewhat.  I suddenly remembered the letter from William and placed it into the pocket of my overcoat.  I just couldn't deal with the very real possibility that I had betrayed one of the two people that mean the most to me.

The door burst open "Hi Flo" and the ball of energy, Elizabeth, raced in.  She jumped then curled up on our sofa in the parlour.  "So, how was last night"? The look on her face was almost crazed.  It seemed she was hungry for information.  Wait, did she know something about what had happened last night?  "Elizabeth, I have absolutely no clue as to what you are referring to but just one question, how and when did I get home?"  With an hysterical snort Elizabeth spat "Lieutenant Untsnch carried you home and the rest, darling, I wasn't privy to" and with this last statement she winked.

I was gently rubbing the letter between my fingers in my pocket.  I wanted the world to stop spinning, just for a few minutes, so I could gather my thoughts and try and think through the grey fog in my brain.  Elizabeth appeared excited at the fact that I could have done the one thing that couldn't be undone.  Looking at my feet, I asked Elizabeth to leave.  Her face dropped from sheer delight to hurt and upset within seconds.  Once she reached the door, she turned to speak, her mouth pinched in irritation, but she turned and left without uttering a word.

How could my only companion betray me in such a way?  Yes, I am responsible for my own actions and yes, it was my lips and mouth that drank the Whiskey, but a true friend would not have allowed me to behave in any such manner.  This was going to break William's heart.  How could I ever tell him?
There was another knock at the door and with irritation and the possibility of being faced with an hysterical Elizabeth I heard myself scream "what now?".
"Mrs. Yates, I'm afraid we have some terrible news for you, may we come in"
---
INTERVIEW WITH ASTROLOGER DONNA TAYLOR
Donna, can you tell me a bit about yourself? I started out as a photographer and worked in the industry for several years, but all along I was obsessed with astrology, metaphysics, health and healing, so when I was twenty-seven I decided to set up my astrology business.
Are you married and have you any children? I've a partner called Tony and a son called Elliott who will be seven in March. We live in the Halifax area in West Yorkshire. We also have an eight month old cat called Bruce.
How did you get into astrology? I've always been interested in it since being a child – I still can remember the star signs of everyone in my class! Astrology takes such a long time to learn properly that it helps to be involved with it from a young age.
What would you say to someone who says that astrology is a load of rubbish? I would probably say they haven't studied it and therefore they are not in the best place to form an opinion.
Do you think there is any truth in the horoscopes you get in the British tabloids? It depends on which you look at. There is for example, a big difference in the quality of the message being given out by the astrologers who write for Sun and the Mail, but in general, I would probably give those in the tabloids a wide berth. Some people will see them as a bit of light entertainment but it's probably not a good idea to become too obsessed with them and not leave your home without reading them – that's quite disempowering.
I have the problem that some Christians will not read my magazine if it contains astrology so I'm not sure what to do. You have to do what feels right for you and remember that you can't please all the people all of the time! Some people are very blinkered; from scientists who think astrology is nonsense without having studied it, to religious people who have been taught that esoteric subjects are the work of the Devil! It's a shame really, because astrology – when wisely used – can help people discover who they are and what they were put here for.
Do you have any kind of faith?  I believe in God, in that God is loving energy that permeates all things.
Do you believe in God in a Christian way? I don't subscribe to any particular religion because I think religions can be too limited – we shouldn't need some external force to tell us what is right and wrong. However, it's nice to have the teachings from enlightened beings like: Jesus, Mohammed and Buddha. I think any religion can become fixed, narrow and separatist which is why we have so many problems with clashing ideologies. Not a healthy place to be.
Do you think that astrology is completely predictive? It's not purely predictive because people have free will, and the more conscious a person is the less the planets affect them. Astrology can highlight trends, potential pitfalls and opportunities. It can also show when a person is coming into a better or worse phase. It's the astrologer's job to highlight these things and encourage clients to focus in a certain way that will enable them to find the path that is best for them at that particular time.
What do you want to achieve through your astrology – is it just about the money?! Oh gosh no – that's a provocative question! It's never been about money for me and that's been a problem. It's been my job for nearly twenty years and I make enough to live on but not really beyond that. My main reason for doing astrology is for the healing and transformation of other people. It's a good feeling helping people and it's rewarding. My main passion within astrology is healing, so I was delighted when the Tory M.P. came out and said that astrology should be available on the N.H.S. I would like to see astrology restored to its rightful place in society. Until the18th century, when astrology and astronomy divorced, you couldn't be a doctor unless you were also an astrologer. As Hippocrates said, "A physician without a knowledge of Astrology has no right to call himself a physician."  In order to help a person heal you have to know that person and their individual makeup – it's not one size fits all.
Astrology is also extremely helpful for emotional and mental problems such as anxiety and depression; we can look at a chart and see what the underlying cause is. For example, depression may show up as a result of a person not fulfilling their purpose, so we then look to the chart to gain information on what that purpose is. You can see just about everything in the horoscope, from answers to specific questions such as 'should I buy the house?' to seeing what karmic lessons you're here to learn. I call it the soul's Instruction Manual.
When someone comes to you what information do you need? Date, time and place of birth.
How much do you charge? £55 for 60 minutes and £70 for 90 minutes – which includes preparation work on the natal chart.
Have you got a website? www.donna-taylor.co.uk
How can people contact you? donna@creative-astrology.co.uk  or tel: 01422 208178
---
A COUPLE MORE RECIPES
Raw Lemon Cashew Cheesecake
Crust:
1 cup raw whole almonds
1 cup fresh dates, pitted and roughly chopped
1/4 cup desiccated coconut flakes
Filling:
3 cups raw cashew nuts
1/2 cup fresh lemon juice
1/2 cup coconut oil, melted
1/2 cup raw agave syrup
Serves 12
Soak the cashew nuts in cold water for 4 hours. Rinse and drain. Set aside.
For the crust, combine whole almonds, dates and coconut flakes in a food processor. Pulse until finely chopped and crumbly. It should stick together when pressed between two fingers. Add a tablespoon of water if it doesn't stick and blend again. Repeat if necessary. Make sure the dough doesn't get too wet.
With your fingers, press the crust mixture into bottom and sides of a cake pan with removable bottom, lined with cling film. Make sure it is evenly covered. Set aside.
Combine drained cashews with lemon juice, coconut oil and syrup in the food processor and blend until it becomes smooth and creamy. Transfer mixture onto the crust in the cake pan. Spread evenly and smooth the top.
Put the cake in the freezer for 1-2 hours, or until firm. Remove from freezer, and cut into slices while still frozen. Then keep in refrigerator for 1 hour to defrost or 20 minutes on counter top before serving.
Serve with fresh berries.
Adapted from http://www.anjasfood4thought.com/2011/06/raw-lemon-cashew-cheesecake.html
Raw Chocolate Truffles
Ingredients (makes 10 truffles)
2 Tablespoons organic coconut oil
2-3 Tablespoons raw agave
4 Tablespoons raw cacao powder
1 tspn vanilla extract
·         Melt the coconut oil along with the agave over a low heat.
·         Once the oil has all melted, add the vanilla extract and stir in the cacao powder till there are no lumps.
·         Spoon into moulds.  You can purchase chocolate moulds especially for this purpose or use soft ice cube trays. You could also do blobs on baking parchment or a cling-film lined bowl.
·         Either freeze for 30 mins or refrigerate for longer.  They are best eaten very cold as they become soft at room temperature. Keep stored in an airtight container in the fridge.
·         You can add any flavourings you prefer – grated orange or lemon zest, a few drops of peppermint flavouring or some shredded coconut are lovely.
Adapted from http://cucinaceri.com/2011/05/30/raw-coconut-oil-chocolate/
---
MORE ABOUT MY LIFE
Written by Brenda Condoll
I am going to tell you a little bit more about my life and how I came to England, from Nevis, to be with my mum and to experience another way of life. Mind you, I had heard a lot about England and learnt about it at school so I had an idea of what to expect – large buildings, small buildings and other grand architectural designs.
When I came to England, I did work before I became ill and after that I did a lot of voluntary work for Barnados, Sue Ryder, Oxfam and Trade For Change.
Now I am a pensioner and am enjoying my retirement. I have been back to Nevis some years ago to see my grandmother who brought me up,  then to visit her grave, which meant a lot to me – may she rest in peace and rise in glory.
​
I intend to spend the rest of my life in England and will continue to help Dean with his magazine.
---
SPRING TIME
By Mary Pate
​
My Chestnut tree is back again
It's gone through snow
It's gone through rain
But now that spring is here to stay
I think that I can see it sway
Its' buds are soft a lovely green
And soon its' pretty leaves will
Be seen and once again
Everyone will see my beautiful
Horse chestnut tree
---
FEAR NOT CONTINUATION
Written by Rumbie Mapanga
"Fear not, for I am with you; be not dismayed, for I am your God. I will strengthen you, Yes, I will help you, I will uphold you with My righteous right hand." (Isaiah 41:10 NKJV)
As I look back on my life, I realise that the biggest thing that stole my joy was fear. The fear that I was not good enough, fear that my peers would think I am a failure, fear that I will not be able to accomplish my goals. Everything was clothed in fear – no wonder people looked down upon me. I had fear issues which where clothed in low self-esteem and therefore whenever faced with a challenge I would either lash out in an effort to protect myself or become defensive and adamant. If this failed, I would then withdraw and look for hiding place – more like a tortoise hiding in its shell and not allowing anyone to come in. All these were self-preservation methods which I used to conceal the real issue which was my fear of failure and not knowing what tomorrow holds. It was more like a cancerous disease which was eating me alive without any immediate hope for relief.
If you relate to the above then please stop feeding this cancerous cell. It is based on false evidence which is appears to be real; its' desire is to steal your joy, health, relationships and to destroy all. It's not founded in anything good. I know that most people say that a little fear is good but that is a lie from the pit of eels. Fear paralyses and leaves you helpless.
​
The verse above clearly explains to me that God never desires us to fear, He wants us to be bold for he promised to strengthen us in our weakness. He said He will help and uphold us with his righteous hand. Hebrews 13:5b (AMP) says He [God] Himself has said, I will not in any way fail you nor give you up nor leave you without support. [I will] not, [I will] not, [I will] not in any degree leave you helpless nor forsake nor let [you] down (relax My hold on you)! [Assuredly not!]
I believe God had to repeat Himself several times so that someone like me who was full of doubt and trust issues could finally grasp God's desire that He will never fail me nor leave me without support or helpless. His desire is to do me good all the days of my life. In Joshua 1:6 He instructs us to be strong and courageous even in the face of adversity. When I fully comprehended this I realised that yes, life will throw challenges my way, but I have a choice to let either let fear corrode my bones or to trust God and believe that he will see me through it all. Friend, I advise you to let go of fear and trust God for He will never mismanage your life. The choice is yours to make for God is too much of a gentleman that He will never force you. I made a choice to do it His way and I can boldly say my life has been renewed like an eagle. The ball is now in your court which one are you going to choose?
---
A SHORT DISCUSSION WITH JASON WOOD ABOUT SEXUALITY
Jason, I've known you for quite a while now and wonder if you would be kind enough to discuss your views on sexuality? That's fine.
What's it like being gay or bi-sexual in modern Britain? It's still difficult – years and years ago it was really frowned upon and it was in fact illegal, but these days it's more accepted and we are in the twenty-first century after all! People should accept each other as they are and everyone should be treated equally in society. It's better in Britain than in backward-looking countries like Russia where it's not tolerated – so I don't think I will be going to live there anytime soon!
Do you think people are born gay? I'm not sure, maybe.
Do you think there are really equal opportunities for gay people? Not really, but progress has been made – for example gay people can now marry.
Do you think they should be allowed to marry in a church? Yes I do actually.
Why do you think that Jason? Because people should all be treat the same. At the end of the day, you can't help who you are and your sexual orientation.
Are you actually gay or bi-sexual? Bi-sexual, I think.
Have you always thought you were bi-sexual? Sometimes I've been a bit confused about my sexuality but I've come to the conclusion that I am bi-sexual.
When did you start thinking this way? When I was at school and was about fourteen.
Did any of your school friends know about your sexuality? No one said anything at the time but when I met people years after, they said they had been aware but weren't bothered.
Do you think everyone in Britain now accepts gay and bi-sexual people? Most do, but older people still find it difficult to accept them but you have to remember that society's views were different when they were young.
---
PRIESTS WHO SURVIVED THE ATOMIC BOMBS
Sent in by Michael Blackburn
On Friday 6th August 1945 an Atomic Bomb was dropped on Hiroshima
In the midst of the carnage lived a small community of Jesuit Priests. Their presbytery was less than a mile from the detonation point and within the area of total devastation.
Fr. Hubert Schiffer, a German Jesuit, was one of those who survived Aged 30 at the time of the explosion and lived in good health to the age of sixty-three. In later years, he travelled to speak of his experience when all eight of the Jesuits of the Community were still alive. This is his testimony:-
On August 6 1945, after saying Mass, I had just sat down to breakfast when there was a bright flash of light. Since Hiroshima had military facilities, I assumed there must have been some sort of explosion at the harbour, but almost immediately a terrific explosion filled the air with one bursting thunderstruck. An invisible force lifted me from the chair, hurled me through the air, shook me, battered me and whirled me round and round. I raised myself from the ground and looked around, but could see nothing in any direction. Everything had been devastated. I had a few quite minor injuries, but nothing serious.
Indeed later examinations at the hands of American army doctors and scientists showed that neither he nor his companions had suffered ill-effects from radiation damage or the bomb. Along with his fellow Jesuits, Fr. Schiffer believed "that we survived because we were living the message of Fatima. We lived and prayed the rosary daily in that home."
After this first bombing, the Japanese government refused to surrender unconditionally, and so a second atomic bomb was dropped on the city of Nagasaki three days later. Nagasaki had actually been the secondary target, but cloud cover over the primary target, Kokura, saved it from obliteration on the day.
By a strange parallel to what happened at Hiroshima, the Franciscan Friary established by St. Maximilian Kolbe in Nagasaki before the war was likewise unaffected by the bomb which  fell there on the 9th August.
Father Schiffer put his survival down to praying the Rosary and St Maximilian Kolbe was active in promoting the veneration of the Immaculate Virgin Mary. It is certain that Our Lady had them under her care. We cannot adequately express Our Lady's love for us and the power of her Holy Rosary.
---
UNIVERSAL TRUTHS ON WHICH TO MEDITATE
Sent in by Michael Blackburn
​
1.      a) Life is what happens to you while you are planning your life.
2.      b) We resent interruptions to our work until we realise that the interruptions are our real work.
3.      c)  Who is my neighbour? My neighbour is the person who is actually in my life while I am plotting to be in somebody else's life.
4.      d) Love is what you are experiencing while you are futilely searching for it beyond your own circle – and taking the circles around you for granted.
5.      e) Joy is what catches you by surprise, blind-sided, from a source that is quite other than where you are pursuing it.
​
(An extract from: Ronald Rolheiser. Catholic Herald.)
---
SHARING
From Michael Blackburn
Our youngest daughter and son-in-law have two children, Sarah aged 9 and Eleanor aged 7. Sarah was invited to a children's party. At the end of the party everyone was given the traditional 'goody-bag'.
The mother who was in charge of the party found that she had one 'goody- bag' left over so she said "Who wants an extra good-bag". Shouts me of "Me, me, me" were heard, but the mother noticed that Sarah wasn't taking part in the shouts. She was otherwise absorbed and when the mother realised what she was doing her heart went out to her and she gave her the extra 'goody-bag'.
What was Sarah doing? She was picking the things out of her 'goody-bag' and saying "One for me – one for my sister – one for me – one for my sister – one for me – one for my sister……………….."
As we sow so shall we reap.
---
DBH
Written by Tyree Harris
"H-How can you say that?" I responded questionably. "You've only known me for a few days."
"Trust me; I've worked here for years." Lawrence said. "It doesn't take me long to find out what's going on your head."
Why am I here anyway? I think my situation is perfectly fine and right now I just don't care about the outcome. But they just accuse me of being in denial and claim that I need help. I don't think I've ever asked for help in my life and frankly, I'm really not the mood to start today.
My counselor, Mr. Hockman, however didn't like that point of view. I was in that office for hours and I was dreading this day would come. The day I was finally caught, that is. It went exactly as I thought it would go. Nonstop conversations about getting me help and a visit from my aunt. I even expected that they would get someone to check my book bag for weapons. Of course, Fisher didn't find any. Why would I have any weapons in the first place? "Why would I have weapons in there?" I thought to myself. "Did I really stoop myself this low?" I pondered.
This issue couldn't be resolved without me accepting that I desired help. I did so reluctantly and Mr. Hockman found a place I would be staying for a while so that I can "get better". I was taken out of school immediately and driven straight to Dover. We arrived at this place called "Dover Behavioral Health", or just DBH. I was already told blatantly what it was. A fucking mental hospital. I honestly couldn't imagine myself here. I mean, this is where the crazy, sad, and maybe even really angry people go, and I'm supposed to be here?
After the paperwork was completed, time flew by. The next thing I knew was that I met a cool staff member during the night. His name was Lawrence and he worked during the nights as a nurse. We had a long conversation about why I was there and he provided some moral support. I felt we had instantly established a connection and I had hoped the other employees were as cool as him. I was then escorted to my room and I proceeded to go to bed.
The next morning all the patients went into this one room where an employee named Mr. Kevin asked everyone the same questions and wrote them down on a piece of paper he had.
"Did you have thoughts of harming yourself or anybody else in the past 24 hours?" He asked a girl.
"Yes," she replied.
"Which one?"
"Myself"
"Are you seeing or hearing anything you shouldn't?"
She paused for a second, then developed a frown. "Yes, hearing."
"Are they telling you to harm others?"
"Yes"
"Are your meds working?"
"No they aren't"
He then turned to this little kid that looked like he wanted to punch something, maybe even someone. "I haven't had thoughts of harming myself or anybody else and I'm not seeing or hearing anything I shouldn't, knowing what Mr. Kevin was going to ask.
"Are your meds working"
"They've been making me really paranoid lately." he replied, "Ever since I took them I had this feeling that someone was trying to kill me."
Mr. Kevin then turned to a patient that just arrived here today. He explained that his father left him when he was little, so he was only really raised by his mother since he hated his stepdad. Throughout his life he felt that he couldn't connect with a lot of guys since he wasn't into any "manly" stuff. I wanted to say that I felt the same exact way but I just kept it to myself.
Mr. Kevin then finally turned to me and ask why I came here. "What do I do now?" I pondered. Do I say everything so at least I don't seem like I'm socially awkward or do I say a little bit about myself and remain somewhat mysterious?
"Wow," I thought, "This is school all over again."
I decided to just come out and say it, "I've had suicidal ideations and tendencies," I blurted.
"Did you have any suicidal thoughts in the past 24 hours?"
I paused, "Do I really want to answer this truthfully?" I thought. "Yes and I'm not seeing or hearing anything I shouldn't."
The rest of the day was just me waiting for it to end. After that morning, I was only thinking about 6 o'clock which was visitation. I've only been here for a day yet it felt like week. A visit from someone I know will help calm my nerves. My aunt visited me and I thought I was going pretty good. Then later Lawrence showed up and started talking to me randomly.
"You don't belong here," He said.
"H-How can you say that?" I responded questionably. "You've only known me for a day."
"Trust me, I've worked here for years." Lawrence said. "It doesn't take me long to find out what's going on your head."
I turned to Lawrence and said "You're wrong. I'm just like the rest of them."
---
LET'S TALK TO STEVE HOWARTH ABOUT HIS AUSTRALIA TRIP
I understand that you have just been to Australia? Yes, that's right. I actually went over to see a friend.
Where did you go to? New South Wales on the east coast of Australia – between Sydney and Newcastle – a little place called Budgiwoi. It's a holiday destination for people from Sydney.
What were your overall impressions of Australia? It's a very beautiful country and the beaches and surf are amazing. However, I find the east coast beaches in England more picturesque than the Australian ones – but of course you can surf in Australia!
Did you find the cost of living high in Australia? The food was more expensive but your local beers were a lot cheaper. Petrol's a lot cheaper as well.
Did you hire a car? No, my friend had a car.
Is your friend Australian? She was born in New Zealand but lives in Australia. But I had a lot of friends with whom I could spend time.
What kind of things did you eat there? For breakfast I usually had bacon and eggs at home, but often went to a café and had a Full English. The places I went to were very big on burgers and beetroot was in everything – so you would even find beetroot in a cheese burger!
Are they big meat-eaters there? It's just like England. There are vegetarians. But I am a meat-eater.
Were the men as macho as we perceive them to be? Not macho, but they do have a chauvinistic element about them. A man is a man and a woman is a woman.
So do women have to know their place so to speak? Yes and Australian women accept this.
What do you think about this? I'm more a twenty-first century person and believe that men and women are equal.
Did you have a go at surfing while you were there? Yes, I had a three-hour attempt.
Were you any good at it? No, but I perfected 'the turtle manoeuvre' which involves holding onto your surf board and as the wave hits you, you flip over with it whilst holding on!
Did you experience any of the nightlife? Yes in Sydney and Newcastle, but in Budgiwoi there was only one pub which was split into two big rooms: the first was for eating and drinking and where you could listen to live bands, the second was full of T.V. screens for gambling and betting on horse racing etc. Apparently they are massive gamblers in Australia.
Did you gamble while you were there? No, I can't gamble – if I was the only one in a raffle, I would lose!
Where did you visit during your holiday? I did Sydney, Newcastle and other places in New South Wales like Jarvis Bay – where the surf was amazing.
​
Would you visit Australia again? Yes, but I would go with a definitive plan. I'd take more money with me and spend more time there; I'd visit Sydney again and fly over to Perth and visit Melbourne – the country is so vast.
---
Editor's last word:
 Well that's it for another for another month. I hope you got something out of reading this edition and any suggestions for improvement would be most welcome. I hope you can find something to send me at: 
deancharltonmag.com
  and that you will consider entering my latest competition. Dean.