FROM THE HORSE'S MOUTH
– MARCH 2017 EDITION    No 27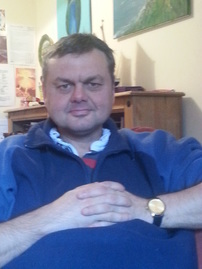 Hello.
I hope you have had a good start to the year and things are shaping up the way you want them to. I am pleased that I have just celebrated abstaining from alcohol for nineteen years – my life is a bit flat without it, but on the whole it is much better.
​
Anyone can contribute to this publication in a non-offensive, non-racist way and you can send stuff to us at: 
deancharltonmag@gmail.com
​
If you feel you would like to receive this magazine every month free of charge and hassle, please subscribe at: 
www.deancharltonmag.com
    Best Wishes, Dean.
---
---
MY NOT VERY SERIOUS STARS
Scorpio 24 Oct – 22 Nov
A local politician may actually have a good idea that benefits your community but this doesn't mean you can trust her on every level. It is a good time to start thinking what you can give to others, rather than just constantly taking – consequently your popularity will begin to soar.
Sagittarius 23 Nov – 21 Dec
Be polite to the teacher you meet this month who has never left school, for they may know little of real value, but be a decent person. An old woman may offer to swap her false teeth for your bicycle. Eating more carrots may make you feel happier.
Capricorn 22 Dec – 20 Jan
It will become clear to you that one of your child's friends is a bad influence so do something about this. Go back to your roots and start eating lovely strawberry jam on fresh bread like you did in your childhood.  It could be a good time to apply for an allotment.
Aquarius 21 Jan – 19 Feb
The planets are all in your favour this month so there will be plenty for you to reap. An admirer will put pressure on you this month but be sure to tell them you will only ever be friends. An aunty will tell you a family secret that will shock you. An old man may get on your nerves but make allowances for him as he is like that with everyone.
Pisces 20 Feb – 20 Mar
It is a good time to consider emigrating if you fancy a new challenge – but be sure to know what you would be giving up. Start to eat less junk food. A gift from a child will be something that you will treasure for the rest of your life.
Aries 21 Mar – 20 Apr
If you are newly divorced be careful not to rush into a new relationship as this will only end in disaster. Remember a bit of pain keeps the doctor away. A turnip may prove to be just the tonic you need.
Taurus 21 Apr – 21 May
Alcohol will cause you severe problems this month so either moderate your intake or be ready to apologise to almost everyone you meet following a night out. A red squirrel may start to visit your garden so treat it as squirrel royalty. Pressing flowers may prove to be an enjoyable pastime.
Gemini 22 May – 21 Jun
A massage may be just what you need at the moment. Also it is a good time to put your money where your mouth is and pursue your dream before it's too late. A complete stranger may help you when you most need it.
Cancer 22 Jun – 23 Jul
Don't be fooled by a woman bearing gifts as she is not a good person and has an ulterior motive. Consider buying flowers for a loved one for no reason except that you love them. It is a good time to try for a baby or start eating more radish.
Leo 24 Jul – 23 Aug
It is a good time to stop being impressed by other peoples' status symbols and realise people are more important than money and things. Your piles need urgent treatment so go to the doctor's and seek medical help. Your fridge may break down.
Virgo 24 Aug – 23 Sep
A woman dressed as lamb will try and seduce you this month, but just be blunt and tell her she should stick to her own age group and that you're not interested. A scratch card may change your life. It is a good time to do the decorating that you have been putting off for a long time.
Libra 24 Sep – 23 Oct
​
Someone may suggest that you accompany them to the gym but be realistic – you are never going to amount to much physically so just treat it as a bit of fun. A dead uncle contacts you from beyond the grave to give you some invaluable advice. You could do to lose some weight so this month is a good time to try to do so.
---
THE WINNER OF THE POETRY COMPETITION (£50) (Sponsored by Brenda Condoll)
Fallen Nature
By Cathy Bryant
No one told the trees of the recession
so they're gowned in russet and amber,
the older ones full-bottomed and stately
in frocks like fairytale fortresses.
In the casual, careless way of true aristocrats,
they fling gold to the ground.
Next, the thin time. They lose even their rags.
Dark and spindly, the trees choose the wind
as the instrument of their lament.
You could not bear to be out in it as they howl,
their feet nailed to the ground and trapped,
while they throw their heads and arms around
in a wild writhing, a dance of panic
and failure.
The soothing sound: hush, hush. The trees exhale,
resigning themselves to the long wait.
They fall silent and still, first through frost
and then tears, until the unbelievable better things
come at last: warmth, the whispered rumour of sap,
the tickle of squirrel and a green leaf's laugh
SOME OTHER POEMS THAT THE JUDGE LIKED:
Dementia, Mum and Me
By Suzanne Walden
Dementia
I take residence in your brain
And cause havoc all day through
Things won't be the same
Once I've finished with you
I will take away your memories
And your ability to talk
You will forget how to eat
And maybe how to walk
I will erase your recent mind
And take you to your past
You won't be able to know
The things that you did last
The people you cry out for
They are all dead and gone
You are really 72
But you think you're 21
I didn't choose you for any reason
Or mean to cause you pain
But I am this thing called Dementia
And I will destroy your brain
Mum
I don't even know your name
Or recognize your face
You're not even a distant memory
From another time or place
I find it hard to talk
Or to make you understand
It's not me you see, it's my mind
​That now has the upper hand
I call out for my mother
But you tell me she is gone
How can this even be
When my mind tells me I'm 21
You look at me with sadness
And remind me of my age
This thing called Dementia
Is now taking on a new stage
You help feed me my dinner
And sometimes dress me too
But somewhere deep in my heart
I know I once loved you
So please be patient with me
And don't treat me unkind
It's not me you see, it's Dementia
​That messing with my mind
Me
I look at you with frustration
Whilst you try and rack your brain
You cannot place my face
Or even say my name
Your words no longer make sense
And you are often misunderstood
I wish i could give back your memories
You know I would if I could
You often call out for people
Who are no longer walking this land
This thing called Dementia
Is getting out of hand
I look at you with sadness
And wonder where you have gone
I remind you I'm your daughter
But you think your still 21
I sometimes get you dressed
And even give you your tea
But somewhere deep down inside
I know you once loved me
I have to be patient with you
And try and treat you well
Because this thing called Dementia
Is becoming a living hell.
He's Not Ken
By Meygan Cox
He liked to dress in his mother's pearls,
the sound of high heels clicking across
what he called a ballroom floor.
With lipstick caked onto his lips,
he wondered why little boys couldn't be Cinderella.
His mother laughed as she removed
her clip earrings from his ear,
wearing a gentle smile as she told him
that there are certain things that boys must not wear.
She could not answer him when he asked why.
At the age of five, his nose was broken
by a boy named Thomas.
Thomas told him that boys weren't supposed to play
with Barbie or the kitchenette–
boys were supposed to play football and dig up worms
to use as bait for their hooks.
But he did not like those things.
He can still remember the way his father's eyes
glared at him, the wrinkles in his forehead
forming as he cried for his son to catch the ball
instead of picking dandelions in the outfield.
He did not like being punctured with bruises that would not be kissed.
He is now the man that goes grocery shopping
for his disabled mother on Thursday nights,
the man that paints his father's shed because he is unable to,
the man that passes and waves,
letting you know that all is forgiven.
He is well-known for the man he has become
but still remembers the boy who once played with Barbie.
---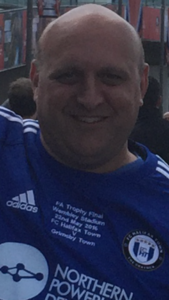 JASON OLDROYD TALKS ABOUT HIS LIFE
Jason, can you tell me a bit about yourself? I've been happily married now for 9 years. I have two fantastic sons who are aged 9 and 17.
Is it true that you were a promising footballer when you were younger? Yes I was a decent player and had trials for a few professional clubs. I played on the left wing and had a lot of pace. I scored a lot of goals and created many chances for the teams I played for. I represented Calderdale and West Yorkshire at junior level.
What kind of work do you now do for a living? I am now an Independent Travel Trainer working with children and adults with learning difficulties who find it hard to travel on public transport.
Where do you work, what does your work involve and how long have you been doing this kind of work? I mainly work at a secondary special needs school, but I can be called to work anywhere if a referral comes through. I have worked within SEN for 25years now and have specialised in travel training for the last 10years.
The work involves teaching the skills of using public transport, looking after belongings, safer seating areas on a bus, mobile phone skills, using landmarks to learn routes and how to way-find, keeping safe whilst travelling, road safety skills, getting help and who to get help from or where to get help from; using passes or paying fares, looking at safer routes, reading bus timetables or the electronic screens, planning journeys, getting organised before travelling, letting family know where you're going and when you will be back and stranger danger.
These are all things the general public take for granted but are essential skills for the people I work with.
What besides money, do you get from doing this kind of work? Seeing the change in the people I work with from the beginning of the training to the end. They feel more confident and have much more self-esteem. The people lead more active lifestyles and can access more clubs, facilities and shops. Some now have been able to access employment and get paid work because they can get there independently. Some of the people I have trained have grown so much in confidence that they have travelled on holiday by themselves and some have now learned to drive.
Is there any part of your job that irritates you? Just from time to time the impatience of the general public towards the young person or adult. Unfortunately it's something we all have to deal with at some point.
Oh and obviously buses being really late or not turning up!
Do you think that funding is adequate for the type of people you work with? Funding is always an issue, again through the travelling side I would like to see the disabled persons permit restrictions changed so that they can be used any time and not just after 9.30am weekdays.
How do you think things could be made better for the people you work with? From a travelling side I would like to see more training given to bus drivers about hidden disabilities. Although this has improved, more can be done.
Have you ever been recognised for the work you do? Yes, I won an Inspiration worker award run by the Suzy Lamplugh Trust for setting up safe place zones for the people I train to get help from if they need some assistance, lose a travel pass or don't feel safe. I went to London to receive the award which was nice.
What are your personal hopes for the future? I would like to continue doing this job for some considerable time. I like being active and take a lot of pride in the work I do. There are still lots of people out there who need someone like me to help them to learn to travel.​
Do you get asked to share your expertise? Yes, I have given speeches at conferences wanting schools, colleges or other providers to run similar schemes to mine. I have done these in Liverpool, Lancaster and Durham. I was also part of a steering group asked by the Scottish Government to help set up travel training on Orkney. I spent five days on Orkney helping their College, Council and voluntary groups set up and run a scheme of their own.
---
---
TWO INTERESTING RECIPES FROM HUI MING BAYLIS
Millet and Wolfberries Porridge
Ingredients:        1 cup or 100g sticky millet (soaked for 10 mins, drained)
1/3 carrot peeled n diced
5 pandan leaves (knotted)
2 tbsp green peas (frozen)
1 tbsp pine nuts
1 tbsp wolfberries (goji berries)
800g water
Seasoning:         1 tspn miso paste
Some sesame oil
Method: Combine all into a pot. Use high heat to bring to a boil. Turn to low heat and cook for 30 mins. Turn off heat, add in seasoning? Ladle porridge into 2 to 3 bowls and serve.
---
Spice Flavoured Pumpkin 
Ingredients:        250g pumpkin (skin off, seeded n cut into pieces)
3 star anise
30 pieces curry leaves
Little water
2 tbsp pure coconut oil
Seasoning:         A : Dash of black pepper
1 tbsp curry powder
B : 1 tspn miso
Pinch of sea salt
Method: Heat wok; add coconut oil, star anise n curry leaves.  Fry well, add in seasoning (A), and fry till aromatic. 2) Add in pumpkin pieces n water.  Cover, use medium heat to cook till pumpkin is softened.  Add in seasoning (B), fry and dish up.
---
KIERAN HOLLIDAY TELLS US ABOUT ANDYSMANCLUB
Kieran, can you tell me a bit about this club you're involved with? ANDYMANSCLUB  is a great place for men, from all backgrounds, to get together and discuss problems like mental illnesses (I suffer from bi-polar) and alcoholism etc. We all get together and it becomes almost like a brotherhood.
Where do you meet? My main meeting place is the Shay Stadium in Halifax although we have meeting places in Hebden Bridge Town Hall, Hull (Pulse Rate Group Wincolmlee), Leigh Sports Village, S. Wales (Bridgend The Brewery Field).  Please note that all meetings are at 7 pm on a Monday evening, everything is confidential in the room, non- judgemental and no counsellors are present.
Who started the group? A professional rugby league player called Luke Ambler who has played for Halifax and represented Ireland.
What made Luke start the group? His brother-in-law Andrew died through suicide out-of-the-blue, having seemingly never had a problem in his life; he left his young daughter behind, devastated family and friends. Luke realised that men don't often express their feelings and talk about their problems – they have a shield up and feel they have always got to be the 'man'. So Luke created this safe place for men to go in order to try and stop things like this happening again.
Where and when did the group start? It started in June 2016 and the first meeting was at a place called Three Ways.
Why did you get involved with ANDYSMANCLUB? Well although I have been suicidal in my life when I first heard of the club I thought was a suicide prevention organisation and didn't want to attend. Happily for me, someone eventually took me to the group in October and I soon realised that no-one was there for one specific reason. My main reason for going there is that just over eight years ago my pregnant partner took her and my unborn daughter's life – from then on my mental illnesses just got progressively worse. In 2013, I was diagnosed with many conditions including Manic Bi-Polar and an anxiety disorder and consequently I now take nineteen tablets a day.
How did you feel about taking this amount of medication? I'd obviously rather not be taking anything but if they do the job of keeping me okay then that's alright. One good thing is that they've enabled me to get some sleep as I really used to suffer from insomnia which is to do with the mania that I experience.
Have you ever thought you were Jesus or some other important figure? No, not Jesus – Superman yes!
How are you doing on a day-to-day basis with your conditions? I struggle. I lost my driving licence and I'm not physically allowed to work because of my tablets.
How old are you? 27.
Who funds ANDYSMANCLUB? Luke Ambler initially funded the project although happily due to a lot of good will, donations and people buying the t shirts and other merchandise, it is now  self-funding.
What happens when someone attends a meeting? We usually sit in a circle and have the opportunity to speak though you can just listen if that's what you want to do. There is usually a theme for the meeting. We meet at the Shay Stadium at 7 pm on a Monday evening. Refreshments are provided.
Does it involve religion at all? Some people who are religious come along but it's not a religious organisation and everyone is welcome. It's a good environment to be in and it's a great place to make new and lasting friendships – when I moved to Yorkshire two years ago, I had no real friends and now I have many.
If people are interested in joining the group, how can they contact it? You can leave a message on the board on our Facebook page ANDYSMANCLUB  and someone will definitely get back to you.
​
Website: www.andysmanclub.co.uk
---
TWO GOOD RECIPES FROM KITTY LYNNX
Easy Ice Cream
​
Ingredients:               1 pot double cream
1 pot crème fraiche or low fat yoghurt
1 jar of lemon curd
Method:                     Line a 2lb loaf tin with cling film. Whisk double cream till thick.
Add crème fraiche and add lemon curd. Whisk all ingredients well.
Turn into loaf tin and freeze for at least 12 hours or overnight. Leave at
room temperature for 10 minutes to serve.
---
Fool Proof Lemon Drizzle Cake      
Ingredients:               6 oz softened butter
8 oz caster sugar
8 oz self-raising flour
3 large eggs
6 tablespoons milk
Grated rinds of 2 lemons
(For the icing)            Juice of 2 lemons
6oz granulated sugar
Method:                     Grease and line a tray bake tin or small roasting tin. Measure all
ingredients into a large bowl and whisk for 2 minutes till all
combines. Turn mixture into prepared tin. Bake for 30 minutes.
Prick with skewer when baked and add the drizzle icing over the
cake. Allow to cool and cut into pieces – usually 12 squares.
Gas mark 4 for the oven.
---
B
RENDA CONDOLL SPEAKS A BIT ABOUT HER HOUSING ASSOCIATION
​
Brenda, is it right that you live with a housing association in Leeds? 
Yes, and it's called St. Annes Community Services.
Where is St. Annes based?
 Its' head office is near the university in Leeds but it also has properties outside of Leeds.
How long have you been with them?
 Since 1987.
Have you been happy with St. Annes?
 Yes. They really look after us, take us out on trips and organise things like barbecues. I have visited lots of places with them.
Have you always lived in the same St. Anne's property?
 First I lived in a hostel and then moved on to a group home in Harehills before moving to my current ground floor flat in Cross Green, Leeds.
Do you think you will stay with St. Annes for the rest of your life?
 I think so – but you never know what's around the corner!
What do you most like about St. Annes?
 They're caring and helpful. They provide me with a support worker and there is a maintenance team I can ring if I have any problems with my flat. One thing I have noticed though is that they can't do what they used to do before the government cuts.
I would be lost without St. Annes and I am very grateful to them for giving me a nice, safe home.
---
DESERT ISLAND DISCS BY RUTH MINICH
Dean asked me to choose my desert island discs – this has made me think about all the brilliant music running through my life, there are so many tracks I would love to include – classical, jazz, rock, Motown, blues, folk, hymns, world music. I've chosen the following because if I was on a desert island all alone I would want to feel my loved ones close to me and these songs would remind me of them.  Unfortunately I can only choose 8 tracks but I would sing many more songs to myself and frighten the wildlife.
Catch a Falling Star – Perry Como – 1957.   This came out when I was 3 years old, my Nanna would stand me on a little leather pouffe and encourage me to sing it as loud as I could to the boy next door through the wall!  She always had me singing and dancing, her encouragement was my first step on the road to dance, then later amateur dramatics and public speaking in various forms.
Rhapsody in Blue by George Gershwin – Leonard Bernstein & the New York Philharmonic Orchestra.   As a young child we had a very large radiogram which played crackly old 78 rpm records, then when I was 12 we bought a 2nd hand Phillips record player from a neighbour which meant we could play the latest 45's and LP's. Saturday was shopping day and we would go en famille every Saturday morning to Heckmondwike – Woolworths (for the pick & mix), Liptons, Dewhirst Butchers and the market. Mum and Dad started a collection of LP's- Frank Sinatra for Mum, Duke Ellington and Louis Armstrong for Dad and a collection of classical music which I epecially liked. The first time I heard Rhapsody in Blue it blew my 12 year old mind.
Many, many songs remind me of each of my children in different ways, but the following stand out –
Bohemian Rhapsody – Queen – this charted when my firstborn Simon arrived in December 1975.  I remember looking out over a vast snowscape whilst pacing the floor with him & singing it. This probably accounts for a lot, including the fact that he is an amazingly talented guitarist.
 Don't cry out loud – Elkie Brooks – My daughter Sara is such a strong person in every way, which is a good job because she has a very difficult life bringing up 3 children on her own with only 18 months between the oldest and the youngest.  One child has severe physical challenges and one is on the autistic spectrum.  Sara & I listened to music together a lot when we were both younger and this was one of our favourites as we both identified with it.
Joni Mitchell – Little Green (from the album Blue) – This song is about a single parent giving up a child for adoption.  When my cousin & foster son Robert couldn't look after his daughter & had to give her up it broke his heart & my heart broke for him, I couldn't get this song out of my head at the time.  Luckily Sara adopted her even though she was a single parent, pregnant with a 1 year old. She lives next door so we benefit all round.
 Iron lion Zion – Bob Marley –  7 years ago last August my beautiful and very much loved cousin and foster son Simon was murdered – stabbed 27 times.  It left me completely numb, they say you get over these things but I and my family never have. Simon was murdered on his wife Lisa's birthday and left behind Lisa and their 2 sons, then 10 & 3. Simon loved reggae, very much a Rasta man. After he died this song just kept popping up everywhere I went so I hope and pray he's iron like a lion in Zion.
Love minus zero/ no limit – Eliza Gilkyson from the album "Nod to Bob" – Bob Dylan's classic, only sung by a woman about a man for my John.
Skylark – Ella Fitzgerald – difficult choice this last one.  I love Billie Holiday, Joni Mitchell & Nina Simone so much, but for me no-one on God's green earth can or ever has sung like Ella Fitzgerald, she lifts up my heart.
If I had to choose one of these discs it would be Rhapsody in Blue because I can imagine & sing the rest in my head (or out loud) but I can't sing a whole orchestra.
I would definitely read the bible every day as I do that now anyway – man everything is in that book!! My other book would be A Thousand Splendid Suns by Khaled Hosseini, it made me weep buckets when I finished reading it, the women in the book are so strong and I'm so grateful that I have freedom as a woman in this country.
My luxury would be pen and paper as I (hopefully) would finally have time to write and could keep a journal.
---
ELLIE AND SAM
It was a very windy and cold wintery night on the moors of Devon. Such a night instilled crazy thoughts in Ellie's head about horsemen of the apocalypse riding rough-shod across the moors with blades of steel dripping crimson blood from severed heads of their recent victims; they were always ready to dispatch wanderers on the moors. Ellie could never get used to such nights here; she had inherited her parents' pub that had been in the family now for three generations. It was a very special place and built around the 16th Century to give shelter to the various travellers that were crossing Dartmoor. Since then it had quite a few extensions added to it and now resembled quite an oddly shaped building with a lot of character.
Ellie really didn't like being here on her own, the last of the locals had left and Sam wasn't back from travelling to the five-a-side football tournament in Plymouth. Ellie and Sam had been married for five years now and life was still good, the spark that had first ignited their time together was still burning brightly five years down the time-line and Ellie loved Sam as much as life itself. She was pretty sure Sam felt the same way about her.
The wind continued to gust heavily making some eerie sounds around the chimneys. Ellie put the Television on in an attempt to change the background noise but the wind was so strong it was moving the aerial so she could not receive a clear picture, she reverted to the Radio. This was also not working properly, so much for DAB it really only seemed to work here when the sun was shining and the winds were calm. Ellie gave up and decided to head to bed, hoping very much that Sam would come back soon as she was ovulating and they were trying really hard to have a baby.
​Ellie was approaching 30​​; she had seriously wanted a child for the past two years and so far despite trying each month at the correct time with Sam, Ellie had yet to conceive. Her ovulation periods were laye​d​ out in Google calendar 6 months in advance; nevertheless she had completely forgotten missing her period last month. Sam's recent foray into the world of amateur five a side football had been kicked off by the knowledge that some exercise was better than no exercise as far as the sperm were concerned. Ellie had encouraged Sam's desire to play football although she had as much interest in the sport as she did in having her head removed from her neck by one of the horsemen that often appeared in her mind.
Sam was driving home from the match, the rain was horizontal and he was deliberating his play. He had played alright, actually better than alright. His team was in a quarter final play off and won 9-7 with Sam scoring 4 of the 9 goals.
He needed to focus more on his driving and less on the post-match analysis he thought. It was pitch black and at times the storm was reducing his visibility to below zero. Not really what he needed in his state of tiredness after the match. Meanwhile, Ellie had retired to bed and despite the howling winds she was asleep in five minutes flat.
A loud bang awoke Ellie to recollections of dreams and those horsemen again, only this time they were carrying Sam's head! She looked at the clock though tired eyes, the alarm was set for 7am and the clock said 0615. Bang, bang, bang!!
Whoever it was, was certainly determined.
She noticed a flat area next to her undisturbed by any signs of Sam. He hadn't come home she thought. A sense of panic came over her. Bang, bang, bang.
Ellie jumped up and ran downstairs to the main door. She opened it. There were two policemen stood there both with severe faces and furrowed brows.
"May we come in?" they said in unison.
Written by Robert A Williams
BLOGSITE
http://j.mp/RAW-Blog
WEBSITE
http://j.mp/RAWilliams
PROFILE
http://robertawilliams.net/
---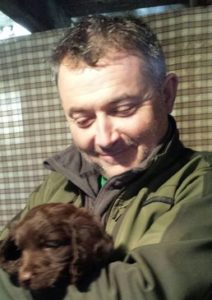 GRAHAM MYNOTT TALKS ABOUT HIS LIFE AND WORK AT HEBDEN BRIDGE TOWN HALLGraham, can you say a little bit about yourself? I'm not originally from Hebden Bridge but I have lived here since 1993. I was born in Essex.
When I first moved here I was working for Calderdale Council doing Homelessness – I have spent most of my working career in Housing, of various sorts, but mostly Homelessness and Advice work. I've had this job since January 2016.
I live in Hebden with my partner and my son who attends Riverside School. We've also got two step-kids who are both in their twenties.
What is your work title? It's: Executive Director of Hebden Bridge Community Association.
How is the charity funded? It's funded by the activity that goes on in it. The building was transferred to the charity seven years ago and that was the then Town Hall. The Community Association then went on to raise the money to fund a whole new extension.
The way that the building is funded is from the income that is generated from the business tenants in the building, the room bookings that take place and the money generated from the café. We also have a small amount of grant income and deliver the Staying Well programme which is separately funded.
What's a typical day like for you at work? It's got absolutely everything in! – It's really varied which is why I like it. There isn't a typical day really.
Is your job administrative in nature really? Yes it's mainly administrative. It's a business and I am responsible for the personnel and the finances and working with the Board of Trustees. We are also constantly trying to raise funds, which is also part of my job.
From Where?  From charitable trusts and from grant-giving organisations. In a simplistic way the charity world splits into two sorts of charities: those that do service delivery and manage contracts and get paid for it and those that generate their own income. We are much more of an income-generating organisation.
Do you receive any money from Calderdale Council? Yes, a little for the Staying Well project; the funding is less than 10% of our turnover. The Council also rent space in the building from us.
How do you see the role of Hebden Town Hall in the community? It's for everybody; we aspire to be at the centre of civic life and this was the vision of the trustees when they took over the town hall i.e. the idea that community life would take place in and round this building.
Of course, the first few years had to be concerned with making sure the building stands up and is financially sustainable. In the last couple of years, we have achieved stability and are now in a position to ask what more the organisation and the Town Hall can offer the wider community?
​
Were you affected by the 2015 Boxing Day Floods? Yes, in terms of the physical building, we had some flooding in the basement – we had just over a metre of water in the basement but fortunately it didn't come over the courtyard. So consequently, we've had to spend some time and a bit of money to ensure that the building is resilient to flooding again.
The other thing we did, of course, was to act as the emergency response centre after the floods which was an amazing thing.
What kind of things actually go on within this building? We've got 34 business units in the building (with a very wide-range of businesses from Pension Advisor and Recruitment consultants to Graphic and Web Designers etc); we have 7 rooms that we rent out in various ways to all sorts of groups. For example, today we've had Rhythm Time (babies singing group), an expressive art group for people with physical and learning difficulties; we've also had Pilates here today, a women's poetry group and a training course on Modern Slavery. This evening we have the Town Council meeting, so it's everything and everything!
How do you see the future of the Town Hall? It's going well. The way that I see it is the building's role after the Boxing Day Floods pushed on the relationship between the building and the community – it has strengthened the bond, and as a result, people are fond of the building and appreciative of what it achieved post-floods.
On a personal level, what are your hopes for the future? Are you hoping to stay here for quite a while? Yes. I live here.
How did you come to be in Hebden Bridge? When I moved from Essex, I initially moved into a flat in Halifax but within a year, I was looking to buy and came across Hebden Bridge. A great decision by my younger-self.
How can people contact Hebden Bridge Town Hall?
Email:     graham@hebdenbridgetownhall.org.uk
Tel:         01422 417300
Website: hebdenbridgetownhall.org.uk
---
LETTERS PAGE
Dear Editor
Can anyone explain to me why some men in the North of England walk round in shorts in the middle of a cold winter? Are they trying to show us women how tough they are or are they just following a daft fashion?
Jane Dawson, Leeds
Dear Editor
I am one of those cyclists much maligned in the letters page of your magazine. I am fed up of hearing complaints about cyclists and think the suggestion that we should be taxed to use the roads ridiculous and insulting – many of us are also car users and have contributed lots of money to the upkeep of British roads. I do however agree that there should be more cycle lanes to make road use safer for everyone.
Annoyed cyclist, Burnley
Dear Editor
I was one of the people who voted for Brexit but now that more information concerning its implications has come to light, I must admit that I regret my decision. I think the idea of having more control over our affairs is a good one, but at the same time I think that the people who control our country do not have the interests of the common man at heart. Like many people I think there should be a second referendum now that we are all more informed about the facts.
Simon Groves, London
Dear Editor
How many of your readers think that the Honours System has become more and more ridiculous? It is absurd that people can become a Dame for athletics and that someone can become a Sir for cycling around a track! This system is an insult to the intelligence of any thinking person!
Pete Storey, Hartlepool
Dear Editor
I am writing in to say how much I appreciate the efforts, of all mail people, in all weathers. I do think it is a tragedy that a perfectly viable mail service was privatised by a minority of greedy and self-serving politicians but this does not stop me appreciating the dedicated service of postmen and postwomen. People are more important than money!
David Rhodes, Leeds
Dear Editor
Can I just congratulate you on the successful evolution of your magazine when there is so much competition in this sector. You are doing a great job but can you include music and sport in future editions. Thank you.
Julie Davis, London
Dear Editor
Whilst I appreciate that many older people have made a valuable contribution to our society and deserve to be treated with respect, I do not think this is the case of all of them. I know that pretty soon I will be an old person, but I do hope that I am not one of those who expect to be treated like royalty and it is not assumed that I am a nice because I am an old woman – in my opinion, some old women are horrible and much ruder than any youngster you'll meet.
Fiona Rogers, Manchester
---
BIG DATA
Written by Robert Williams
​
Reading a piece on Big Data this morning and how Cambridge Analytica have played a massive part in the rise of Trump and the Brexit result, made me feel bad about my role online and what I am doing. What data I am giving away day-by-day and even made me think seriously about leaving Facebook again. If you want to know more then read this excellent article
https://antidotezine.com/2017/01/22/trump-knows-you/
So I wonder if you know what you are doing online or how you are being manipulated by organisations, the media and governments, hopefully you have some awareness of that and if you don't then you would do well to get some quickly.
That is the message of this post. Perhaps there should be some online training just as people are taught how to use a car perhaps also people should be taught how to share or not share information, and how the road-signs, in the case of the internet, advertising of one form or another, work.
This is my message to you: gain some knowledge about what you do online and what marks you are leaving behind you. Are you being unknowingly manipulated? What information are you unwittingly sharing through your smartphone? Do you have location services always on? What apps are you using that are running background processes? I am not spreading paranoia here, it is well documented how both Android and IOS systems gather data.
Do you know what you are doing?
Do you know what you are sharing?
Do YOU care??
Here you can read more about me, Robert A Williams.
BLOGSITE
http://j.mp/RAW-Blog
WEBSITE
http://j.mp/RAWilliams
PROFILE
http://robertawilliams.net/
---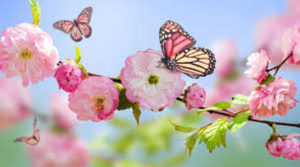 THOUGHTS ON SPRING
Written by Brenda Condoll
March is a time when we look forward to the end of winter and the start of spring
When the birds start to prepare their nests and lay their eggs
Then the young hatch and feeding time – what a sight to see!
When the clock changes for summer time
When we get the garden ready for planting vegetables, fruit and flowers
We also get ready to see the spring lambs and other animals
It's usually the end of any snow that's around
It's a time when we see tulips and daffodils growing and flowering
How I love the spring!
---
​ANN-MARIE TALKS ABOUT HYPNOTHERAPY AND BWRT(Transcribed by Emma Clarke)
Ann-Marie, can you say a bit about yourself? I work at the Wellness Centre in Sowerby Bridge where I carry out hypnotherapy services. Recently I have also qualified in BWRT, which is an abbreviation for Brain Working Recursive Therapy. I got into hypnotherapy because I suffered from anxiety and depression; ten years ago after having my daughter I went to a hypnotherapist called Karen Riley who has since become a friend and mentor – she is based in Lindley, Huddersfield.
When I went to see Karen, she amazed me with her hypnotherapy. I was not in a good place at the time, she reassured me that the techniques she used and the help she could give me would be beneficial, and the results blew me away. I began to feel better and realised that I would like to learn hypnotherapy and to be able to help other people in the same way that she helped me.
Can you just speak a little bit more about yourself? – Where you were born etc.? I grew up in Ovenden, Halifax and I've lived in Sowerby Bridge for over ten years. I'm 42, married and have a daughter who is 13; I also have two step-children who are 23 and 21.
When you got into hypnotherapy what training did you do? I first went to Leeds and trained with a company called Chrysalis which teaches hypnotherapy and counselling.
What did your training involve? Chrysalis gave me the fundamentals but it was more of a reading and text book type course with not much practical work. Once I qualified, I wanted to help people but I lacked confidence because I hadn't received much exposure to the practical side during my training so I got in touch with Karen Riley who gave me some guidance, and like anything else, I really learnt from being hands-on.
What work have you done in the past? I left school at 15 and was a dental nurse for 13 years. I left school with very little qualifications and I think it's true to say that I lacked guidance when I was at school from my parents. At that point in time the YTS schemes were available and I got myself onto the scheme, from there on I trained as much as possible and that's how I became a Dental Nurse.
Going back to hypnotherapy, what happens when someone comes to you for treatment? Firstly, I ask them what the issue is as there are a large range of possible issues e.g. anxiety, depression, smoking, eating disorders etc. Developing a rapport with a client is important as it's essential that they trust you with their personal issue.
This may sound naïve, but do you hypnotise them and put them in some sort of state? Hypnosis is an altered state of awareness; we have our usual consciousness and also are subconscious mind. Our subconscious mind has been trained to allow us to do things on automatic pilot like when you drive somewhere but can't remember the journey.
How do you put them into such a state?  In simplified terms, it is through relaxation techniques. When a client comes to see me, I develop a rapport with them and then I give them a pre-talk where I explain what I'm hoping to do. Everyone can be hypnotised if they can follow instructions. Usually, I ask the client to take deep breaths and relax which prepares them for one of the many techniques I can use.
Is it like meditation? That's a very good question, in my opinion. It is because it's an altered state of relaxation. The idea is to home in on your subconscious mind with the hypnotherapy taking away the outside world and getting you into a state where you can receive positive instructions.
What would you say to a smoker who wanted to quit the habit? Well it's over one hour long to two and a half hours session. I would first get them into a perceptive state of mind and constantly reinforce the idea that they are a non-smoker – through suggestion.
Do some conditions take more treatment than others? Yes, for example anxiety and depression can take 6-8 weeks but it all depends on the individual and some people need more sessions, but it's usually a mutual arrangement.
What's this other treatment you've just qualified to use? It's called Brain Working Recursive Therapy and it's completely different from hypnotherapy as it's a conscious therapy. It involves me talking very fast and intensely and information coming from outside of our brain which matches patterns in your subconscious. BWRT can be used alongside hypnotherapy for many conditions.
So does your work mainly involve reinforcing ideas? Yes, absolutely. I like to use visual aids when I'm learning as I am a visual person who likes to use resources and pictures. In our brain there are billions of neuro pathways which flash when we learn something new and these can be made stronger by repetition.
How long have you been in Sowerby Bridge at The Wellness Centre? Over a year now.
What are you hoping will happen to you in the next five years? I'd like to continue doing what I'm doing but keep on educating myself so I have more tools in my toolbox. I have come to realise that one therapy does not suit all and this is why I am constantly trying to learn more.
If people are interested in working with you, how can they contact you?
Email: ambradley@yahoo.co.uk
Website: www.ambhypnosis.uk
Phone: 07989589769
---
BOYCOTT BARCLAYS PICKET IN HEBDEN BRIDGE
"Get Your Frocking Hands Off Ryedale" was the message from the Frackfree Planet picket outside the Hebden Bridge branch of Barclays Bank on Wednesday 22nd February, 2017.
Calderdale members of Frackfree Planet handed out leaflets to Barclays Bank customers and passers-by, to alert them to Barclays' ownership of Third Energy, the company that plans to frack at Kirkby Misperton in North Yorkshire.
Despite widespread opposition in the area, just before Christmas the High Court rejected a legal move to stop plans for fracking at a well to the south-west of the village.
Hebden Bridge Frackfree Planet campaigners asked the public to write to the Barclays Chairman at 1 Churchill Place, London E14 5HP, telling him to disinvest from Third Energy. They also suggested that Barclay's customers move their money to a bank that does not invest in fossil fuels.
Passer-by Nick Ashton said:
"Fracking is a short term solution to our energy needs. I'm suspicious of the companies behind it. For the sake of 50 years fuel, it's going to be a lot of upset and damage.
Until I got this leaflet, I didn't know anything about Barclays' involvement. I don't bank with Barclays, but my partner does so I'll be putting this in front of her."
There is clear evidence that fracking would speed up climate change, put communities at risk of the release of dangerous pollutants and blight our roads and countryside with mass lorry movements.
Plus there is no need for fracked gas as a transitional fuel, while we move from dirtier fossil fuels like coal and oil to renewable energy.
Energy pathways modelling (which identifies how much energy we need from different energy sources in order to meet our energy need) show that we can make the transition to renewable energy generation without the use of fracked gas.
Sarah Dawson, who organised the picket, said:
"I think people in Hebden Bridge would want to know that a local bank is using their money to invest in a company which is responsible for the fracking in Yorkshire and that they can move their money to a more ethical bank quite easily."
Pausing from handing out leaflets and chatting to passers-by about fracking, Dongria Kondh added:
"As one of the flood-hit businesses in Hebden Bridge, Barclays needs to wake up to the impact of climate change and stop funding fossil fuel extraction which will only make matters worse."
Frackfree campaigner Jewel Charick said:
"We need to remember in 2015, the ConDem government passed an Order that would allow fracking wells to be used as a nuclear waste deposit. This is another bigger agenda that the government won't talk about."
Hebden Bridge Barclays staff said they'd been told they couldn't comment, but kindly dug out the phone number of the Barclays press officer.
When she was asked for Barclay's comments on the Frackfree Planet demand for Barclays to disinvest from Third Energy (the company planning to frack Kirkby Misperton), the press officer emailed:
"Through Global Natural Resources Investments, Barclays has a majority stake in Third Energy: a British business with a history of investment and good corporate citizenship in North Yorkshire. Third Energy has been drilling, developing and producing gas in the region for over 20 years, with an excellent environmental and safety record.
We are conscious of the concerns of local communities and other groups over potential environmental and community impacts, which we take seriously and will continue to monitor. We have worked closely with Third Energy to ensure their plans are compatible with our values."
---
ANOTHER FUN QUIZ FROM THE HORSE'S MOUTH
Questions:
(1)     What is the capital of Hong Kong?
(2)     Gibraltar is owned by whom?
(3)     Which member of One Direction went solo?
(4)     What is the currency of China?
(5)     Who is the Duchess of York?
(6)     When did the Falklands War take place?
(7)     How old was Michael Jackson when he died?
(8)     What makes up a Croque-Monsieur?
(9)     Where is Gent?
(10)   Who are the leaders of the Green Party?
(11)   Who is the lead singer of Coldplay?
(12)   To which band did Lionel Richie belong?
(13)   Who won the Eurovision Song Contest in 2016?
(14)   What does manana mean in English?
(15)   What is the chemical symbol for water?
(16)   Where was Tom Jones born?
(17)   Who owns the Daily Mirror?
(18)   From what is soya milk made?
(19)   What is the capital of Australia?
(20)   Who played James Bond in Gold finger?
Answers:
(1) Quora (2) Britain (3) Zane (4) Renminbi (5) Sarah Ferguson (6) April 1982 – June 1982 (7) 50 (8) bread, ham and cheese (9) Belgium (10) Caroline Lucas and Jonathan Bartley (11) Chris Martin (12) Commodores (13) Portugal (14) tomorrow (15) H20 (16) Wales (17) Trinity Mirror (18) soya beans (19) Canberra (20) Sean Connery
---
Editor's Last word:
  Thank you for taking the time and trouble to read this magazine. As always, anyone can contribute to this publication by sending stuff to us at: 
deancharltonmag@gmail.com
  If you would like to subscribe (free) to the magazine and receive it once a month (free), please visit our website at: 
www.deancharltonmag.com
   Thanks, Dean.