FROM THE HORSE'S MOUTH
– May 2015 Edition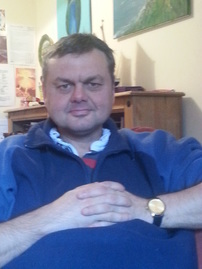 Hello,
Here is the May edition of my magazine and I hope you enjoy reading it. Because the magazine has started to contain some political items I feel I must say that these items do not necessarily reflect my own views. If you feel you want to subscribe to this magazine I promise you that your details will not be circulated. Anyone can write in this publication as long as it is not offensive or racist. Please send items to: deancharltonmag@gmail.com
---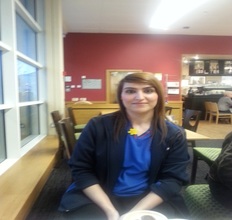 INTERVIEW WITH ASMA IQBAL
Asma can you tell me about yourself? I'm twenty-nine and work as a part-time Sales Assistant.  I'm of Pakistani origin but I'm a British born Muslim.
What's it like being a British Asian woman in our society? Everyone's different and there are different sects. A lot of Muslim girls get judged by non-Muslims who think they are all the same – but they're not. People always class Muslims as terrorists – even women – but it's not the truth as Islam teaches us about respect, love, care and peace – Muslims are not all terrorists like those we see on the news.
Do you think the extremists are Muslims? No. They use the name of Islam when they're really being political – it's NOTHING to do with Islam and the Holy Book teaches politeness and respect NOT killing, shooting and stabbing etc. I do think there are Asians who do bad things like drug dealing and gangs which give the wrong impression about Muslims. People choose what they want to do but some are influenced by bad outside influences and consequently make bad choices like not working and drug dealing.
What happened in Rotherham and Rochdale with underage and vulnerable girls is not typical of all Asian men is it? That was shocking and people like that deserve to be locked up – it's nothing to do with Islam. Yes they're Muslims but they're doing wrong. Where does it say in the Holy Book that you should rape somebody? – it's disrespectful of women.
You don't wear a headscarf do you? Not yet. My parents have told me to wear a headscarf (which you wear for protection from men) when I feel the time is right.
Do you think you are very westernised and do you think you would marry a Christian for example? Yes I am westernised to a certain degree but my parents wouldn't allow me to marry a Christian man as there would be too many religious and political differences within the marriage. Sometimes people convert to Islam but it is never done under pressure and only if someone expresses an interest in Islam.
---
MY NOT VERY SERIOUS STARS
Scorpio 24 Oct- 22 Nov
You may become obsessed with your appearance this month but if you're a young man don't think you have to grow a beard to be cool. It always pays to think for yourself.
Sagittarius 23 Nov – 21 Dec
You are feeling on edge at the moment. Think about going on holiday. Stop worrying about your facial hair – it's not a no-no no.
Capricorn 22 Dec – 20 Jan
It's a good time to start baking your own bread. Flatulence may prove to be your best friend when you want to get rid of guests who have outstayed their welcome.
Aquarius 21 Jan – 19 Feb
A relationship you have long cherished may be coming to an end but don't worry as no one is irreplaceable.  Remember if charity begins at home it is not really charity.
Pisces 20 Feb – 20 Mar
This month may be the one when you finally take the plunge and become a vegetarian much to the dismay of your meat-eating friends. A cow at work may make your life difficult but remain patient.
Aries 21 Mar – 20 Apr
It is a good time to give up alcohol and stop making a fool of yourself. It is good to remain in control of yourself if you want to attract a mate.
Taurus 21 Apr – 21 May
Someone may upset you but now is the time to bury the hatchet and not permanently axe them from your life. An exotic dancer may change the way you view the world.
Gemini 22 May – 21 Jun
You are now at the stage of your life when you are able to see through the superficiality of looks – but this doesn't mean you have to go out with just anyone.
Cancer 22 Jun – 23 Jul
A member of the opposite sex may make you an indecent proposal this month which leaves you questioning your own morality. A bad tooth may also cause you problems.
Leo 24 Jul – 23 Aug
Someone who reminds you of somebody from the past may appear in your life but don't transfer old feelings onto this new person. Give a bit of money to someone who is clearly worse off than you.
Virgo 24 Aug – 23 Sep
A member of the opposite sex who loves toilet humour may irritate you but bear with them as they will prove loyal when the chips are down. Stop fishing for compliments as other people find this boring.
Libra 24 Sep – 23 Oct
You will receive a dodgy financial offer this month but don't entertain it as nothing worthwhile comes easy. Think about changing your toothpaste.
---
ANOTHER RECIPE FROM THE FOOD LADY ALISON JONES
Asparagus, leek and wild garlic frittata, with sundried tomatoes and ricotta.
Oh how I look forward to British asparagus! It's a May taste moment and should be served as simply as possible! But I'll forgive a Frittata to mingle it with another favourite spring taste – wild garlic (or Rams dens).Wild garlic like the asparagus, also has a very short lived season, saying hello from early March and sadly leaving us by the end of May. It's easily gathered in our lush Calderdale valley on your sunny wood walks and will keep in a plastic bag in the fridge up to a week! But be careful not to trample the surrounding growth and other spring plants. The flowers can also be gathered and deep fried in a tempura batter – great for an impressive dinner party.
So just imagine a Sunday morning after you are back from your walk. Blue skies. Radio on. Apron on. Frying pan at the ready. A quick canter up and down the kitchen to the theme tune of the Archers and I'm ready to nurse those subtle May flavours in my simple Frittata recipe.
A good staple recipe where you could use purple sprouting broccoli or calabrese as well as just leeks, and of course fresh tomatoes instead of sun-dried and enjoy any leftovers!
Ingredients:
250g (2 small to medium) leeks, finely sliced – use green parts too.
6 wild garlic leaves, finely shredded
6 sundried tomatoes, finely chopped
30g of butter
4 eggs, beaten
125g ricotta
Salt and pepper
Method:
Melt the butter in a small medium frying pan. Add the leeks and gently cook for 8 – 10 mins, until soft.
Add the wild garlic leaves and cook for another 2 mins. Add the tomatoes. Mix the beaten egg with ricotta in a small jug or bowl and season well. Pour into the leek mixture and roll around the pan until it's evenly distributed.
Cook on the hob for 2 – 3 mins until the base has just set.
---
WHAT IS WRONG WITH ATTENDING A CHURCH WHICH DOES NOT TEACH OR BELIEVE IN THE BIBLE?
This is a continuation from the article in a previous edition by RUMBIDZAI MAPANGA
For me attending a church which does not teach the Word is like taking the cattle to the watering hole but not allowing them to partake of the water, but expecting the same results as those cattle which were allowed to drink the water. How many of you know that if the cattle are not watered eventually they will die? Yes they might be able to make a few trips to the watering hole but soon enough thirst will get the better of them. The journey was purposeless and fruitless – it's a wasted trip which does not benefit anyone.
John 6:63( NKJV) It is the Spirit who gives life; the flesh profits nothing. The words that I speak to you are spirit, and they are life. 
As a Christian you will need the spirit giving Word which gives life, yes man's wisdom may sustain you for a while, but it will never give you fulfilment. There is a time when you need a saviour, when you have reached the end of yourself and you don't know who else to ask and the answer you need for your situation is beyond your own comprehension. This is the time when you will understand the need of God's wisdom which comes through the revelation of who Christ is. Unfortunately this wisdom only comes through the understanding of his Word which is spirit filled and life giving to those who diligently seek him.However if your church is one where they selectively read a verse to justify themselves or read newspaper cuttings and a poem and do a lot of hula hoops, jumping up and down without preaching the uncompromised Word of God which is a yoke destroying, burden removing power of God; then when all the dancing and shouting are done and the pressure of life comes knocking at your door, you will not be in a position to answer back with the Word like Jesus did when He was tempted.
But Jesus answered him, saying, "it is written: Man shall not live by bread alone, but by every word of God.' " (Luke 4:4 NKJV)
Even Jesus was tempted and had to use the written word to defeat the devil, so what makes you think you are so special that you don't need to know the Word for yourself so that you can answer the situations of life with God's wisdom and not your own.
But Simon Peter answered Him: "Lord, to whom shall we go? You have the words of eternal life. Also we have come to believe and know that You are the Christ, the Son of the living God." (John 6:68-69 NKJV)
When all the other disciples who used to follow Jesus except the twelve left Him, Peter knew that it's only the words of eternal life which could sustain him. He was well aware who he was following. He knew that Jesus was Christ, the Son of the living God. If we really believe that Christ died for our sins and we have asked Him to be the Lord of our lives then the least we can do is sit under His word and learn his way of doing things. Only by hearing the preached word and studying the Word of God for yourself will you be in a position to tape on the wisdom of God and know his will for you. You will never know how deep, how high and how wide is the love of God towards you until you reach out and sit under His feet and allow him to instruct you in the way you should go. His desire is to do you good all the days of your life.
---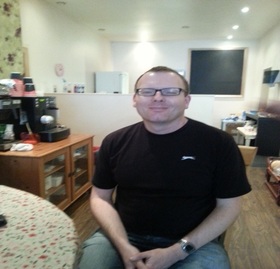 LET'S TALK A BIT ABOUT SCHIZOPHRENIA WITH JASON WOOD
Jason I understand that you have had mental health problems like I have? It all started when I was fifteen years old and I knew something was wrong when I started with severe depression. I saw a psychiatrist and he said I had Schizophrenia. So I was put on tablets and it just got worse over the years even though I was on medication.
What were the symptoms of your Schizophrenia? To begin with it was paranoia and at seventeen to eighteen I started hearing voices in my head.
Has it got any better over the years? I think over the years I have found ways to cope with it.
What do you mean? I have learnt to be more understanding of myself when I'm ill and over the years I have learnt to manage my symptoms better.
Have you ever felt suicidal? Yes, I have self-harmed one or twice.
How does British society treat people with mental health problems? Years ago people used to ridicule me mainly when I was in supported housing – people used to call me "schizo" or "loony".
Are things any better for you now? Medication has helped to some extent but I do still hear voices and hallucinate – I see pigeons which aren't there.
How could people help people with mental health problems more? Not be scared and get the wrong idea about schizophrenia. I'm not violent at all.
Will you be on medication all your life? Yes and I don't mind as long as it keeps me well.
---
MORE SOUPS FROM JUNE CHARLTON
Vegetarian Scotch Broth (serves 4 – 6)
Ingredients:
2 oz pearl barley
2 ½ pints of vegetable stock
2 diced onions (1/4")
2 diced carrots (1/4")
1 large diced turnip (1/4")
1 small diced swede (1/4")
2 diced celery sticks (1/4")
1 diced potato (1/4")
1 finely shredded leek
Knob of butter
1 dessertspoon of chopped parsley
Method: 
Wash the pearl barley well and place in a saucepan with the vegetable stock – bring to simmer skimming off any impurities.
The barley can now be gently simmered for 30 – 40 minutes until tender.
Add onions and carrots and cook for a further 8 minutes.
Now add turnips, swede, celery and potato and return to simmer for a further 20 minutes – check all the vegetables are cooked.
To finish, add the finely shredded leeks and in 5 minutes the soup will be ready.
Season with salt and pepper and add a large knob of butter and chopped parsley.
THE VEGETARIAN SCOTCH BROTH IS NOW READY TO SERVE AND WILL BE AT ITS BEST WITH LOTS OF CRUSTY BREAD!
Cream of Celery Soup
Ingredients:
1 large head of celery, trimmed and washed
2 pints of light vegetable stock
½ to 1 lb of onions
2 oz of butter
3 level teaspoons of flour
Bouquet garni
Salt and pepper
½ pint of milk
Single cream (optional)
Method:
Slice celery and onion and cook for 5 minutes. Sprinkle flour over and stir.
Add stock and bouquet garni, season and bring to the boil – cover and simmer for 35 – 40 minutes.
Remove bouquet garni, strain off about 2/3 of the liquid and puree and save.
Put remainder in a blender. Bring puree stock and milk to the boil.
ADD CREAM, ADJUST SEASONING AND GARNISH WITH CROUTONS!
Cream of Marrow Soup
Ingredients:
1 lb of marrow
1 medium onion
1 oz of butter or marg
Handful of fresh or dried parsley
¾ pint of water
Large pinch of grated nutmeg
1 level teaspoon of salt (optional)
Shake of pepper
1 oz of corn flour
¼ pint of milk
4 tablespoons of cream
Paprika (garnish)
Method:
Cut marrow into 1" cubes. Chop onion finely. Fry both gently in butter for 10 minutes – do not allow to brown.
Add parsley, water, nutmeg, salt and pepper. Bring to boil, lower heat, cover and simmer gently for 1 hour. Taste to see if you have enough flavour.
Liquidise and return to pan. Mix corn flour to a smooth paste with milk and add it to the soup bringing it to the boil and then simmering for 5 minutes. Ladle in 4 warm soup bowls. Pour a tablespoon of cream on each bowl if desired.
SPRINKLE LIGHTLY WITH PAPRIKA!
---
WHAT IS KARMA?
Written by Dzogden
The law of karma is a special instance of the natural law of cause and effect that we see every day in our daily lives. In this particular case of cause and effect all our actions of body, speech and mind are causes and all our experiences are their effects. The law of karma explains why each individual has a unique mental disposition, a unique physical appearance, and unique experiences. These are the various effects of the countless actions that each individual has performed in the past. We cannot find any two people who have created exactly the same history of actions throughout their past lives, and so we cannot find two people with identical states of mind, identical experiences, and identical physical appearances. Each person has a different individual karma. Some people have a happy disposition that is easily pleased while others have a sour disposition and are rarely delighted by anything.
Karma means 'action', and refers to the actions of our body, speech and mind. Every action we perform leaves an imprint, or potentiality, on our very subtle mind, and each imprint eventually gives rise to its effect. Our mind is like a field, and performing actions is like sowing seeds in that field. Positive actions sow the seeds for future happiness, and negative actions sow the seeds for future problems and unhappiness.
Buddha explained karma to help people gain more control of their lives through following a more disciplined and positive way of life and thus experiencing the beneficial results of positive actions and avoiding the results of negative ones. Buddha once said: "The teaching is very simple. Just do what is right."
---
A SHORT ARTICLE ON OCD
Written by Dean Charlton
 
OCD is an anxiety disorder that has always come hand-in-hand with depression for me – it's then been residual when my depression has lifted leaving me in a constant state of anxiety and fixated on certain thoughts. My OCD has also been purely cognitive and has not involved the ritual physical checking and cleaning usually associated with the condition.
On my seventeenth birthday I remember being depressed and full of anxiety in a phone box in Kippax wondering whether I should kill myself. I also remember being obsessed when I was a teenager with the worrying thought that everyone but me knew the meaning of life.
Unfortunately my obsessions have always tended to focus on my areas of interest like studying foreign languages, designing, the English language and certain aspects of song writing e.g. I used to doubt whether I could read and write and whether I knew the correct names for objects around me which terrified me.
Because my OCD has been primarily a cognitive disorder it's involved constantly ruminating and mental checking – it's normal to check something and we couldn't survive without doing so – but it's not normal to become obsessed with checking and cleaning.
I feel I have come a long way in my fight to overcome OCD (relaxation helps me when it is bad) but I still have some way to go before I'm fully recovered – if I ever am. I do think I will always be on medication and categorised as disabled but I see my life as an opportunity to show that disabled people may not be able to do everything all of the time but they are certainly not a waste of space!
---
INTERVIEW WITH POSTMAN JONATHAN LEEMING
Can you talk a bit about yourself? I'm forty-four, and have been a postman for ten years. I'm engaged to Jess and we hope to get married next year. We have two five year old girls called Jennah and Leah.
What's it like working for the royal mail? It's a mixture of good and bad; it's a fairly stable job as long as you don't get sacked. The day splits into two halves: sorting out your round indoors and then going out to deliver it – so it's a good thing that it's varied. We work six days a week for three weeks and then have a week off which is quite good.
Has your job changed since privatisation? They're getting stricter and they want more for their money whereas before there was more overtime – they now give almost no overtime whatsoever.
What's it like being a postman outside? Most of the time I like being outside as I like the fresh air but sometimes you can get cold and wet. Like any job, doing the same thing, it can get a bit boring.
Is it well paid work? Fairly well-paid for manual work but not if you compare it to the national average.
Do you feel like you have job security? Yes until the end of the privatisation agreement which has four years still to run. I have no idea what will happen then.
When the Royal Mail was privatised did each postman get shares given? Yes we all got a number of shares and all had the opportunity to buy £10,000 of shares.
Are you glad that it's privatised? No because things feel more uncertain. You also used to be able to finish a bit earlier which was a perk of the job. You don't get that now.
---
OH THE STARS WERE FALLING
Lyrics by Khalil Ibn Gib
Oh the stars were falling
And the moon was high above
Right there beside me
You were the girl I fought to love
Oh the stars were falling
And the moon lit up your eyes
Your special kind of  love
I'd come to realise
We watched the stars just falling
And the moon was glowing bright
That special loving feeling
Close to you all through the night
I only wanted to see
you falling like the stars
I only wanted to hold
You close with loving arms
I only wanted to love you
All through the night
The stars were falling
Just like the sparkle in your eyes
The stars were falling
The moon, it loved you like the sun
My heart was longing
I wanted you to be the one
I only wanted to see your face
Falling with the stars
I only wanted to hold you close with my loving arms
The stars were falling
Just like the sparkle in your eyes
And as the stars kept falling
And the moon was getting low
A chilling wind blew around us
Telling me I had to go
I only wanted to see you falling like the stars
I only wanted to hold you close with loving arms
I only wanted to love you all through the night
The stars were falling
Just like the sparkle in your eyes
By now the stars were fading
And the moon had gone below
The coming dawn had froze our hearts
In their golden glow
I only wanted to see you falling
Like the stars
I only wanted to hold you close
With loving arms
I only wanted to love you all through the night
As the stars were falling
Just like the sparkle in your eyes….
---
WALTER MITTY
Lyrics by Dean Charlton
Wake up boy! Wake up boy! You're just like Walter Mitty
Get real son! Get real son! You're nothing but a dreamer
They say it's the early bird who catches the worm
But when all the worms are dead, why leave your warm nest?
So don't believe what you hear for nothing is as it seems
And don't let go of your dreams for without them life is hell
You hear people say that a stitch in time saves nine
But if you've no sewing gear you'll just be stitched up
So don't believe what you hear for nothing is as it seems
And don't let go of your dreams for without them life is hell
They say it's the meek who will inherit the earth
But like zappa said the meek will inherit nowt
You hear people say you'll get your reward in heaven
But if you're waiting for that you will wait for ever
(From the album If  You See Me In Heaven by From The Horse's Mouth)
---
FROM THE HORSE'S MOUTH
Lyrics by Dean Charlton
I think this life is far too short to spend it trying to please others
As I'm not here for very long I do always want to be myself
I would like to add I feel sad when I see how much money rules you
I can't help thinking you are rich but that you're also very poor
So let me give you it straight from the horse's mouth
I never want to be like someone like you
Let me give you it straight from the horse's mouth
I never want to be with someone like you
Although money is a good tool it can't buy the things that really count
As I'm not here for very long I can't afford to squander my time
From the album One Foot In Front Of The Other by From The Horse's Mouth)
---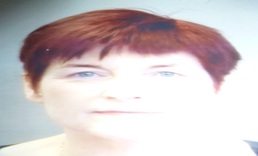 INTERVIEW WITH A MINISTER CALLED SHERIDAN WARDELL
Sheridan, is it true that you are now a Minister? Yes I was ordained on the 29th of March 2015 after more than seven years of dedicated study and practical experience.
Is that The Church of England? No it's The Greater World Christian Spiritualist Association.
How does your church differ from other churches? On the surface, it looks very similar to other churches but members communicate directly with God and also with the spirits of loved ones and friends who have passed on and higher spiritual beings.
But is it a Christian religion? No, we are not a religion. Ours is a way of life. We love goodness and good works.  Our work is the Christ Mission: Jesus the Christ came to earth 2000 years ago to spread the Word to all people and give the good news that the gate of heaven was open and that by following certain spiritual directions each of us can obtain heaven.  Love God, and love each other.
Do you see Jesus as the Son of God?  Yes.
What attracted you to this particular church? I was invited to attend a Divine Service at the Leeds Sanctuary by a friend of mine so I went along.  As soon as I walked through the door I felt at home and thought "they speak my language and I speak theirs". They were taking Christian study and practice in a certain direction but in a way that was encompassing fundamental Christian beliefs.
What made you want to become a Minister? I couldn't stop myself.
What did your training entail? The study is both academic and spiritually experiential.  Change is wrought upon and indeed welcomed by the student.  It is a very practical training and this builds a loving character and justifiable confidence assuring the Minister that they are well prepared to lead through most situations.
Were you a Christian in the broader sense before you joined this church? Yes, I was born into the Catholic Church and baptised there but sometime in my late teens I got cross with all that and walked off – I blamed God when it was people who let me down.  Anyway, I decided to study life on my own and started to experience the earthly life.
Did you at any stage turn your back on the Christian faith? Yes, by not being in touch with a church and by not even being in prayer.
What other things do you do besides being a Minister? Well I've had a very chequered past: as a younger person my interests were crafts, DIY, building and gardening – getting to know one's world.  After school I went into a job in a local factory as a Production Chaser but I wasn't particularly interested in that but thanks to a government scheme at the time I was sent on to further education and trained as a shorthand typist.  After that I worked for the Council until my children were born and I studied for a degree in Economics and Public Policy.  I then went into the financial sector and after working very hard I earned enough money to buy a second home in the Dordogne in France and moved there in the 90s.  These days being a Minister takes most of my time and is very varied, though I manage to work through a Voluntary Arts Group providing activities and teaching within my local community.
You've been married haven't you? Yes I was married as a teenager and then I remarried at thirty-nine after university and before I lived in France raising children and keeping house, gardening and doing private reading and, of course, artwork.
What reading? There were lots of ghostly activity going on in the house which was quite old and this inspired me to read up on the paranormal.   The community in the south west of France lived the "Good Life" keeping very close to the earth in that they grew their own food and planted by the phases of the moon and of course cooked to provide good nourishment and great pleasure!  It was a lifestyle that attracted people who were into the alternative way of life and interested in going back to the basics.  I learned a great deal and read much.  When I came back to England it seemed life was very stressed and commercial and people had lost their foot on the ground and consequently their peace and balance.  It is common for people not to know where or how their food is grown and have very few survival skills like sewing, knitting, carving etc. and I saw that people were lost in pop culture and it was not serving them.  I didn't want to join them. There had to be so much more than what was on offer.
Is there any danger in contacting the spirits? Yes. One needs to be properly guided. I was very fortunate to be guided by experts that know exactly what they are doing but I have heard about people who have experimented without sufficient knowledge and skill and it's gone terribly wrong. One must be sensible.
Is there anything else you'd like to say about yourself?  Yes recently I had a revelation!  I've been an artist, a beekeeper, organic gardener, DIYer , secretary, worked as a counsellor, healer and life coach, writer, student, singer, public speaker, teacher, cook and cleaner  – all paths seemed to be completely dislocated from each other and then I realised that all the skills I'd developed and the knowledge acquired and the experience gained all come together in ministry!   God uses everything that is available and makes it good.
How did you know you had been called to Ministry?  It started off with an external voice which called my name when I was about seven and a half – I was walking down the street when no-one else was there and  I heard the voice again and though I didn't realise what it was, I never forgot it. That was the first calling, and looking back over my life I realise that everything I've done in my life makes complete sense inside of a ministry role.
As a Minister do you have a church building? No, the world is the building – the word "church" actually refers to the people.  We only need a building in this country because it rains a lot – Jesus the Christ used the great outdoors for his own Ministry though he would go to the Jewish temple according to the traditions of the time.  He didn't come to create a new religion but an evolution of the way of life for people.
Can you marry people and conduct funerals? Yes. I conduct Divine Services, christenings, weddings and funerals as well as provide teaching on spiritual and scriptural matters, spiritual healing services, private readings, and bereavement counselling and pastoral care.
Is it paid work? There is usually a small fee for formal services. Otherwise no, but donations are always cheerfully accepted!
Do you have any special clothes? I do but I only wear it on special occasions: a dog-collar on a blue shirt. One thing I would like to add is that Ministry is not about the self, there is a need in the world for the Good News and the Truth to be spread. The Truth is that you can have eternal life and you can even attain the kingdom of heaven in the here and now – that is a life which demonstrates love to others and is loving, living without fear.  Remember if you have doubts that this is possible that it is Man who says "you show me and I'll believe" whilst God says "believe and I'll show you everything".
Why do you feel it's necessary to contact spirits? It's logical that those who have gone before us have gained wisdoms which they can pass on to us.
How do you view other religions in the world? There is only one God – there is no other – there is only one path.  It is possible that we are all at different points on that path; but wherever each of us is, each one is where he/she is and can evolve from there.  There is no right or wrong way to truly love God or to make one's way to him.  Yet each of us must be aware and wary of the power of the human Ego to deceive its owner of one's true intention and instead of taking up the directions of God there is a danger of attaching one's own desires and calling it a divine mission.  The litmus test is always – if it isn't loving then it cannot be of God.
---
LETTERS PAGE
Dear Editor,
The most powerful influence in my being and in my life is LOVE. Without love my
life is stagnant. When referring to my fellow human beings the word 'hate'
doesn't exist in my vocabulary and I abhor the word 'dislike'. I love everyone;
even those who may regard themselves as my enemies.
Do we want to bring Peace into the world? Then putting love into our hearts is
the only way forward.
Michael Blackburn
---
MY VIEWS ON CAPITALISM AND BRITISH SOCIETYWritten by Paul Duncan
I'm just an ordinary person but I would appreciate it if you would publish my article as people like me do not usually have a voice. I'm not an economist but I think I know what's right and wrong and fair and unfair.
I am saddened by the huge gap that exists between the 'haves' and 'have-nots' but I do think a form of capitalism is the only way to run a successful economy. However, I think that the super-rich should be stripped of much of their wealth and that there should be a ceiling on personal wealth and assets of £10,000,000 – which is more than enough for anyone. I am the first to admit that the world would be a terrible place if we were all the same and had the same things but some people's wealth is just obscene! I may be unusual but I also think we should all consume less and not more so that we need to work less and all have a better quality of life.
The Benefits System in Britain is a joke with people expected to live on a pittance while those at the top of society spend far more on one meal than people get to live on for a week – it's a disgrace!
I think that the minimum wage should be drastically increased – initially to at least ten pounds an hour and then to more – this would easily be affordable if the fat cats at the top of society weren't so selfish and greedy. It's also a disgrace that people like those who work in supermarkets get paid when you look at the profits these companies make. Workers should receive more!
Rich people want you to believe that the money is just not there to pay higher wages so they can continue to exploit you and keep you running on a financial treadmill until you drop. There must be richer people in society but everyone's standard of living needs to be improved.
I am of the opinion that we need a new political party for ordinary people – Labour is the best on offer in Britain, but in reality, they are far too right-wing.
In my opinion, all public services should be immediately re-nationalised as they are public services which should be run and owned by the public. We need private enterprise in other sectors of the economy (mixed economy) because competition is a healthy part of life – but people ARE more important than money.
To conclude, I think we need the public and private sector to work side-by-side but I firmly believe that wealth should be more evenly distributed and that no-one in modern Britain should be living in abject poverty. THERE IS ABSOLUTELY NO NEED FOR POVERTY IN THE WESTERN WORLD.
---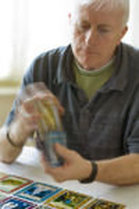 May 2015 Astrology Report 
by 
Michael Conneely
Here is a simple and enabling report on the effect in human lives of the positions of the planets in the month of May 2015.For a full birth chart reading and report, Prediction, Understand your Child or Relationships Analysis, see Michael Conneely's website at 
www.starwheelastrology.com
Or you can email 
michaelconneely@gmail.com
 or phone 07799296821.
My readings and courses combine Western Astrology with Vedic Astrology.
SUMMARY of the Planets positions in May 2015:

The Sun
 starts of the month of May 2015 at 10 deg Taurus, and ends May at 9 Gemini
Moon
 is at 4 deg Libra at the start of May 2015.
The Full Moon is 4th May at 03.42hrs at 13 Scorpio. The New Moon is 18th May at 04.13hrs at 27 Taurus.
Mercury
 is at 22 deg Taurus ending the month at 8 Gemini
Mercury is Retrograde this month in Gemini: from 19th May till 12th June – but not till 27th June for full steam ahead.
Venus
 is at 22 deg Gemini ending the month at 25 Cancer
Mars
 is at 22 deg Taurus ending the month at 13 Gemini
Jupiter
 is at 13 Leo ending the month at 16 Leo
Saturn
 is at 3 deg Sagittarius retrograding to 0 Sagittarius by the end of the month
Saturn is retrograde from 14th March to 2nd August.
Uranus
 is at 17 deg Aries ending the month at 19 deg Aries
Neptune
 is at 9 deg Pisces all month
Pluto 
is at 15 deg Capricorn all month
Chiron
 is at 20 Pisces ending the month at 21 Pisces
Rahu
, The North Node of the Moon moves from 8 Libra to 6 Libra
Ketu
, The South Node (always opposite) moves from 8 Aries to 6 Aries in May 2015.
1. The Transiting Squares:
The planets are forming two big square aspects (90 deg to each other in the heavens) in May 2015.
These are:
the long-running 
Uranus – Pluto
 square
and also
the 
Saturn – Neptune
 square.
The Uranus Pluto square: 
Uranus is in Aries; Pluto is in Capricorn. This is the 7th and final time since 2010 that these two planets have lined up 90 degrees to each other since.
You will strongly feel the effects of the Uranus Pluto square if you have planets in your birth chart in the signs of Capricorn, Aries, Cancer or Libra, most especially if your natal planets around 15 deg of these signs.
What forces are held in this 90 deg aspect?
Firstly, there's Uranus' urge to break free and change the conditions that prevent our soul from expressing its inherent grace, joy and love.
Open up to assistance from outside ourselves.
Listen! The universe is often giving you coded or subliminal messages.
The important thing is this: If we aren't stuck and stubborn, this square opens doors to wellsprings of revelation, and puts us in touch with pure source.
Secondly, there's the remorseless transformation of Pluto. This can mean success. The cautious Capricorns are having one of their biggest times of transformation and growth ever: faced with Success! I feel they need to be careful that their ambition and direction does not become self-seeking or remorseless though. For many this means 'facing your shadow'.
Those with planets in Aries are having the most tremendous battering for some months, especially if they have planets where Uranus is at present from 10 to 20 Aries. Eclipses since September have turned their lives upside down and brought a call for them to see the direction of positive revolution in their lives. At times the energies will feel shocking or eviscerating.
Libras and Cancers too will feel the deep wrenching energy of this square aspect in the heavens, especially if they have planets around 15 degrees.
Uranus trine Jupiter
Another feature is that Uranus is trine (120 deg) Jupiter at this time, so there could be lucky gains for people with ascendant or planets in mid Leo. And actually Jupiter also receives an inconjunct (150 deg) aspect from Pluto in the heavens also at this time, so people starred in mid-Leo could experience deep and vibrant (if not driven) energies of positive transformation. I personally have Ascendant and Pluto in this zone, so I am holding the Universe to this prediction!!!
The Saturn – Neptune Square:
In fact there is also a second square aspect in the heavens now. Saturn is in early Sagittarius; Neptune is in early Pisces. So these two are at 90 degress to each other.
Saturn and Neptune are opposites: enemies really. You will really feel the effects of this contrary energy if you have planets from the end of Scorpio to mid Sagittarius (or opposite that in end Taurus to early Gemini) or planets in early Pisces (or opposite that in early Virgo). That energies do these two planets bring to us?
Saturn calls us to respect limits and duties and act patiently. His energy can be grim or remorseless.
It is Saturn's job to build and manifest, and to hold the integrity of our life-structures on various levels, but how we so often try to use Saturn's energies is to resist change! It is a good idea to attune to what you are really feeling and experiencing and spend some time and effort to identify and review areas of density, resistance, doubt or hesitancy. Look at your unconscious beliefs and limiting scripts. Make a vision statement, a statement of intent. Deal with fear, limitation or denial.  How do you oppress yourself with false beliefs? This exercise will actually yield a renewal of your strength, energy and direction!
If Saturn is within around +/- 45 degrees of your natal Moon in Western Astrology, you are probably within the highly important and difficult period known in Vedic Astrology as Sade Sate and you would do well to get a Prediction from me. If Saturn is around thirty degrees or less behind your Ascendant or Rising Sign degree, in other words if Saturn is approaching your Ascendant, this is the phenomenon of Saturn transiting the 12th House where so much must die in your life and again: get a Prediction from me to understand this.
Neptune can increase our sensitivity and intuition, but if we don't know how to handle his energy it will manifest as confusion, dishonesty and even alcohol or drugs. People with Sun or other planets in early Virgo are really feeling this. Lots of them are having spiritual transformations.
At its highest vibration, Neptune opens our hearts and minds and increases our intuitive powers.
2. Retrograde Planets May 2015: 
Two planets are retrograde in May 2015:
Saturn is retrograde from 14th March to 2nd August. When Saturn is retrograde we are called to work deeply to learn our lessons and complete projects left uncompleted. Beware against getting negative, pointlessly depressed or bitter.
Review and plan your future. Intention-setting: doing a Vision Quest definition of where you would like to be by some future date can be very valuable, as long as you stay grounded and open.
Mercury is Retrograde in the second half of this month in Gemini: from 19th May till 12th June – but not till 27th June for full steam ahead. Now is the time to be careful over the details of your communication and admin. Don't leave unfinished filing or accounts!
3. The Nodes of the Moon May 2105:
The Vedic Astrology interpretation of the Nodes of the Moon (Rahu the North Node and Ketu the South Node)  is far more accurate, deep and powerful than the Western Astrology interpretation of the Nodes. The simplest summary yet powerful interpretation of the Nodes of the Moon transiting over these degrees in May 2015 is a call to practical mysticism.
---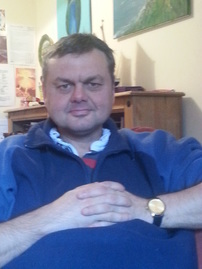 Editor's Final Word:
I hope you have enjoyed reading this edition of From The Horse's Mouth and I am grateful to you for doing so and also to the people who have contributed to it by sending in articles, recipes and lyrics etc.It would be good if you would subscribe to the magazine and I can promise you your details will not be circulated.If you want to send anything to be published in a future edition please send them to: 
deancharltonmag@gmail.com
Dean