FROM THE HORSE'S MOUTH

 

– MAY EDITION 2016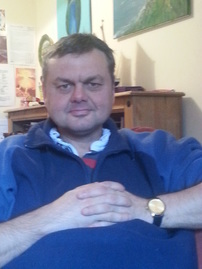 Hello.
I hope you are well when you're reading this. In this edition I have tried to offer as much variety as usual and have also included the winners of my photography competition which are:
---
First Prize (£100)  
    Samuel Butterworth

I took the photo of the ball of string because I saw that it was pure white and had a very intricate woven pattern, which for me represented the purity and complex nature of life, and the rusted handrail represented the fact that life isn't perfect and is sometimes impure. I chose to make the image minimal to show that an image doesn't need to have a lot going on to be beautiful, and I loved the depth of filed in this image
---
Second Prize (£50)
 James Gaukroger
---

---
Joint 3rd Place (£12.50) 
 Linda Hodges

​
---
Encouragement Award (£10) 
Elliot Taylor-Catherall (aged seven)
---
MY NOT VERY SERIOUS STARS
Scorpio 24 Oct – 22 Nov
A young woman may need your help now but don't offer it if you are expecting something in return. The flashbacks you are experiencing are the result of the LSD you took as a teenager so you will have to put up with them. Think carefully about who you vote for.
Now is a good time to reassess your political leanings bearing in mind that we are all interlinked and need each other. A good time to distance yourself from all forms of exploitation and to be nice to anyone you meet.
Capricorn 22 Dec – 20 Jan
You may find yourself financially embarrassed this month but don't worry as help will come along just when you least expect it. Stop chasing happiness as it will come to you. A man with a moustache may surprise you with one of his attributes.
Aquarius 21 Jan – 19 Feb
A friend with a windy bottom may teach you a valuable lesson next week. It is a good time to start cooking for yourself and putting the money you save towards a much needed holiday. Your hair needs urgent attention.
Pisces 20 Feb – 20 Mar
A wealthy woman will offer you a new life, but you must ask yourself if the opportunity is too good to be true. A good time to learn to burp your favourite tunes and to start making scones. A plateful of cod may make you happy for a while but then you'll have to look elsewhere for satisfaction.
Aries 21 Mar – 20 Apr
If you're single, be patient as a stupid lover may soon be along to keep you company – which is better than nothing. Be careful to whom you give your phone number as there are some dangerous people out there. You should buy yourself some new shoes this month.
Taurus 21 Apr – 21 May
Freak lightning may strike you dead this month but this is unlikely if you are careful. A gift of a jar of strawberry jam may slightly improve your mood and put a bit of sweetness into your life. A change of partner would be a good idea. Celebrate your birthday in style.
Gemini 22 May – 21 Jun
Don't read too much into horoscopes as most of them are just made up and are meaningless. A gay man may make a big contribution to your life in the near future – and show you that we are basically all the same.
Cancer 22 Jun – 23 Jul
The death of a loved pet will make you realise how important animals are and how we should respect them. Buy your partner some nice flowers with no ulterior motive. Some important news may change your life for ever.
Leo 24 Jul – 23 Aug
Don't let inclement weather spoil your birthday celebrations when it arrives and think positively about being a year older. It is a good time to start making gingerbread people if you want to impress a potential mate who insists on being politically correct.
Virgo 24 Aug – 23 Sep
You may know that you will obviously be a year older this year, but remember it is how you feel that counts even if you look like an old tramp. It may be time to tell a friend about their B.O. but be diplomatic if you can. A surprise present will cheer you up.
Libra 24 Sep – 23 Oct
This spring count what you have and not worry about what you don't have. A friend who is usually a clown will receive some dreadful news and they will need you to wipe away their tears. Change the supermarket you shop in for one that is clearly cheaper. If you love someone let them know.
---
LET'S TALK ABOUT GHOSTS WITH TOBY LEE THORPE!
Toby, can you say a few things about yourself? Yes, I'm thirty-six. I'm a single dad of one – my son Ollie is ten years old.
Does Ollie live with you? He lives with me half of the time. I live in a two bedroom house in Halifax. I am currently a teaching assistant and work for an agency in a couple of primary schools. I left the army two years ago due to injury after serving sixteen years.
What rank were you when you left? I was a Corporal.
What was your injury if you don't mind me asking? No, I don't mind. I used to play rugby in the army and got in a bad tackle and my leg shattered. Since then I have had about ten operations and in the latest one they had to re-break the leg and realign it – it's a constant struggle and the last operation was the last chance saloon to save it.
Why did you join the army? I come from a military background – all my family have been involved with the armed forces so it's something I've wanted to do from being a little boy. So when I was old enough I signed on the dotted line.
Where did you serve? I toured Bosnia, Kosovo, Iraq, N Ireland and Afghanistan.
Someone told me that you have paranormal activity in your house – is this true? I do yes. I currently have two spirits in my house – one of them is an old army friend who died as a result of being blown up by a thirteen year old suicide bomber in Afghanistan.
Who told you this? One of my friends who is a spiritualist medium and who often comes over to my house for a cup of tea – the first time she came over she picked up on the two spirits. One is called Manny (the old army friend) and one is a bearded man who she says is a grounded spirit i.e. one that is haunting the area rather than haunting my house; it's someone who was deceased before my house was built. My son has seen him and we call him 'the bearded man' – I haven't seen him though.
Does this sort of thing frighten you? No, at first I was a bit nervous.
Did you think of moving out? No, nothing much scares me anymore. I was more intrigued as to what was going on and who was doing it!
What sorts of things happen? Various things: doors slamming at any time of the day, footsteps up and down the stairs and things being moved – one day my car keys went missing from the fruit bowl where I kept them, and I found them hanging from the main light fitting in the living room! I also keep loose change on the cabinet in front of the T.V. and one day, when I came back in the room, he had turned the coins on their sides.
Do you think this is Manny's handiwork? Yes, I believe it's Manny as he used to play pranks on me in the army when we served together.
What are your hopes for the future – do you think you'll remarry? I've never actually been married though I have been engaged. You never know there may be hope yet!
Career-wise, what do you want to do? Eventually I want to be a teacher. I also want to do some more charity work – I currently work for the Royal British Legion and last year raised just under £4000 as a poppy collector.
Have you any interests/hobbies? I enjoy baking and I enjoy going to visit and investigate places that are apparently haunted, with friends that are mediums.
Have you investigated anywhere recently? Yes, only last weekend I went to a hall in Derbyshire called Gresley Hall, but nothing really happened except for a few bangs and knocks.
Are you absolutely convinced that the paranormal does exist? I never used to believe and was a massive sceptic, but having experience paranormal activity for myself and after speaking to mediums, I am now convinced.
Have you ever used a Ouija board? Yes on various occasions. I think it's safe to do so as long as the board is opened up correctly and closed correctly. The board has to be opened up by someone who knows how to do this so that it allows the spirits to communicate with you.
Does it frighten you? No, as long as things are done in a proper manner it's okay.
Is there anything you would like to add? Yes, I am studying Level One Sign Language at Calderdale College.
Why? Cos I want to get into education and would also like to work with children with special needs. I thought studying sign language would be a good starting point – I've done various other courses but I thought I would give it a go.
---
THE HOSPICE MOVEMENT
Compiled by Michael Blackburn
The word hospice comes from the Latin word 'hospes' which means 'guest'. In medieval times religious houses would offer care to travellers.
It was in 1948 that Cicely Saunders began work on the terminally ill. Born in 1918 she was an Anglican nurse, social worker, physician and writer. In 1948 she was nursing a Polish-Jewish refugee who was dying of cancer. When he died he left her £500 (equivalent to £13,00 in 2013) which helped germinate the idea which in 1967 went on to create the first modern hospice – St Christopher's Hospice – in a residential suburb of London. Prior to that Cicely had been working for seven years at St Joseph's Hospice, a Catholic establishment in Hackney, East London where she researched pain control. Whilst there she nursed another Pole with whom she fell in love. His death coincided with that of her father and another friend which left her in a state of 'pathological grieving' and determined to set up her own hospice, serving cancer patients. Dame Cicely succeeded in engaging the support of Albertine Winner. Who was deputy chief medical officer at the Ministry of Health.
In 1967, St Christopher's Hospice, the world's first purpose-built hospice was established. The hospice attended to the physical, social, psychological and spiritual needs of the patients and those of their family and friends as well as combining teaching and clinical research, expert pain and symptom relief.
In 1979 Queen Elizabeth II honoured Cicely with the Dame Commander of the British Empire (DBE). In 2001 she received the world's largest humanitarian award – the Conrad N Hilton Humanitarian Prize, worth £700,000.
Dame Cicely died of cancer aged 87 in 2005, at St Christopher's, the hospice she had founded.
---
THE STORY OF OVERGATE HOSPICE
Overgate was the family home of Sylvia Graucob and her husband who had been the founder of Nu-Swift in Elland. Sylvia's husband fell ill and for the good of his health they moved to Jersey. Two years later her husband died and she returned to Elland. She had always loved Overgate House and found it a very peaceful place to be and decided to buy it from Nu-Swift. Her original idea was to turn it into an elderly people's home. While she was thinking about the possibilities she heard of two doctors, Dr Brian Quinn and Dr Joseph (Joe) Laycock who were looking to purchase a large property in which to create the first ever Hospice in Calderdale.
In 1979 Sylvia met Dr Quinn who inspired her with his vision of what a hospice could provide for the community. In those days there were only 60 hospices in the whole country so people didn't know much about them. Sylvia believed that Dr Quinn, with a committee behind him, would be able to put her beloved Overgate to good use and so shortly afterwards it was handed over.  In the first ten years Dame Cicely came once a month overseeing the renovations.
To be continued:-
Forthcoming Overgate Events:
Sunday 15th May                 Garden Party
Saturday 4th June                Skydive
Saturday 4th June                Lanterns on the Lake
Saturday 18th June              Brodstock Music Festival
Sunday 19th June                Mountain Bike Challenge
Friday 24th June                  Golf Day
Saturday 9th July                 The Overgate Colour Run
Saturday 27th August           Slip 'n' Slide
Saturday 10th September     Midnight Walk
September – December        Light Up a Life
Friday 16th December          Christmas Jumper Day
To learn more visit  www.overgatehospice.org.uk  or call: 01422 387121
---
BOY INTERRUPTED BY DALE HIBBERT
Written by Peter Metcalfe
As a Mancunian fan of the Smiths born 10 days after the author, the book had a resonance with me and I enjoyed it. It captures the early atmosphere of the working class city that was to spawn Joy Division, The Buzzcocks and The Fall amongst many others.
It's very much an autobiography of a man living with depression and Asperger's yet still living a full life. He has been a successful musician, studio producer, landscape gardener, IT systems administrator and cafe & nightclub owner. And he has struggled with relationships throughout his life going through four marriages.
The fact that he was the bassist in the world famous band seems secondary although I'm sure Smiths fans will be interested by his insights into Morrissey and Johnny Marr's personalities. Dale didn't get on with Morrissey and found him 'aloof and extremely quiet' – even when they shared a motorbike ride. Johnny Marr on the other hand is a typical outgoing Mancunian full of swagger and it was he who invited Dale to be the bassist with the fledgling Smiths until he was replaced by Andy Rourke 6 months later. It was Johnny Marr who broke the news to Dale in November 1982 after The Smiths had played their first ever gig. The author claims to this day he doesn't know the reason for his departure but seems convinced that it was Steven's (as Morrisey insisted on being called) decision.
In fact Morrissey and Marr were taken to court many years later by their bassist and drummer Andy Rourke and Mike Joyce and the judge concluded that Morrisey made all the decisions and controlled the finances of The Smiths but lacked the will to tell the other band members and got Johnny Marr to do his dirty work for him.
Normally in an autobiography we read about famous people who have 'made it' but this is the story of one of many thousands of aspiring musicians who didn't quite make it but have still lived interesting lives. Dale married and had a child at 16 and was misdiagnosed as a paranoid schizophrenic, only later, in his 40's being properly diagnosed with Asperger's in Sydney where he temporarily 'retired' with his third wife.
The book is also about the deaths and rebirths in his life, the most recent being his move to Prague a few years ago where he met and fell in love with his present partner Svetlana. He said he felt re-born in Prague where he took a TEFL course and taught English at a private school. In England he was a 40 something divorcee and dad whereas in Prague he was in love, hanging around with 20 somethings, playing music again and living a life full of hope.
I think his book is fascinating and could be an inspiration for those suffering with depression and Asperger's. For Smiths fans it is also interesting to get a feel of those early days in Manchester that created the great band.
---
INTERVIEW WITH ALISON JONES
Alison, can you tell me a bit about yourself? I'm a therapist and have been a practising reflexologist for about twenty years. I trained down in London and did an ITEC in anatomy and physiology, and then because people were asking about their diet, I trained as a nutritionist a year later. I've recently trained to do Indian head massage – so now I deal with the feet and head – both ends of the body.
But reflexology is wonderful and every culture has an interpretation of it – it works along the meridian lines, the same as acupuncture and acupressure and involves massaging points on the foot and/or the hand – so it's a great therapy for people who don't like their bodies being touched e.g. the body conscious and very elderly people. It's also very good for relaxation, ear problems (tinnitus), digestive problems and especially insomnia– You can pick up a lot of people's problems through their digestive system. I can then link things to their dietary considerations.
But can you tell me a bit about yourself? Because I was a single-parent it made sense to train as a reflexologist so that I could offer friends something in return for the help they gave me as I didn't have money to give them. I'm very much into 'skill swaps' and I've done that throughout my life. Being able to offer someone a therapy is a wonderful thing as you can help them relax and feel happier within themselves. Also I cook for people and my main passion is to teach basic cooking and plant- based diet skills & nutrition.
What kind of things do you cook? With plant-based food. I have a problem with the word vegan as a lot of people have odd ideas about veganism, so I think it's a bit more positive to say plant-based. I can also link it to growing as I'm very enthusiastic about growing too. I'm a magpie gardener who borrows growing space from other people's plots. I had an amazing year as a Community Food Inspirer with an organisation called Incredible Edible, in Todmorden, last year.
What is Incredible Edible about? It works for the common good of its community, to free up communal land and areas around town where you can grow fresh fruit and veg. These are then shared with anyone passing! Volunteers can interact more with local people through growing, sharing and cooking local food. My Community Food Inspirer role helped me to learn about better growing and what to do with it – so that links in with my diet philosophy. I feel Im a natural educator and love it when people benefit from what I share with them.
Are you still involved with the project? No, I finished September 2015 although I'll remain a busy volunteer, and do sessional work for them. We do a lot of work on social housing estates in Oldham and we are beginning to be working with the Basement project in Halifax. This is a Calderdale project for drug and alcohol rehabilitation. They have just opened a project in Todmorden called TodWell and we've applied to the Todmorden fund to help them.
Have you visited any interesting places? I've been to Japan because they have an amazingly healthy & interesting diet called Macrobiotics. They eat a bit of fish now and then but it's mostly seasonal vegetables and occasional fruit. The climate in Japan is exactly the same as in the UK. I've been able to follow this diet and feel very healthy and I've been inspired to share this knowledge and good feeling.
Did you go to Japan alone? No, I took my son Joe who was celebrating his 21st birthday. He was popular because he is a tall lad, and many of the geisha girls wanted to be photographed with him! I've also been to California and Nevada as well as Spain, but Ireland is where I would always go back to as all my family is from Southern Ireland. They went back there during the war because it was a neutral country. Most of my background and culture is Irish and our ancestors originate from the dark Spanish that were shipwrecked off southern Ireland.
What do you hope to do in the future? If someone gave me a million pounds or I won the lottery, I would open a spiritual growth retreat and I would help people to try a different diet. I'm now working with a yoga teacher to jointly run regular retreats. We are renting places to create relaxing retreats. It's also a creativity space where people have time out to share their skills, relax and have fun!
​
Is there anything else you would like to add? I think your health is the most precious thing you have and I think if you can do anything to make any small changes for better health and self-care, then that should come above everything else.
Are you a Buddhist? Yes, I get my spiritual nourishment from studying Buddhism. I practise at the Ganden Centre on North Bridge in Halifax. I think the best way to help people is by being an example. I don't force veganism or Buddhism down people's throat. If people see you are happy and healthy, they want to know how come?
​
If anyone wants to contact you, how can they do so? Im able to offer 1-2-1 consultations and treatments, and share knowledge and teach groups about Reflexology and plant-based diets/ Macrobiotics I can be contacted via LinkedIn: Alison Jones and email: alisonfoodinspirer@gmail.com. Please check out all about our retreats at: https://creativityweekend.wordpress.com/
---
DO YOU HAVE A VISION FOR YOUR LIFE?
Written by Rumbi Mapanga
Then the Lord answered me and said: "Write the vision, And engrave it plainly on [clay] tablets, so that the one who reads it will run. 3 "For the vision is yet for the appointed [future] time. It hurries towards the goal [of fulfilment]; it will not fail. Even though it delays, wait [patiently] for it. Because it will certainly come; it will not delay Habakkuk 2:2-3.
There was a time in my life when life seemed meaningless and it seemed like there was no reason to dream or carry on. Everything around me looked desolate and unproductive. I was a shell of myself, living like a zombie allowing the winds of life to toss me about. If you have read some of my articles before you might even guess what I am talking about. Darkness was closing around me. At the time it seems like there was no way out, my beloved ones had forsaken me – I felt lonely vulnerable with no anchor to hold on to, until I came to myself like the prodigal son in the word of God and realised that I can decree a thing according to Job 22 and it will be established.
I discovered Proverbs 29:18 which says: "where there is no vision (no redemptive revelation of God) the people perish". In other words when you have no knowledge of who God is and what His plans for your life are then life can be meaningless. You will function according to the situation and circumstances around you. Whereas when you see yourself in God's word and clearly see the picture of why God put you on this earth for such a time as this then like Esther you can easily realise that you are more powerful than what you think, and can dare to go places where no other man has ever dared to go.
Queen Esther grasped the vision that God had put her in the position she was in in order to serve the children of Israel. I believe that is why she had the boldness to go say "If I perish I perish". I ask you this question, what's your vision? Are you here on this earth for a purpose or is life meaningless for you? I believe we were all called for a special purpose and not to further our own agenda but to make the name of God great and make a mark in this generation which can never be erased. Whatever it is no matter how small write it down; make it so clear so that whoever passes by can see.
One of the visions which I put in black ink was to love people irrespective of my previous experience, to love unconditionally no matter what they looked like. Initially, it was very hard to dare to dream that people would want to be associated with me. Oh what a struggle it was to smile, greet people or even dare give a hug. My biggest fear was what if I am rejected again. But I am so glad that God gave me the fortitude to go again and dream. Yes I have no words to explain how God has enriched my life because of this decision. Today I stand up with my head held high flourishing in so many relationships with people from different walks of life and spreading the love of God to anyone I come into contact with. My life has been fulfilled only because I started to see myself not as a woman forsaken, but God's chosen own beloved daughter.
I don't know what you are going through today, you might be believing in God for healing, then today start seeing yourself as healed, imagine yourself walking in perpetual health and use your testimony to encourage others to dream too and to experience God's goodness in the land of the living. You might have a vision to be a teacher – today is the day when you start seeing yourself standing in front of a class, inspiring young minds with wisdom, emptying yourself to be filled again. For God wants us to be his hands and feet in this world – to strategize the way we want our world to unfold. The time has passed when we the children of God have to live in this life as if we don't know who we are in Christ Jesus. We are the children of light and our lives should be the epistle that those around us read. Today I challenge you to dream again and live for something which is bigger than yourself.
​
My prayer is that God will infuse you with new dreams for yourself and that he will establish you to accomplish all that he intended you to do before the foundation of the earth was created. I pray that He will align your destiny with people who sharpen you and draw out the purpose of God in your life.
---
MORE RECIPES FROM JUNE CHARLTON
Steamed Jam Sponge
Ingredients:                     4 oz self-raising flour
2 oz sugar
2 oz vegetable suet
2 tbsps of milk
Pinch of salt
3 tbsps of jam or lemon curd
Method:                          Mix dry ingredients together. Add milk and mix the dry ingredients
Together.  Put jam or lemon curd at the bottom of a greased
Basin. Add mixture (which must be stiff), cover and steam for 1 ½
Hours.
Have boiling water ready in a large pan. Cover pudding and securely
Tie. Stand basin on a perforated rack or two skewers with the boiling
Water two thirds way up the basin. Fit lid and water must be boiling
Throughout. Replenish as required with more boiling water.
---
Shepherd's Pie
​
Ingredients:                    ¾ lb minced beef
1 small onion (finely chopped)
½ pint of stock
Seasoning
1-2 tbsps Worcester sauce
1 tbsps breadcrumbs
Pinch grated nutmeg
1 lb cooked potatoes
½ eggMethod:                          Cook chopped onion in stock until tender. Add Worcester sauce,
Breadcrumbs, nutmeg, seasoning and meat. Mix thoroughly and
Place in a greased disk.
Mash potato, add margarine and egg. Beat well and place on top
Of the meat. Smooth over and bake.
---
A RECIPE FROM ROBERT A WILLIAMS
Recipe for Sour Chickpeas
Ingredients:           ¾ lb chickpeas
3 pints of water
300gms finely chopped onions
2 1/2 teaspoons of salt
1 tablespoon of grated ginger
4 tablespoons of lemon juice
6 tablespoons of veg oil
½ lb of finely chopped tomatoes
1 tablespoon of ground coriander
1 tablespoon of ground cumin
1/2 teaspoon of ground turmeric
2 teaspoons of garam masala
1 teaspoon of cayenne pepper
Cooking Instructions:
1. Soak chickpeas for 20 hours.
2. Boil and then simmer for 1 1/2 hours, strain and save cooking liquid for use as stock
3. Put 2 tablespoons of chopped onions, 1/2 teaspoon of salt, ginger and lemon juice and set aside.
4. Heat oil, put in remaining onion and fry for 5-6 mins.
5. Add tomatoes, put in coriander, cumin, turmeric and cook for 1 min.
6. Add chickpeas, 2 teaspoons of salt, garam masala and cayenne, mix and simmer.
7. Cover for 20 mins and cook gently.
8. Add mixture set aside from item 3.
Serve with rice and raita.
---
LETTERS PAGE
Dear Editor
I am writing to declare that I believe anyone, anywhere, has the right to take their own life – for any reason. I don't agree with religious people (who only want everyone else to follow what they follow and believe what they believe) who say we must live even if we are in bad pain. Live and let die I say if that's what someone wants, for life for some people is unbearable with little prospect of improvement.
A Peterson, Bolton
Dear Editor
Some older people constantly complain about the behaviour and lack of manners of some young people. I think some older people (especially some old women) are much ruder and nastier than most young people you will meet – I am often appalled by some older women's behaviour and rudeness when I travel on my local bus.
Tom Smith, Southampton
Dear Editor
I think it's ironic that some people who work for animal charities spend their working time promoting animal welfare and then go home and eat meat! Some consistency please!
Sarah Jones, Leeds
Dear Editor
I just want to write in and say what a wonderful job our queen does – she never puts a foot wrong and never complains, and not only does she bring much needed revenue into the UK, she represents us so well on the foreign stage. Long live Queen Elizabeth II!
Phoebe Taylor, Halifax
Dear Editor
Does anyone else think that old performers like Paul McCartney, Mick Jagger and Bob Dylan – to mention but a few, should retire gracefully? Not only do they continue to hog the limelight, they continue to bore us all stupid!
John Winston, Colchester,
Dear Editor
I am a firm believer that public services should be owned and run by the public. Why should shareholders receive money for doing absolutely nothing? If shareholders are necessary, then surely only people who work for a company should be allowed to own shares. It is much healthier to have a good mixed economy than one dictated by greedy fat cats.
Alison Bones, Huddersfield
Dear Editor
Some people frown upon other people who choose to spend their spare time watching T.V. – even on sunny days. Whilst I don't do this myself, I think people should do what makes them happy as long as they aren't hurting anyone else, animal or insect. I am tired of hearing people judging other people!
A Arkwright, Luton
Dear Editor
With one per cent of the world's population possessing over half of the world's wealth, it is not surprising that those with, will fight until their last breath to keep the status quo. Consequently, they prefer a peaceful society where everyone knows their place and works for them – for example: a civil war would seriously undermine their position so we are all encouraged to accept our problems and pretend that everything is hunky dory! I do not condone violence but I think that we shouldn't sheepishly accept our lot in life.
John Hartley, Leeds
Dear Editor
As a young man of eighteen I would just like to say that my future looks bleak: get a job, partner, mortgage and probably have children and then die! I don't want to be negative but being forever in debt and stuck in a boring job doesn't really appeal to me. There must be a more exciting way to spend our short time on planet Earth! Who would want to be a man if they had a choice?
​
P Storey, Shrewsbury
---
GOMORRAH BOMBING JULY 1943.
In July 1943, I was eleven years old and living in Bradford. On the night of 27th while I was in bed I heard a large convoy of aircraft flying over. It went on for a long time perhaps three quarters of an hour.  It was obvious that something special was happening. I went to sleep but woke several hours later to hear the convoy returning. Interestingly Yorkshire and Lancashire had united together in fighting the enemy – the convoy was made up of Halifaxes and Lancasters. I recall feeling pleased and proud that we had given those nasty Germans a bombing (remember I was only eleven and completely naive in the ways of the world). What I later discovered was that the convoy had been bombing helpless civilians in Hamburg. This was an act of murder fuelled by revenge. It became known as the Gomorrah Bombing (after Sodom and Gomorrah).
I have since considered the thoughts of the aircrew that carried out the raid. They were carrying out instructions and had to obey – but were they were not without their personal thoughts and convictions. They were used to being sent to bomb munitions factories or a railway terminus. In this both sides in the conflict were skilled. (As an example think of the German bomb aimers – the area around St. Paul's Cathedral in London was devastated but hardly any damage was done to St. Paul's.)
But on the 27th July 1943, being told to drop their bombs indiscriminately on civilians must have shocked them. I know of a Spitfire pilot who shot down many German fighters. At the end of the day he would pray for those he had killed, for the parents whose son would not come home, for the sweetheart who had lost their loved one. He was doing a job which needed doing but was not proud of the deaths he had caused.
There is no glamour in war but events like the Gomorrah bombing of Hamburg must make us ashamed.
Written by Michael Blackburn based on his own experience and information from Wikipedia.
---
Advertising From The Horse's Mouth
For a limited time we are offering FREE Advertising space
---
ARTICLE ABOUT TRAVEL BY BRENDA CONDOLL
Hello. My name is Brenda and Dean asked me to write an article – so here goes…
I would like to tell you about the travelling I have done in my life. I came to England in 1967 from Nevis via St. Kitts, Antigua and Bermuda. I landed at Heathrow Airport and then went to Leeds and Bradford Airport to start my new life in England.
When I was younger, I travelled to Rhyl in N Wales on a West Indian trip, Dublin in the Irish Republic with a housing association I live with called St. Anne's and also to Elgin in Scotland also with St. Annes.
With Dean I have visited: Mallorca, Portugal, Spain, Gibraltar, Malta, Belgium, Turkey, Holland, Kos, St. Kitts and Nevis and I have stayed with my sister in the Bronx, in New York. I enjoyed visiting Mallorca the most.
In England, I have visited Beamish Museum in County Durham, Chester Zoo, The Great Yorkshire Show, Blackpool, Scarborough, Bridlington, Filey, Skegness (Butlin's Holiday Camp), Southport, London, Whitby, The New Forest, Fountains Abbey and Cleethorpes.
​
I feel very lucky to have been well enough to visit all these places and it just shows what you can do if you save up hard!
---
Springtime Thoughts
By Brenda Condoll
​
Now that winter is over and spring is here once more
We will have showers every day and chilly weather is still here.
We have to do the spring cleaning which includes wiping the window sills and skirting boards, mopping and dusting.
Off with the heavy coats and on with lighter coats.
It is time to tend the garden as the lovely, colourful tulips and daffodils show their faces.
The reassuring songs of the birds fill the air as they nest.
These are my thoughts of spring.
---
Editor's Last Word:
 Well that's it for another month. I hope you enjoyed reading the magazine and please note that you can send things to be considered for future publication to: 
deancharltonmag@gmail.com
 Dean