FROM THE HORSE'S MOUTH 
–
May 2017 edition      No 29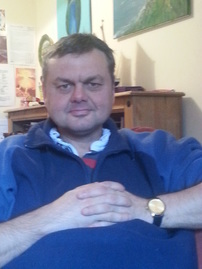 Hello.
I hope you are well. I think that the magazine is evolving nicely but it only exists because of other people. You are very welcome to submit things to be considered for publication and you can email them to us at: deancharltonmag@gmail.com    Dean
---
MY NOT VERY SERIOUS STARS
Scorpio 24 Oct – 22 Nov
This month a faulty vacuum cleaner may change your life if you take it to be repaired. A Chinese man may cook you a lovely meal but will offer you more than his king prawns. You will find a wallet full of money which will put you in a quandary. Try smiling more at strangers.
Sagittarius 23 Nov – 21 Dec
Take pity on a geek who is friendless but has a good heart. Your skimpy clothes may be sending out the wrong message to someone of the opposite sex who clearly fancies you. Why not go out and buy a pet rat for someone close to you? Eat more pears for roughage.
Capricorn 22 Dec – 20 Jan
Even if you feel lonely at the moment, it is not a good time to embark on a new relationship. Your recent money problems will soon evaporate but that doesn't mean you should start spending money like a fool. Now is a good time to follow your dream irrespective of what other people think.
Aquarius 21 Jan – 19 Feb
An old woman with a scruffy dog will get on your nerves but remember to live and let live. The chance to have an affair may be too much to resist – but you'll regret it. Show someone less fortunate than you a little kindness. An attractive woman who works in a café you frequent may lead you astray.
Pisces 20 Feb – 20 Mar
A famous person may shock you with their behaviour, but remember they are human just like you. Now your partner is having a rough time and needs you to support them. It is a good time to supplement your diet as your immune system needs boosting. A good time to buy a lottery ticket.
Aries 21 Mar – 20 Apr
Now is the time to stop being a fashion sheep and follow your sense of individuality. A holiday would be a good idea, but please don't exhibit your layers of fat by wearing your old bikini or mankini. An old lover may soon try to cause you problems but turn the other cheek.
Taurus 21 Apr – 21 May
This month is a good time to start the creative project you have had in mind for a while. A young woman will reveal something that titillates you and makes you feel more alive. A landlord may shock you with their greed, but bite your lip for now – things go and come back around and all that.
Gemini 22 May – 21 Jun
Starting to keep tropical fish may enrichen your life and proves to be a most rewarding hobby. An old, spiritual Indian man may come into your life to reveal a new path for you to follow. A life in politics may be for you as you are so good at lying through your teeth. Treat yourself to something nice to wear.
Cancer 22 Jun – 23 Jul
Somebody who is usually very serious will surprise you by doing something very mischievous and very funny. It is time you started to drink more water and less alcohol. Involvement with a social enterprise may be just what you need at this time. Start wearing a bow tie.
Leo 24 Jul – 23 Aug
You may be eating a lot of chocolate at the moment but this may be what you need to do to get through a difficult patch. An immigrant may do something that reminds you we are all basically the same – with the same needs. Money is short so consider becoming a career petty criminal.
Virgo 24 Aug – 23 Sep
An old college friend will turn up and try to impress you with her wealth – but just humour her as she has clearly lost the plot. A good time to start doing something creative – but be ready for criticism from those who never do nothing out of the ordinary. A good time to start wearing your dentures again.
Libra 24 Sep – 23 Oct
​
A potential partner may disappoint you when they reveal that they don't want children. If you are finding it hard to make new friends, consider buying a chimpanzee. Do ignore the religious fanatic who wants to convert you to his religion, as you have a mind of your own.
---
Advertisers May 2017
So You May or May Not already know about #FTHM Advertisers page. We are running Advertising Free through 2017 and this is  a great opportunity to take advantage.
If you want to advertise simply contact Dean and let him know what it is you wish to shout out about.
---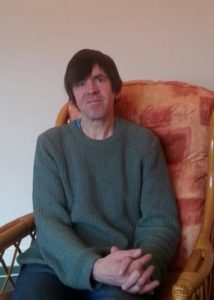 GARETH PARRY TALKS ABOUT HIS ROLE AS A COUNSELLOR
Gareth, can you tell me a bit about yourself? Hi Dean, yes of course, my name is Gareth Parry and I'm a counsellor. I practise under the heading of Hebden Counselling based in the Hebden Therapy Centre which is on Valley Road, in Hebden Bridge. I've been a counsellor for five years.
I began my journey as a counsellor in 2008 when I decided to do something new in my life – something that would be helpful not only to myself but to other people. At first, it was a very daunting journey as I had not worked before that because I am epileptic. It was frightening going back into education which I'd left when I was 16 with few qualifications.
What did your training involve? First, it was an introduction to Person-Centred counselling but alongside that, I took another class which was an introduction to counselling theories which looked at the other approaches to counselling: Psychodynamic, Transactional Analysis, CBT (cognitive behavioural therapy) and Gestalt.
So do you offer all these types of counselling? I do yes. It depends on the individual whom I'm counselling and the issues that they bring – I use my knowledge and experience to guide them down the most appropriate path.
So, how did you train? I did 16 week introduction courses at Burnley College followed by more substantial one year courses which once again were in both Person-Centred counselling, and counselling theories. I then did a two year course in Person-Centred Counselling – which qualified me as counsellor in 2012. Since then I've gained a first class degree in Counselling and Psychotherapy from Salford University.
Was all this a very daunting experience? Yes, of course, as part of the two year course I had to go out on a placement and take on clients to show my worth as a counsellor – an aspect of that was to write about one of my clients, in a confidential way of course. So I did have experience of dealing with real clients with real issues on that placement – people with issues I'd never met before. I did my placement at the Open Doors Centre, in Colne, near Burnley and gained the necessary one hundred hours of counselling experience needed to qualify.
Was this all done on a voluntary basis? Yes. The two year course and placement was like doing an apprenticeship in counselling. I had to have a supervisor (who acts as my counsellor and advisor) and manager at the Open Doors Centre (who allocates clients to me). Since which time I have been slowly preparing myself to set up my own private practise.
To become an accredited counsellor, you need 450 hours experience under the BACP guidelines, so by remaining at the centre my volunteer counselling enabled me to achieve this standard and I am currently finalising my application to become an accredited counsellor.
Eventually, I decided that I would like to do a BSC in Counselling and Psychotherapy and I have recently achieved this goal. I'm also always doing personal development courses to widen my experience and knowledge of counselling.
What do you think is counselling's role in modern society? I see counselling as a way for those who feel they are not being heard, a way for those who are seeking an answer to their issues, to have a voice and importantly to be listened to. Maybe even sometimes a way to make clients think about the issues they hold and also to reflect and even challenge themselves.
What happens when a client first comes to see you? The process would be that I would explain who I am and the type of counselling I offer which is integrative and pluralistic in nature i.e. a mixture of the aforementioned approaches to counselling. I would try and see what the client needs and to understand them whilst using aspects of those approaches to help the client in the moment.
Can you speak a little bit more about the different models of counselling that exist? Person-Centred is an approach introduced by Carl Rogers and which is used generally in the western world. It is client led so the client will express where they feel they are at, in the moment. The counsellor will always work in the 'now' and it's always what the client believes they need to look at. There would be empathy from the counsellor and it would all be done in a congruent, non-judgemental way. It's all about the client's feelings and dealt with in an honest way but there is always an undercurrent of challenge within the sessions.
CBT is another approach I might use – it is one that has been utilised by the NHS in recent years; it's seen as a quick fix in my opinion but can be useful when used alongside the Person-Centred approach. It deals with looking at the triggers that can set off feelings in ourselves and possibly desirable or undesirable behaviour. So CBT is used to find the root of a problem and remodel the linked behaviour in that process.
Then there are things like Transactional Analysis (TA) which looks at our inner 'parent', 'adult' and 'child' and how we interact with others and also ourselves. We look at how these facets work together and how we can utilise this understanding to bring about a healthier understanding of ourselves and how we respond and act in certain situations.
So utilising these approaches can lead to a more confident person with hopefully greater self-esteem and self-worth.
As a counsellor, do you think there is room for Freudian theories? Of course, psychodynamic which is very much about the Id, the Ego and the Superego – the Id being our 'child' which is calmed by our Ego and Superego which sits in a sense by the 'parent' in us. Freudian theories are always useful in counselling.
Do you think counselling should always be done in a secular context? Primarily I think counselling should be according to the client's needs, in the present. I have counselled people of different religions but I have never tried to push that aspect of their being in our sessions. I think the counsellor must walk in the client's shoes and be empathetic. I do accept what they bring to me and I try and walk with them on that journey.
Would you always respect confidentiality, if for example, someone has broken the law?
In the first session, when we sign our contract, there are ethical responsibilities of care mainly to the client but also to others. So I would read to them the following:
Confidentiality
You're counselling and all that is spoken in our sessions will remain fully confidential except in the following cases:
If you disclose that a child has been harmed or is at risk. If you disclose that you intend to cause serious harm to others, I will be obliged to inform the police or if I believed you intended to cause serious harm to yourself, I may have to discuss this with the appropriate authorities.
If you disclose information covering terrorism or trafficking acts, I may need to take this further.
If a court of law compels me to give evidence about a criminal offence that you have mentioned during counselling with me, I would need to talk about it.
However, it is important to point out that if, in any of these instances I did need to break confidentiality, I would inform the client before doing so.
Have you anything to add? My journey as a counsellor has been extremely enriching and it's been a privilege to meet, interact and understand different people who have trusted me and confided in me. I believe counselling is a natural process which I enjoy and which many people (myself included) can gain from in both a mentally balancing and positively behavioural way.
If people are interested in contacting you how can they do so?
Email: info@hebdencounselling.com
Website: www.hebdencounselling.com
Mobile: 07770635046
---
CHERNOBYL CHILDREN'S PROJECT (UK)On 26th April 1986 there was a huge explosion at the nuclear power station at Chernobyl on the border between Ukraine and Belarus. Some of the nuclear materials spewed from the reactor were carried around the world, but the heaviest fallout landed in Belarus. A quarter of the country's best farmlands and forests were poisoned with caesium 137 which will be in the soil for hundreds of years.
Radioactive iodine has only a short half-life but it was ingested by so many people that thyroid cancer in the children living in the most contaminated parts of the country rose by over 100 times. Despite the evacuation of over 400,000 people, there are still two million people in Belarus living on seriously contaminated land.
Recuperative Holidays
A holiday abroad gives children the chance to get away from this environment and forget their worries. For children who have major health problems or who have had cancer, it is especially important.
Every summer we invite many teenagers in remission from cancer, as this age group are seldom invited by other charities, and the holiday gives them a better chance of avoiding a relapse. We also bring very young children, when their treatment has finished, and they travel with their mums, who are almost as much in need of a holiday as the children.
Our local groups raise the funds and organise activities for the children which range from picnics and barbecues to visits to theme parks and activity centres. The children stay in pairs and their month is usually divided between two families.
Supporting Children with Cancer
When we receive an SOS from the children's cancer hospital for a medicine which they cannot buy in Belarus we try to supply what they need whenever we can. If treatment is not successful, the care provided by the Hospice is vital. We support the Children's Hospice in Minsk and have a home palliative care team in Gomel.
Foster Care Training Programme
We organise educational visits to the UK and take health, education and social work professionals to Belarus to give advice about out projects. Since 2000 we have run training programmes in Belarus for directors of institutions, psychologists, teachers and academics. This training has helped to get hundreds of children fostered into local families. We have training programmes in Leaving care, Restorative Justice and we are now offering training in fostering children with disabilities.
Supporting Children with Disabilities
Zhuravichi Children's Home – Much of our work in Belarus focuses on improving the lives of children with disabilities. We have been supporting Zhuravichi Children's Home since 1997. As well as supporting holidays for some of the children and young adults we have brought the director and some of the staff on educational visits to Britain, taken specialists from the UK to advise at Zhuravichi, and we sponsor the salaries of extra carers.
Klimovka and Rodni Kut – In 2000 we created a small family home in the village of Klimovka for young adults with physical disabilities, who had grown up in Zhuravichi. They have now caught up on their education and learned to cook and look after themselves and their home. And in 2003 we moved four young children from Zhuravichi to live in a house in Rogachev with some lovely carers and a foster father. The teenagers at Rodni Kut are very attached to 'Papa Sergei', their five 'mamas' and all their brothers and sisters.
Families with Children with Special Needs
For families who look after their severely disabled children at home, life is very hard. In 2004 we set up The Mayflower Respite Care Centre in Gomel, which provides care, good food and lots of fun for groups of six children while their parents have a much needed break. In 2008, Social Protection took over most of the costs of running the centre, whilst we continued to provide transport for a further five years.
We set up a class in 2005 for children in wheelchairs in Special School No 5 and provided their transport to school until 2014 when we gave minibuses to both Mayflower and the school. We also provide psychological support and practical advice to support young families with disabled children.
​
If you would like to know more, you can view our website at:  www.chernobyl-children.org.uk
Chernobyl Children's Project (UK) Registered Charity NO. 1059832
National Office: Kinder House, Fitzalan Street, Glossop, Derbyshire SK13 7DL
---
P
HOTOGRAPHS OF THE HALIFAX AREA TAKEN BY SHAUN PILKINGTON
---
SHEILA HIGHAM TALKS ABOUT HOW ANIMALS HELP US
"Come away, nasty, dirty, cats," said the old woman, dragging her young granddaughter away from my table at the car boot sale where I was fundraising for my cat sanctuary. I began to think back to what had set me on this road of commitment to helping these creatures.We had always had cats when I was a child but this one was special. We lived at the shop and goods were delivered on a Friday. Inside one of the boxes was a tiny kitten, so young it could hardly lap milk. At the time, as a teenager, I was struggling against an eating disorder but helping that little creature, willing it to survive, focussed my mind on something other than myself and I pulled through.Years later, I looked for a way of repaying it, to give something back, and I became a fosterer for the Cats' Protection, caring for and rehoming up to 60 a year. One day, a woman phoned me. She said she had looked after both her mother and her sister as they died of cancer and now she, herself, was in a dark place and her blood pressure was sky high. One morning she found a kitten on her front door step and took it in. On her next appointment with the doctor he asked her what had changed in her life as her blood pressure was down to normal and she was so much better. She told him about the kitten and he said, "That's it, that is what has helped you."
​
We can gain so much from our animal companions, be it cat, dog, donkey or whatever. They are sensitive to our needs and give us unconditional love and companionship. Even if we cannot have one at our home, for whatever reason, we can volunteer at a rescue centre and discover such joy, peace of mind and friendship.
---
BRENDA CONDOLL TALKS MORE ABOUT SCHIZOPHRENIA
Brenda, how has schizophrenia affected your life? It has made some of my life very difficult and I would never have thought I would be so poorly.
When did it first happen? In 1976.
What actually happened? I started hearing voices and seeing spaceships.
Why do you think you became ill? I didn't have a good relationship with my mother – she wasn't very nice to me. I can't understand why.
Do you think your illness was caused by stress? Yes.
Were you on your own when you took ill? Yes and I was living alone in a flat in Seacroft, Leeds.
What happened when you first got ill? I was doing some painting in my flat, and it was suggested to me later, that it was all too much for me and triggered an episode of the illness.
What actually happened to you? I was going out into the street to a phone box to call a doctor as I felt unwell. Fortunately the police arrived and realised I was unwell and took me to the police station. They then suggested that I went into hospital.
How did they treat you in hospital? They gave me medication and a lot of ECT.
How long were you in hospital for? 3-4 months and then I returned home and went back to work.
What was your job? I was a secretary.
Did you get ill again after that? Yes and I had to contact my social worker who arranged for me to stay in a hostel in Leeds – which I didn't like. After a few weeks, I asked them if they could put me somewhere nearer town so they contacted St. Anne's Housing Association who moved me into a place called Hartwell Road.
What was it like at Hartwell Road? It gave me a home for two years but there was a lot of borrowing and begging that went on.
Where did you live after that? I lived in a group home in Harehills, in Leeds for ten years which is where I met Dean. I now have my own flat in Simmons Court, in Leeds.
How are you today? My illness is controlled by medication. I do have aches and pains but I'm a lot better now.
---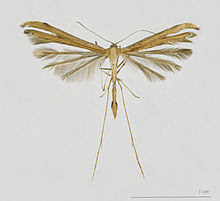 Emmelina
Written by Ruth Minich
We stared into your lighted window tonight. Pressing my face up to the glass I watched you move from room to room and listened to your private conversations. Watching and waiting.
We are the ghostly shades you glimpsed from your eye corner when you brought the washing from the line, the brush against your bare shoulder when you put away the spade and locked the shed door.  Watching and waiting we tickled the ears of the cat on the sill, listened to the grunts of the hedgehog among the lettuces, caught the scent of the fox as she delicately picked her way across the gardens. Watching and waiting for this, this silent dark time when all the village sleeps.
Finally we abandon ourselves to the cool rush of air as it lifts us high through the village and higher up the hill. Up & up, over mossy walls we travel, across wet grass to woolly warmth of ewe and lamb. We breathe the milky air and wait and watch once more as a wide white owl glides silently past ghostly and ethereal as ourselves, towards its unsuspecting prey.
Then down, down, down we tumble, down the hill, down through the warm garlic woods, down to the cold rushing river with its falls and rills and deep brown pools where speckled trout lie still as stones. We long to linger, mesmerised by the cracked mirror of moonlight upon the water, but the cold, cold, breeze pushes us along swiftly and up and up.
On and on across the marshy upland, past roosting moorhens, out onto the misty road above the valley, where rabbits run and rooks feast on their remains. We hear the cry of curlew and the pheasant's guttural scrape. The too bright crimson painted sky shouts it's warning too late, too late! We are lost. The swifts are already swooping and diving, I fear we shall not see another nightfall.
Lepidoptera Emmelina Monodactyla – or plume moth – one of the commonest moths in Britain, pale brown, it can be difficult to see – nocturnal.
---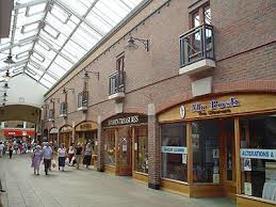 JUNE CHARLTON TALKS A BIT MORE ABOUT HER LIFE
What was it like growing up in Castleford when you were a child? It was alright; I liked it because people were friendly; I liked going to play in James' field. We lived near a pub called The Eagle so on a Saturday night, we used (as kids) to watch almost everyone coming out drunk.
What did you think of them when they were drunk? Well I was used to it with my dad – I had a drunken father.
Did you come from a wealthy family? Not really no.
What did your mother do for work? She used to work in the fields picking beetroot, cabbages or potatoes.
What did your dad do? He used to go to Wales with a van and take scrap as he was a scrap merchant. He used to come back with loads of money and lay it out on the table – and we loved it!
Did your dad spend money on you? Not a lot. He once bought us a new coat with black velvet on the collars and we thought it was great.
How many brothers and sisters did you have? There were six girls and one of them called Josephine died of an afflicted heart when she was young.
How old are you now? 79.
How many of your sisters are still alive? Two.
What was Castleford like when you were a child? I thought it was lovely.
Did you enjoy school? Not really but I had to go. I could have done much better if I had not had to take time off to go for tablets for my dad, to the chemist. I was always in a 'B' class though.
So were all your family self-employed? More or less – they were scrap merchants or rag and bone men.
How old was your mother when she died? 54 and she died of bronchial Asthma.
How old was your dad when he died? Also 54, but the local paper said his death could have been prevented – he died of hypothermia as he didn't look after himself. He used to sleep anywhere when he was drunk including in the snow.
What do you think of Castleford nowadays? It's my hometown so I think it's alright. I like it.
Has it been modernised? Yes. The Carlton Centre has been modernised, in fact there have been some big changes.
What did you want to do, as a kid, when you grew up? I always wanted to work in an office but initially I went to work in Bellamy's factory which was a liquorice factory. Then when Mackintosh's chocolate factory was built, I worked there and did quality control picking out all the misshapes.
Did you eat them? Some of them. You couldn't take any of them out. There was a certain day when you could buy a big parcel of sweets.
Were you well paid at Mackintosh's? Yes, although I was also well-paid at Bellamy's as I was in dispatch and got a good wage.
What did you do after your time at Mackintosh's? I worked for an American company that made toys called Dennis Fisher. It was there that I realised my ambition of working in an office. After that, I worked for eleven years in an office for Thistle Hotels, in Leeds.
Do you wish you had had a better start in life? It's no good wishing now, is it?
What are your hopes for the future? To be happy and healthy.
Do you want to live a long time? Yes, because I still enjoy life and would like to travel more.
What's the best holiday you've ever had? When we went to lots of places in America, including San Francisco.
​
Where would you and your husband like to go in the future? We'd like to go on a Mediterrean cruise and also maybe visit the West Indies.
---
I'm Constance Ray, one of the creators of Recovery Well. My team and I recently created this site out of love and compassion for those who have been affected by addiction in some way. Of course, there are millions of people struggling with an addiction, but there are also many of us who have seen how debilitating addiction is by witnessing people we love endure it.
That's why we feel it's important to give hope to those whose lives are being affected by substance use disorder, no matter what way that may be.
Our first project with Recovery Well is a really special one: We've interviewed people in recovery who want to share their experiences in order to offer a ray of light to others. We're writing inspiring stories based on their insights in the hopes that sites like yours will be interested in posting one.
---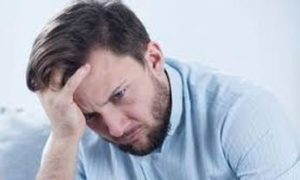 CONQUERING THE RELATIONSHIP OF STRESS AND ADDICTION
​
Photo by 
Pixabay
Hard days are just a fact of life. And when every single day feels like a struggle, it's natural to seek ways to cope with our stress and anxiety. Unfortunately, many people choose drugs or alcohol to cope with stress more difficult — but that doesn't mean it's easy to just stop using. However, it is possible to live a healthy, fulfilling, joyful life without relying on dangerous substances — and if you're already battling an addiction, it
 is
 possible to reclaim your life.Consider these inspiring examples of people who have done just that:
Alonzo's Story
Alonzo had a history of drug and alcohol use, but had been clean for nearly three years. Confident in his sobriety, he stopped following through with the necessary care he needed."I stopped talking to my sponsor and stopped going to meetings and stopped being held accountable," he admitted.Alonzo threw himself into his career. To combat the stress of work, he started joining his buddies at the bar after his long days, and things began to spiral out of control."Normally at the bar is where most of the contractors would meet, so we would drink and snort cocaine and make bad decisions."After seeing the toll his unhealthy lifestyle was taking on himself and his family, he decided to make a change. He checked himself into a 
drug and alcohol rehab center
, and not only found sobriety, but healthy coping tools that he still uses to this day.
Before treatment, "I had a problem with being vulnerable," Alonzo reflected. But now he knows how to handle his stress and anxiety when they are triggered:
" … Being in contact with my emotions, understanding what to do in the situation of being bored, and understanding what to do in a situation when anxiety kicks in. How to not look over into the future, but just actually just live for that day. And by me living just for that day, it kind of sets everything right into that day, the time that I do have."
Matt's Story
Like Alonzo, Matt struggled with substance use disorder for years. After trying to solve his issues alone, he finally sought professional treatment — and found the help he never knew he needed.
"I've come to the realization after some sessions with my therapist that the issues that were causing me to relapse were ones I didn't even know about — things that I could remember, but I really did not understand the gravity of how that could impact someone's life."
Matt thought that relying on alcohol was the only way to cope with life.
"As an alcoholic, you learn how to adapt to the way you feel, and it feels normal. I remember what it was like in the beginning for me to just try to not drink and try to get through life, and just how impossible it was to live life on life's terms on a daily basis."
Now living clean and sober, he doesn't feel burdened by the stress of life — he feels excited to conquer it in new, healthy ways.
"I knew something was going on and I found out what it is, and I'm very optimistic and excited about the fact that I can go back out there and not live in that state of anxiety that I didn't even know I was living in."
Life isn't easy. But there are ways to love it, even on the hard days, without endangering our lives or letting stress or anxiety get the best of us. As Alonzo and Matt have bravely shown, sometimes the first step is simply reaching out for help — it can truly be the action that saves you from struggling to get from one day to the next.
---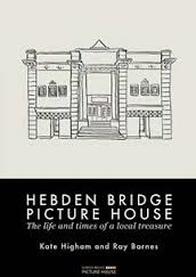 KATE HIGHAM TALKS ABOUT THE BOOK SHE C0-WROTE ABOUT HEBDEN BRIDGE PICTURE HOUSE
Kate, can you tell me a bit about yourself? Yes. I am married and have two children. I have been on the committee for The Friends of the Picture House for about two years – we had been meaning to write a history of the Picture House for a long time but no one had ever got around to doing so until my dad, Ray Barnes, decided to start writing such a book. I then got sucked into the project as it was so interesting and fully enjoyed the experience.
Are you from Hebden Bridge? No, I'm originally from the Midlands; I moved up to Leeds when I was 18 and then ten years ago, my husband and I, moved across to Hebden Bridge.
What do The Friends of the Picture House do? They are voluntary and they give practical help to the Picture House e.g. we help with the spring clean of it, help with painting and decorating; we fundraise and try to represent it by going to council meetings. I have thoroughly enjoyed helping out at the Picture House.
Before we wrote the book, no one had ever collected all of the information about the Picture House together in one place before – the information was just all over the place and if it hadn't been put together now, it would have been lost forever.
How long has the Picture House been in Hebden Bridge? The Picture House opened in 1921 but there was another cinema called The Royal Electric Hippodrome before that which opened opposite the Memorial Gardens, in 1912. As cinema became more popular and people wanted more of it, they got the money together and built the Picture House.
Was there some kind of mobile cinema before this? Yes. At the turn of the nineteenth century, the first experience people will have had of moving pictures, would probably have been through travelling theatres that visited places like Hebden; as moving pictures came into fashion they started showing excerpts of films as part of their shows – the people who owned these travelling shows used to buy their films as something like a shilling a foot – rather than based on content.
What was the first film showed at the Picture House? There was an opening ceremony which included a series of short films (silent and probably subtitled) with musical accompaniment. One of the first films shown was The Iron Stair and another was The Torn Sail. The first weekend the Picture House opened it showed Anna the Adventuress.
Has the Picture House had lots of owners? There have been several changes of ownership.
The Picture House struggled around the 1970s when Calderdale Council took it over. In between times there have been lots of owners and managers and this is all laid out in the book. I think the fate of Hebden Bridge Picture House is reflected in the fate of cinemas throughout the country – it went through its heyday in the forties and fifties but struggled in the sixties as more and more people owned televisions.
Having got through all these problems, we have come to realise, through our research, how lucky Hebden Bridge is to still have a functioning picture house as so many cinemas have been lost. This is because of the emergence of the bigger cinemas which have more money and who can afford new releases and to keep the blockbusters for as long as they want to. Whereas, cinemas like ours are 4 – 6 weeks behind and thus depend on the loyalty of our customers.
Has the Picture House had to become more bespoke to survive? Yes. They have had to look hard at their market audience and try and fill gaps that the larger cinemas can't fill. The big cinemas give you things like easy-parking, food on site and blockbusters but smaller cinemas like ours give you a better atmosphere, tea/coffee in china cups, homemade cakes and different genres of films that you don't find in larger cinemas.
Is the staff at the Picture House voluntary? No, they are all paid.
Does the Picture House support itself financially? Yes. It was taken over by Hebden Royd Council on the understanding that it would support itself – it does, although occasionally it gets some grant-funding. I think the present management is very switched on and careful about its programming in order to make the best of the audience that it has got.
What has your co-author (your dad) Ray Barnes focussed on? He has done a lot of the research going to local history societies and tracking down old documents and photographs.
Were people helpful when you approached them for information? Yes, very helpful.
If people are interested in buying your book where can they do so? From the Picture House, the town hall in Hebden Bridge, the Bookcase and from the Tourist Information Centre. At the moment we are in the process of arranging for the book to be also sold through the Picture House website.
Where does the money made from the book go? Every penny goes to the Friends of The Picture House. It has been a real labour of love – we have fundraised over several years and used some of this money to print the book.
(To Sheila Higham, Kate's mother-in-law, who is also present) Have you anything to say? I was very honoured to be asked to proof read the book and I found it fascinating reading.
(To Kate) Did it take a long time to write the book? It took months and months; no information was collected together; we've managed to track down people who used to be affiliated to the Picture House and interviewed them. In the future I would like to do more in-depth oral recordings of people who were involved, in some capacity, with the cinema so we can actually hear their voices.
Is there anything you would like to add about your book? Through doing the research and writing it, we realised how close Hebden Bridge has come to losing its Picture House – literally by one vote at council meetings – so we must all treasure it, visit it, and go to see films there.
How did the Picture House survive the Boxing Day floods in 2015? By the skin of its teeth really. We were there the day after and it was a grim sight; it was all mud and silt in the auditorium and as there was no electricity, we cleared up by floodlight. A lot of the money that the Picture House had managed to build up was used for its repair and refurbishment. A lot of the interior was replaced and ironically it is now a beautiful place to visit.
(To Sheila) Have you anything to add? I hope the cinema continues to grow and is well-supported.
(Kate) We sometimes have tours when the manager takes a group of people around the Picture House to see behind the scenes.
Has the Picture House been used for things other than showing films? At the beginning it was set up to show films but also as a place for public gatherings and it has put on theatrical and musical shows – it still does during the Hebden Bridge Art Festival. It really is essential for the community of Hebden Bridge to cherish the Picture House and be aware how easily we can lose it.
If anyone has any information that they think you may be interested in, how can they contact you? At:  kate.higham@icloud.com
---
IGNORANCE OF THE LAW IS NO EXCUSE
Anonymous

A few laws which we should be aware of:

If the noise of a garden water feature disturbs your neighbours then you must turn it off.Ask your neighbours if you wish to attach a clothes line to their wall or fence.Do not use your neighbour's WI-FI connection without their permission. (Misuse Act 1990 Communications Act 2003).Only cut back tree branches as far as they overhang your land. If the tree has a preservation order you cannot cut any branches.If you do cut back your neighbour's overhanging tree, don't just throw back the cuttings. It could be considered fly-tipping.If you take fruit from your neighbours tree is can be considered as theft.Ensure any CCTV cameras around your property do not point at a neighbour's land. It could lead to a breach of privacy.Smoke whether, from a wood burner in the house, a chiminea in the garden or a barbecue can constitute a nuisance.Environmental health officers recommend that noisy DIY should only take place between 8a.m. & 6p.m on weekdays.
Vacuuming on a Sunday could potentially be illegal.
Keeping chickens, which can also bring noise, flies and vermin can be deemed to be nuisance behaviour.
When positioning children's trampolines, be mindful of their placement to avoid children being able to see into other people's gardens and violating their privacy.
Bright security lighting, if shining directly into a neighbour's property, can constitute light pollution nuisance.
A garden hot tub may be a nuisance to your neighbour because of noise.
If parking a caravan or motorhome on a driveway, give some thought to whether the position of the vehicle might affect your neighbour's right to light and whether it constitutes a nuisance.
​
Hand on heart – can we say that we have never broken of these laws?​
---
TWO MORE INTERESTING RECIPE FROM HUI MING BAYLIS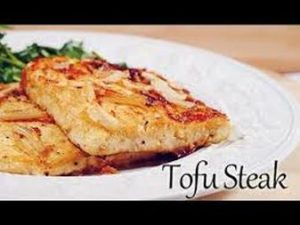 Tofu Steak
Ingredients:
3 pcs tofu (cauldron)
Pairing vegetables:
1 pic lettuce leaf
2 cherry tomatoes (halved)
2 spears of asparagus (blanched well)
Marinade:
2 tsps. black bean soy sauce
Drizzle of sesame oil
1 tbsp molasses sugar
Dash of black pepper
Method:
1)  Preheat grill oven.
2)  Score tofu on the surface (a pattern) but do not cut through.  Spread marinade over and leave it for 30 mins.
3)  Place tofu under the grill and bake till golden in colour.  Serve with pairing vegetables.
Aubergine with ginger shreds
3 small aubergines (sliced into halves)
30 g ginger shreds
Seasoning: (mixed together)
1 tbsp miso
1/2 tspn soy sauce
1 tbsp sesame seed paste (tahini)
1 tbsp olive oil
1 tbsp pure coconut oil
Method:
1) Preheat oven at 175 degrees C.
2) Brush seasoning onto aubergine. Arrange into a baking tray. Drizzle remaining seasoning on top. Add in ginger shreds. Bake for 30 mins till cooked.
(You could pre-steam aubergine before baking could save you time.)
---
RECIPE FOR MOIST VEGAN FRUIT CAKE SENT IN BY AMBER ROBERTS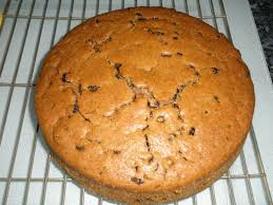 Ingredients:
(Makes 1 23 tube cake and 1 loaf)
500g plain flour
400 g caster sugar
4 tablespoons unsweetened cocoa powder
2 tablespoons corn flour
2 teaspoons bicarbonate of soda
1 teaspoon salt
2 teaspoons ground cinnamon
2 teaspoons ground cloves
750g unsweetened apple sauce
175ml vegetable oil
150g raisins
175g chopped pitted dates
450g crystallised mixed fruit
240g chopped walnuts
60g walnut halves
170g halved glace cherries
(Prep: 20 min > Cook: 1 hr. > Ready in: 1 hr. 20 min)
Method:
Preheat oven to 150 C/ Gas 2.
Grease one 23cm tube cake tin and one 23x13cm loaf tin.
Sieve the flour, sugar, cocoa, corn flour, bicarbonate of soda, salt, cinnamon and cloves into a large bowl.
Stir in the apple sauce and oil, then mix in the raisins, dates, mixed fruit and 240g walnuts.
Pour into the prepared tins to about ¾ full.
Bake for 1 hour in the preheated oven or until a skewer inserted into the crown of the cake comes out clean.
---
ANDREA HILL'S DESERT ISLAND DISCS
1. Bat Out of Hell – Meatloaf
My dad had this in his record collection when I was growing up. It's a good one to let your hair down and sing along to at the top of your voice.
2. Whole of the Moon – The Waterboys
One of the first songs I remember hearing on the radio when I was a young teenager and starting to take more notice of pop music. I could sit on the desert island and look at the moon and sing along to this song.
3. Common People – Pulp
Brit Pop was at its height when I was at college and was very important to me and my mates. This song would remind me of good friends and nights out.
4. New England – Billy Bragg
I was electrified when I heard this song for the first time at university; I'd never heard of Billy Bragg before. I love his songs – both his protest songs and his love songs move me.
5. You Can Call Me Al – Paul Simon 
The Graceland album was controversial as many thought Paul Simon shouldn't have broken the cultural boycott imposed against the Apartheid regime. However this whole album is so rich and makes me want to dance. There isn't a bad song on the album, but this particular song is my favourite.
6. Stumble and Fall – Duke Special
Duke Special is a singer-songwriter from Northern Ireland. I've seen him live a dozen times and I could just listen to his voice forever on repeat.
7. Everything is not okay – Miles Hunt
Me and two of my best friends would sing this to each other when things were not going well. When I felt down on my desert island I could sing this song and it would remind me of them and make me smile.
8. Night Swimming – REM
This is a beautiful song and would remind me of my husband as we walked down the aisle to this song at our wedding.
Book – A suitable Boy – Vikram Seth
This is supposed to be an amazing book, but at 1,400 pages long the only time I will get chance to sit down and read it is on a desert island.
Luxury – it has to be a lifetime supply of chocolate.
---
LETTERS PAGE
Dear Editor
Does anyone else think that the high standards of hygiene attained by many food establishments are ruined when people handle money and then directly touch food? Surely money carries many germs and should be kept away from food.
Trevor Brown, Huddersfield
Dear Editor
Although it is illegal in the UK not to pick up dog mess, some people seem to ignore this law and go unpunished for leaving mess on pavements – which is easily stood in! Also I am very annoyed when I see people using mobile phones whilst driving. People should be more responsible!
Mary Rice, Leeds
Dear Editor
Some people may disagree with me, but I do think it is time prostitution and brothels were legalised in the UK – it's not as if sex is something new that is suddenly going to disappear from our lives. Surely safe sex is of paramount importance.
Jean Taylor, Bradford
Dear Editor
I think it is time that MP's were made to declare all their financial interests e.g. where their own money is invested – to avoid conflict of interests.
David Shillitoe, Rotherham
Dear Editor
I think it is about time there were some objective documentaries made about the British Royal Family and their role in society – we are constantly bombarded by positive ideas about them and their existence seems to be above any examination.
Fiona Painter, Somerset
Dear Editor
I agree with Jason Oldroyd that people should be able to use their disabled bus passes at all times. It is ridiculous that buses are going around almost empty before 9 30am when people, who are disadvantaged, could be making use of them.
Andrea Hilton, Leeds
Dear Editor 
As someone who voted for Brexit, I must admit that I am now worried about the potential size of our carbon footprint when we are involved in moving more and more trade across the world.
Steven Mirfield, Castleford
Dear Editor
I cannot understand how people can be homophobic in this day and age. I am 'straight' but can see the huge contribution some gay people make to society. People are what they are so accept it!
Alistair Charleston, London 
​
---
ANOTHER FUN QUIZ FROM THE HORSE'S MOUTH
Questions:
(1)   Where was Bob Marley born?
(2)   Which successful band was Phil Collins part of before his solo career?
(3)   Who is credited with inventing the internet?
(4)   Sydney? Was one of the main actors in the Carry on Films.
(5)   Where is The Golden Gate Bridge situated?
(6)   Who was Paul Newman's second wife?
(7)   Which anarchic sitcom in the 80s starred Rik Mayall?
(8)   Where is Ontario?
(9)   Which German band had a hit with '99 Red Balloons'?
(10) What is the Venus Fly Trap?
(11) Who is the current Formula One champion?
(12) What is the official currency of Switzerland?
(13) What is the capital of the country Georgia?
(14) Who is the current mayor of London?
(15) Where was Donald Trump born?
(16) In which discipline did Jessica Ennis win gold at the 2012 Olympics?
(17) Who starred in the successful comedy Rising Damp?
(18) Where was Mo Farah born?
(19) Which country does Mo Farah now represent?
(20) Who starred in 'Goodnight Sweetheart'?
Answers:
(1) Nine Mile, Jamaica (2) Genesis (3) Robert E. Kahn & Vint Cerf (4) James (5) San Francisco (6) Joanne Woodward (7) Young Ones (8) Canada (9) Nena (10) a carnivorous plant (11) Nico Rosberg (12) Swiss Franc (13) Tbilis (14) Sadiq Khan
(15) Jamaica Hospital Medical Center, Queens, N York (16) Heptathlon (17) Leonard Rossiter (18) Somalia (19) Britain (20) Nicholas Lyndhurst
---
Editor's final word:
 Thank you for reading this edition of #FTHM magazine.
Please send anything you want to be considered for publication to: 
deancharltonmag@gmail.com
Dean