FROM THE HORSE'S MOUTH
–
NOVEMBER EDITION
​Hello. I hope you are well when you read this edition of my free monthly, worldwide magazine.
In this varied and inspiring edition we hear from three exceptional therapists about their work:
​
Shamanic Healer Barry Drew
Dr Wang Acupuncturist
Fiona Cutts Access Consciousness
There's the work of Dr Alweena Awan and her Child Centre
– and there are also  the usual assorted items. The list is vast and varied for you to enjoy!!!
We start my very own 'Not Very Serious Star Signs' and we close with the usual monthly Astrology Prediction by Michael Conneely.
There's a presentation on Clover Leaf Advocacy, Praise Through The Storm, The Girl who Lost her Arm,
Anyone can contribute to this magazine and you can do so by contacting me at: deancharltonmag@gmail.com
Don't forget to read my fascinating BACK ISSUES, and please SUBSCRIBE at the top right of the HOME page or using the Box in the Page Footer below, to make sure to receive your copy emailed to you.
Thank you, Dean.
---
MY NOT VERY SERIOUS STARS 
Scorpio 24 Oct – 22 Nov
A man with muscles tries to impress you by his physique but remember pumping iron is not a talent and anyone can do it if they want to. A mouth organ may come into your possession.
Sagittarius 23 Nov – 21 Dec
The colour blue may prove to be lucky for you this month even if you are colour-blind. It's not a good time to move house unless you are getting married in which case it will be fine.
Capricorn 22 Dec – 20 Jan
It is a good time to dump a boring astrologer friend who should have seen it coming anyway. A woman with a birthmark on her face will bring you some very good news.
Aquarius 21 Jan – 19 Feb
This month a new toy may give you hours of pleasure but don't tell any of your friends about it as they will only want to borrow it. An advert on T.V. may inspire you to take up more physical exercise and perhaps join a gym.
Pisces 20 Feb – 20 Mar
Someone may leave you a substantial amount of money but don't squander it like a fool on people who aren't really your friends. Don't be dressed to kill but freezing to death.
Aries 21 Mar – 20 Apr
A jealous person will try and make trouble for you this month but turn the other cheek as it is them who have the issues. Use less makeup and go easy on the perfume.
Taurus 21 Apr – 21 May
Someone who is secretly in love with you may reveal all this month. Do not be afraid to talk to yourself if it helps. Consider having a nose job and pay attention to your overactive bowels.
Gemini 22 May – 21 Jun
A person you admire because of their wealth will do something nasty which shows exactly how they got all their money. Remember to treat star signs as the bit of fun that they are. Why not treat yourself to a manicure.
Cancer 22 Jun – 23 Jul
You are too frivolous this month and must stop buying crap just to get the thrill of purchasing something. A man with a wooden leg may prove to be an inspiration. It is a good time to learn to type and you won't regret it if you do so.
Leo 24 Jul – 23 Aug
This month a young couple will remind you how romantic life can be and how protection is better than an unwanted pregnancy. Try to buy something made in your own country for a change.
Virgo 24 Aug – 23 Sep
Chocolate is on your mind all of the time, but if you don't do moderation, give it a miss altogether if you want to stay overweight rather than obese. Fame may be just around the corner.
​
Libra 24 Sep – 23 Oct
You will receive a compliment that really makes your day. Try and give your children quality time instead of just things. Remember that everything is transient.
---
INTERVIEW WITH A WOMAN WHO LIVES OUTSIDE HEBDEN BRIDGE
Can you tell me a bit about yourself? I'm not married, I have a long-term partner called Murray and we have got a son called Ruben who is thirteen and has just started in year 9 at school.
Where do you live? I live outside Hebden Bridge at Hardcastle Crags.
What do you do for a living? My first job is working for an organisation called CLOVER LEAF – it provides advocacy support for people who use social care services; so we work with disabled people, older people or sometimes with people who have mental health issues. We aim to give them a voice and a say in the decisions that affect their lives and the support they receive. We also go to meetings with them but we don't go to court with them as we are not legal advocates.
So in effect you act as a voice for vulnerable people? Yes, but we do also encourage them to be independent.
How can people contact your organisation? Telephone Cloverleaf Advocacy on: 01924 438438.
What does your second job involve? I have a job in Calderdale (I do the advocacy work in Kirklees) for a project called LEAD THE WAY which offers information and advice to adults with learning difficulties, and their carers, in a way that they can understand. We try to find things out for people like how to get paid or voluntary work and/or how to meet people and join social clubs in their area.
Do you act like the Citizen's Advice Bureau? Well, we don't give people advice about benefits but we would refer someone to a different agency like CAB that can provide more expert advice.
How can people contact LEAD THE WAY? Tel: 0300 012 0416 or have a look on our easy read website: www.leadthewaycalderdale.org
---
A FEW OLD CATHOLIC JOKES
Miracle?
Father O'Malley was driving down to Boston when he got stopped for speeding in Medford. The highway patrol officer smelled alcohol on the priest's breath and then saw an empty wine bottle on the floor of the car.
He said, "Father, have you been drinking?"
"Only water", replied Father O'Malley.
The policeman asked, "Then how come I can smell wine?"
The priest looked at the bottle and said, "Good Lord! He's done it again".
Martin Takes The Bait?
Martin arrived at Sunday school late. Miss Walter, his teacher, knew Martin was usually very punctual so she asked him if anything was wrong.
Martin replied no, that he had been going fishing but his dad told him that he needed to go to church.
Miss Walter was very impressed and asked the lad if his dad had explained to him why it was more important to go to church than go fishing?
Martin replied, 'Yes he did. Dad said he didn't have enough bait for both of us'.
Funny Father George and His New Suit
For Father's Nicholas's 60th birthday, the congregation at St Mary's, Newark, England, decided to give him a present of a new suit.
Father Nicholas was so moved by the gift that the following Sunday he stood before everyone and began his homily with a tear in his eye, 'Today I am preaching to you in my birthday suit'.
---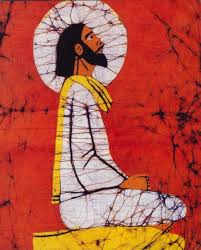 PRAISE THROUGH THE STORM
Written by Rumbi Mapanga
Though the fig tree does not blossom and there is no fruit on the vines, [though] the product of the olive fails and the fields yield no food, though the flock is cut off from the fold and there are no cattle in the stalls, Yet I will rejoice in the Lord; I will exult in the [victorious] God of my salvation!  The Lord God is my Strength, my personal bravery, and my invincible army; He makes my feet like hinds' feet and will make me to walk [not to stand still in terror, but to walk] and make [spiritual] progress upon my high places [of trouble, suffering, or responsibility]. (Habakkuk 3:17-19 AMP)
I was reminded today that there is no storm too big to praise your way through.  No matter how big the storm is remember to praise, yes you are in the midst of it, just praise, continue praising very soon calmness will prevail. Your job is to praise in and out of the storm.
​
Praise is a choice we have to make, if you choose to praise the creator trusting that He has good plans for you, plans to prosper you and not to harm you, then you too can sing praises like a bird because you have a song to sing not because someone has already put a bag of food/seed in front of you.
I remember a day when everything else seemed too bleak and the storms of life were tossing me to and fro. I was frustrated, depressed with no one to turn to but God. In my despair I was ranting at God asking why was He not doing something and where was He when everything seemed to be falling apart. I then heard an audible voice which said praise; don't waste time telling me the situation, praise. Naturally I couldn't see anything to praise God about. I was far away from home living in a refuge house, no money to go to church let alone buy food and no idea of what tomorrow holds. I looked around me and couldn't find anything which was worth praise. I heard the voice again commanding me to look outside where a raven/crow was singing. He then said to me that the bird is singing not because it knows when it's going to eat or where it's going to sleep but only because it has a song of praise to sing. The bird is assured that its creator will provide the food and shelter to sleep in. It doesn't doubt what God will do therefore although it has no barn or shelter to sleep at night the bird still sings.
Friend today if you are at a point in whatever area of life where you feel that the fig tree has stopped blossoming and there is no fruit on the vines, the product of the olive fails and the fields yield no food, the flock is cut off from the fold and there are no cattle in the stalls. Be like Habakkuk and start praising, know that your creator will make a way where there seems to be no way. He has good plans towards you and those plans are to prosper and not harm you. For He knows how to make all things work together for our good.
Because of praise I am still here in the land of the living, He preserved me and made me believe that I will see the goodness of the Lord in the land of the living. Yes I went through fire and through water but He brought me out to rich fulfilment. Since God is the same yesterday, today and forever know that He shows no partiality, if he did it for one surely He will do it for you. Keep praising, don't stop and watch and see the flood gates of heaven open and rain in your life as God restores your life so that you will experience total wholeness.
---
A HEARTWARMING STORY
A 14 year old girl decided to learn karate despite the fact that she had lost her left arm in a devastating car accident. The girl was doing well, so she couldn't understand why, after six months of training the karate teacher had taught her only a single move.
"Teacher" the girl finally said, "Shouldn't I be learning more moves?"
"This is the only move you know, but this is the only move you'll ever need to know," her teacher replied.
Not quite understanding, but believing in her teacher, the girl kept training.
Several months later, the teacher took the girl to her first tournament. Surprising herself, the girl easily won her first two matches. The third match proved to be more difficult, but after some time, her opponent became impatient and charged; the girl deftly used her one move to win the match. Amazed by her success, the girl was now in the finals.This time, her opponent was bigger, stronger, and more experienced. For a while, the girl appeared to be over matched. Concerned that she might get hurt, the referee called a time-out. He was about to stop the match when her teacher intervened.
"No," her teacher insisted, "Please let her continue."
Soon after the match resumed, her opponent made a critical mistake: she dropped her guard. Instantly, the girl used her move to pin her opponent. The girl had won the tournament.On the way home, the girl and her teacher reviewed each move in every match. Then the girl summoned the courage to ask what was really on her mind.
"Teacher, how did I win the tournament with only one move?"
"You won for two reasons," her teacher answered. "First, you've mastered one of the most difficult throws in karate. And second, the only known defence for that move is for your opponent to grasp your left arm."
​
The girl's weakness had become her biggest strength.
---
SHE MAY BE JUST AROUND THE CORNER
L
yrics by Dean Charlton
You say you feel all alone, that you need someone to love
You say you feel quite worthless, that you've nothing to offer
You say you are a loser and you'll be left on the shelf
You say you are a waster and that time is running outBut she may be just around the corner
Hoping she'll meet a man like you
Yes she may be just around the corner
Hoping she'll find true love with youBut if you look like you do, you may find she looks through you
And if you walk like you do, you may find she walks past you
For she may be just around the corner
And she may stay just around the cornerYou say you are depressed, that you feel like giving up
You say you'd like to forget, that your life is quite a mess
You say you feel so bitter, that you need to have a drink
You say you've lost all hope of finding the perfect girlBut if you talk like you do, you may find she switches off
And if you act like you do, you may find she's not turned on
For she may be just around the corner
She may stay just around the corner(Unrecorded)
---
AND NOW LET'S TALK TO A SHAMANIC HEALER CALLED BARRY DREW
Right then Barry, can you tell me what you do? Yes, I'm a kinesiologist, psychotherapist and I do energy healing – predominantly shamanic healing.
What do you mean by shamanic? It's a system of healing that goes back to indigenous cultures like Aborigines, Native Americans and all the countries in South America which all had a medicine man or woman. The Shaman is the link between the earth world and the spirit world.
So it's not a religion then? No, but it is more than just a therapy and is a way of life for many. In an indigenous tribe the shaman is trained for his role from a very young age – they are separated from their community while a male or female shaman trains them up. In the western world, a person is more like an urban shaman who still lives in the urban world but incorporates and uses shamanic techniques for healing.
How did you get into it? About ten or eleven years ago I did a massage course and then I trained in several other different therapies starting with kinesiology, followed by doing some shamanic workshops in a place called Dunderry back in 2007.
If I was to come to you, how would a session go – would you use a drum? Yes I do have a shamanic drum.
Why do you use a drum? The drum itself makes a sound – a vibration and within a session it helps clear trauma and pain and can bring insight for a person; it helps bring a person into a different state of awareness but I view it that it just cleans the person out energetically – you can feel the vibration of the drum in your body.
Is there more to a session than just drumming? Yes, because I've trained in a few different modalities, I would sit down with the person, have a chat and see where a person's at. I would then work with their physical, emotional and mental issues by using kinesiology with them – by testing muscles I can get some bio-feedback as to where stress may be and what the body needs to begin to help it clear it. Often I may be drumming or using a psychotherapy technique or maybe pure kinesiology. Each session is tailored to the needs of each client.
Can you tell me a bit about kinesiology? It was developed in the seventies by chiropractors in US and is blend of chiropractic and traditional Chinese medicine. Simply put, it's like acupuncture without the needles – it's not exactly acupressure but we are working with pressure/meridian points. The main modality I have trained in is neuro-energetic kinesiology which involves clearing the stress in the body through the meridians and the brain.
Where did you train? I trained in Ireland with a close colleague of mine called Orla Brady – she is an absolutely top class kinesiologist and lives quite near me in Ireland.
Do you make a living as a therapist? Yes, and thankfully I am kept very busy.
Do you travel a lot? Not too much, maybe every couple of months I come to Keighley in England and I travel to work in places like Galway in Ireland to run meditation workshops and see individual clients. You can see more about my work by clicking on the following link:  www.barrydrewwellness.com
---
​WHY DON'T YOU AND I?
Lyrics by Dean Charlton
You don't have to be a black man, to have had the blues
You don't have to be a black man, to feel like a slave
Cut me and I'll bleed just like you
For we are just the same
So why don't we start to see ourselves how we really are?You don't have to be a Christian, to know right from wrong
You don't have to be what's called straight, to know about love
Too many people seem to think
Things cannot ever change
But I am sure it is a few who ought to be blamedSo why don't you and I start to build our own bridges?
And why don't you and I stop putting up daft fences?We don't have to be like the rest and hate each other
We don't have to act as if our lives can't ever be changed
You will die one day just like me
For we are just the same
So why don't you and I start trying to see eye-to-eye?(Unrecorded)
---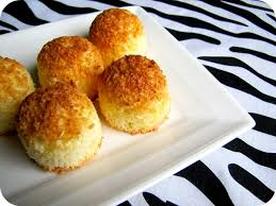 MORE RECIPES FROM JUNE CHARLTON
Coconut Haystacks
Ingredients:              8 oz coconut
6 oz sugar
1 egg
Method:                    Mix coconut and sugar in a basin and add the beaten egg. Mix well, then
press the mixture into an egg cup. Turn out onto a floured tin and bake
till nicely brown in a hot oven. (Damping the inside of the egg cup with
Milk helps them to fall out).
Ginger Biscuits
Ingredients:                1lb self-raising flour
6 oz sugar
4 oz margarine
½ lb golden syrup
1 teaspoon carbonate soda
1 egg
1 teaspoon ginger
Pinch of salt
Method:                       Mix and roll out. Cut out with biscuit cutter. Bake on a tray in a
moderate oven.
Ground Rice Cake
Ingredients:                 ½ lb margarine
½ lb sugar
6 oz ground rice
6 oz self-raising flour
3 eggs
Pinch of salt
A little milk if necessary
Method:                       Mix thoroughly and bake in a moderate oven. Bake for 15 – 20
minutes.
---
LETTERS PAGEDear Editor
I think some people are only too quick to criticise the rich.  I'm not denying that rich greedy people exist, but they are not necessarily the majority. Look at Bill Gates for example.
Peter Bradshaw, Devon.
Dear Editor
Since the village, town, city in bloom caught on there has been an improvement especially in rural areas and I am sure most people appreciate the tidiness and effort put in by the legions of volunteers who spend time and effort making our streets a better place to live in.
Step away from these streets however, and we find an increasing amount of 'goody bags' hanging from the branches in the hedgerow. These people don't seem to get it, poo bags are for collection and disposal of dog mess, either by waste bin or taken home – not hung like Christmas decorations. Indeed it would be better to leave the mess on the ground than bagged up for posterity
Tony Albright, Manchester.
Dear Editor
Concerning cyclists being seen as a nuisance to traffic and bus passengers – have these complainants considered things from the cyclists point of view?
If there are no shortcuts to their destination, they have to venture onto a busy road while thoughtless drivers and irate bus passengers enjoy having a gripe at them.
But they may have a good reason for putting their lives on the line – perhaps they can't afford a car or bus fares, or they may be concerned for the environment or maybe they just enjoy keeping fit whilst seeing the countryside even though the air may be filled with exhaust pollution.
I am surprised however, when groups of lycra-clad cyclists ride 2 or 3 abreast along a road causing minor tailbacks. But these inconsiderate cyclists are few and far between.
I think it's time for both sides to 'chill out' as the young would say and until bicycle lanes cover the country,  just live and let live.
Steve Robinson, Leeds.
Dear Editor
I would just like to write in to agree with the contributor who moaned that cafes are, in general, too expensive. I am however, pleased that some cafes are now making an effort to offer Fairtrade coffees and teas but I still think coffee producers are not paid a fair wage.
I would also like to add how sick I feel when I see unethical clothes manufacturers doing so well in the market place. I wish people would consider other peoples' welfare instead of blindly following fashion. We have got our priorities all wrong.
Dean Blair, London.
---
A DAY OUT AT BEAMISH MUSEUM
Written by Dean Charlton
On Saturday 12th of September, me and my friend Brenda visited Beamish Museum in County Durham, England, with Calderdale Deaf Association.
The journey to the museum from Halifax was straight forward, stopping at Services where food and drink prices were predictably high and arriving at the museum at about 11 30am. Once we were checked in, we were told to be back at the coach for 5 30pm.
So now let's talk a bit about the museum itself:
There are various attractions like the 1940s farm, the 1900s pit village and colliery and the stunning 1820s Pockerley Old Hall. Although we didn't get to visit the hall because of the poor weather and Brenda's anxiety to be back in good time for the coach home, we thoroughly enjoyed everything else and it was interesting step back in time that I would recommend you to take.
The prices for Beamish Museum are currently:
Adult                                     £18.50
Senior/Student                       £13.50
Child                                     £10.50
Under 5s                                Free
Family (2 adults & 2 children)  £48.50
Family (2 adults &1 child)        £42.50
Family (1 adult & 2 children)    £34.50
To find out more please go to: www.beamish.org.uk 
​
---
INTERVIEW WITH DR WANG ABOUT CHINESE MEDICINE

Dr Wang, what is acupuncture? Acupuncture is actually part of Chinese Medicine working on your energy – in your body there are mainly twelve channels and energy flows through them and connects your whole body together. But it is not superficial as it also runs inside your internal organs.So acupuncture treats the whole person? Yes and also there are a lot of points in the channels where we put the needles in order to stimulate the energy and balance them (maybe the energy is blocked) so that energy flows better. So the insertion of needles in points can help remedy a problem in another part of the body.Do you use electricity with acupuncture? Yes, nowadays we do. We use a small current to relevant points of the body.What do people usually have acupuncture for? It is effective for physical pain and many other problems like: eczema, hay fever, sore throat, asthma, diabetes, impotence, PMT, depression, arthritis, infertility and many more. Some people also have acupuncture to stop smoking or just for general well-being.Is it now accepted by Western Medicine? Yes it's now the first treatment suggested for things like back pain. In China, we treat an even wider range of problems than in the West. In China, it's even used for people who have had a stroke.Can you use acupuncture for Parkinson's disease? You can use it to ease some symptoms but cannot cure the condition. But Parkinson's disease is a condition in which part of the brain becomes progressively damaged over many years.What sort of people come for acupuncture – is it people from all backgrounds? All sorts of people come like builders for back problems and even psychiatrists who are suffering from stress.Did acupuncture originate in China? Yes, about three or four thousand years ago. People don't really know when it started exactly – originally people must have realised that putting pressure on one part of the body eased pain in another part of the body. They probably used a small stone or small stick to apply pressure.What is acupressure? It's where we use the finger on a point to apply pressure.
How can people find you? I am based in Sowerby Bridge, in West Yorkshire, in England. The shop's phone number is: 01422 316556 or you can email me at:
wanghongtao168@hotmail.com
www.thealternativeacupuncture.com
The main thing to realise is that we always try and find the root of the problem and don't just treat the symptoms.
Can you talk a bit about the herbal medicines you use in the practise? In Chinese Medicine, one part is acupuncture and the other part is herbs. We were trained in China to do both. We usually use about 300 different Chinese herbs so after considering all of a patient's information we can mix the appropriate herbs to use.
---
Written by Peter Shaw
As a child, like many children, I was sent To Sunday School and learnt all about Jesus and how great he was and still is today. The things I took from the experience (and indoctrination at school) are that God is in heaven and this is where I should aim to go after my death. I was also told that I wouldn't get to heaven if I was bad and that hell is waiting for me if I was really bad. The idea of God being an old man with a beard, in the sky didn't really impress me as I wondered how this could be true when we know planets are out there.
Still the idea of displeasing an invisible 'God' has stayed with me well into middle-age and even now, the idea of being punished by a supernatural being if I do wrong, is somewhere at the back of my mind.
On a positive note, I have been fortunate in my life, to have met people of different faiths and admired their dedication to God but this has also brought up questions like:
What is God? (they say he is spirit but I'm not sure I know what this means)
Where is God and what does he look like?
How can one be sure God really exists when there is no tangible proof of this?
Is Jesus really the son of God and did he actually ever really exist – if he did was he nothing more than a good moral teacher?
Who, or what, created God?
The stock answer to the last question is the God is and has always been, which is something my mind can't comprehend – a friend of mine pointed out to me that this is because we have 'monkey-minds' which can't cope with this idea.
So I can't be sure if there really is a God. I do know if I look after myself, I may live for another 20 or so years and that then I will die and may discover if there are any answers to be had in death. Some Christian friends say I must accept Jesus as my saviour if I am to be saved and go to heaven; I find this hard to do as I have never knowingly seen him or his mother Mary and can't be believe that I would be punished by a loving god for possessing an inability to believe what they say.
In conclusion, I am not really sure if a supernatural being we call God exists but I do hope there is something after this short life on Earth.
---
NOW MICHAEL BLACKBURN ANSWERS THE QUESTION: IS HEAVEN AN IMAGINARY PLACE?
Is Heaven imaginary? No, but you need Faith to believe in it. Jesus could not
heal anyone unless they had Faith.
Perhaps we can understand that by the effect of a placebo. For it to work you
must believe.
What is Heaven? It is pure love. The slightest thought of hate destroys love.
You cannot claim to have love unless it is 100%. Love everyone especially those
who you might regard as enemies.
100% love would end all wars. ISIS would disappear, the Syrian War would cease.
North Korea would be a place of peace.
All it needs is 100% Love – just as easy as that.
---
INTERVIEW WITH FIONA CUTTS
How do you make a living Fiona? I do transformational work with people, either one-to-one or in a group. The work is basically to change anything in your life that isn't working for you – that can be your relationships, your financial situation, your body, your business, your health, whatever isn't as expansive, joyful and fun as it could be.Can you give me an example of the transformational work you do? Well I had chronic fatigue so I used to work almost exclusively with people who had this condition and other types of illness. Nowadays, I work with people on any part of their life that isn't working well for them like: money flows, business problems and relationships.I mainly work with people using something called Access Consciousness. The different techniques literally allow you to access more consciousness in different parts of your life. Any part of your life that isn't working really well is because of some unconsciousness – using the different tools, we can release that so you have more ease, joy and expansion in that part of your life.Where did Access Consciousness originate from? From a man called Gary Douglas who was thinking there must be more to life than he was experiencing. He said that light beings (angels) gave him the information about the core healing modality in Access Consciousness called the Bars. Access Consciousness is now in 170 countries worldwide and it's growing like wildfire, including up here in the North of England!For me it's about joy and fun and happiness which comes to you when you are liberated from the limitations from the past.
So you are a bit like a psychotherapist as well? In a way yes and here are some more words that describe the work: coaching, facilitation and healing. It's transformational work that happens through either hands-on techniques or verbal processes.
The tagline of Access Consciousness is "Empowering you to know what you know" – so the tools are literally an invitation to you to empower you to know more of what is true for you, and step into more of the joy, expansion and freedom that is possible for you.
Can you give me an example of these techniques? Yes, one of the main techniques in Access Consciousness is called Access Consciousness Bars.
What is it about? There are thirty-two points on the head that relate to aspects of your life. So there are some points that relate to: health, our bodies, sexuality, money and many other things. We carry lots of thoughts, feelings and emotions that get stuck in our bodies and minds.
It's a bit like defragging a computer that's working on out-of-date programmes. As the practitioner gently touches the points on the head, the out-of-date programmes we are using can release – leaving us free to function with way more ease and to create an easier life.
So is it a physical remedy? Yes.
What other techniques do you use?  I also use verbal processes – I ask questions and use other processes to unlock where people are stuck. So, if someone has an issue with money, it's possible to identify and release the limiting beliefs, feelings and emotions that are keeping them stuck so that they are free to create the financial reality they truly desire. Both the Bars and verbal processes are good at also releasing people from things like guilt and passed-on hang-ups etc.
What kind of people come to you? All kinds of people from different backgrounds come to me for classes and individual sessions. A lot of therapists, healers and coaches come to learn the Access Consciousness Bars, as it's an amazing modality to add to what they are already doing.
Access Consciousness is growing incredibly rapidly in all parts of the world, including here in the North of England – more and more people are finding out about how quickly and effectively it works to improve all aspects of your life.
So if people want to use your services how can they get hold of you? I can be contacted on: 07903019461 or at fiona@fionacuttsenergyhealing.co.uk. And www.fionacutts.com
The classes I offer are here in West Yorkshire and all over the country – and the one to one work I do is in Mytholmroyd where I live.
​
What kind of classes do you offer? I offer short taster classes every month in Hebden Bridge on different themes – relationships, money, business, letting go of the past. I also offer classes where people can learn the Bars and other healing techniques. And there's a class I totally love which is about the voice and becoming way more confident speaking in front of other people.
How does that work, how do you improve people's self-confidence?  It's through verbal processes and also a bit of healing work. I can tune into someone's voice and the way they present themselves and I can unlock what's holding them back, either by using words or working with the energy around them.
---
LET'S NOW HAVE A LOOK AT A HOLISTIC CENTRE IN KEIGHLEY CALLED CHILD
The Child Centre approach is a unique programme which helps children with learning, behavioural and emotional problems including the following:ADD/ADHD
Allergies
Asperger's syndrome
Auditory processing problems
Autism
Behavioural problems
Bed wetting
Clumsiness/poor co-ordination
Disorganisation
Dyslexia
Dyspraxia
Eating problems
Handwriting problems
Health problems
Hyperactivity
Learning problems
Low self-esteem
Obsessive disorders
Phobias and fears
Sleep problems
Speech problems
Stress related problems
Tourette's syndrome or tics
Toilet problems
Children with behavioural and learning problems usually have:
Auditory processing and sensory integration problems
Retained reflexes; the presence of retained reflexes can lead to neuro-developmental delay
Brain integration problems due to stress in the system
Lack of adequate nutrition; in particular essential fatty acids and toxicity from food
The Mission Statement of CHILD is:
 To improve children's development and learning through the use of holistic and innovative methods and to support schools with their quest for raising standards and behaviour.
The Purpose and Objectives of CHILD are as follows
:
To maximise potential and enhance achievement of children of various abilities
To improve Brain Integration through effective diagnosis and the application of the most appropriate treatment
To offer diagnostic tests and pinpoint problem areas
To offer support and guidance on improving children's development, well- being, emotional stability and self-confidence
To enhance auditory processing
To offer a home-based programme which addresses neuro-development delay
To support schools with learning standards and improving behaviour and motivation through guidance, advice and strategies
To provide schools with specifically designed programmes for their own learning environment and settings
To conduct research and disseminate useful information for assisting learning improvements in schools
Three Ways We Can Help
:
 MOVEMENT PROGRAM 
Sensory Integration and Movement Programme for Learning Enhancement (SIMPLE) to address neuro-developmental delay, primitive reflexes and sensory integration in schools
Sensory Integration training (SIT) to address sensory integration and retained reflexes at home
SOUND THERAPY
Sound therapy to stimulate neural pathways and address auditory processing (school programme)
Sound therapy to stimulate neural pathways and address auditory processing (home programme)
​
BRAIN INTEGRATION
Nutritional advice to enhance brain integration
Brain Integration Techniques in Schools (BITS) – to enhance learning and behaviour and thereby aim to reduce the teacher stress
Holistic Programme to address Brain Integration through nutritional and hydration advice
What the Centre offers:
Assessment and Diagnosis – to provide a specifically tailored holistic approach
Home-based programmes to enhance sensory integration and auditory processing
Train teachers to use the (SIMPLE) Programme
Class based PE programme to address Neuro-development delay
Class based Sound Therapy to address auditory processing (equipment supplied)
Provide Training and INSET for teachers in the use of strategies and techniques for improving motivation, behaviour and learning
To disseminate research
To conduct awareness courses and seminars to the general public
The Centre's unique approach:
Impact on learning and development through holistic based programmes:
Multi-disciplinary approach, individually designed and tailored to the needs of each child
Treatments are designed to address underlining difficulties (i.e. the root of the problem)
Use of multi-disciplinary and holistic programmes
Use of scientific approaches and credible methods
Extensive experience working in schools:
Using alternative and innovative approaches for enhancing the child's learning and development, whilst aiming to raise standards and self-esteem.
If you would like to learn more about this work you can contact:  Dr Alweena Awan at: alweena1@aol.co.uk      or  www.childcentre.net      or   Tel: 07751529731
---
NOVEMBER ASTROLOGY 2015 from Michael Conneely
November 2015 starts off the month with a big pile-up of energy:
Jupiter, Venus and Mars are all close to the Nodal axis in Virgo, and all of these are opposition Chiron, the Wounded Healer, across the chart in Pisces.
To view the charts and ephemeris for this month, go to the 2015 page in my wonderful Master Vedic Astrology website: www.mastervedicastrology.com.
Here is the line-up of the planets for November 1st and a table showing how they move in the heavens through the month. This is the tropical zodiac of western astrology:
Sun moves from 8 Scorpio to 8 Sagittarius
Moon starts the month at 8 Cancer on November 1st
Mercury moves from 27 Libra to 15 Sagittarius
Venus moves from 21 Virgo to 25 Libra
Mars moves from 22 Virgo to 10 Libra
Jupiter moves from 16 to 21 Virgo
Saturn moves from 4 to 7 Sagittarius
Uranus moves from 17 to 16 Aries – Retrograde
Neptune is at 7 Pisces – Retrograde
Pluto moves from 13 to 14 Capricorn
Chiron is at 17 Pisces – Retrograde
Moon Phases this month:
New Moon: 11.11.2015 at 17.47 at 19 Scorpio
Full Moon:  25.11.2015 at 22.44 at 3 Gemini
N.B. To see the dates and times of Full/New Moons and Eclipses correct for your time zone on the face of the Earth, see: the very useful website: http://www.timeanddate.com/
Jupiter, Venus and Mars all in the same sign will produce a positive strong energy (this conjunction is in strong, showy Leo using the Vedic astrology Zodiac), but one where we will be very open to using that energy and our awareness to express ourselves strongly as we sort out issues of health, healing and right living patterns in our life.
Actually, Venus and Mars can produce a lot of explosions in love issues, and steamy irritable emotions, but remember that their highest meaning is to draw us through these to the highest expression of love.
These three planets start off November all opposition Chiron in Pisces. He will be calling us to heal our wounds or issues in our love relationships bring us in to touch with our greater unconscious intuitive awareness and our dreams.
Mercury moves into Scorpio on November 3rd and then into Sagittarius on November 21st.
Venus moves into Libra on November 9th
Mars moves into Libra on November 13th
Mars and Venus continue close in Libra through the rest of November, leaving Jupiter behind when they enter Libra.
Sun – Saturn: Sun is moving ever closer in the heavens to Saturn all month, and they end the month around 7 Sagittarius. This will produce a dawning serious energy where you could usefully apply deep introspection as to your spiritual beliefs. And you could have to face some deeply-held difficult emotions and deal with hurts, because this conjunction is in Scorpio in Vedic Astrology.
Square to Neptune: Notice that this Sun-Saturn conjunction is square Neptune at 7 Pisces which could be useful to show us the difference between our dreams and visions and how our life is actually contained, even imprisoned.
Mercury trine Uranus: And Mercury is trine Uranus at the end of the month: be open to revolution, to forefront ideas and concepts.
Uranus square Pluto: And of course Uranus is square Pluto in the heavens all month, with the square getting tighter and more powerful all month: Uranus at 16 Aries, Pluto at 14 Capricorn. .
If you have planets around these degrees, this energy is shaking up your world on a personal level and you will experience many life altering changes depending on what else is in your chart. This will be the grand finale of this square aspect which has been in the heavens affection your life on and off for three years. It's a big energy. This square only occurs in the heavens once every 80 years. Pluto is deeply transformative, though we can also experience him as intense, controlling and shadowy. Uranus is freedom-fighting and innovative. If you have planets in Aries and Capricorn, take stock now: how had this energy affected you. Is there anything you need to do now to ground and manifest the needed transformation and change in your life?
Difficult time for Librans and Scorpios: Remember the long-running difficult time for Librans and Scorpios continues because most of their two signs are hemmed in by malefics: Saturn and rahu. This challenge has been in place since November 2014 and will last until the end of January 2016.
The Moon is in Cancer on November 1st and 2nd but The Moon moves into Leo on November 3rd, and you can track the position of the Moon for every day of the month using the western and Vedic astrology ephemeris in the November page for 2015 in my Master Vedic Astrology website:
The positon of the Moon in the heavens makes a massive difference to our state of mind.
The Moon brings us gifts depending on what sign he is in, but often the Moon's gift will be to teach us to deal with depression or irritation, for example if the Moon is conjunct Mars or Saturn in our birth charts or in the heavens.
It really is very worthwhile becoming aware of the position of the Moon each day, and learning how much our feelings and emotions are affected, and, crucially, learning ways of dealing with this!
My Astrology Readings website is: www.starwheelastrology.com. My readings are incredibly thorough and learned and exceptionally they combine both psychodynamic and evolutionary western astrology as well as the vast and sure declaration of Vedic Astrology.
My astrology courses websites are: www.starwheelastrology.com._ and www.enlightenedastrologycourse.com. These courses can take you into supported and mentored study as deep as you could wish for.
Also there are very regular Astrology Course Videos and webinars
​
Always there is opportunity to combine and use the perceptions generated by top-class astrology with healing and transformational techniques and methods. In no way is this rote astrology-learning for the sake of it! Get in touch!
---
Editor's Last Word: Well that's it for another month! Like I said at the start you can contribute original articles and photos of original artwork by sending them to: deancharltonmag@gmail.com     The short story competition is running until the 30th of November and more details can be found at my website: www.deancharltonmag.com
Thanks, Dean.