FROM THE HORSE'S MOUTH

 – November 2017, Edition No 35
Hello. I hope you are well. This issue is particularly interesting as it contains an interview with a lovely and very brave person who talks about being transgender. There is the new, popular quiz by Kate Cullen and an interesting feature about a successful martial arts company – and much more!
​
Anyone can contribute to this publication as long as it is not racist/offensive. Please send your stuff to deancharltonmag@gmail.com  thanks, Dean.
---
MY NOT VERY SERIOUS STARS
Scorpio 24 Oct – 22 Nov
It's time to think about changing your social habits as your social life is a mess – save your liver while there's time! A nasty female work colleague, who is usually an arrogant pig, will do something surprising at work and save your bacon. You may get a traffic fine that you will find very difficult to pay. Do something about your hair as you look terrible.
Sagittarius 23 Nov – 21 Dec
A man with glasses will surprise you with his excellent reading of a situation. If you are 80 or over, it is time to consider giving up driving as you are clearly a danger to other people. Your nosiness may land you in hot water this month, so try and keep out of other people's business. Eat more fruit.
Capricorn 22 Dec – 20 Jan
This month you might feel like starting to cross-dress – but don't worry as those close to you will understand and may even lend you their clothes. A long journey on an aeroplane may be worth bearing when you see what's at the end of it. Decide to be kind to someone who doesn't treat you very well. Start making plans for 2018.
Aquarius 21 Jan – 19 Feb
Now is the time to go on a diet as your obesity is a worry to those close to you. Also, start consuming less alcohol as people no longer take you seriously. Someone you fancy will politely reject you. It is a good time to stop smoking. You are feeling sorry for yourself but really your life is a holiday compared to some other people's lives. Get a grip.
Pisces 20 Feb – 20 Mar
Two young lovers will make you realise what you have lost in your relationship – so do something before it's too late! You will receive some bad news this month but don't let it get you down as everything passes. It would be a good idea to reduce your cholesterol level, but do this by cutting down gradually rather than taking extreme measures.
Aries 21 Mar – 20 Apr
Someone will cook you a meal that will make you realise just how poor your partner's cooking is – but do recognise all their other qualities before you judge them too harshly. If you are really short of money why not try to acquire a taste for dog biscuits. Your hair will start to fall out this month but accept it and go fashionably bald.
Taurus 21 Apr – 21 May
Don't waste money on making a grand gesture when it is clearly better to be always there for someone. An older woman may make you an offer you can't refuse – but at what cost? Someone you love will badly let you down but go on loving them as we all make bad mistakes at one time or another. Start walking with a limp if you need attention.
Gemini 22 May – 21 Jun
It is a good time to switch from red meat to white. Someone in a position of authority will try to undermine you, but be true to yourself – though do keep an eye on the bigger picture. A trip to France would do you some good. If you are feeling lonely, buy a football shirt of your local team and you will suddenly find people start talking to you and that you feel you belong somewhere.
Cancer 22 Jun – 23 Jul
The relationship you are currently in may prove to be too intense for you, so think about ending it in a nice way – if this is possible! A beautiful woman will do something that makes you realise that beauty is often only skin deep. However, you will suddenly realise how nice someone you have known for ages really is. Reduce your sugar intake.
Leo 24 Jul – 23 Aug
A white-haired man will try to convert you to his religion this month, so be on your guard as some people believe all religions are manmade. Someone close to you will have a health scare so make sure you are always there for them. Buy something gold for a loved one. You may suddenly develop a taste for croissants. Consider changing butter for soya spread.
Virgo 24 Aug – 23 Sep
Your career will really take off this month – but do remember all the people who have helped you get where you're going. Your bad breath may once again be an issue with those close to you. Why not try making something with your own hands rather than always buying things from a store.  A large amount of money is about to come your way.
Libra 24 Sep – 23 Oct
​
Someone you fancy may turn you on even more when you learn how good they are at certain things. Marriage may be on the horizon for you or someone close to you. You may be the flavour of the month but do remember how few people wanted to know you when you were down and out. Someone may give you a rabbit to cook.
---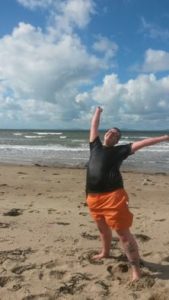 INTERVIEW WITH MATTY ABOUT HIS LIFE AND BEING TRANSGENDER
​
Matty, can you tell me a bit about yourself? 
I grew up in Pembrokeshire which is in far-west Wales and now I live in Cornholme. I'm 26 and I've got a partner who I have been seeing for four years. I've also got a cat and he decided to move in with me about two years ago. I work in the café in Hebden Bridge Town Hall – I've only been here for six months and before that I had various jobs working in a kennels, in a saw mill and in woodland. I've done a lot of things in my life but I'm here now.
Is it true you're transgender?
 It is in fact true.
What does this actually mean?
 It means when I was born, the doctor looked at me and said "that's a girl" and then when I grew up it turned out I wasn't.
You mean you didn't feel like a girl?
 I was no good at it and it made me miserable. I've always been a practical, problem solving kind of person. I tend to want to fix things that make me or anyone feel bad. I remember looking at myself as a kid and thinking "I'm not a girl – what are the other options? I can't be a cat or a robot so I guess I'm a boy?" Then obviously you get older and go to secondary school and gender is really important there.Basically, I don't know what being a girl is like, but I seem to know some of what being a man is like, so I go for the latter. I would like to be a decent sort of man.
How did you cope at school?
 Not particularly well.
Were you bullied?
 Yes, but I was a fat, weird, English person in a Welsh school who didn't know how to be a kid. I was different as I didn't grow up in houses and I lived in caravans in fields. My home life wasn't very good either so that made me different from other kids. I was very isolated. I'm actually autistic, which was another difference.
Did you talk to your parents about how you felt about yourself?
 Throughout all of my teenage years, I thought "I'm not a girl – but I'll just have to be one". I left home when I was 17 and moved to Swansea to help people set up housing co-ops. At 18 or 19 I thought "I can't do this; I can't spend the rest of my life being miserable on the off-chance someone will approve". So I went: "Right, I'm going to have to deal with this though it will be annoying".I told my friends who we weren't really surprised and I told my parents who never particularly accepted it. My dad said that he would be very disappointed if I ever did transition, because he thought it was stupid. My mum was supportive when it suited her and not, when it didn't. I couldn't ever talk to them about my feelings on the matter – it always had to be about theirs.As it happens, I don't have contact with my family now.
Do you have any siblings?
 I've got three brothers but they're much older than me – they knew me when I was little but were never very interested in me. I've had no contact with my family for two years.People assume that family is good and talking to them is always good. I think for a lot of people family is supportive, whether emotionally, practically or financially. People assume I must have had a big falling out with my parents, but really I just looked at their behaviour in the last twenty-six years, and thought: "I can't know you – all you can do is hurt me and everyone around you". I had to move on and there's a lot of stigma about that. I find talking to people about it makes them uncomfortable.
One thing I did wonder, if I'm honest, is whether you consider yourself gay now that you are male and have a male partner? 
In the old fashioned sense, I am a man who enjoys the company of men, but I've never looked at someone and thought: "I find you attractive, but I'll just check if you're a man or a woman or anything else before I decide".
If I like someone and they like me then I'm quite happy to sit up all night and talk to them, I like getting to know people. But I mostly end up seeing men. I tend to identify as Queer, because it is a very inclusive term. Often people can feel they have to police whether or not we Trans folk can call ourselves gay, because they think "well you aren't REALLY a man or a woman, so how can you be gay?" Queer includes all of us. I like that.
How do you cope with your autism? It's a hell of a lot easier now that I'm older.
What kind of autism have you got? They did a diagnosis and weren't sure, saying: You're autistic but we're not entirely sure which kind and you've had a weird upbringing so carry on as you are". But I think I'm in the middle of the Asperger's spectrum, although Asperger's doesn't exist anymore as a diagnosis.
But you seem very sociable. Yes, but I've put a lot of effort into managing my life to make sure that something doesn't tire me out. I only make time for people who are interesting and easy. When I was younger, I would struggle to hold down jobs and really struggle to understand how to be friends with people. I think at some point, I decided that I didn't have to do things that I didn't want to do – ever since making that decision, things have been a lot easier. I think a lot of autistic people struggle to be like everyone else, but I DON'T WANT TO and that's fine. I like company, I like people and I think bonding is really important. I'm just lacking in some of the context for how many people have relationships and friendships.
Have you had any support with your problems? Not really. None at school – autism in girls, and people assigned as girls, doesn't often get picked up and they are inclined to fit in and conform – they tend to overcompensate by working hard. Often we end up with very challenging mental health problems as a result. I was very vulnerable when I was younger and was taken advantage of a lot, and really hope I can in the future help young autistic women and Trans people to avoid the dangerous situations I found myself in.
Did you do well at school? I did very well. I was doing 6 A and As levels, until I had a mental breakdown when I was 17. I was meant to go to Jesus College at Oxford University and study English Literature, but instead I went to Swansea so that I could be near both my parents who might need me. My parents have made a lot of decisions which resulted in people not liking them, and I knew if they had problems I would want to be near.
What are your personal hopes for the future?  This last year of my life has been the happiest and calmest I have known. I'm better than I've been since I was little and it's really good! Life is a struggle and my life has been really hard and unpleasant so now I want to have a good life and be happy. I want to have fun and be useful to people, and I'd like to be kind, even though I can be too blunt some times. I feel that I have done a lot of the hardest work getting myself well.
How did you do that? A lot of counselling, my friends, and a lot of making hard decisions like not spend time with people who are no good for me.
I'm honestly looking forward to being old – I expect to have a great time at 60! I'd like to work with woodland again as I love chainsaws and trees. I am someone who just really likes hard work. I enjoy the rain and cold, and I love the changing seasons.
All in all, I want to be happy as myself. That's the plan, anyway.
---
​My first car was a 1000CC Mini with a K reg; it was lovely to drive and stuck to the road like glue though didn't have much of a top-end in speed but OK low-end acceleration as quite light.
Unfortunately I ran the car into the ground and the engine went bang as I was overtaking a Lorry on the A27 down South where I used to live. Sad times.
The next car was a gift from a friend: a Peugeot 104 from memory and again I pretty much drove that to the car's graveyard and some serious mechanical issues arose.
After that there was a Ford Escort van which I had for the company I worked for at the time who were a Design and Build outfit in the Construction Industry. It was a nice enough car and could be maxed out at 110mph with a good wind behind it and a slight one downhill – very practical and quite bulletproof.
That's really my history with Cars I have bought or had access to myself. When I lived in London for a long time I saw little point in having a Car though the person I was with at the time had a Ford Fiesta, probably one of the most boring cars ever devised apart from the RS version perhaps.
So after my life took a notorious turn for the worse and a career that had been some time in the making ended back in 2008 I now don't have the money to even run a car. Nevertheless, I like cars. My partner bought me a subscription to Classic Car Magazine which I often salivate over in the bathroom and wonder on the financial wealth of the many readers who are being sold such things as wooden barns to house their prize possessions in.
I am a boy and with some very old hat gender stereo-typing a bit of a petrol-head. It would only be with a high end lottery win or some other major financial miracle that I would ever be able to afford any of the cars I particularly like.
So here are some of my own favourite vehicles for any of you who have made it this far and are still reading:
In no particular order:
​
1)      Ford Cobra, Shelby Mustang
There are quite a few of these about and if you are lucky you can pick one up for about £27,000 second hand. I just adore the shape of them, the long exhausts down the side and the noise they make. In the UK though they are pretty much stupidly impractical.
The picture below is of a Cobra that was at a car show I went to in 2016
​There is another particular fine Cobra in the image below
2)      And now for something a little more modern and of a similar price point:
Ford Focus RS.
​
I was lucky enough to see a stunt team perform with some Focus RS cars at the motor museum in Beaulieu last year, there's a picture below.
Focus RS Specs and Cost:
RRP: From £31,385
Acceleration 0-62 mph: 4.7 seconds
Horsepower: 257 kW
Max speed: 165.3 mph
Fuel economy: 37 mpg combined (28 city, 45 highway)
3)      The first Jaguar E-type was produced in 1961; they were produced for almost 15 consecutive years. The E-Type was a car ahead of the game and truly British and a car that now epitomises everything this stood for and yet is made to modern standards is the Eagle. The Eagle Speedster is an amazing car and would be a dream to own one though again a bit impractical in the UK. I liked the Eagle so much that it was my header picture on Facebook for quite some time. The car below costs somewhere in the region of £350,000
Again wholly impractical in the UK and made here!!
4)      To be a bit more down to earth and in terms of affordability, although still quite expensive, one vehicle that caught my eye recently was an Audi SQ7, I saw an SQ5 in the flesh two years ago and the SQ7 has some amazing stats for a hefty SUV, however a bit of a gas guzzler.
RRP: From £71,410
Acceleration 0-62 mph: 4.9 seconds
Fuel economy: 39 mpg combined (34 city, 44 highway)
Max speed: 155.3 mph
Torque: 900 NM
Horsepower: 320 kW
5)      Electric Cars:
​
Well here's a thing, now there are more electric cars coming online as it were.
There was Richard Hammond's costly crash in the amazing 
Rimac Concept One
 on the 10th of June this year. For anyone desperate to watch it there is quite a good interview of Richard post the crash on 
youtube here
— Power output: 1224 hp
— Torque: 1600 Nm from 0 to 6500 rpm
— Acceleration: 0-100 km/h (0-62 mph) 2,5 sec
— Top speed: 355 km/h
— Range: up to 350 km
— Braking distance: 31.5m (100-0 km/h)
— 22 kW on-board charging
— Weight-to-power ratio: 1.55 kg/hp
— Weight distribution: 44% front, 56% rear
The Rimac Concept one production run was 8 Cars, they are all sold, there are now seven left as Richard's crash wrote one off. The concept one cost £880,000 and was sold like this – four of them went to the US, two of them to UK and two to UAE. The crash wrote off one of the Concept One's that belonged to a customer!
There is a new version coming soon which will have a bigger production run and will probably cost a similar price Here's what a Concept One looks like:
..If, like me, you cannot afford to run a car and only need a car occasionally then I would thoroughly recommend joining the shared car scheme that has been in Hebden Bridge for over ten years now called hourcar.
To conclude it is a sad state of affairs that has led me into my car-less state.
I do not crave for a car yet I do love the beauty and aesthetic of car design.
In all its forms, not just the elegant lines or amazing capacities. Some modern hyper cars commanding the aerodynamic properties of fighter jets and ridiculous prices will probably remain completely out of my reach this lifetime.
I hope you have found this article interesting, and if you want to know more about me then please visit robertawilliams.net
---
KATE CULLEN'S QUIZ
Questions:
(1)   What type of hat did both Laurel and Hardy wear?
(2)   Who played Blackadder in the T.V. series?
(3)   How many points is the pink ball in snooker worth?
(4)   In which sport might a 'Fosbury Flop' be performed?
(5)   Which composer wrote 'The Four Seasons'?
(6)   Who is the Princess Royal of England?
(7)   Which saint is commemorated on February 14th?
(8)   Painter Paul Gauguin lived and painted on which South Pacific island?
(9)   Which English city was known to the Vikings as Jorvik?
(10) Where in your body would you find the metacarpal bones?
(11) What type of creature is an ocelot?
(12) Name the magic dragon, Jackie Paper's friend.
(13) Who were the Rochdale Pioneer's?
(14) Name the six main vitamins.
(15) Where did the Polka originate?
(16) What was Alex Higgins' nickname?
(17) What are Burnt Sienna and Cadmium red?
(18) Which planet is surrounded by rings?
(19) Which two articles of clothing originated in the Crimean War?
(20) Which country produces Gruyere cheese?
Answers:
(1) a bowler (2) Rowan Atkinson (3) six (4) The High Jump (5) Vivaldi (6) Princess Anne (7) St. Valentine (8) Tahiti (9) York (10) the hands (11) a big cat (12) Puff (13) founders of the first Co-operative store (14) A B C D E K (15) Poland (16) Hurricane (17) colours used in painting (18) Saturn (19) balaclava and cardigan (20) Switzerland
---
Advertising
If you are interested in Advertising with us then please 
contact Dean
For a list of our current advertisers please visit our 
advertisers page
---
KIM JONG UN continued
Anonymous
Despite all the parades and the ballyhoo surrounding Kim Jung it is certain that he is a frightened man. He is usually only ever seen at rocket launches. He is said to have thirty residences around the country and each has its own underground bunker where he feels safe from attack. He mostly travels at night so his whereabouts is kept secret.
He has reason to be frightened. There are many in North Korea who would like to see him removed. Assassination is always a possible threat not only from his own countrymen but from the world at large that sees him as a threat to peace in the world.
​
There is no doubt that North Korea has very clever scientists. If their skill could be put to peaceful production of the world's needs: ship building, textiles, farming machinery etc. then North Korea would become an important country and add to the economic growth of the world.Sadly Kim Jong is not a clear thinking politician but an egotistical fanatic.We can but watch and await developments.
---
---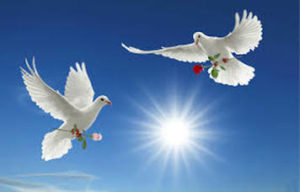 PEACE
Written by Brenda Condoll
Peace is the answer to the world's problems and wars.
Without Peace we are nowhere.
It is no good creating trouble all the time – better to sit down together and sort out our differences.
The world is in a mess and without peace will stay in a mess.
Peace, perfect peace, is what we need as it is indeed the answer to everything.
---
LETTERS PAGE
Dear Editor
I am fed up of always hearing of women as being the injured party in a relationship – what about women who intentionally get pregnant to trap a 'decent' man? Not all women are the innocent party in life.
Sarah Meadows, Coventry
Dear Editor
I am of the opinion that graduates should not just slip into comfortable jobs after university, but should instead be made to do three months manual community work to make them appreciate what some people have to do all their working lives. It would also make them better managers.
Simon Coates, Rotherham
Dear Editor
A lot of us take for granted our senses which happily serve us well for most of our life.
I have a friend who has very poor hearing and she has made me think that sign language should be taught from a very young age at school and continued throughout one's formal education.
Steve Jones, London
Dear Editor
I am not homophobic and think one's sexuality is a private thing, but I do wish gay people wouldn't make such a song and dance about their sexuality. I don't care what they are and think what two consenting adults do in private is their business. Give it a rest please!
Tony Brown, Todmorden
Dear Editor
Whilst I find athletics on TV interesting when there is nothing else to watch, I must say that I don't think it is right that someone born in one country can go on to represent another. Your nationality is defined by where you are born.
Emily Floyd, Manchester
Dear Editor
I want to know why young people are made to pass a driving test when the roads are full of incompetent drivers who would not pass a test today e.g. the over eighties.
Maybe it would be a good idea for everyone to be re-tested every ten years and this would not only improve road safety for everyone but bring in much needed revenue to repair roads and build cycle lanes.
Adele Fisher, Pontefract
Dear Editor
I am British and proud to be British. I do however wish that successive governments would stop selling off our national assets, which do not belong to them in the first place, for a quick buck – this will prove disastrous for our nation in years to come. Keep Britain British.
Roger Carlton, London
Dear Editor
I am retired and if I'm honest, I don't think that people like me should get free travel on buses and half-fare on trains, whilst there are people out there who are struggling to make ends meet. Bus and Rail passes should be means tested as should the Winter Fuel Allowance.
​
Clive Morton, Manchester
---
MORE POEMS FROM THE RECENT POETRY COMPETITION
Ol' Blue eyes
Frank Sinatra was of course my husband's choice
He idolised the man, known worldwide as 'The Voice'
Fly ME to the Moon with Springsteen any day
But For Once in my Life, I didn't get My way
We were running a Pub in London back then
1975, It was a very Good Year… and when
Sinatra's Main Event tour hit Palladium's stage
(I'm Young at Heart really, despite my old age)
Call me irresponsible but tickets I bought
But the night of the concert, things got a bit fraught
Something stupid I know, but staff let us down
So Mack the Knife was in charge helped by Bad Leroy Brown
But That's life and Memories are Made of this
On the 14th November, hubby got his lifetime wish
With Summer wind gone, Autumn leaves still around
Sarah Vaughan enthralled us with her unique jazz sound
But when Sinatra belted out New York, New York
It was Witchcraft. Converted, I could hardly talk
Super smart in Tuxedo, cigarette still in hand
Supported by the famous Count Basie band
Bewitched, bothered and bewildered was I
This ageing warbler suddenly had me mesmerised
Baubles, Bangles and Beads rattled all around
I've got you under my skin Frank; completely spell bound!
Here was this man, much larger than life
Currently between number three and four wife
I had High Hopes, he'd Come fly with me
And sing to me From here to Eternity…
In the Wee Small hours of the morning we arrived back
Thinking that we may very well get the sack
For letting Strangers in the Night run the place
Not Nancy (our barmaid) with the Laughing Face
 Zing went the strings of my heart that night
Too marvellous for words sums it up just right
The whole experience of that show, a fab memory
They can't take that away from me!
Two glances at the sky
By Grace Shirley
When the soft blanket of the sky falls upon me,
I know it will be spread across you too.
Maybe not the same pattern,
Or with the same texture,
But it encloses us both.
And for a moment I may feel you shift in your sleep,
A reminder that, though miles apart, we sleep under the same covers,
Breathe the same oxygen,
Feel the same longing.
Clouds smother me,
The fire in my heart is distilled into the atmosphere until it bleeds across the sky.
It is light here but my soul is a storm,
It is dark where you are,
But i know you feel lighter.
If I could catch a cloud I would mould it in my hands,
Send it to you.
Send you my heart one last time,
To endure the rain, the storms,
And then,
Feel the sun,
Filtering through the cracks.
The First Goodbye
By Lola Barron
"I'll bring the car round to the front, my dear."
"The sun is out, a nice day for a drive."
She looked at him as though she didn't hear.
"We must be home for tea at half past five."
He watched her as they drove, her face a frown.
Still beautiful between the anxious mask.
She murmured, "Are we going into town?"
He'd hoped she wouldn't take the time to ask.
"We're having tea at somewhere else today."
A lovely place, I know you'll like it there.
They thought you even might prefer to stay.
I've had a look; I know they'll take good care.
I'll come and see you every week, you'll see."
She nodded. "Will we still be home for tea?"
"You're The Cat On The Mat"
By Cristina McDowall
"Hey," said the cat
to the cat on the mat,
"You look fat."
Unamused, the cat on the mat
Tilted his hat
and said "you're a prat."
"What made you say that?"
Asked the other cat.
"Because you're also fat."
Down looked the other cat
Down at his fat.
"You're right at that,
I am fat."
"But the real reason you're a prat,"
said the cat on the mat,
"is you're looking in a mirror – you're the cat on the mat."
---
PORTMAN & PICKLES
Researched by Michael Blackburn
The above was the name of the Northgate Public House which is now known as The Jubilee. The name was changed in 2012 at the time of the Queen's Diamond Jubilee.
Eric Portman and Wilfred Pickles were born in Halifax and, in their day, were well known. Portman was an actor and Pickles was an actor/radio presenter. The more elderly readers of Dean's magazine will certainly remember them.
Both started their careers on stages in Halifax, Portman acting with the Halifax Light Opera Society and Pickles at the Theatre Royal.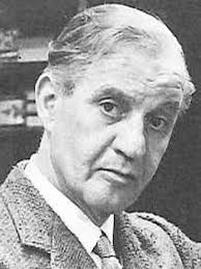 ERIC PORTMAN
In 1924 a Shakespearian company came to Halifax and Portman joined them as a 'passenger'. The company moved on to Sunderland where, at the Victoria Hall, Portman appeared in a production of Richard III. This led to him being given a contract. In 1924 he made his West End debut at the Savoy Theatre in London and was taken on by the Old Vic Company. After several other West End appearances where he played with Gerald du Maurier and Basil Rathbone he moved on to receiving parts in films.
Now a strange story told in book of Portman's life: In London in 1937 he had dinner with Joachim von Ribbentrop who at that time was the German Ambassador to England. Ribbentrop must have known that war was imminent as he said to Portman "when Germany wins the war, you will be installed as the greatest English star in the New Europe at a purpose built film studio in Berlin". When the war started Hitler made Ribbentrop his Foreign Minister. He was involved in the Holocaust and at the Nuremburg Trials he was the first to be sentenced to death by hanging. As he approached the scaffold he spoke words of regret to the Lutheran minister. A strange story indeed and a very sad ending.
In 1938, Portman moved to the U.S.A. and to Broadway. For a short time he was in Hollywood but didn't like it and soon moved back to Broadway. His big break came in 1941 when he played the part of a Nazi on the run. This meant that he was established as a star with a long term contract with Gainsborough Pictures.
​
Many film parts later, including playing opposite Flora Robson, he was acclaimed the 10th most popular star in the British Box Office. By the end of his acting life he had been in over fifty films. He died in December in St Veep Cornwall in 1969.
---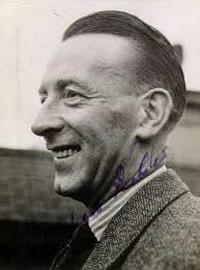 WILFRED PICKLES 
A proud Yorkshire man, he was born in Halifax in 1904 and in 1929 moved to Southport where he worked with his father as a builder. He joined an amateur dramatic society where he met Mabel Myerscough all of whose family had been connected with the stage. They were married in 1930.
His first professional appearance was in 1920 when he was an extra in a production of Julius Caesar at the Theatre Royal in Halifax. He soon became a radio celebrity, and pursed an acting career in London's West End theatres, on television and on film.
His most significant work was as the host of the BBC Radio show 'Have a Go' which ran from 1946 to 1967. The series attracted an audience of over 20 million and a mailbag of 5,000 letters. Contestants could earn £1/19/11d by sharing their 'intimate secrets'. (Compare that amount with today's 'who wants to be a millionaire'. What has happened? Have we become greedy?). I recall listening to the programme when Pickles asked an O.A.P "What's your favourite drink?" The reply "Tea and Senna Pods" had the audience in laughter and was met with the words "Give him the money Barney". (That was Barney Colehan who was the producer of the show. He later produced 'The Good Old Days' at the City of Varieties Theatre in Leeds where he came up with the highly successful idea of the audience dressing in Edwardian costumes).
"Ask Pickles" was a BBC Television Show which ran from 1954 to 1956. BBC publicity said of the show: "It doesn't matter how old you are, you could still make your own special dream come true if you got in touch with Wilfred Pickles. Maybe you want to feed a lion or pat a giraffe on the top of his tiny head; or perhaps you'd love to see the lovely lights of London reflected on the Thames, or ride pillion on a motorbike or maybe you want to meet a film star. Just ask Wilfred Pickles. He'll try and fix it for you."
In 1950 he was awarded the OBE for services to broadcasting.
In 1953 he was the guest castaway on BBC radio's Desert Island Discs; his chosen book was "The Oxford Book of English Verse". His luxury was a yellow waistcoat.
In 1955 he opened the Wilfred Pickles' School for Spastics at Tixover Grange, Rutland. Also in 1955 he and his wife Mabel celebrated their Silver Wedding Anniversary.
Pickles was the uncle of Judge James Pickles and actress Christina Pickles and great uncle of actress Carolyn Pickles.
​
He died in Brighton aged 73 and is buried with his wife Mabel in Southern Cemetery, Manchester.
Ref. Wikipedia
---
From Colum MacCourt
RISKS

To laugh is to risk appearing a fool.
To weep is to risk appearing sentimental.
To reach out for another is to risk involvement.
To reveal your feelings is to risk exposing your true self.
To place your ideas and dreams before the crowd is to risk their loss.
To love is to risk not being loved in return.
To hope is to risk disappointment.
But risks must be taken because the greatest risk in life is to risk nothing.
The person, who risks nothing, does nothing,
sees nothing, has nothing and is nothing.
He cannot learn, feel change, grow, love and live.
Chained by his certitude he is a slave.
He has forfeited his freedom.
Only a person who risks is free.
---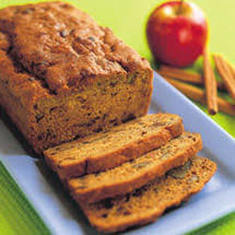 TWO MORE USEFUL RECIPES FROM KITTY LYNN
​
Date and Raisin Loaf
Ingredients:                 9 oz (225 grams) self-raising flour
6 oz (150 grams) castor sugar
2 oz (50 grams) marg or butter
1 teaspoon of bi-carb
2 teaspoons of milk
8 oz (200 grams) dates
2 good handfuls of raisins
Method:                       Scald dates and raisins with hot water to just cover. Prepare 2 loaf
tins with parchment or foil. Mix flour and sugar and rub in the marg.
Mash the dates and raisins with a fork until mushy then mix with
flour etc. Then add bi-carb and milk.
Bake at 350F 180C or Gas Mark 4 for about 45 mins and test before
It looks done.
---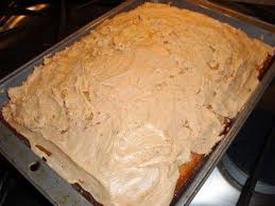 Butterama Cake
Ingredients: 1 cup of softened butter
2 cups of white granulated sugar
4 whole eggs
1 teaspoon of salt
1 teaspoon of baking soda
1 teaspoon of baking powder
2 teaspoons of vanilla extract
3 cups of self-raising flour packed well
1 cup of buttermilk or cream
(butter sauce)              1 cup of sugar
¼ cup of water
½ cup of butter
tablespoon of vanilla
Method:                      Line 9" x 13" cake tin in well-greased. Beat butter for a minute, add
sugar and beat together. Add eggs one at a time beating well. Add salt,
baking soda and baking powder. Add flour a cup at a time, gradually
add buttermilk and mix well. Incorporate all ingredients and mix well.
Pour batter into the cake tin and cook at Gas Mark 3, in the middle of
the oven for 50 minutes.
(butter sauce)             Heat the ingredients gently and spoon over the cake. Refrigerate for 2
hours then serve.
---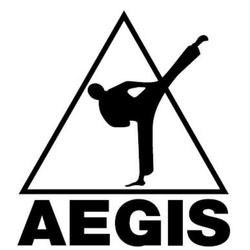 TRACEY OGDEN OF CALDER VALLEY AEGIS MARTIAL ARTS ACADEMY TALKS ABOUT HER LIFE AND WORK
Tracey, can you tell me a bit about yourself? I currently own and work as the Programme Director at the Aegis Martial Arts Academy in Hebden Bridge. It's a fantastic job. My role is to carry out the first trial lesson and assess all new students. I also carry out regular progress checks with the students and am the first point of contact for parents. I am also responsible all business related duties.
I qualified as a certified instructor at the Halifax Martial Art Academy a few years ago and then decided to open up our own academy in the Calder Valley.  The academy has now been open for around three and half years. Prior to this, I worked as a probation officer for about fourteen years and the values we promote in the academy align closely with both my professional and personal values.
I've always worked in public services namely both the health service and social services. I've also done a fair bit of voluntary work e.g. Citizens Advice bureau, helping out with reading in my children's school and so on. So I have spent my life being involved in providing services for the community. In many ways, our martial arts academy also serves the public and provides lots of great benefits. So, whilst running martial arts academy is a little bit different, I have found that a lot of the skills I acquired in my professional career can be transferred and applied to my current role and that I am still in a position of helping people.
What do you actually offer people? We offer various programmes which provide mixed martial arts self-defence skills to suit all ages and levels.
What do you mean? Aegis is a system rather than a style of martial arts that incorporates kick boxing, boxing, grappling and personal protection. It is dedicated to teaching self-defence in any situation, so we are teaching people techniques of how to defend themselves – rather than how to fight and compete. There is a difference. Fighting would be the absolute last resort and used only when necessary.
The AEGIS system has been developed to help you achieve success in all areas of your life both physical and mental. There are 5 key concepts that reflect our 5 key laws: Attitude, Expectation, Game plan, Implementation and Study. So the academy is about self-improvement and we are an ethical life organisation.
As well as giving you the tools to defend yourself, we also teach life skills that we want students to transfer into other areas of their lives outside of the academy. We teach important values around courtesy, kindness and respect. Our workbooks support members in transferring what they learn in the academy into their daily life.
We also use reward sheets to recognise both academic and home successes. We encourage and instil confidence and self-discipline in children and adults alike. We promote other qualities around self-control, healthy bodies and minds, focus, goal-setting and self- discipline. Our key element is around teaching leadership skills. This means that you make the right decision at the right time and always try to do the right thing. Martial arts are a way of life and everyone has their own individual journey and focuses on their own self- improvement.
Who do you cater for? We cater for everyone (including people with learning difficulties). The only restriction is if someone has a physical disability and is unable to physically carry out the moves we teach. Every enquiry is offered 1-2-1 tuition with an instructor and is assessed so we can allocate them to the most appropriate class and programme.
The ninja tots class is for children usually between the age of three and six.
We also cater for both adults and family groups with children age 7 and above.
There are two main programmes: The Positive Start Program and a Leadership Program. (We also have a masters and trainee instructor programme).
The positive starts programme is a shorter introductory programme to yellow belt. You develop basic techniques around kicks, stances, guards, punches.  The leadership programme is the black belt programme and students can upgrade to this programme from the positive starts programme. Everything we do is structured so that you progress in methodical way and you build on your successes– and you can progress at your own pace.
How do people join your academy? We offer a trial period for 30 days and the first lesson is free.  You can contact us by:
Email:         caldervalley@aegismartialarts.co.uk
Telephone: 07903706784
And we are located at:  Salem Community Centre
Central Street
Hebden Bridge
HX7 6HB
Is your Academy a family-run business? Yes, in that my husband, Master Darren Ogden is the chief instructor. He has been involved in martial arts for around twenty years.  Then there's my son Henry and my daughter Harmony. She is a ninja tot.
Henry is only 12 but already a black belt and has been training since he was 3. He helps out in the ninja tots class and plays rugby league for Siddal and rugby union for Crossley's school.  We have a trainee instructor who is nearly qualified so she will be a huge help in the academy. As a working family, we relate to other families who train as we started our AEGIS journey just like them when we trained at the Halifax AEGIS academy.
Finally, what are your personal hopes for the future? I'm looking at going back into something similar to my old line of work and want to train as a counsellor whilst still managing the academy.  I want to find a way to use some of the people skills that I acquired during my time in the Probation Service but to also develop new skills. I am also planning, once I have more available time to study a Master's Degree in psychology. I already have a BA hons in social sciences majoring in history and a BA hons in criminology.  I need to get the old grey matter ticking over again!! When retire I plan to write a book.
What are your hopes for the business in the future?  We will continue to grow the academy and create more black belts. We are investing in the academy space and are planning to take on an area next to us in the community centre to create a new office and turn the old office into a changing room.
​
We are really aiming for longevity and for students to benefit from our martial arts. We are now fairly well established in Hebden but there will always be new students coming along and people who still don't know about us. Most importantly, we want to build and maintain an excellent reputation for what we do.
---
 PETER METCALFE'S DESERT ISLAND DISCS
Songs:
Swan Lake
(Tchaikovsky)
My parents had a very crackly old LP of Tchaikovsky's Swan Lake and I used to listen to it obsessively when I got home from school at around the age of 11 and 12. It  moved me then and still does with its intense romanticism and sadness.
Tomorrow Never Knows
(The Beatles)
The greatest pop group of all time and an anthem of the 60's optimism. I listened to all their albums from a young age. This 1966 piece of genius was a forerunner to the psychedelic explosion that followed with the likes of Pink Floyd, Hendrix and The Doors.
See Me Feel Me (The Who)
Possibly the best live band ever in their prime. I used to blast this inspiring anthem out before any big tennis match I played.
Good Vibrations
(The Beach Boys)
 I used to sing this song incessantly whilst cycling around in my early teens. Lovely harmonies.
Pretty Vacant
(Sex Pistols)
I  think the Pistols wrote better songs such as God Save The Queen and Anarchy in the UK, but I heard this at an otherwise awful youth club disco aged 15, in 1977. It knocked the hell out of me and it was the way I felt.
Dead Souls
(Joy Division)
If I had to have a song that meant the most to me in my youth it would be this. I listened to it almost daily in the early 80's which was a bleak period in Northern England. Although the lyrics are terribly sad I found them uplifting and it helped pull me out of a depression in 1982.
Sowing The Seeds of Love
(TearsForFears)
The feeling of expansion in this song reminds me of 60's music and by the late 80's, I had moved to Oman and to a wonderful life in a magical country where I live for 24 years.
Extremities
(Killing Joke)
I've seen Killing Joke a few times and they are a great live band. This intense 1990 song represents a commentary on the widening gap in the UK in the 80's which has continued to this day.
Book:          
Mystic Musings by Sadhguru Jaggi Vasudev – my bible and profound question and answer book from my guru covering all aspects of life and beyond.
Luxury Item:
A ball – I have always loved ball sports and even made a living out of one of them.
---
ANOTHER FUN QUIZ FROM THE HORSE'S MOUTH
Questions:
​
(1)   What is the capital of Montenegro?
(2)   Who was the lead singer of the band 'The Sex Pistols'?
(3)   Which planet is known at the red planet?
(4)   What is arguably the most famous bird to become extinct?
(5)   What is the name of the well-known British judge on ITV1?
(6)   What is a Knickerbocka Glory?
(7)   What do Americans calls sweets?
(8)   Who makes the Octavia car?
(9)   Who invented the first recognised computer?
(10) Who has recently bought Vauxhall and Opel cars?
(11) Who played Stan Ogden in Coronation Street?
(12) Who invented the telephone?
(13) What nationality was Leonardo da Vinci?
(14) Who won the Wimbledon's Men's Tennis Championship in 2016?
(15) Where does Everton FC play their home games?
(16) Where is the city of Birmingham situated in the UK?
(17) What nationality is former Snooker world champion Stephen Hendry?
(18) How many are there in a baker's dozen?
(19) Whose artwork famously featured a bed?
(20) Where was the supermodel Naomi Campbell born?
Answers:
(1) Podgorica (2) John Lydon (3) Mars (4) Dodo (5) Judge Rinder (6) ice cream (7) candy (8) Skoda (9) Charles Babbage (10) Peugeot (11) Bernard Youens (12) Antonio Meucci (13) Italian (14) Andy Murray (15) Goodison Park (16) West Midlands (17) Scottish (18) 13 (19) Tracey Emin (20) Streatham, UK
---
Editor's final word: Thank you once again for spending time reading this magazine which is open to everyone. If you want to contribute something to a future edition please submit your stuff to us at: deancharltonmag@gmail.com but do make sure it is not racist/offensive. Best Wishes, Dean.