FROM THE HORSE'S MOUTH – October Edition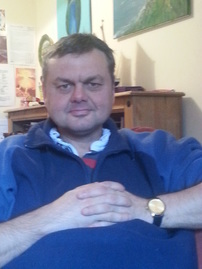 Hello.
I hope you are doing okay and enjoying reading the magazine – please make suggestions on how you think I can improve it.
My email address is: deancharltonmag@gmail.com and if you want anything to be considered for publication, please send it to me.
I would like to dedicate this edition to my friend of nineteen years, Brenda Condoll, who tries to help me however she can.
---
Creative Writing Competition
Send me your Short Story
Enter my Competition now!
Prizes:  £100  *  £50    *  £25
Get your short story shown in my FREE monthly magazine: From The Horse's Mouth 
Get your work published on this website
Send your entry to my email : deancharltonmag@gmail.com
Up to 2,500 words (in English)
Closing date: 30th November 2015
---
Oh yes, went to my friend's Kitty's seventieth birthday party in Halifax and it was good and I met a lot of nice people.
---
MY NOT VERY SERIOUS STARS
Scorpio 24 Oct – 22 Nov
A visitor from abroad may teach you some new and exciting ways to have fun. Could be a good time to dye your hair to match your favourite shoes.
Sagittarius 23 Nov – 21 Dec
This month you should include rhubarb and custard in your diet. A Scotsman will show you more than his kilt. Think about changing your religion.
Capricorn 22 Dec – 20 Jan
A fat middle-aged man may try and sell you something fishy but don't fall for his unusual charm. A red bra may completely change your life.
Aquarius 21 Jan – 19 Feb
Someone with learning difficulties may surprise you with their understanding of a complex problem. It may be a good time to change your vehicle but be careful from whom you buy it.
Pisces 20 Feb – 20 Mar
A close friend will prove their weight in gold as they help you in a difficult situation. Stop wasting yours and everybody's precious time with nonsense!
Aries 21 Mar – 20 Apr
A train journey may lead you to more than just your destination this month. Remember it is okay to be patriotic but that we are all really citizens of the world.
Taurus 21 Apr – 21 May
You may feel a bit depressed at this time but be patient as it will soon pass. Time seems to go so quickly as you get older so choose what you dedicate your time to carefully.
Gemini 22 May – 21 Jun
A man with missing front teeth may prove to be a lot nicer than your good-looking friends. Don't be afraid of hard work as you will benefit from it in the long run.
Cancer 22 Jun – 23 Jul
Travelling the same route to work every day may be tedious but something will happen out-of-the-blue which will cheer you up and make things seem more reasonable. A tart may prove very tasty.
Leo 24 Jul- 23 Aug
A tree surgeon may offer to trim your bush for free this month but he may have an ulterior motive that he is hiding from you. A good time to try a new shampoo.
Virgo 24 Aug – 23 Sep
Someone may pester you to go on a date with them but don't give in just because you feel under pressure. It may be worth thinking about having your feet done.
Libra 24 Sep – 23 Oct
A privately educated friend may not be a fully-rounded individual but they will prove to have your interests at heart when it really counts. Try and get into some new music
---
EGGS

Written by Frank Wright

Eric and me were good mates for a long time. It was the late forties. We were poor but didn't know it then – we were just concerned with living and enjoying each day as it passed. When I think of those long gone days I think of Eric and eggs.One Sunday we had been off to look at a pond we knew – we were experts on a thousand things that lived, flew over, swam, crawled or just moved in that miniature world although I doubt if we knew the names of half a dozen between us. To boys, time is just a gap between one day and the next and it suddenly dawned on us that it must be around tea time. We made our way home stopping by some farm houses; we climbed over a crumbling wall to have a pee. Then as we were about to move on we saw something exciting and wonderful:  a nest on the ground beneath the weeds with twelve large white eggs shining brightly. We were egg-mad and knew many nests: Thrush, Blackbird, wren – even a Wood Pigeon, but this, this was the ultimate of our wildlife discoveries.It never occurred to us for one moment that this was merely the product of a stray hen from the farm that daily wandered from the yard, deposited its eggs and wandered back again. We took two each to add to our collections – there were no rules in those days; we knew nothing of conservation though our common sense told us not to take more than one egg from clutch of three or four. But this was a glut – a super nest.We put the eggs in our jacket pockets and made off; then climbing back over the wall an egg broke in my pocket and the smell was unbelievable. The eggs long neglected were rotten. Our short lived euphoria turned to disgust as we tried to wipe the slime from my shiny pocket lining with handfuls of grass and dock leaves. We slung the other eggs and ran home with our hands and clothes stinking.A couple of weeks later, we were off in another direction through the woods, passing a long warm afternoon, loving being alive. Suddenly, we were confronted by a gang of four lads with catapults loaded and ready. They were strangers on our patch, enemies, and trespassers in our woods. The leader, tall with a deceptively kind face asked us to show them where a nest with eggs could be found. We led them off to a nice, well camouflaged blackbird's nest not very far away which contained four eggs. Each boy took an egg and threw them at us, then after a few insults, left laughing and jeering. Eric cried as we slowly headed home – our innocence gone. We didn't say much but we both knew we had lost plenty.I lay awake many nights thinking what we should have done, angry then embarrassed. What would John Wayne have done? Were we cowards? I think Eric thought the same as our friendship withered, poisoned by strangers. We were never to go on jaunts again.Years later, I saw that gang leader at some social function, immaculate in tie and striped suit; he didn't remember me but I am an expert at camouflage. He spoke well, in a witty and amusing way. I hated him. I don't know what happened to Eric – they must have moved and new friends filled the vacuum. I gave my egg collection away.
---
WHO KILLED JESUS?
Anonymous
When considering who was responsible for the death of Jesus it is easy to point
at finger at them, and them, and them……………………….
So I start by pointing a finger at the Sadducees, Pharisees and Herodians.
It was, after all, to the advantage of the Sadducees, Pharisees and Herodians
that Jesus should die. He was becoming so popular with the general public that
he was threatening the fabric of society. Except for Jesus everything was going
well. He was the thorn in the flesh.
I move on to point a finger at Annas and Caiaphas.
At a meeting of the Sanhedrin, which was the Jewish Council authoritative in
both religious and secular matters, the High Priest, Caiaphas, had stated that
it was to their "advantage that one man should die for the people, rather than
that the whole nation should perish." (John 11:50). Caiaphas was not saying that
Jesus deserved death but that it would be convenient if he were to die. Such was
Jesus' hold on the people that the Sanhedrin had become frightened both of the
people and of Jesus.  After his arrest Jesus had been taken first to Annas who
was father-in-law to Caiaphas. Annas had been High Priest before Caiaphas
and was still a power to be reckoned with.
Now I point a finger at the Sanhedrin.
I can certainly point a finger at the Sanhedrin and those who made up their
number…………………….but not all of them. The Sanhedrin numbered seventy members. We must remember that Nicodemus, who had come to Jesus by night (John 3:1), would
have been a member but his would have been a lone voice drowned out by clamour
for Jesus to die.
I must point a finger at Pilate.
Here was a man who could have said "No" and stopped Jesus being put to death. He
was weak and more interested in keeping his job and not having stories of his
ineptitude passed to Rome. "Suffered under Pontius Pilate" I say in the Creed.
So that's him blamed.
I must point a finger at the crowd who shouted "Crucify him!"
In the crowd surely there were some who had been cured by Jesus or who, at
least, would have seen Jesus curing the physically sick and healing the
spiritually sick. Yet they were shouting "Crucify him". How easily they were
being led. Like lambs to the slaughter they followed the Pharisees and Sadducees
who kept up the shout "Crucify him". Seeing Jesus bound and bleeding was
sufficient to make them forget. Easier to follow their leaders – easier to keep
out of trouble. Anyway if Jesus was the Christ he should be able to extricate
himself from this predicament. Why should they risk their necks and get into
trouble with the Sanhedrin?
I might try and point a finger at the Roman Soldiers.
But they haven't a case to answer. Whether I am thinking of those who carried
out the scourging or the nailing to the cross, they were only carrying out
orders. Those who mocked Jesus and crowned him with thorns could be accused of
more than normal cruelty. But those were cruel times and this man they were
dealing with was a criminal or he wouldn't have been handed over to them.
Finally I must point a finger at myself.
During his agony in the garden Jesus saw all my sins. Such was his terror at
seeing all my misdemeanours, the many times I have broken his covenant, that he
sweat blood. I must stop pointing at others and take full responsibility for my
sins. But I wasn't present at the Sanhedrin, I wasn't in the crowd which shouted
"Crucify him", I am happy to pass my blame onto Pontius Pilate. I didn't carry
out the scourging, the crowing with thorns, the mockery, I didn't hammer in the
nails.
I didn't. My sins did. I am as guilty as all those I have pointed at.
Father forgive me.
---
LET'S TALK TO JUNE BARNES ABOUT HER LIFE
June, what do you do for a living? I own a shop called FAB.
Where's your shop? Scholes near Cleckheaton, West Yorkshire.
What do you sell in your shop?  I sell: handbags, scarves, snoods and jewellery and all accessories.
Where are your things sourced from? From abroad? I get them from manufacturers in Newcastle, Devon and Lincolnshire – they are registered in this country but I can't say for sure if they are made in this country.
How long have you had your shop? Just a year now but I have been doing parties with my sister where we sold: clothes, shoes, handbags and accessories. However, she wanted to retire so I took the shop although I didn't want to do shoes as they are too complicated.
What do you hope to achieve through your shop? At the moment it's just like a little hobby to me as I still do parties on an evening that keep the shop going. What I'm hoping to do is to create something that my grandchildren can continue when they leave school.
Are you married? Yes I'm married.
What other things have you done with your life? I worked in retail for 23 years for Marks and Spencers and then I moved into being a Driving Instructor before taking further exams to become an Examiner and a shop owner. I have also worked for the girl guides helping brownies aged 7 – 10 to gain skills for life. I have also done a lot of voluntary work over the years – I lost my father and sister to cancer so I find time to raise funds for Cancer Research. Also I help out at Shelf Gala every year to raise money for local charities.
Have you had a good life? I think so – I've had rough times and good times as well.
---
MORE RECIPES FROM JUNE CHARLTON
Suet Dumplings
Ingredients:  4 oz self-raising flour
2 oz shredded suet
Pinch of salt
Little bit of pepper
Method:       Mix together ingredients and make into a stiff dough with cold water. Roll into
8-12 balls and boil for 15-20 mins. They are now ready to put into a stew or a
Casserole. Make sure the stew does not go off the boil and keep lid on the
Saucepan making sure not to overfill the pan.
Scones
Ingredients: 1lb self-raising flour
1 egg
3 tablespoons of sugar
4 oz margarine
Method:      Mix ingredients together with one egg and a drop of milk, to a firm pastry.
Roll out and cut into rounds with a pastry cutter. Brush tops with a drop
of milk with pastry brush. Bake in a hot oven 350 – 400 degrees.
Fruit loaf – All in one mixture
Ingredients:  4 oz margarine
4 oz caster sugar
2 medium eggs
Just under ¼ pint of milk
12 oz mixed fruit
8 oz self-raising flour
1 level teaspoon of mixed spices
Walnut halves
Method:        Place all ingredients except walnut halves in a mixing bowl. Beat with a
Wooden spoon until well-mixed. (2-3 mins). Place in a greased and
Bottom lined 2lb loaf tin. Smooth the top and place on walnut halves.
Bake in oven at 325 degrees.
---
And now Michael Conneely concludes his series about Hinduism by talking about:
I was privileged and blessed to gain immense insight into the nature of divine love by a meeting with the Hindu Holy Woman called Amma who ritually takes on Kali and becomes Goddess incarnate. I met her on her visit to London, when a number of individuals within the ethnography attended, who were her devotees. Amma becomes the Goddess Kali in Devi Bhava Darsan. She imparts the unforgettable essence of unconditional love to her devotees, who approach her on their knees to be hugged by her. The experience is nothing like the etherealness or meditative peace that might have been expected; it is like being enveloped in a melting, rugged, powerful, immense, torrent of love. That is Amma's perspective on the nature of the divine. That is what she transmits through the hug. When Darsan is given, the Holy Woman became a mere container. The Goddess Kali shone consuming through her. Amma herself was just a thin veil. She embraces the devotee d she holds him in her strong arms and rocks him. He feels the strength, the vibrancy, the joyfulness of that love. It was not the pallidness or insipidity of a weak renunciation, but a throbbing lava flow. It was like the roots of ancient oak trees, like the dissolving white-out of looking direct into the rising of ten thousand suns. Her hug amazes you. It is amazingly robust and it delights to the core of one's being. It is unconditional and thus it transforms everything. She rocks the devotee back and forth and all the while she croons the delighted love of the Mother for Her child. All the while she recites her mantra of love. The devotee hears the sound like a stream of delight. Rocking him, the mantra croons on and on.
The Doctrine of Bandhattva:So the big question is: how do you progress in this life? One of the Hindu explanations of this is the oh-so-valid and oh-so-helpful Saivite Hindu doctrine of Bandhattva.
The doctrine of Bandhattva is that we are born blindfolded and fettered. One implication of this is that from the moment we are born, we have forgotten who we are. We have no idea of who we really are. And we forget why we came into the world. So, we start off life almost immediately from our birth in amnesia, blindness and restriction.
And then the key question arises therefore: when will the fetters loosen and fall away? When will the blindfolds fall from our eyes? Well, it's partly if we make the correct efforts. The correct efforts are:
Karma Yoga = good works
Bhakti Yoga = devotion to God
Jnana Yoga = developing our insight and understanding, including astrology.
But the important thing is that none of these three efforts are enough for the fetters to fall away. None of these are enough for the blindfolds to drop from our eyes. The doctrine of Bandhattva teaches that our liberation will only occur through the Grace of God. Our liberation will only occur in God's own time: when the time is right. And God knows when the time is right.
The point here is we actually do have karmas to experience in this life. We have karmas to deal with in each life-time. Some of these karmas are not fixed (adrida) and we can work on them and transcend or 'burn' them. But others of our karmas are Fixed (drida). We have to experience them. They are lessons that have to be experienced. These are indicated in the Vedic Birth chart by 'confluences' of indications. Indeed the whole Vedic astrological birth chart and its predictive outworking is an incredibly sure, accurate and powerful statement of your karma.
So, the point is that it is only when the fetters are loosened and the blindfolds drop away that we see the truth of who we are: namely one with God and therefore one with everyone else.
Other similar doctrines to this oneness are the Native American perception of the web of life: whatever you do to part of the web, you do to the whole of the web. The Buddhist Mahayana doctrine of the Bodhisattva also is based on this perception of oneness. So also is the hermetic dictum of 'as above, so below'.
The idea of Bandhatva is that we each have a soul: a soul that is immortal and unchanging, a soul that is one with the divine absolute, but Bandhattva teaches that our soul is bound and fettered in ignorance of its own glory once it incarnates: when we are born. The theory of Bandhatva is that the soul is consciousness: its powers of knowing and acting are potentially infinite, just like god's; but that the initial condition of the soul from the moment of birth is one of bondage (bandhatva) in fetters, extrinsically attached to it (you are not your fetters!).
Obviously, the degree of bondage varies from person to person, and from lifetime to lifetime. We are constrained from birth by powerful forces restricting our freedom, forces which suppress the soul's qualities of consciousness. In human beings, bewilderment and imprudent conduct cause the fetters to gain the upper hand. Such a person is controlled by transient desires and cravings, like Gollum lusting after his 'precious'. He or she mistakenly identifies his body, its senses, and aspects of the surrounding impermanent physical world, as his 'self'.
These fetters are very tenacious; they can last over many lifetimes. They stifle the powers of the soul. But it is possible to remove them by good works etcetera and, crucially, through the grace of God. Ultimately we depend on the grace of God to be freed.  But there is a river of grace – the grace of god outpouring like a great torrent into our confining darkness. God offers us revelation – but revelation is only offered when the moment is right. Revelation lifts us out of ignorance and separation. When God's grace falls upon you, you are irrevocably changed.
---
ECONOMIC MATTERS
Written by Abigail Freemantle
So the Chinese economy has slowed down.  Any developing economy will slow down. It is a normal phenomenon.  The high growth of the early years of development cannot be sustained because capacity will be reached.  The slowdown in development of the Chinese economy led to   the world's money market having a loss of confidence and consequently moved its money out – quietly at first then in a more panicky manner.
Bearing in mind that the slowdown was producing a high percentage of growth – a level of growth that the UK has not seen in many a year – one might wonder what all the fuss is about.
Aren't high levels of growth in a year a sizeable return on any man's money?
Apparently not when expectations have been set at last year's level of growth and the year's before that.  Investors have become used to vast returns and have lost their grip on reality.  Normal profits no longer satisfy!  Only Super-duper Profits can do that.
Unfortunately the structure of the financial markets has not been robustly structured which allied to the slowdown has turned a drama into an international crisis.
The Prophets of the money markets predict hard times on a global basis and the many who have lost fortunes on the plummeting stock markets around the world will be grieving for their losses for a considerable time.
Many of us at the bottom of the "money tree" have not seen a rise in real levels of income for a very long time.  Wages have been static against rising costs of living which eventually nibbled away at any power these wages may have had to bring any added flavour or colour to life experience. Wage increases frozen or suspended indefinitely, pension funds melted away by successive "Black" stock market days and the amounts put aside for our Health Services enlarge the queues awaiting treatments and produce an insurmountable financial debt of our much loved national institution.  If this were not enough there is a public attitude being developed by press and TV producers and other social engineers that to take any benefit from our Welfare State, even if you have paid in for the last 40 years or so, is to be discouraged or downright stigmatises recipients.
Austerity has become a way of life for many and it is easy to become resigned to being without more than subsistence.
This can be a very dangerous time for our health whether physical, mental or emotional, and some would even say this could be a soul-destroying time.
When suffering is imposed it can really impact upon one's life prospects.
It can impact upon our health and mental balance negatively.
Alternatively we can exercise our free will and take back some personal power as each one can make a decision to the coming tests with a more positive outlook designed to defy the odds.
Many people have rarely been in well paid work throughout their working life.  What you never had you can hardly miss!
Instead they have turned their gifts of mind, imagination and curiosity to creative uses to engage, entertain and educate themselves and to provide those commodities and services required by using very little money.  As Agatha Christie's character Hercule Poirot would say they have used their supply of "the grey matter"!
Necessity is the Mother of Invention. It is empowering to gain skills and knowledge to enable one to overcome disadvantage.  And most importantly surviving and surviving well!
Make do and mend skills become very useful to compensate for a lack of money so it is no surprise that lots of crafty programmes feature on our TV screens and in magazines to give us the incentive and inspiration as well as the instruction to make the most of these times.  Not everyone will get involved but most will agree that those creatively minded souls can make a house a home and enhance life greatly for their household.
Becoming accustomed to not very much leads to the development of a couple of surprising freedoms:
Freedom from bitterness and allowing the development of Gratitude – grateful for what we have and grateful that we had not a lot to lose.
Freedom from boredom and permitting the development of Creativity – solving problems exercises the imagination and some surprisingly good stuff is invented in times of need.
Freedom from arrogance as Humility and Character are developed – a sense of reality and having a plan to achieve despite poor circumstances builds lasting good characteristics.  The humility to ask for help when it is needed along with the humility to offer help to others.
Intellectual strength and resourcefulness – we haven't much money but can be rich in resourcefulness. You can't buy this stuff.
Having optimism and being a source of upliftment for those about you.
Freedom from fear and depression by stepping into Happiness and Sense of Security develops self -reliance in one's ability to adapt and able to encourage the efforts of others and sharing what is available. You will be being of service to those around you and knowing real satisfaction aware that dissatisfaction comes from selfishness.
These qualities create leadership which is able to sustain real communities round about; money tends to take "community" away and replace it with impersonal "buying power".
The realisation that money plays very little part in your real life is very liberating. You will have great memories at the end of your life – but you will hardly ever remember the price of anything you paid for along the way.
Our minds go to those across the world who have had little or no time of plenty in their recent past and who, in the coming financial crisis, will have no resources in hand to shield them.
These people will need our material help in terms of time, money and other resources as well as our help in terms of prayer and kindnesses for these will be facing threats that we here in the UK have had no recent experience of – famine, epidemic, loss of loved ones and perhaps even war.
We may be required to share our way of life here in the UK or to send help or go to them wherever they are. Welcoming the opportunity to serve will make giving of ourselves a happy experience for all involved.
Remember that a global financial crisis and its effects is not their fault just as it is not your fault.  We are all passengers on planet earth making our journey as best we can.  We have a universal responsibility to take care of each other as best we can, no matter how far away we may be. We are only ever required to do our best.
---
AN INTERVIEW WITH TWO CHRISTIANS
What are your names please? I'm Josephine and my husband is Eric.
Do you both believe in God? (Jo) oh yes.
I understand you are both Catholics? (Jo)Yes.
Were you born in to Catholicism? (Jo)Yes, born and by choice as well.
Have you ever really questioned your beliefs?(Eric) Yes and the answers came in time. (Jo) We found it useful to attend two seminars at a church in Bombay, which gave us the foundation of Christianity. (Eric) We are Christians first of all and then we belong to the Catholic Church – we're all Christians. (Jo) But by choice we are Catholics.
Why Catholics? (Jo) Because Jesus appointed Peter as the head of the church and so he was the first Pope. Peter and the apostles carried on the tradition of Jesus Christ; so Catholicism follows the teachings of Christ which are contained in the bible. The other sects follow their own traditions.
How do you actually see God? What do you think God's actually like? Is God a supernatural being? Does God have a body? (Eric) God is Spirit – a Spirit being, a supernatural being who made us in His image and likeness. He's given us a part of His Spirit and in addition, he's given us a soul. The third gift he gave us is that of our body through our parents – the moment you were conceived when the sperm met the egg, the soul and spirit entered the body and you became a spiritual being. We are spiritual beings with a human experience.
Do you think we're different from animals? (Eric) Animals have no spirit or soul and no mind of their own. They just have instinct.
Do you believe animals were created by God? (Eric)  Of course, every single thing in this world is created by God.
How can you create matter from spirit? (Eric) God is supernatural. God has the power to create something out of nothing. Even a stone has got life in as much as it contains atoms which vibrate and cling together. The whole universe is exactly the same – it vibrates and clings together.
The obvious question is where did God come from? (Eric) God doesn't come from something or somewhere. He has always existed and our minds find this difficult to comprehend. (Jo) We are finite; we try to understand God but God can't be understood. (Eric) We have a mind that is searching for God; our minds are powerful but also finite. The only way you know God is by experiencing Him.
How does God show himself?  (Eric) The two of us have experienced God. The Spirit in us is in communion with God all the time. He shows or reveals Himself through our thought processes and also through his spoken word that is the Bible which is the Book of instructions for our Way of Life. If we follow these instructions we will never go wrong. But having a mind of our own each one of us wants to do our own thing and keep Him away from our lives. However He has the best plan for each one of us which is the most perfect of plans. He is our Dad.
Do you think God is male? (Jo) He is neither male or female. (Eric) We want to bring God down to our level but we can't. We must reflect Him whether male or female by being in communion with Him.
As Catholics, do you think only you have access to God? (Eric) Every single one of us, His creatures have total access to God and He has been revealing himself to all people and whether we are Hindu, Buddhist or Muslim we are His sons and daughters. God has been revealing Himself to various individuals like Buddha but some religions have been distorted as a way to control people. We don't follow a religion; we are followers of Christ and His way of life and are Catholics by choice.
---
In my mind – Being Mindful Through Feeling: Standing Alone…
By Katey Page
I began my quest for healing when diagnosed with Bi-Polar Type 2, Cyclothymia and Anxiety Disorder two years ago. I've kept all kinds of scraps of paper that I had poured my heart out onto when I was anything from paranoid and manic to suicidal. I found something… that I had forgotten how to feel, or maybe just didn't want to any more…so I began writing about how I felt and had pulled through, articles etc. that I hoped would give others some encouragement.
Then, an old friend told me that I should instead tell the story about how hard (and hard isn't a big enough word) for those around you who also live with your mental illness.
They are the unsung heroes, and no matter how much you believe you are showing them gratitude and love…believe me you are not. Maybe you cannot…maybe there just isn't a way to keep a balanced and healthy relationship with anyone you need so much and to feel that amount of gratefulness and honour for…they have after all become part of your care plan…somewhere along the way I forgot how to 'do' relationship…I'm sure this sounds familiar…
If your relationships around you are healthy, you will just feel it…as if it's bought and paid for, this is why I believe it is so important to re-establish your thoughts with your feelings…make sure they match up, or else we begin to believe in the paranoia our poorly minds feed us.  I learned to do this by 'Standing Alone' for me, that meant completely stopping leaning on people…just stopped. At first it wasn't something I 'did'…just a choice I made; to feel like I was the pilot of myself again. I needed to get back in touch with my instincts…and I so very much wanted to preserve what was left of the tired and pressured relationships I had with everyone.
I made a list of everyone who wanted to see me healthy and happy; I even included my children's friends and my cats in it! From that, I now had my new 'relationship care plan' – everyone that I knew 'had my back'. I learned to just keep reminding myself of this list and stay mindful and safe in myself as I got through things moment by moment.
Eventually, those that were healthy relationships showed through and those that were not drifted away over time, even though hearts were broken.
Find me on Facebook or Email katey3page@gmail.com if you would like to learn more about 'Being Mindful Through Feeling'
---
ASTROLOGY  FORECAST FOR  OCTOBER 2015
From Michael Conneely
To see the charts for the positions of the planets, and the movement they make in October 2015, please see my October 2015 Web Page: http://www.mastervedicastrology.com/astrology-report-october-2015.html
Sun moves from 7 deg Libra to 7 deg Scorpio.
Mercury moves from 6 to 27 deg Libra (Mercury is retrograde from 17th Sep to 9th Oct).
Venus moves from 24 deg Leo to 21 deg Leo.
Mars moves from 3 to 22 deg Virgo.
Jupiter moves from 10 to 16 deg Virgo.
Saturn moves from 1 to 4 deg Sagittarius.
Uranus moves from 18 to 17 deg Aries (Uranus is Retrograde from 26th Jul to 26th Dec).
Neptune is at 7 deg Pisces Neptune is Retrograde from 12th Jun to 18th Nov).
Pluto moves from 12 to 13 deg Capricorn.
Chiron moves from 19 to 17 deg Pisces (Chiron is Retrograde from 23rd June to 27th Nov).
Moon Phase:
The New Moon is 13th October at 00.06 hrs at 19 deg Libra 21
The Full Moon is 27th October at 12.05 hrs at 3 deg Taurus 45
How will these planetary energies affect you? Well, of course, it all depends if any of the planets transiting in the heavens in October form an aspect to any of the planets in your birth chart. It all depends which of the Houses of your birth chart these planets in the heavens are transiting through in October.
You can contact me for an astrology reading of your birth chart or relationship or for your year ahead at www.starwheelastrology.com.
Or you can follow one of my astrology courses which are always very caring with individual and group tuition, regular webinars and links to healing modalities, embodiment and empowerment techniques: www.mastervedicastrology.com or www.enlightenedastrologycourse.com.
Venus, Jupiter and Mars: The biggest thing to note from these October 2015 charts, is that Venus, Jupiter and Mars all start the month of October pretty close and they get closer (all three are within six degrees of each other in Virgo by the end of the month) and the truth is that this BIG energy actually has the potential to create some pretty stormy sexual and emotional relationships, not at all gentle, loving ones, so it is so helpful to be advised of this and if possible be aware. And this stellium receives some difficult aspects from Uranus, Chiron and Saturn as well – see below! Hold on to your hat if someone you love has major planets in Virgo!!!
Saturn in Sagittarius: Saturn is transiting through the sign of Sagittarius from December 23rd 2014 to June 14th 2015; and then returns to Sagittarius to complete its transit of Sagittarius from September 17th 2015 to December 20th 2017.
Saturn is speeding up between 1 to 4 deg Sagittarius from his Station in early August. I feel things were very screwed down (it felt like wading through concrete while Saturn was retrograde then stationary, but now the weight should be easing off – except if you have planets in early Sagittarius (or opposite in early Gemini), in which case you will still feel his weight and his call to duty.
This Saturn transit through Sagittarius may well be experienced as a time to evolve your beliefs and discipline your mind, experiencing reality checks and the call to structure and discipline in the area of beliefs and higher study.
The Saturn to Sun transit is hard. If you are on course, you will be rewarded with golden reaping. But if you are off course for your dharma, your life path, then you will experience some sort of downfall and not the best health.
If your Moon is in late Scorpio, Sagittarius or early Capricorn, then you will experience the hard transit of Saturn over natal Moon which in Vedic Astrology is called Sade Sate and lasts seven and a half years, and is marked often by some sort of separation, big move or even a death in your circle. The whole experience is a case of being cut off from God's grace so that we see the limitations of our own character and, ideally, start to leave behind what must be left behind, change and grow.
Interestingly, Saturn in the heavens is transiting across my natal Mars at the same time as transiting Mars transits over my natal Saturn: double whammy: I expect it to bring a death and rebirth energy.
Saturn is square Mars and Venus: Saturn in early Sagittarius is square Mars in the heavens (at the end of Virgo) and Venus (in early Leo) from the start of the month. The Saturn-Venus square becomes exact by 10th October: this aspect can bring a lot of tension in love or feelings of not having been given value if your natal planets are caught up in this square.
Uranus square Pluto: Uranus in Aries is square Pluto in Capricorn all month. This is the seventh and final formation of this square aspect. Old paradigms are crumbling; new paradigms are forming. With Uranus in Aries and Pluto in Capricorn, it is these people that are affected most, also Libra and Cancer, of course. Uranus can shake you awake. Pluto can make you plumb the depths and discover buried strengths and healing there. You may like to log what this transit means in your life and spiritual development by noting what you felt and what happened during the seven dates when it was most exact:
June 6 – July 9, 2012
September 18 – October 1, 2012
May 15 – Jun 1, 2013
October 17 – November 15, 2013
April 12 – 29, 2014
November 26 – December 27, 2014
March 11 – 28, 2015
Uranus opposition Sun: The Sun moves into closer and closer opposition to Uranus in the heaven as October progresses. Uranus is at 18 Aries in October. Sun is at 12 Libra by October 5th. But the opposition is exact when Sun reaches 18 deg Libra by 11th October, and after that it diminishes, ceasing to be in orb by 18th October. Uranus has been moving through Aries bringing tension and revolutionary change. The impact of a Uranus to Moon or Sun or …. Well any planet in Aries, really, cannot be underestimated.
The Nodes of the Moon: As well as Uranus, The South Node of the Moon has also been in Aries for about eighteen months, and this transit has brought many even major karmic developments to many people with planets in Aries, including creating a death gestalt for frail or vulnerable people with natal Moon or Sun in Aries, but South Node enters Pisces now. And therefore North Node (always opposite) enters Virgo.
Neptune is Opposition Jupiter, Mars and Venus: Neptune retrograde at 7 deg Pisces is opposition Jupiter and Mars in Virgo. This opposition gets closer and closer by October 5th and by October 10th, and Neptune is actually opposition Venus as well, as the three get closer and closer as the month progresses. But this Neptune opposition aspect has dissolved by October 20th.
The question is whether people will experience the Neptune in Pisces transit negatively as alcohol, denial, delusion or positively as the development of guiding vision, imagining of possibilities and development of intuition. Obviously people with major planets in Pisces or Virgo in their birth charts are affected most.
Neptune entered Pisces April 4, 2011, stayed for a few months, then turned retrograde on June 2, 2011 and returned to Aquarius August 11, 2011.  Neptune then went direct on November 9, 2011 at 28° Aquarius and returned to Pisces February 4, 2012.  Neptune will remain in Pisces until April 1, 2025. It takes Neptune 14 yrs. to transit through a sign.
Chiron is opposition Jupiter (then Mars and Venus as well): In fact Jupiter is moving into receiving an opposition aspect from Chiron (in Pisces), as well as from Neptune, from October 10th. And by October 15th, Jupiter, Mars and Venus have all moved into receiving an opposition aspect from Chiron. This opposition from Chiron gets stronger and stronger by 25th October and the end of the month, too.
Chiron transited into Pisces on April 20, 2010. He retrograded back into Aquarius from July 20th to February 8th 2011 then re-entered Pisces where essentially he will remain until February 2019 (except for April to September 2018 when he will briefly enter Aries).
Chiron is the wounded healer and his transits have a very powerful effect on the house in our birth chart he transits through or on the planet in our birth chart that he aspect. Chiron brings healing crises.
Those born between approx. 1960 and 1969 will go through their Chiron Return between 2010 and 2019. The Chiron Return is a major experience and represents being offered the chance for healing of our deepest existential wound.
Grand Trine: October ends with a lovely Grand Trine: Sun, Moon and Neptune, all at 120 deg to each other in the water signs of Scorpio, Cancer and Pisces.
You can contact me for an astrology reading of your birth chart or relationship or for your year ahead at www.starwheelastrology.com.
Or you can follow one of my astrology courses which are always very caring with individual and group tuition, regular webinars and links to healing modalities, embodiment and empowerment techniques: www.mastervedicastrology.com or www.enlightenedastrologycourse.com.
A major feature of my approach to astrology is that in my courses and readings we use the insights of western and vedic astrology as a basis for healing and empowerment. It can be combined with art therapy, embodiment and haling modalities. See: http://www.starwheelastrology.com/healing.html Child astrology is a speciality of mine, see: http://www.starwheelastrology.com/child-astrology.html
---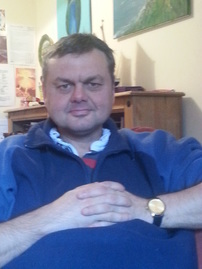 Editor's Final Word:
Thank you for reading this edition of my magazine.
I hope you will consider entering the short story competition and/or contributing to the magazine by contacting me at: deancharltonmag@gmail.com  Dean.