FROM THE HORSE'S MOUTH – September 2015 Edition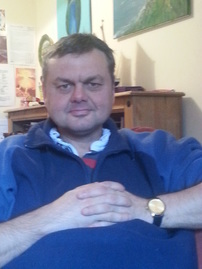 Hello again.
I hope you are well and enjoy reading this edition of my free world magazine. In July, we had the honour of hosting Nicolla Fraser who is the niece of my best friend Brenda Condoll.
Nicolla stayed with us for three weeks and was kind enough to give me an interesting interview about her country Nevis and her time in England.
Remember anyone can write in this magazine as long as it is notoffensive or racist. Digital photographs of original artwork are also welcome. Dean
---
Creative Writing Competition
Send me your Short Story
Enter my Competition now!

Prizes:  £100  *  £50    *  £25
Get your short story shown in my FREE monthly magazine: From The Horse's Mouth 
Get your work published on this website
Send your entry to my email : deancharltonmag@gmail.com
Up to 2,500 words (in English)
Closing date: 30th November 2015
---
MY NOT VERY SERIOUS STARS
Scorpio 24 Oct – 22 Nov
A gift horse presents itself – but do look it in the mouth as it will do you no good in the long run. It is a good time for you to start thinking about breeding.
Sagittarius 23 Nov – 21 Dec
A spoilt young child will annoy you but remember that it is not the child's fault. A stranger may offer you a new way of life but think carefully before accepting their offer.
Capricorn 22 Dec – 20 Jan
A well-endowed man may arrive in your neighbourhood but think twice before showing any interest in him as this will upset your partner. A woman with a scar on her face may prove to be a good friend in your hour of need.
Aquarius 21 Jan – 19 Feb
It may be the perfect time to start the project you shelved a couple of years ago. Remember death is only frightening if you let it be.
Pisces 20 Feb – 20 Mar
Your popularity reaches great heights this month but don't let it go to your head as you are still a stupid person. Someone you fancy may turn out to be unhappily married.
Aries 21 Mar – 20 Apr
Money is coming at you from all directions but don't fall into the trap that it will always be like this and remember what it was like when you were broke. Don't follow up a tip that someone gives you in the pub.
Taurus 21 Apr – 21 May
A partner will dump you this month but this will turn out to be a godsend once you have got over the initial hurt. The key word for you this month is "tofu".
Gemini 22 May – 21 Jun
A forty year old virgin may tell you that they love you and want to share their life with you but don't exploit this if your intentions are not honourable. It is often better to wait than rush and cause irreparable damage.
Cancer 22 Jun – 23 Jul
A politically correct bore may annoy you this month so tell them to get a life and stop seeing everything in black and white terms. Make some gingerbread men for your loved ones.
Leo 24 Jul – 23 Aug
It is a good time to evaluate everything you have achieved in your life – are your possessions really worth all the time you have put into your work? A frog you meet may prove to be unreliable.
Virgo 24 Aug – 23 Sep
A random meeting with a stranger in a train station may lead to fun and pleasure but be wary of the possible cost to your health. A good time to give up the drug you're most dependent on.
Libra 24 Sep – 23 Oct
You may be the envy of all your friends with your branded sportswear but it is time to think about being more ethical and not just another fashion sheep. A woman with false teeth may surprise you.
---
INTERVIEW WITH NICOLA FRASER
Nicolla, can you tell me a bit about Nevis where you come from? Nevis is 36 square miles and has roughly 11,000 inhabitants.
Is it hot all the time there? Yes. It's hot all the time but in winter you feel a bit chilly.
How would you describe Nevisians? They are friendly and care about each other.
Is there a lot of work in Nevis? No, there is not full employment – the government depends on tourism for its income. Things are expensive in Nevis though.
Do you mean food? Food is expensive but it's still manageable.
Do most people work in tourism? Yes, even though we don't have a port where cruise ships can dock, some tourists come over from our sister island St. Kitts via a ferry.
What is the capital of Nevis? The capital of Nevis is Charlestown and the capital of Nevis and St. Kitts is Basseterre.
Where is Nevis situated? In the Leeward Islands in the Eastern Caribbean.
What language do you speak in Nevis? We speak English.
How long has Nevis been independent from Britain? It became independent in 1983 and is a British Protectorate. Nevis and St. Kitts form a federation.
Which political parties exist in Nevis? The Concerns Citizen Movement who are in power at the moment and The Nevis Reformation Party.
You've been in England for almost three weeks. What do you make of England? It's a lovely place. The weather hasn't been 100% of what I expected but the scenery is great.
Has it rained a lot during your stay? Yes!
Have you been warm enough? Yes. Dean and Brenda put on the gas fire for me.
You spent most of your time in Halifax. What do you think of it? Halifax is a beautiful place and people are friendly; it's not too busy like places such as Leeds. You can go anywhere, anytime.
Which other places have you visited during your three weeks in England? Hebden Bridge, The Great Yorkshire Show in Harrogate, Sowerby Bridge, Leeds, York, Chester Zoo and Kippax by Dean's parents Melvyn and June.
When I was in Nevis I found food extremely expensive. Yes food is expensive and two to three years ago they introduced V.A.T. of 17% on everything, but in April of this year they took off the V.A.T. from food items.
Is that because people complained? Yes and because of a change of government.
Are clothes more expensive in England? No, clothes are cheaper than in Nevis.
You've just bought a shirt for a friend from M & S haven't you? Yes for £32 and in Nevis it would have been nearer £50. It's cheaper here.
Have you enjoyed spending time with your aunty Brenda? I've had a wonderful time here with Dean and Brenda. I can't regret my time here. I've met a lot of people. I had an amazing time when I went to the Deaf Club at Arden Social Club in Halifax and I learnt a bit of British Sign Language like how to sign my name.
Would you visit England again? Most definitely but next time I will be prepared with warmer clothing!
Do you think this is the first of many trips abroad? Yes. I'd like to visit: Canada (to experience snow), the US and more Caribbean countries as I am obviously from the Caribbean – I think one day I will do a Caribbean cruise to visit the Caribbean islands.
Can you understand how we speak in England? Yes but you have expressions I didn't understand like: "to have a lie in" – in Nevis we would say: "I will stay in bed for a while".
Thank you, Nicolla.
---
HAVE YOU BEEN ENJOYING THE SUMMER FULL OF SALADS AND FRUIT? Another recipe from Alison Jones
Well you'll be happy to know that we can carry on with healthy eating as we head into the cooler autumn. There's always time for afternoon cake, and here's a great quick and easy muffin that's moist and chocolaty! You won't believe that these muffins taste so good and are healthy! They're almost completely fat-free and have a veggie slipped in to them! A great way to use up all that leftover summer harvest of Courgette! If you don't like courgette, you can use grated beetroot or carrot. Both really go with the chocolate taste, especially beetroot!
Chocolate-Courgette Muffins    Servings: 12
Ingredients
1¼ cups whole wheat pastry flour
¼ cup unsweetened cocoa
2 tspn baking powder
¼  tspn cream of Tartar
½ tspn salt
1 tspn cinnamon
1 whole banana, mashed
½ cup raw sugar (or date molasses )
½ cup unsweetened apple sauce
¼ cup plant-based milk
1 tspn vanilla extract
1 cup shredded courgette
Instructions
Preheat oven to 350F. Grease muffin pan and set aside. If using paper liners, lightly spray inside of liners with cooking spray to prevent sticking. Whisk flour, cocoa, baking powder, baking soda, salt and cinnamon together. In another bowl, cream mashed banana with applesauce and sugar (use extra 1/2 cup for a very sweet, dessert-like muffin). Add in soymilk, vanilla, courgette and any other optional add-ins you might like such as chocolate chips or chopped raw walnuts. Stir until evenly combined. Add flour mix to wet mix in 3-4 batches and stir until just combined. Spoon batter into greased muffin pan and bake 18-25 minutes, or until a toothpick inserted into the centre comes out clean.
These muffins store well both in the fridge and freezer & the raw sugar in this recipe may be reduced to 1/2 cup.
---
AND NOW MICHAEL CONNEELY CONTINUES HIS SERIES ON HINDU DEITIES:
Shiva:
I now want to turn to the figure of divine Shiva. Once you have met Lord Shiva he empowers you forever. The god, Shiva is, amongst his many other attributes. One of these is Lord of paradox.
This perception is a most important principle, because until you have seen this, it is not easy to see how the divine may be contacted through all phenomenon. The essence of the tantric perception is that everything is inherently connective to the divine, if only you have right perception of it – even adverse circumstances are connective to the divine, even horror and loss are connective to the divine if only we know how to perceive these correctly.
The tantric perception is that the divine is at the root of everything, how even things that are taboo in any given society can be connective to the divine, how even adverse circumstances or 'negative' experiences or 'negative' phenomena can actually be seen to be connective to the divine once you have grasped tantra and yoga-philosophy. This is such an important principle to grasp, also, when evaluating an astrological fate, or when interpreting astrologically-indicated states of being or experiences or how to handle things that may be astrologically predicted in your life.
A well-known iconography of Shiva is Shiva Nataraja. Shiva's dance is ringed by flame, ecstatically dancing; he creates, maintains and destroys the universe. Imagine what it is like being a Shiva. Shiva's dance is simultaneously wild, abandoned and yet incisive. His face is calm beyond belief, focused and serenely centred amid all the wild and swirling movement – and Shiva dances new states of being into manifestation, through a landscape torn by apparent paradox. Shiva is the god of paradox. He embodies the crucially-needed quality of resolution of paradox – how to live with paradox, and how to reconcile paradox. He is the resolution of opposites. He is the tantric unification of opposites.
Shiva, as creator, endlessly manifests Maya. Maya is the deluding material/mental world we live in. The enchantment of Maya is that this world is the necessary unreal arena where we as bound souls can ultimately learn to progress.
It is important to realise that initially, in this life, Shiva holds himself in concealment from the devotee – so that the devotee can win liberation by his own efforts. The Will of Shiva manifests as concealment until 'the moment is right' for Shiva to reveal himself more, by the ineffable goodness of his grace.
Now let us look at Shiva the destroyer. Shiva is the destroyer of what is illusory and of that which needs to be destroyed. To his devotees, he creates, sustains and then destroys the material universe. As Shiva Nataraja, he dances matter in and out of being, framed by a ring of flaring flames.
The little prone figure Shiva that dances upon in the Nataraja iconography is the demon of ignorance. His name is Apasmara, or Muyalaka – darkness and delusion – and Apasmara is happy to be danced upon by the god! Shiva is the cosmic dancer. His dance arouses, projects and manifests dormant energies. It is a dance of creation. All the manifest world and all its inhabitants are the effects of Shiva's dance. The ring of flames that surrounds Shiva signifies the vibrant ultimately energetic dance of the universe accompanying the corybantic movement of the god.
Let's look at the iconography of Shiva Nataraja: The serpent carved around Shiva Nataraja's neck signifies fertility, creativity, and its coils point to the endlessness of space and time. Snakes are chthonic, representing the nurturing aspects of earth. The dance is erotic and stately.
Shiva's upper right hand carries an hour-glass-shaped drum. This is the drum of creative sound, the drum of emission of the material universe, on which he beats the terrible/beautiful rhythm of creation. The drum conveys a sound which embodies revelation, incantation, magic, and is primordially creative in itself.
Shiva's upper left hand is with furled fingers in the form of the ardhacandra-mudra bearing a tongue of fire, the fire of reabsorption. Fire is annihilation, destruction, thus it is brilliantly and horrifically interplaying with and balancing the creative principle embodied in the drum. The upper hands thus embody paradox. Remember, Shiva is Lord of Paradox.
Shiva's second right hand is in the abhaya-mudra, 'fear not', bestowing protection and peace. His second left hand points downward to the uplifted left foot. The hand points downward in perfect poise and balance. His foot is raised in ecstatic balanced gyration, the 'lotus feet' which have trampled the snares of the world.
Shiva's raised foot is said to signify the granting of grace – also often seen to signify release, detachment, renunciation. A gesture of devotion to Shiva is for the devotee to touch Lord Shiva's foot and then touch that same finger to the centre of the brow.
And the important thing is that, by way of contrast to all the motion, above the whirling form of total frantic playful activity, is the face of Shiva – and his face is utterly impassive, utterly absorbed and utterly meditatively-focussed. His face is complete impassivity and centeredness among the whirl of movement.  He calls us to live like this.
---
Are you interested in manifesting more in your life ??
If the answer is YES then click here
---
AN OLD CATHOLIC JOKE
Muldoon lived alone in the Irish countryside with only a pet dog for company. One day the dog died, and Muldoon went to the parish priest and asked, 'Father, my dog is dead. Could ya' be saying mass for the poor creature?' Father Patrick replied, 'I'm afraid not; we cannot have services for an animal in the church. But there are some Baptists down the lane, and there's no tellin' what they believe. Maybe they'll do something for the creature.'
Muldoon said, 'I'll go right away Father. Do you think £5,000 is enough to donate to them for the service?'
Father Patrick exclaimed, 'Sweet Mary, Mother of Jesus! Why didn't you tell me the dog was Catholic?
---
SKYRIDE LOCAL
Like to get out on your bike more, but not sure where to start? Ride with Sky Ride Local this summer. As part of its partnership with Calderdale Council, British Cycling is running a series of free guided bike rides in the local area this summer.
With Sky Ride Local all the planning has been done for you. British Cycling has found the best routes, trained up Ride Leaders to guide and support you, and picked some cracking places to visit along the way. With three different levels, there's something for everyone – whether you're building your confidence or looking to stretch your legs on a cycling challenge.
All you need to do is visit www.goskyride.com/calderdale to find a ride near you and book your free place. It couldn't be simpler to get on your bike and ride!
Upcoming Rides in Calderdale this September:
Sunday September 6th, 2pm – Hebden Hamper Ride – A traffic-free, easy going ride around the lovely Calder Holmes Park in Hebden Bridge, ideal for families and all kinds of bike.
Sunday September 13th, 2pm – Calderdale Panorama. A beautiful route on quiet roads around Norland Moor. It starts and finishes near the top of the area so there are fantastic views and very little climbing!
Sunday September 27th, 10am – Ovenden to Ogden Reservoir Circular Ride. A new steady route starting at OSCA for adults and accompanied children over 8.
---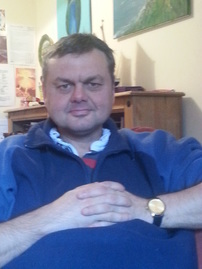 INTERVIEW WITH DEAN CHARLTON
Interview by Andrea Hill 

Dean why did you want to edit this magazine?
Well I felt that I had taken the songwriting as far as I could for now. I also wanted to do another project and realised that I could do an e-magazine without the financial pressure of a traditional magazine – I produced From The Horse's Mouth as a paper magazine over twenty years ago.
As well as being a writer and editor of a magazine there are lots of other ways you describe yourself: part-time vegan, songwriter, survivor of cancer and serious pneumonia, someone who has beaten an alcohol problem, having OCD and bi-polar and many others. We all have labels that we and others use about ourselves. Which do you feel are most important to who you are as a person? 
I am always aware of having mental health problems but at the moment I am doing well. I don't mind if people label me as anything as I am just proud to have made a comeback from tremendous difficulties – with the help of medication, family and friends. I am aware that I will have to take medication for the rest of my life but this seems a small price to pay to function something like an 'ordinary' person.
Do you find these labels helpful or unhelpful? Why? I find it helpful to be labelled as someone with mental health problems as it helps explain away the many years the taxpayer has kindly supported me and explains why I am not in paid employment. Although I am aware that people know I have mental health problems I know I am trying to overcome these problems and make a contribution to society through doing this magazine.
Do you think they affect the way people see you? Not really. I no longer live in a place where mental health stigma is rife so it doesn't bother me and I just get on with my short life.
What has helped you to make changes in your life like giving up alcohol and meat and dairy? I didn't find it too hard once I had set my mind to change and being an extremist helped me – all or nothing mentality.
What achievements are you most proud of in your life? Coming back after being written off many times, by many people and being able to do something worthwhile like this magazine.
How would you like the magazine to develop? I would like it to become less localised and more widely read but I know anything of value takes time to happen.
Do you have other ambitions that you would like to fulfil? I want to develop the magazine so that it can be made open to advertisers and thus make me financially independent. Also I want other people to do well through the magazine. I may also go back to writing songs when the conditions are right. But my main ambition is to be able to do the other activities that my OCD has made impossible so far.
---
Help to Keep #FTHM Free forever:
WHAT DOES YOUR 'PICTURE' OF BEING  'MENTALLY  WELL',  LOOK  LIKE?
Written by Katey Page
Really look at the picture. Are you more out-going? Are you smiling at a friend in a café? Are you playing with your children?
Now, what does 'Mentally Well' Feel  like? Notice how different that is…Really drop into how that feels…Safe? Comfortable? Achievable? Healthy? Clearer?
Why does this matter?
Looking at the 'Picture' of better mental health gives me a feeling of 'action'…well, if I'm going to be more outgoing then that requires me 'doing' things…socializing, making plans, actually looking forward to the events I have on the horizon! Imagine doing that without sweaty palms and panic?! Even smiling at my friend in the café – Oh! I've got so many mental and personal obstacles to overcome to even contemplate pushing that café door open – yes…I will likely cancel…
Are you in a place right now with your mental illness, where that level of action, spontaneity or gesture, is even thinkable let alone do-able?
What if 'Being Mindful' of our aims instead, could allow us to grow used to believing the actions are possible? Mindfulness is using 'feelings' and learning to match them with our thoughts. What if instead of beating our depressed selves up over cancelling that appointment (again) because we have put so much pressure on ourselves to carry out this action, we instead acknowledge and show respect to the way we feel about the whole picture?
"I feel unwell with anxiety at the moment and overwhelmed by this appointment. I am mindful that it's important to myself and others to keep my commitments but I don't feel I can manage, so I am moving towards this action by allowing myself the room to stop and acknowledge this feeling. As soon as I notice I feel stronger I will hold myself to ask for help with this, either for someone to attend with me or returning to my G.P/PDoc for advice"
Notice the difference between this and…"I can't face it! I'll cancel! I'll hide! etc. etc. We begin the excuses, lies and avoidance tactics; so much so, that we lose track of our feelings, and as a result our thoughts stop matching up, this leads to paranoia, obsessions, and denial…the list is endless. We try so hard to ignore our emotions in mental illness as they are too hard to deal with, too painful, trigger a Depressive/ Bi-Polar/ Anxiety episode…And yet…those and all of our feelings are the keys to our healing. We wait for our talking therapies to come around, dreading and relying on them equally.
Make 'Being Mindful through Feeling' your focus. It can change your direction entirely in your healing, and will become as essential as your therapies. Start moving towards feeling instead of throwing yourself at actions you may not be ready for just yet. Listening to your feelings will guide you to keep a pace you are mentally able to cope with when you do start getting active again.
Find my 'Katey Page' Writer Public Facebook page or email; katey3page@gmail.com
---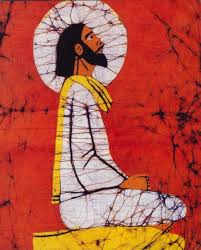 GOD'S WAY OF MEDITATING
Written by Rumbi Mapanga
This Book of the Law shall not depart from your mouth, but you shall meditate in it day and night, that you may observe to do according to all that is written in it. For then you will make your way prosperous, and then you will have good success. (Joshua 1:8 NKJV)
As a new Christian I was confused on how to meditate in God's word. The biggest question I had was: are Christians supposed to hum like those who do yoga? I wanted to know if that was the meditation the bible referred to. I honestly wondered how by humming and producing sounds whilst maintaining a certain position would accomplish what God had instructed us to do. Please note I am not trying to take away the therapeutic power of Yoga and Karate, I believe it has its own use; however the bible meditation should surely be something more than humming and posture.So instead of just doing the norm and interpreting the word meditation the way the world does I decided to dig deeper into it and find out for myself what it means to meditate.
The dictionary describes meditate as:
Contemplate, think about, consider, ponder, muse, revolve, weigh up, reflect, deliberate, chew over, ruminate, chew the cud, digest, turn over, pore over, brood, mull over.
All the above words show that meditating can be something more than humming and making some fun noise when you have cleared your mind of everything. I then looked into the bible to see if it had an explanation on how to meditate and I came across the following verse:
I, Daniel, was meditating on the Scriptures that gave, according to the Word of GOD to the prophet Jeremiah, the number of years that Jerusalem had to lay in ruins, namely, seventy. I turned to the Master God, asking for an answer – praying earnestly, I poured out my heart, baring my soul to GOD, my God: (Daniel 9:2 MSG)
From the above scripture I realised that bible meditating has to do with thinking, or chewing the cud about the word of God, this can involve praying whilst muttering the words. Daniel said "I poured out my heart and baring my soul to God", I believe you can only do that when you are actual speaking what is in your heart. In this case Daniel talked to God on what he knew Him to be reminding Him of the promises He had made through the prophet Jeremiah. It involved actually filling his mind with what the Word said about the situation prevailing and believing God that what he said in the Word will come to pass.
If you want to mediate the bible way, you need to fill your heart first with the word of God for out of the abundance of the heart the mouth will speak. This means you need to study the Word for yourself. Daniel knew what the scriptures said concerning the situation of Jerusalem and likewise you need to know what the scripture says about the situation you are in before you can meditate, for without the word your muttering and pondering will be just wishful thinking.
Paul in his letter to the Philippians said:
Summing it all up, friends, I'd say you'll do best by filling your minds and meditating on things true, noble, reputable, authentic, compelling, gracious—the best, not the worst; the beautiful, not the ugly; things to praise, not things to curse. . (Philippians 4:8 MSG)
The only blue print which I know of which has all the attributes Paul referred to is the word of God, which is the more sure Word. I believe as you meditate on the word of God it will cleanse you and make you whole.
---
MORE RECIPES FROM JUNE CHARLTON
Steak and Kidney Pie
Ingredients:
1lb of lean stewing beef, trimmed and cubed
6 oz of kidney, cored and chopped
Salt and freshly ground pepper
1 oz of butter or margarin
1 tablespoon of oil
1 large onion, chopped
½ pint of beef stock for gravy
12 oz flour to make short crust pastry
Milk for brushing top of the pie
Method:        Fry steak and kidney in hot butter and a drop of oil until well browned. Put in
casserole dish with cooked onions and cover with pastry. Put in oven at 350
to 400 degrees and bake until the pastry is nicely browned.
Orange Cake 
Ingredients:     4 oz self-raising flour
4 oz of butter or marg
2 eggs
4 oz sugar
2 oranges
Method:         Beat the butter and sugar to a cream and add the beaten egg, grated rind of both
oranges and juice of half an orange. Lastly, add the flour and mix well. Bake
for 1 hour in a moderate oven 350 degrees or Gas Mark 4.
The Poor Man's Roast
Ingredients:    1lb lean minced beef
1 small chopped onion
1 egg
Salt and pepper
1 tablespoon of semolina
Method:          Mix together in a bowl and then shape into a flattish loaf in a tin. Put potatoes
in another roasting tin and roast both in the oven for 1 hour 15 mins at 350
Degrees or Gas Mark 4. You could always do vegetables if required.
---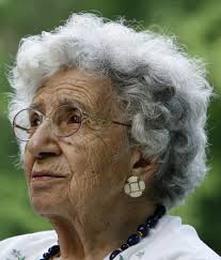 LATE GREAT AUNT KATE
Written by Andrew Wilkinson
Kate's hair was rolled up in a bun and when she let it down it was so long she could sit on it – or so my mother said. She wore small silver framed spectacles which rested half-way down her rather long narrow nose; she seldom smiled, was precise and articulate in conversation and she was economical with words with no time given to small talk or irrelevancies. In short, she stood no nonsense from no one. With raised eyebrows over her silver rims, she could, with an icy glare stop any attempt at frivolity dead in its tracks; her air of total command overruled any necessity for words. If however, a situation arose which caused her extreme irritation she could calmly release a volley of sarcasm, occasionally tempered with a splash of dry wit, capable of demolishing the most flamboyant of egos.Twice a week my mother cleaned for her aunt Kate while we were at school; she would do the chores each with its order and method so that it was like a ritual, with a break morning and afternoon for tea and biscuits. The house was cleaned top to bottom, outside and in, over two days, for many years.During school holidays I, as the youngest of the family, when all attempts to farm me out had failed, was dragged along to quietly waste away the days of cleaning – quietly being the operative word.
I don't think great aunt Kate had much of an affinity for the young – she did not understand them, they were an irritant in her precise, orderly life. When I saw her looking through the window at children playing outside, it would be with a critical yet quizzical sideways stare as if observing some strange form of pond life.
Aware of her capabilities and respecting her demand for respect, I would indeed be quiet on these days, spoke only when spoken to, blending as much as was possible into the background, aware that I was only tolerated from necessity.
The house was a feast for young, impressionable eyes – an Aladdin's cave of artefacts. I can with little effort recall the place fifty years on: the table cloth of green velvet with long tassels along its edge, lower at one side than the other; the heavy chairs and sofa with its matching cushions and antimacassars made painstakingly with her own elegant, slender white fingers; the cut glass; the ornaments placed precariously on an enormous dresser with many curves and carvings reaching for the ceiling, richly gleaming through years of polishing and care. Diamond-shaped glass crystals like giant earrings encased in domes of glass flanked each end of the dresser, casting at certain times of day when caught by the sun, rainbow colours across the wall. Oil paintings in heavily embossed frames held images of Victorian romanticism in the shape of a child on the railway track about to be felled by a distant train, while an angel hovered with arms outstretched waiting nearby. A Singer sewing machine with mahogany top, fancy wrought iron-work sides and treddle and carefully chosen bone chinaware threaded its way through the room.
Of course I never saw the bedrooms nor even the front room. She didn't have any junk – everything had its proper place. I couldn't quite fathom how you could cope without a junk drawer, as in our house anything could be found there  after ten minutes of rummaging and unravelling the required item from tangled string and elastic bands.
After several visits great aunt Kate began to notice me, she always knew I was there of course – but like a shopping bag or umbrella to be picked up on the way out. Perhaps she got bored checking all the nooks and crannies for dust and considered I could think, or better still, converse. More likely though, she had been putting me through an incubation period till it was time for my hatching out as a person. Anyway, at first, she cast a few words in my direction as she drifted by – like so many crumbs scattered to a forlorn pigeon. I hung on to every word – when they are scarce they have more value.
Over a period of years, great aunt Kate taught me many things I could never have learned at school, especially during the war and after where any attempt at abstract thought was quickly sniffed out. She taught me the value of things which had nothing to do with money: the value or otherwise of people and their opinions, respect for others and their property, and the right to earn and demand respect from others. She also taught me the value of freedom and choice, the ability to think objectively without influence from others and the need to pursue honesty and truth whilst rejecting self-praise or gratification. Many seeds were planted in my head to come to fruition in later years.
As I grew and became more independent, family took second place to friends. My life became absorbed by the magic of boyhood and the approach of teenage years: plenty of fun, a few tears and some problems all dealt with using the code I inherited from great aunt Kate.
On leave from the army one weekend I paid her a visit. I was about to be posted overseas and felt obliged to see her to somehow complete a circle. My mother due to ill health had been unable to clean for her for several years. The once truly great aunt like some stately battle ship patrolling her territory was now in port – her fight gone, her guns rusting. She seemed smaller now, frail, no longer brisk in movement. I remember little of our conversation, just a sense of loss at the winding down of life – the slow, sure abrasion of time gently timing out the spirit. She asked me to go outside with her where another generation of children played as before. I suddenly realised that I was her show of strength, the relief battalion in her armoury facing the enemy – a group of cheeky children who had pierced her flanks. For a fleeting moment I caught a defiant gleam in her eye, the old spark of life not yet extinguished as she pointed and gestured at the bemused group. Turning, she strode defiantly back indoors. I followed sadly; innocence may be lost many times. I was still learning.
With the approach of Christmas 1958, sitting in a barrack in the Middle East with little to do, I made a Christmas card, coloured it in and posted it off to great aunt Kate in dear old blighty. Festivities over and the beginning of a new year brought a letter from home with the news that the day after Christmas, great aunt Kate had died.
Many years later, whilst sifting through a box of old papers and memorabilia left behind by mother, I found the card I had sent long ago – retrieved from Kate's empty home. I was glad she had received it. I threw it away. I haven't got a junk draw.
---
SEPTEMBER 2015 ASTROLOGY FORECAST
From Michael Conneely
Planet Positions September 2015:
Sun          moves from 8 Virgo to 7 Libra. Sun enters Libra on September 24th.
Moon      starts September at 9 Aries and starts October at 17 Taurus
Mercury moves from 5 Libra           to 6 Libra
Venus      moves from 14 Leo           to 24 Leo
Mars        moves from 14 Leo           to 3 Virgo. Mars enters Virgo on September 26th.
Jupiter     moves from 4 Virgo          to 10 Virgo
Saturn      moves from 28 Scorpio    to 1 Sagittarius. Saturn enters Sagittarius on September 18th.
Uranus     moves from 19 Aries        to 18 Aries
Neptune   moves from 8 Pisces         to 7 Pisces
Pluto        moves from 13 Capricorn to 12 Capricorn
Chiron     moves from 20 Pisces        to 19 Pisces
North Node moves from 2 Libra       to 0 Libra
South Node moves from 2 Aries       to 0 Aries
Retrograde Planets:
(Dates are approx. depending on time zones and whether stationary periods are included in retrogradation)
Mercury  is Retrograde from 17th September to 10th October
Venus      is Retrograde from 26th July           to 7th September
Uranus    is Retrograde from 27th July            to 27th December (i.e. All Month)
Neptune is Retrograde from 13th June           to 20th November (i.e. All Month)
Pluto        is Retrograde from 18th April         to September 26th
Chiron     is Retrograde June 23rd                   to November 27th (i.e. All Month)
The Nodes of the Moon are always Retrograde (Mean Nodes)
Moon Phases: September 2015
N.B. Both are Eclipses
New Moon         13.9.2015     06.42              20 Virgo 11
Full Moon          28.9.2015     02.51                4 Aries   41
New Moon Eclipse 13th September 2015 at 20 Virgo:
This New Moon is an Eclipse, and Eclipses un-dam dammed up energies. It all depends on whether the Sun, Moon or Ascendant of the Eclipse falls on a sensitive area of your birth chart or not. On the Earth plane, eclipses are associated with earthquakes and tsunamis. For the ancients, eclipses were often about the Fall of Kings and personal disasters or breakthroughs. So if a sensitive part of your birth chart is activated by this eclipse, changes will come into your life that are fated and destined. Your question will then be: 'how can I handle this?'
Western astrology focuses on our psychological dimensions so key areas with the eclipse being in Virgo will be in the area of organisation and practicalities.
Jupiter is opposition Neptune at this time so this could either be very imaginative – or illusory!!!
And Mercury is square Pluto which can support very investigative thought.
Venus and Mars are close at around the time of this eclipse, and actually Venus doesn't particularly like Mars: Venus prefers softer planets, so there could be steamy driven emotions or rows all around this time.
Very importantly, the Eclipse of 13th September is exactly opposition Chiron at 20 Pisces. If this opposition is on top of a sensitive areas of your birth chart, you could well have some big realisation or opening for change of a healing nature, if you are open to it.
Full Moon Eclipse 28th Sep 2015 at 02.51 in Aries
At the psychological level, all the Aries themes like passion, drive, leadership, confidence, and instinct will be heightened. Exercise awareness and don't just follow all your impulses and desires. Avoid bad temper. Saturn is square Mars at the time of this eclipse which can either mean very systematic hard work and application or a problem like pitting yourself against blocks.
Mercury is Retrograde from 17th September to 10th October
Mercury is the planet that rules our communication, travels, our short journeys, messages across communication devices, IT procedures and financial management. In a Mercury retrograde period you can expect delays on all of these matters, and a few travel or road related hiccups as well. Plan ahead by having backups in all major technology devices, double and triple check your travel arrangements, and hand deliver important documents or pay extra to have them securely expedited. Cultivate the best quality in communication with everyone.
Venus is Retrograde all September 2015

Basically, from the end July to early September, we are called to look at our love relationships and use this perception to try to reduce any problems we are causing or that may exist in the relationship, and to take steps of healing to change and improve our love relationships.
Sun enters Libra on September 24th
 Libra loves beauty, needs relationship but can lose themselves in it, impartial, hates anger but occasionally has rages, romantic, fickle, workaholic, extravagant and materialistic. While the Sun is still in the earlier half of Libra, this energy is actually still quite a bit Virgoan, and can be rather cut off from instincts, but everything changes as the Sun transts through the second half of Libra, and things become much more martial and temperamental as will as the 'nicey nicey' Libran style!
Mars enters Virgo on September 26th
 Mars and Jupiter together in Virgo will be quite a powerful energy which you could use for things like organisation and healing.
Saturn enters Sagittarius on September 18th
 In terms of the psychological level of meaning offered by Western Astrology, this will be 'an energy for disciplined growth'. Finding a balance between being too lax and too controlled, taking on the responsibility of living according to our personal truths and principles, and to be loyal to these. This is a time for turning a critical eye to those beliefs and principles that don't accurately reflect our authentic selves. We may feel it is taking such a long time to gain the knowledge, wisdom, and life experience or meaning that we seek. We must not try to over-control this experience! Ultimately it is only ourselves who we can control.
Sagittarius' over-expansiveness, excessiveness and irresponsibility will not work for us. They will come under Saturn's Law of Consequence. You may feel caged, trapped, or limited, but  Saturn in Sagittarius  teaches us that there is freedom and liberation in abiding by necessary structure and rules, and in some level of self-denial and self-discipline.
Let go of lost causes. Your faith may be tested.
Issues of discipline and structure in teachings/religion, and freedom of thought will figure strongly during this transit.
This can be a time for updating skills and knowledge or formalizing learning, getting a degree or other credentials.
freedom is not about escaping our responsibilities nor is it about breaking all the rules.
we need to accept that some options may be limited in order to enjoy a simpler, more fulfilling life.
Have one of my expert worldwide astrology readings. They combine both Vedic and Western astrology. Healing modalities are also available: www.starwheelastrology.com
Or join one of my truly caring and very high quality astrology courses: www.enlightenedastrologycourse.com   or www.mastervedicastrology.com – these courses are western or Vedic, worldwide experiential, coupled with webinars, and linked to healing modalities.
---