FROM THE HORSE'S MOUTH

 – September edition 2016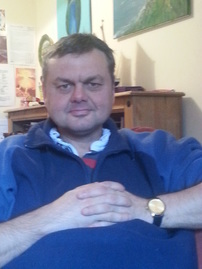 Hello.
I hope you have had a good month. Me and lovely Brenda Condoll were lucky enough to go to Tenerife for a week and we had good weather, good food and a good time together! I am always on the lookout for new articles, interviews, short stories, photos of original artwork and poems etc. and you can send things to: deancharltonmag@gmail.com  Dean
---
Please note that the photograph of Lieutenant Colonel Marcus Ervine-Andrews VC in the last edition was the wrong one! I am sorry about this and include the correct photograph here.
---
MY NOT VERY SERIOUS STAR SIGNS
Scorpio 24 Cot – 22 Nov
A woman who rejected you in the past will exact her revenge on the second Sunday of this month, so be on your guard – remember hell has no fury like a woman who doesn't get her own way. A letter from abroad may make you very happy to be alive.
Sagittarius 23 Nov – 21 Dec
Someone will give you a financial gift this month. A Buddhist monk may be able to give you some advice to guide you through a difficult patch. Try to eat less sugar in your food but don't let it make your life a misery. If you want to wear a dress, wear a dress – anything goes in 2016!
Capricorn 22 Dec – 20 Jan
Current criticism may be hard to take but is really meant to help you. A yob may surprise you with his kindness and show you that there is more to him than meets the eye. Buy yourself something new for your wardrobe but be careful how much you spend.
Aquarius 21 Jan – 19 Feb
Someone who is very vulnerable will shock you by revealing they are pregnant but that they don't know who the father is for sure. It is time to rally round an old friend who has just lost her job. Remember money won't help you in the next life so you may as well spend some today as tomorrow will look after itself.
Pisces 20 Feb – 20 Mar
A foreign trip may result in you finding the romance that you crave. Stop telling yourself that you look thinner in black and do something about your fat body – but don't start taking slimming pills. A man with a lazy eye may help you out this month.
Aries 21 Mar – 20 Apr
You will experience lots of pleasure this month so do live in the moment. A new lounge suite may make your partner happy too and be reflected in their attitude to you. If someone throws an object at you this month, don't be surprised as it will only be karma working itself out.
Taurus 21 Apr – 21 May
A gamble may pay off in the near future if you follow your intuition. A stranger may show you great kindness and boost your faith in human nature. Someone acts in a way that makes you wonder how far we really haven't evolved from cavemen. A man who has had a vasectomy may try and trick you into thinking he can give you the child you crave.
Gemini 22 May – 21 Jun
This month you will realise that nothing is perfect about human beings and that we all have to make allowances for each other. A drunken love bite may prove to be a big embarrassment to you socially – even your mother will comment on it. A keen cyclist will make you some promises that will prove impossible to keep.
Cancer 22 Jun – 23 Jul
An offer that is too good to be true probably is – but investigate it anyway. A gift of a beautiful rosary will mean a lot to you even though you will still probably end up in hell. A friend who seldom replies to texts will be there for you when it really counts.
Leo 24 Jul – 23 Aug
Something on T.V. will set your mind racing. A spotty friend may prove to be an excellent lover. You are finding it increasingly difficult to live in the present moment, but it is essential you do, if you are going to find any sort of mental peace. You will get a compliment that means a lot to you, but don't get big headed.
Virgo 24 Aug – 23 Sep
You will be very busy at work this month, but do remember to look at the bigger picture and work in however small a way to improve other peoples' lives. Treat yourself to an expensive haircut before you go completely bald. You will have the best birthday you have ever had.
Libra 24 Sep – 23 Oct
​
This month you will start to wonder if you should be more politically correct. A French man may teach you about the benefit of using more garlic in your food – even if no-one will come anywhere near you for days. A big opportunity is just around the corner so seize it with both hands and don't let go.
---
Advertising with From The Horse's Mouth
If anyone wishes to place an advert in the magazine, please contact Dean Charlton via email.
---
LET'S HAVE A CHAT WITH AUTHOR AND THERAPIST CHRIS MIDGLEY McHALE
Chris, can you just tell us a bit about your life and work? I'm fifty-five years old and I have been practising holistic therapy and Reiki for the past 17 years. I also teach Reiki. About 25 years ago I suffered severe back pain which is why I was introduced to holistic medicine.  I live in an ex-mining village called Featherstone, West Yorkshire and I have been blessed to have the love of a good family. I love travelling and having fun and one of the highlights of my life was working in a Romanian orphanage in Bucharest.
Have you any children? Yes I am a mum of two beautiful daughters. I also have four step- children and nine step-grandchildren and a lovely husband called Ian.
So did having a bad back get you into holistic therapy? Yes. I had suffered with chronic back pain for a few years. I had tried most conventional medicines but nothing seemed to alleviate the pain.
​
What was the cause of the problem? The doctors diagnosed arthritis and said there was no cure. I was simply given strong anti-inflammatory and analgesic medication. They could not offer me an explanation of the cause of the problem. I decided to look at 'alternative' medicine to hopefully find the cause and a cure.
I saw an advert in the local press for Reiki, which promised to reduce pain. I decided to contact a local Reiki therapist in South Elmsall. Amazingly, after just one treatment, I was pain free for 24 hours, which seemed like a miracle. This was the beginning of my holistic journey. I went on to study a Diploma in Holistic Therapies (I.I.H.H.T), training in Aromatherapy, Reflexology and Indian Head Massage. I also became attuned to Reiki  Level 1. About half way through the 12 months holistic training course, I realised the pain was subsiding and by the end of the course I was totally pain free. After practising Reiki and other therapies for many years, I went on to become a Reiki Master to allow me to teach Reiki to others.
I understand that you've written a book? Yes, I've written a book: 'Put It On A Duck'. (My Personal Journey Through Poetry and Reflection) – it is about my life and my work as a holistic therapist. It is also about holistic wellbeing; dedicated to letting go of negative thoughts, feelings and limiting beliefs and celebrating life. My message is: to remember the importance of looking after the mind as well as the physical body. Some people go to the gym and work hard on their physical appearance, which is great but forget to look after their mental wellbeing. I believe genuine happiness can only be found if we look after the mind and the spirit as well as the body. They are very much inter-connected and my book reflects this.
Do you follow a faith? I don't like to be linked to any specific religion – my mother used to say "God is in your heart and in your home". I think there are many ways that we can use spiritual practise to connect to divine love, be it religion, Reiki (which is non-religious) or simply finding your own truth. Reiki is the path I choose to connect to the divine. I definitely think there is a divine energy or presence that interconnects each and every one of us.
Did your family support you whilst you were writing your book? Yes, although they did laugh at the title of the book. But if you read it you will realise why I chose this title!  I must admit it was challenging for me to write this book but it was also cathartic. There have been tears and laughter and some moments when I wished I had never started it! But I feel as though I was guided to write this book and my family has been by my side all the way.
But would you say you are still a Christian?  I do believe in God and I pray both in good and bad times. I really believe in Interfaith because I think that all religious paths lead to the same place and I like to think we are all one.
How do people view your therapy work where you live? I have many regular local clients who have benefited from my treatments over the years. I think word of mouth is the best way to build respect as a therapist. I am now looking forward to branching out throughout the country to train other therapists through my governing body FHT. I do think people in general are becoming more aware of the benefits of holistic therapies.
What are your hopes for your book? It is available now in hard copy and it will soon be available on amazon as an E-Book. My dream is to sell a million copies which will enable me to open a healing centre in the Lake District. But I honestly have no expectations; I just have an intention to put my work out to the public with love. I will promote the book as part of my work on a one-to-one level with my clients and in my workshops and retreats – Because it is self-published I obviously hope, one day, a publisher will pick it up and publish it worldwide!
Would you like to add anything? Yes, as a holistic therapist I work alongside conventional medicine, not against it. But people do have a choice to consider alternative/complementary medicine. My aim is to raise awareness of this through my work and through my book.
I would also like to say I am grateful for this interview and I wish you success with future editions.
If people want to know more about your work and your book, how can they contact you?
Email: christinemidgley@btinternet.com
Mob:    07858738225
www.Facebook.com/christinemchale.com
To buy the book you can pay £5.99 + £1.50 postage through PAYPAL – to christinemidgley@btinternet.com – please send address to same email address for postage.
​
'Put It On A Duck' is intended for anyone who is looking for peace of mind. "Impossible" you may say, "in this frantic world". However, I believe anything is possible if we learn to look within and 'listen' to our own mind and heart. I learned this invaluable lesson when I started my spiritual journey over 25 years ago; however, a recent trip to India reaffirmed this. Inspired by my trip, I decided to self-publish this book, hoping to maintain a sense of humour whilst addressing an often taboo subject. Being aware of the stigma attached to mental health issues, I want to be open about my own experience of life struggles, to allow others to become more self-aware and accepting without fear, shame or guilt. 'Put It On A Duck' is a collection of personal poetry (written over a period of 25 years), stories and some of my favourite photographs, reflecting many happy times in my life; also difficult and challenging times too. My book is dedicated to 'letting go' of negativity and 'celebrating' life.
---
C
HAD VARAH AND THE SAMARITANS
By Michael Blackburn
Chad Varah was the son of a Canon of the Anglican Church. Chad was named after St Chad who is said to have founded the seventh century monastery at Barrow. He was educated at Worksop College and read sciences at Keble College, Oxford University later switching to Philosophy, Politics and Economics. He graduated in 1933.After some persuasion he followed his father's vocation and studied at Lincoln Theological College where he was taught by Rev Michael Ramsey, later Archbishop of Canterbury. He was ordained in 1936 and was a curate of three parishes and vicar of two before being offered the living of St Stephen Walbrook in London. He became rector of the church which had been designed by Christopher Wren.Chad began to understand the problem facing the suicidal, when in 1935, he was taking the funeral of a fourteen-year-old girl who had committed suicide because she had begun to menstruate and feared that she had a sexually transmitted disease. Chad later said "Little girl, I don't know you, but you have changed the rest of my life for good." He vowed at that time to encourage sex education, and help people who were contemplating suicide and had nowhere to turn.In 1953, he decided to fulfil his vow to the little girl and thought of using the telephone as a way of allowing the suicidal to make calls in confidence. He went into the crypt of St Stephen Walbrook which, due to war damage, was covered in dust and debris. There he found a phone and when he picked up he found himself connected to an operator. He asked her "Could this phone be given an easy number like MAN9000 (Mansion House exchange)?" The operator said "What number are you calling from?" He had to wipe away the dust from the phone to reveal the number which was MAN9000! That amazing occurrence made him realise that his plans were heavenly inspired.He organized the crypt as the centre of operations and advertised that the phone number was for anyone feeling suicidal. Some phoned but others came for face-to-face meetings with Chad to talk about their problems. Parish members helped by making teas and coffees and chatting to the suicidal as they waited to see Chad. Eventually Chad realised that the helpers were doing as good a job as he was, and so they became volunteers.The work quickly spread and now there are over 20,000 volunteers in 201 Branches across 5 nations. The work reaches out to schools, colleges, universities, workplaces, health & welfare services, homeless shelters, music festivals and prisons. – anywhere where the stress of life may induce thoughts of suicide.In 1969 Chad was appointed OBE and in 1995 CBE. In 2000 he was created a Companion of Honour.
​
He died on the 8th November 2007 four days before his 96th birthday. At the time of his death he was the oldest incumbent in the Church of England.
​
Ref Wikipedia. June 2016.
---
SMARTMOVE NEWS
Open Day:
​
Here is the official invite to our open day. We have been working hard to make our new premises fit for purpose and now have a future proof place where we can help the homeless and vulnerably housed Calderdale for the long term future. We would like it if as many people as possible could come along and see what we've done.
​
---
Summer Zumbathon:


​
We are still looking for people to take part in our summer zumbathon event at Shibden Park, Halifax on Sunday the 11th of September. It's only £5 each to take part and everyone is welcome, whether you come along on your own, with a group of friends or make it a fun team building experience with your work colleagues. All the details are available on our flyer or for more information phone Craig or Mandy on 01422 361515.
---
LET'S TALK ABOUT ONE WOMAN'S EXPERIENCE OF IVF (In Vitro Fertilisation)
I understand that you've had two children through IVF. What is IVF and what did it entail? Basically they give you extra hormones to produce more eggs – then they extract the eggs from you.
How many eggs do they take from a woman? It varies from person to person. I think they took eight from me, got sperm from my partner and then fertilized my eggs in a laboratory.
What kinds of people usually have IVF? Those who have been unable to conceive in the normal way.
How many eggs did they put back into you? Two.
Did you realise that you might end up with twins? Yes. Apparently there's a one in four chance of this happening with IVF but if you have twins they are not identical.
What made you decide to go through with IVF?  I really had a strong yearning and need to have a child for years.
Did it become an obsession? Yes, slightly.
Did you find seeing other women with children difficult – especially pregnant women? Yes. I felt resentful and jealous of them.
Was the treatment free? Yes we had it on the NHS. You got the first free and after that I think you had to pay about £5,000 per treatment. We were extremely lucky that it worked the first time.
Did you consider the ethics of having IVF i.e. manipulating nature? I did struggle with the ethical side of the treatment and previously I had said that I wouldn't have it because it's not natural. However as time went by I had to be pragmatic as I was desperate for a child.
How did finally having children change your life? Well it's like a different reality really – your whole life is centred round the children. There have been difficult parts especially when they were little – it's a lot of energy and effort looking after two young girls! They have added a whole new dimension to our life. It's amazing to see little people grow up in front of you. It's a beautiful experience.
How old were you when you had the children? Thirty-nine.
​
Would you recommend IVF to other people? Certainly, but they need to know all the facts to do with the procedure and arrive at an informed choice. What people need to realise is that the experience is an emotional rollercoaster and not to be taken lightly.
Will you tell your children how they were conceived? We already have. They are now six but don't really understand it all.
Did you make any friends with other women who had IVF? Yes, but not at the time I was going through it; I did afterwards at something called Twin Club – it's really helpful to meet other mothers who have twins as it's quite a challenging experience!
Have you anything you want to add? Can I go into a bit more details about what IVF entails – you have to inject your leg or tummy (every day for a week or so) with hormones that stimulate your eggs. It's quite painful, invasive and unnatural.
How did your partner feel about you having IVF – did he want to? Not exactly but he knew how much it meant to me. He did it out of love. Also can I say that you have to have scans to check how many eggs you have and then you have to have surgery to have the eggs collected which is not very nice and painful! After that you have to go back and have the fertilized eggs replanted which is another ordeal.
​
Could you have more than two fertilized eggs put in? No, they only allow you to have two eggs put in as in the past people were having lots of children. You can however have other embryos frozen in case you need them in the future. I didn't want to do that as I only wanted to have one attempt – and luckily it worked!
---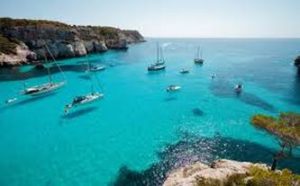 MY HOLIDAY TO MENORCA
By Zena Charlton
I have not been on holiday since I was 6 months old. I first went to Portugal with my whole family and as I was so young I could not remember barely anything and now all I can remember is being sat on my grandad's shoulders and having a lizard sat on top of my head. I cannot remember anything else about that holiday.
I used to get really annoyed when every summer my friends were going on adventures to different places and I had not been since I was 6 month old. I always wanted to go on a holiday to Spain as I wanted to get a really good tan and I wanted the experience of going to a really hot place. I had asked my grandma and grandad to take me many times but I never ended up going and my two brothers always ended up going instead. They went around 3-4 times and they are younger than me. That annoyed me.
But then, this year I got the opportunity to go to Menorca with my grandma and grandad so I decided to go. I was scared of the plane at first so when we were in the car on the way to the airport around 4am, I was very worried. Once we got to the airport we handed in our suitcases and went to the hall to wait for our flight to open. We had some sandwiches and a drink and then the gates opened so we headed to the plane. Once we boarded we had to wait a good half an hour for the plane to begin to move.
When he plane began to move, I was terrified but once we got into the air, I loved it as it was so amazing and I loved looking out of the window. The plane journey lasted around two and a half hours. We got there around 10 o'clock and then we got on the coach to go to the hotel which took about one hour and a half.  We stayed for 7 days. Throughout the holiday I enjoyed the food. They had amazing breakfasts with full English food and toast and many other selections. For dinner there was a huge selection of nice food, many desserts also. For tea there was a massive selection, many foods and also many desserts. I think that the food was my favourite part of the holiday and I do miss it now I am home.
I loved relaxing by the pool. There were three pools in the hotel and many sun beds. The pool looked right out onto the sea and the whole of the bay. It was a beautiful view. When we were sun bathing, it got very hot through the day and I burnt very badly, so for the rest of the holiday I had to sit in the shade. Also there was a bar round the pool from which we could get free drinks as we had paid to be all inclusive. I loved getting loads of drinks from the bar outside.
The hotel room was also beautiful. We had a room out looking into the sea and the bay so we could see what was happening and we were on the third floor so there was a very good clear view from the room. I had to sleep in the same room as my grandma and grandad but the room was big enough for all of us. The room was lovely light colours which made the vibe of the room so much better. My bed was also very comfy and the bathroom was so up to date.  I loved it.
I did not enjoy the night entertainment as it was mostly Spanish and a little bit boring but other than the entertainment, I enjoyed going downstairs to the bar on a night and having some drinks with my grandma and granddad.
I do wish I could have made a few friends on the holiday as I think that I would have enjoyed it a bit more even though I did enjoy the holiday with just my grandma and grandad.
​
Overall, I loved the holiday and it was a really good experience. I'm looking forward to my next holiday which is soon and I'm sure I will love it also!
---
MORE RECIPES FROM JUNE CHARLTON
Potato Oatcakes
Ingredients:                       1lb potatoes sieved or diced
6oz fine oatmeal
A little milk to bind, a pinch of salt
Method:                             Mix potatoes, oatmeal and salt. Add sufficient milk to form
a stiff dough. Roll out to about 1/8th inch thick on a floured
board. Prick with a fork and cut out into rounds. Bake quickly
on a lightly greased heavy frying pan or griddle. Serve with
butter. Ideal with soup or salads.
---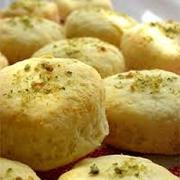 Potato Scones Whirls                            
Ingredients:                        8 oz self-raising flour
6 oz cooked sieved potatoes
4 oz butter or margarine
2 oz of caster sugar
Milk to mix, pinch of salt
 Filling
4 oz of mixed dried fruit
4 oz brown sugar (soft)
½ level teaspoon of mixed spice
Method:                              Rub the butter into the flour, salt, sugar and potato. Add the milk
to bind the mixture. Roll out to a rectangle. Brush over with
milk and then cover with the filling well-mixed together. Roll
up the dough, sealing the edges. Cut into 12 pieces and place cut
side down, on a greased baking tray or sheet. Bake at 450F
(230C)/gas mark 8 for 8 – 10 minutes.
---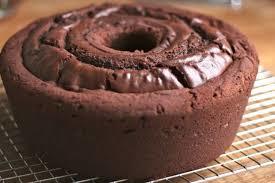 Chocolate Potato Cake
Ingredients:                        3 oz mashed potatoes
4 oz of butter or margarine
6 oz caster sugar
2 eggs
6 oz self-raising flour
11/2 oz melted chocolate or 4 level teaspoons of cocoa
4 tablespoons of milk
½ level teaspoon of salt
Method:                              Cream the fat and sugar thoroughly with the mashed potato.
If melted chocolate is used, add it to the creamed mixture.
Beat the eggs and stir in. Add the sifted dry ingredients and mix
well. Add the milk to make the mixture a soft, dropping
consistency. Divide the mixture evenly between two eight inch
tins and bake in a moderate oven 375F (190C), gas mark 5 for
25-30 minutes. Make sure it is quite firm and springy on top when
pressed lightly. Turn out on a rack to cool. Sandwich together
with any filling, then ice and decorate as desired. This cake keeps
very well as the potato holds moisture and prevents it from
drying out.
---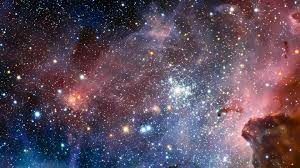 SPACE CONTINUED
Written by Michael Blackburn
Starting with an update on the ninth planet out beyond Neptune which I told you about in a previous article. No, it hasn't been discovered yet but what is even more amazing is that 'the experts' now believe that this planet was never part of our solar system but that, aeons ago, our sun stole it from another passing solar system. How they come to that conclusion is beyond my comprehension. I am just reporting what I read.Since staring to writing about Space I have also written about 'Robotics' though most of it was about 'Unrobotics'. Now the two come together. There seems to be an urgency to get to Mars. I suppose we can all think of someone who might benefit the earth by being sent to Mars: (your nominations please on a piece of paper attached to a £5 Note and sent to Dean! My choice would be nuisance phone sales callers!)I find it scary to think that the first humans to go to Mars are alive now. Young people who do not yet know the history they will make be being 'the first'. Surely it would be better to send Robots more sophisticated than the rovers which are currently traversing the surface of Mars. It is surprising how Robots are made in the form of humans. Is this to suggest that we are the perfect form? There are times when I struggle when holding onto parcels or trying to do some DIY when I say "If only I had three hands". Yet the experimental Robots I have seen only have two arms. Egotistical I think!Nevertheless common sense suggests that the conquering of Mars will begin with man-like Robots which will be able to dig to hopefully discover water beneath the surface and maybe even some sign of microbes. Such a find would once and for all dispel the theory that only the earth contains life. My own belief is that life does exist somewhere the Universe. I have no facts on which to base that belief but, at the moment, no-one can prove me wrong!Eventually, perhaps within the next thirty years, those young people I mention about will have matured and been trained to a physical and mental condition where they will 'blast off for Mars'. For them, something they have trained for, for us here on earth very frightening.During the next thirty years scientist we will have to find a way of protecting the Mars spacemen (or women) from radiation which could kill them. It has been suggested that the space vehicle could be made to rotate giving it some effect of gravity. Also some new form of propulsion is being envisaged. But this is all very much speculation. For the astronauts to survive the three month journey the space vehicle will have to be large – certainly larger than the present space capsules used to take astronauts to the space station. When visiting the Science Museum in London I saw a space capsule which had held three astronauts. It was tiny. I was amazed that three people could have fitted in it along with all the equipment necessary for their lift-off and return. What was very noticeable was the scorched surface which had faced the brunt of the heat on returning through the earth's atmosphere. It made me realise the bravery of those prepared to carry out the conquest of space. It is not without its dangers. America and Russia have both lost crews though when doing so they ground any future missions till the reasons for the tragedies have been understood and lessons have been learnt.
​
That's enough for now. Unless you ask Dean not to let me write any more then next time we will be heading for the stars.
---
A TRIBUTE TO MY FRIEND GAIL MARY LEADLEY
By Brenda Condoll
Gail Mary Leadley was a good friend of mine; we used to go on trips together: six times to Butlin's in Skegness and to Scarborough and Whitby on a number of occasions. We also used to attend St Aidan's Anglican Church, in Leeds, together.
Gail was a member of the Bronte Society and we visited Haworth where the Bronte sisters lived and worshipped. She also visited Northern and Southern Ireland from where they originated.
I have very fond memories of the barbecues (at tenants' homes) that we used to go to and which were organised by St Anne's Housing Association.
Unfortunately, one day I got a phone call informing me of Gail's demise – she had passed away peacefully in her sleep. The funeral was organised by her family, and it was a sad time for us all and we had tears in our eyes.
​
I lost a good friend in Gail Mary Leadley but I am pleased that her poetry had been published before her death. All in all, she was an inspiration to me.
---
LETTERS PAGE
Dear Editor
Now that Britain has its second female prime minister, can we expect politics with a feminine touch or more of the monster-like politics of Margaret Thatcher? – Let's hope it's the former!
Sarah Little, Wigan
Dear Editor
Can I just say that things that really annoy me are: bad manners, ignorance and arrogance which are all connected. These things really irritate me and I wish people would consider other people more as we all have to share this one planet.
Melvyn Brightman, London
Dear Editor
As a recovering alcoholic can I just say how alcohol is prevalent in our society – we wet the baby's head, toast at weddings, have wakes etc. People who don't have a problem with alcohol are probably not aware how readily available it really is.
Andrew Bishop, Manchester
Dear Editor
It really annoys me how people who seem fit and able are riding around in free mobility vehicles. It seems to me some people are abusing our welfare system and this needs addressing without punishing genuine claimants.
David Shaw, Bristol
Dear Editor
Does anyone else agree with me that democracy is not really alive and well in the UK? – just look at the number of ex-public school people in positions of power. The rich dominate the elite British education system and this is reflected by the composition of the Conservative party. The man in the street has little, if no chance, of climbing the social ladder unless they are prepared to exploit and abuse their own kind.
Mary Devon, Manchester
Dear Editor
I am a woman at home with two small children. I just would like to say what a wonderful job much maligned men do – bringing home the bacon, paying the mortgage and bills as well as helping out with the children. I don't think some women realise how well off they really are.
Jodie Freeman, Coventry
Dear Editor
I am an immigrant living in the UK. I hear some people are blaming us for all the things that are wrong with British society, but I don't think this is fair as immigrants often do jobs British people won't do or provide much needed skilled work. Immigrants are only people trying to better themselves.
Anonymous
Dear Editor
I think the main fault of human beings is their greed. I think most of us are basically greedy and never really happy with what we have. If only we could step back a bit and take a look at the bigger picture, then we might realise that good relationships are more important than money and possessions.
Douglas MacDonald, Fife
Dear Editor
I must say that I am disgusted how some families have three or more cars when there is clearly too many on the roads already. Surely the government should step in do something to restrict ownership of vehicles.
Dave Wilson, Leeds
Dear Editor
Although British society is less homophobic than it used to be, I still believe we have some way to go before gay people are fully accepted in society. I know a lot of people say they are not homophobic or racist, but they really are. Gay people are just people with a different sexuality – nothing less, nothing more.
​
Maz, Hebden Bridge
---
WHO DO YOU RUN TO WHEN YOUR FAITH HAS BEEN TESTED?
By Rumbi Mapanga
And the child grew. Now it happened one day that he went out to his father, to the reapers. And he said to his father, "My head, my head!" So he said to a servant, "Carry him to his mother." When he had taken him and brought him to his mother, he sat on her knees till noon, and then died. And she went up and laid him on the bed of the man of God, shut the door upon him, and went out. Then she called to her husband, and said, "Please send me one of the young men and one of the donkeys, that I may run to the man of God and come back." So he said, "Why are you going to him today? It is neither the New Moon nor the Sabbath." And she said, "It is well." (II Kings 4:18-23 NKJV)
One thing I have come to understand in my short walk with God is that trouble and tribulation happen to us all. It doesn't matter whether you are a giant in faith or an infant, trouble and tribulation will always find their way into your life.  The question is where do you run to when trouble knocks at your door? If you are like me you would start to blame God and ask why he didn't protect you from trouble, however what we forget is that even when Jesus was here on this earth he was tempted,  rejected, misunderstood, prosecuted and then crucified.
When I was reading the above verses I realised clearly that the Shunammitte woman was one of the best examples of people in the bible who knew how not to be moved by circumstances, but knew what to say, and where to go, when trouble and tribulation came to her door. I realised that if it was me holding my only son dying in my arms, my first reaction would not have to put him in a bed and close the door to everyone around so that I could concentrate on going to see the man of God. I believe I would have let the circumstances and emotions take hold of me. Me being African I would have wailed, probably thrown myself to the ground and not only alerted the people in my household  – but all my neighbours who would have heard my cries and come rushing to check what had happened.
However the Shunammitte woman chose to close the door to everyone including her husband and went out after the prophet of God Elisha. She said to her husband "it is well".  Woo how could this be when her only son was lying dead in the house? This amazing woman of faith kept her calm in the midst of the storm and rode all the way to where the prophet was. Even when Elisha's servant Gehaze ran to her to find out what was wrong she still maintained her posture, "it is well" – she only opened her heart to the man of God, revealing her anguish and pain about what misfortune life had dealt her. Her actions not only moved the man of God but also led to the life of her son being restored.
When the Shunammitte woman saw what misfortune life had dealt her, she decided to shut the door to her circumstances, her husband, servants, neighbours and her own personal feelings and emotions. She understood that the only way to get the breakthrough she needed was not to allow words of doubt to come forth out of her mouth but to keep a stance of faith even in the midst of darkness – and shut her door to fear, unbelief, confusion, torment and pain. She put all her time effort and mind in to finding the one man who had caused her to conceive in the first place.  She didn't allow anyone or anything to distract her from reaching her goal and sought answers from the one who was the mouth piece of God.
This made me realise that there are situations and circumstances in life when I need to shut the door to those closest to me – not because I don't love them or trust them, but only because they don't fully comprehend the promise which was made to me. I need to shut the door to fear, pain, unbelief, discomfort, emotions and concentrate on what the word of God says concerning the situation I am facing. I look into my life and realise that there are some situations which died a natural death because when issues of life happened, I didn't shut the door and go back to the promise of God in the Word. Instead I allowed unbelief and pain to steal my inheritance – that which God had promised me.
The other thing I realised was that this woman did not just shut the door and wait in the peripherals for something to happen. She shut the door and took action to find the man of God who had spoken the Word which made her conceive in the first place. From what the husband asked her, it wasn't the norm for people to visit the man of God when it was not a Sabbath or New Moon. Even the prophet's servants didn't want her to come close to him. Woo this is the epitome of faith, courage and boldness that can move mountains. Yes its true providence moves when you move. Her actions led to the restoration of her child's life.
Oh my God, I wish someone had taught me this lesson a few years ago when circumstances, trouble and tribulation were knocking me against the wall. I wish I had the knowledge, faith and fortitude to shut the door and run to the only one who has the answers and the power to change my situation. I definitely wouldn't have let go of my inheritance; I know that God will restore all that the cankerworms have stolen – but wouldn't it be great to make sure that what we are given is never stolen in the first place?
If you are reading this then I believe you are like me in that we have allowed circumstances to have a louder voice in our lives because we don't know where to run to in times of trouble. You are fed up with life stealing your inheritance and you feel helpless because naturally there is nothing you can do to change the situation. Then today I want you to realise that you can run to God when circumstances and life have put you in a corner. Trust His word and hold on to it, for in Jeremiah 29:11, He said 'For I know the thoughts that I think towards you, says the LORD, thoughts of peace and not of evil, to give you a future and a hope'. Always remember this, no matter how it looks, God's plans for you are to never harm you but to do you good. He has promised in Isaiah 55:11 that his Word will never go forth and come back empty handed, but it will produce that which he intended it for.
My prayer today is God's word will become a reality in the midst of the storm. May all the dry bones in your life be resurrected in the name of Jesus. May His Word become so tangible and alive in your life that however the enemy tries to harm you, God will turn it to your advantage. I pray for healing in your physical bodies, for by His stripes you were healed. I pray for provision in every area of life for he promised that he will supply all your needs according to His riches and glory in Christ Jesus. I pray for family wholeness, shalom, nothing missing or broken in your lives. May He give you wisdom to know what to do when you don't know what to do, in the name of Jesus.
---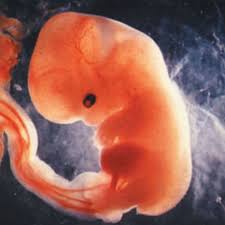 THE WONDER OF THE BABY IN THE WOMB
From Michael Blackburn
Life starts the moment the male sperm burrows into the female egg.  It fertilizes the egg. The egg changes so that no other sperm can get in. Conception has taken place. Life has started.
At the instant of fertilization the baby's genes and sex are set. If the sperm has Y chromosome the baby will be a boy. If it has X chromosome, the baby will be a girl. The sex of the baby is due the male sperm. The mother just supplies the egg. From here on for nine months the baby grows in the womb.
Within three days after conception the fertilized egg is dividing very fast into many cells. It passes down the fallopian tube into the uterus, where it attaches to the uterine wall.
In four weeks the baby is developing the structures that will eventually form its face and neck. The heart and blood vessels start to develop and the lungs, stomach and liver start to develop.
At 8 weeks the baby is now over half an inch in size. Eyelids and ears are formed, and you can see the tip of the nose. The arms and legs are well formed. The fingers and toes grow longer and more distinct.
At 12 weeks the baby measures about 2 inches and starts to make its own movements. The doctor may hear the baby's heart beats. The sex organs should start to become clear.
At 16 weeks the baby now measures about 4.3 to 4.6 inches and weighs about 3.5 ounces. The baby's eyes can blink and the heart and blood vessels are fully formed. The baby's fingers and toes have fingerprints.
At 20 weeks the baby weighs about 10 ounces and is a little more than 6 inches long. The baby can suck its thumb, yawn and stretch and make faces. It should now be possible to find out whether it is a boy or a girl.
At 24 weeks the baby weighs about 1.4 pounds and responds to sounds by moving or increasing its pulse. From this time on the baby's hearing develops enough for it to respond to noises outside the womb. The baby can move its body to the rhythm of its mother's speech. An emotional bond is taking place between the baby and the mother.
At 28 weeks the baby weighs about 2 pounds 6 ounces and often moves around in the womb.
At 32 weeks the baby weighs about 4 pounds and is moving a lot. Between now and the delivery the baby will gain up to half its birth weight.
At 36 weeks, on average, the baby is about 18.5 inches long and weighs close to 6 pounds. The brain has been developing rapidly. The lungs are nearly fully developed. The baby's senses have developed.
At any time the mother can decide to terminate the pregnancy. In law the baby has no 'human rights'. Forceps are entered into the vagina and get hold of a leg, tear it from the torso and bring it out of the vagina and deposit it on slab. The same goes for the other leg, then the arms, everything torn from the torso, finally the head is wrenched from the torso which is then itself withdrawn from the womb. The slab now contains the six parts of what a few minutes earlier was a baby alive and well in the womb.
​
At the time of a General Election Anti-Abortionists try and get BBC and ITV producers to show a film of this abortion taking place so that the general public can see what happens. They are always refused on the grounds that it would be too stressful for anyone to see. I have seen it at a private showing. It is not a pretty sight.
---
Editor's Last Word:
  I hope you enjoyed reading this month's edition of From The Horse's Mouth and feel free to contribute by sending stuff to: 
deancharltonmag@gmail.com
 Dean