FROM THE HORSE'S MOUTH – 
September 2017 edition No 33
---
 Hello. I hope you are well. The poetry competition will soon be closed and the winners will be published in the October 2017 edition.
There will also be the announcement about the new short story competition in the very near future.
Please remember that anyone can contribute to this publication and items should be sent for consideration to: deancharltonmag@gmail.com
​Thanks, Dean.
---
MY NOT VERY SERIOUS STARS
Scorpio 24 Oct – 22 Nov
You will be attracted to someone who is considered by others to be very ugly, but who will appeal to you a non-physical way. A friend with mental health problems will need your help this month so be generous with your time. Think seriously about sponsoring a child abroad. Eat more cucumber.
Sagittarius 23 Nov – 21 Dec
A train journey may change your life this month especially if you are travelling alone. A new job opportunity will present itself so don't be your boring self if you get an interview. If you want to follow fashion, be ethical about it. Beware of a woman with lots of tattoos. Money will come your way soon.
Capricorn 22 Dec – 20 Jan
A new pet may give you a new lease of life if you are feeling jaded and stuck in a rut. Now is the time to come to terms with being one of the ugliest people ever to have lived on planet Earth. A tarot reading may offer you some insight into your difficult, current circumstances. Make some rice pudding with soya milk and be surprised by how good it tastes.
Aquarius 21 Jan – 19 Feb
It is a good time to consider emigrating as lots of people would be pleased to see the back of you. You are barking up the wrong tree if you think someone you like will ever go out with you. Try flying a kite for relaxation. Now is the time to give up smoking. Be nice to that old man who is a pain.
Pisces 20 Feb – 20 Mar
You may discover that your cholesterol is sky high this month so, if you don't want to die young, change your diet now. A postcard from a past lover may leave you speechless and wondering what to do next. Life may seem absurd to you at the moment but be grateful that you are not in any pain.
Aries 21 Mar – 20 Apr
If you are offered Viagra this month then think about it seriously if not only for your partner's sake. Someone with an expensive car may ask you out soon but do you really want to be stuck riding around with some total poseur? It is a good time to join a gym or start a private fitness regime.
Taurus 21 Apr – 21 May
Because you are so fat it would be a good idea to join a slimmer's group – unless you like looking like some strange, bloated creature from another world. Your psychic abilities will be heightened this month so if you want to start a relationship with the ghost in your local pub now is the time. Think twice about what you put in your mouth.
Gemini 22 May – 21 Jun
It is a good time to learn sign language and be open to making some new deaf friends. Someone who used to be famous may come into your life so be gentle with their deflated ego. An American may shock you by being self-effacing and not at all loud. Why not have a party to break the mundaneness of life?
Cancer 22 Jun – 23 Jul
With your sexuality in doubt it may be the perfect time do nothing and just reflect. A neighbour may want to make amends for past wrongs – but can you trust them again? Do stop being judgemental as you are no great shakes yourself and have many flaws. Eat less red meat.
Leo 24 Jul – 23 Aug
This month you will realise how bright you really are and feel confident about pressing on with your latest project. It is good time to get pregnant as the planets are all in your favour. A trip to the dentist may be on the cards whether you like it or not.  The colour red will get your juices flowing so ask your partner to cooperate.
Virgo 24 Aug – 23 Sep
​
A taxi driver will amaze you with his qualifications and prove you cannot judge a book by its cover. A phone call may bring you the good news you have been hoping for. A problem with one of your knees will make you appreciate how difficult life can be for a disabled person. You are vulnerable at the moment so think before you act.
Libra 24 Sep – 23 Oct
​
Changing home may now be a good idea – but be careful where you move to. A friend living abroad may want to come and stay with you but do you really want them sharing your space? A man who shaves off his beard may look younger and more handsome, but be careful not to fall for him as he is really a brute.
---
HANNAH ANSTEE TALKS ABOUT HER NEW AND USEFUL WEBSITE
Hannah, can you tell me a bit about yourself please? Yes. I live in Hebden Bridge and I've lived here for most of my life – my parents moved here as hippies in the late eighties and I ended up staying here to bring up my daughter who is now 18. So I've spent a lot of time in Hebden Bridge and have been involved in numerous projects here like running businesses
and being a youth worker and social worker.
More recently, I've been developing my career as a journalist and I have just obtained a Master's Degree in journalism at the University of Central Lancashire, in Preston. During this time I did a research project and it was based on a magazine for the town of Hebden Bridge as I didn't think there was one that really represented it. So my initial idea led to the creation of the What's On website (www.whatsonhebdenbridge.com) which is an events site but also contains features and blogs etc.
There's a load of stuff going on in town and I have many friends who are involved in things like music festivals, exhibitions and young people's events etc. I am involved in all this and promote and report on them.
Is it just local news that you promote? Yes, it's about Hebden Bridge, Mytholmroyd and Todmorden and the site exists because there is so much going on in the town that we couldn't keep track of everything, and were missing events (there's things going on at the Trades Club, Town Hall and cinema) – so now people can click on a date and see exactly what's going on in the area as it's got a calendar on there.
Do people have to pay to use the website? No. It's free to use and it's free to put an event on it.
Does the website contain any advertising? Not at the moment, but we are hoping to get some sponsorship eventually. When people put on an event we will promote it through: Facebook, Instagram and Twitter, but bigger companies with more money are welcome to pay £2 a day to feature on the homepage. We are also going to send out an email to subscribers every week informing them what is going on that week.
Do people send you information or do you go out and look for it? Both, I look online for events, at posters in public places and look on Facebook to see what is going on locally. It is important to say that anyone can contribute on the site and list an event.
What else do you do? I'm the beauty editor for Yoga magazine (the world's biggest selling yoga publication) and I do a lot of travel writing for them – I've just been to Morocco and Stockholm, and soon I'm going to India for them. I do other features for other publications e.g. I've had a piece in the Independent. It's mainly freelance that I do.
What keeps you putting in the effort to do your website? I really enjoy it. I do it for the local community and as a journalist it enables me to write about great things all in my own
town. I like to work with local people.
In the future, I will have another journalist working with me and we will do more blogging on the site.
What are your personal hopes for the future? I'll continue to build my career as a writer and journalist.
---
Interested in Writing Jobs Online ? Click The Image below
---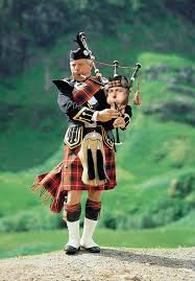 A GRAVE ERROR
Colm MacCourt Droitwich.A bagpiper was asked by a funeral director to play at the graveside service for a homeless man. He had no family or friends so the service was to be at a pauper's cemetery. As he was not familiar with the area, he got lost and didn't stop to ask anyone for directions.He finally arrived (an hour late) and saw that the funeral had already taken place and the funeral director must have already left, as the hearse was nowhere in sight. Only the grave diggers remained and were eating their lunch.He felt terrible and apologised for being late. He went to the side of the grave and started to play.
The workers put down their lunches and began to gather around. He played his heart and soul out for this man with no family or friends. He played like he'd never before for this homeless man.
As he played 'Amazing Grace', the workers began to weep. They wept, he wept – they all wept together. When he finished playing, he packed up his bagpipes and started to walk to his car. Though his head was hung low, his heart was full.
As he opened the door of his car, he heard one of the workers say. "I've never witnessed anything like that before and I've been putting in septic tanks for more than twenty years."
---
REPLACING FEAR WITH LOVE
Written by Amanda Solk
I AM all – there are no separate minds here
And truly no good ones or bad ones to fear
Whatever I'm scared about or nervously feeling
How could 'I' do that to My-Self? It's false dreaming!
There's just One Mind: Divine Intelligence in play
In declaring THIS Truth, GOOD always wins the day!
If I see someone staring while I'm walking the dog
I KNOW it's Me I'm looking at; watched over by God
GOD IS ALL – there are no separate minds here
And truly no good ones or bad ones to fear
As I replace fear with love, I feel only protection
And no-one can attack me or cease my Divine connection
I'm safe and invisible to all who'd cause me harm
They just can't see me here, embraced in Love's arms.
Evil can't get close to me no matter what it tries
An Angelic shield of Good surrounds me on every side.
And so IT IS. Already done! Already done! Already done!
And here's a short verse I wrote which people can learn off-by-heart and use through the day.
"God goes before me making the crooked places straight
God is behind me leaving Harmony in my wake
God is all around me for my protection's sake."
---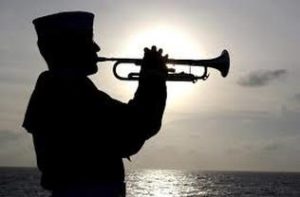 ARMY TALES CONTINUED BY ANDREW WILKINSON
Summer 1959, Malta:
A visit to the island by some American Cardinal created a frenzy amongst the all Catholic, Maltese people.
As part of the resident imperialists we were required to do the ceremonial pomp routine and a group of us was selected to do the honours – not the most exciting job in full uniform in the intense summer heat. However, I was one of the unlucky ones selected and we were duly washed, shaved and dressed in spotless whites, gleaming boots and pigskin belts. We were then taken from the barracks to Valletta hours before the motorcade was due to parade down King Street (renamed Republic Street after the British were thrown out).
We were taken to a quite impressive looking building with stone columns and barred windows – however, the building was just a façade housing two small cells used as a jail in the past. Here we sat with the sergeant and a young Maltese lad who would play a fanfare on his trumpet while the guard of honour marched out and presented arms as the Cardinal passed.
I was to be the odd one out who stood further up the road signalling to the sergeant who would march the guard outside with the aforementioned group.
As we sat waiting for time to pass the young Maltese lad asked endless questions about England and when asked about his ambitions in life, he said matter-of-factly "Oh when I grow up I shall go to London and open a brothel."
As the time of the parade approached, the street began to fill with people and in no time at all, it was hard to move in what seemed to be like a premier league football crowd. I stood about 100 yards from my colleagues ready to signal that the Cardinal was coming. Eventually, a large car came into view, I waved to the sergeant, the team marched out, the fanfare, presenting of arms with an open top appearing on the scene and someone waving royally to the crowd.
My mistake the first one must have been to some official, I waved frantically and managed to get noticed above the crowd – the team trooped out again, trumpet played, arms presented and back in again. I heaved a sigh of relief, perhaps I would get away with one mistake, when suddenly I noticed the crowd getting excited and here I was, no mistakes this time, the Cardinal in a Rolls Royce, glowing in his robes in the Mediterranean sun. I was in trouble now.
I rushed through the crowd to get back to the post before the Cardinal. The sergeant responded quickly and for the third time they marched out as the Rolls floated by.
I made my way into the jail wondering what kind of charge I would face, but the sergeant was on a high, having had three chances to parade his troops instead of on. "Well done", he shouted, his eyes gleaming "that went really well". And so another pointless National Service day came to an end.
---
MIKE LEIGH SLAMS RADIOHEAD FOR IGNORING PALESTINIANS
​
From Leeds PSC Newsletter
There have been masses of coverage about Radiohead breaking the boycott; here is just a tiny part of it.  Film writer and director Mike Leigh has criticised Thom Yorke and Radiohead for ignoring Palestinian suffering, two days ahead of their controversial Israel gig.  This follows Radiohead front-man Yorke defending the band's decision to play in Israel and ignore the Palestinian picket-line, arguing that music was about 'crossing borders' and 'shared humanity'.Oscar nominated Leigh said "On Wednesday Radiohead will perform in a Tel Aviv stadium built over the ruins of the Palestinian village of Jarisha. It is a sad fact that Radiohead have failed to engage with Palestinians who have called for them not to play, and that Thom Yorke's comments are devoid of any reference to Palestinians at all".  He continued "As the lights go out in Gaza and Palestinian cancer patients die because they are denied travel permits by Israel, while a Palestinian poet in Israel lives under house arrest for a poem she wrote on Facebook, while a young circus performer from the West Bank languishes in administrative detention without charge or trial – Thom Yorke speaks loftily about 'crossing borders' and 'freedom of expression'. One has to ask, freedom for whom exactly?"
---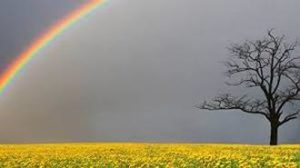 ALTAR TALK
Written by Julia Castle
Some people seem to think that church is boring and irrelevant. The reason people think that is because church is boring and irrelevant! I once heard someone say of a church he visited: "they don't bury their dead; they stick them in the pews! What a pity, especially as Jesus said he came to bring us life to the full.
Having been a Christian for many years, I can honestly say that the Christian life is not at all boring (if you don't want it to be). Surely, the God who created us and who knows us better than we know ourselves should know what's best for each of our lives and for the world he created.
Sometime ago I had the privilege of working as a volunteer in a children's home/community project in a shanty town in Lima, Peru, where I was really able to see God's love in action. Men and women who loved God were demonstrating this love practically by reaching out to the poor and needy. This is not boring or irrelevant. When I returned home, I received numerous cheques from people I didn't even know, to send to this children's home – which I think is one of God's ways of showing that he cares.
When I was younger, I was involved in a church in Soho, Central London, which worked among the young homeless in the red light area, trying to bring God's love (in practical ways) into difficult circumstances – I didn't find this boring or irrelevant either.
That to me is church – not cold seats and boring songs, but the coming together of people who aren't perfect and who need God, and who want to see something of his kingdom established here on earth. It isn't easy. Jesus never said it would be, but certainly it isn't boring. And the offer of abundant life is available to everyone who calls on his name.
---
THE ORIGINS OF RUGBY LEAGUE
Written by David Charlton
The English Rugby Union was formed in 1871, nearly forty years after William Webb Ellis, a scholar of Rugby School, first picked up a football and ran with it. This idea soon caught on, and by the end of the 19th century, four hundred clubs were members.
In the industrial towns of northern England time off work to play rugby, resulted in the loss of hard-earned money. On the hand, players form the South of England, drawn largely from universities or public schools, could comfortably afford to play rugby without suffering any serious financial loss.
In 1893, two Yorkshire representatives Mr Millar and Mr Newsome proposed that players should be compensated for loss of income. The Proposal was defeated when only 136 members voted for it out of 418.
Eventually, on Thursday the 29th of August, 1895, at the George Hotel, Huddersfield, representatives of clubs attended a meeting to decide whether to break from the Rugby Union, and to form a Northern Rugby Union. The clubs represented were Oldham, Halifax, Leeds, Bradford, Hull, Huddersfield, Hunslet, Wakefield, Widnes, Broughton Rangers, Batley, St Helens, Leigh, Warrington, Tyldesley, Wigan, Manningham, Rochdale Hornets, Liversedge and Dewsbury. All the teams with the exception of Dewsbury resigned from the English Rugby Union. In addition, Stockport and Runcorn joined those who had opted out from Rugby Union.
From the first two seasons, the rules were the same as Rugby Union i.e. three points awarded for a try, five more points for the conversion, four points for a drop goal or goal kicked from the field of play, and three points for a penalty goal. This system was changed in 1897-98 to three points for a try, and two points for all goals. Only relatively, recently has the scoring changed to four points for a try, and two for a conversion or penalty, and one for a drop goal.
At the end of the first season of Northern Union Rugby Football, Runcorn were the first winners of the Lancashire Senior Competition, whilst Manningham from Bradford, were the first winners of the Yorkshire Senior Competition. At the first annual meeting, the elected chairman Mr H Waller announced that fifty-nine teams were now in membership.
In the 1896-97, season, Salford, Swinton and Morecambe joined the Lancashire Senior Competition, while Bramley, Castleford, Leeds Parish Church, Holbeck and Heckmondike were admitted to the Yorkshire Senior Competition. Other clubs on the fringe senior competitions were later formed into "second" competitions, in both Lancashire and Yorkshire.
The first final of the Challenge Cup was played at Headingley, Leeds, on the 1st of May 1897, and was between Batley and St Helens. The game was won by Batley, by 10 points to 3, and was watched by a crowd of 13,492, with gate receipts of £624 17s 7d.
By 1897-98, players began to want greater financial rewards from the game, and the result was the declaration of part-time professionalism, in 1898-99.
In 1906, the look of the game changed further when two forwards were dropped to leave teams with thirteen players.
In 1905/06 while New Zealand's 'All Blacks' Rugby Union team was touring Britain, businessmen from New Zealand who were following the tour, took the opportunity to watch some matches played in the rival code; they were very impressed with what they saw and decided to sponsor a New Zealand team tour to England playing Northern Rugby Union rules.
In the 1907/08 season, the New Zealand team toured Northern England, winning 19 out of the 35 matches played, including two of the three test matches – the team had names in the side such as H.H. "Dally", and the great Lance Todd. The tourists were paid £50 for midweek matches, and £100 for Saturday games. In August 1908, exactly a year after the New Zealand pioneers had set sail for Britain the first Australian Northern Union Tourists left Sydney to do the same.
In Britain, they played 46 games winning 19 and drawing 6. The Australians then invited the British to tour "down under" in 1910 – this was a great success both financially, and from a playing point of view as 18 matches were played, 14 in Australia and 4 in New Zealand.
The Australians returned to Britain in 1911, winning two matches and drawing one of the three tests. Great Britain then toured Australia and New Zealand again in 1914, returning only two weeks before the Great War started.
Just before the war started, the attendances at home were excellent and the play spectacular. Huddersfield were the top team of the time, and were known as "the team of all talents", winning all four major competitions – the Yorkshire League, the Yorkshire Cup, the League Championship and the Challenge Cup. In the season 1913-14, the Australian winger Albert Rosenfield scored 80 tries for Huddersfield.
In 1922, the Northern Union changed its name to the Rugby Football League, and in 1928, the game's showpiece – the final of the Challenge Cup, changed venue because the enormous crowds it attracted could not be accommodated in the North of England. There were two London venues put forward to host the final, which were Crystal Palace and the new Wembley Stadium which had just opened four years earlier. Wembley was eventually chosen, and the first final was played there on May 4th, 1929, in front of 41,500 people who paid £5,614 to see Wigan beat Dewsbury by thirteen points to two.
In the early 1930s, the French Rugby Union had a domestic dispute which resulted in the development of Rugby League in France. The first tour of Great Britain by a French team was in 1933.
On April 15th, 1934, France played their first 'international' match against Great Britain at the Buffalo Velodrone in Paris. Rugby League developed rapidly in France and within three years of its appearance there, it had the same status as other French sports. French Rugby League was temporarily stopped December 29th, 1941, due to the Vichy government under Marshall Petain.
In Britain, during the war, the barriers between Rugby Union and Rugby League temporarily came down. Charity matches were actually played under Rugby Union rules between teams representing Rugby Football Union and the Rugby League – resulting incidentally, in narrow victories for the Rugby League sides on every occasion.
After the war, crowds were very large and enthusiasm was sky high. Invitations to tour Australia and New Zealand were eagerly accepted in the summer of 1946. The boom period for Rugby League came to an end in the late 1950s, as during the 1960s crowds began to fall. Consequently, new ways were sought to maintain interest in Rugby League. In December 1967, games were first played on a Sunday so as to avoid competing for people's support with football clubs. Radical changes of rules were implemented to make the game more open and interesting from a spectator point of view. Some enterprising clubs like Salford and Warrington established lavish social facilities, restaurants and bars in order to provide themselves with much needed income seven days a week.
In 1973/74 season, a two division system was finally established after attempts to do so 1962/63 and 1963/64 had failed.
Television made a big difference financially to the game in 1958/59 when 13 live matches were transmitted. Some seasons there were as many as 25 matches on BBC's Saturday 'Grandstand' programme as well as 12 matches screened on Tuesday nights in the BBC's Floodlit Trophy – which was won by Castleford for the first successive years. This very popular competition was abandoned in 1979 due to independent television coverage of League matches.
​
The purchase of television rights by Sky led to the creation of Super League and has arguably professionalised coverage of the sport and brought more money into the game. More divisions have been formed and changes to the rules are helping the game to evolve and become more commercial. There are now sponsorship of cups, team shirts, advertising boards around grounds and programme and ball sponsorship. The game of Rugby League is in very good shape and may become even more popular in the future.
---
LETTERS PAGE
Dear Editor
I live in West Yorkshire, in a place called Hebden Bridge, and I am writing to say how fed up I am with cyclists (who come from outside the area) who cause all sorts of traffic havoc with their irresponsible conduct. Not only do some of them think it is clever to ride two-abreast, but they cause huge problems weaving around on the narrow roads that surround the town.
Surely it is time that cyclists were taxed to use the roads and this money spent to build alternative routes for them to use.
Mary Saddler, Hebden Bridge
Dear Editor
I too think that buskers should have to declare the money they earn from performing other artist's material (without permission). Buskers also just plonk themselves down in a busy corner of a town and impose their music on people who arguably would prefer some peace and quiet.
If we have to tolerate buskers (who may be on benefits) then they must be financially accountable like everyone else.
Pete Rodgers, Sheffield
Dear Editor
I think the British people have made a huge mistake by voting to leave the EU.
The way that the US only considers itself makes me think that we should be in the middle of a very strong Europe so that we can fight our corner.
Of course, we need controlled immigration and to renegotiate what we pay into the Union, but we do really want to be isolated on the world stage and play a minor role in world affairs?
Martin Hill, Leeds
Dear Editor
I am writing to say how difficult it is, in modern Britain, to trade in an ethical way – how can we compete with large manufacturers who exploit people in the third world to make a quick buck? If you pay next to nothing for clothes, then how can the person who made the clothes have been paid fairly for their labour?
Capitalism always needs regulating to protect the vulnerable in society – it is up to greedy Western governments to do more!!
Fiona Buttercup, Keswick
Dear Editor
How can people eat animals, birds and fish in this day and age when we have so many alternative foods available to us that do not involve the exploitation and murder of innocent beings? Do people really think about what they are doing?
My heart sinks when I pass lumps of dead animal flesh in my local butcher's shop window and I think is this really necessary?
Amanda Charlestown, Tiverton
Dear Editor
I have watched your magazine grow and evolve and I am impressed! However, you don't seem to have included anything about Islam?
Raj Khan, Bolton
Dear Editor
Does anyone else think that it could be argued, that in many cases, the 'wrong' irresponsible people are the ones having huge families i.e. people on low incomes who can hardly look after themselves and who are a constant financial drain on the rest of us?
I would be interested to hear what other people think.
​
Mike Brown, Huddersfield
---
YOU
​
Written by Brenda Condoll
You are my friend
You are my family
You are my rock
You help uplift me
You cheer me up
You give me strength
We shall persevere(Dedicated to my friend Dean)
---
LET'S TALK ABOUT HORSES
Written by Annette Harrison

Oh! You have a horse – you must be rich! How many times have I heard this remark!Horse owning as a leisure pastime has increased over the years, and equestrian sports are becoming more and more popular with people from all walks of life. Whether you ride once or twice a week as a hobby, compete at local shows or take competing to a very high level, the majority of horse owners have to work very hard and give up most of their hard earned money. In addition, they have to put in many hours of their spare time in order to keep their much loved horses.A beautiful, well-trained dressage horse and rider look very elegant indeed to the onlooker, but it takes many months to train a young horse to balance himself and to accept the additional weight of a rider, and many years to perform the elegant dressage movements which many people think are tricks but which are, in fact, natural movements when done freely. But in order for the horse to achieve and maintain the physical fitness required to compete, we take him from his natural habitat and make him reliant on us for food, water and daily care.Many people fear horses because they are so large and powerful, but a well-trained, well-handled animal that has no reason to fear us, is the most affectionate and intelligent of creatures which 
loves 
human contact.
Horse owning is a very expensive hobby when done correctly i.e. purchasing, feeding and stabling – if you are not fortunate to own your own land and buildings. There are the vet's fees, farrier fees and equipment like saddle and bridle – the list is endless.
Eighteen months after I first got involved with horses, the competing bug bit and one horse became two horses, together with extra saddles, bridles etc. which are needed for competing.
Showing horses even on a local level requires a great deal of hard work and preparation which starts after Christmas with exercising, schooling and good feeding. It is imperative that the horse is in good condition for showing, so grooming and keeping the horse's coat in tip-top condition is also important – no judge whether it be at a local show in the park or a county show, will tolerate and untidy exhibit. Everything must be spotless, so that on the day, the whole picture looks perfect.
The day of a show can start very early with routine jobs to do before the journey to the show even starts like: plaiting manes, grooming and making the horse look at its best. A lot of show days are fine and sunny, but some aren't, so after a day of getting soaked, splashed with mud and seeing your beautiful looking horse looking not so beautiful when it returns to the stable, you sometimes think is it worth it? But when your loyal friend is in the stable snug and warm and you are sat by the fire with a hot cup of tea, and you look at the shining trophy and the championship rosette that you have won together, you think yes it is worth it.
---
Sent in by Michael Blackburn:
TWENTY THINGS MY MOTHER TAUGHT ME
1.      My mother taught me TO APPRECIATE A JOB WELL DONE¨" If you boys are going to kill each other, do it outside. I just finished cleaning up in here."
2.      My mother taught me RELIGION: "You had better pray that will come out of the carpet".
3.      My mother taught me LOGIC: "Because I said so, that's why."
4.      My mother taught me MORE LOGIC: "If you fall out of that swing and break your neck, you're not coming out for a treat with me."
5.      My mother taught me FORESIGHT: "Make sure you wear clean underwear, in case you're in an accident".
6.      My mother taught me IRONY: "Keep crying and I'll give you something to cry about."
7.      My mother taught me about CONTORTIONISM: "Will you look at that dirt on the back of your neck."
8.      My Mother taught me STAMINA: "You'll sit there until all that spinach is gone."
9.      My mother taught me about WEATHER: "This room looks as if a tornado went through it."
10.    My mother taught me HYPOCRISY: "If I told you once, I've told you a million times: don't exaggerate."
11.    My mother taught me BEHAVIOUR MODIFICATION: "Stop acting like your father!"
12.    My mother taught me ENVY: "There are millions of less fortunate children in this world who don't have wonderful parents like you do."
13.    My mother taught me ANTICIPATION: "Just wait until I get you home."
14.    My mother taught me MEDICAL SCIENCE: "If you don't stop crossing your eyes, they are going to freeze that way."
15.    My mother taught me ESP: "Put your sweater on; don't you think I know when you are cold."
16.    My mother taught me HUMOUR: "When that lawn mower cuts off your toes, don't come running to me."
17.    My mother taught me HOW TO BECOME AN ADULT: "If you don't eat your vegetables you'll never grow up."
18.    My mother taught me GENETICS: "You're just like your father."
19.    My mother taught me ROOTS: "Shut that door behind you. Do you think you were born in a barn?"
20.    My mother taught me JUSTICE: "One day you'll have kids, and I hope they turn out just like you!"
FROM: THE HALIFAX COURIER FRIDAY 16TH JUNE 2017
From a letter on: 'Always Speak the Truth' by Canon Stephen Bradberry.
Insurance forms where drivers have tried to explain the events of an accident:
'I pulled away from the side of the road, glanced at my mother-in-law and headed over the embankment'.
'I thought my window was down, but found it was up when I put my head through it'.
'I told the police I was not injured but on removing my hat, I found I had a fractured skull'.
'The guy was all over the road. I had to swerve a number of times before I hit him'.
'I collided with a stationary truck coming the other way'.
'The other car collided with mine without giving a warning of its intention'.
'Coming home I drove into the wrong house and collided with a tree I don't have'.
A Dot.Com Prayer
Every single evening
As I'm lying here in bed
This tiny little prayer
Keeps running though my head
God bless all my family
Wherever they may be
Keep them warm and safe from harm
For they're so close to me
And God there is one more thing
I wish that you could do
Hope you don't mind me asking
Bless my computer to
Now I know that it's not normal
To bless a motherboard
But listen just a second
While I explain 'My Lord'
You see that little metal box
Holds more than odds and ends
Inside those small compartments
Rest so many of my FRIENDS
I know so much about them
By the kindness that they give
And this little scrap of metal
Takes me in to where they live
By faith is how I know them
Much the same as you
We share in what life brings us
And from that our friendships grew
Please take an extra minute
From your duties up above
To bless those in my address book
That's filled with so much love!
Wherever else this prayer may reach
To each and every friend
Bless each e-mail box
And the person who hits 'Send'
When you update your heavenly list
On your own CD-ROM,
Remember each who've said this prayer Sent up to God.com.                             Amen.
---
Please Help to Fund #FTHM Magazine which has been self-funding for 2+ years now.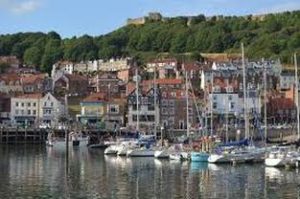 MY HOLIDAY IN SCARBOROUGH 2017
Written by June Charlton
I recently went to Scarborough for a week with my husband and it was very nice. We stayed in a lovely hotel and had some nice weather, although it was not too hot.
We had a lovely view from our hotel window which overlooked the sea; we could see people swimming in the sea and did lots of walking around the Marine Drive.
Every morning when I woke up, it was lovely seeing the beach across from our room. We could see boats sailing and bobbing on the sea. There were also surfers in the sea which made a nice sight.
We had a lovely time in the hotel. The meals were good and on an evening, there was some good entertainment and games of bingo – my husband was very lucky and won £45!
We passed some of our time by going into Scarborough and looking around the shops. There was a funny incident when my husband bought a Cornish pasty and as we were walking along, a seagull swooped down and took it out of his hand! – He had only had two bites out of it. Another time a seagull pooed down his shoulder, which made us laugh.
Also we had a ride in the car to Bridlington and sat on the seafront although we were lucky to get a seat as nearly every bench was occupied.
​
All too soon the holiday was over and I look forward to our next one!
---
TWO MORE LOVELY RECIPES FROM KITTY LYNNX
Easy Blueberry Cheesecake
Ingredients:                          5 oz butter
10 oz digestive biscuits
300 gram full fat cream cheese (room temperature)
60 gram icing sugar
Lemon juice
Blueberries for topping
Large carton of double cream
Method:                               Crush digestive biscuits to small crumbs. Add melted butter and mix together. Press mixture into flan tin and chill for 1 hour or
overnight. Mix full fat cream cheese, icing sugar and lemon
juice together. Whip double cream and add to cheese mixture.
Put in fridge for two hours after putting mixture on flan base.
Top with blueberries or fruit of choice.
---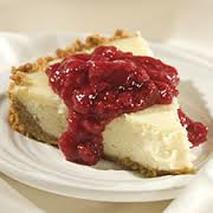 Luxury Baked Cheesecake Mix
Ingredients:                          5 oz melted butter
10 oz of crushed digestive biscuits
300 gram full fat cream cheese at room temp
1 small tub of sour cream
1 large tub of double cream
4 beaten eggs
Two tablespoons of raspberry jam
Method:                                Mix butter and biscuits together to form base for cheesecake. Transfer to flan tin and press down. Beat rest of ingredients
together and add eggs a little at a time. Beat well.
Add mixture to cheesecake base and bake in the oven for 11/2
hours at 160 degrees or gas mark 2. Place raspberry jam in pan
and mix with a little water. Decorate cool cheesecake mixture
with the raspberry mixture.
---
Interested in Writing Jobs Online ? Click The Image below
All WARS ARE STARTED IN THE NAME OF RELIGION
Written by Michael Blackburn
At a time of world strife the above statement is often heard. But is it true?
To 'be religious', means following God's Commandments and living the way God wants us to live. But wars are started and maintained by people who are very certainly not living as God wants us to live.
'God is love'. That being the case then it follows that Catholic and Protestant Christians in Northern Ireland who hate their opposite numbers are not Christians at all. They are charlatans operating under the name of Christianity but they have no right to use the name 'Christian' because they abuse it and bring it into disrespect.
Jews, Christians and Muslims in Israel/Palestine bring religion into appalling disrespect. They have no shame and are prepared to have their hate broadcast over all the media. It is as if they take a delight in showing their 'hate'. Their actions have nothing to do with God and they falsely call themselves Jews, Christians or Muslims.
It also follows that Bin Laden and his followers are not Muslims. The same goes for all throughout the world who, in the name of religion, cause mayhem in the name of their religion. They are not religious people. In fact, by their bad example, they are helping to destroy the religion they pretend to follow.
There is much persecution in the world wrought by people of one religion wanting to convert others to their beliefs. There is nothing wrong in persuading someone to your way of belief except where extremists use it to stop anyone but themselves being allowed to have a belief. That is happening in many Muslim countries and goes against the Koran which states 'There shall be no compulsion in religion. 2:256.' such persecutors are guilty of the anomaly of not practising their faith at a time when they are pretending to share it with others.
If Christians and Muslims and Jews would return to their faith and join together to pray for an answer to the world's problems then it is certain that God would shower down his love and we would all feel the benefit of it.
​
The only thing which is stopping that happening is Satan's sin – 'Pride'.
---
ANOTHER FUN QUIZ FROM THE HORSE'S MOUTH
Questions:
(1)   What is the capital of Chile?
(2)   What is the official currency of Argentina?
(3)   Who wrote the Harry Potter series of books?
(4)   Where did the martial art of Kung Fu originate?
(5)   What does RSPCA?
(6)   On which continent is Eritrea?
(7)   In what state is Las Vegas?
(8)   Who is the lead singer of the Artic Monkeys?
(9)   What is the French word for umbrella?
(10) What is the chemical sign for mercury?
(11) What nationality are SEAT cars?
(12) Who was the first man to run under 10 seconds for the 100 m?
(13) How old was George Michael when he died?
(14) Where is the Queen's residence of Balmoral situated?
(15) Who wrote The Canterbury Tales?
(16) What nationality is former footballer Eric Cantona?
(17) Who is credited with bringing the potato to England?
(18) Who designed St. Paul's Cathedral?
(19) What is the official currency of Thailand?
(20) What is Manchester United's football stadium called?
Answers:
(1) Santiago (2) Argentine Peso (3) J K Rowling (4) China (5) Royal Society for the Prevention of Cruelty to Animals (6) Africa (7) Nevada (8) Alex Turner (9) parapluie (10) Hg (11) Spanish (12) Jim Hines (13) 53 (14) Scotland (15) Geoffrey Chaucer (16) French (17) Sir Walter Raleigh (18) Christopher Wren (19) Thai baht (20) Old Trafford
---
Editor's Final Word: Thank you for taking the trouble to read this edition of FTHM.
If you want to contribute something to the magazine – whether it be an article, recipe, short story, poem or recipe etc. you are most welcome to do so at: deancharltonmag@gmail.com Thanks, Dean.