---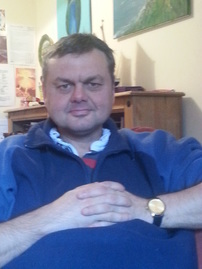 Welcome to this publication which first started life as a printed
magazine over twenty years ago !
We hope you are all staying safe and well in these unusual Covid-19 Times.
This is a good time to explore our website if you are stuck inside...
The main thing to say is that this publication is open to everyone and anyone can contribute in a non-racist, non-sexist and non-homophobic way by sending contributions to: dean@fthm.org.uk
In the future we hope to grow our areas of interest and include more things like film, theatre and gig reviews etc. The main thing is that the magazine continues to evolve and therefore, we would appreciate any suggestions on how we can improve this publication.
The magazine welcomes contributions from anyone as long as they are not intentionally offensive, racist or sexist and it aims to give a voice to the many people who are often unheard. It is a magazine by ordinary people for ordinary people and is a refreshing change to celebrity publications.
If you have anything to share, pictures, video or written content then if it is not inflammatory please send it to us and we will share it.
We are also active on Facebook and Twitter and you can easily view us there as well.
Occasionally, we run competitions that are free to enter and all winners appear in the magazine. Two music albums form part of the project and can be listened to through our website, here.
We have already created a lot of interesting content within the magazine and you can access any of it easily through the search facility below, or you can search through google by pressing the tab key when using chrome web-browser.
We hope you enjoy the content and if you wish to be updated of our regular monthly magazine publications then please subscribe, it's free and you can unsubscribe at any time.
Advertise with us from ONLY £5 for three months, contact robert@fthm.org.uk for more information
If you are interested in writing anything or submitting any recipes or other content please get in touch, we are happy to publish anything if it is not racist or hateful in any other way. Please send any content to dean@fthm.org.uk
We are happy to attribute content to you and if not we can also publish anonymously, simply get in touch with Dean Charlton
Music, Spirituality
Popular
"Intellectuals hate progress," Steven Pinker states in his latest book, Enlightenment Now: The...
Spongecell is my new best friend. No, it's not a sea creature. It's an online technology that turns a traditional banner ad into a mini website. It makes the banners come alive!So let's say you create a banner...
We would love it if you could contribute to the content of FTHM; as an example, one company in the...
We would love it if you could contribute to the content of FTHM; as an example, one company in the...
Read More
Support us on Patreon
Recent Posts
Follow Us