---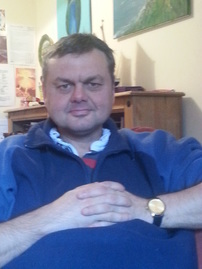 Hello my name is Dean Charlton and I am now 53 years of age. I live with bi-polar and OCD and in the past, I've had a cancer called Hodgkin's disease and have been very ill with pneumonia. I also had a drink problem but have gone over 20 years without an alcoholic drink !!
I created From The Horse's Mouth as a hard copy over 20 years ago and resurrected it as an e-magazine in January 2015. The idea behind the magazine is that anyone can contribute in a non-racist and inoffensive way. The magazine is free to access and we have no plans to do it in a different way. The magazine is self-funding though we are looking for people to advertise and so we have created a page for prospective advertisers here. 
Advertising at the moment is free so just get in touch if you want to be featured.
Occasionally, we run competitions that are free to enter and all winners appear in the magazine.
​
Two music albums form part of the project and can be listened to through our website, here.
We have already created a lot of interesting content within the magazine and you can access any of it easily through the search facility below, or you can search through google by pressing the tab key when using chrome web-browser.
We hope you enjoy the content and if you wish to be updated of our regular monthly magazine publications then please subscribe below, or the one above (top right) it's free and you can unsubscribe at any time.
Our Subscription is growing and we will be running paid Advertising in our Magazine from April 2018, if you are interested in Advertising with us then get in touch with Dean Charlton
If you are interested in writing anything or submitting any recipes or other content please get in touch, we are happy to publish anything if it is not racist or hateful in any other way. Please send any content to dean@fthm.org.uk
We are happy to attribute content to you and if not we can also publish anonymously, simply get in touch with Dean Charlton