FROM THE HORSE'S MOUTH
–
 JUNE EDITION 
2016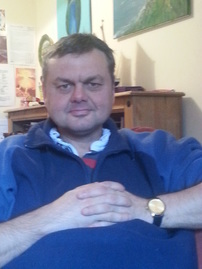 Hello.
I hope you are okay.  I have started to introduce free advertisements to help develop the magazine until it becomes a commercial one. If you want to place a free advert or send anything to be considered for inclusion in a future edition please contact us at: deancharltonmag@gmail.com  Dean
​
---
MY NOT VERY SERIOUS STARS
Scorpio 24 Oct – 22 Nov
An acupuncturist friend may puncture your ego with some much needed home truths. If you're worried about your looks, it is time that you started appreciating what you have and how well you are. As a genius, expect more lows than highs.
Sagittarius 23 Nov – 21 Dec
Your lover may disappoint you this month by buying, what you consider to be, a poor birthday present. A man with dyed hair may come to your rescue in your hour of need. A good time to start eating Peking duck.
Capricorn 22 Dec – 20 Jan
Someone may give you a diamond ring this month but be careful of their motives. A long lost relative may contact you soon to ask you for money. You may find a purse and wonder what you should do with it but remember your karmic path.
Aquarius 21 Jan – 19 Feb
It may be necessary to hire a Private Detective this month if you suspect that your partner is playing away. You may go off of eating haddock and become obsessed with spinach. A man of the cloth may try to influence the way you live your life.
Pisces 20 Feb – 20 Mar
You may feel very nostalgic at the moment and long for past times and romance that you once had, but this will pass and you will start to enjoy the present moment again. Be proud that you have a strong moral code and that you know right from wrong.
Aries 21 Mar – 20 Apr
A neighbour may irritate you this month but be aware that it is better the devil you know. Don't get into a friend's car that contains their lost pet snake. If you can't stop smoking, it is a good time to try and cut down.
Taurus 21 Apr – 21 May
It is a good time to start learning a foreign language as this will open unexpected doors for you. Make sure you wear your lucky underwear on the 21st as opportunity will knock on your door. You really could do to lose some weight.
Gemini 22 May – 21 Jun
Someone much younger than you may ask you out this month but do talk through things with them before taking the plunge and starting a new relationship. A cat with one eye may follow you home from the shops, but it won't make a good pet.
Cancer 22 Jun – 23 Jul
Rice pudding could be the key to your happiness at the moment. A cow at work will make your life difficult but this is only because she is jealous of your popularity. A good time to buy a new car, but only buy one you can comfortably afford.
Leo 24 Jul – 23 Aug
Your partner's birthday this year will be their best ever – so help them celebrate it in style! While you have some spare money, it would perhaps be worth visiting the dentist at long last. An old man will appall you with his dirty sense of humour.
Virgo 24 Aug – 23 Sep
Your bathroom needs redecorating this month if you want to impress someone you fancy. Hot chocolate may prove to be a better treat at the end of the day than endless glasses of wine. Try to be more tolerant of greedy people.
​
Libra 24 Sep – 23 Oct
If you are a virgin, do be careful who you let close to you as they may try and take advantage of you and leave you feeling cheap. A nasty old woman needs to be avoided as she really does hate you. Come to terms that you are going to go bald soon.
---
A LESSON IN ECUMENISM
Sent by Michael Blackburn
An Obituary of the Abbot of Downside (May 1997) told of when he was put in charge of the parish of Bexley. At that time the local Council were in turmoil. The Abbot along with others was asked to put their names forward as Independents for the local Council Elections. All the Independents were elected but were immediately faced with the problem that there was no obvious person in line of succession to become the next Mayor. The Abbot was asked to take on the position.  He accepted and as his Chaplain he chose a Salvation Army lady officer. Wonderful Ecumenism!
---
Advertising with From The Horse's Mouth
Okay, so perhaps you are interested in Advertising FREE with this wonderful magazine. Or, on the other hand, perhaps FREE stuff does not interest you at all !! If you are interested in Advertising with us then send your details with any information you would like included in the ADVERT and we will place an advert on our ADVERTISING PAGE
To do this simply email Dean with all your details.
Advertising will be FREE during 2016, in 2017 we hope to include the Advertising within each month's Magazine content.
---
HOSPICE MOVEMENT CONTINUED:
Compiled by Michael Blackburn
In 1981, the first part of the building to open for inpatients was the upper floor, which had been the family bedrooms. At the same time the first Palliative Care (relieving pain) nurse post was introduced in Calderdale and it made sense for the nurse to be based at the Hospice. The links between what became known as the MacMillan nursing service and the hospice were forged in those early days.
The demand for the hospice grew and in 1994, following a major fundraising appeal, a new purpose built inpatient unit with 12 beds was opened by the Duchess of Norfolk. A Day Hospice was opened in 1995 on the first floor of the house. The aim was to provide supportive palliative care to those with life threatening illness such as cancer, Parkinson's disease and Multiple Sclerosis, prior to inpatient care.
The Day Hospice has also considerably expanded; with its own purpose built space opening in 2005. In 2008 it opened five days a week offering a warm, friendly and caring environment to help patients and carers adjust to the physical and psychological demands of their illness, offering emotional and social support. In 2011 a further extension was built to offer patients more space and better facilities. Day Hospice patients have access to medical and nursing professionals experienced in palliative care.
The Day Hospice can be a joyful place. Patients enjoy meeting each other in a place where they can be open and frank about their illness and experiences of treatment. The staff is caring, wanting to provide the best possible experience for the guests in what are very difficult circumstances dealing with life threatening illness. It is a very personalised service.
 Overgate is the leading provider of palliative care along with partnership organisations.  In the late 1980's, as hospices became widespread and specialist care services developed around the country, it became clear that there was a need for a single body to speak on behalf of all these service providers. In 1991 the National Council for Hospice and Specialist Palliative Care Services was formed. This eventually became The National Council for Palliative Care (NCPC).
The Chief Executive of Overgate is Janet Cawtheray. She is also the regional representative of NCPC. After eleven years working for the NHS she has a wealth of experience and is passionate regarding the end of life care.
Fundraising:
Overgate costs £6,800 a week to operate which equates to £3.5 million per year. Calderdale Clinical Commissioning Group (CCCG) contributes £1 million towards this amount leaving £2.5 million to be raised by the generous Calderdale community. Overgate relies very much on the goodwill of the community and volunteers who carry out a variety of roles from serving teas to fundraising.
To assist in the fundraising Overgate operates Weekly Lottery with prizes of £750, £100, £75, £50 and five prizes is £5 making a total pay-out of £1,000. Weekly Tickets cost £4.34 and results are printed in the local weekly papers.
A welcome regular source of income comes from Donations in Lieu of Flowers at Funerals not only when the death occurs at Overgate but also on the anniversary the deaths. This is a way of saying 'thank you' for the care given at the time of the death.
Overgate has beautiful, tranquil gardens which have received Silver and Gold Gilt Awards for Yorkshire in Bloom – a perfect setting for the all-important wedding photographs. Couples and photographers are encouraged to use the gardens and make a donation to the Hospice.
The fundraising team, with the support of volunteers and the rest of the staff, also organise several events and campaigns across the year such as:
Saturday 4th June                Skydive
Saturday 4th June                Lanterns on the Lake
Saturday 18th June              Brodstock Music Festival
Sunday 19th June                Mountain Bike Challenge
Friday 24th June                  Golf Day
Saturday 9th July                 The Overgate Colour Run
Saturday 27th August           Slip 'n' Slide
Saturday 10th September     Midnight Walk
September – December        Light Up a Life
Friday 16th December          Christmas Jumper Day
For more information contact 01422 387121 or e-mail:  fundraising@overgatehospice.nhs.uk
---
A SHORT STORY BY LEYA MARY JOHNSON (Aged Six)
I like Costa because I like the food and baby cino and the flakes and marshmellews they are very yummy. I like the sofa it is very cunftabel and the chers are too.
---
 ​LET'S TALK TO REBEKAH BESFORD
What is your full name Rebekah? Rebekah (Elizabeth) BesfordCan you tell me a bit about yourself? I am married to Steve and have 3 children (2 girls, 1 boy). As a child I always wanted to go to Africa when I grew up – someone had come into school when I was 8 and talked about their experience in Malawi. When I finished school I went to Zimbabwe for a year which was an amazing time and confirmed my childhood dream. I studied nursing at Leeds University with a view of returning to Africa. As a student I was involved in a lot of social justice campaigning including Jubilee 2000 – Jubilee 2000 was an international campaign calling on the governments of the rich nations to cancel the debts of the world's poorest countries by the year 2000.. When I qualified I went to Mozambique where I spent the next 10 years of my life. I met my husband out there (he had taken a year off work from being a British Airway's engineer after 9/11). We returned to Leeds in 2010. I now work as a health visitor.What does your job involve? Health visitors support families with children up to the age they start school.  I am based in south Leeds and have the privilege of meeting families from all around the world. We visit families in their own homes just before they have a baby and then afterwards.  We are there to provide support in whatever way a family needs whilst keeping the healthy development of the child as our focus.What are the pros and cons of your job? Pros: being able to support families to bring up their children to the very best of their ability.  Cons: current government cuts are putting a lot of families in financial difficulties which have an impact on their parenting capacity.  Support services are getting cut and social care are under a lot of pressure to save money which means that vulnerable families are not getting the support they would have had in the past. 1 in 3 children now live in poverty in Leeds and for one of the wealthiest nations in the world this is so wrong.
How long have you being doing this?  I did the top up qualification 2014/15 so have only been qualified since last September but I have been a registered nurse 15 years.
What was the Mozambique like and what were you doing there? Mozambique is one of the poorest countries in the world however during my time out there I saw the country making positive development especially in the area of healthcare.  However this was challenged by the growing number of people infected with HIV.  I did various roles all nursing-based.  For a few years I worked on a project supporting orphaned babies to stay amongst extended family by providing health, education and milk to the families.  Maternal mortality is very high and without the support of external aid these babies would have died (1 tin of formula milk was the equivalent of a month's wage – and most people did not work).
Another role was running the community clinic.  I was the only nurse and would see on average 60 people a day.  There are no GPs in Mozambique and doctors are found only in the cities and major towns, everything else is nurse led.  The most common sicknesses I saw were:  malaria, malnutrition in young children, chest infections and diarrhoea.  Although I did have some more obscure cases – snake bites, toes nibbled off by rats.  A long term side effect of malaria is seizures and in the winter I would see a lot of nasty burns where people had had a seizure near fires.
Clinic work often felt soul destroying as so much of what I treated was preventable.  After the birth of my second child working full time became more difficult and we couldn't find another nurse so the clinic in effect closed (although I still treated those who turned up or those with chronic diseases who had been known to the clinic for years). Instead I would go out to the village and teach the women about nutrition, first aid and how to use the plants around to treat the common sicknesses early and when to seek help.  The last thing I was involved with before coming back to the UK was teaching the women literacy.  I realised that being illiterate was a barrier to accessing the best options for their families mainly due to a lack of confidence.
Why did you come back to England? The main reason we came back was for the education of our children.  I was expecting our third child and had started home schooling our first and also had a 3 year old in the middle.  Being the only medical person around I was always getting knocks on the door for help and this was getting harder to respond to and meet the needs of my own children.
What do you do when you're not working? I am chair of governors at my children's' primary school so spend at least 1 day a week in school plus extra evening meetings. I have a small allotment which is lots of fun and produces a lot of food. I enjoy swimming and go to an adult ballet class once a week and of course I love spending time with my 3 children.
What are your hopes for the future – do you want to stay in your current job for a long time? I really love my role as a health visitor and for now I am quite content to stay where I am. The future… I like the idea of mother and baby fostering, there is a shortage of foster carers who will take both the mother and baby.  I have always had a dream of having a home for women fleeing dangerous situations and providing a refuge on a small holding where they could get involved in sustaining the plot and regain confidence.
---
​Advertising From The Horse's Mouth
For a limited time we are offering FREE Advertising space to help build up the magazine ready for it to hopefully become a commercial publication sometime in 2017.
Please get in touch: deancharltonmag@gmail.com and see this page for current advertisers www.deancharltonmag.com/advertising
MOSES
Written by Edward Thompson
My dad was born in 1903, one of seven children to a drunken father and a poorly mother.
Schooling in those days was a perilous affair with children at the mercy of short-tempered and often sadistic teachers.
My dad, being of limited academic ability tried in his efforts for survival to keep a low profile for school, which was a precarious activity, coupled with the fact that the children went hungry (their dads' wages from the coal mine going mainly to the brewery) – life was not a bundle of laughs.
One highlight however, was the fact that they lived on the route taken by the men from the village to the pit about a mile away, and when the miners returned from their shift, one of them, a kindly chap called Moses, would save a sandwich or two in his lunch box (then called a snap tin), and give them to the eager and hungry children.
One day at school, while doing religious studies, the teacher began asking questions (at which point my dad would normally be down below his desk pretending to look for something on the floor in order to be out of sight and avoid being ridiculed as an illiterate) but this time was different as he heard the teacher ask "can anyone tell us anything about Moses?". Dad sat bolt upright, his senses alerted – this was his moment and his arm flew up in the air waving frantically for attention as for once he knew something, and everyone must know that he knew something. The teacher slowly scanned around the class, two or three other children were stabbing the air, but this was his day and he willed the teacher to look in his direction – for the first time in his life he was begging for attention.
Then after what seemed like a year the teacher's eyes fell on him. "Yes Tommy" he said, "tell us all that you know about Moses". Dad was proud, confident and got to his feet, and looking round at the sea of expectant faces, declared "he comes by our house and gives us bread".
---
WHO IS YOUR ANCHOR?
Written by Rumbi Mapanga
Isaiah 43:1-2
But now, God's Message, the God who made you in the first place, Jacob, the One who got you started, Israel: "Don't be afraid, I've redeemed you. I've called your name. You're mine. When you're in over your head, I'll be there with you. When you're in rough waters, you will not go down. When you're between a rock and a hard place, it won't be a dead end – Because I am God, your personal God, The Holy of Israel, and your Saviour.
Growing up as a child I never used to fear anything. I thought I was invincible and untouchable. Unlike my peers I believed so much in my family that no matter what happens around me my family especially my mother, father, brothers and sister would always be there for me. I never thought there would ever be a time in my life when I would feel so lonely and abandoned. My family were my anchor and for a long time yes they were to me a safe refuge. I remember a time when I did something stupid and when I called one of my brothers to come to my rescue, he turned up no questions asked despite that I had put myself in that predicament.
You might say but this is the way families are supposed to work and function supporting each other. Yes that is true and I pray that every one of you have families which function well and who support each other in times of sorrow and joy, families who are there for each other no matter what. However, what I am talking about is having someone who will be there when your own beloved family whom you used to rely on have either gone home to be with the Lord or they are thousands of miles away from where you are even if you can get hold of then on Skype, phone, What Sapp or any other mode of communication you can think of.
What happens when physically they are there and have no answer to your problem? Like the children of Israel the whole nation or clan is there and you are all facing the Red Sea and Pharaoh's chariot is behind you. To the naked eye it looks like you are pressed between a rock and a hard place, no natural help is going to take you out of the situation you are in. Everyone around you is screaming and looking for a place to hide. What do you do when fear's jaws are gripping you and now you are asking yourself so many questions? Why did I move away from my comfort zone?  What did I do to deserve this? All these questions and more will be ringing in your mind causing the level of fear and anxiety to escalate.
You might be wondering why I am talking about this but it's because I have been there myself and I have come to the full realisation that relying on my family alone will not help me when I am in deep water, when the foundations of what I believe and hold dear have been shaken. During my time of trial the above verse was one of the many verses where I felt that God was reassuring me that He had not forgotten about me, I was His and He knew me by name Rumbidzai a daughter not forsaken but loved. His purpose for my life was not yet completed therefore the troubles and tribulation were only for a while and were not unto death, they were not there to stay but He was going to help me to accomplish His purpose in my life. He said to me fear not I will personally help you to get out of this – not because you are good and perfect, oh no, but only because He chose to redeem me and become my own personal God and Saviour.
Today you might be between a rock and hard place and you feel like there is no way out. Please know this – no human flesh will ever be in a position to help you no matter how much they love you. Like my family they are willing to do anything which is humanly possible to fight your battles but there comes a time when even they also are overwhelmed with the issues of life. This is the time when you will need the redeemer a Saviour who will fight the battle for you. He will make a way where there seems to be no way. David says in Psalm 77:19: Your way was in the sea, Your path in the great waters, And Your footsteps were not known.
The children of Israel when they were facing the Red Sea and the Chariots of Pharaoh were behind them started accusing Moses the one who had come to rescue them from slavery and servant hood. However David shows us that God had already created a way out for the children of Israel, there was path in the water, God had already walked the way and He knew that their breakthrough was guaranteed.
​
Friend this is you prophesy too. God is talking to you about the situation to which you think there is no answer, or which the doctors say is incurable. God is saying fear not I will heal that cancer; I will heal depression; I will heal that immune system; I will restore that family; your children are coming home; I will open doors of opportunity for you; you will never be broke another day of your life. Yes God is talking to you and me. The time for suffering and enduring without hope is over; God Himself is going to personally help you and show you that He is your Saviour and your anchor who will hold you together when all else fails.
---
MY THOUGHTS ABOUT THE BRITISH MONARCHY AND CAPITALISMBy Toni Wales
The Monarchy
The Queen is the Head of State but is not elected.
The Queen comes from a long line of ruthless and exploitative individuals.
The Queen represents people who haven't asked her to do so.
The Queen's life must be difficult – she has little personal freedom.
The Queen epitomises an unfair and rigid class system.
It is bizarre that an old woman in London can have so much influence.
People argue that the Monarchy brings in much needed revenue but how much does
the man on the street actually see of this?
People would still come to Britain even if we no longer had a monarchy.
The Monarchy is out dated and should be condemned to history.
---
Capitalism
​
Capitalism reflects the human condition which is basically one of greed, selfishness
and exploitation.Capitalism creates elitism with a minority possessing most of the wealth.Capitalism nurtures individualism and creativity which can be financially motivated.Capitalism allows entrepreneurs to profit from an artist's talent.Capitalism involves competition which can be good for the consumer if markets
are not rigged and it can offer more product choices.Capitalism needs state intervention to moderate exploitation e.g. a minimum wage,
taxation and needs laws to protect everyone.Anyone with a bit of capital can have a go at being their own boss.
People who take financial risks should reap larger rewards than those who don't.
---
ACCESS CONSCIOUSNESS – MY EXPERIENCEWritten by Robert A Williams
In many ways the concept of Access Consciousness is very simple and the mantra of "all of life comes to me with ease, joy and glory" is easily understood.
Is Access Consciousness just another new-age modality for liberation?
​
Well yes, it is in many ways. The issues that access consciousness focuses on to draw people in are the main ones for every person in just about every society on this planet
Is it a Cult? Well personally I do not feel that it is, there are aspects of Access Consciousness that can appear very niche, and the costs to become an Access Consciousness Facilitator are high compared to that of say becoming a Reiki master, or a semi-proficient masseur, or one who knows about EFT.
Again this focus on money is assuaged within Access as being necessary for the realisation of money as an energetic form, just as we are energetic forms. In a sense then Access provides practical tools to help with the challenging aspects of life such as money, sex and the way we judge ourselves and for that matter each other.
The whole idea is one in which you re-train your mind to be in the question, that is not in conclusion or in judgment. Conclusion or judgment being places that are closed and unable to lead a person to a better way of being. This is a truth and is reflected in all manner of spiritual practices around the world, this whole notion of being more open, being less defined, flowing freely like a river.
The inability to flow freely is primarily generated by our conditioning and life experience and it is clear that Access does have tools to enable an individual to flow more freely and to find an easier passage through this life.
It is however very difficult to go around the place being completely non-judgmental, in a practical sense would anything get done if this was the case? This then is where a line is drawn and distinctions are made between what is being judgmental and conclusive and what is making an insightful observation based upon your own awareness. This can all get a little woolly I feel, and leads me to think then that a lot of Access is simply neuro re-programming, and as such it can be useful and if it resonates with you then take the plunge, give it a go.
Access BARS is a therapeutic technique that can have quite profound effects simply by touching points on the head. In some measurements of brain waves science has shown that receiving BARS can make a person more open, more in-tune with the surrounding universe. No doubt a good thing.
An observation I have is that many folk in Access do seem to be just treading the same old path, all be it in a slightly different way and with a slightly different edge, and many fall into the trap of making their sole purpose about self, or rather egoic self. That's what I see, and in that I feel Access fails. We don't need more egoic self-obsessed folk on this planet who believe they can change people and change the world. It's not really about that. Yes, affecting change is something we do as human beings; however, it is whether that change is out of egoic self- interest, or for the interest of a happier healthy planet and systems, that a distinction needs to be made.
For myself I completed two Access BARS days and Access Foundation so I feel I have some knowledge of Access. It may be that during the Access Foundation Class my eldest son had a major car accident hospitalising him, so this may have thrown my desire to pursue Access Consciousness as the sole point is that as an infinite being you can create anything you want and be anything you want, so perhaps somehow I created my son's car accident? Who knows?
​
Really at the end of the Day Access Consciousness like any other practice is one that will help you if it resonates with you; and it may be that it resonates at a different stage to your life to the one you are in now.  If it does sound appealing then give it a go, Fiona Cutts is an Access Facilitator and a very good one with a great deal of knowledge so I would suggest getting in touch with her if you feel it is something that would interest you, if you wish for your BARS running then myself and many other folk can assist with that if you like.
---
TREATMENT WITH FIONA CUTTS
On Thursday 21st of April, me and my friend Brenda Condoll were invited to the home of a therapist called Fiona Cutts to have a treatment known as Access Consciousness Bars.
When I interviewed Fiona last year she described how "there are thirty-two points on the head that relate to your life. So there are some points that relate to: health, our bodies, sexuality, money and many things. We carry lots of thoughts, feelings and emotions that get stuck in our bodies and minds."
So before I had the treatment I had an idea of what to expect. However, I was surprised to experience a deep feeling of relaxation and warmth when Fiona touched different parts of my head. I also found it therapeutic to talk to Fiona during the treatment and I am waiting to see if it influences my life, in any way, in the near future. All-in-all it was a very intimate experience and one I would recommend you have.
​
To contact Fiona on: 07903019461 or at: Fiona@cuttsenergy/healing.co.uk
And: www.fionacutts.com
---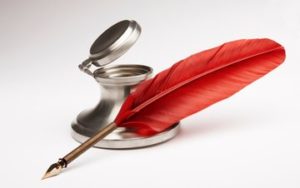 LETTERS PAGE
Dear Editor
I really like your magazine as it covers a wide range of areas of interest. However, as a Muslim, I would welcome the representation of Islam in your publication. I understand that you can only publish items that are sent to you and interview people who are prepared to be interviewed, but I do hope to see a positive feature about Islam in a future edition of 'From The Horse's Mouth'.
Anonymous
Dear Editor
As a British national I would like us to leave the EU and focus all our efforts on building strong trade links with the rest of Europe – like Norway. I think it is outrageous we apparently pay £350 million each week to Europe and for what? Also our country is being flooded by Eastern Europeans who argue we are free to go live in their country – as if!
Steve Rice, Bangor
Dear Editor
Whilst I accept that coffee in cafes is not cheap, I think people should be aware that a café has lots of unseen overheads and costs that are not always obvious. If you don't want to pay for a coffee in a café, then I suggest you stay at home and drink coffee!
Disgruntled café owner, Burnley
Dear Editor
Whilst the smoking ban has caused many pubs to close, I still think it is a good thing – can you remember how you used to have to sit in a cloud of other people's smoke whilst you tried to enjoy your drink (or had to breathe in second-hand smoke on the top of a double-decker bus)? Of course people should be free to smoke if they choose to, but not free to expose other people to smoke if they don't want to be exposed to it.
Jo Sweet, Bolton
Dear Editor
I wanted to write in to say how I think the fact that many young people choose to smoke dope than drink alcohol, shows how people are becoming more aware of the devastating problems that alcohol cause. In an ideal world, I think it would be good if no-one took drugs but with the pressures of modern life, many people feel they need to seek refuge in something.
A Young Person, Coventry
Dear Editor
I am writing in to express the idea that although Capitalism can destroy lives and cause vast misery, it also brings out the best in people on an entrepreneurial level – if there was no competition then nothing would move forward and arguably this would be a bad thing. I have seen evidence in earlier editions of your magazine that some people believe a Mixed Economy is the ideal state of affairs – I agree with them. The private sector is essential but needs to be balanced with a strong social sector that works to improve everyone's life.
Frank Bull, Wigan
Dear Editor
Whilst leaving the EU may seem idyllic to many people, I can tell you that the negative consequences will be experienced for decades to come. I think people should realise that people to the Right (who are the 'have's') will soon change employment laws which will mean more people are exploited, without rights, and working for next to nothing. We need to be in the EU for our own protection.
Dave Cartwright, Oldham
Dear Editor
​
As regards letters about cyclists being a nuisance on our roads, I think it is only fair to point out that motorists are often selfish and expect to dominate the road. It would be of course be better if more cycle lanes were built, but in the meantime we have all got to consider each other.
Alison Flowers, Preston
---
NOSTALGIA FROM JUNE CHARLTON 
When I was a teenager I used to love going to visit my aunty and uncle who lived in Stockton-On-Tees. My aunty Chrissie used to work in Pete's Bakery, and used to bring lovely buns home every day. It got to the point that I looked forward to having these treats every day and when it came to the end of my six week's holiday, I'd put on a lot of weight but people used to say "don't worry" about putting on weight as it's only puppy fat.
I used to go to the pictures every day as aunty Chrissie used to give me some money for doing her housework. What I really like about Stockton was the big market where you could buy anything you wanted.
I also used to go visit an old lady called Mrs Richardson who lived near me in Castleford; some nights I used to sleep there to keep her company. What I didn't like very much was when people used to call there at night to borrow money – she used to want me out of the way and told me to go down in the cellar. Because it was dark down there and I was a nervous child, I was very scared.
Once when I went to Stockton Mrs Richardson asked me to buy a teapot for her from the market, but when I was on the return train to Castleford I was holding the teapot and when the train jerked, it dropped out of my hands and broke. Consequently, I was scared to go to her house because she'd given me the money to buy it for her. That was the last time I went to see her and she must have thought I had run away with her money. I explained to someone who knew her what had happened and she passed on the information. In response Mrs Richardson told me not to be silly, but because I was embarrassed I never went to see her again although I missed going to see her.
---
MORE RECIPES FROM JUNE CHARLTON
Coconut Butter Biscuits
Ingredients:                       3 oz butter
2 oz coconut
3 oz sugar
4 oz SR flour
1 level tspn bicarbonate soda
1 level tbsps golden syrup
Grated rind of orange or lemon
Method:                             Melt butter and syrup in a pan. Add rest of ingredients. Roll into
Tiny balls and flatten with a palette knife.
Bake 325 F or Gas 3 for 10 -15 minutes.
---
Raspberry Vinegar
Ingredients:                        1 pint vinegar
1 pint raspberries
1 lb sugar
Method:                              Let stand for seven days and stir every morning. Squeeze juice
Through a nylon cloth. Boil until it begins to thicken, then add
1 lb sugar to 1 pint vinegar. Bottle when cold. Cork tightly.
​
---
​Marmalade Cake
Ingredients:                            3 oz marg
3 oz sugar
1 egg
6 oz SR flour
2 tbsps treacle
2 tbsps marmalade
Method:                                 Melt all ingredients, except flour in a pan. Beat in 3 tbsps of
Hot water and 1 beaten egg. Add flour and then turn mixture
Into a tin and bake for 1 ½ hours 340F Gas 3. Serve buttered.
---
LET'S TAKE A LOOK AT THE LIFE OF LEONARD
 CHESHIRE VC, OM, DSO and two bars, DFC.  Born 1917. Died 1992.

I have been very fortunate in knowing this very brave man. I first met Leonard Cheshire when he attended the annual dinner of the Halifax Catenian Association (an association of RC Business men). I went on a Pilgrimage to Lourdes with him and he later stayed at our home and we met on many Cheshire Home fund raising occasions.Books have been written about his life and l can only summarise.He was born in Chester on the 7th September 1917 but spent his youth in Oxford eventually going to Merton College from where in 1939 he graduated in jurisprudence.He learnt to fly with the Oxford University Air Squadron receiving commission as a pilot on the 16th September 1936.  Following the outbreak of war he joined the RAF with a permanent commission. After initial training he was sent to RAF Driffeld. In November 1940, he was awarded the Distinguished Service Order (DSO) for flying home a badly damaged bomber back to base. In March 1941 he was awarded the Distinguished Flying Cross (DFC). He continued to progress in rank until in March 1943 he became the youngest Group Captain in the RAF.Along the way he had used his knowledge and expertise to improve aircraft and encourage the air crews. By removing the upper and nose turrets along with exhaust covers and other non-essential equipment of Halifax Bombers they suffered fewer casualties as they were able to fly higher and faster. Later he recommended a change in the Halifax's rudder design which was causing a loss of aircraft. He took the trouble to learn the name of every man under his command which inspired the men to greater efficiency and improved their chance of survival. He gained such loyalty that the ground crew of 76 Squadron were proud to chorus "We are Cheshire Cats!".In 1943 he was posted to the Legendry "Dam busters" Squadron. On the morning before a planned raid to mark enemy targets a crated Mustang turned up, a gift for Cheshire from his admirers in the USA 8th Air Force. He had the aircraft assembled and the engine tested as he was determined to test the possibilities of the fighter as a marker aircraft. Never having previously flown it he proceeded to accurately mark the target (a V-1 storage depot) for the bombers to do their damage. He then flew back to base and landed in the dark.Cheshire was nearing the end of his fourth tour of duty in July 1944 when he was awarded the Victoria Cross. His citation stated:
In four years of fighting against the bitterest opposition he maintained a standard of outstanding personal achievement, his successful operations being the result of careful planning, brilliant execution and supreme contempt for danger. For example, on one occasion he flew his Mustang in slow 'figures of eight' above a target obscured by low cloud, to act as a bomb-aimer mark for his squadron. Cheshire displayed the courage and determination of an exceptional leader.
'Supreme contempt for danger' is certainly the case as he flew under the bombers of any which could have landed their bombs on him as he slowly flew his 'figures. of eight'.
He was a very modest and praised others ahead of himself. When he received his DSO for bringing back a badly damaged bomber he was concerned to mention the crew some of who had suffered burns rather than his ability to fly the damaged plane.  This modesty came to the fore again when he went to receive his V.C. He was accompanied by Norman Jackson who was also to receive his VC that day. Cheshire insisted that despite the difference in their rank (group captain and warrant officer).  They should approach the King together. Jackson remembers that Cheshire said to the King, "This chap stuck his neck out more than I did – he should get his VC first!" The King had to keep to protocol, but Jackson said he would "never forget what Cheshire said".
The journalist and author, Sir Max Hastings, said of Cheshire "he was a legend in Bomber Command, a remarkable man with an almost mystical air about him, as if he somehow inhabited a different planet from those around him, but without affection of pretension".
On the 9th 1945 August Cheshire, along with the British nuclear scientist William Penney OM, observed the dropping of the Atomic Bomb on Nagasaki. This had a profound effect on Cheshire. He was used to bombing and killing but those he killed were the enemy and they were trying to kill him. In the dropping of the Atom Bomb he had witnessed the total annihilation of thousands of people whose only 'crime' was to be born into a nation which had chosen to take them to war.
​
On the 22nd January 1946 Cheshire retired from the RAF on medical grounds retaining his final rank as Group Captain. He had been brought up a Christian but due to his experiences in the war he had lapsed and said of religion "It was absurd".
But he was forever searching and investigated Seventh Day Adventists, Methodist, and High Church Anglican but none of them provided the answers he was looking for. Eventually he picked up a book by Vernon Johnson a former High Anglican clergyman who, against every cherished instinct and prejudice, had converted to Roman Catholicism because, as he put it, "I could not resist the claim of the Catholic Church to be the one true Church founded by Our Lord Jesus Christ to guard and teach the truth. She alone possesses the authority and unity necessary for such a Divine vocation". On Christmas Eve 1948 Cheshire was received into the Catholic Church.
Following his retirement from the RAF Cheshire, along with Joan Botting (widow of Dam busters pilot Norman Botting), established a Peace Colony for veterans and war widows. The aim of the project was to provide an opportunity for ex-servicemen, women and their families to live together, each contributing to the community what they could, to help their transition back into civilian life. It did not prosper and came to an end in 1947.
1948 finds him in a house, Le Court, Petersfield Hampshire, which he had bought from his aunt. Then came a turning point in Cheshire's life. Arthur Dykes, an ex-service man who was suffering from cancer asked Cheshire if he could park his caravan at Le Court until he recovered.  Cheshire discovered that Arthur was terminally ill and that this diagnosis had been concealed from him. He told Arthur the real problem and invited him to stay at Le Court. Cheshire learnt nursing skills and was soon approached to take in a second patient, a 94 year-old bedridden woman. She was followed by others, some coming to stay and others to help. Le Court had no financial support, and the situation was financially perilous but money always seemed to arrive in the nick of time to stave off disaster. From the beginnings at Le Court, Cheshire's work for the disabled has spread not only in the U.K. but to 54 countries.
In 1941 he met and married the American film actress Constance Binney. She was 21 years his senior. The marriage was childless and they divorced in 1951.
In 1959 he married Sue Ryder (famous for her humanitarian work). They had two children a son and a daughter.
For those who believe in a God, which Cheshire eventually did, it is not too difficult to accept that during Cheshire's dangerous 'figures of eight' etc. he had been protected from death as he had important work to do after the war.  In 1992 he died of motor neurone disease.
​
Michael Blackburn.  April 2016.   Ref; Wikipedia.
---
Editors Final Word:
 Well that's it for another month. I hope you found it a good read. Remember if you want to place a free advert or send anything else for inclusion in a future edition, please contact us at: 
deancharltonmag@gmail.com
  Dean